The People

Turkish Kurdistan (Kurdish: Kurdistana TirkiyÍ) or BakurÍ KurdistanÍ or Northern Kurdistan is an unofficial name for the southeastern part of Turkey, which is inhabited predominantly by ethnic Kurds. The area covers between 190,000 to 230,000 km≤ (88,780 sq mi), or nearly a third of Turkey.
The local economy is dominated by animal husbandry and small-scale agriculture, with cross-border smuggling (especially of petroleum) providing a major source of income in the border areas. Larger-scale agriculture and industrial activities dominate the economic life of the lower-lying region around Diyarbakır, the largest Kurdish-populated city in the region.
Text from Wikipedia

The people who live in the large Eastern portion of Turkey in Asia are involved in the agro economy, and include a large ethnic Kurdish population.
Some are nomadic and others, as shown here, live in agricultural villages.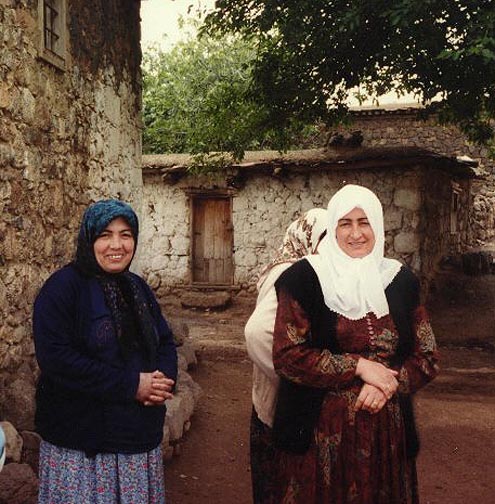 women of the village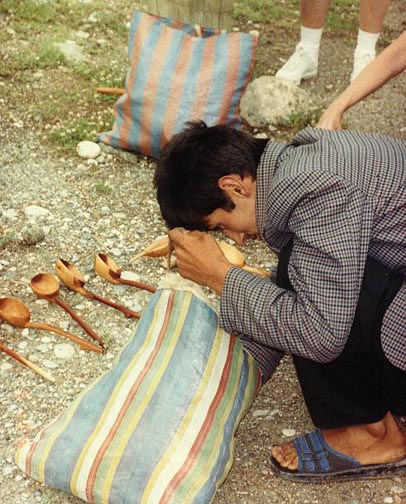 opening shop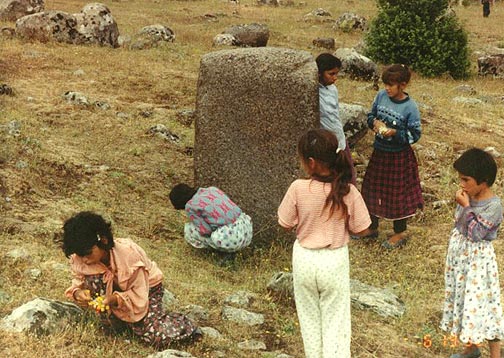 we visit a historic "Tel"
(site of a 3rd millennium BC settlement)
but the local kids were more interesting in playing
and picking flowers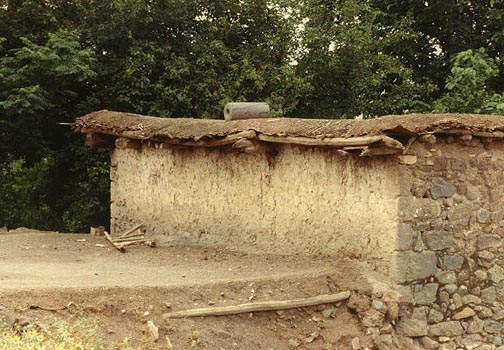 in this area the roof material is clay
so when it rains a stone roller is used to pack it down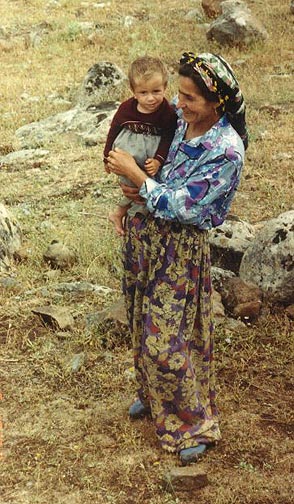 local woman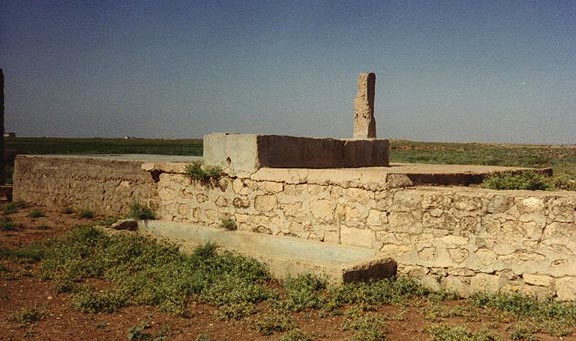 Rachel's Well, know from biblical times
near Gaziantep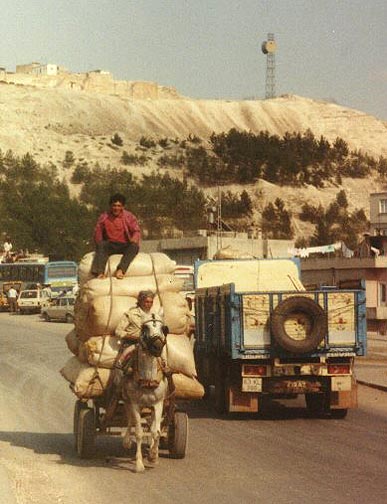 forts and microwave towers
trucks and wagons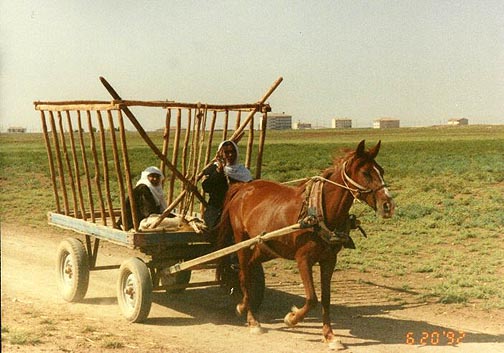 a wagon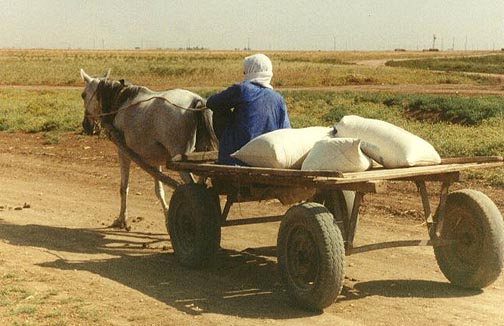 another wagon hauling grain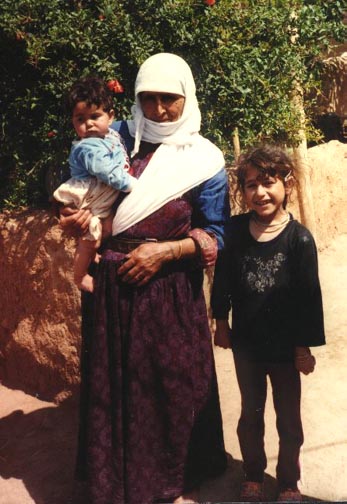 woman and family