Diyarbakir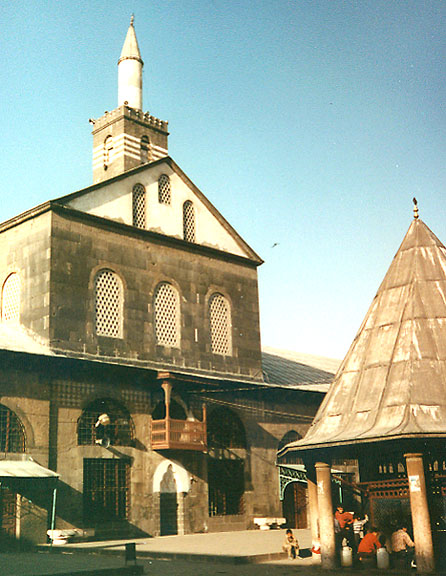 the mosque
Diyarbakır (ancient Amida), city in southeastern Turkey, capital of Diyarbakır Province, situated on the Tigris River, also called the Dicle River. Diyarbakır is a commercial center for a region in which grains, cotton, and melons are grown, and copper and petroleum are produced. The city is also known for the manufacture of flour, wine, and textiles, and for its fine gold and silver filigree work. Diyarbakır University (1966) is located here.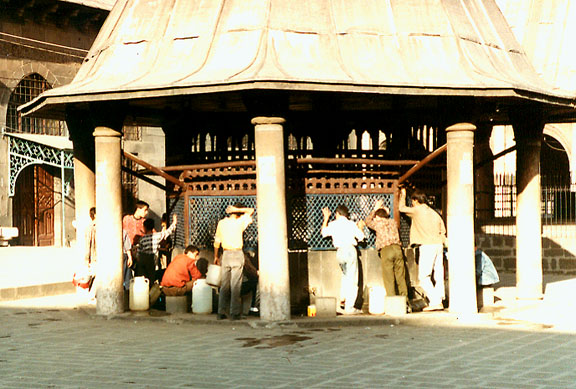 fountain for washing before prayers
The city is surrounded by black basalt walls, which date mainly from the 4th century AD. Originally a Roman colony, Diyarbakır was controlled by a series of rulers, including Romans, Arabs, and Persians, until it was captured by the Ottoman Turks in 1515. Kurds comprise a large number of the city's residents. Population (1996 estimate) 464,479.
Text from Microsoft Encarta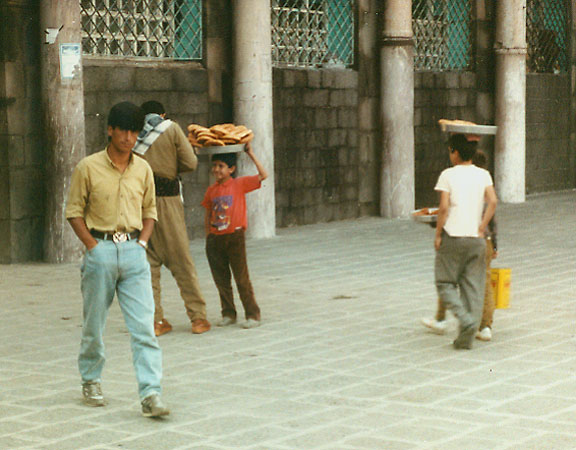 buying pastry
The 20th century was turbulent for Diyarbakir. During World War I most of the city's Assyrian and Armenian population were murdered at the behest of Diyarbakir's governor Dr. Mehmed Reshid (1873-1919) and the Young Turk regime in what is now known as the Armenian Genocide and Assyrian Genocide. Diyarbakir has been described as "an inferno of turture and murder", and the number of Armenians killed there exceeded the city's Armenian population because it was a center of deportation for all parts of the province. The massacre of Armenians in Diyarbakir was witnessed by Rafael De Nogales, who served as an officer in the Ottoman Army. At one time, Diyarbakır had a substantial Armenian and Assyrian population, who comprised almost a third of the city's population. However, almost all were killed during the Armenian Genocide. Few Assyrians and Armenians remain today.
Text from Wikipedia

Dayr Zafaran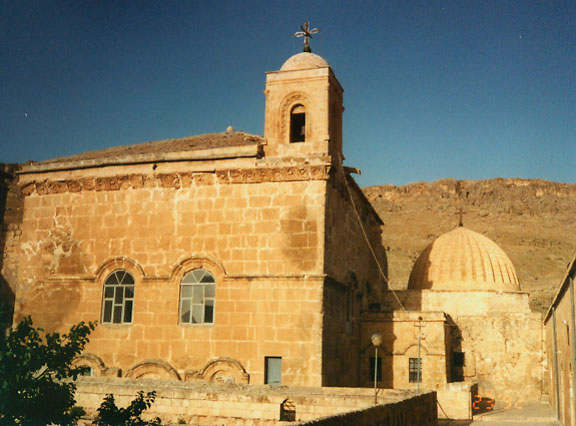 The Saffron Monastery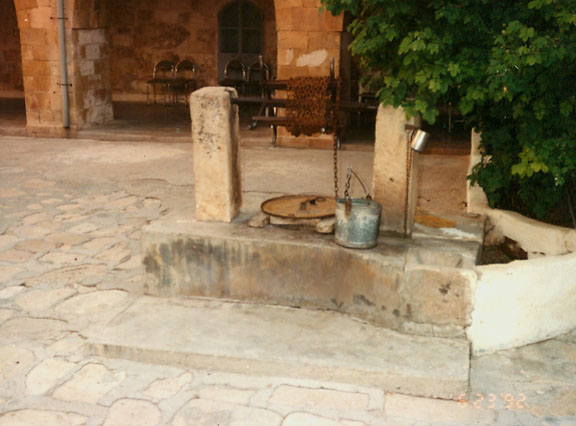 the well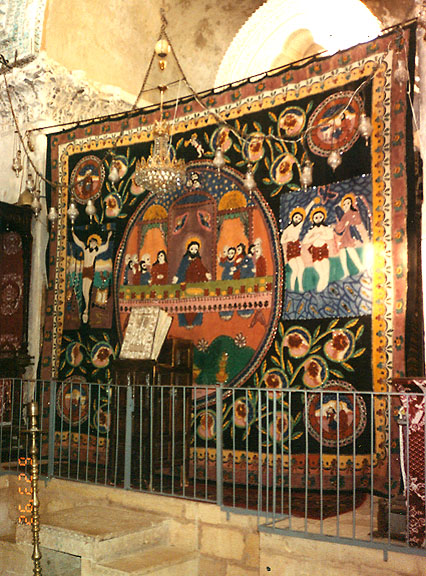 the altar
Bishop's chair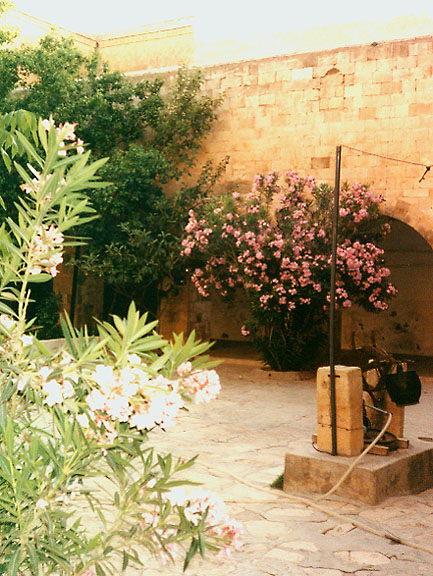 the garden

Mardin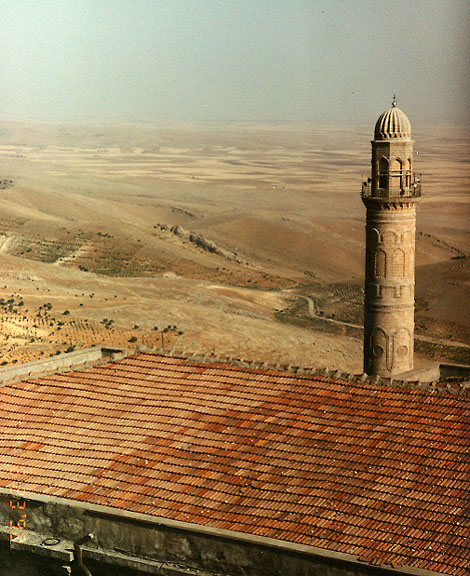 mosque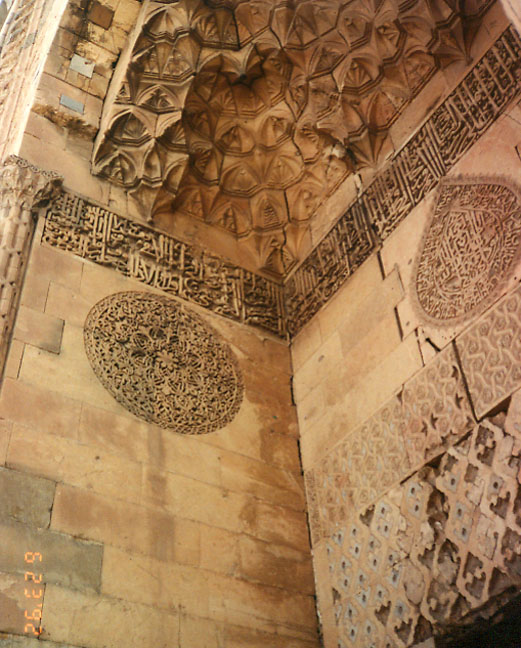 interior Muslim artwork

Mar Gabriel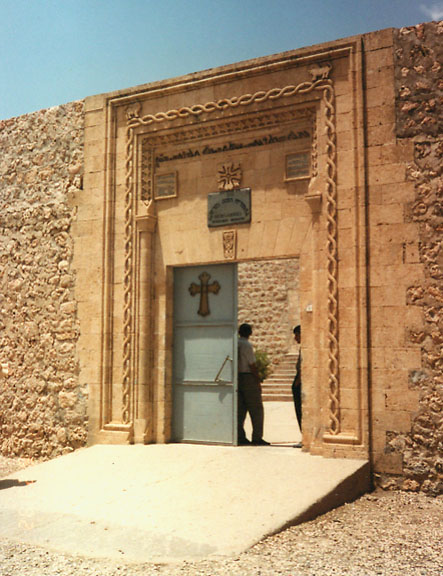 ancient patriarchal see of the Syrian Orthodox Church
(members were called Jacobites after Jacobeus, Bishop of Edessa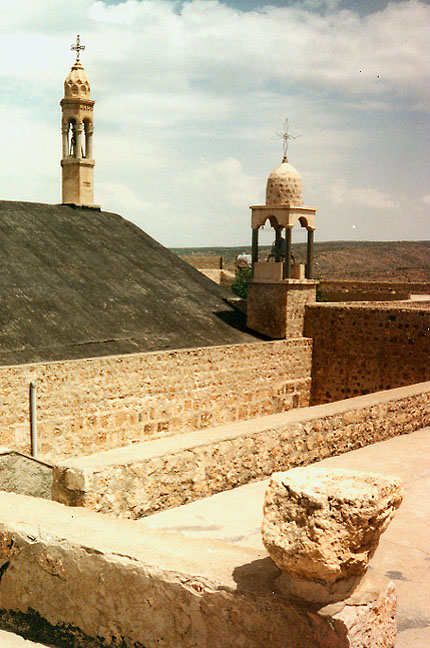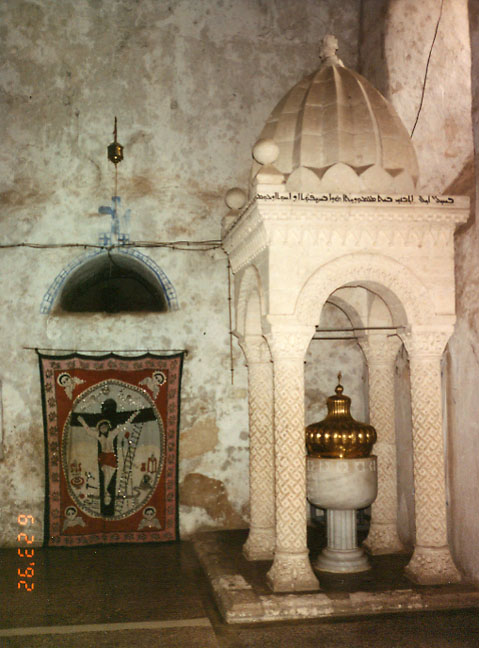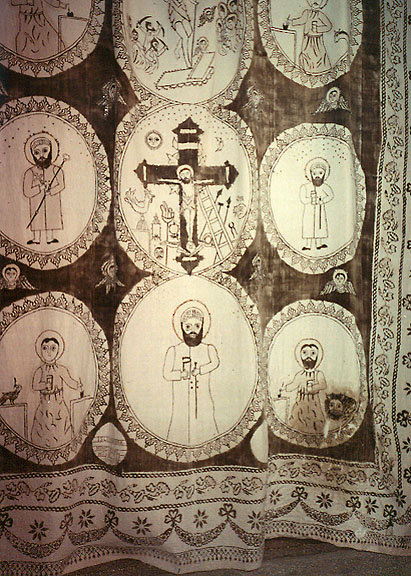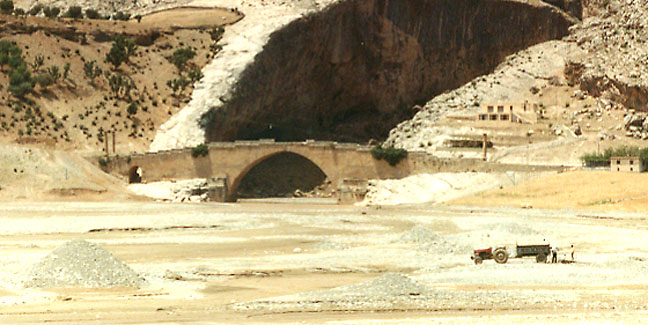 bridge from Roman times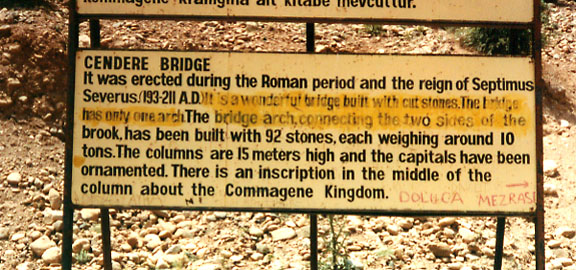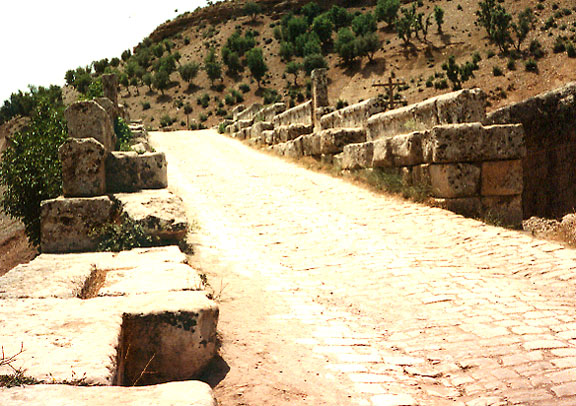 typical Roman construction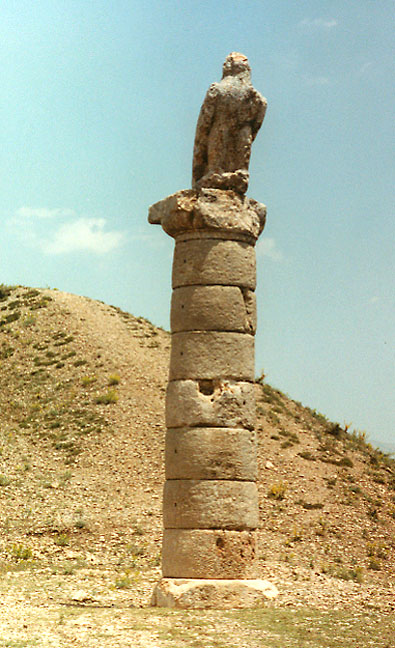 ancient times peering into the future

Return to Turkey in Europe page