Ani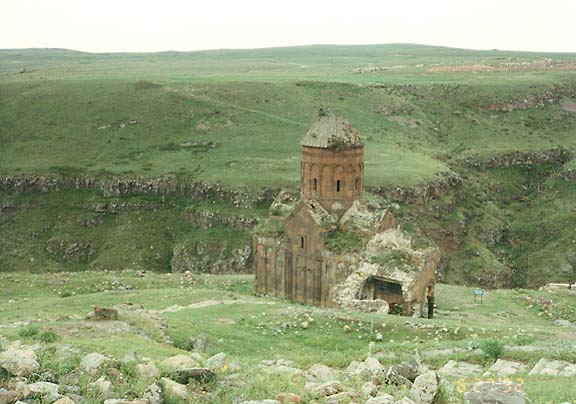 Armenian style church
The capital of an Urartian state and later of an Armenian Bagratid kingdom from 953 to 1045 AD,
Ani was taken over by the Byzantines.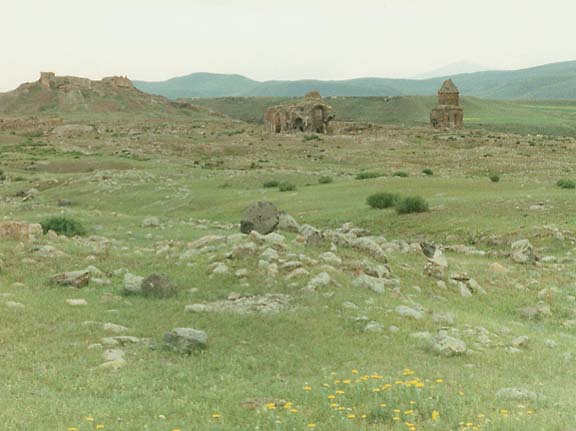 the now grassy field

In 1239, Mongols took Ani and soon abandoned the city, leaving it a ghost town.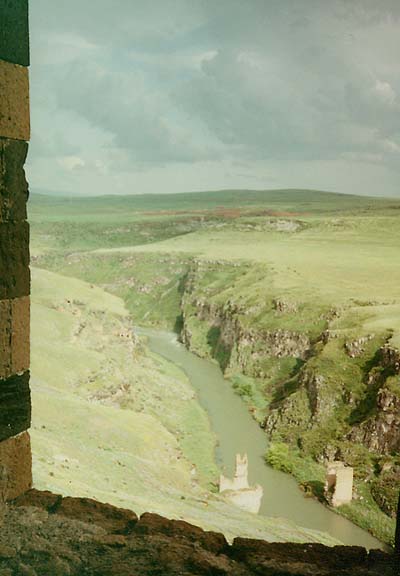 It lies on the Arpacay stream on the border of Armenia.
watch tower in background is in Armenia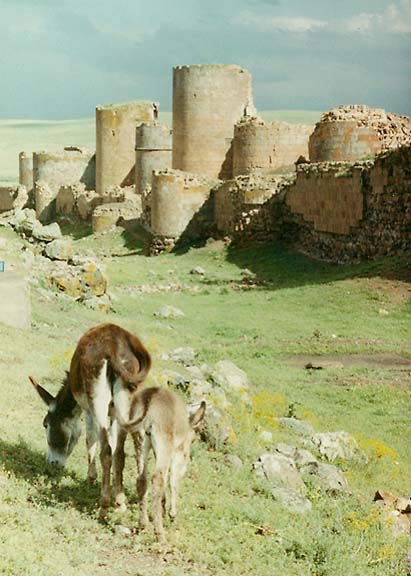 now the remains of a citadel and seven churches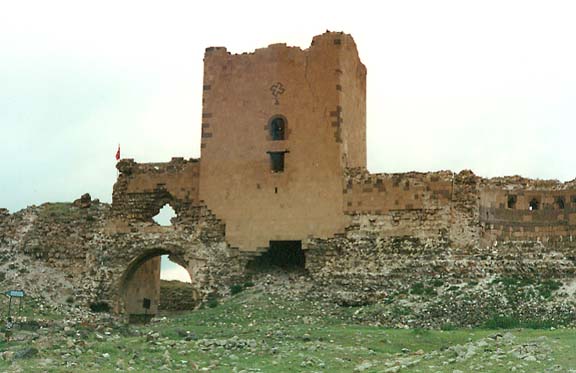 city gate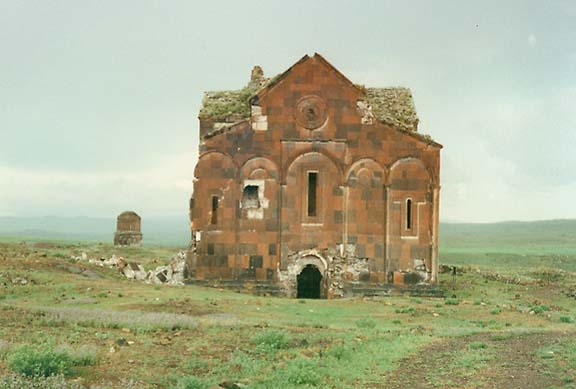 one of the churches

Armenian style church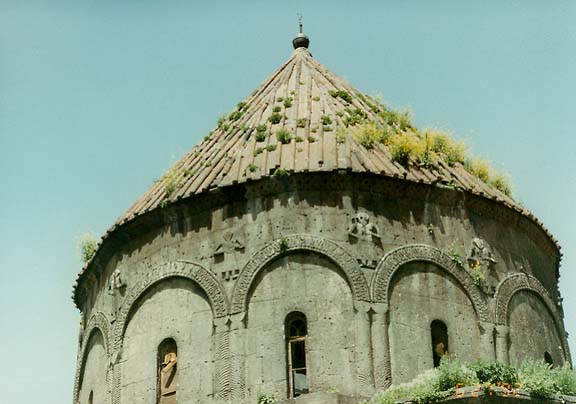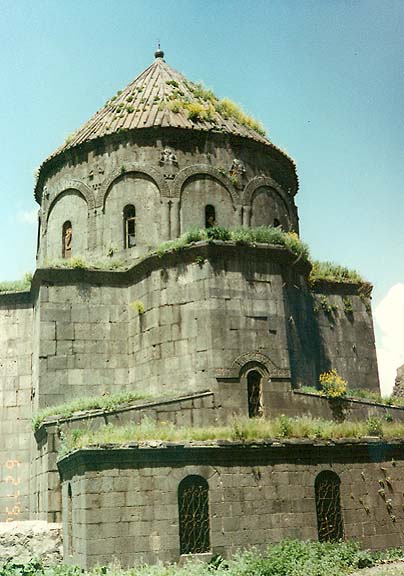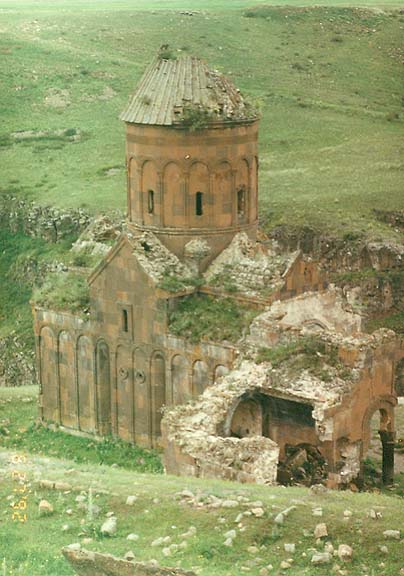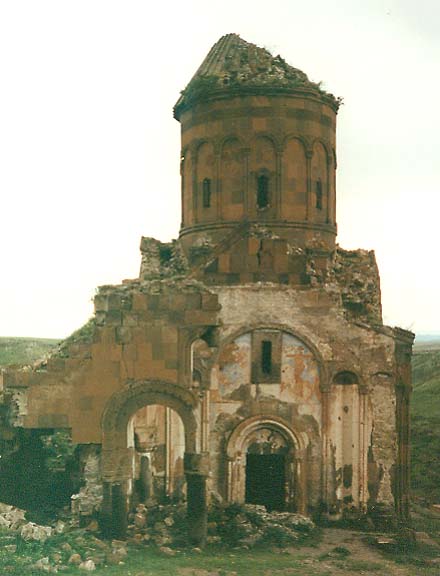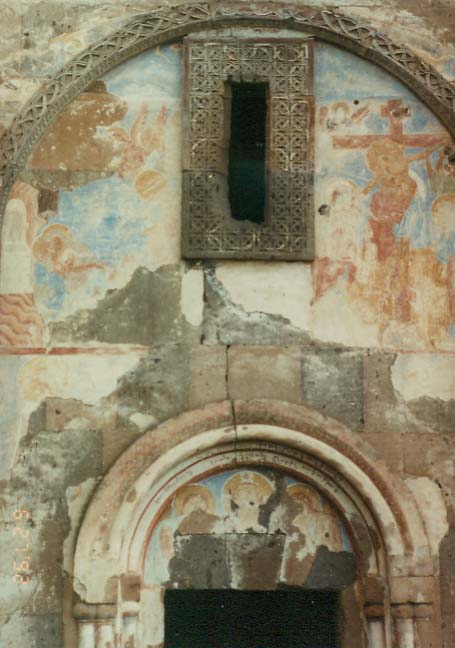 frescoes
Photos of similar churches in Armenia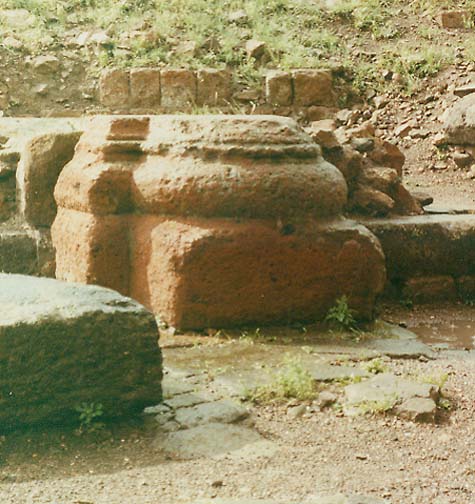 column base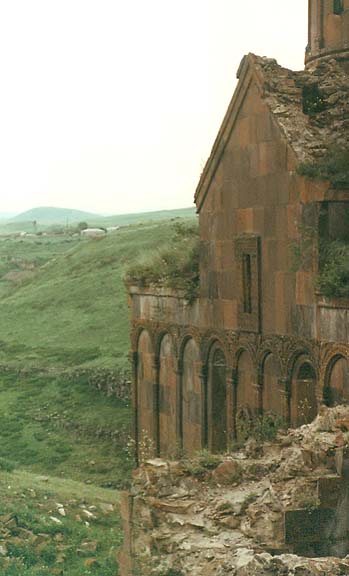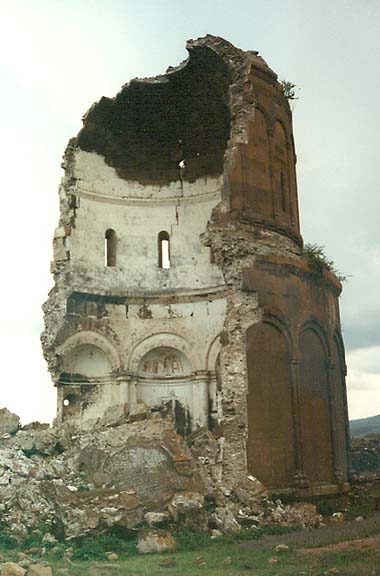 Return to Turkey in Europe page