Odessa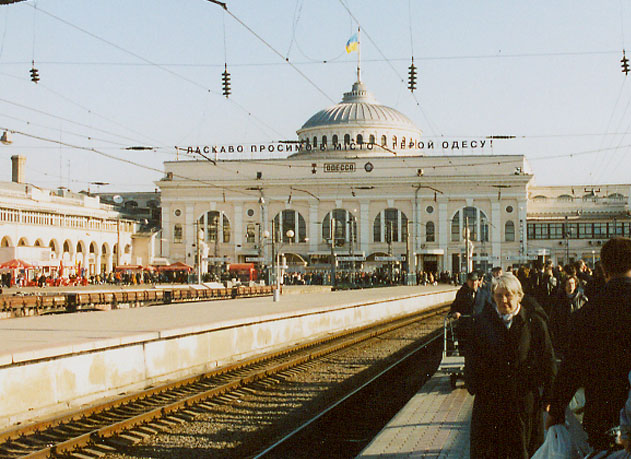 arriving in Odessa on the overnight train from Kyiv
Odesa or Odessa (Ukraine), city, south central Ukraine, capital of Odesa Oblast. Located on the Black Sea, the city is the chief trade and fishing port of the country, its harbor kept open in winter by icebreakers.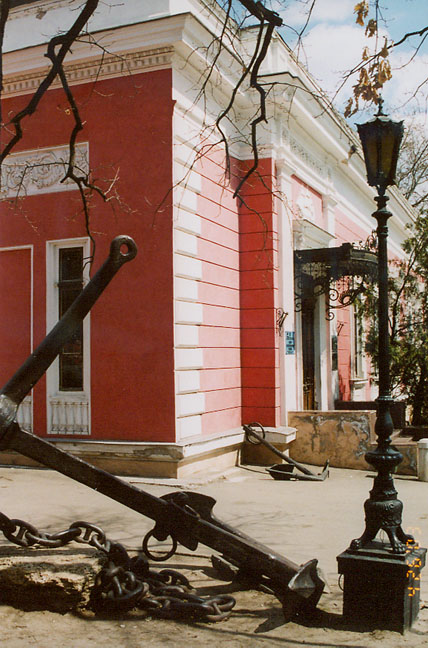 Naval Museum
(tells the story of the Black Sea Navy)
It also is a major manufacturing, railroad, and cultural center and, with its mild climate, a popular resort. Products of the city include refined petroleum, processed food, plastics, pharmaceuticals, and clothing. Institutions of higher learning include a university, polytechnic and medical schools, a marine academy, and a music conservatory.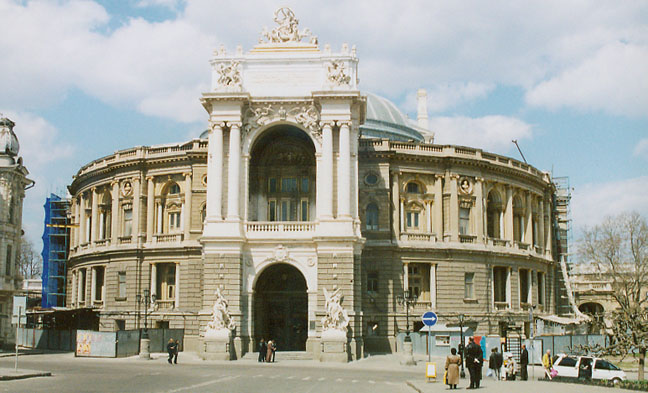 the opera house
The city has several museums and theaters and an opera house.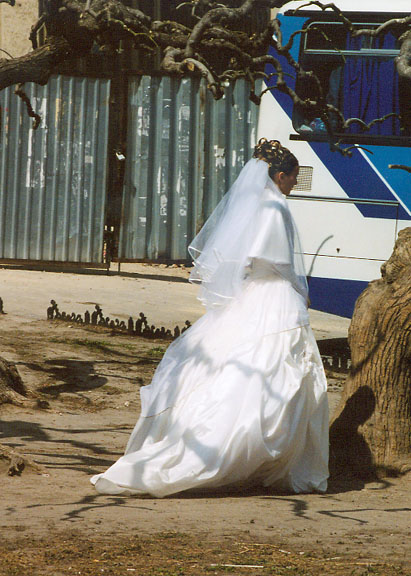 bride outside the Marriage Registry Office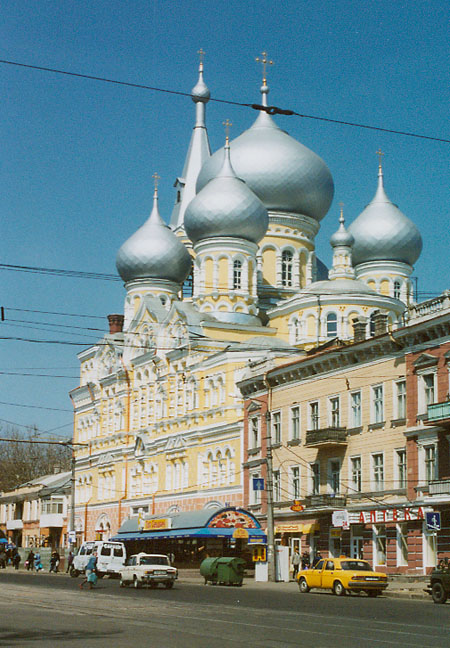 Illinsky Cathedral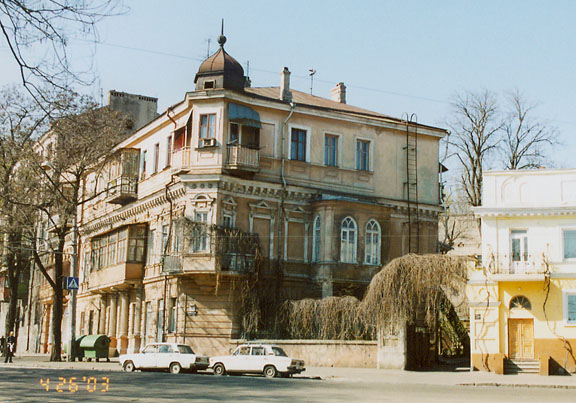 House of the Tolstoy family
(a relative of Leon)
More Photos of the buildings of Odessa
A colony from ancient Greece may have once occupied the site of the city, and Crimean Tatars traded there in the 14th century. Odesa itself was founded in 1794 as a Russian naval fortress on territory annexed from Turkey in 1792. By the early 19th century the Russian settlement had become an important grain-exporting port. During the Crimean War (1853-56), Odesa was bombarded by joint French and British naval forces. In 1905 the city was the site of a workers' uprising, supported by the crew of the Russian battleship Potėmkin.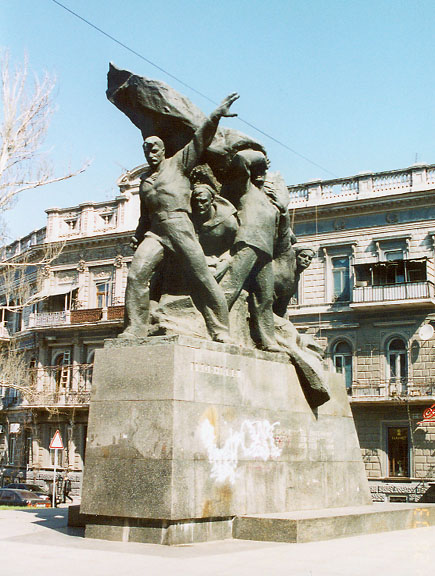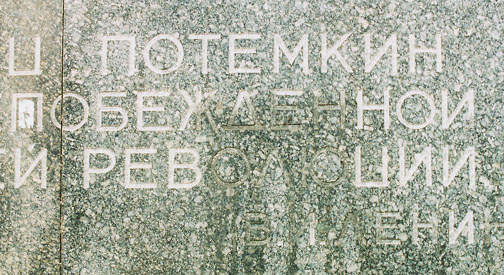 monument to the crew of the Russian battleship Potėmkin
Odesa suffered heavy damage during World War II, when it was occupied from 1941 to 1944 by German and Romanian forces; many civilians were killed by the occupying armies. Population (1998 estimate) 1,027,000.
Text from Microsoft Encarta
More Photos of the resistance to Nazi occupation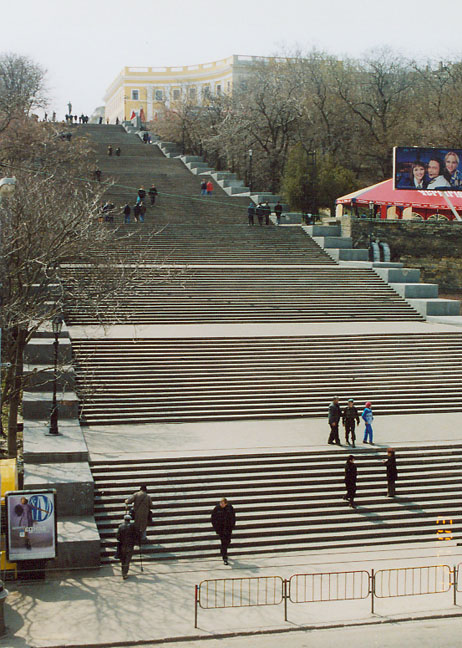 The 192 steps
(This classic sweep of 192 steps (1837 - 1841) tumble down from the
statue of Duc de Richelieu in a Roman toga to the Black Sea.
They were used to shoot a massacre scene in the 1925 film Battleship Potemkin.)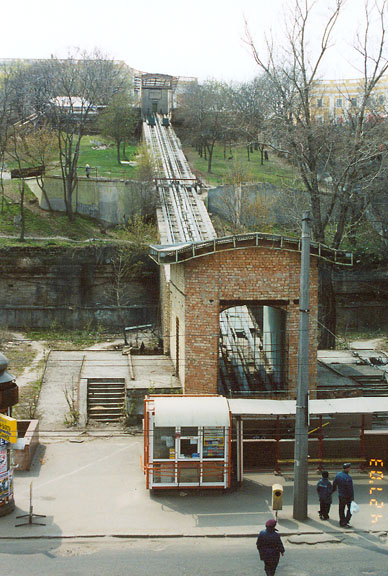 for those too tired to climb them, an incline is now being reconstructed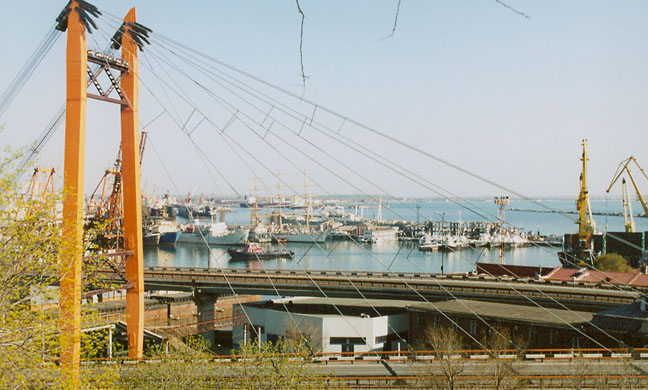 the Black Sea harbor

Cathedral of the Assumption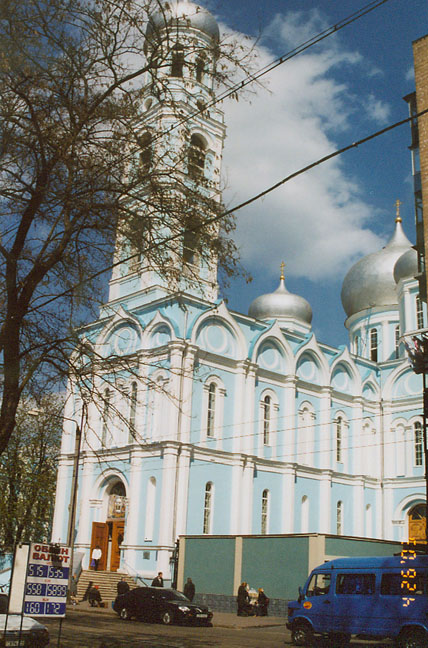 the cathedral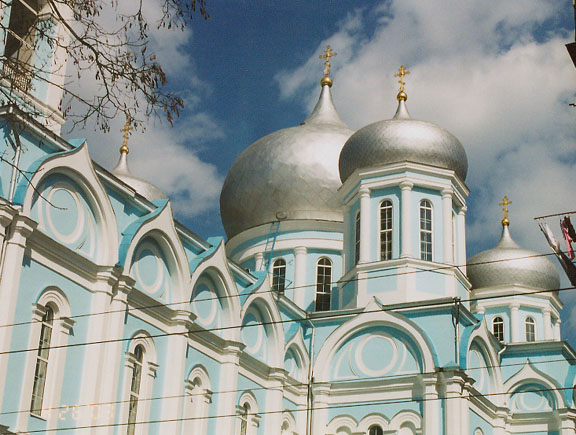 the domes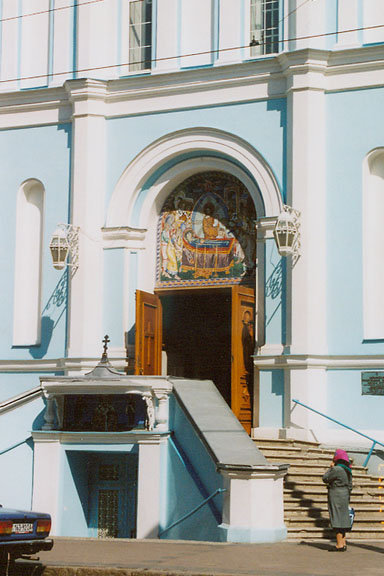 entrance to the cathedral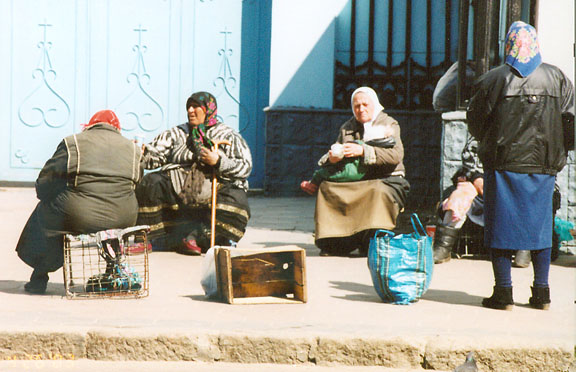 beggars at the gate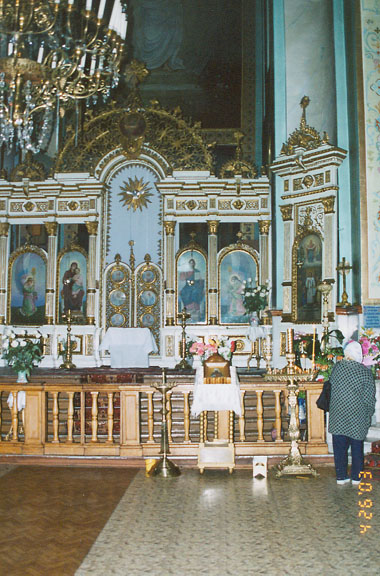 the altar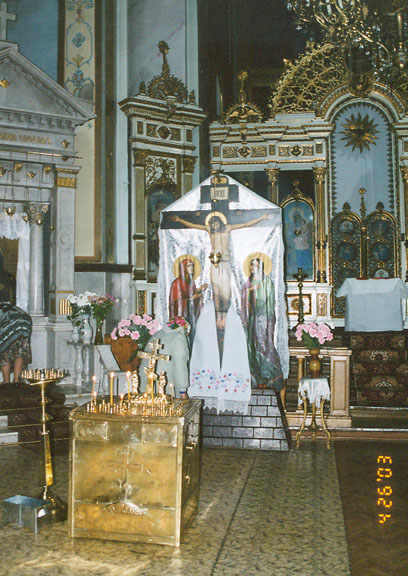 Christ draped for Easter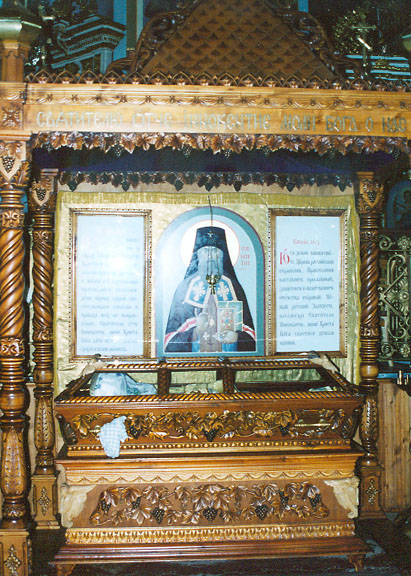 veneration for the saint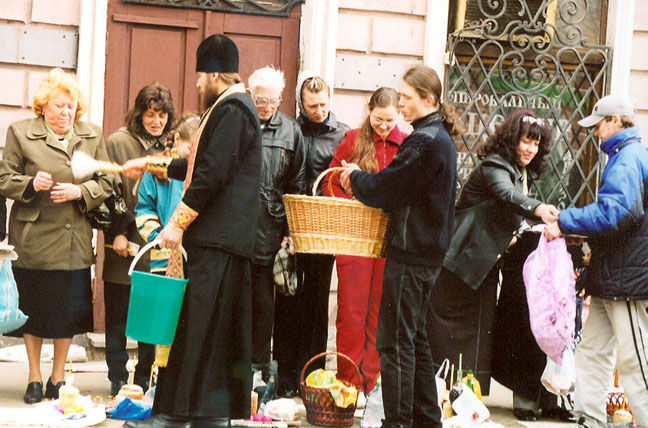 blessing the bread in baskets on Easter day


special Easter cakes for sale