Gondar
Ethiopia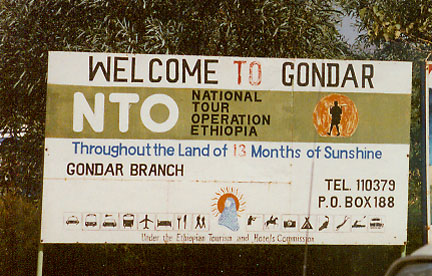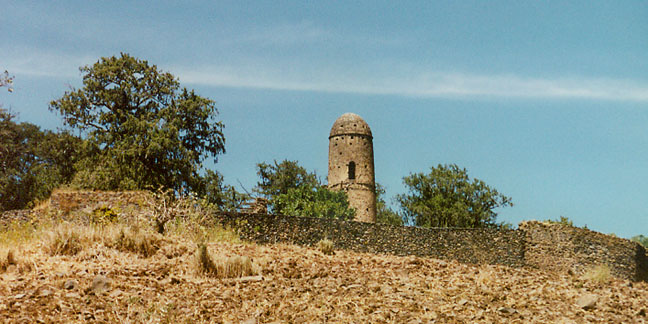 the Royal preserve
Gonder or Gondar, former capital of Ethiopia, now the capital of Bagemder Province. The city is situated in northwestern Ethiopia, 32 km (20 mi) north of Lake T'ana, at an elevation of 2215 m (7250 ft). The majority of the city's population are Amharic-speaking followers of the Ethiopian Orthodox Church, but Gonder also has many Muslim residents.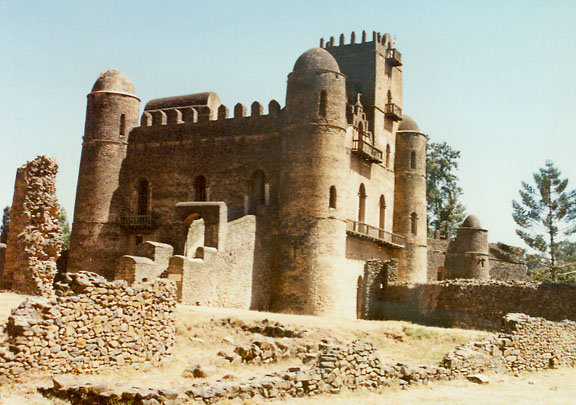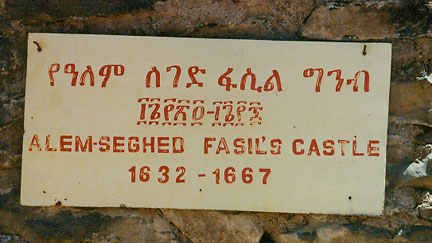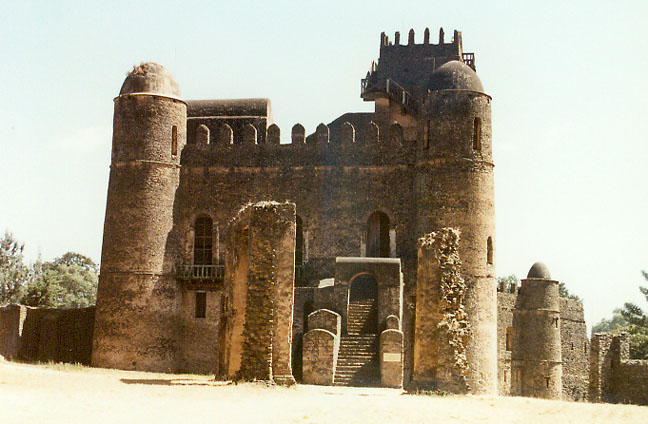 Gonder was founded in 1636 by Ethiopian emperor Fasiladas and became the country's first permanent capital. It became Ethiopia's principal cultural center and a major market for trade. The city was sacked several times. After Gonder was destroyed by Sudanese invaders in the 1880s, its population dwindled and did not grow again until the 20th century. Gonder was occupied by the armies of Italian dictator Benito Mussolini from 1936 to 1941.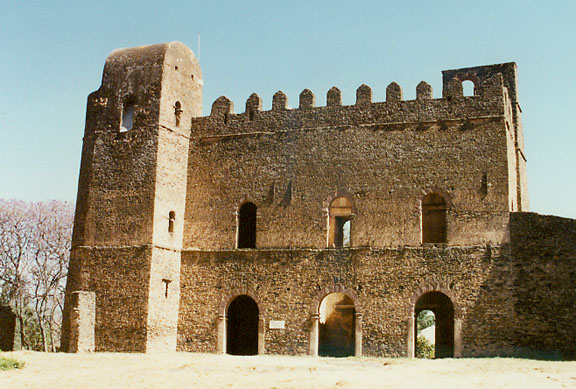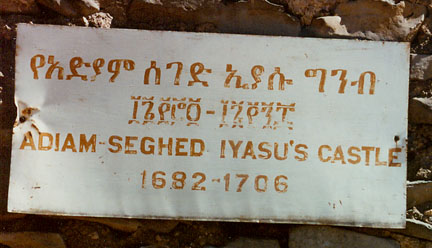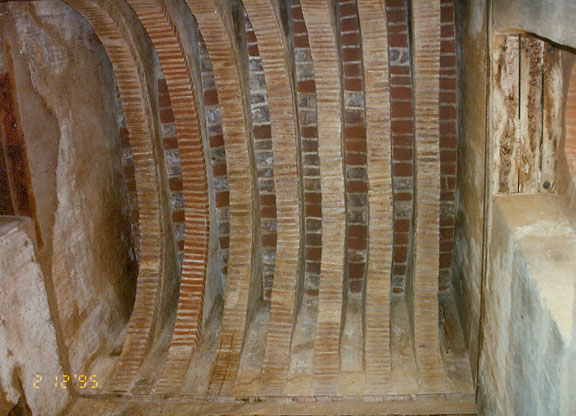 the ceiling of the large room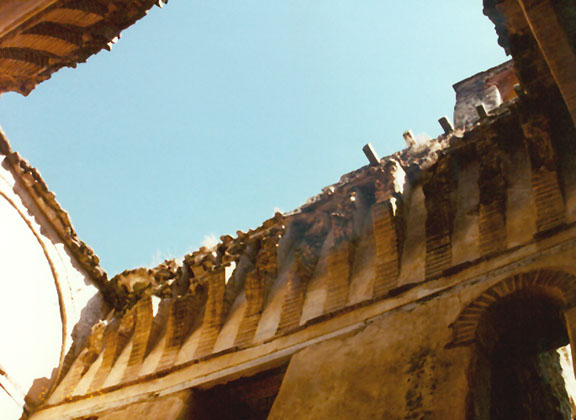 similar room where the ceiling has fallen

Gonder has some of Ethiopia's most important historical sites.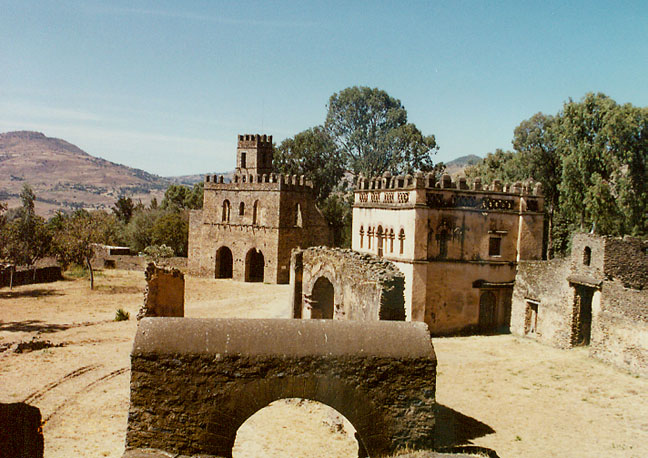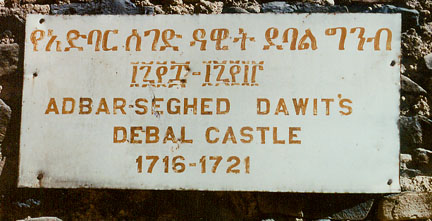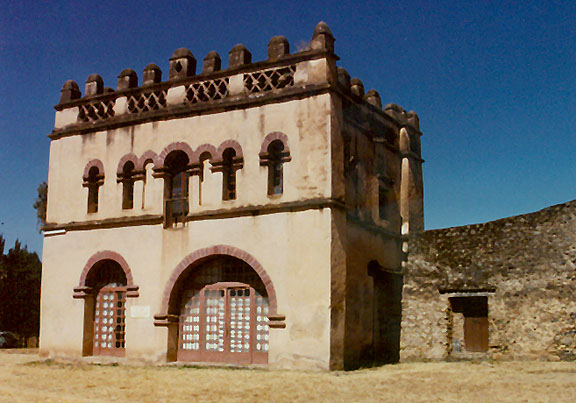 The city is famous for its castles and palaces, most of which were constructed in the 17th century.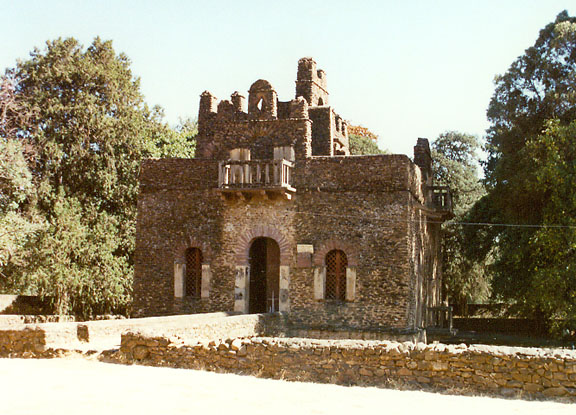 bath of Emperor Fasiladas (built from 1632 to 1667)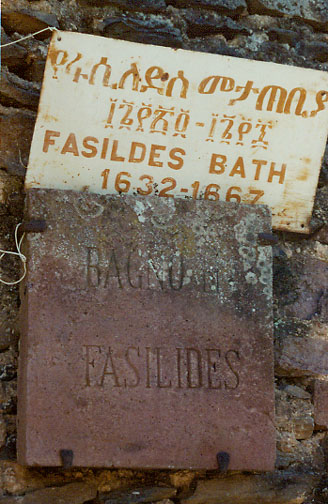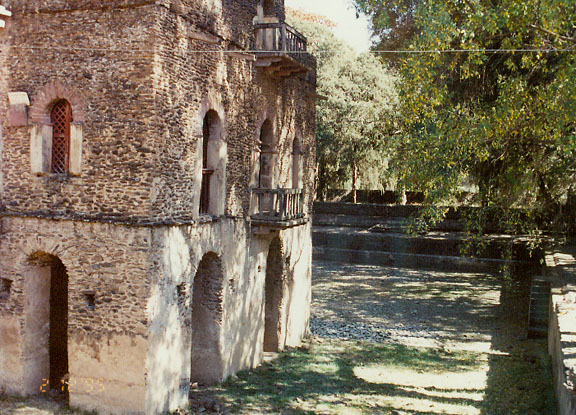 bathing area, now dry
Also of note are the bath of Emperor Fasiladas (built from 1632 to 1667), the library of Emperor Johannes I (built from 1667 to 1682), and the remnants of 44 ancient churches. Gonder is the site of the Public Health College, part of Haile Selassie I University. Population (1994) 112,249.
Text from Microsoft Encarta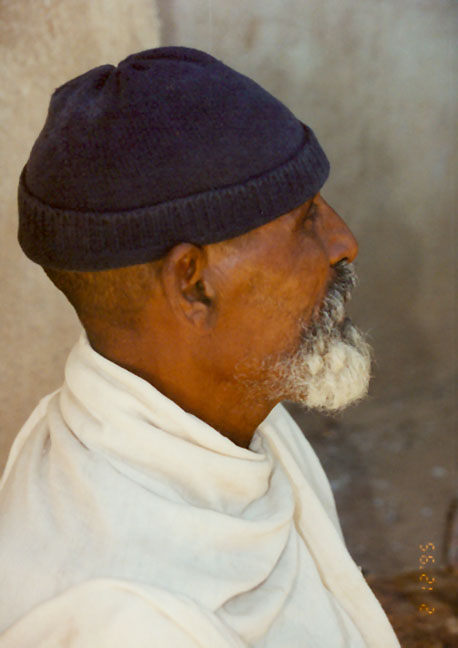 the caretaker