Madara Rider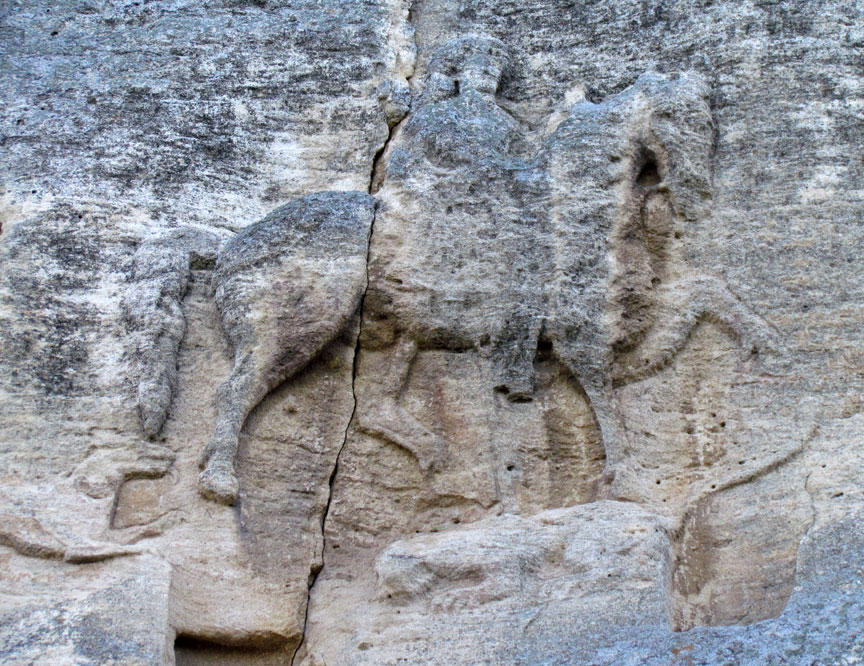 Madara Horseman
The Madara Rider or Madara Horseman (Bulgarian: Мадарски конник, Madarski konnik) is an early medieval large rock relief carved on the Madara Plateau east of Shumen in northeastern Bulgaria, near the village of Madara.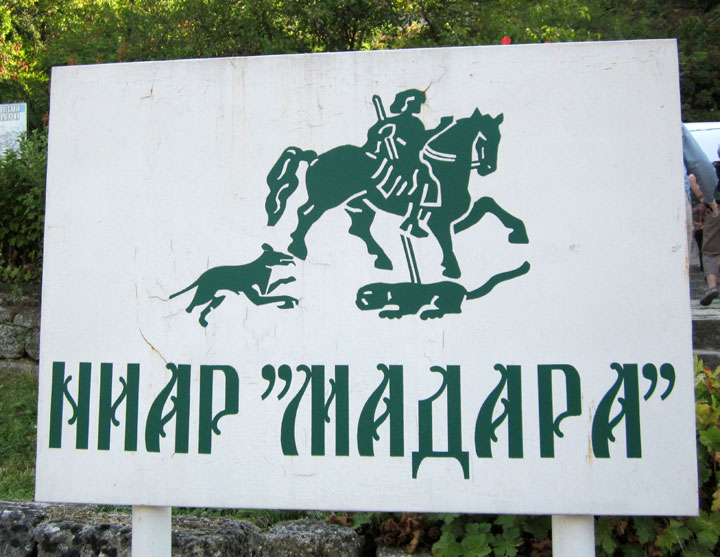 The Madara Rider is depicted on the obverse of smaller Bulgarian coins (1 to 50 stotinki) issued in 1999 and 2000. A June 29, 2008, official survey on the design of Bulgaria's future euro coins was won by the Madara Horseman with 25.44 percent of the votes.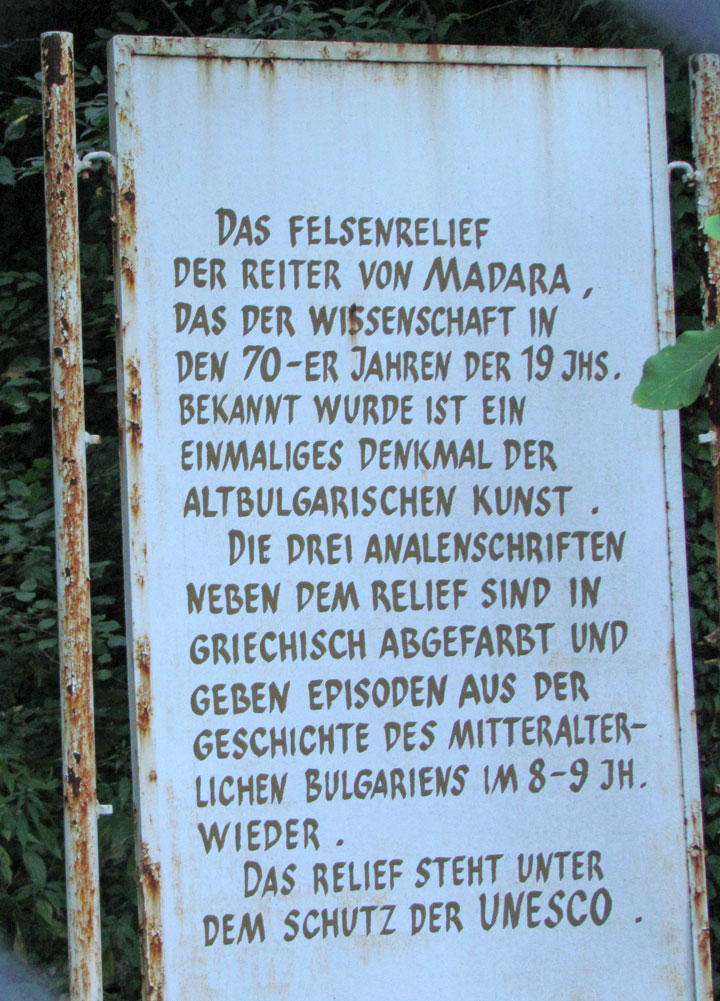 The relief depicts a majestic horseman 23 m (75 ft) above ground level in an almost vertical 100 m (328 ft)-high cliff. The horseman, facing right, is thrusting a spear into a lion lying at his horse's feet. An eagle is flying in front of the horseman and a dog is running after him. The scene symbolically depicts a military triumph.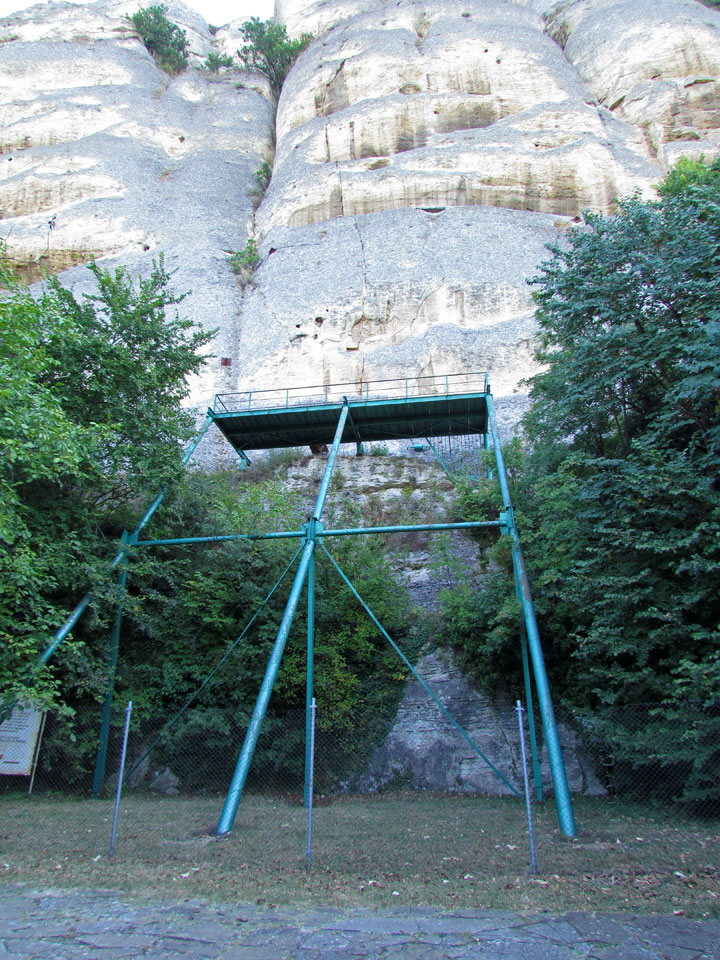 the site
The monument is dated back to circa 710 AD and has been on the UNESCO World Heritage List since 1979. The dating means the monument was created during the rule of Bulgar Khan Tervel, and supports the thesis that it is a portrayal of the khan himself and a work of the Bulgars, a nomadic tribe of warriors which settled in northeastern Bulgaria at the end of the 7th century AD and after merging with the local Slavs gave origin to the modern Bulgarians. Other theories connect the relief with the ancient Thracians, claiming it portrays a Thracian god.
Text from Wikipedia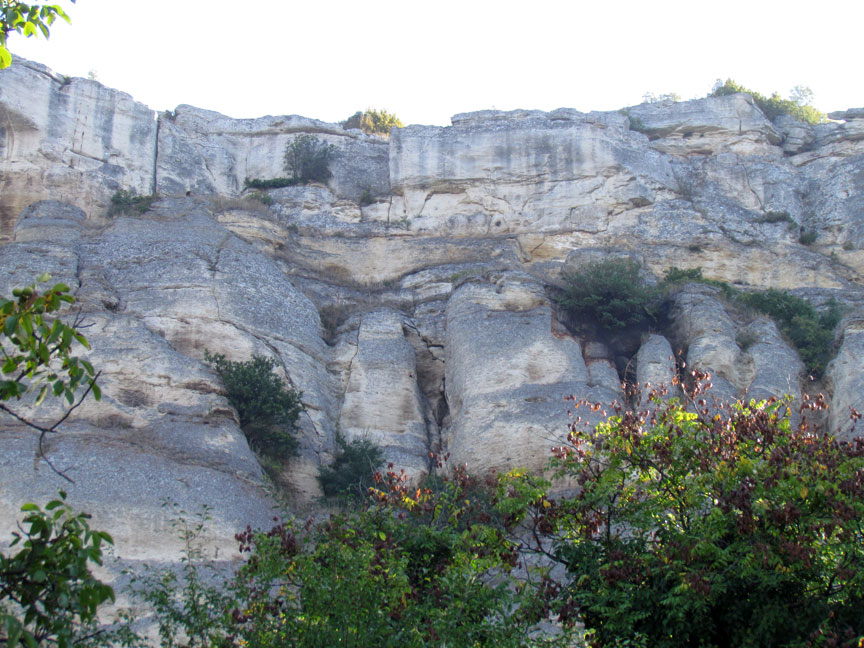 the rock formation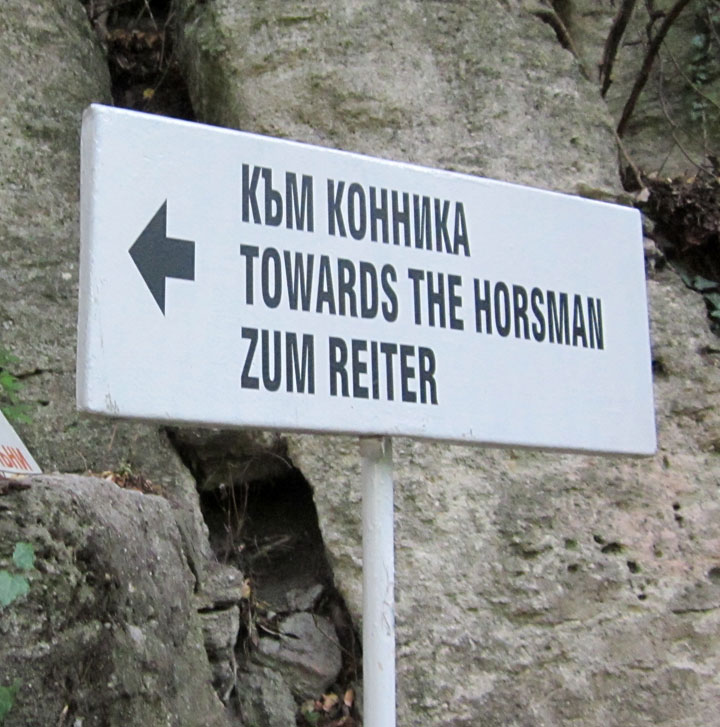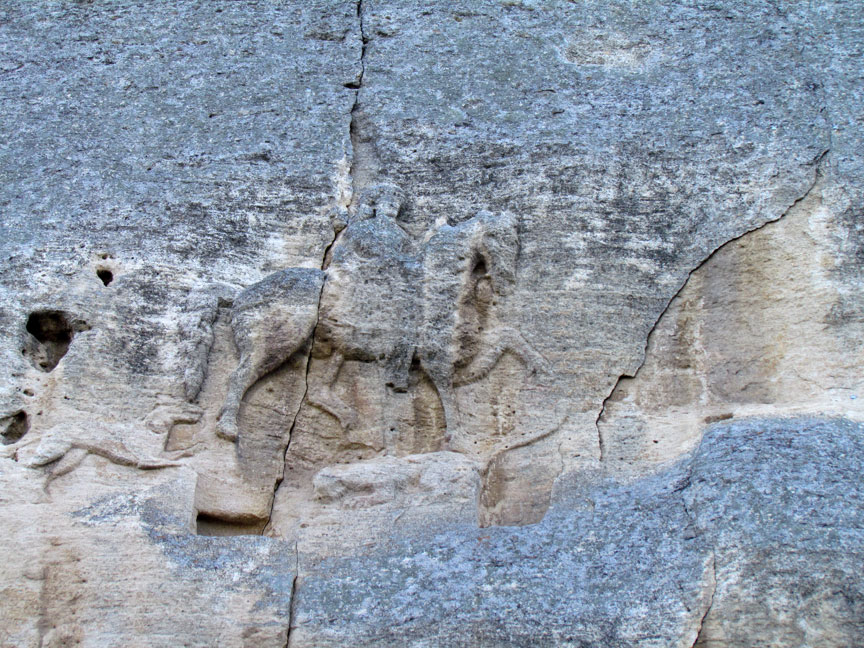 note the eagle on the right side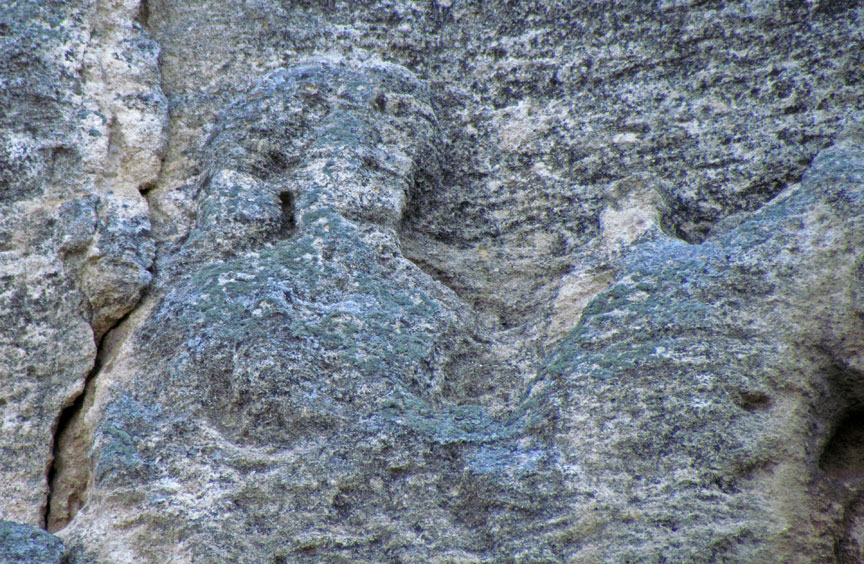 horseman's head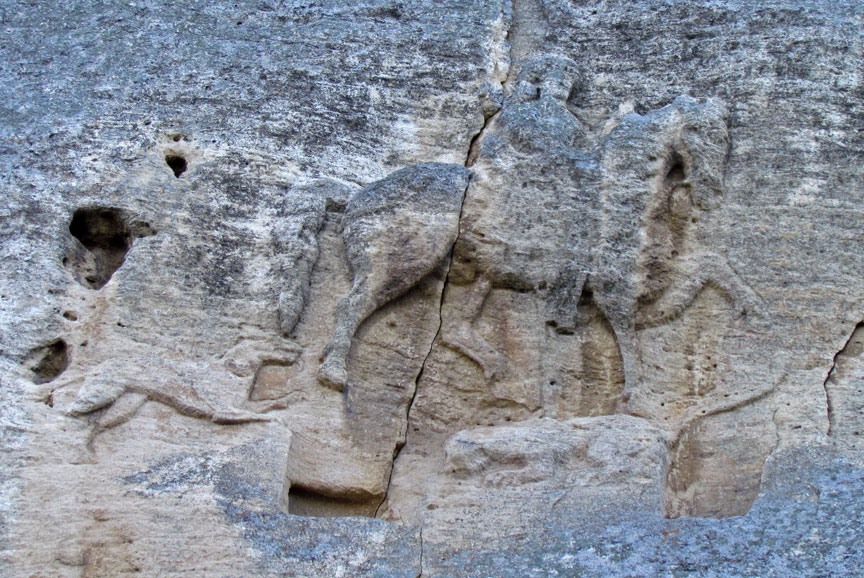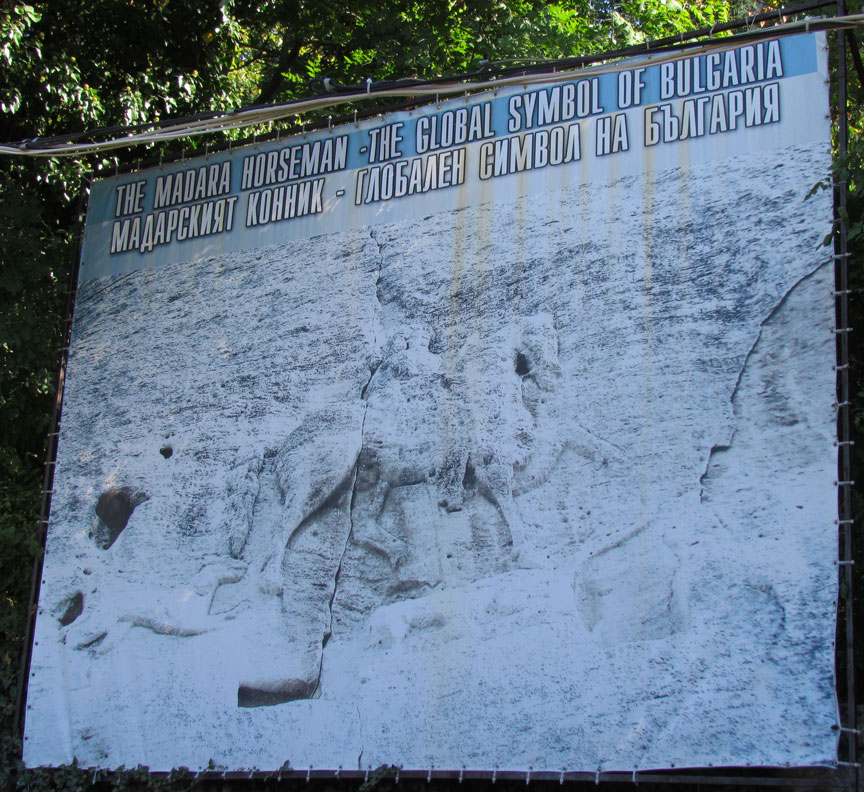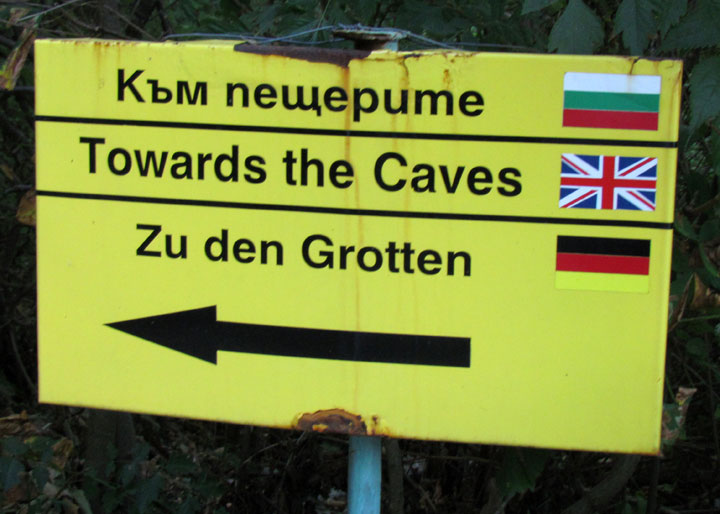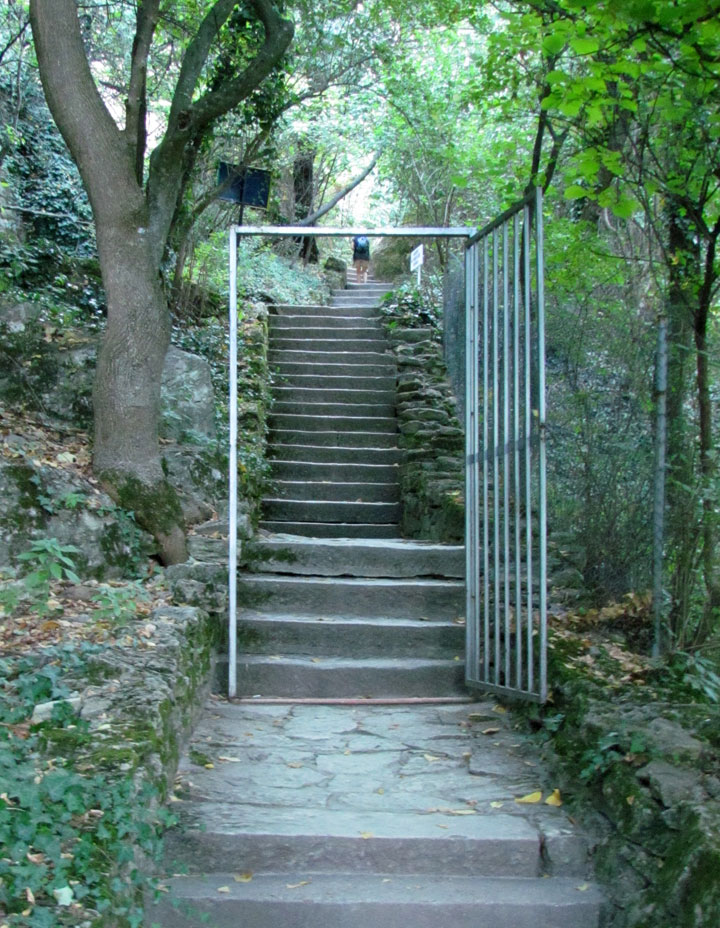 to the caves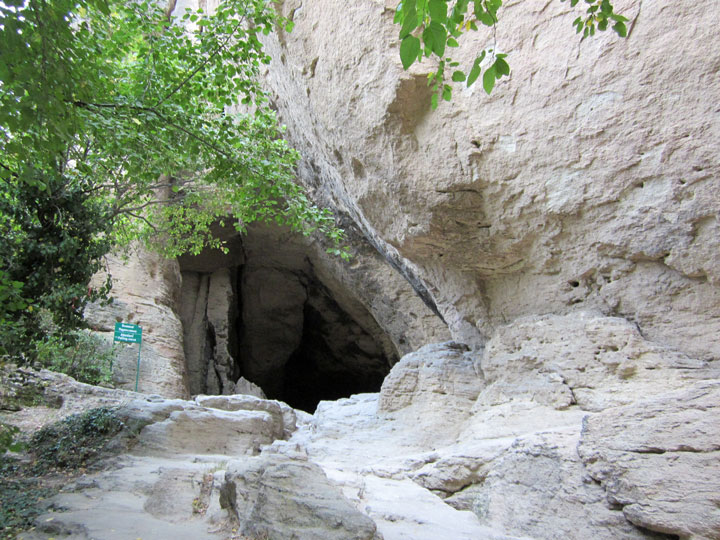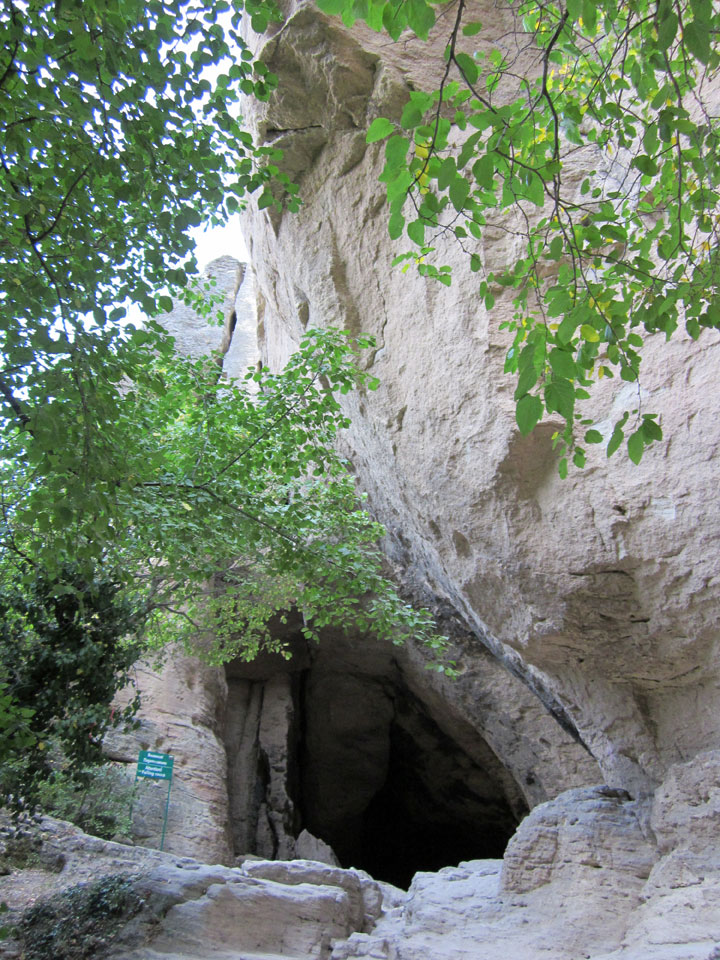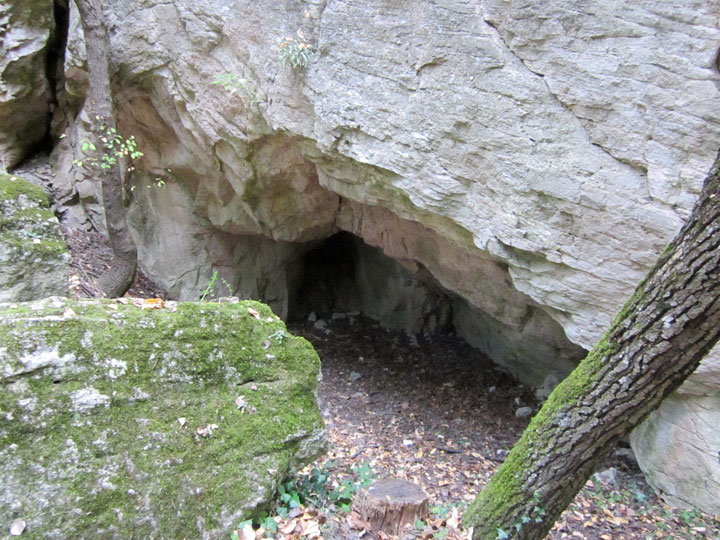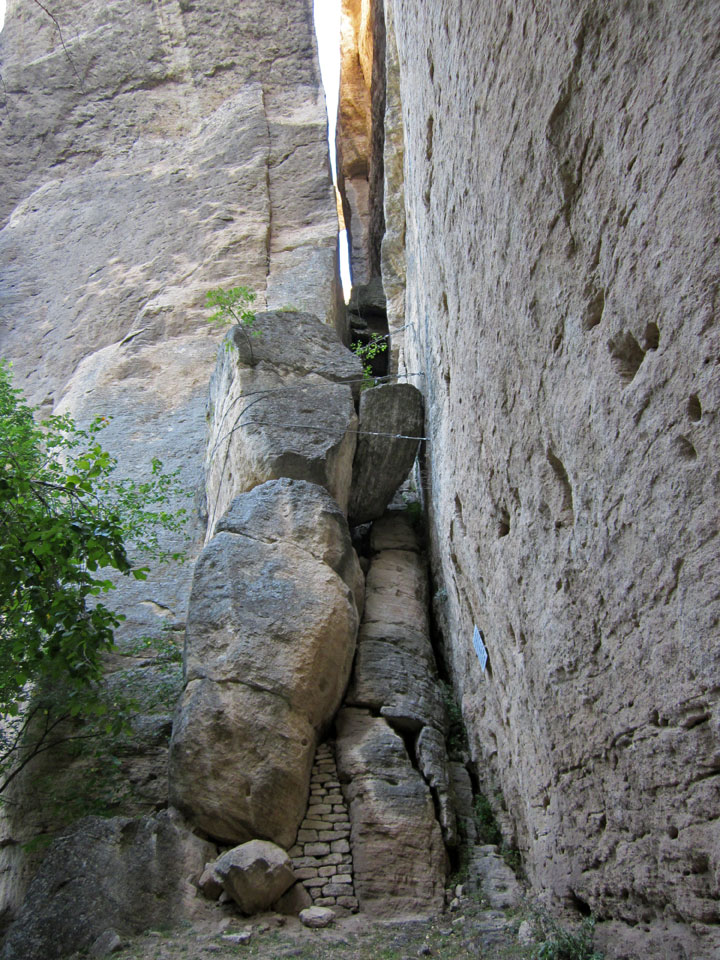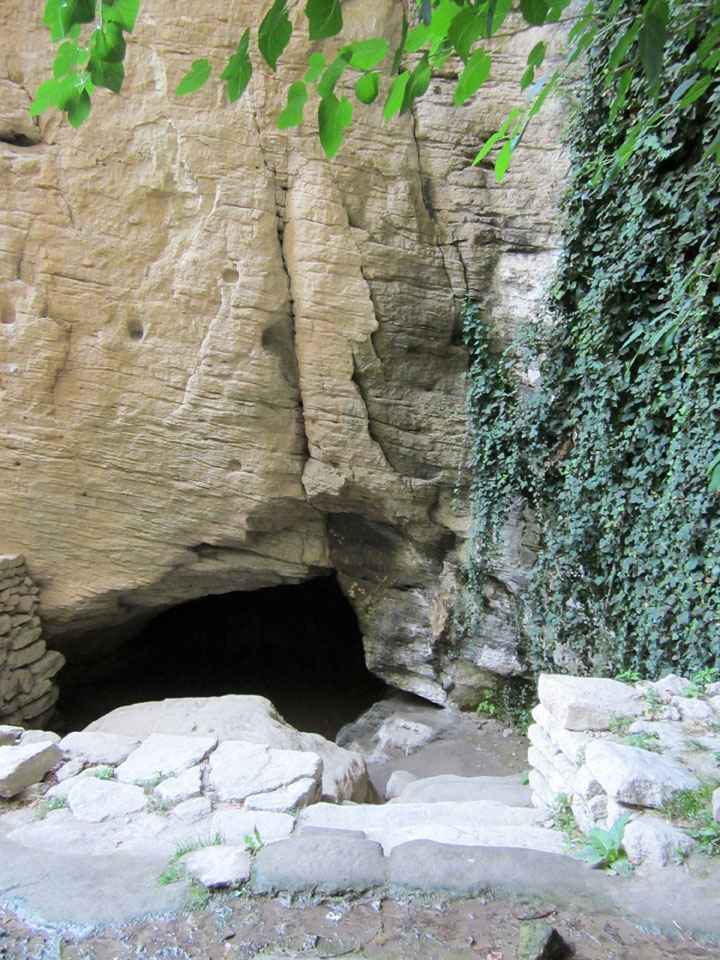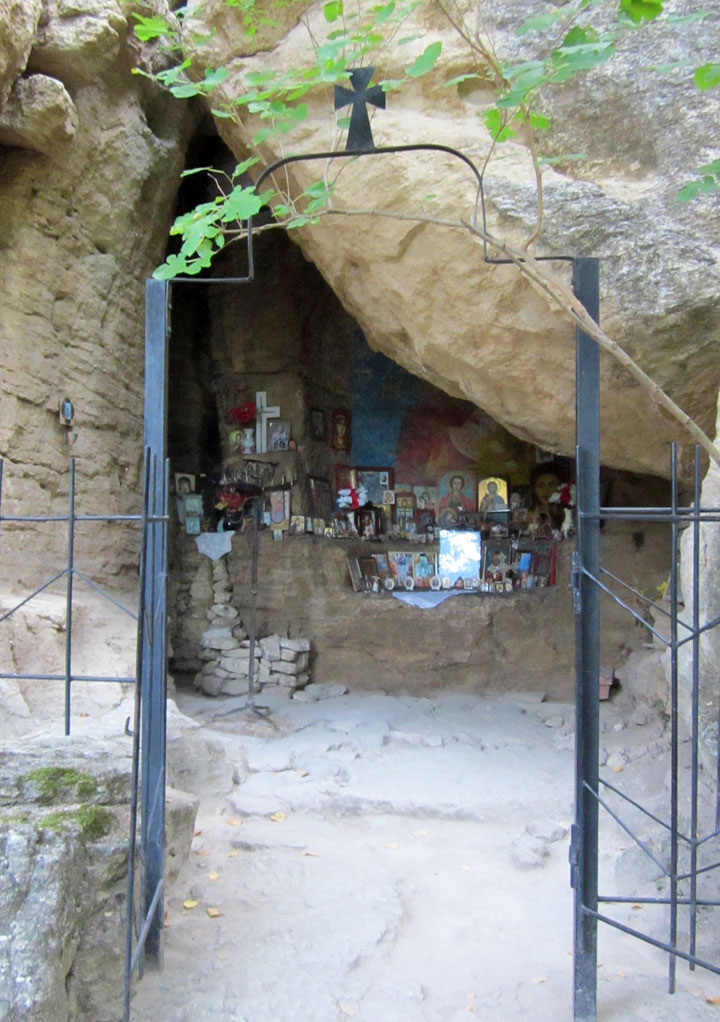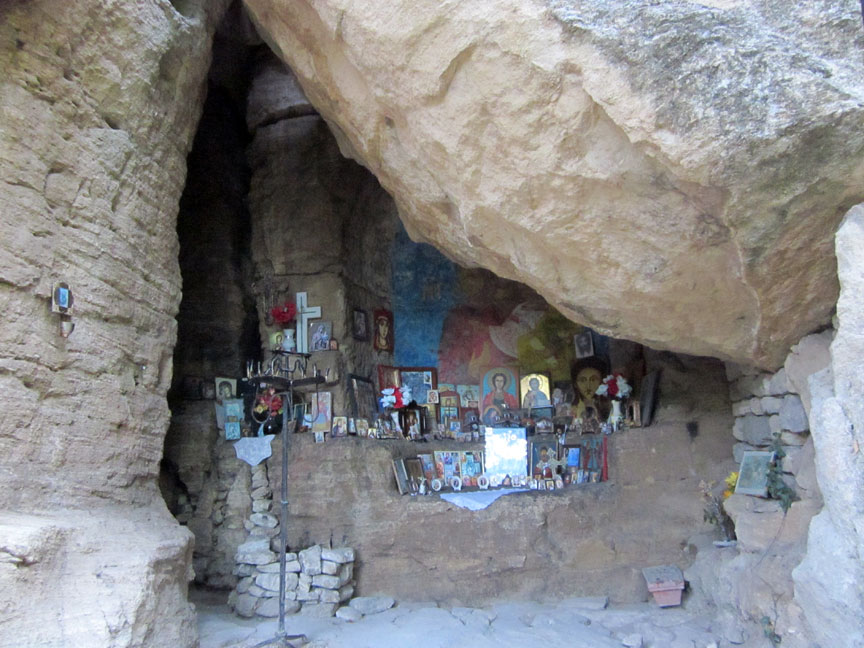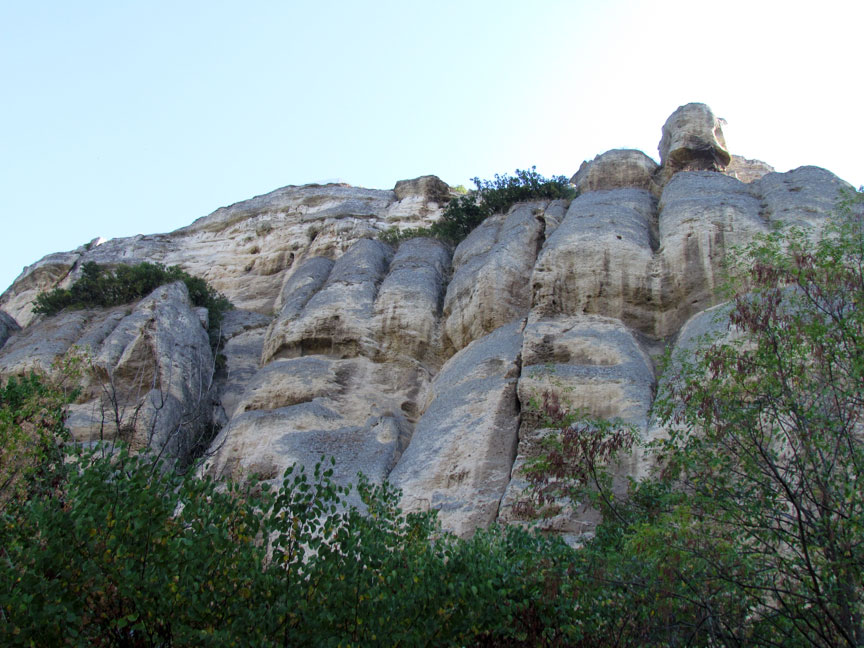 the rock formation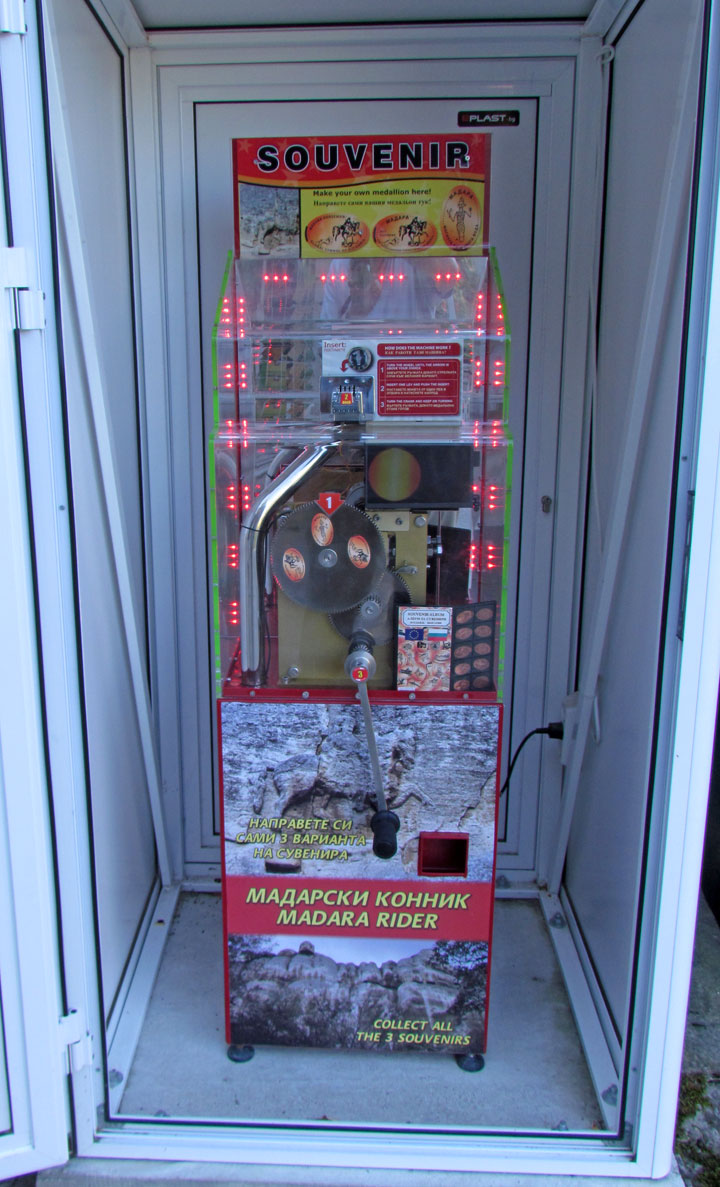 stamp a coin as a remembrance of your visit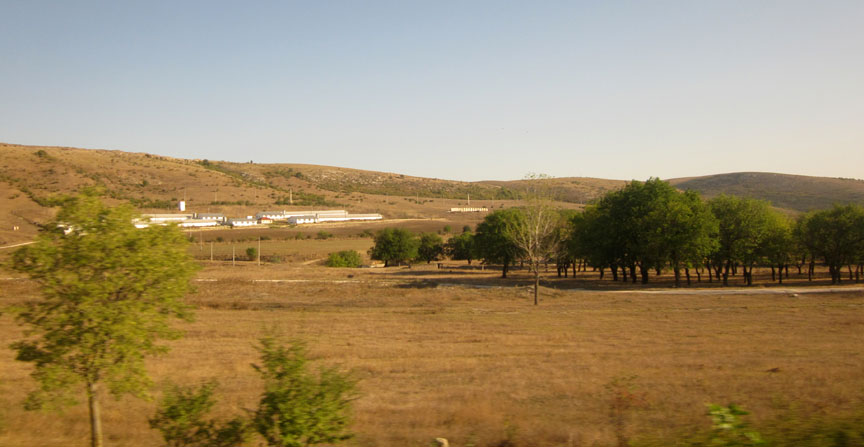 the local countryside
---
---