Market in Bahrain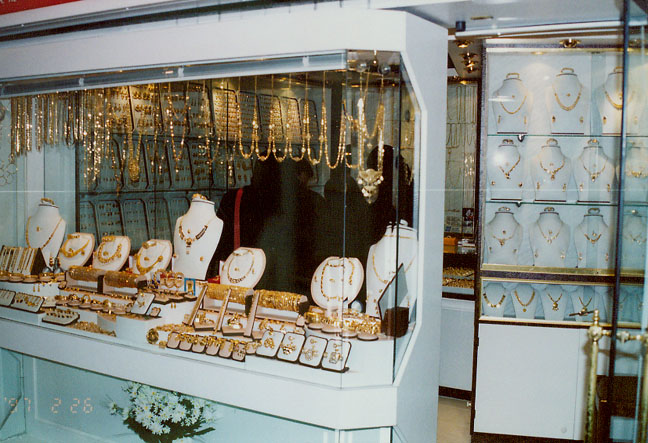 expensive jewelry shops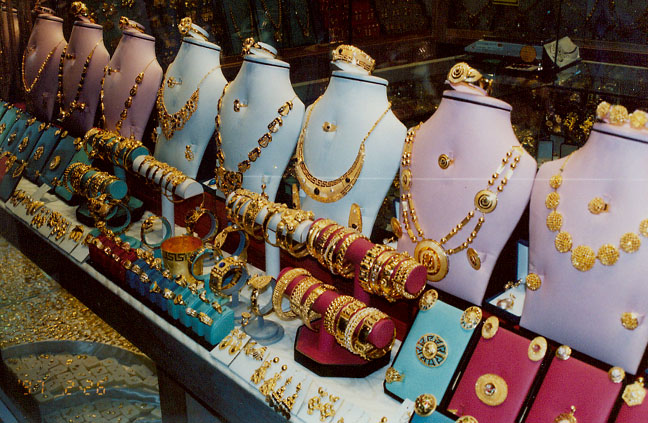 for what the women wear under their black outer robes
Traditional Bahraini culture reflects its Islamic, mercantile, and Arab Bedouin roots. Graceful dhows, Arab boats used for fishing and pearling, exhibit a high degree of craftsmanship, as do traditional jewelry and the elegant residences of rulers and merchants. Traditional performing arts include ceremonial dances accompanied by drums, readings of the Qur'an (Koran, or Islamic scripture), and storytelling. Bahraini poets carry on established traditions while also exploring new themes. Celebrations of birth and marriage continue to be important ceremonial occasions. The National Museum, which opened in 1988 in Manama, features exhibits of crafts, historical documents, and archaeological artifacts.
Text from Microsoft Encarta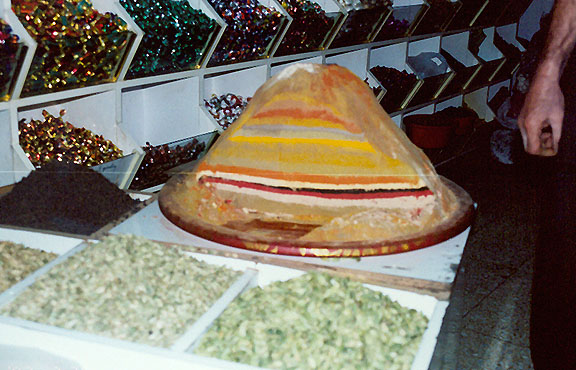 sweets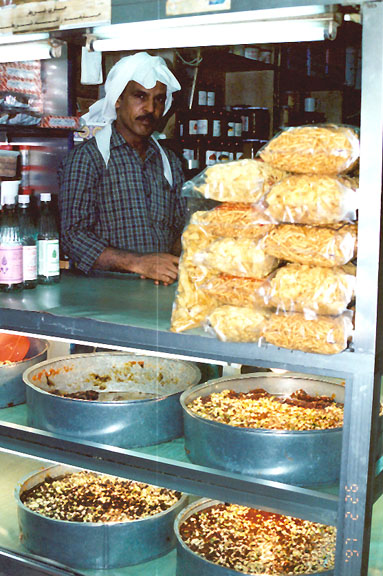 nuts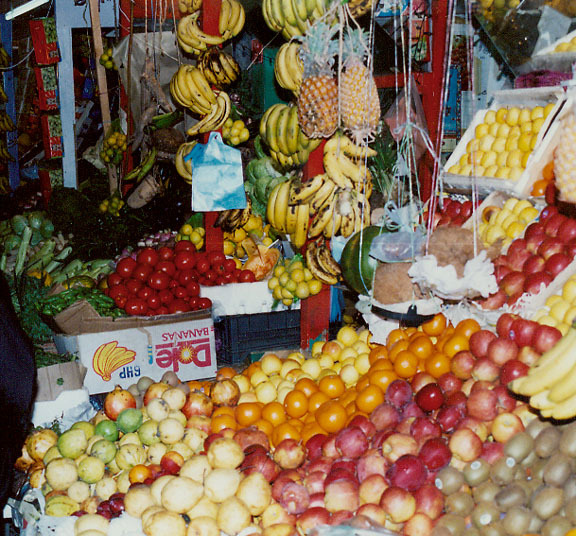 fruit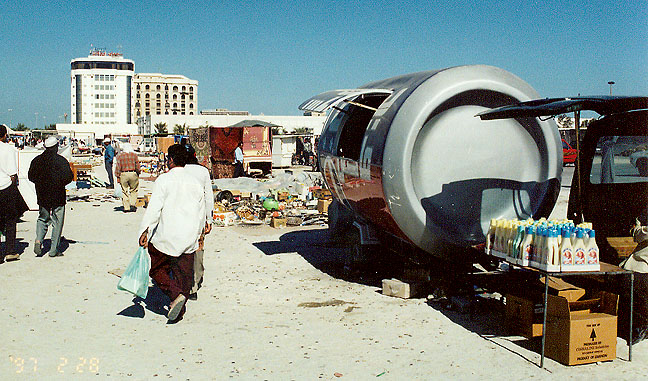 the flee market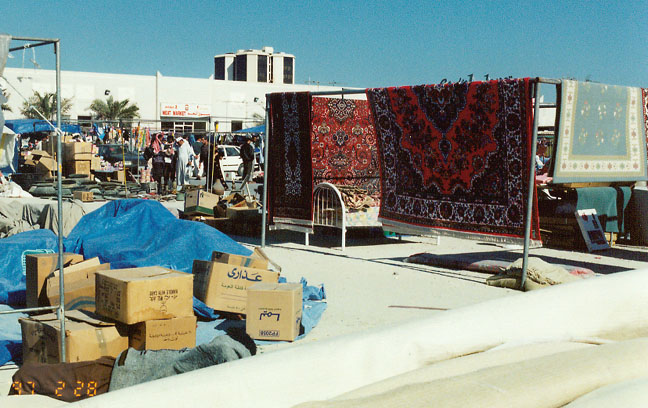 where many items exchange hands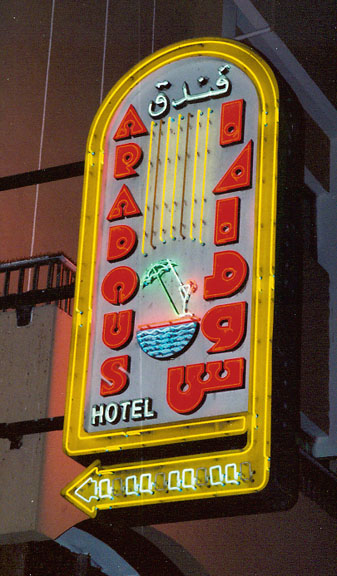 sign in the street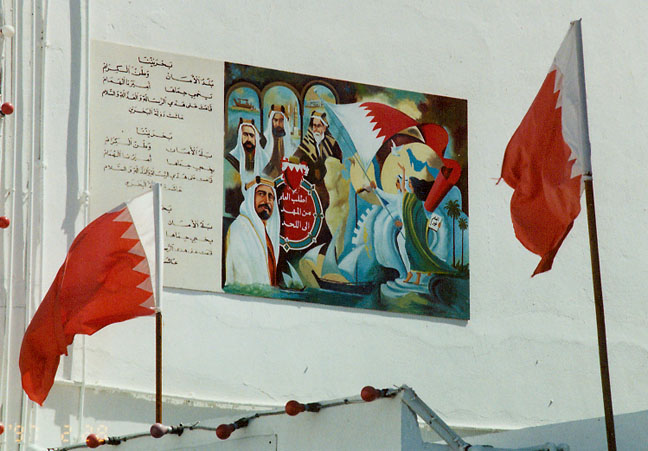 Patriotic or Political?
the center station on the King Fahd causeway linking
Bahrain to Saudi Arabia