Oman

the flag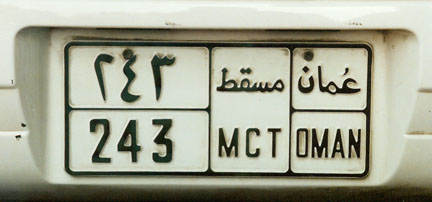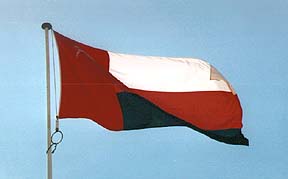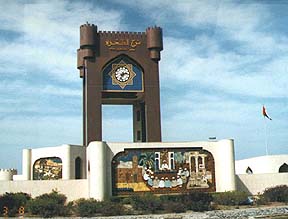 Oman is a Sultanate at the entrance to the Arabian Gulf
Each of the rulers in this region build clock towers. This one is located in a traffic circle near the Muscat, Oman airport.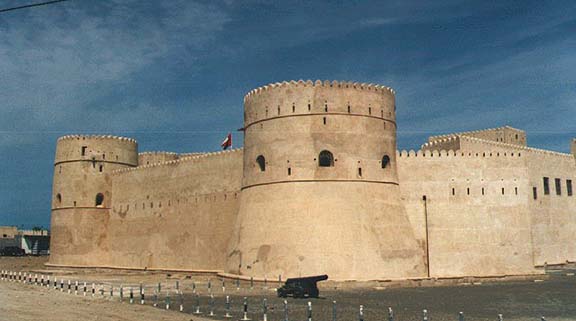 The Sultans of Oman once controlled a large area including Zanzibar and Mombassa in Africa. Here is one of the Oman forts, first built by the Portuguese, for which this was just a way stop on the route to India.
Nizwa Fort and Al Hamra oasis village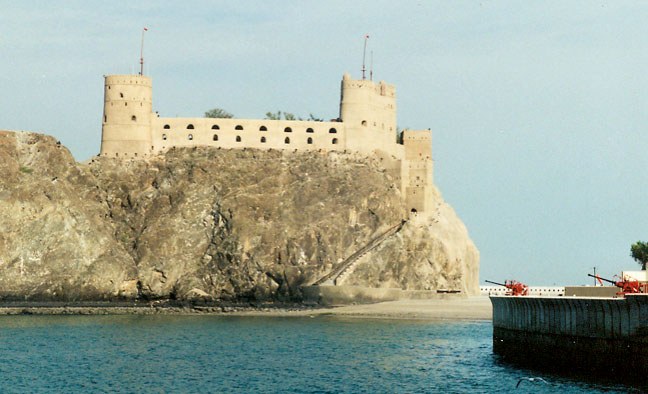 fort in the harbor of Muscat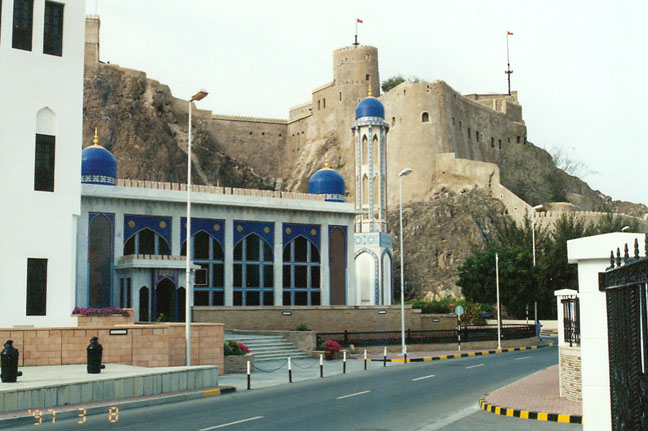 a mosque nearby the Sultan's Palace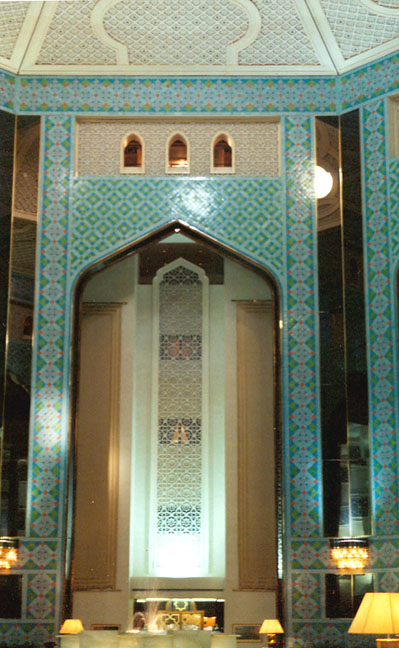 interior of Al Bustan Palace hotel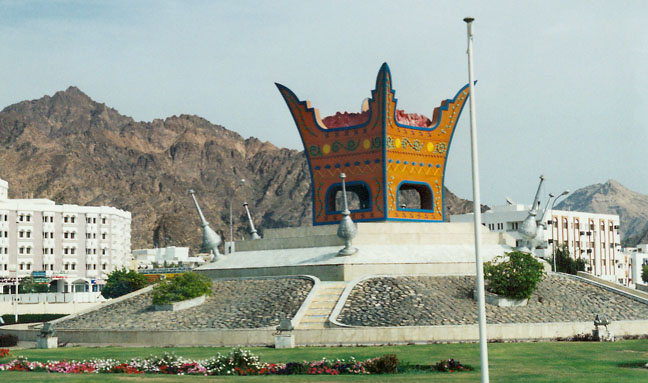 model of incense burner in the traffic circle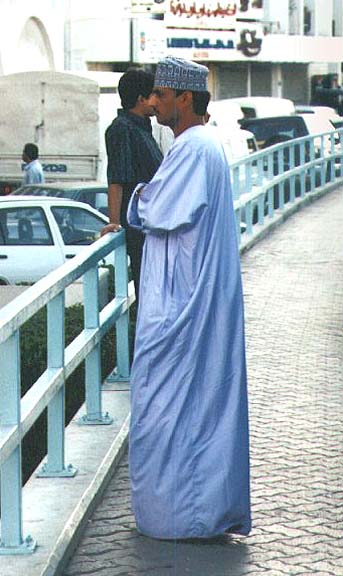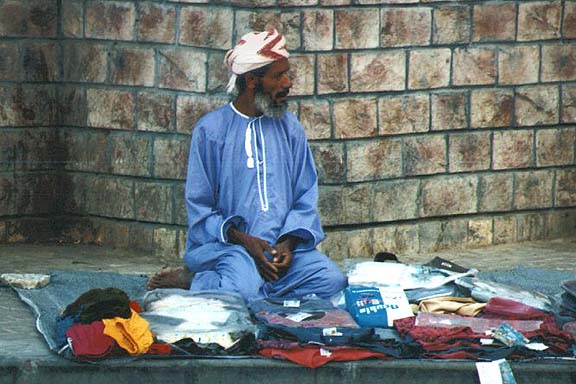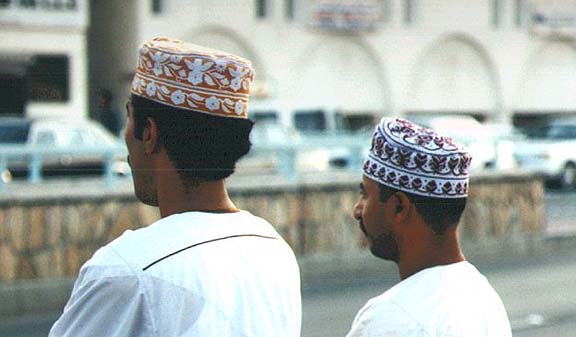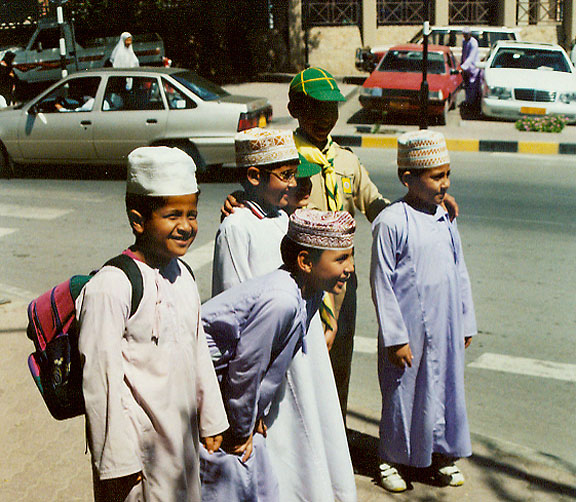 boys and a Scout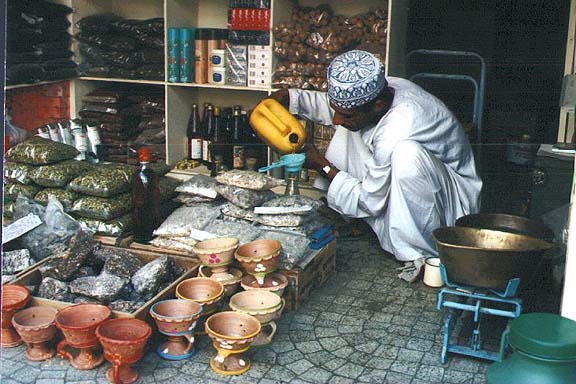 The shopkeepers and town folk wear the traditional lavender robes and the distinctive hats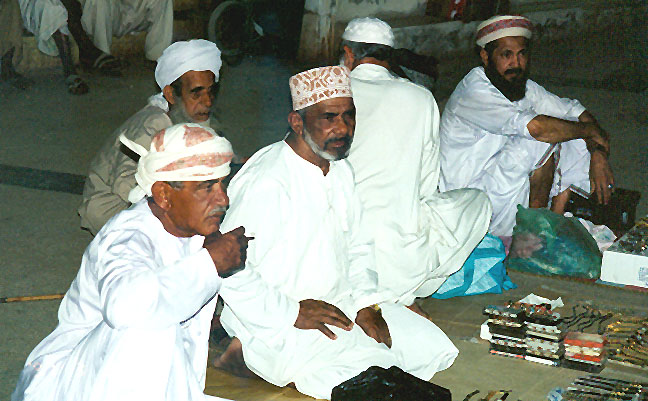 discussion and thinking in the souq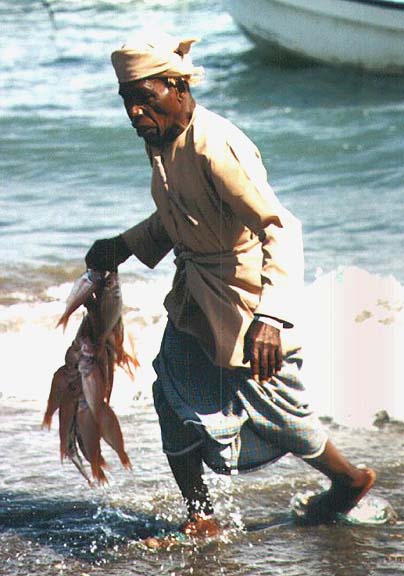 Plainer robes for fisherman.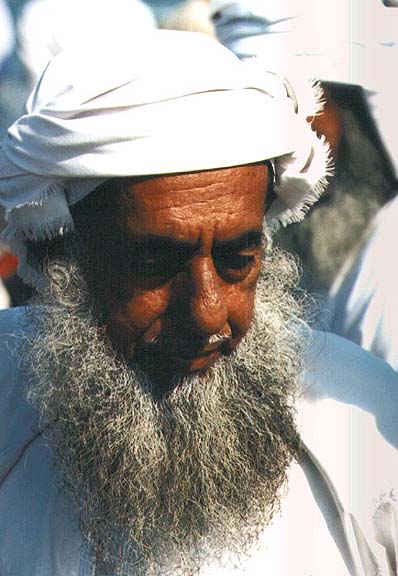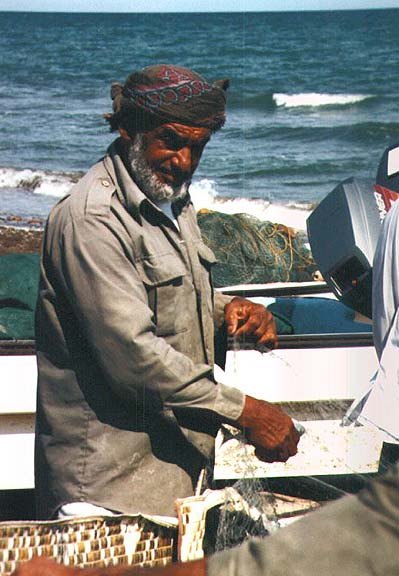 More Photos from Seeb fishing village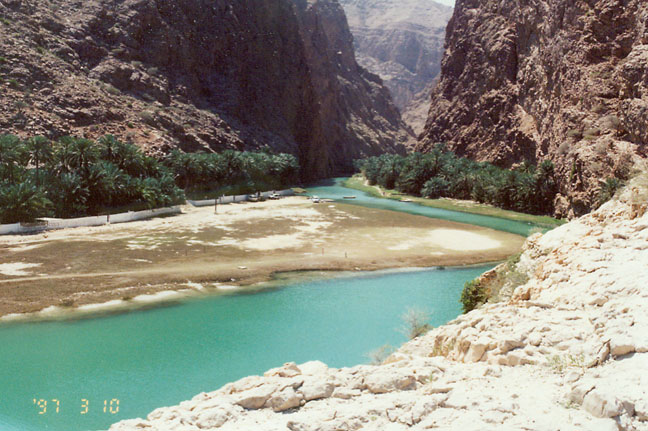 Wadi Shab
More Photos from an excursion to Wadi Shab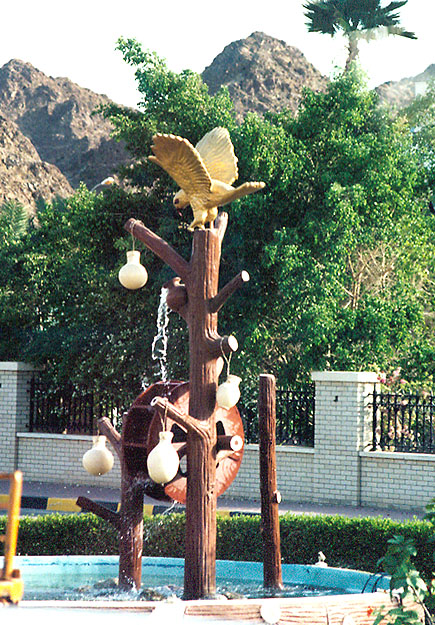 Falcon fountain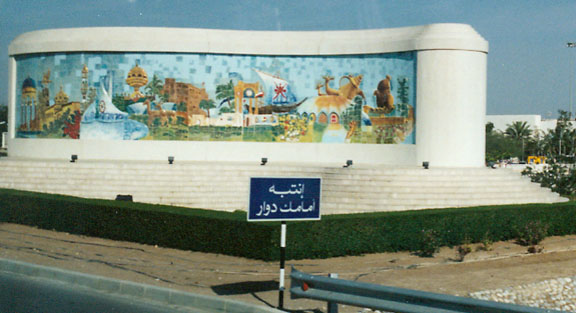 roadside mural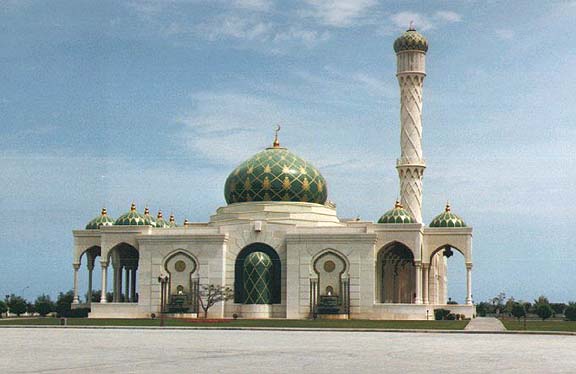 Newly constructed Mosque for the use of the Sultan.


other Middle Eastern countries

The Middle East largely consists of Muslim countries:
Some of the exceptions are the Christian country of: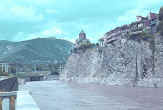 the Jewish state of: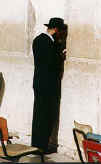 and a country with 17 different religious communities