Funafuti International Airport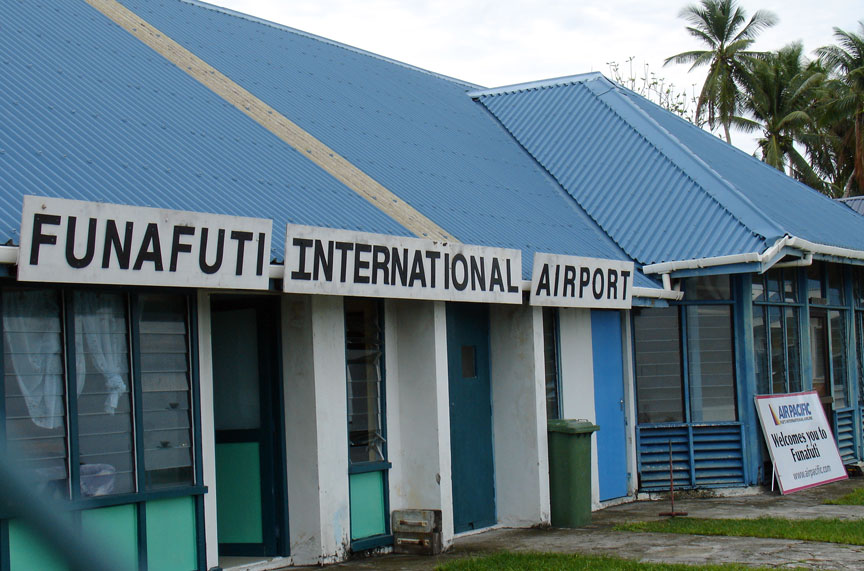 Funafuti International Airport
Funafuti International Airport is an airport located in Funafuti, capital of the island nation of Tuvalu.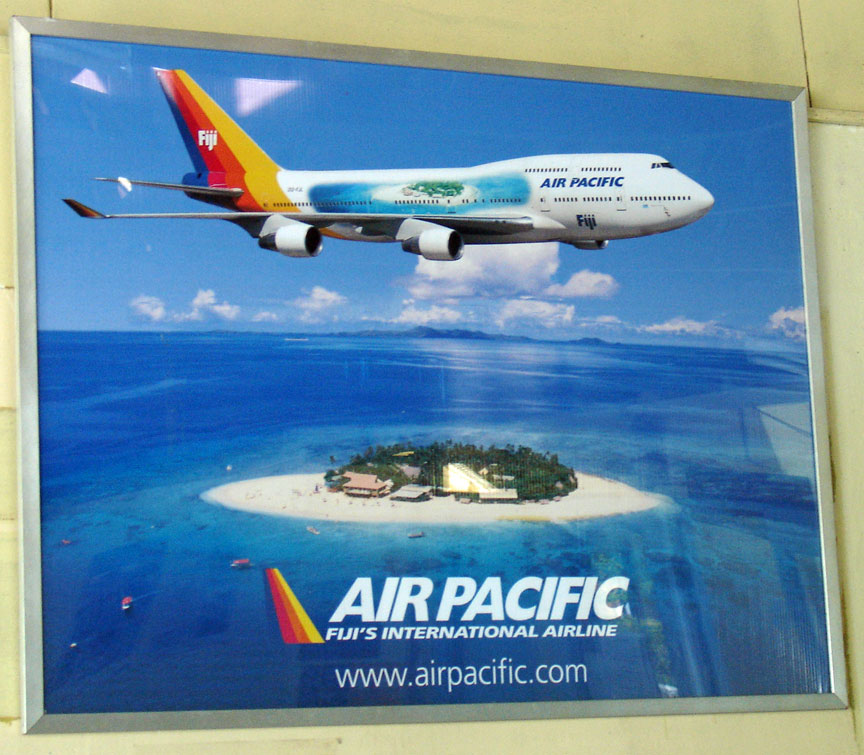 serviced by Air Pacific
Funafuti Airport was built by United States Navy Seabee construction battalions in 1943 during World War II. The military airfield included an airstrip, control tower, facilities and radio station located at Tepuka, connected by cable to the airfield. The base Headquarters buildings were located at the present day Teagai Apelu's residence, and a bunker is still located there to this day. Naval air forces were based at the field, consisting of SBD Dauntless dive bombers.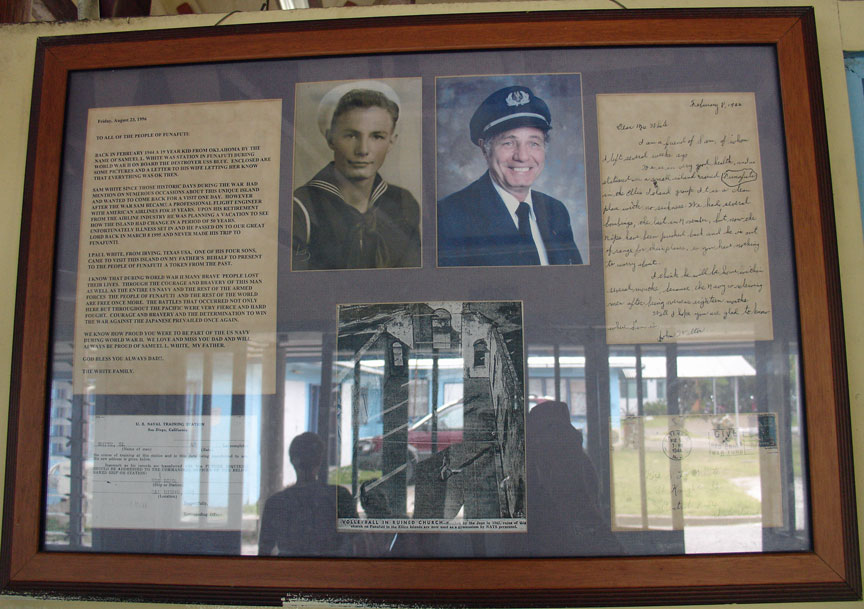 in memory of US service person
The airfield became the headquarters of the United States Army Air Forces VII Bomber Command in November 1943, directing operations against Japanese forces on Tarawa and other bases in the Gilbert Islands. The USAAF stationed two B-24 Liberator heavy bomber groups, the 11th and 30th Bombardment Groups on Funafuti and the first offensive operation was launched on 20 November with a twenty-two B-24 raid from Funafuti to Nauru.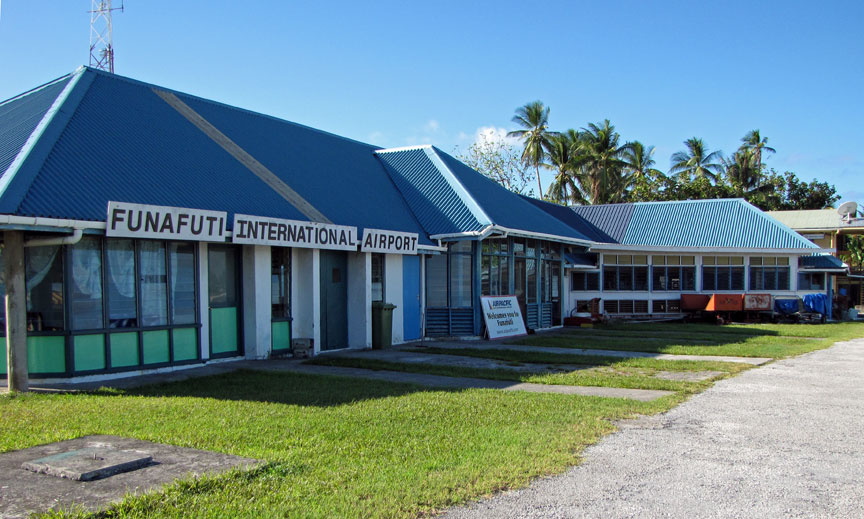 By the middle of 1944, as the fighting moved further north towards Japan, the Americans began to withdraw and by the time the war ended in 1945 nearly all of them, together with their equipment departed. After the war, the military airfield was developed into a commercial airport.
Text from Wikipedia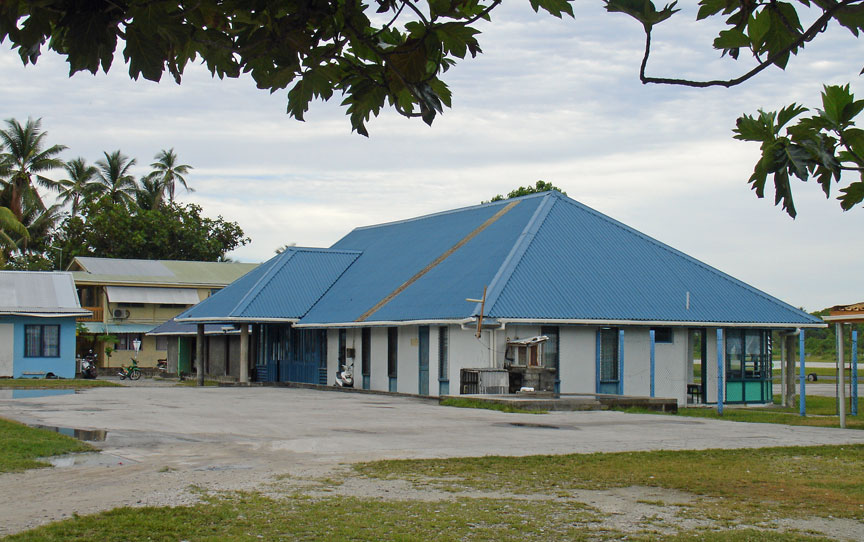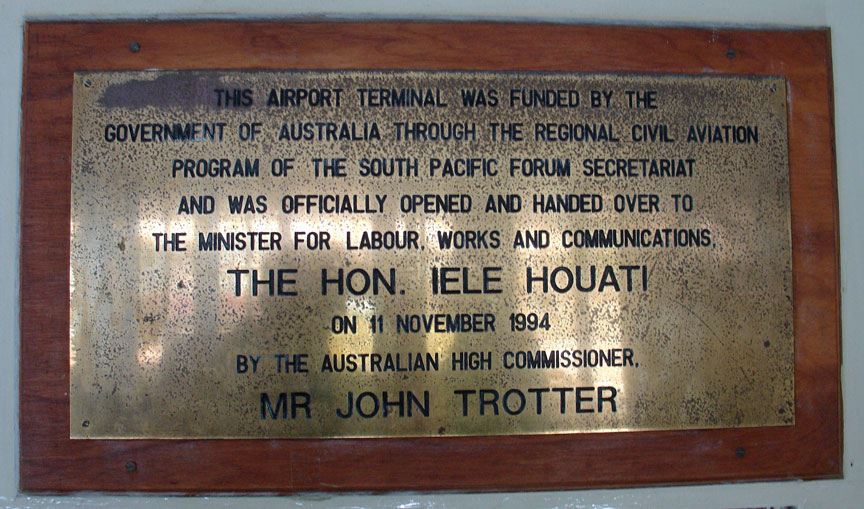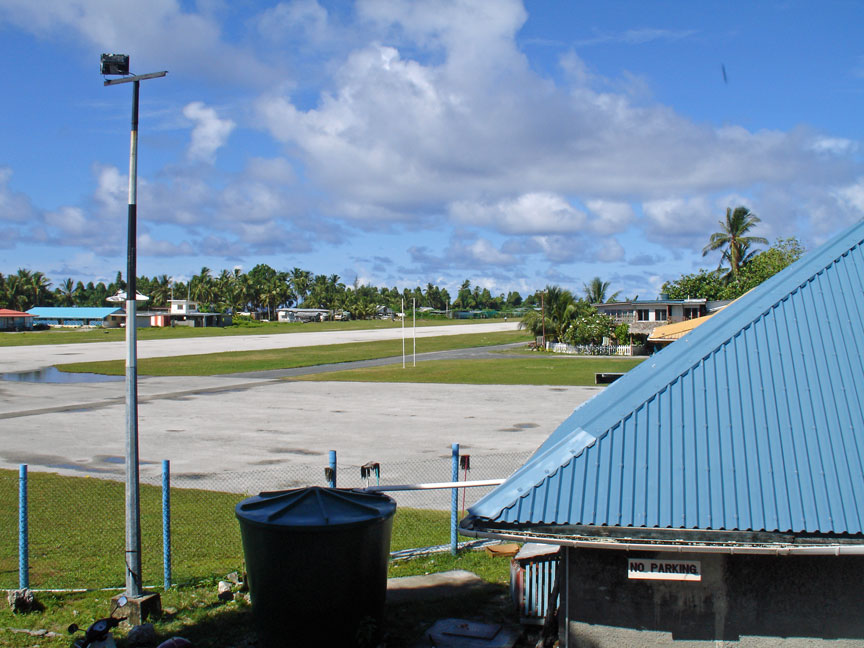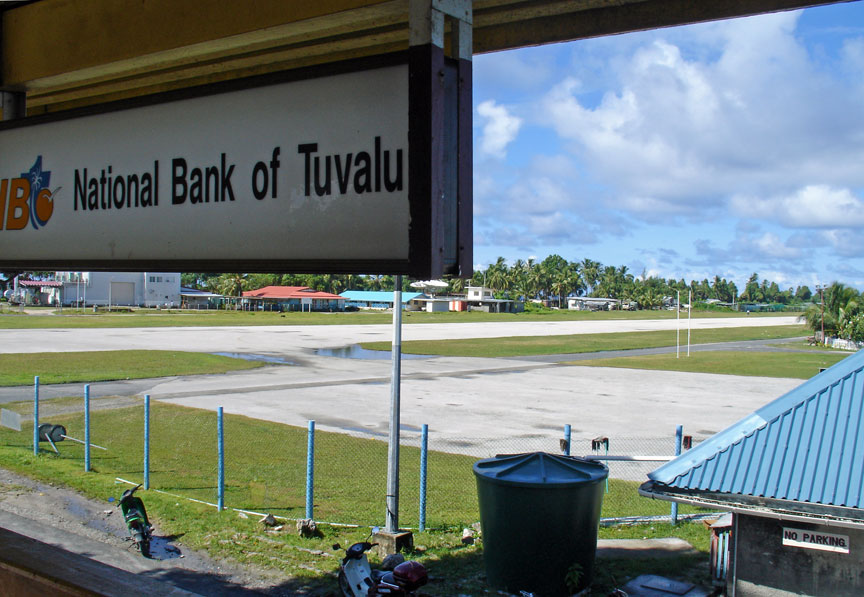 as seen from the second floor of the National Bank of Tuvalu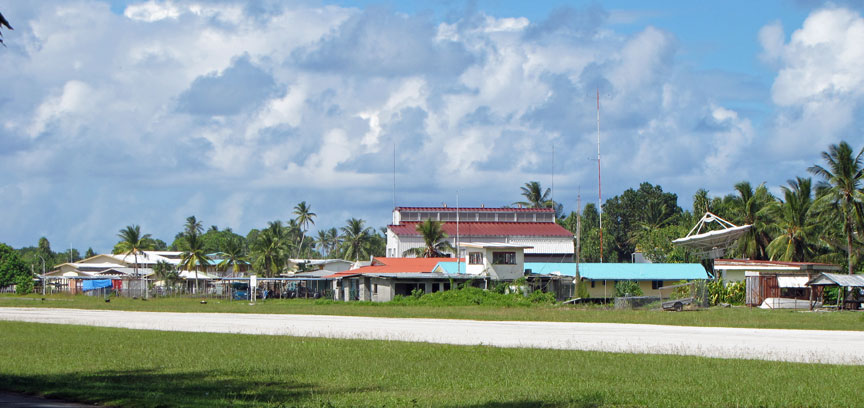 along the runway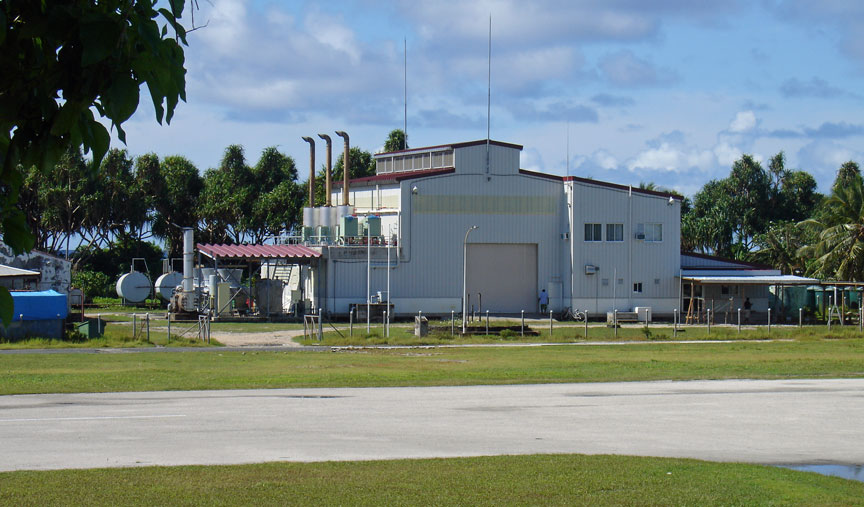 electric power station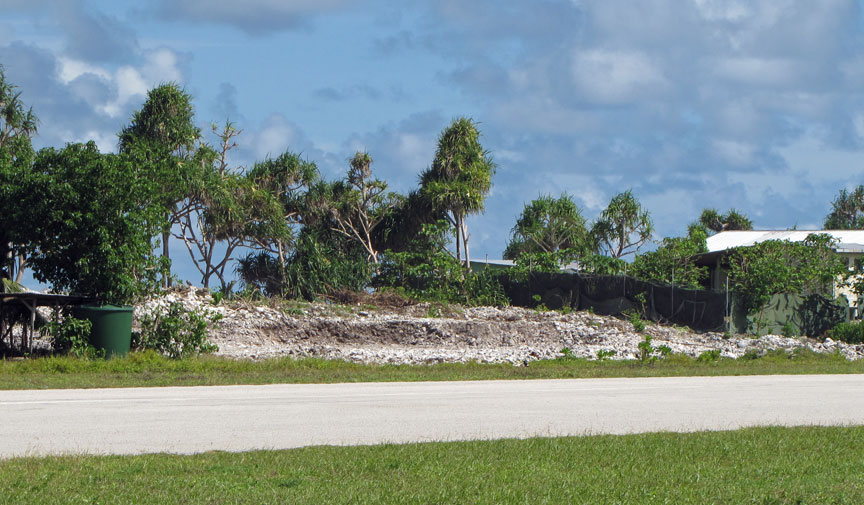 pile of the dredged coral from which the airfield was created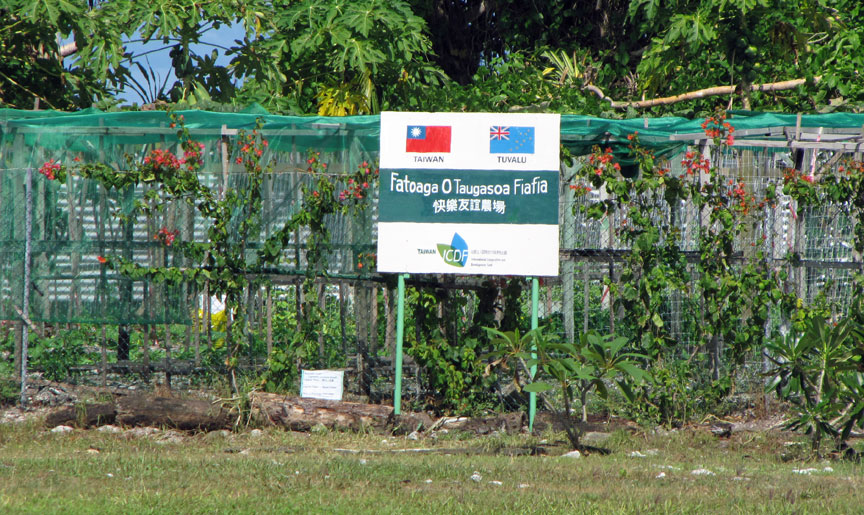 horticultural project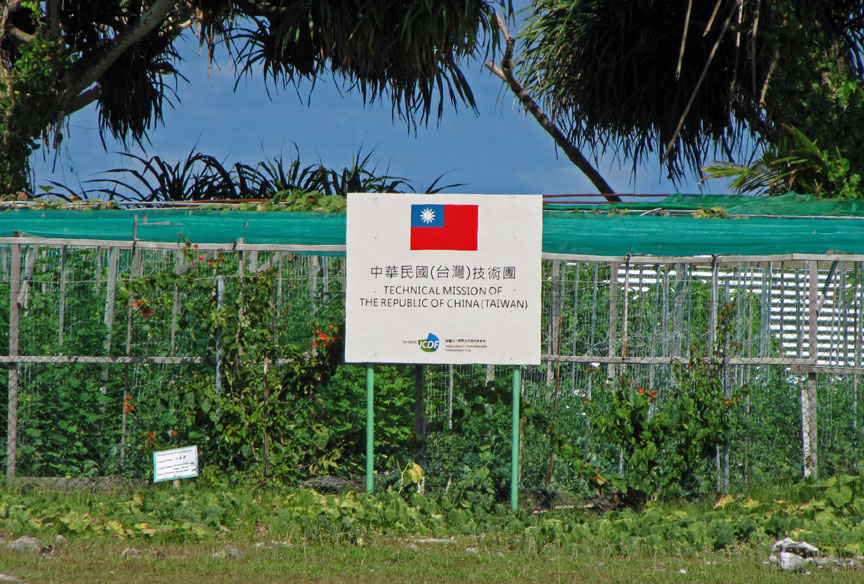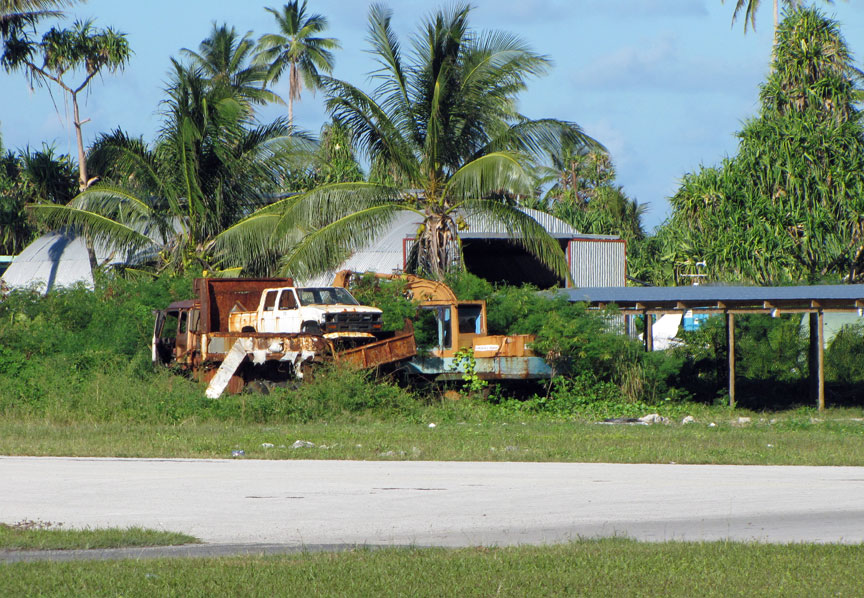 from the construction time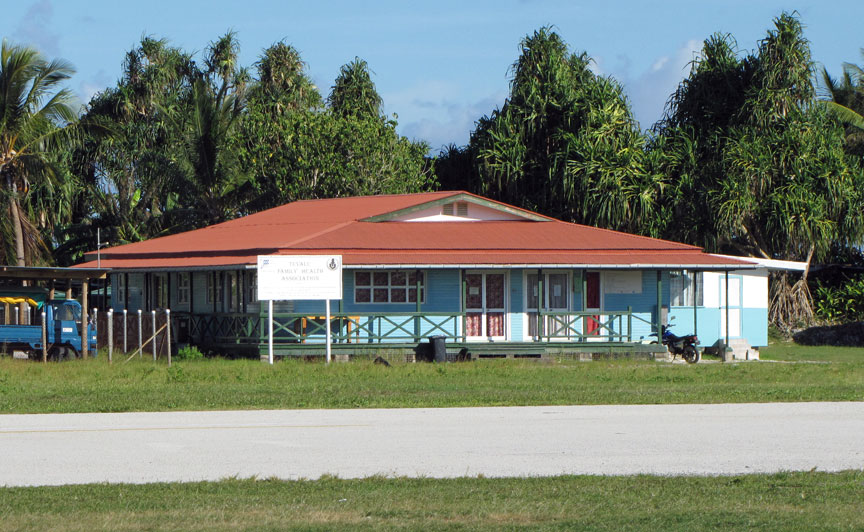 Tuvalu Family Health Association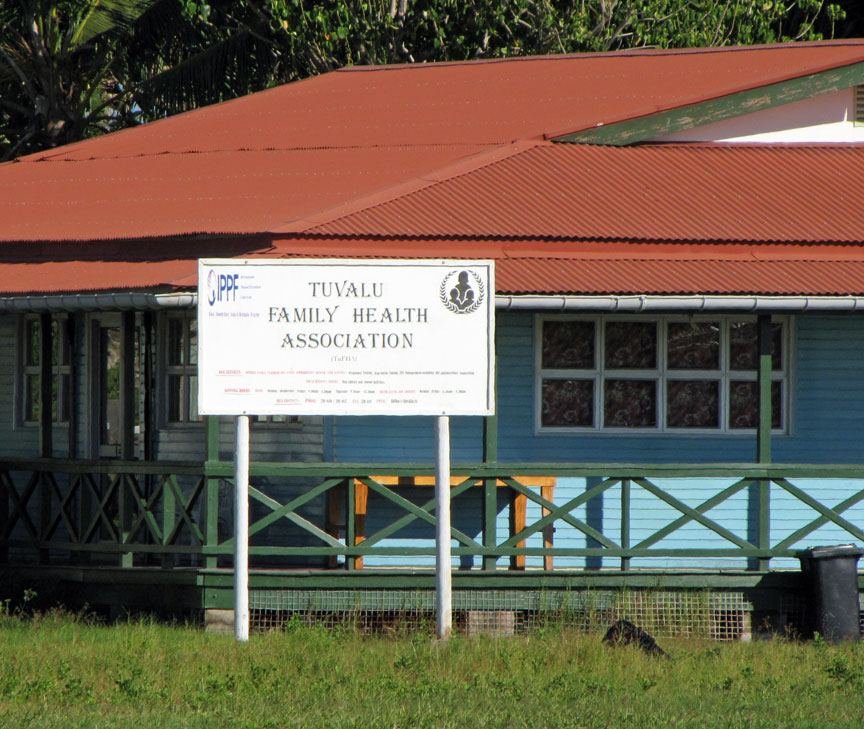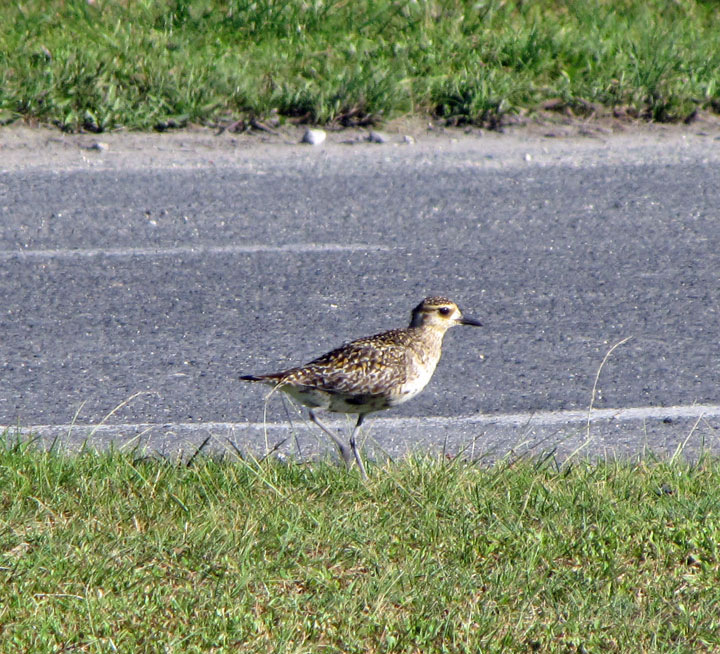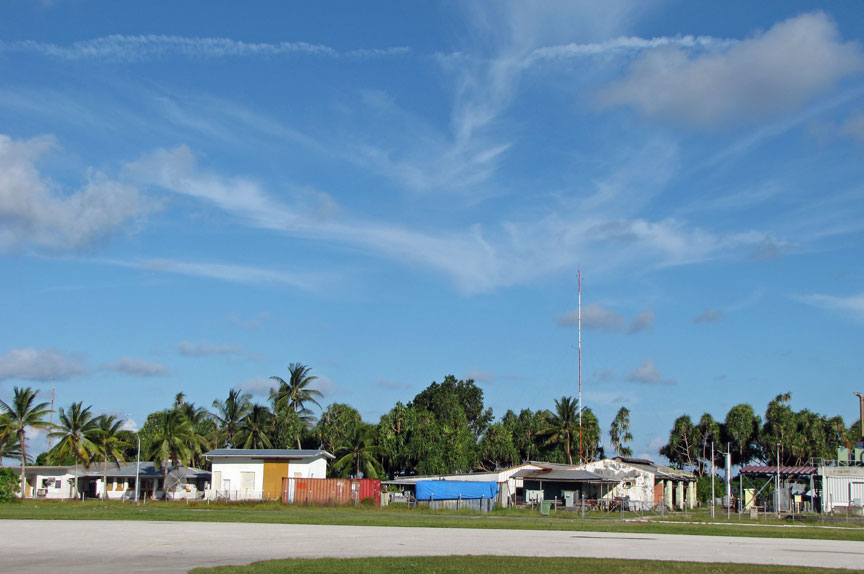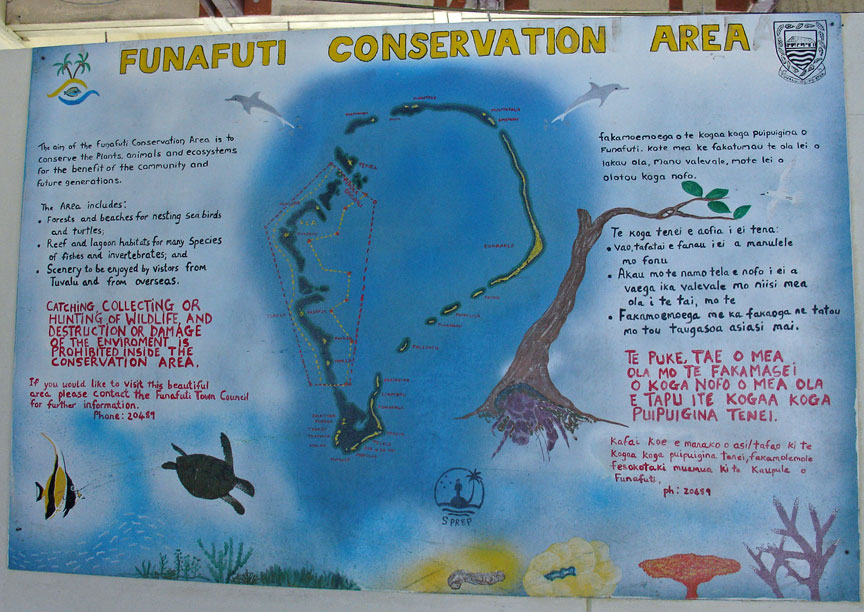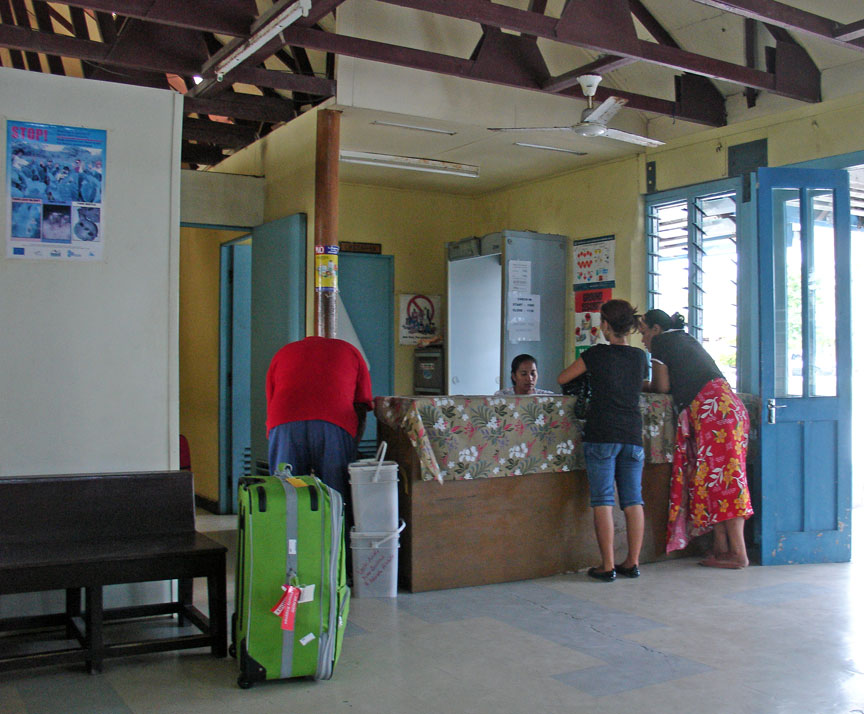 Air Pacific check in counter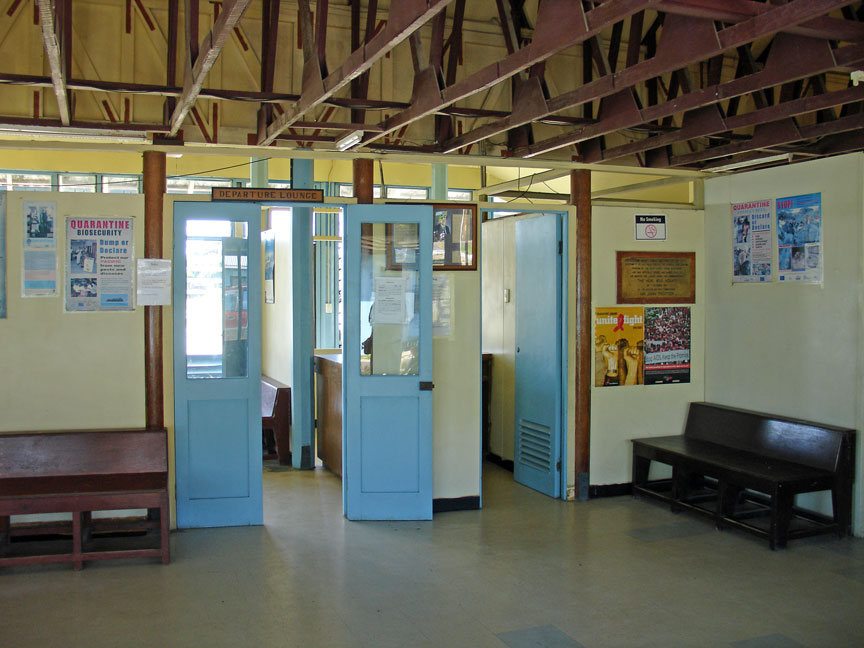 departure lounge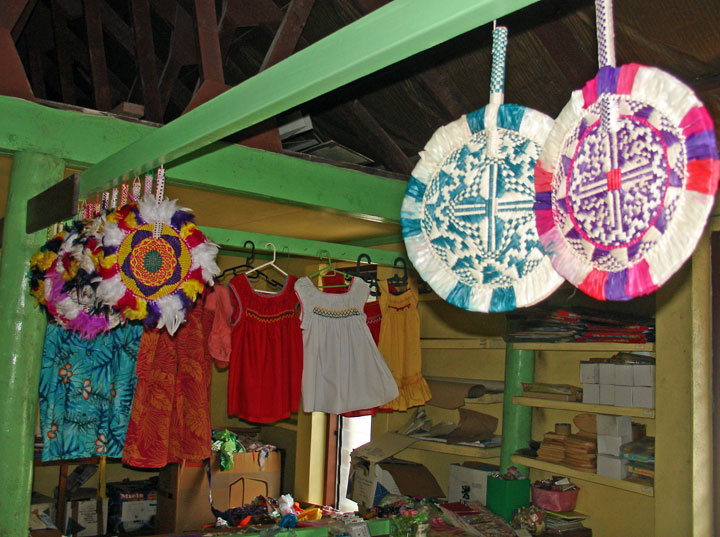 next door handicraft shop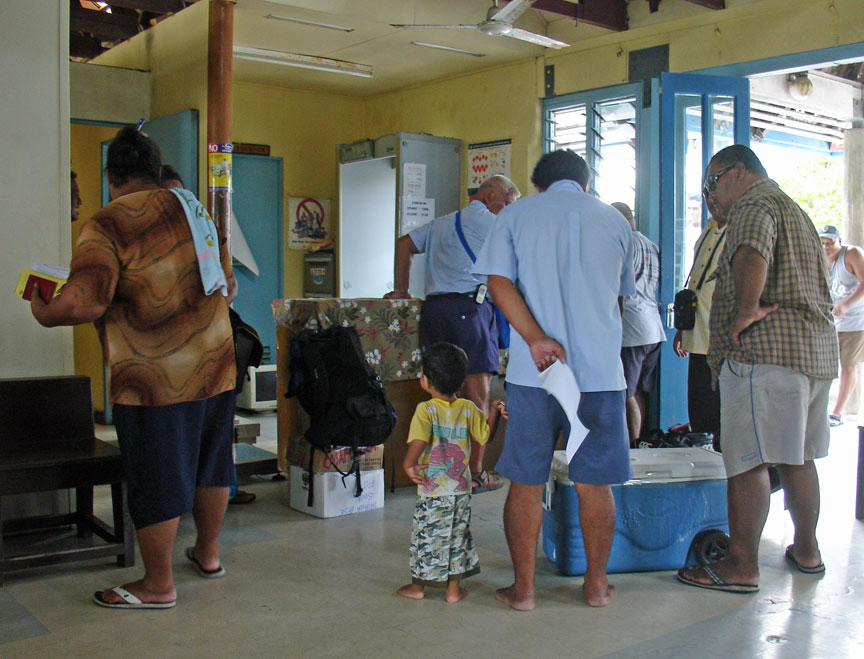 checking in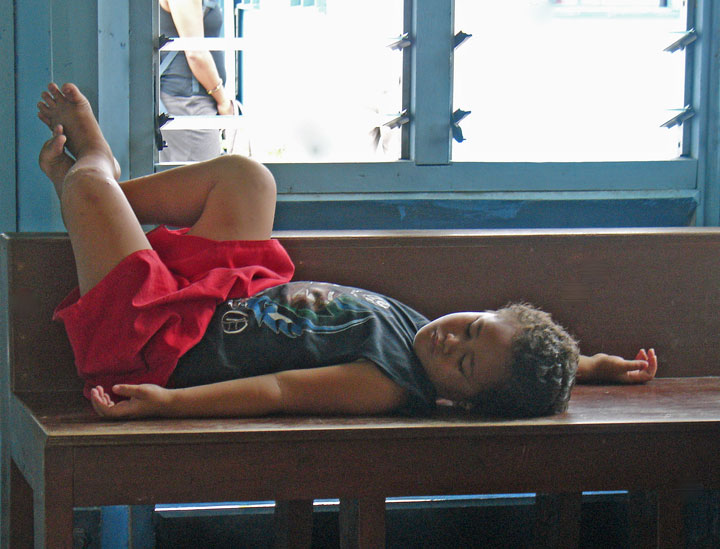 waiting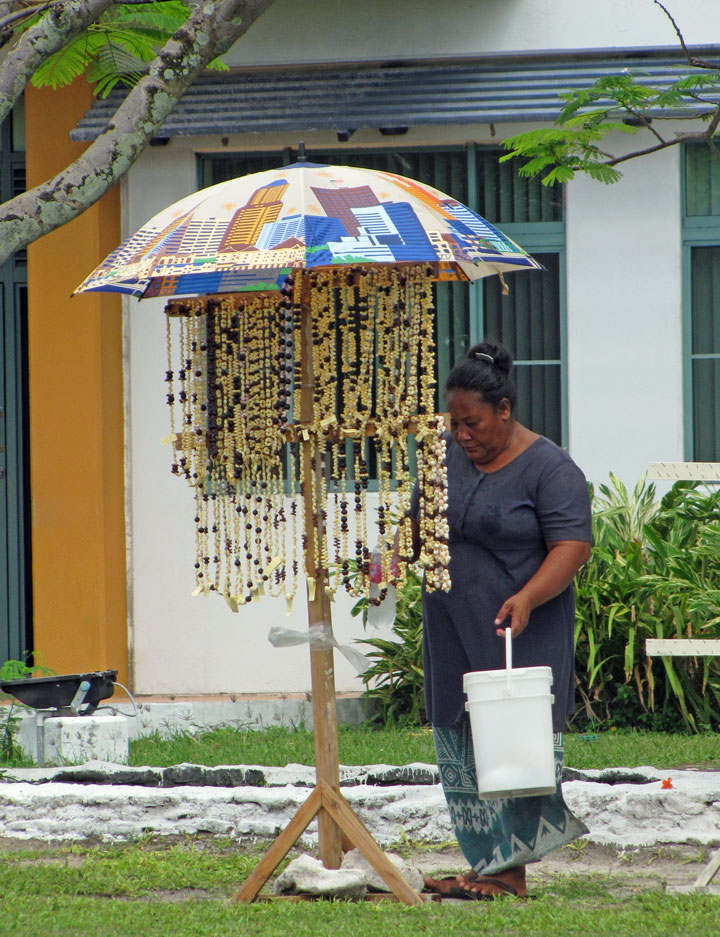 setting up to sell shell lays as gifts to coming or going air passengers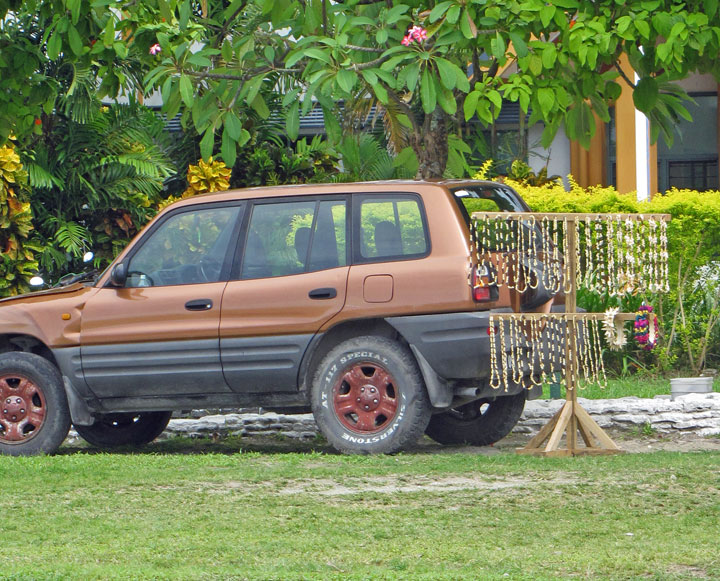 from the back of the truck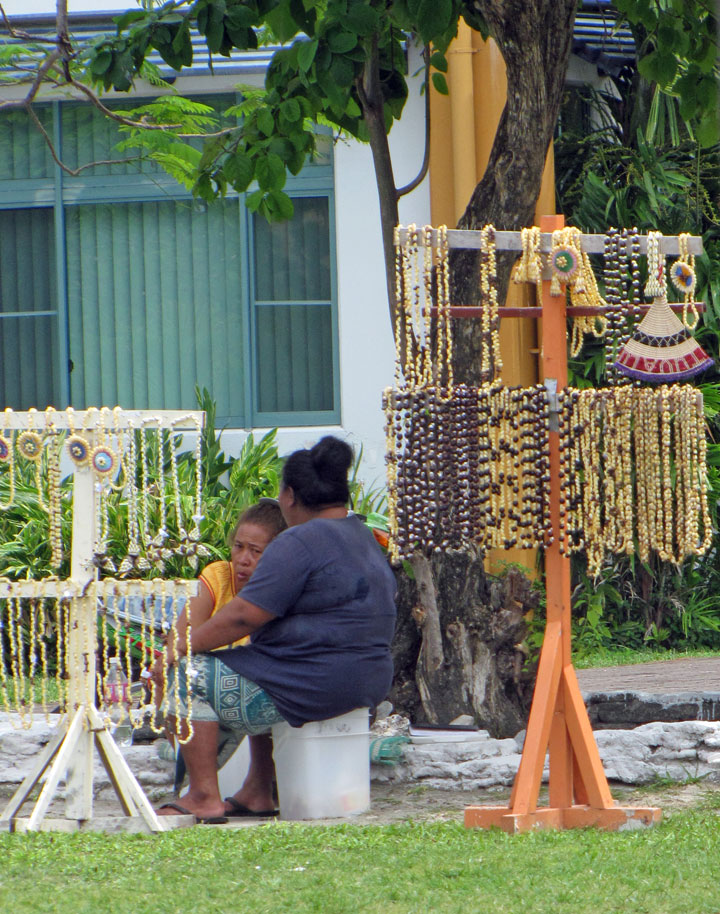 waiting for buyers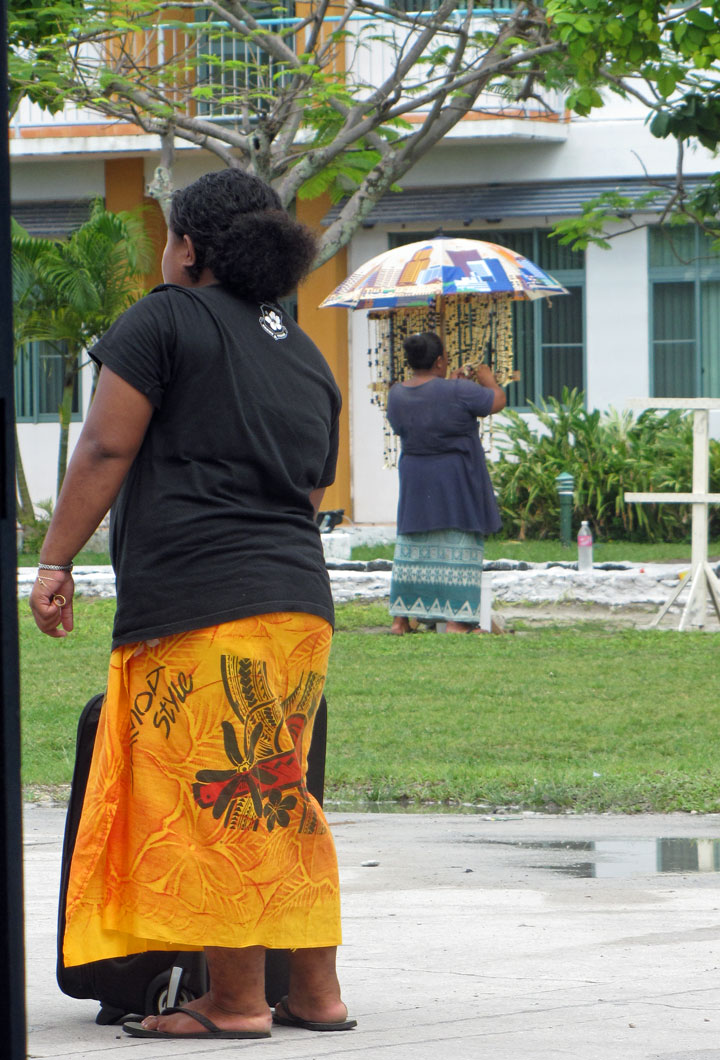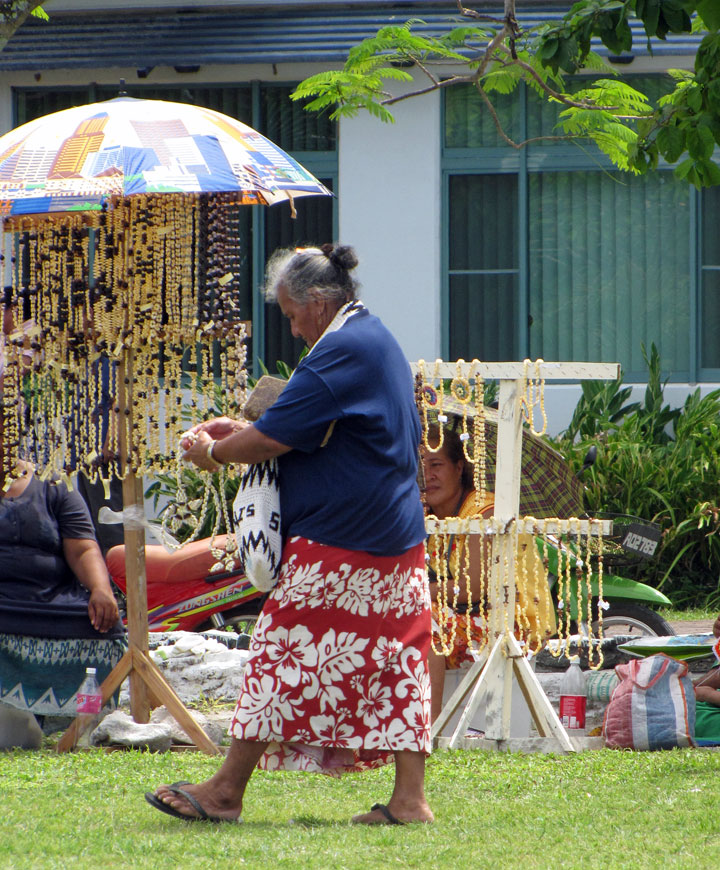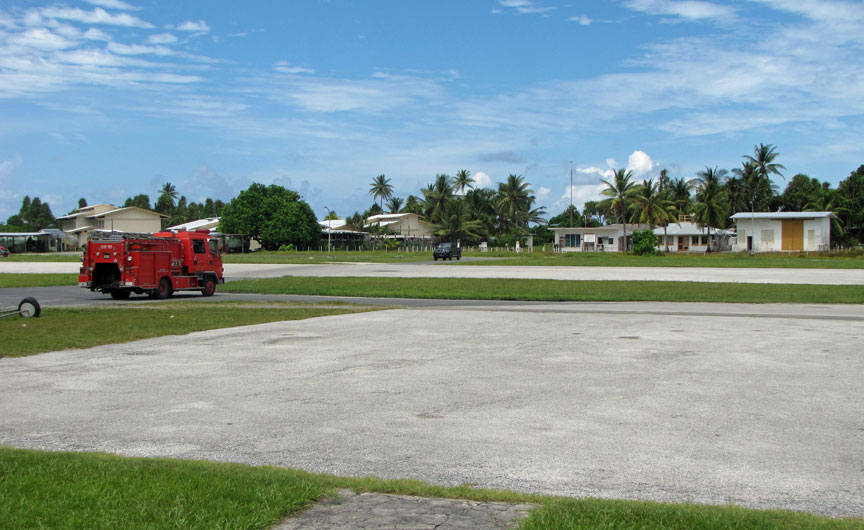 fire truck sounding the alert to clear the runway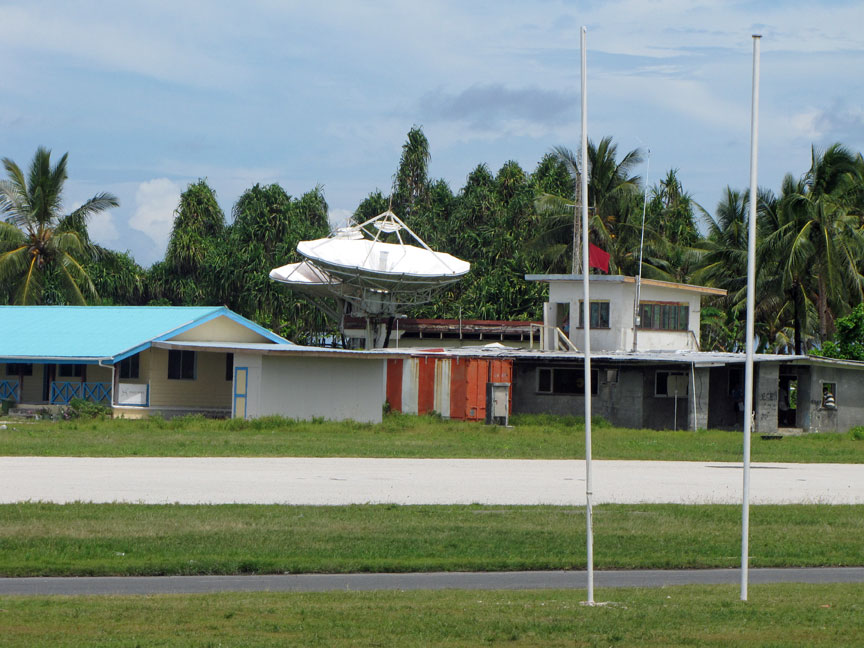 the control tower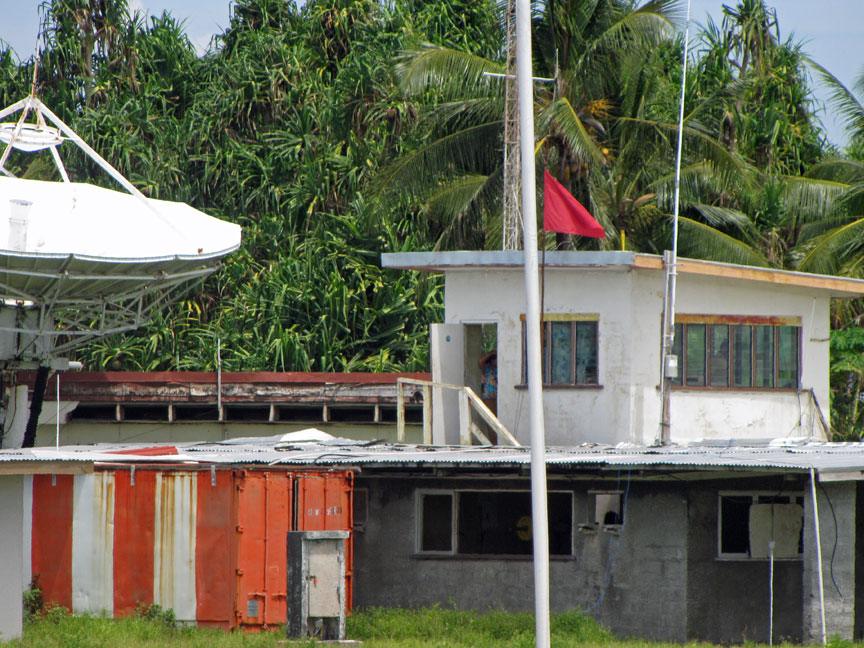 red flag means the plane is coming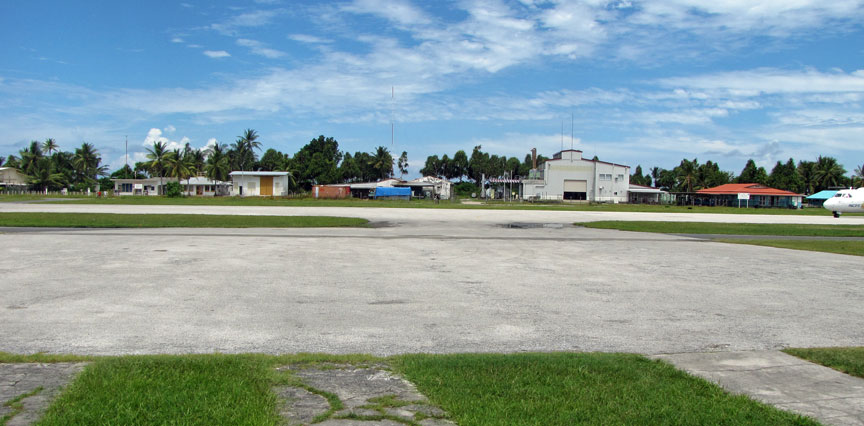 arrival of the twice weekly airplane from Fiji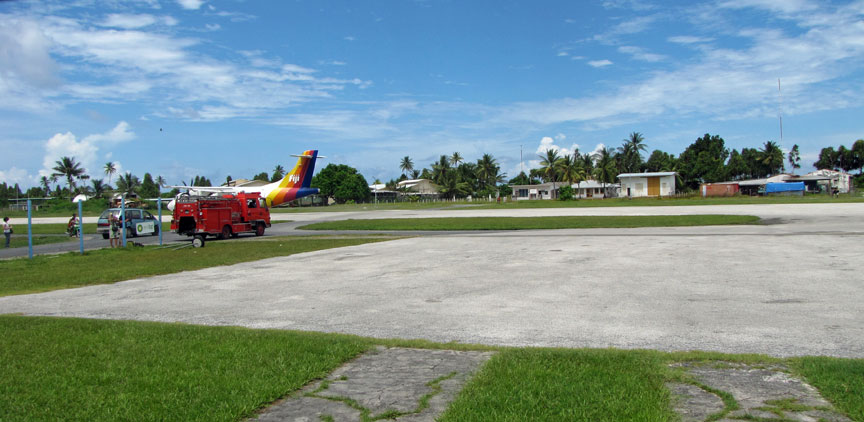 ---
---