New Town city hall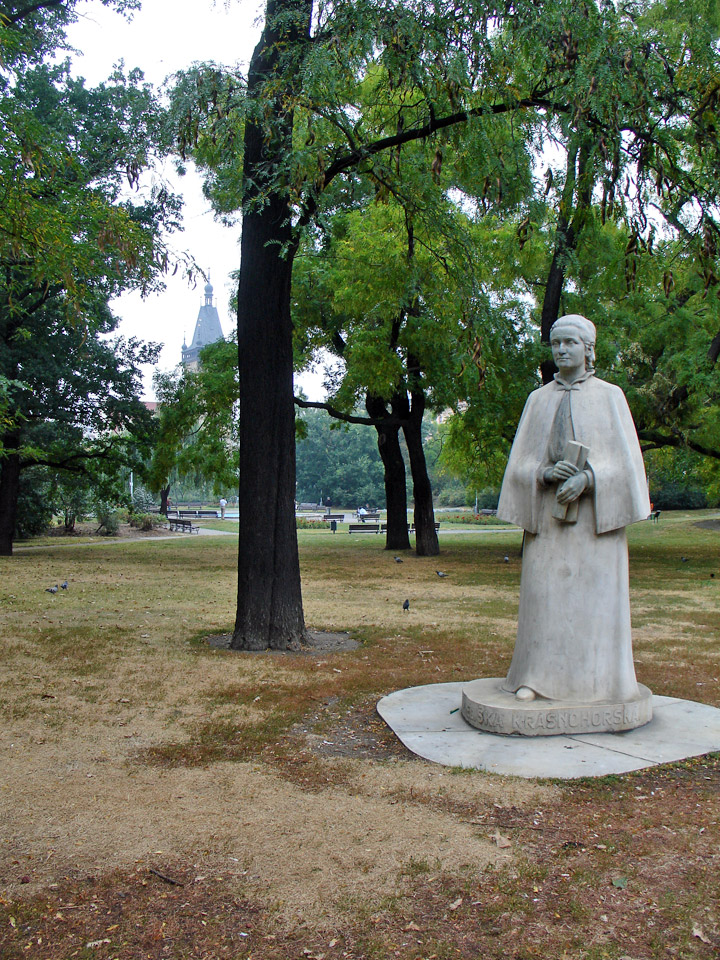 New Town Hall Park
In a dominant position at the northeast corner of the cattle market the New Town city hall (Novoměstská radnice) was built as symbol of the independent royal city after 1367, but not later than 1377 during the renewed separation from the Old Town.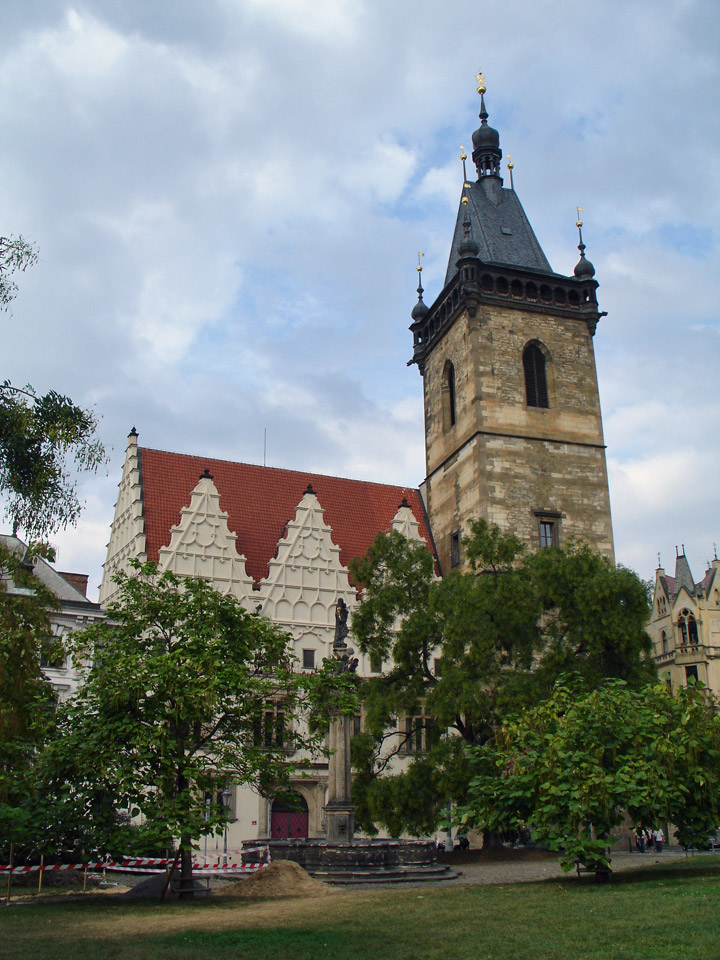 New Town Hall
The remaining sides of the cattle market were filled quite briskly after the plan of the square, whereby members of the aristocracy and the royal houses established themselves here. For example on the south side was the Gothic Palace of the Princes of Opava whose property extended far to the south.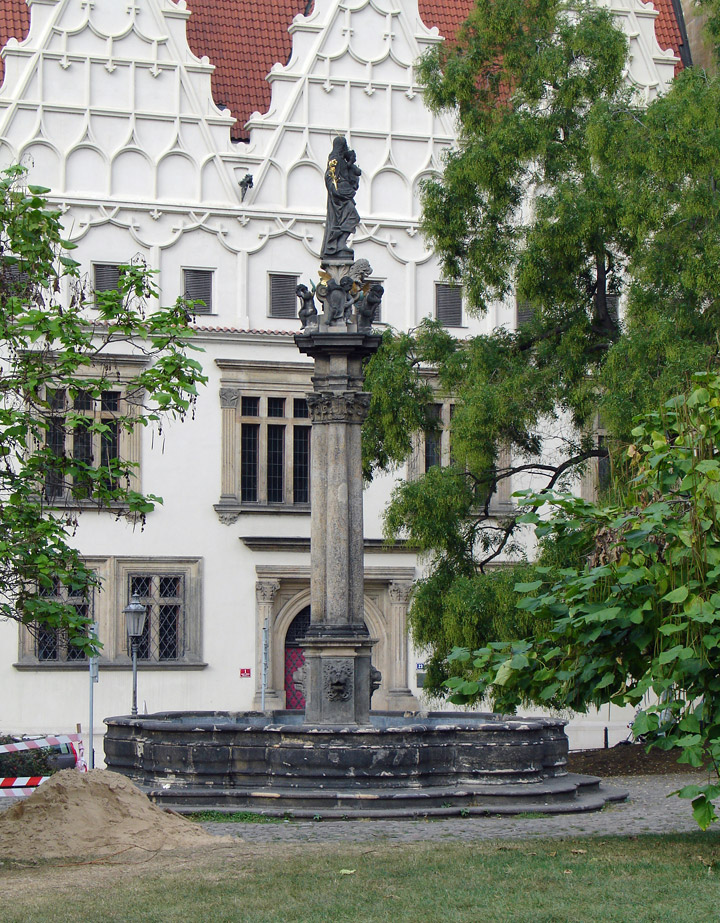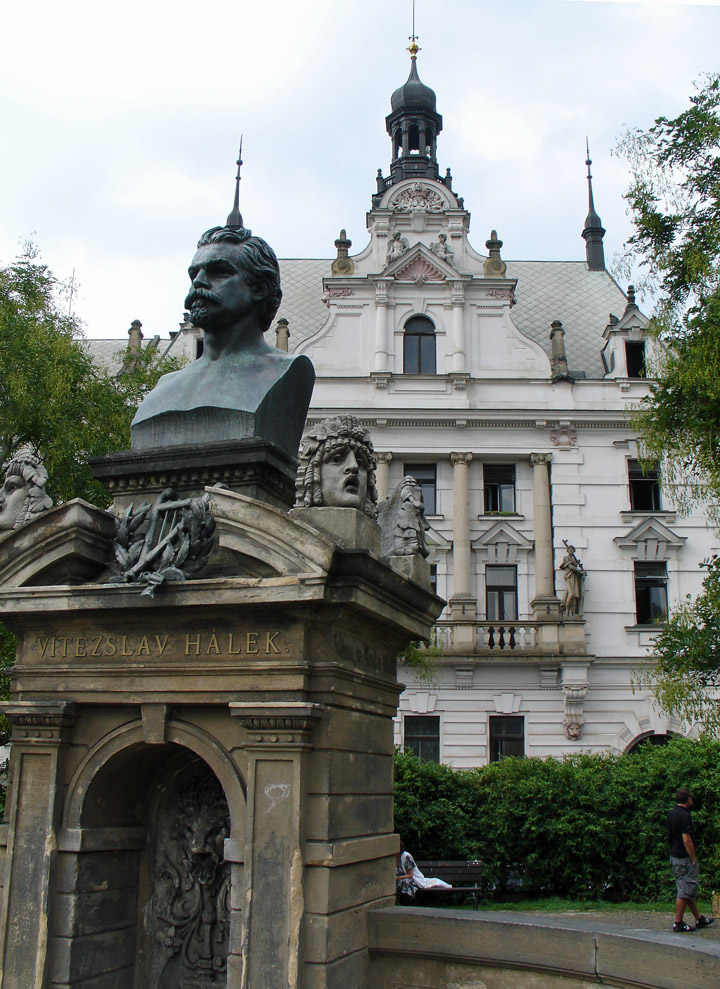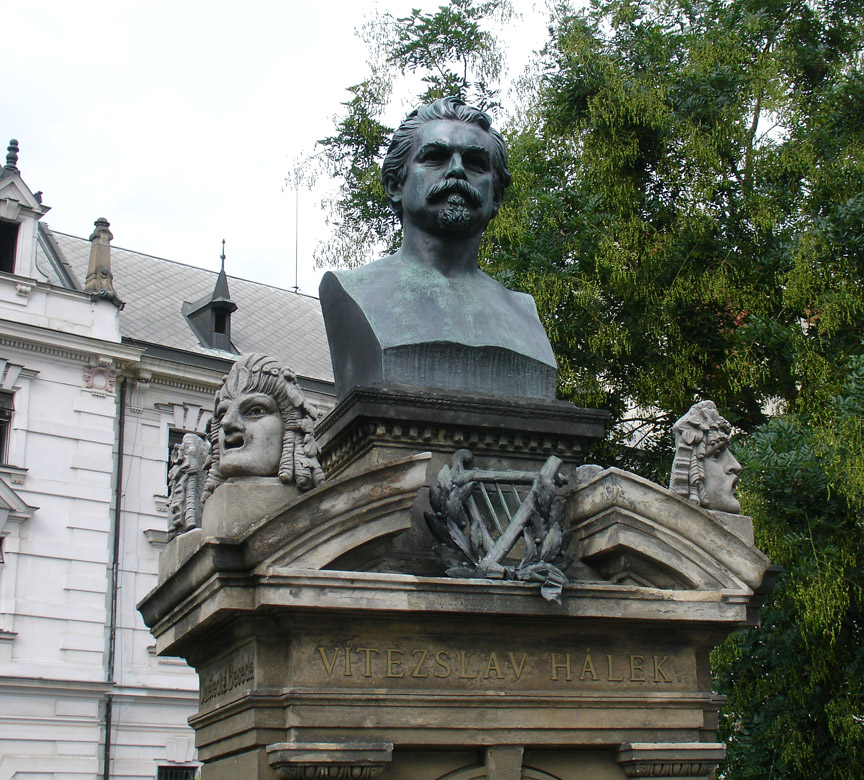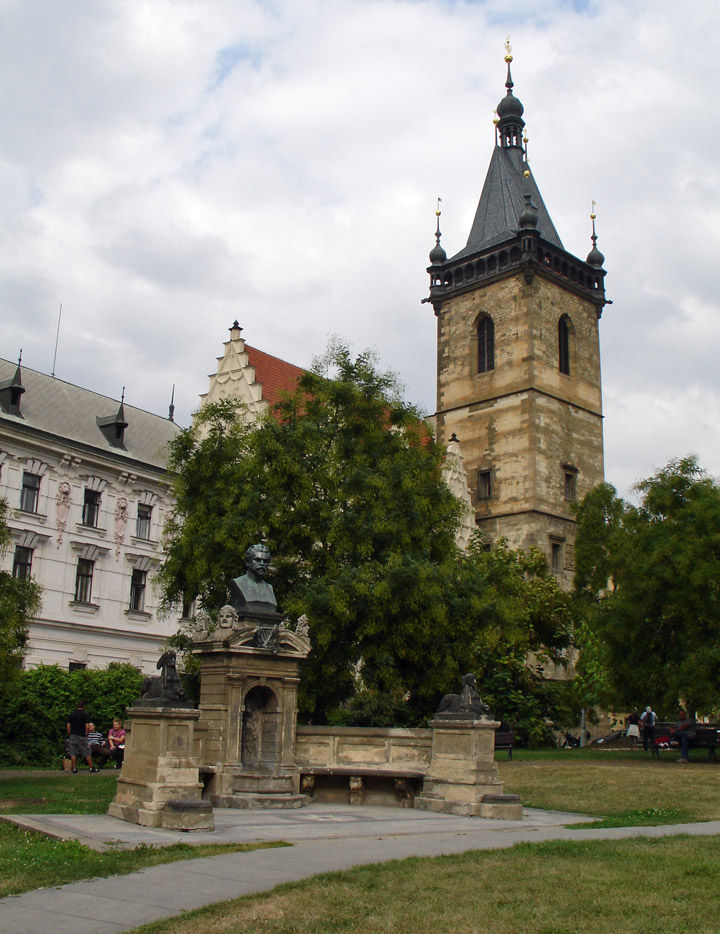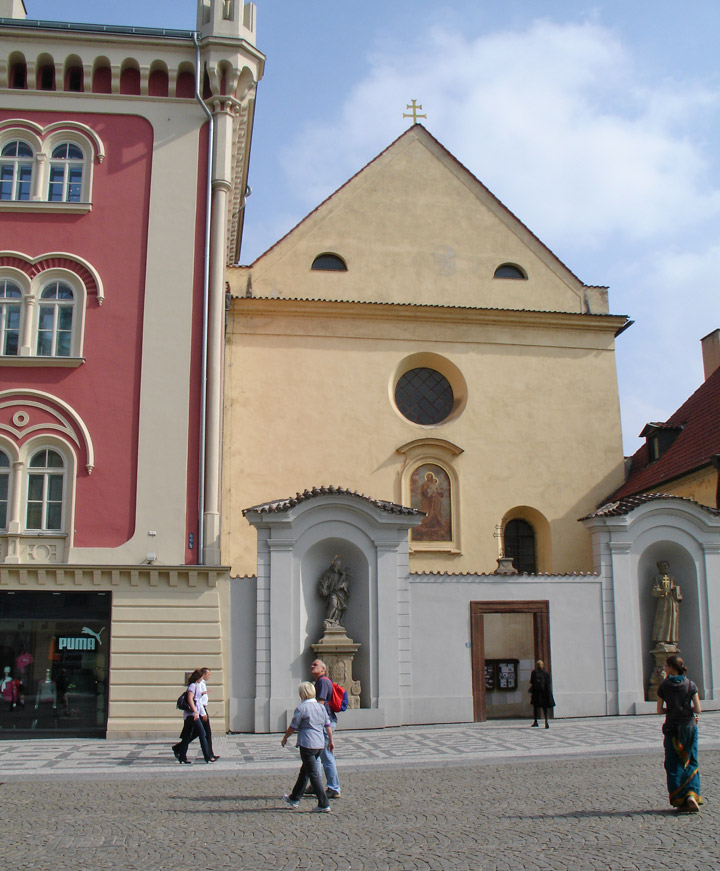 chapel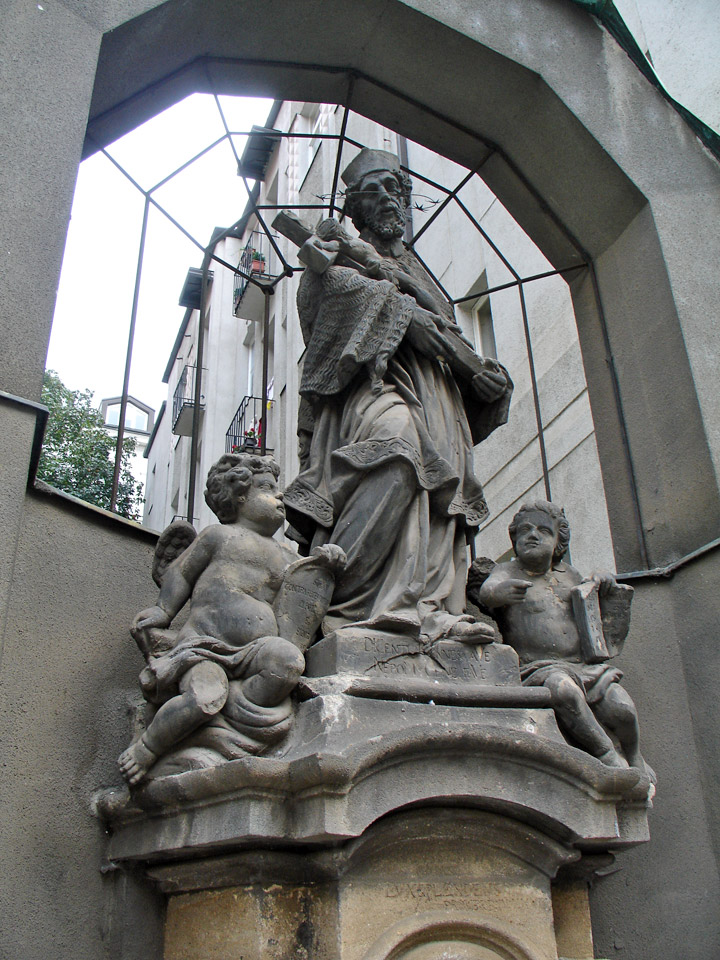 religious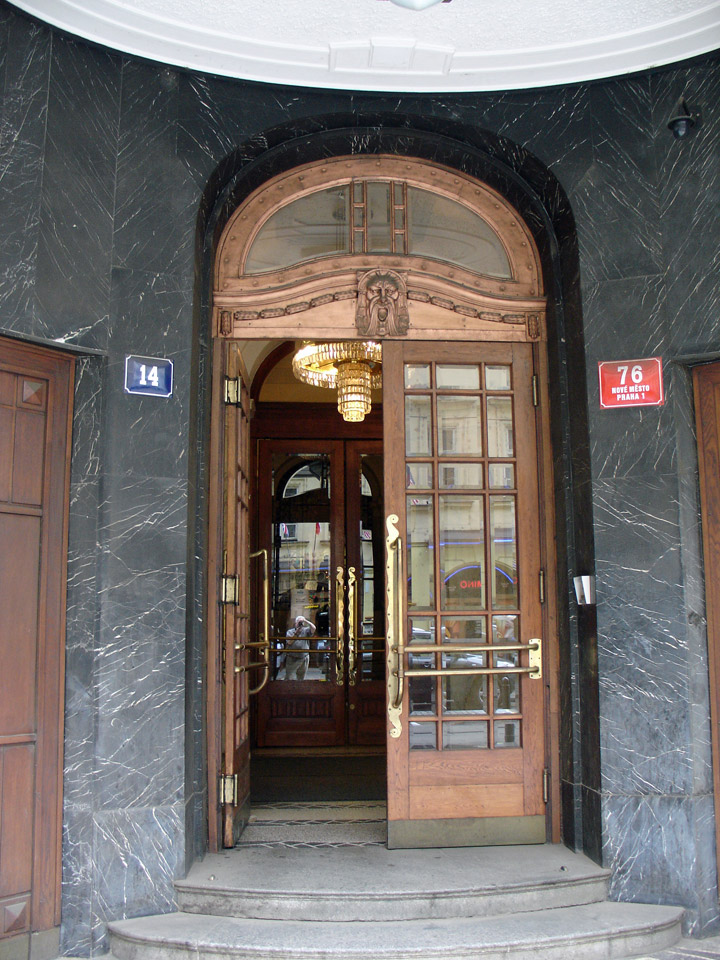 Art Nouveau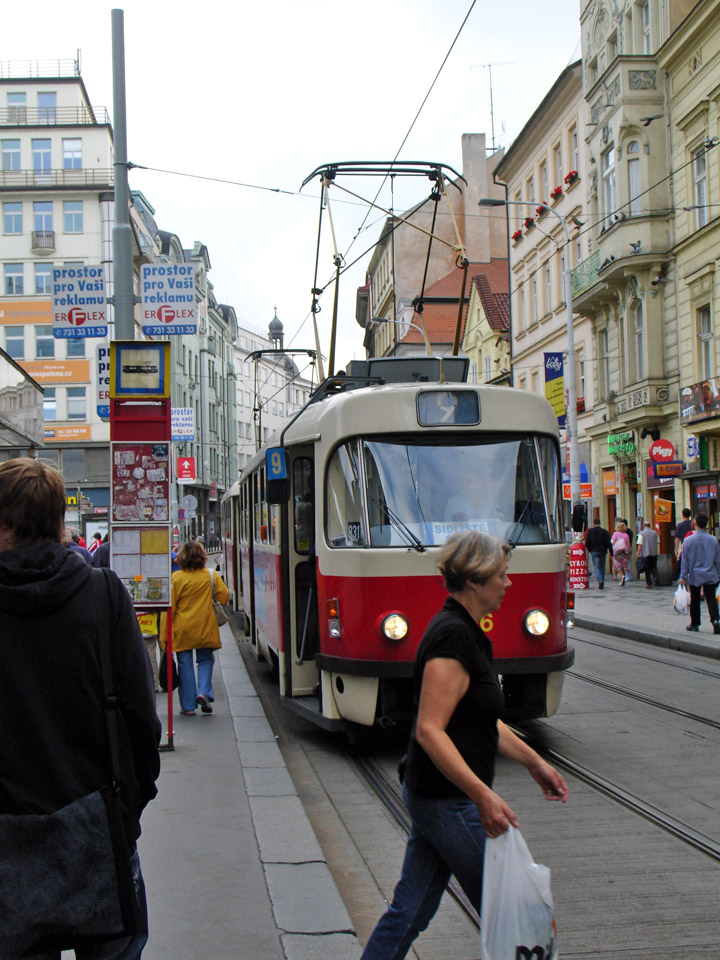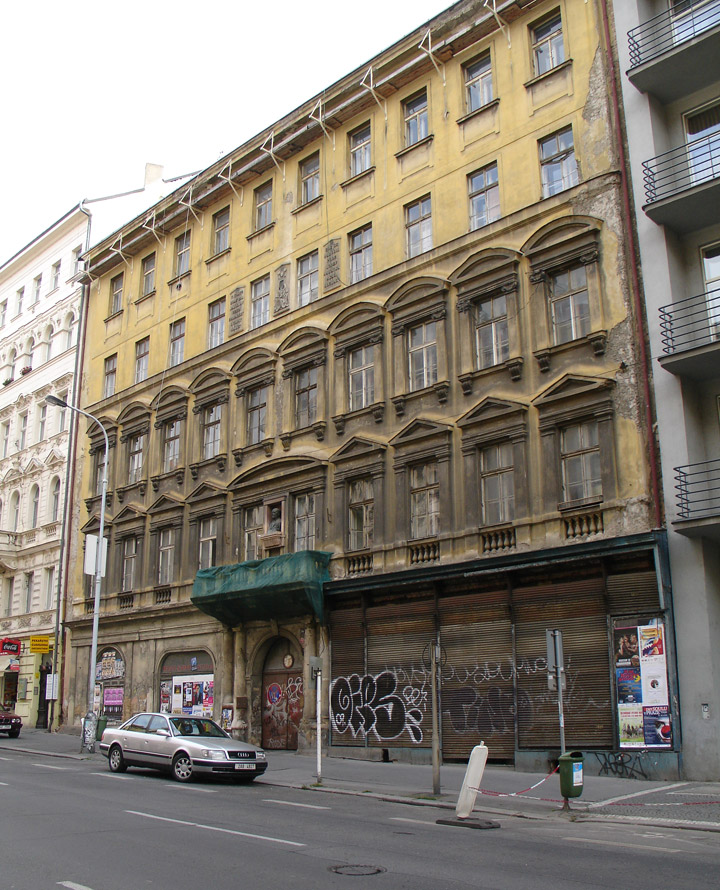 along Zitná street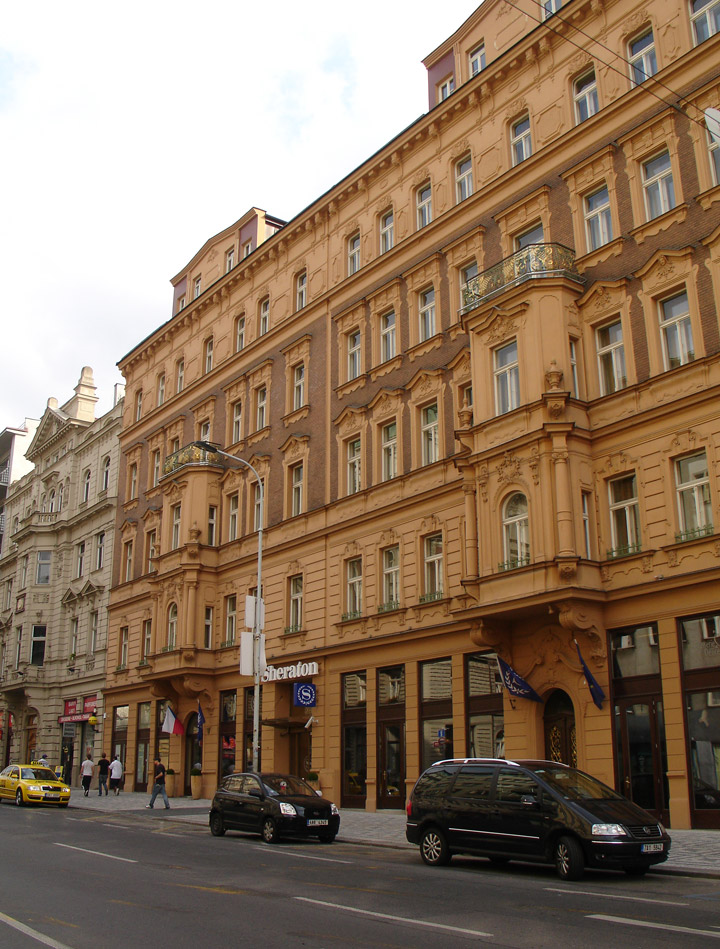 Sheraton Hotel
---
St Stephen's Church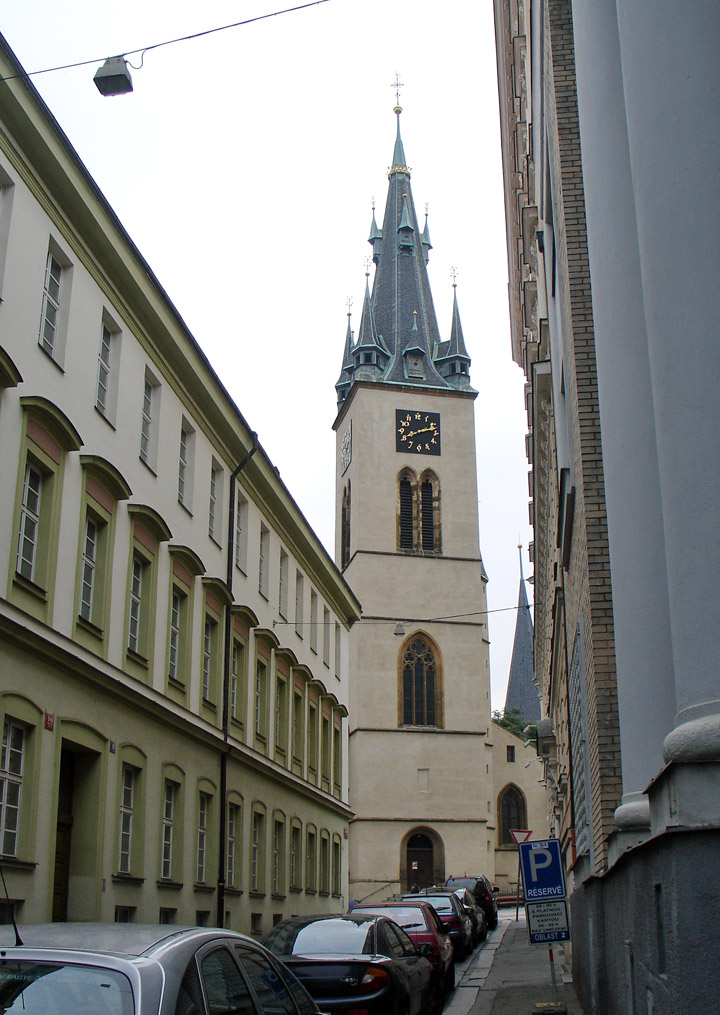 St Stephen's Church
The parish churches of the district to be newly settled in the upper New Town included St Stephen's Church (Kostel sv. Štěpána), built between 1351 and 1394. This stood next to an older church, a Romanesque rotunda from the 12th century, which had been the parish church of Rybníček. Its financial support was now transferred to the new church; the rotunda was dedicated to St Longinus (Rotunda sv. Longina).
Text from Wikipedia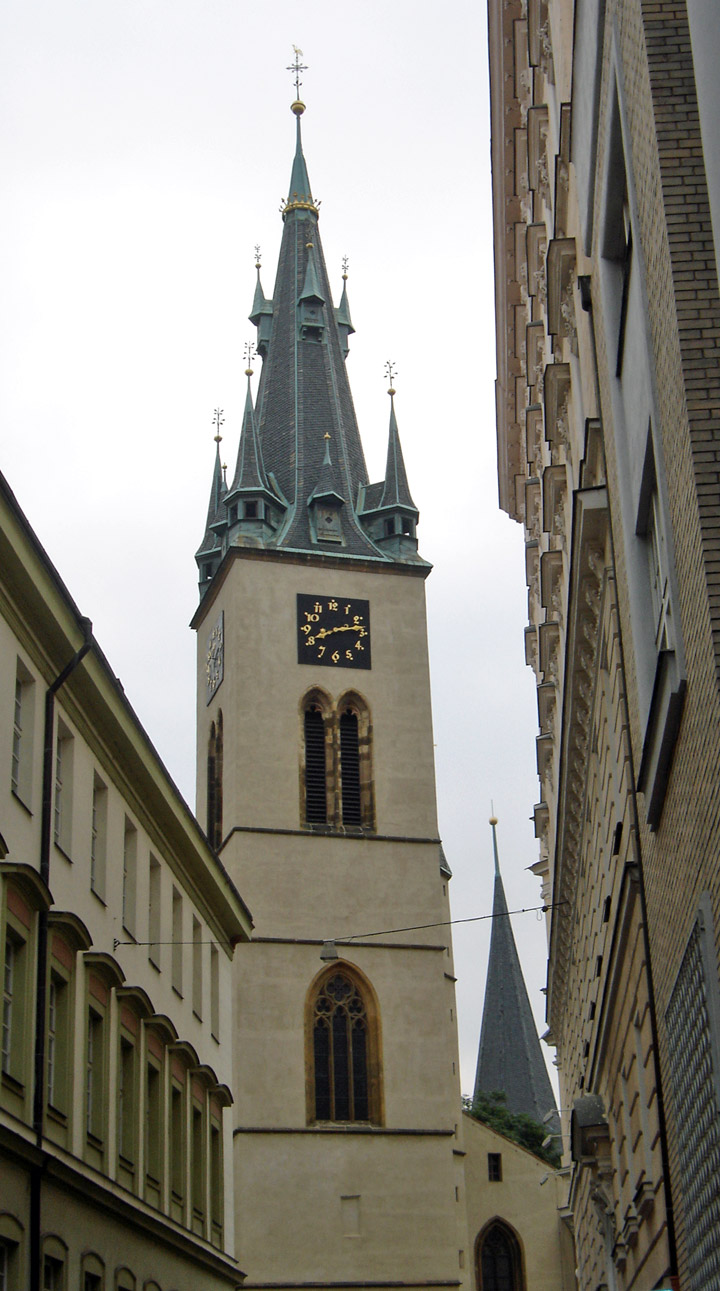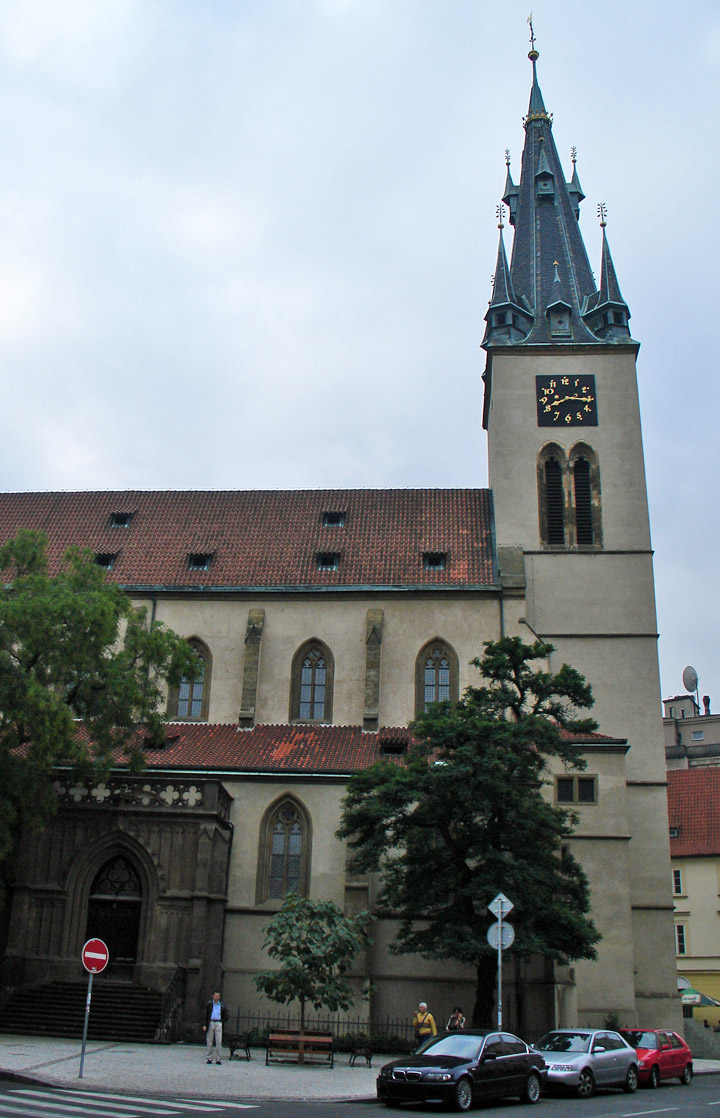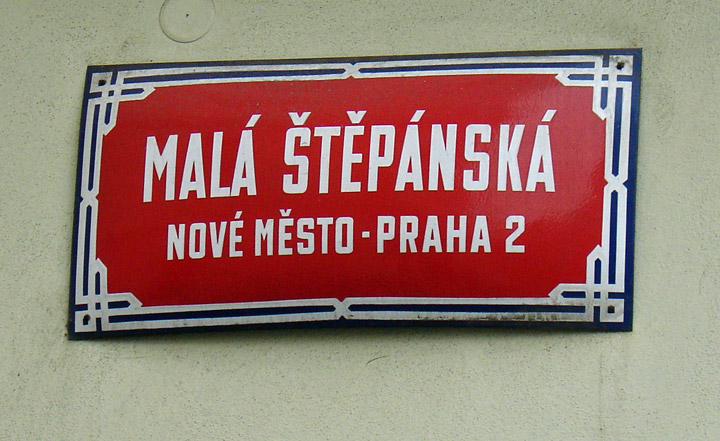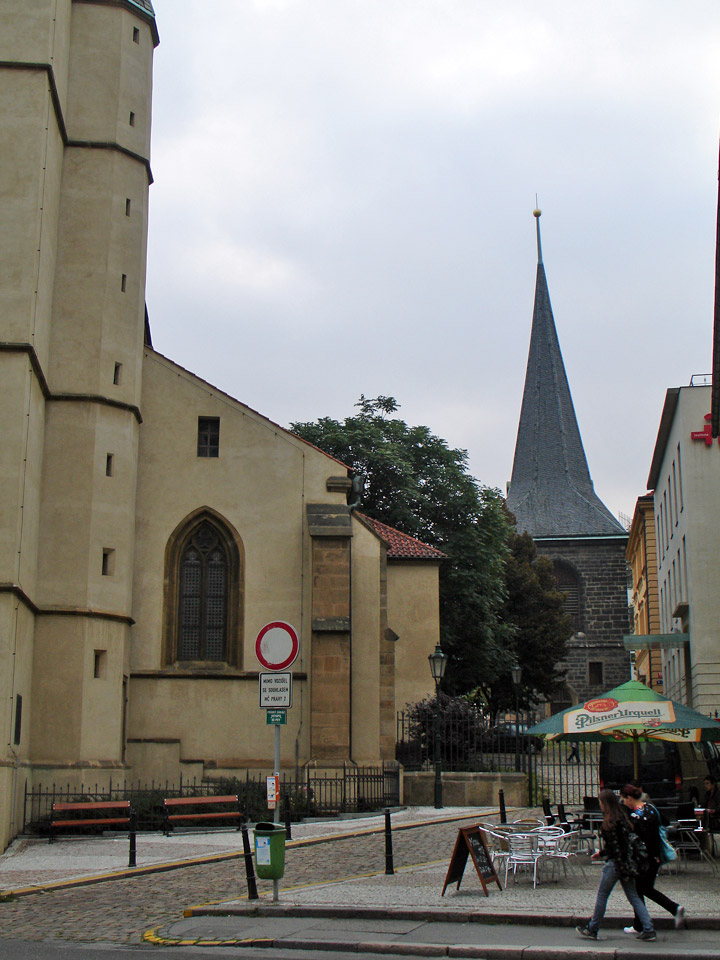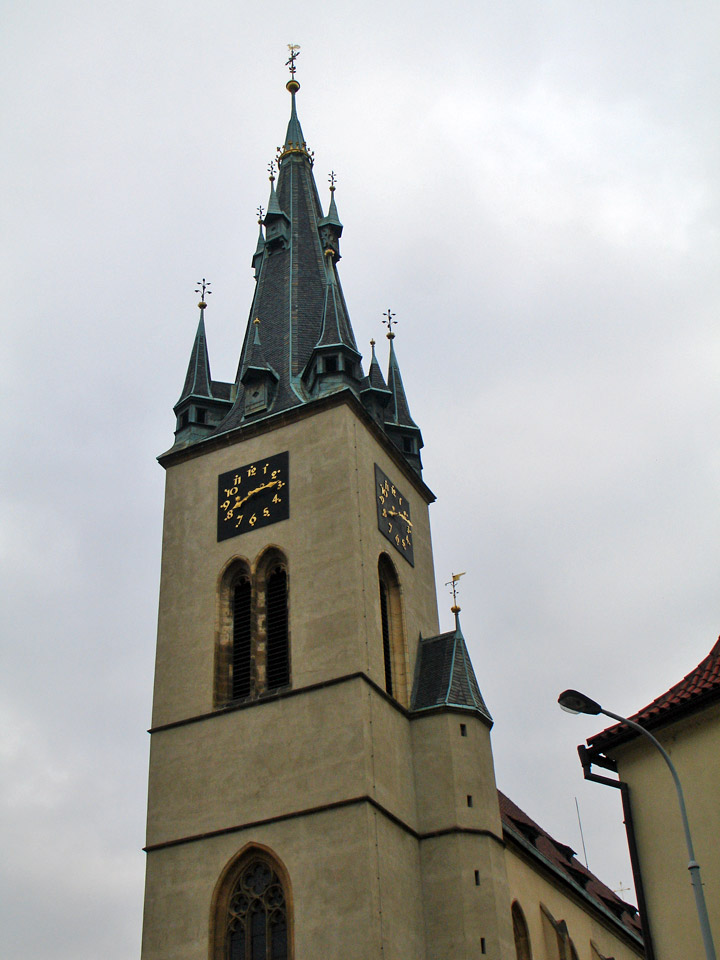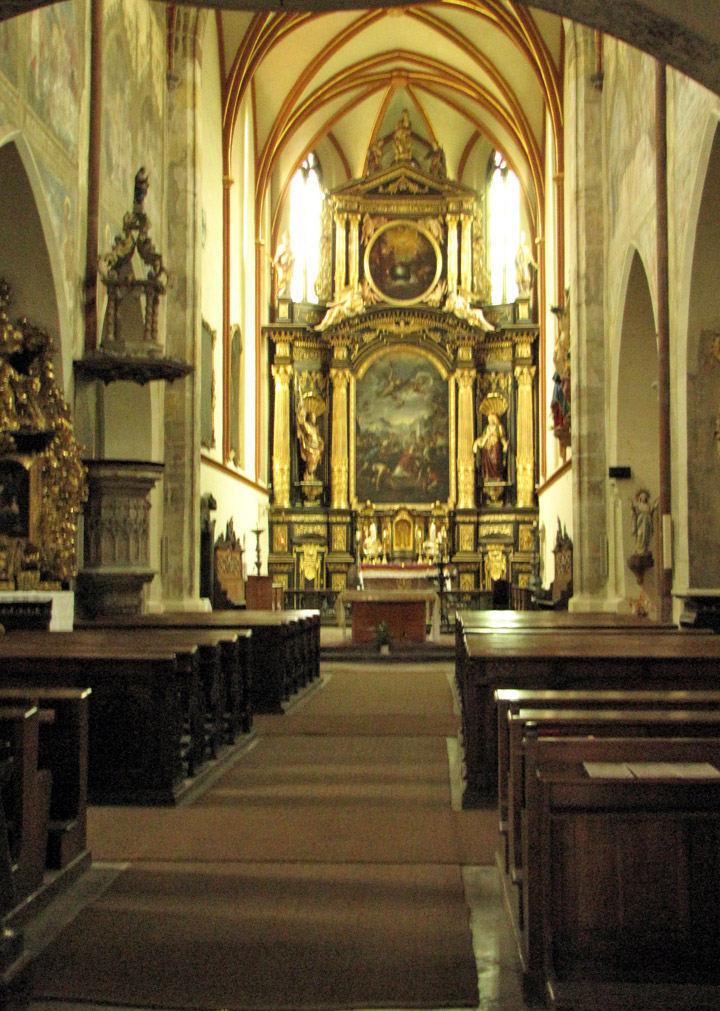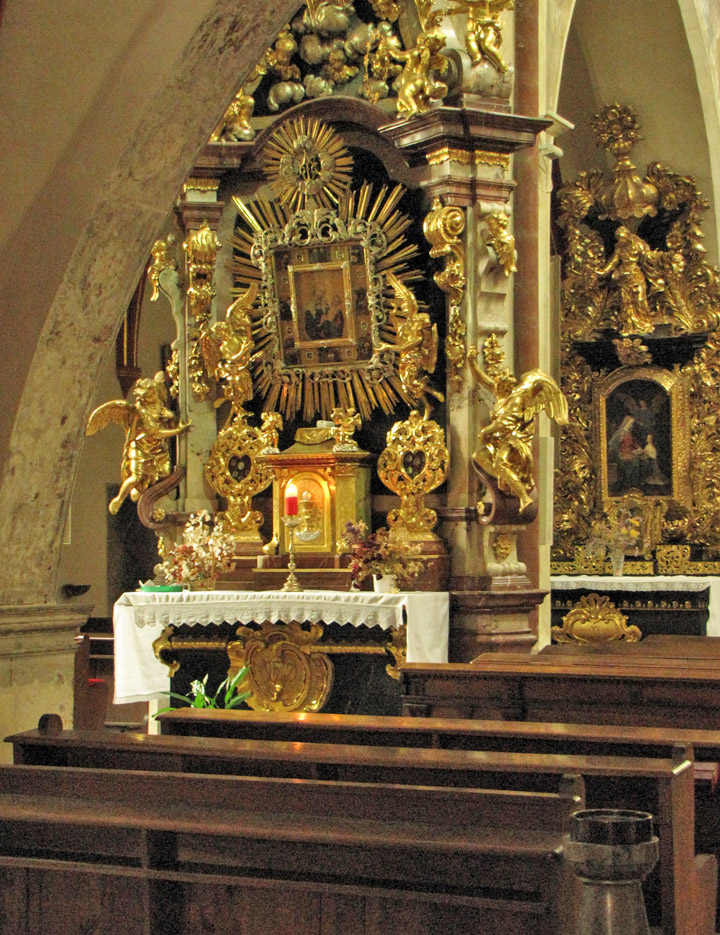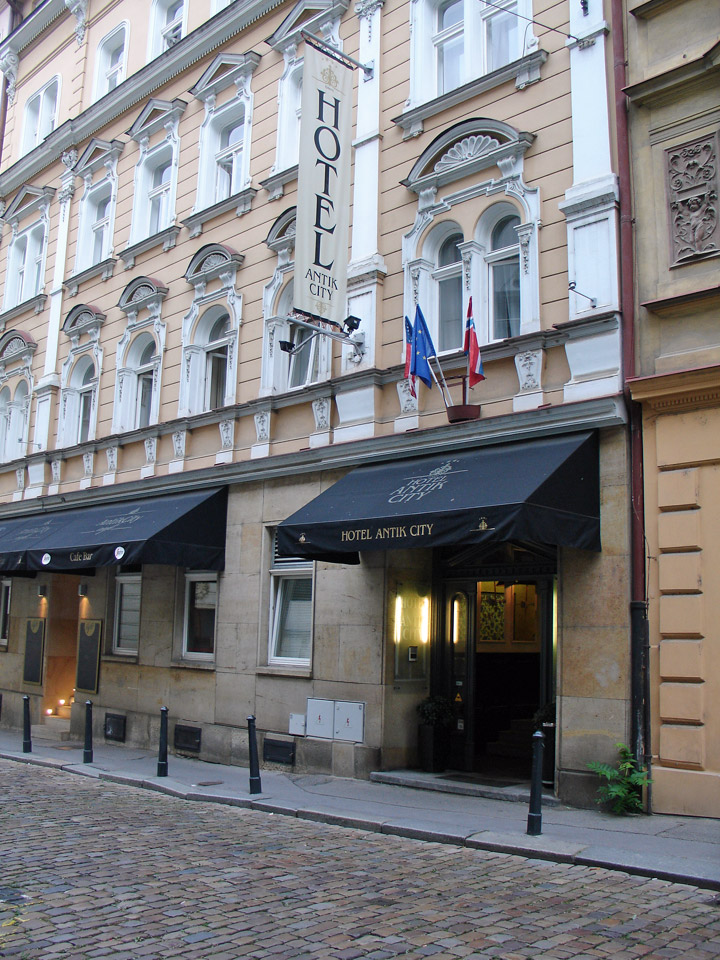 a nearby hotel
---

---