Around
Pearl Harbor, Hawaii
On December 7, 1941 the Japanese attacked various targets in and around Pearl Harbor.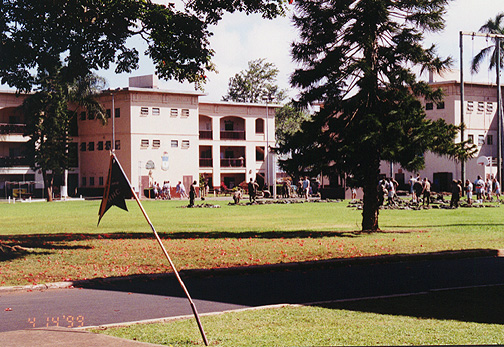 Schofield Barracks
(still an active Army post)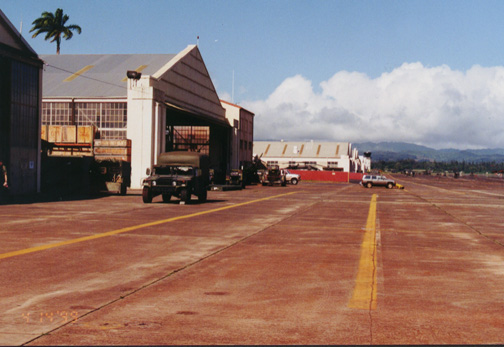 Wheeler Army Airfield
(many fighter planes destroyed on the field along this hanger line)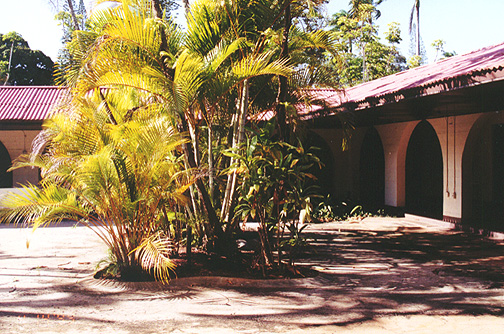 Old Officer's Club at Wheeler Airfield
(pilots were drinking coffee here at time of attack)
Water tower at Hickam airfield
(The field with its bomber planes largely destroyed during the attack. The Japanese thought his water tower to be a church.)
Memorial over the sunken USS Arizona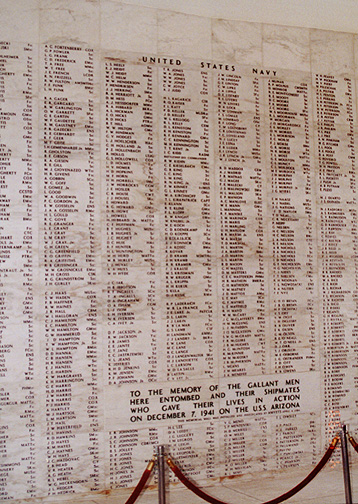 Wall of Names of those killed in the attack.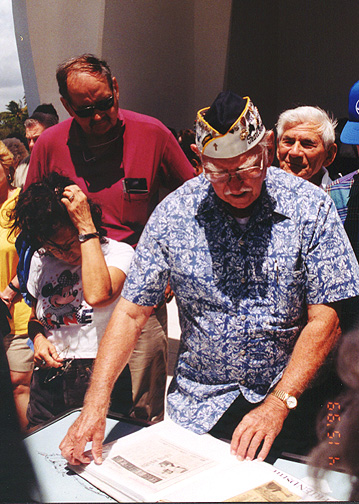 Dick Fiske, USMC, USS West Virginia
(A survivor, sharing his memory book with visitors to the memorial)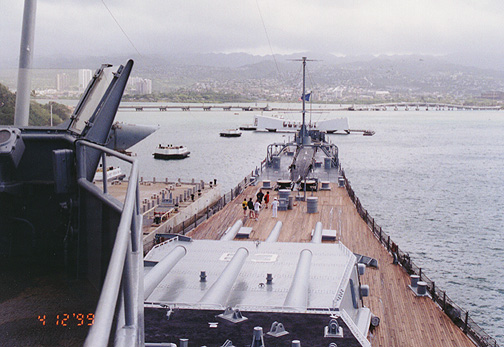 The USS Missouri has been docked next to the memorial
to commemorate the end of the war which started at Pearl Harbor.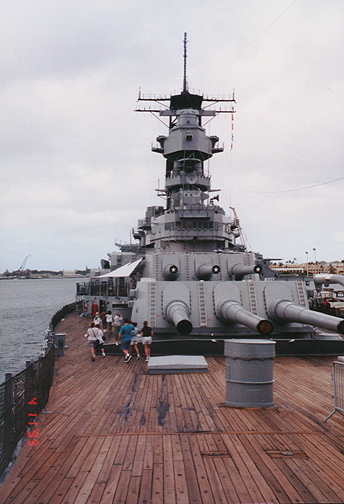 main guns of the battleshipip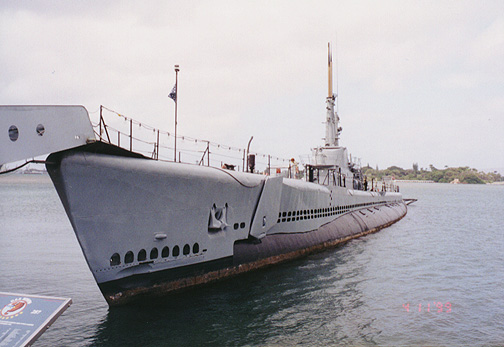 located nearby is the USS Bowfin
(a survivor of successful missions in the Sea of Japan)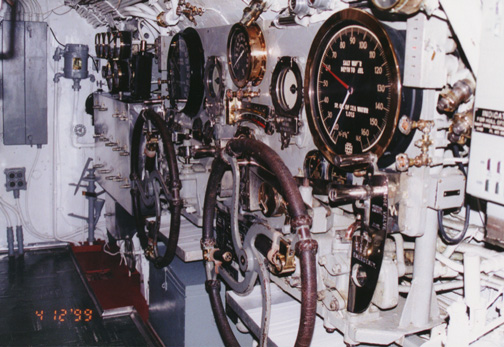 navigation control room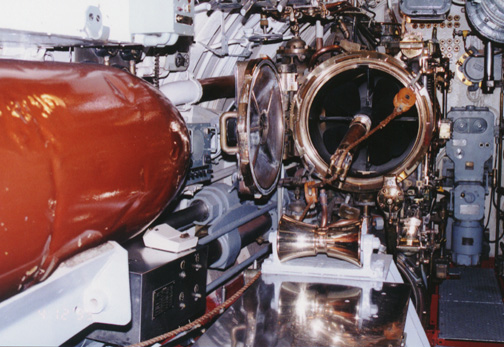 aft torpedo room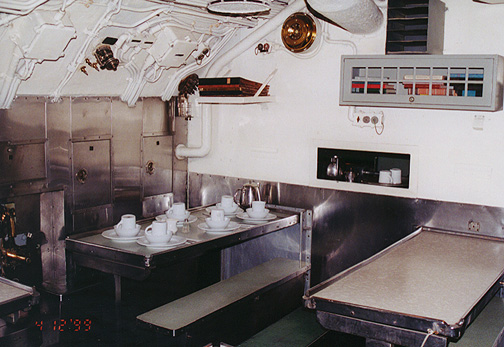 Return to Hawaiian Islands page