Filadelfia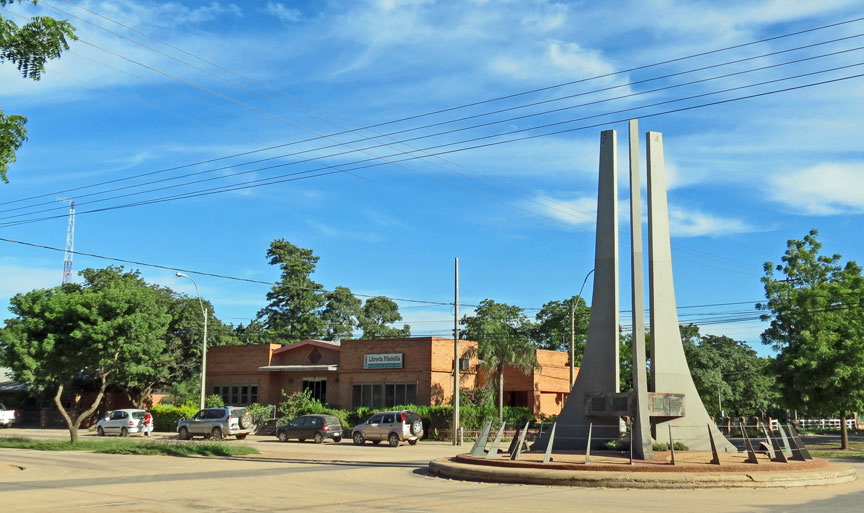 Filadelphia
Filadelfia is the capital of Boquerón Department in the Gran Chaco of western Paraguay. It is the centre of the Fernheim Colony. It is about a 5 hour drive from the capital of Asunción.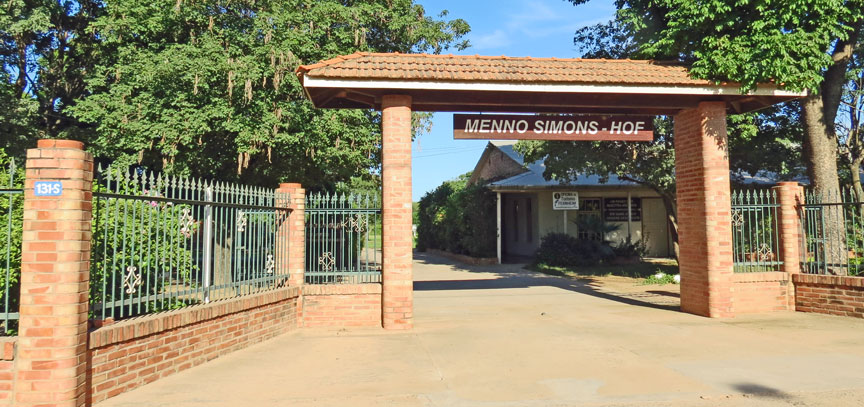 the museum telling the story of the
German Mennonite immigrants
Filadelfia was founded in 1930 by Russian Mennonites who fled from the Soviet Union. Filadelfia lay near the front of the Chaco War, but was little affected. It became divided in the Second World War, with some of the originally German colonists supporting the Nazis and later being expelled.
Photos of the Mennonite Experience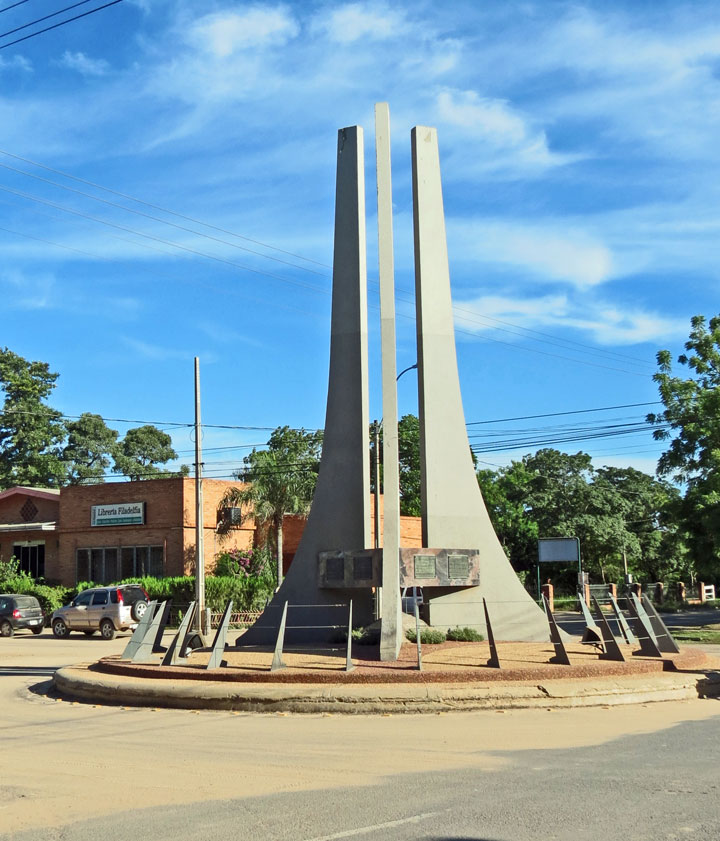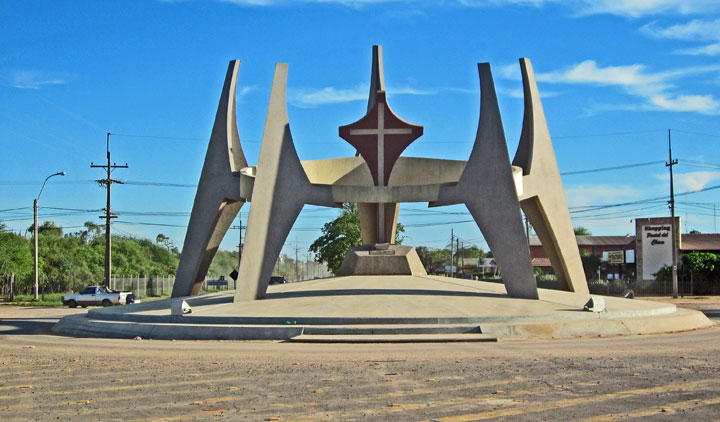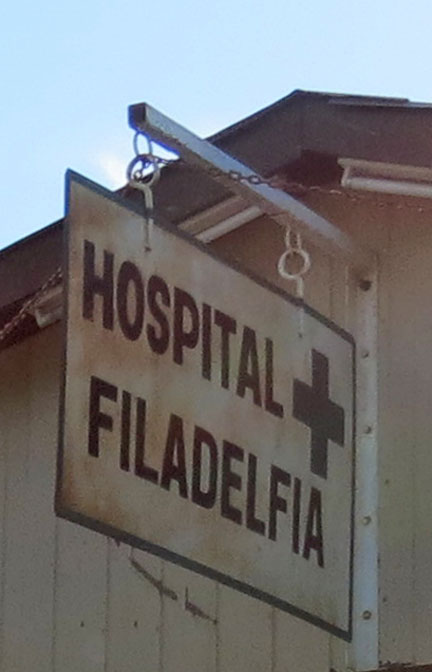 Today the town is home to a museum, a library, a radio station and a hospital. The colony's villages lie around Filadelfia, as do several native reserves, home to much of the area's native population, from the Chulupí, Lengua, Toba-Pilaga, Sanapaná and Ayoreo groups. A modern supermarket is located in the centre of the town, which is the last place to get groceries before heading farther out into the Chaco. Most of the town's potable water supply is drawn from underground cisterns, being replenished by intermittent rainfall; the underground water is too salty to drink.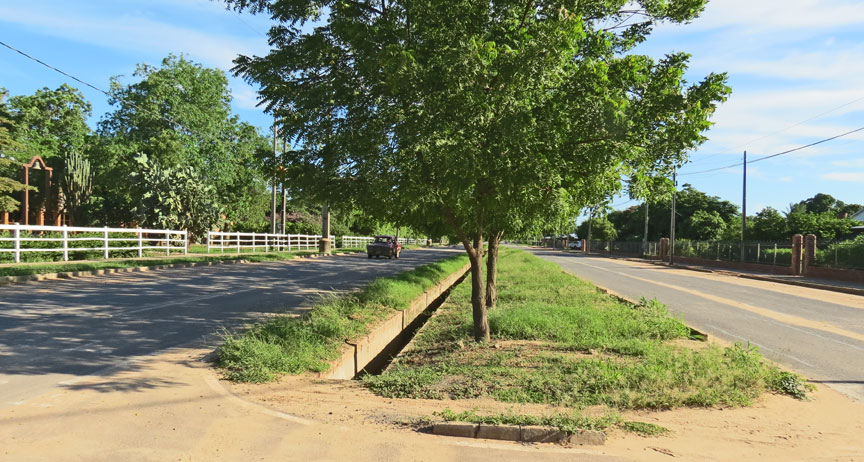 wide streets in Fernheim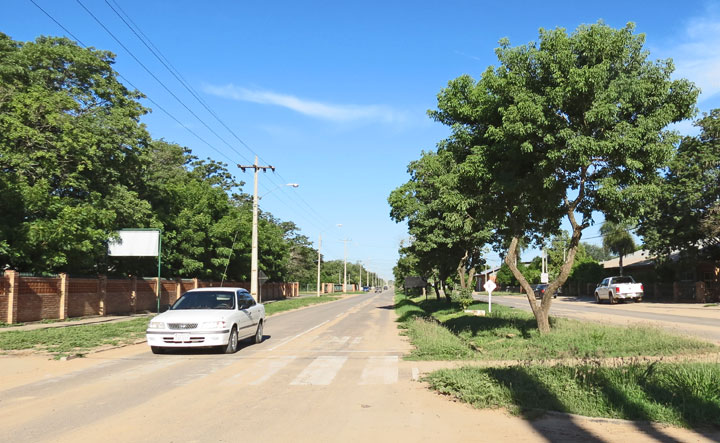 paved
The newly asphalted highway from Asunción continues past Filadelfia for another 70 km (40 mi) and runs out at the military checkpoint Mariscal Estigarribia. From this point onwards, the road to the border town fort General Eugenio A. Garay with Bolivia is almost impassable.
Text from Wikipedia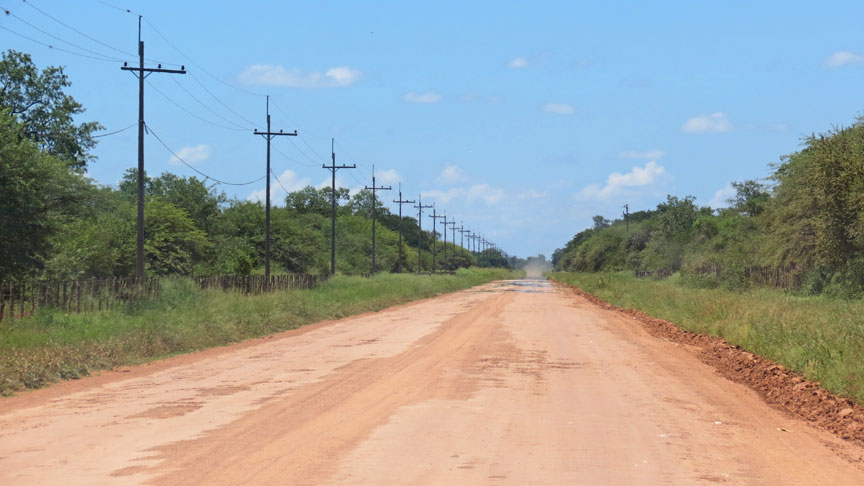 but only paved in town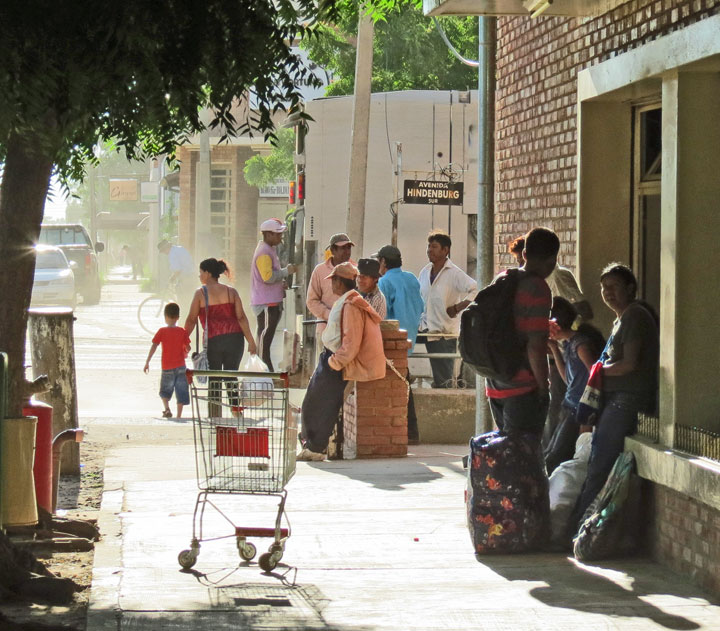 at the corner of Hindenburg Avenue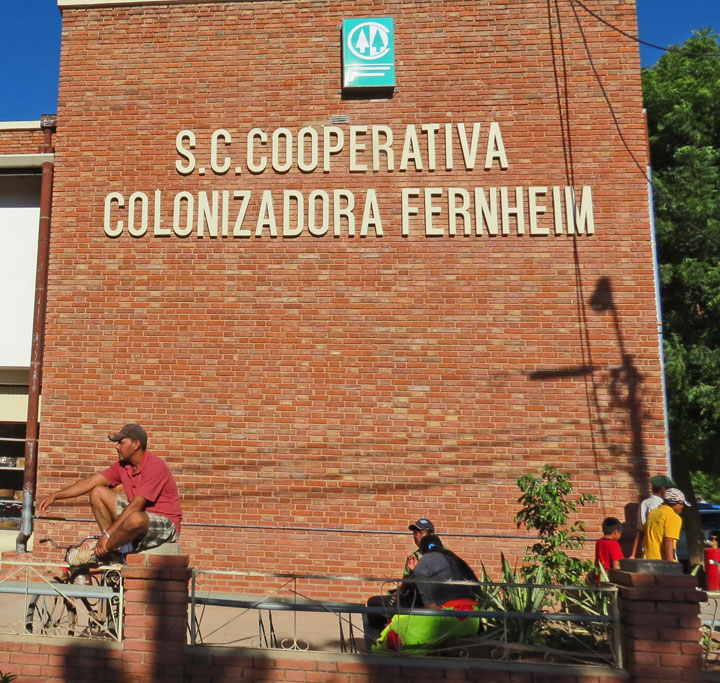 Coop store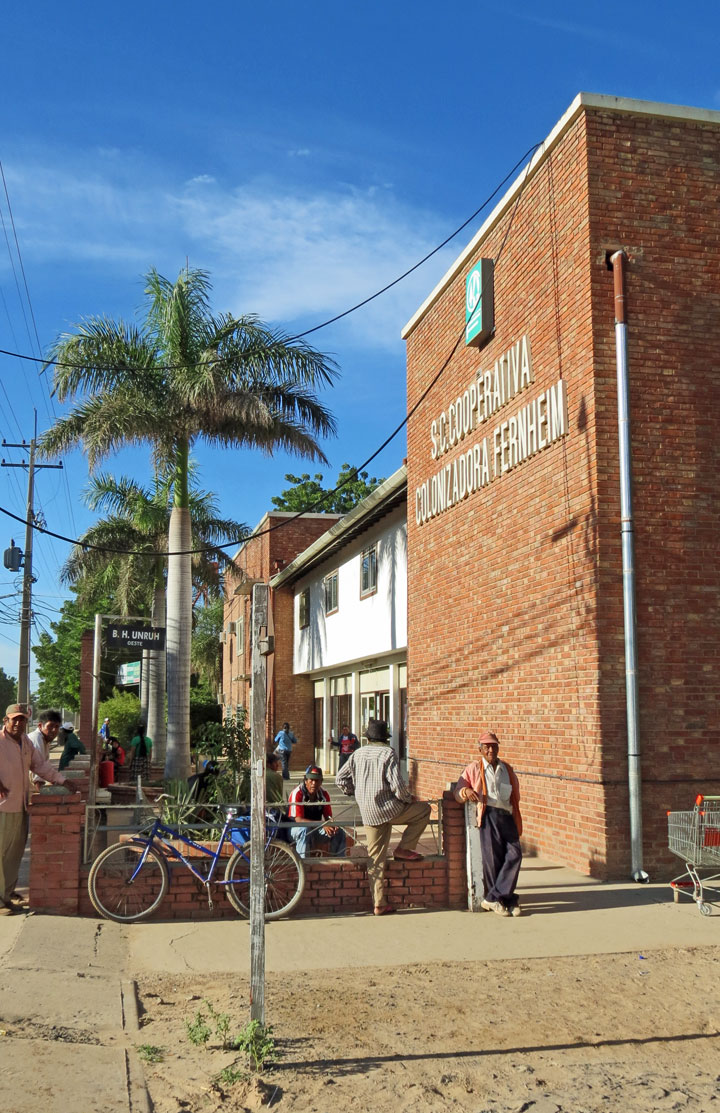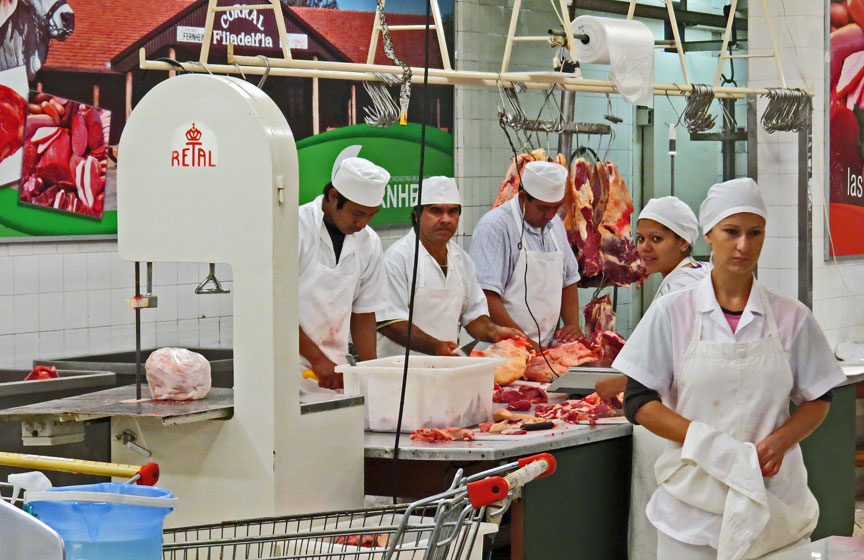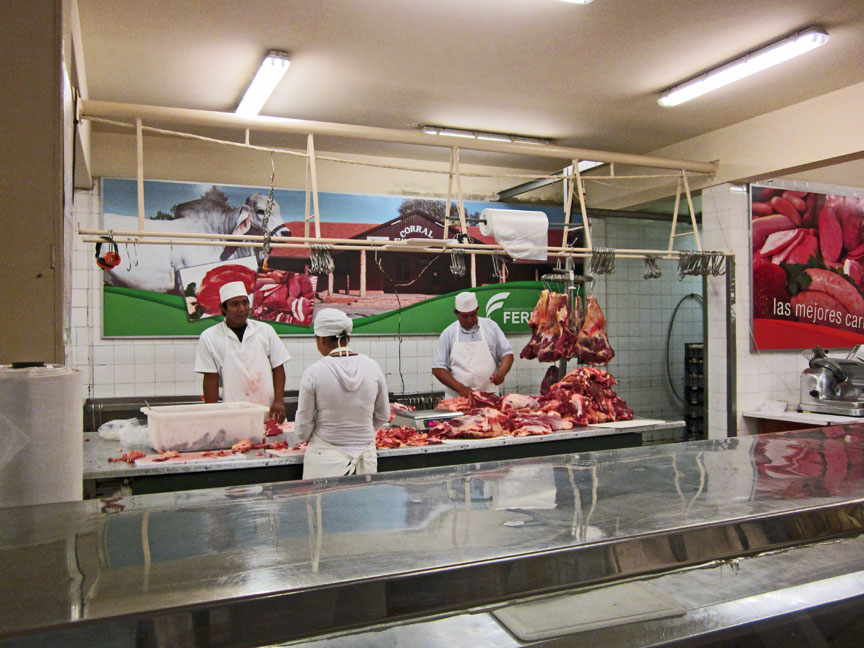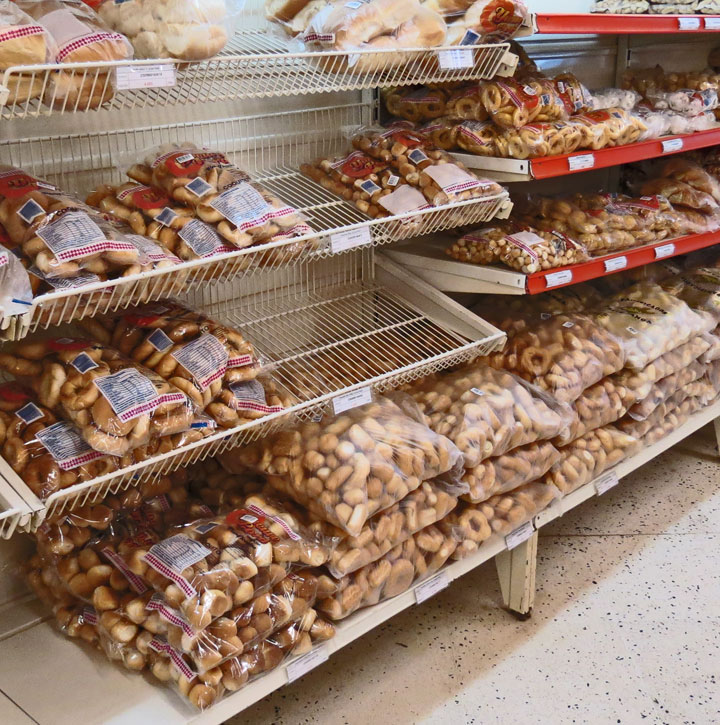 pretzels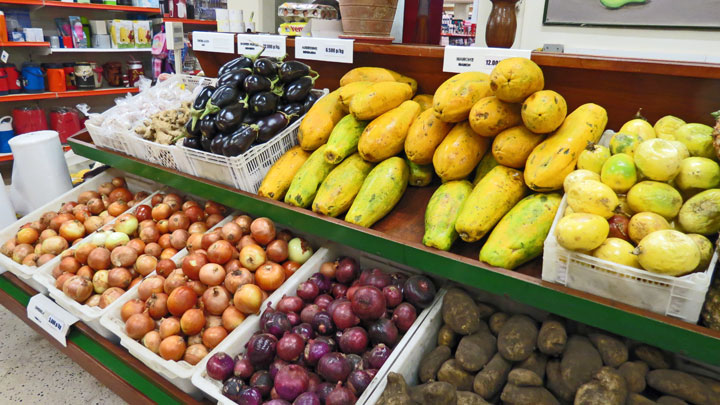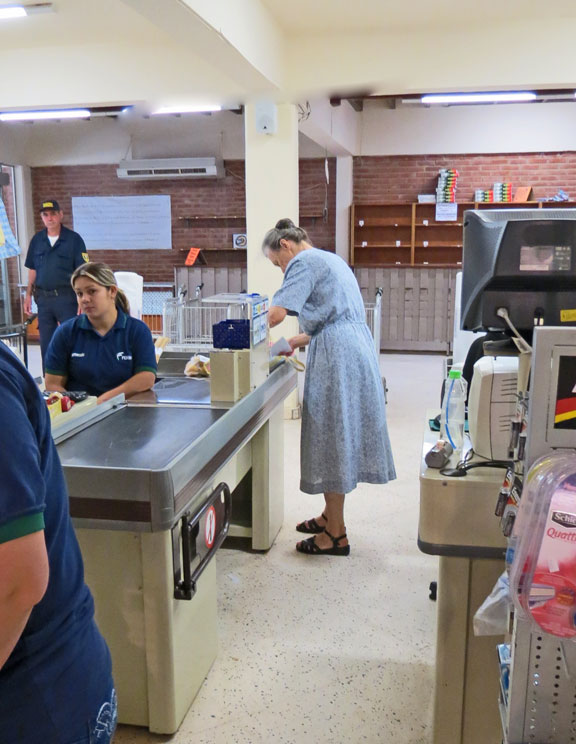 Mennonite woman at the checkout counter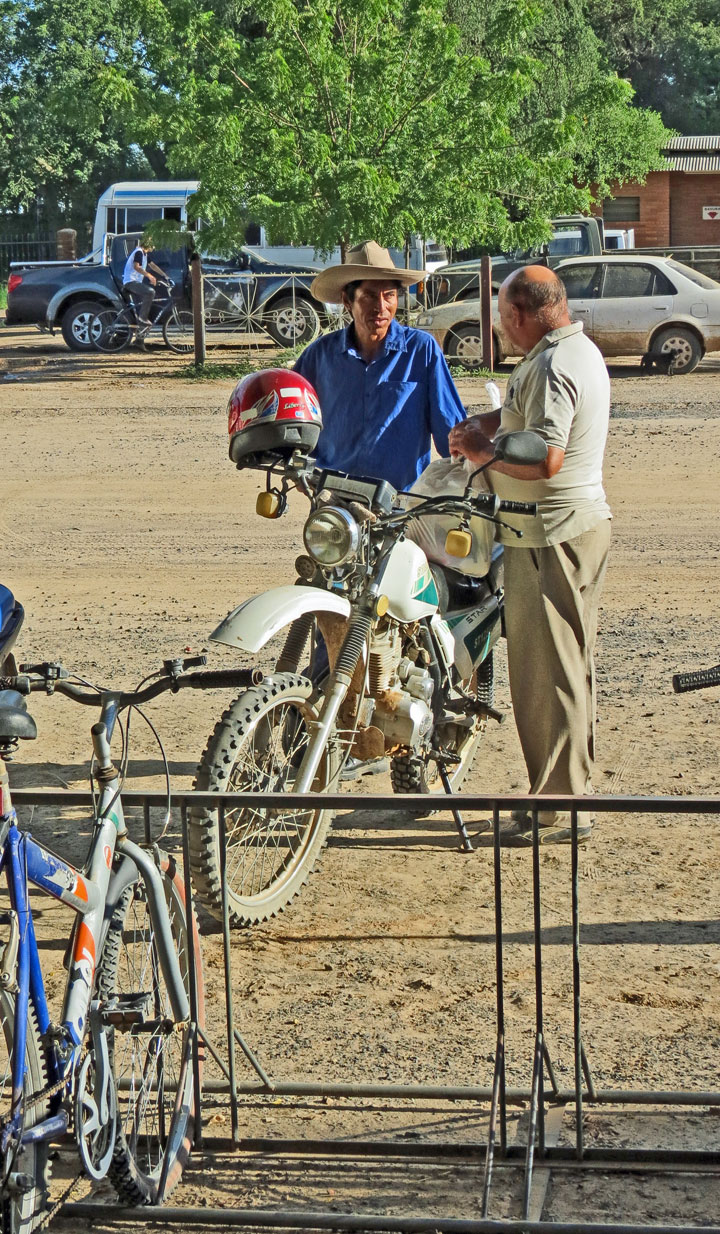 many use motorcycles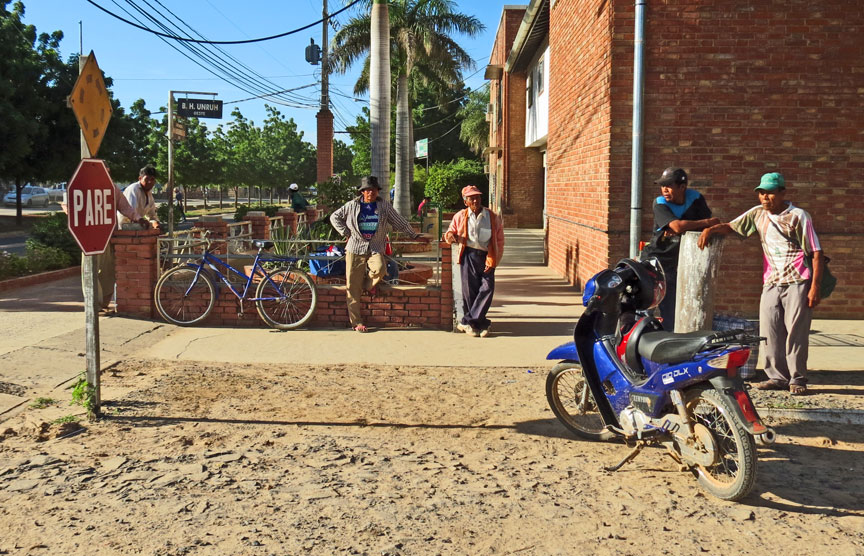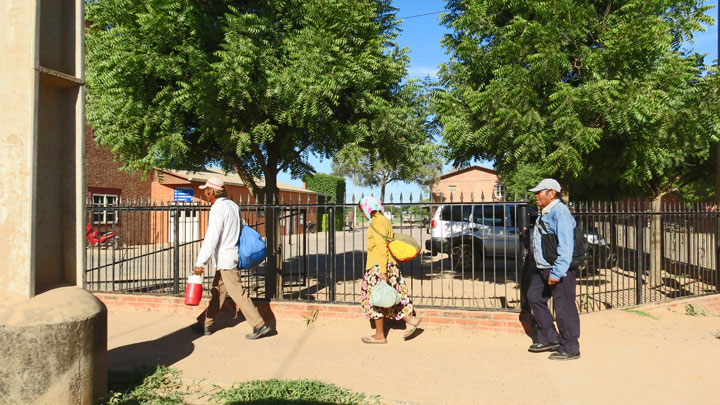 or walk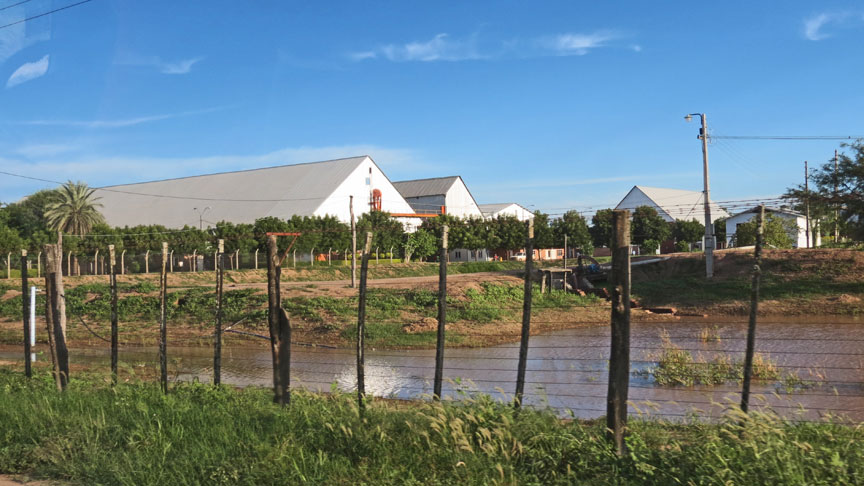 Mennonite owned Agribusiness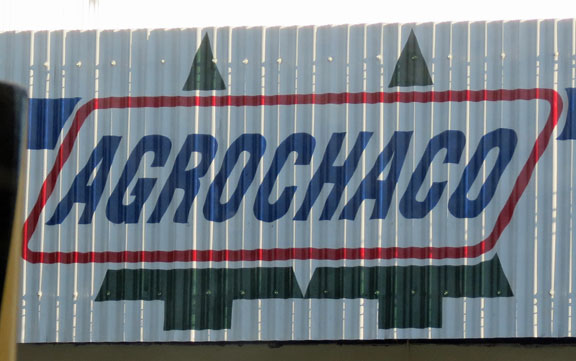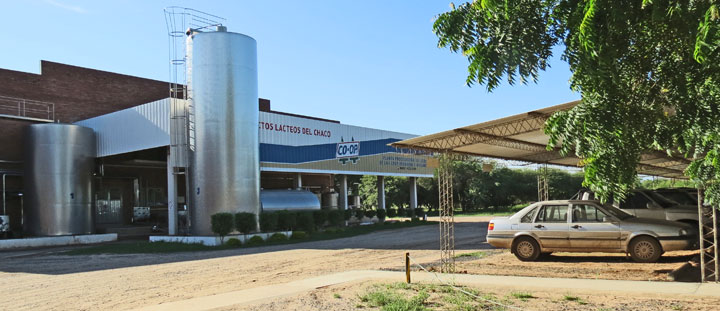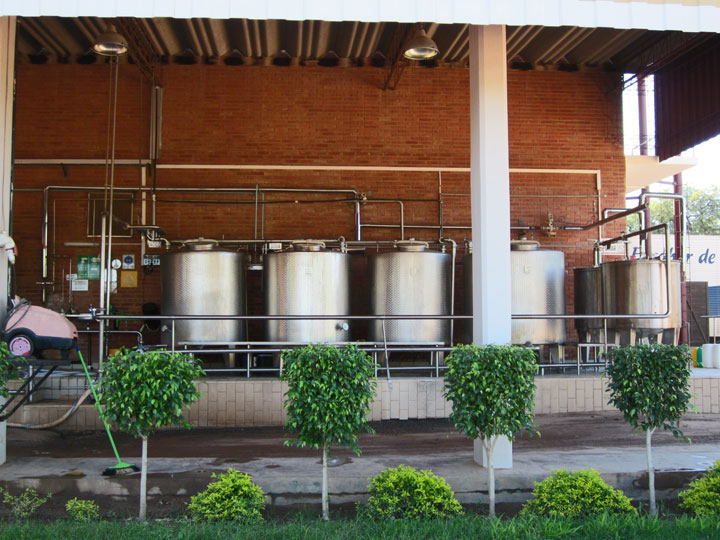 milk processing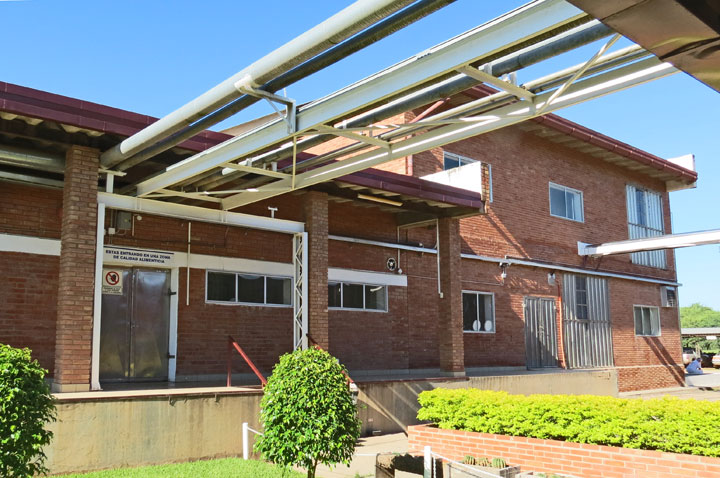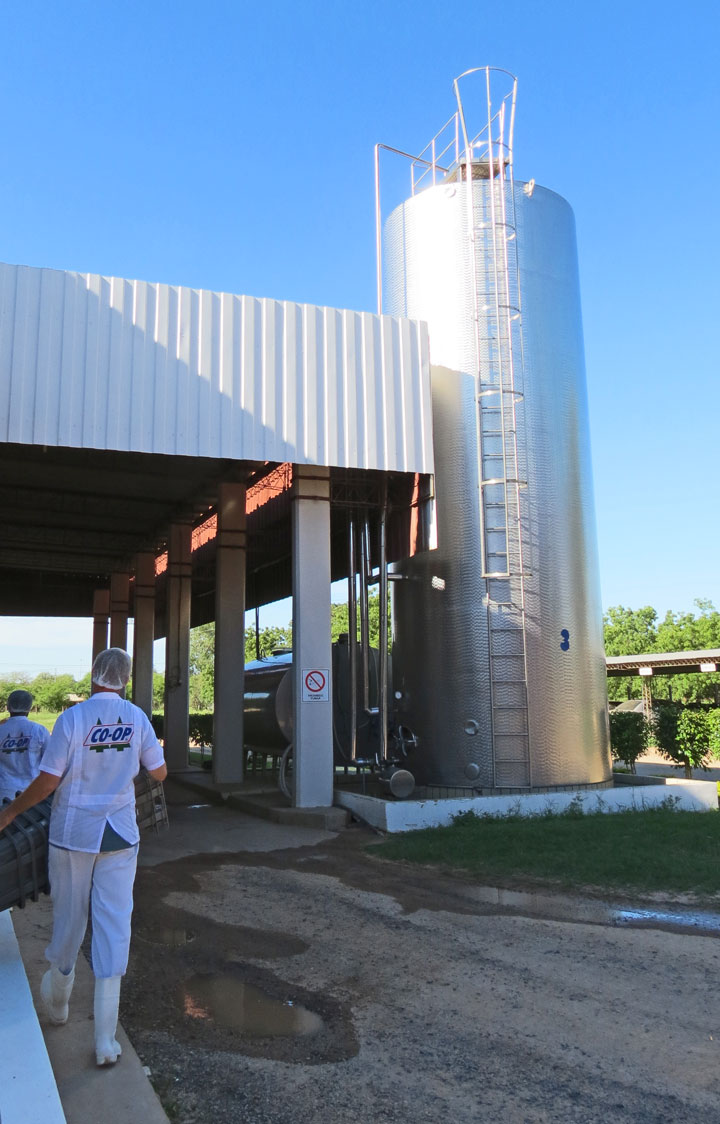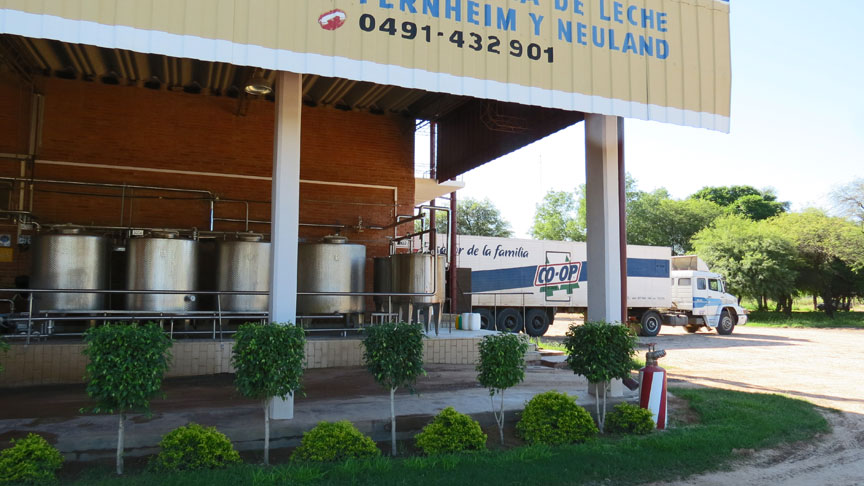 milk products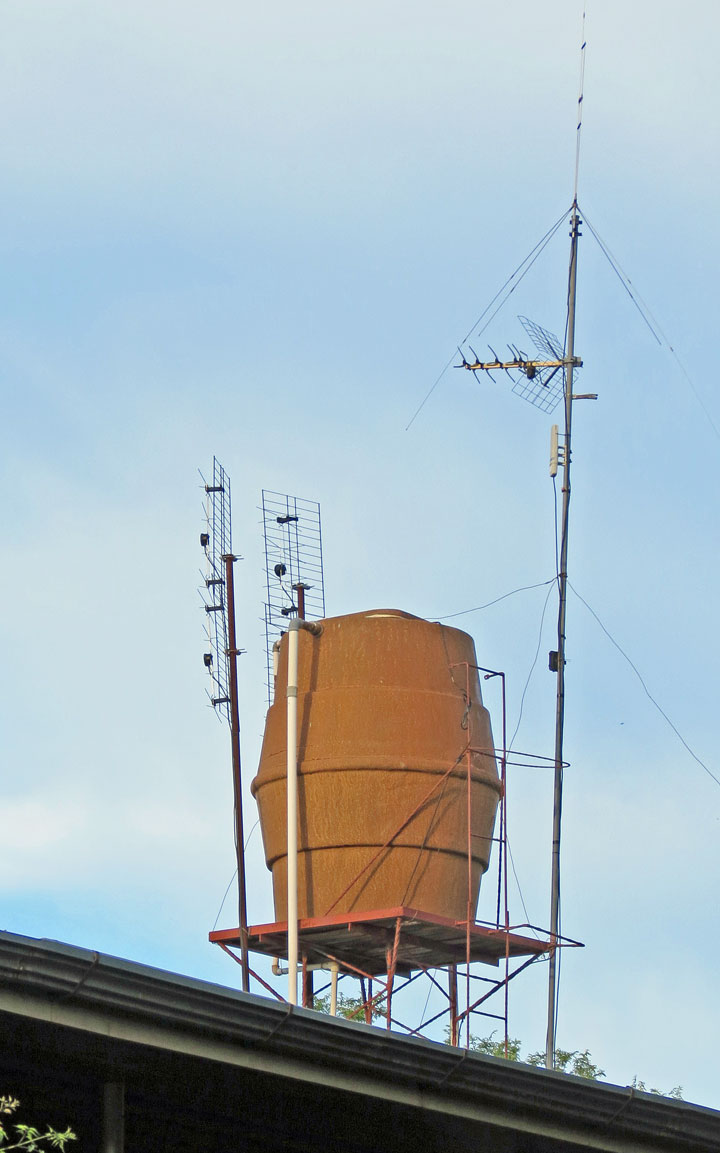 for holding water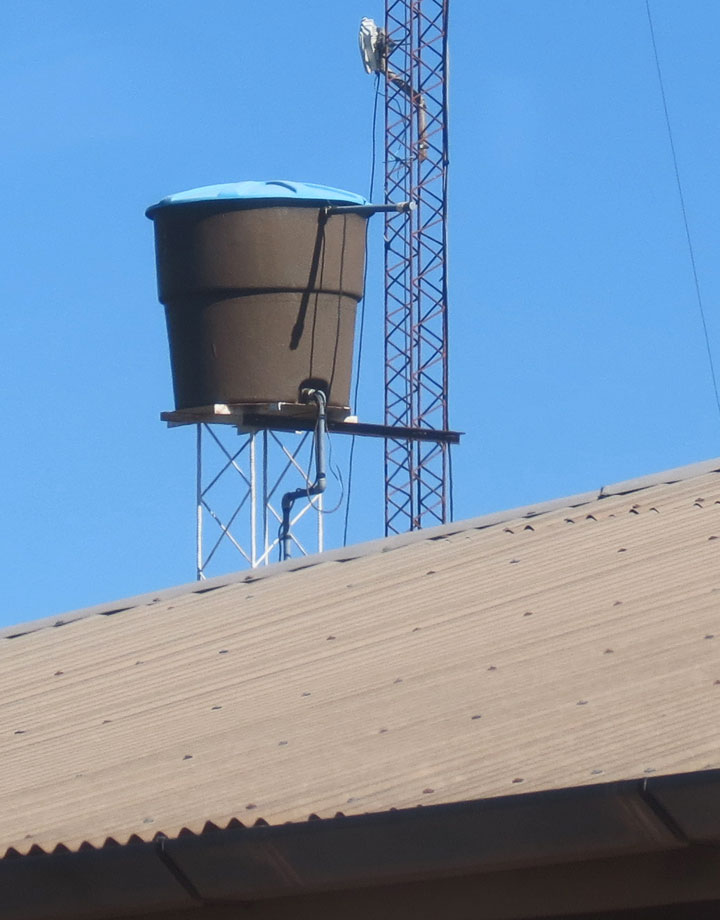 wind pumping water into storage pool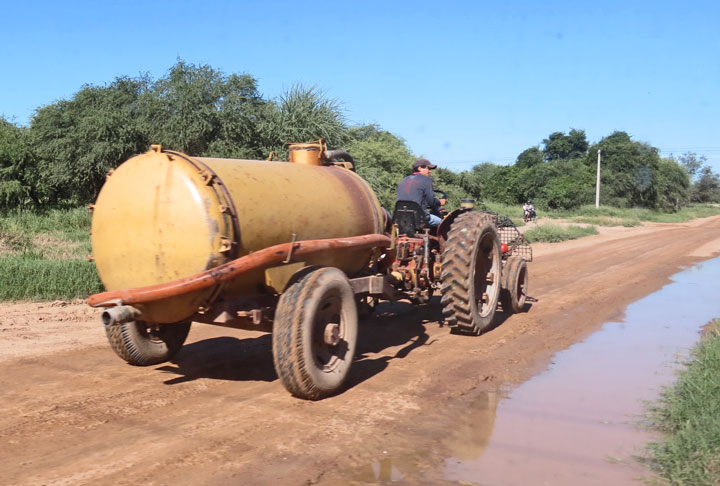 moving water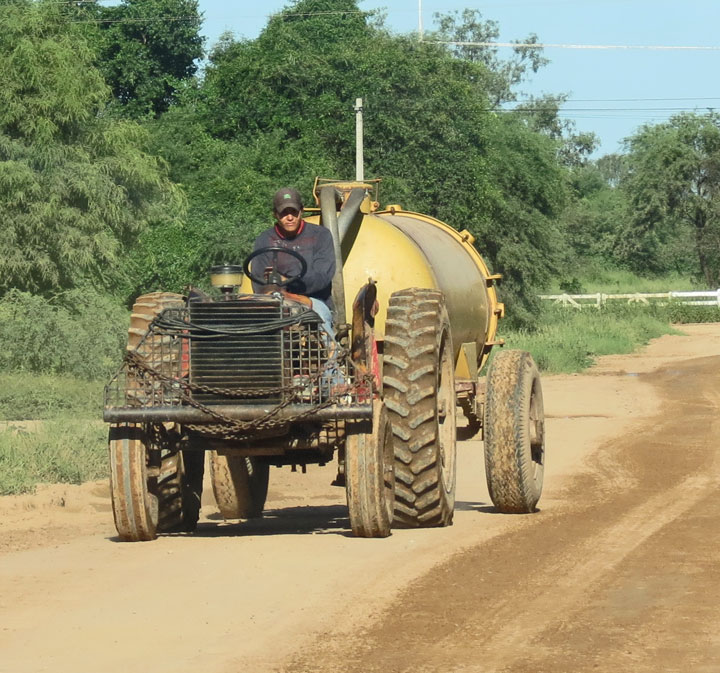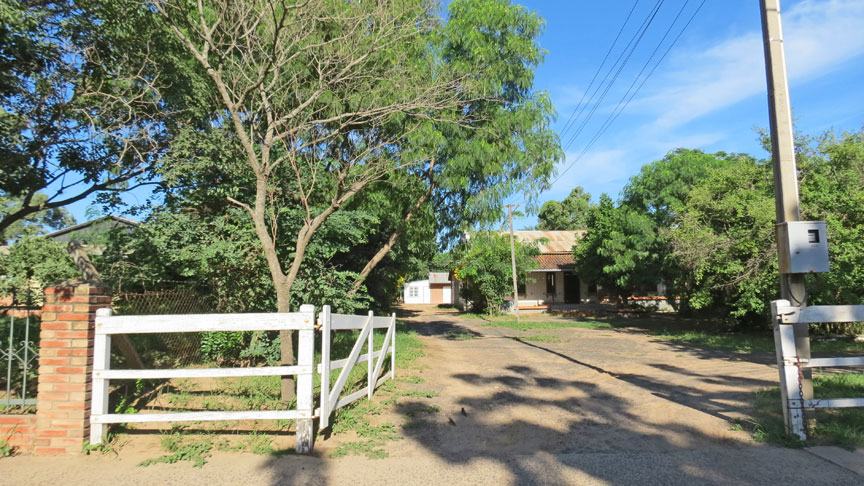 town dwelling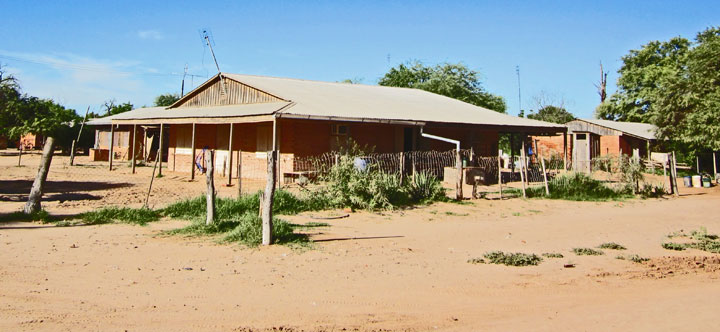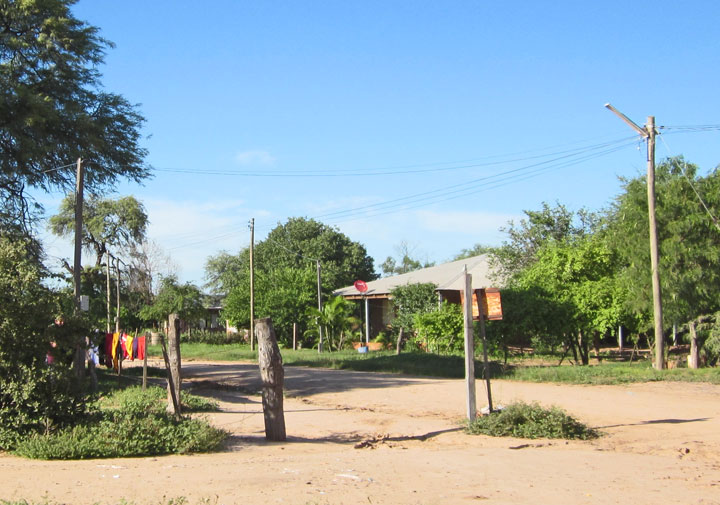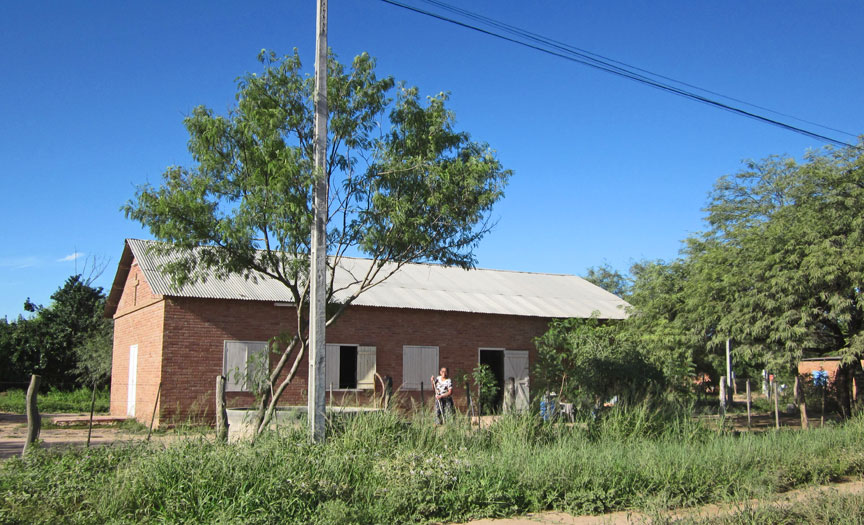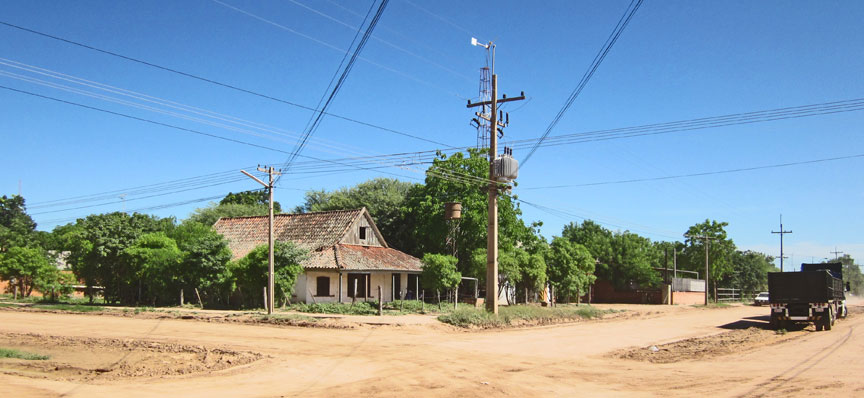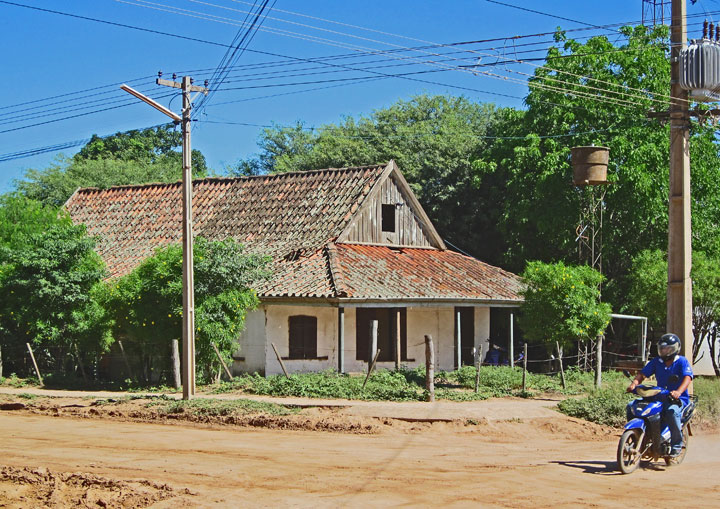 early German style dwelling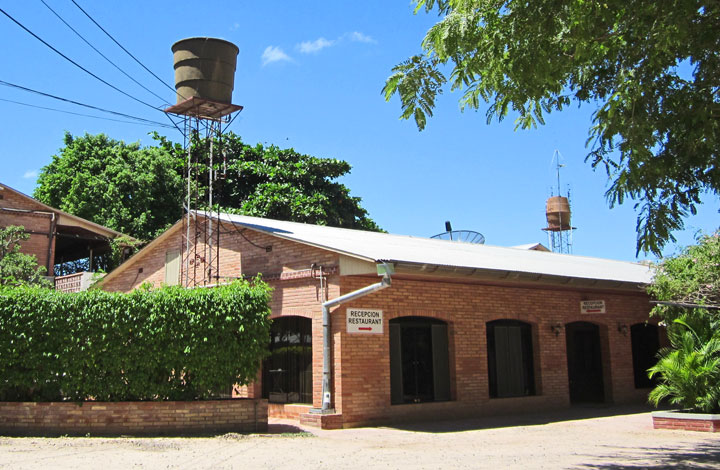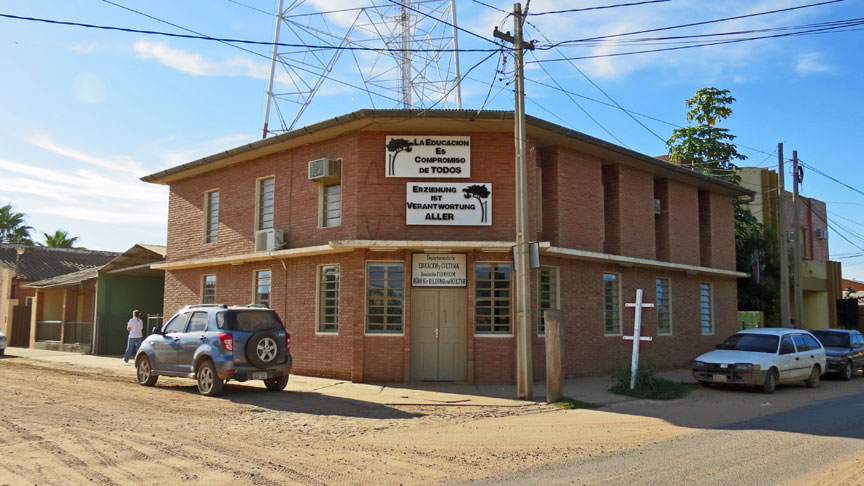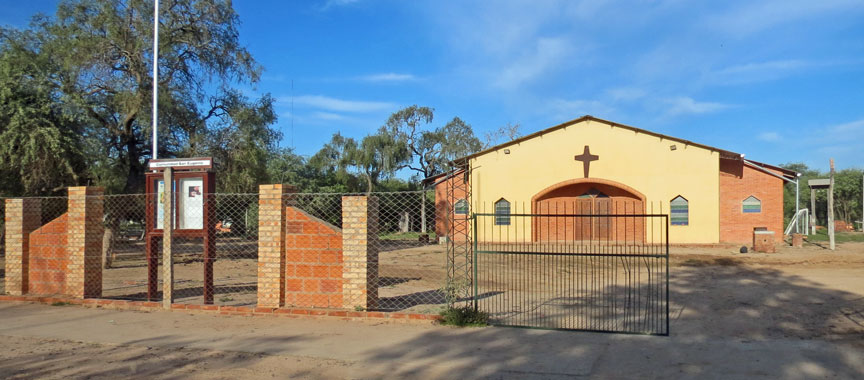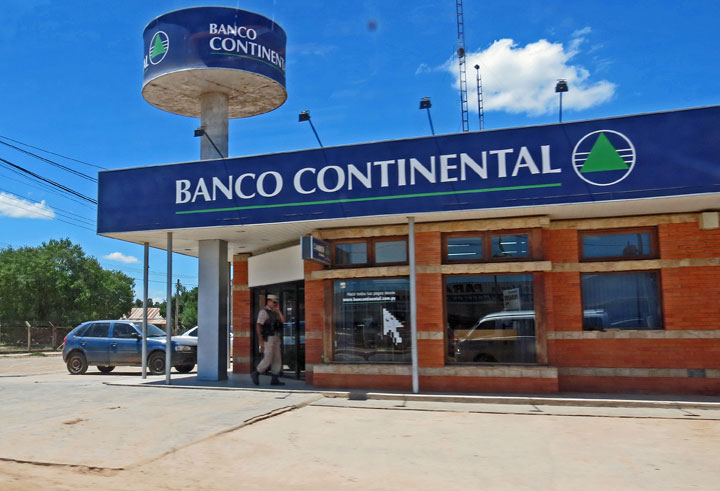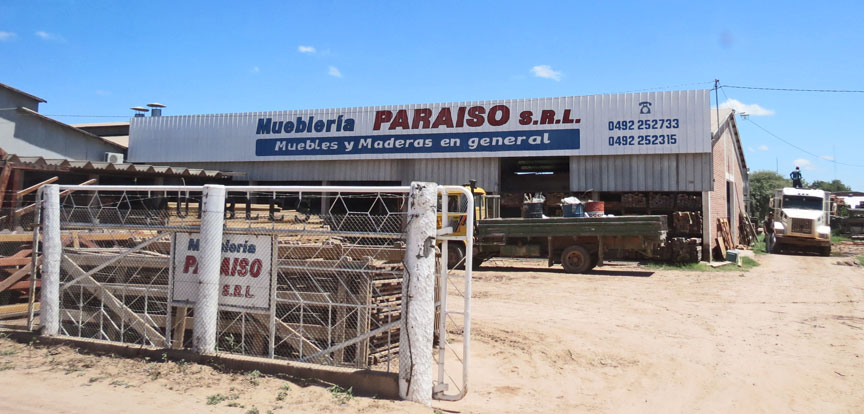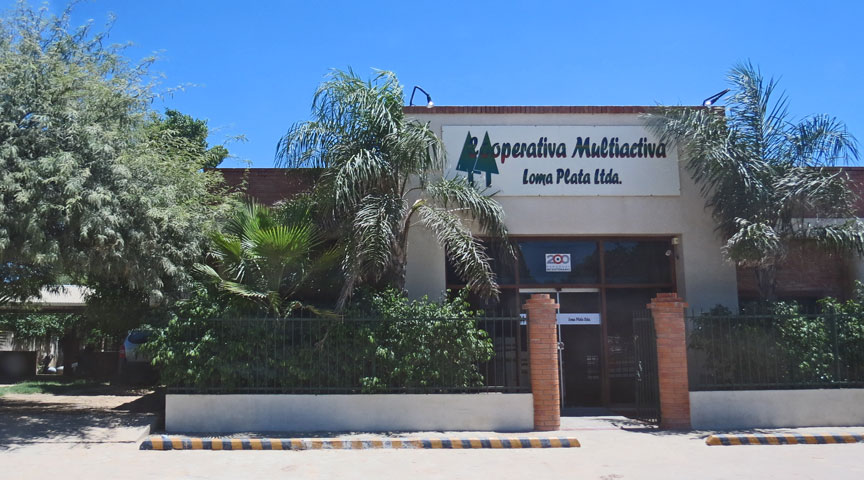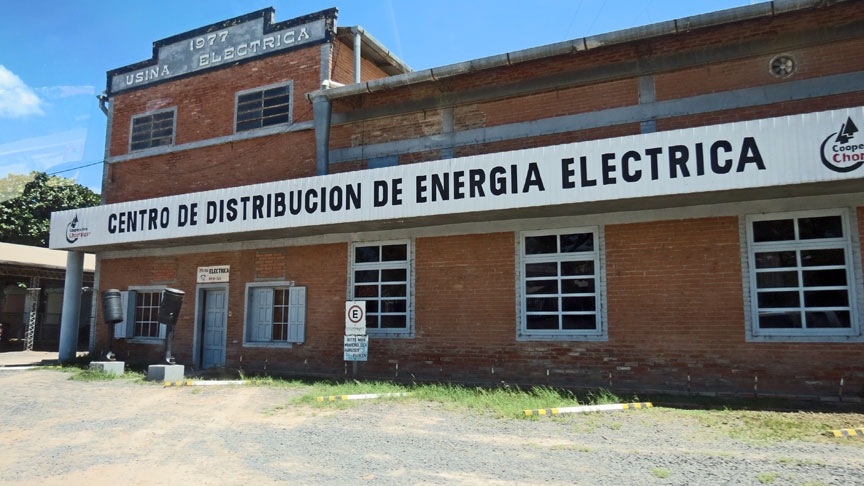 generated their own electricity until connected to national grid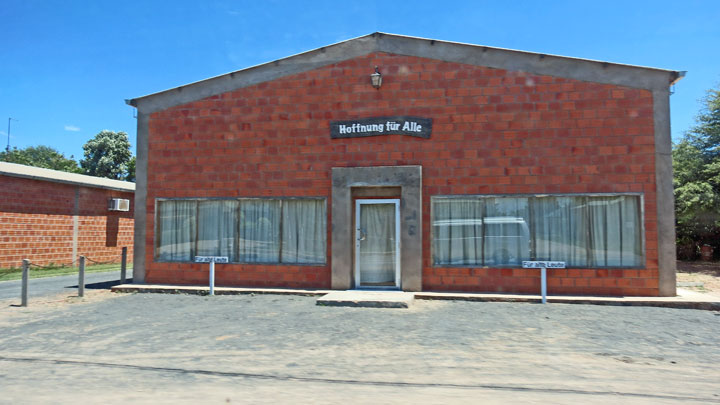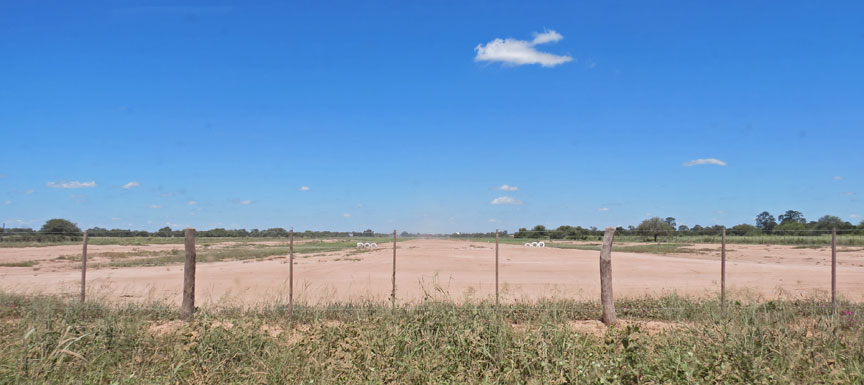 Loma Plata airport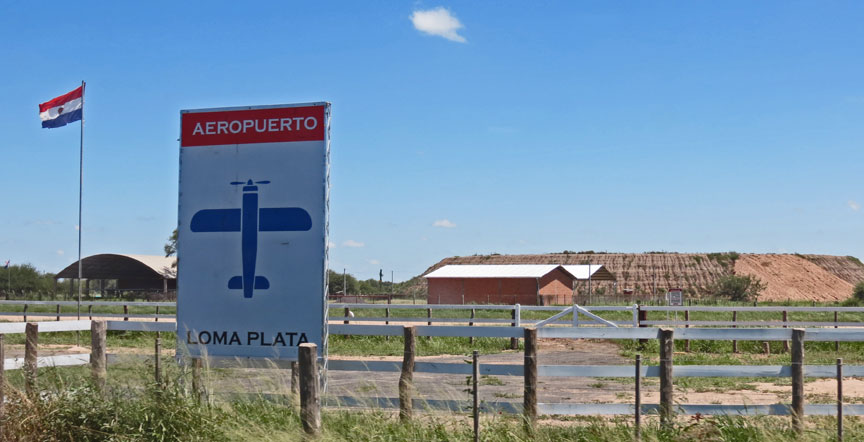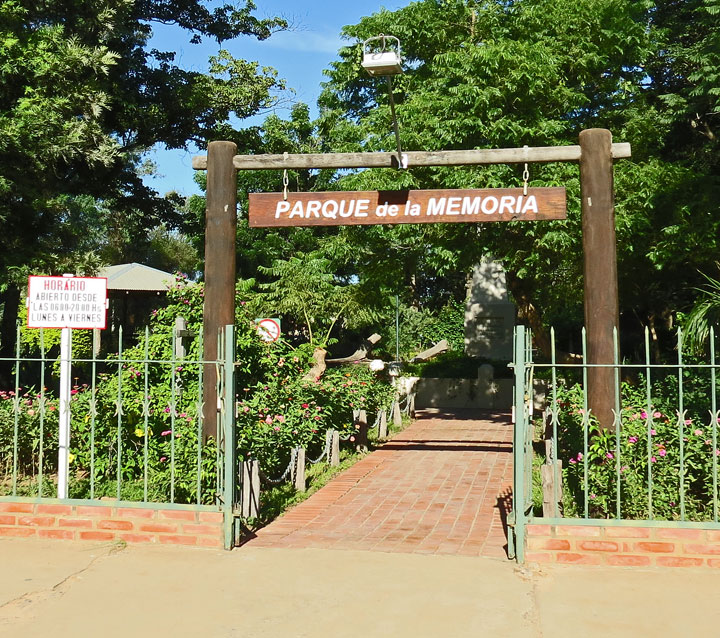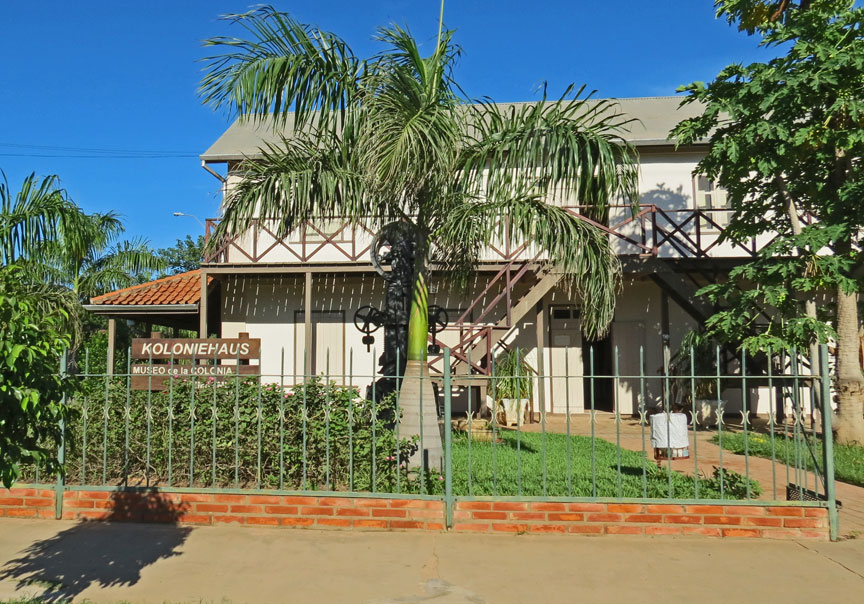 Colonial Museum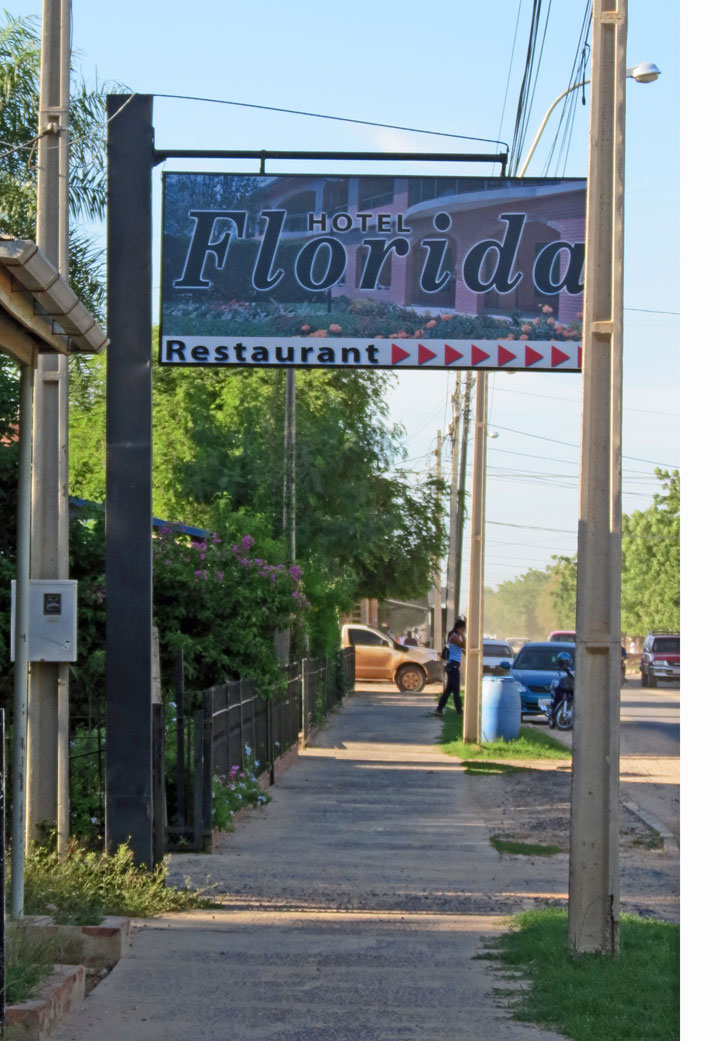 the hotel in Filadelphia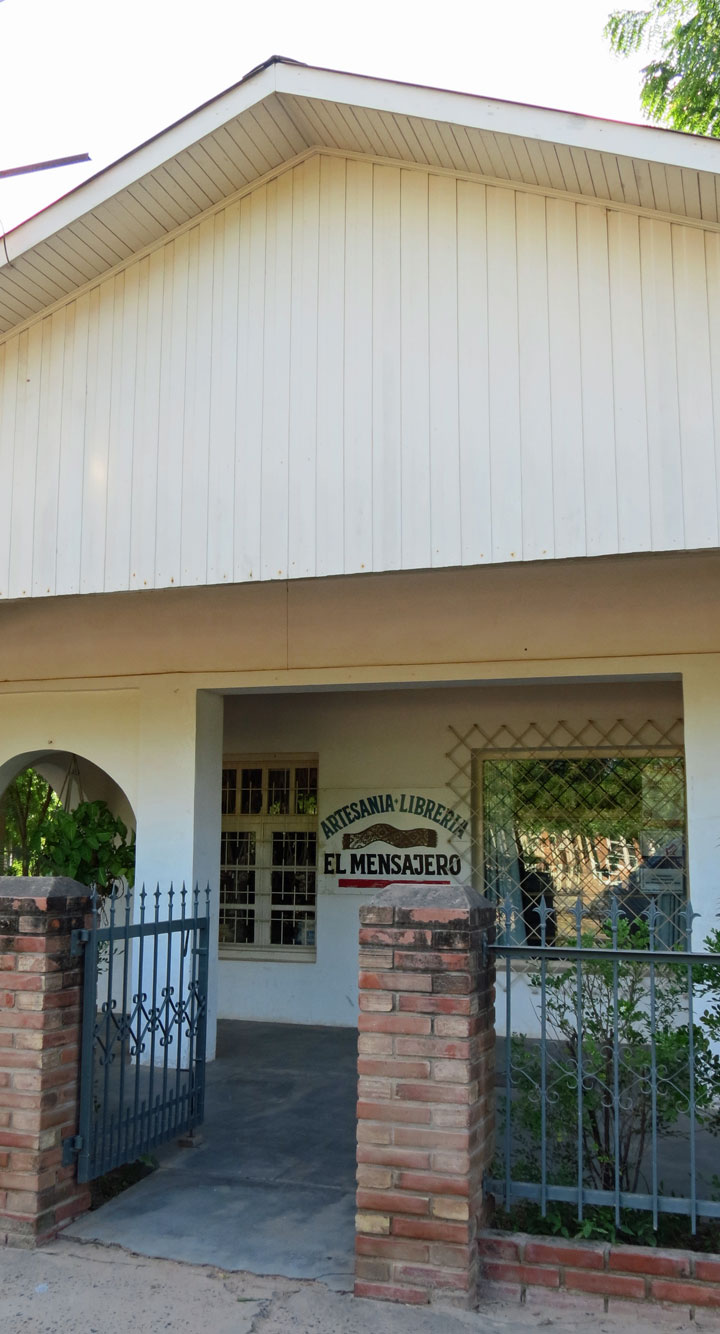 craft store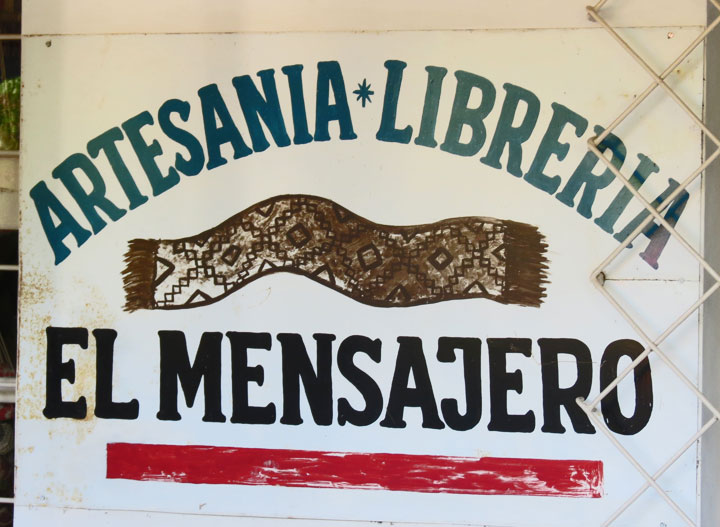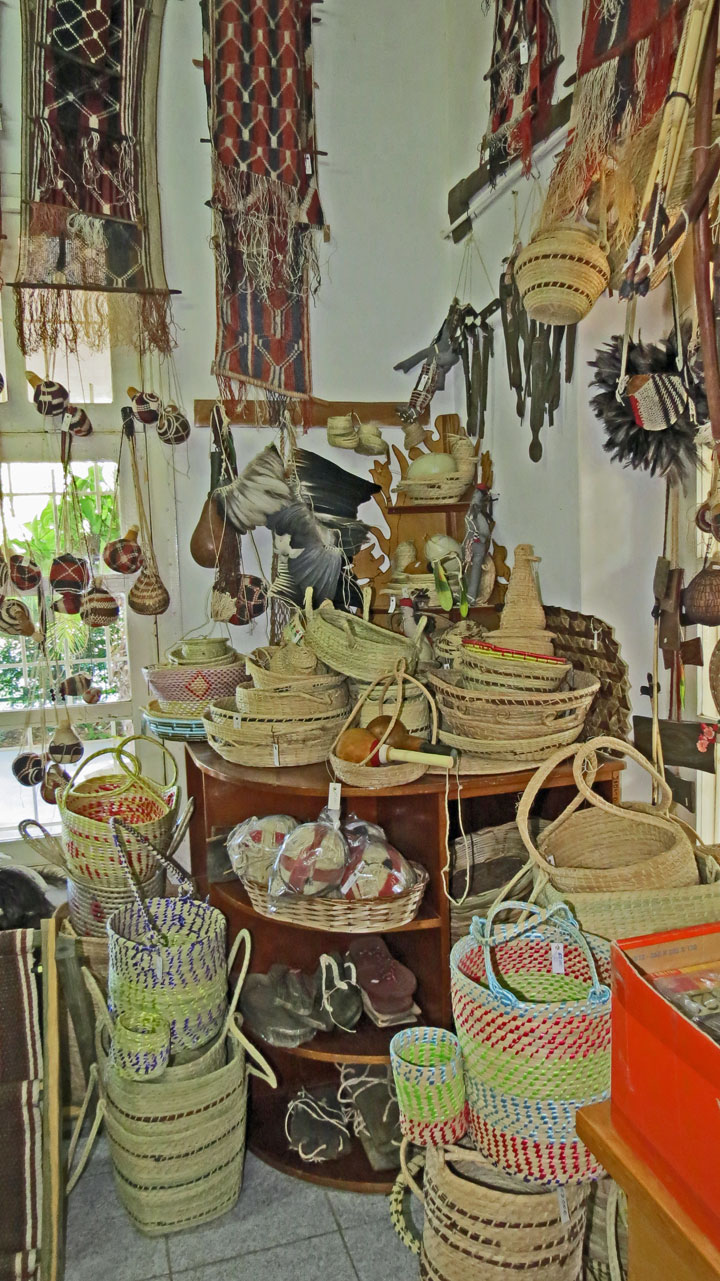 local hand made items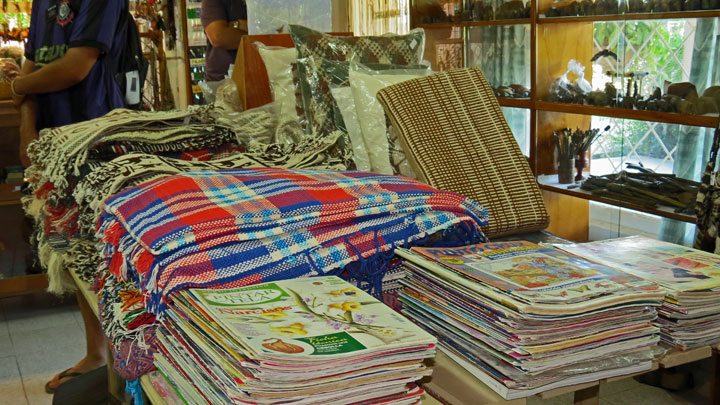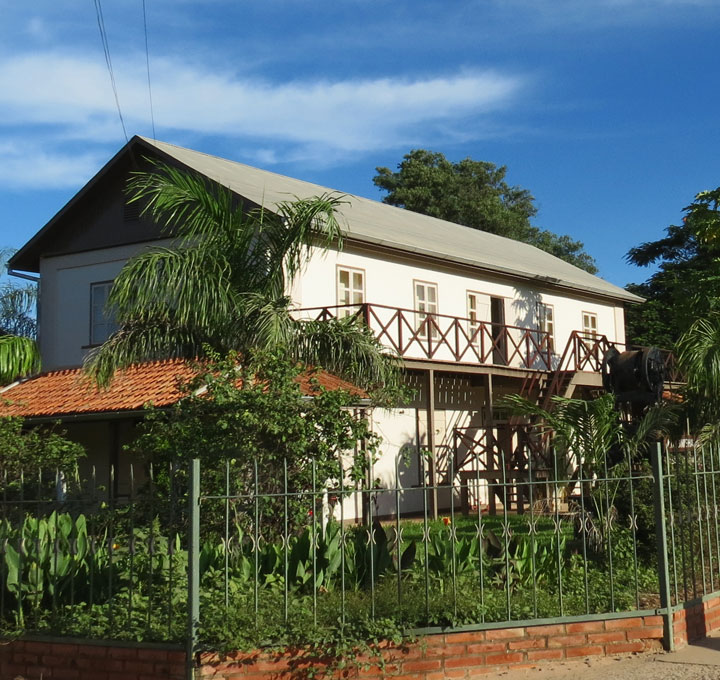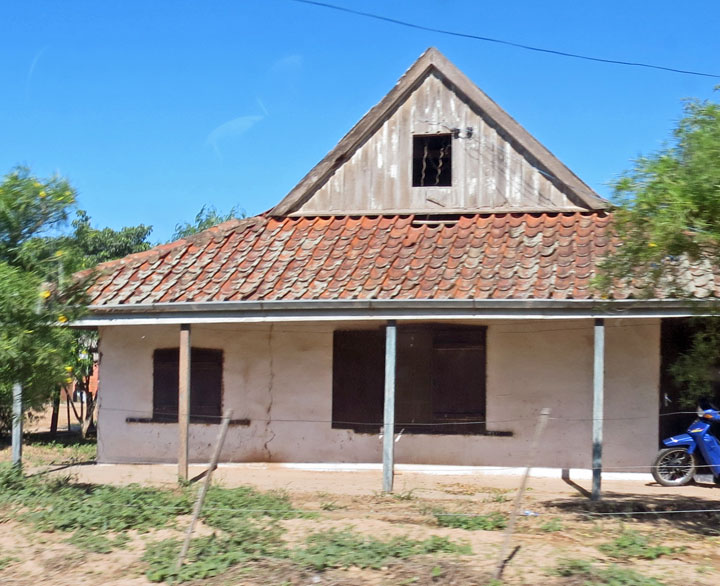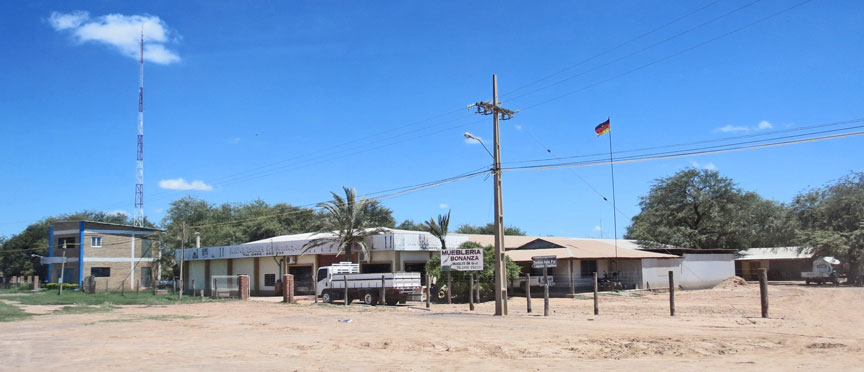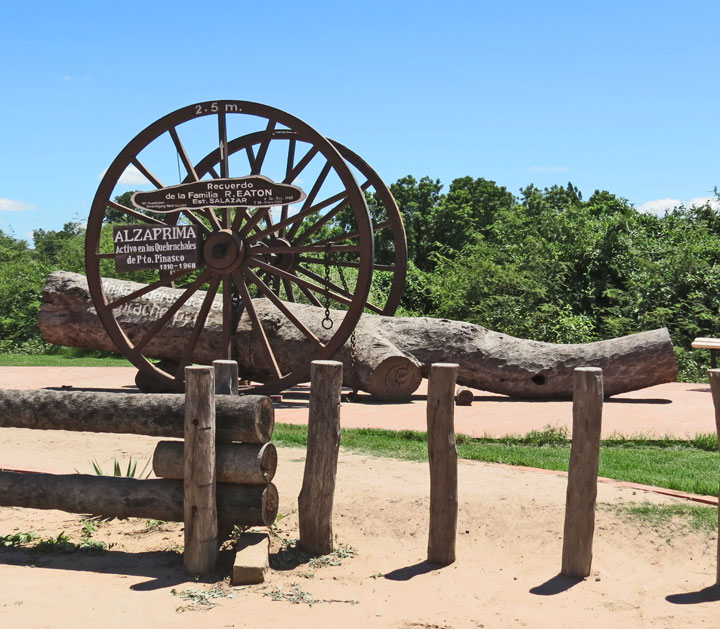 tree stump puller to clear the land for agriculture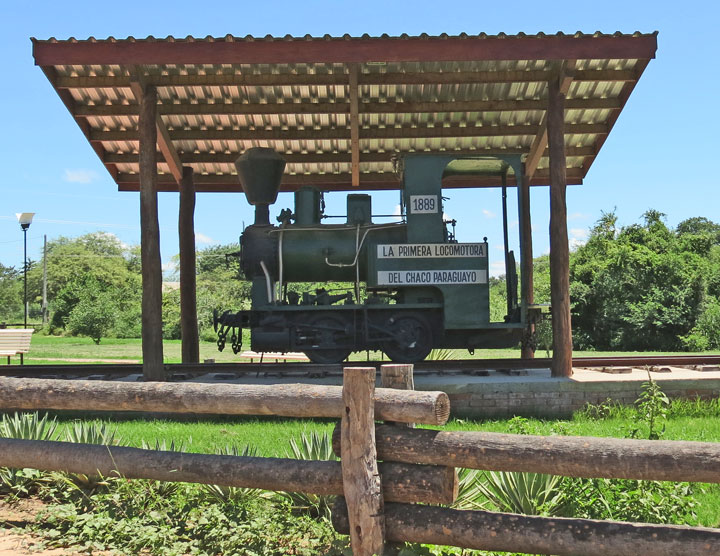 first locomotive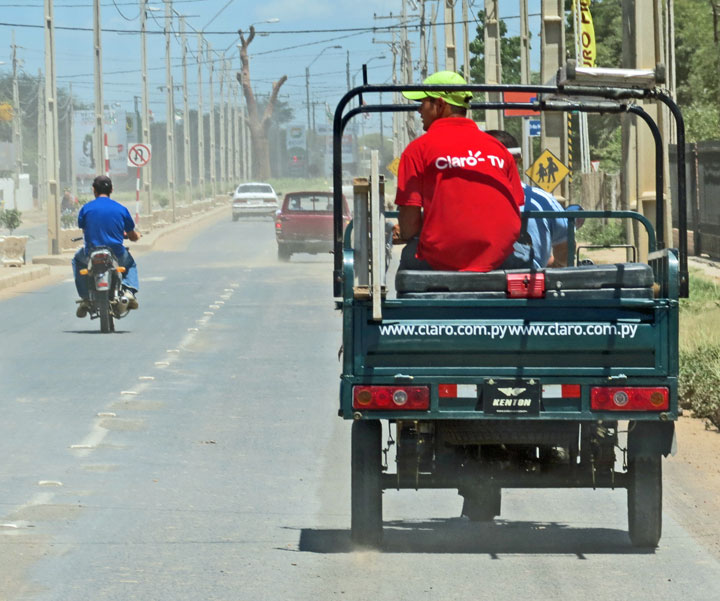 on the move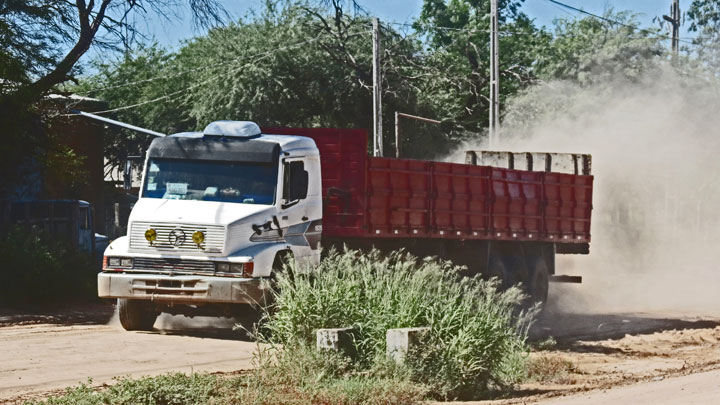 truck stirring up the dust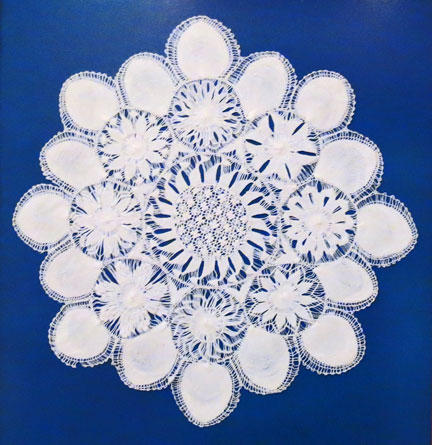 Paraguayan lacework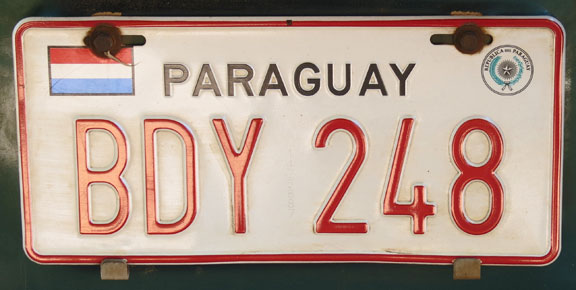 ---
---