Orillia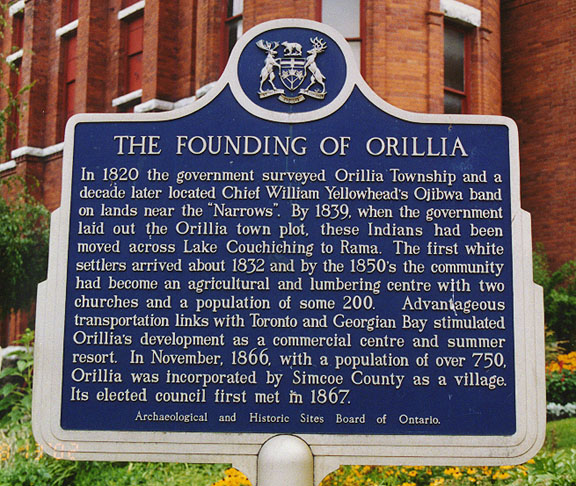 the city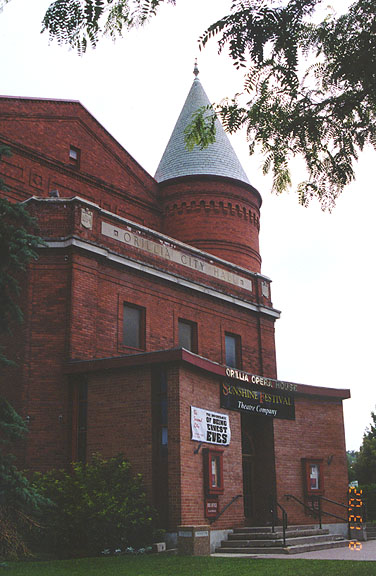 former city hall, now Opera House
It was in 1615, that the first European, Samuel de Champlain, arrived in Orillia, then the site of a Huron village, with his party of approximately 200 canoes. He would later accompany a large group of Huron Indians as they traveled from Lake Simcoe, through the Kawartha Lakes and rivers to the territory south of Lake Ontario to fight the Iroquois. He was the first white man to travel this water route from Georgian Bay to Lake Ontario.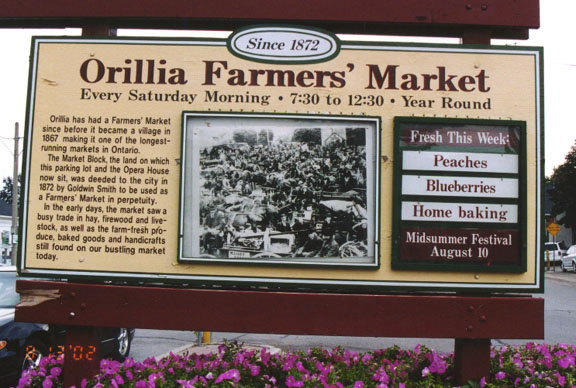 can shop at the farmer's market
It was more than 200 years later that the shores of Lake Couchiching were finally opened for settlement. In 1925, the Champlain Monument was unveiled in Couchiching Beach Park as 10,000 people watched. The bronze statue is the work of Vernon March, an artist made famous by his creation of the War Memorial in Ottawa.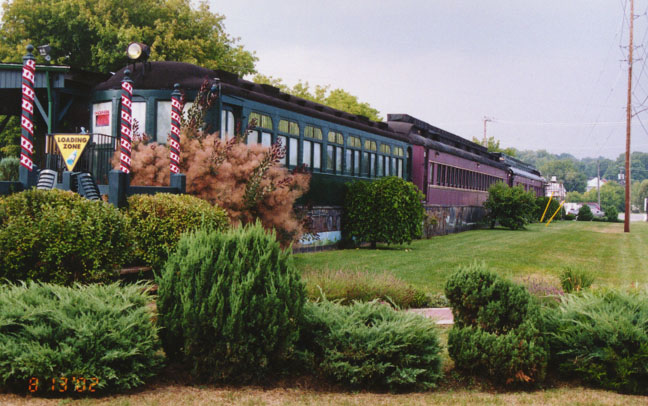 eat in the old railroad car restaurant
Orillia is perhaps better known as the home of Canada's premiere humorist Stephen Leacock. He wrote of people and events in Orillia with a razor-sharp wit, and a sense of the 'funny side of life'. His book, "Sunshine Sketches of a Little Town" was produced from these observations of his home town.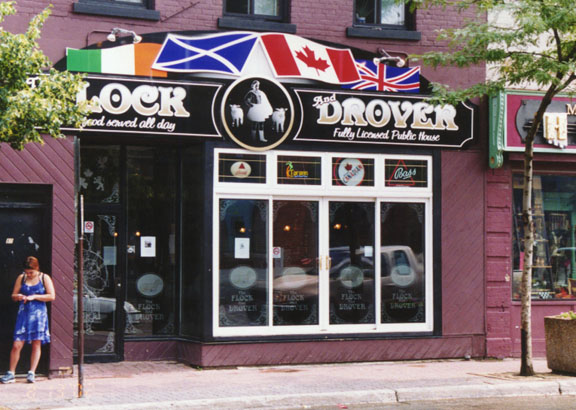 at the "Flock and Drover"
Leacock was head of the department of Political Science and Economics at McGill University in Montreal, and became a world famous author and lecturer. In his lifetime he wrote 62 books; 35 of which were humorous, the rest being scholarly texts on economics and political science.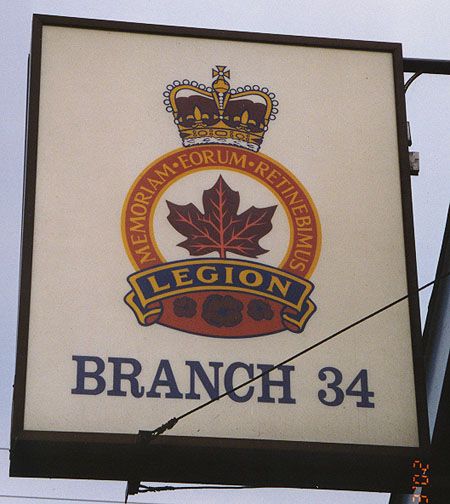 or, if a Canadian veteran, at the Legion
He is credited with contributing greatly to the 'Canadian Identity', that is, a self- depreciating sense of humor, and the tendency to distinguish and define ourselves by what/who we are not (American or British).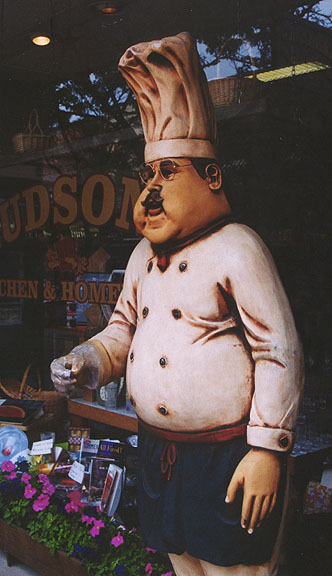 or be served directly by the Chef
This is perhaps best illustrated by a quote. The little boy who immigrated to Canada from England at the age of 6, upon his retirement from McGill, had to turn down several offers of other appointments. A London newspaper suggested that he return to his native land. He replied: "My predilection is for the soil and the Canadian bush... No, I don't think I can leave this country. There is something in its distances, its isolation, and its climate that appeal forever... Thank you, Mother England, I don't think I'll 'come home.' I'm 'home' now."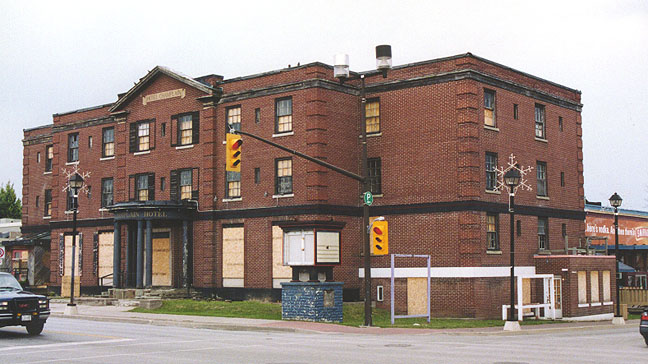 cannot stay at the former Champlain Hotel
In 1929 he built a 19-room house on Couchiching's Old Brewery Bay. Here he relaxed, wrote, and entertained guests, who must have greatly enjoyed his gardens, lawns, tennis courts, and of course, the beautiful view of the lake.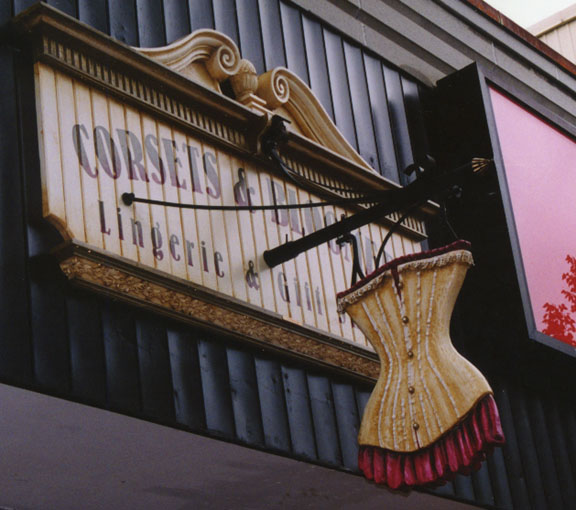 can buy corsets
This house now is a National Historic Site, and is maintained as a memorial to him. It is possible to walk through the grounds and the house. As a side note; in Aug. 2000 workers renovating his bedroom found a secret cupboard in his closet which contained numerous letters to and from hiss wife, Beatrix Hamilton who had. predeceased him in 1925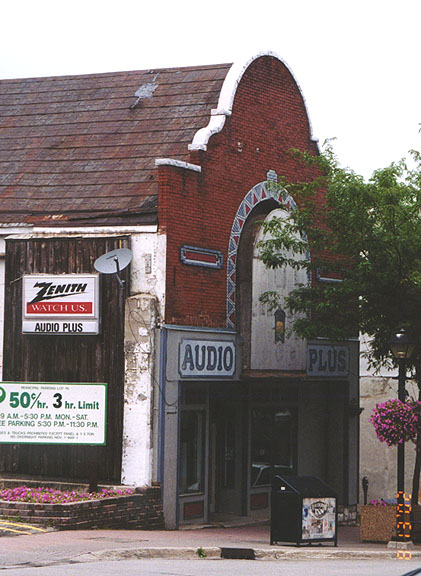 audio supplies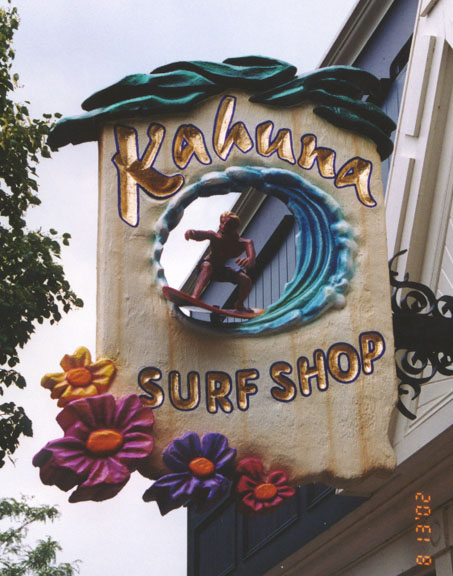 or surf items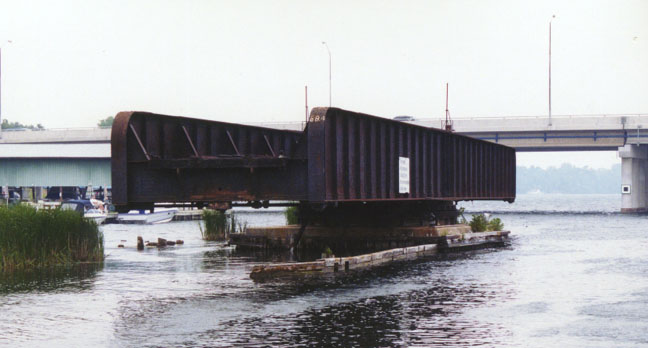 entrance to Lake Couchiching
(rail swing bridge and new highway bridge)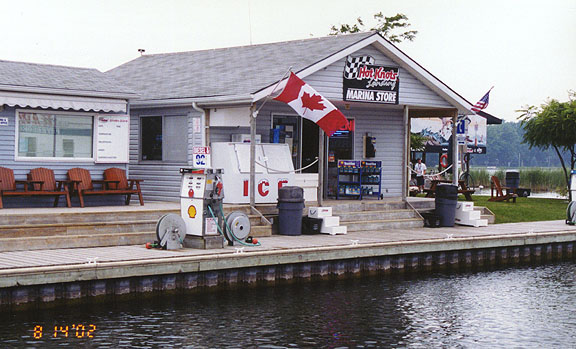 waterway gas station

Return to Trent - Severn Waterway page
Return to Recent Adventures page