Balsam Lake - Lake Simcoe Sector
Trent - Severn Waterway
Ontario, Canada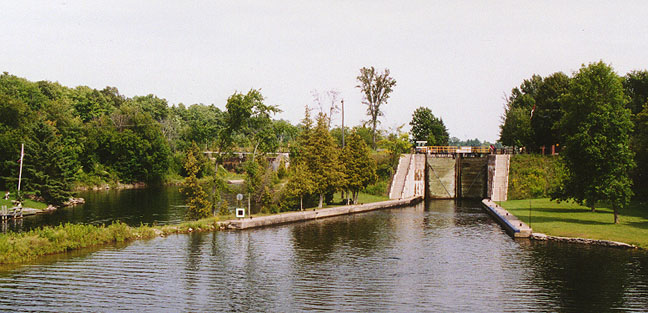 approaching a lock
Entering the canal, there lays before us the first of five locks that we will traverse in just over five miles. This portion of the Trent-Severn is referred to as the Balsam Lake-Lake Simcoe Sector, and was constructed during the great construction phase of the canal, along a route, which was originally the portage from Lake Simcoe to Balsam Lake. Contracts were let out in 1896 for this section as well as the Peterborough-Lakefield Sector, which we will see on our last day.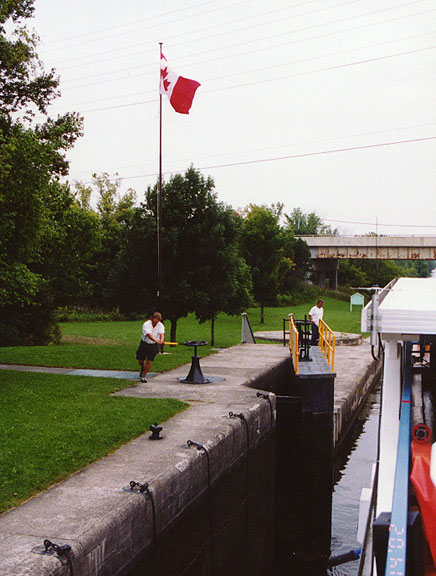 closing the lock gate
These locks are all manually operated, requiring sixteen turns of the turnstile to open each gate. Hand winches on the gates operate the valves for emptying and filling the locks.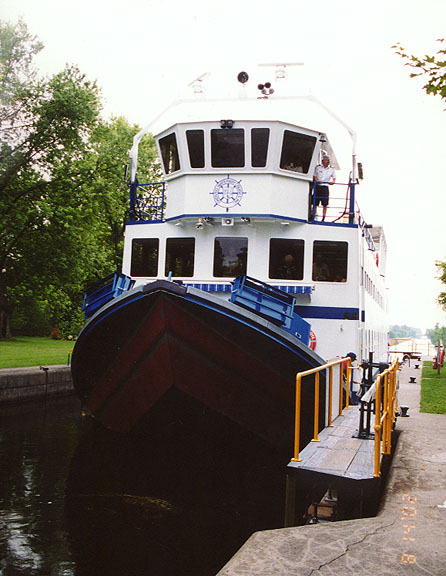 bow of the "Kawartha Voyageur" raised to fit into the lock

When Parks Canada took over operations of the waterway in 1972, the Department of Transport was already in their twelfth year of a modernization project on the canal. At the time, the Trent-Severn was declared a Heritage Canal, and electrification of the remaining locks was halted.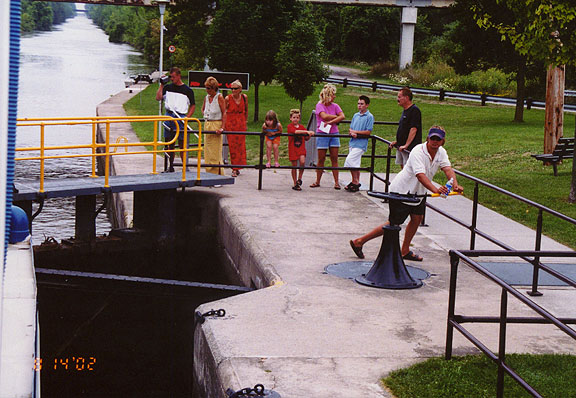 tourists in the park watching the lock closing

Efforts are now being made to preserve its historic value by allowing us to view the locks operating as they did at the time of their construction. Besides, as one lockmaster explained, the mechanisms are so simple, they seldom break down and are easy to repair.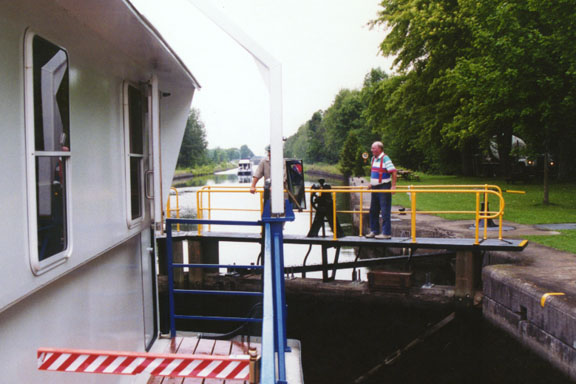 operating the hand winch valves to fill the lock
The geological basis for this section of the canal follows a spillway cut by the waters of ancient glacial Lake Algonquin when its outlet was located at Kirkfield 10-12 000 years ago. This water then spilled through Fenelon Falls and into the Trent River valley, eventually finding itís way to the St. Lawrence.
Text by Ontario Waterway Cruises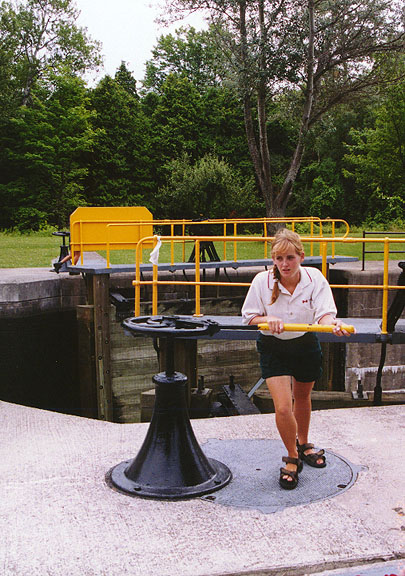 closing the gate

Along the Waterway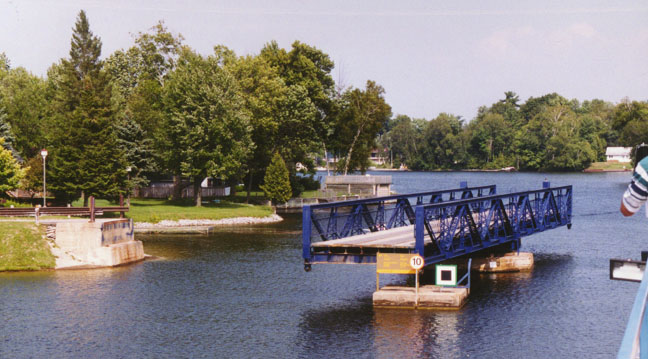 swing bridges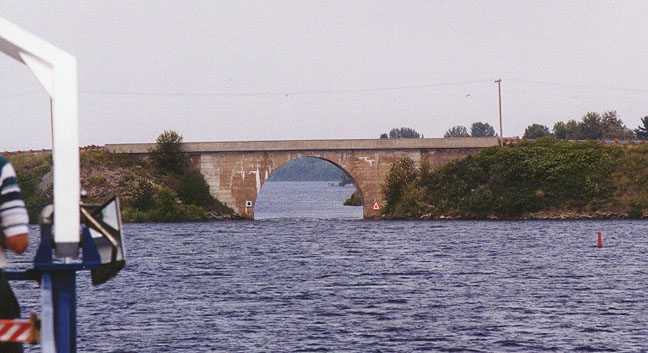 the "key hole" bridge

Return to Trent - Severn Waterway page
Return to Recent Adventures page