Naqsh-i-Rustam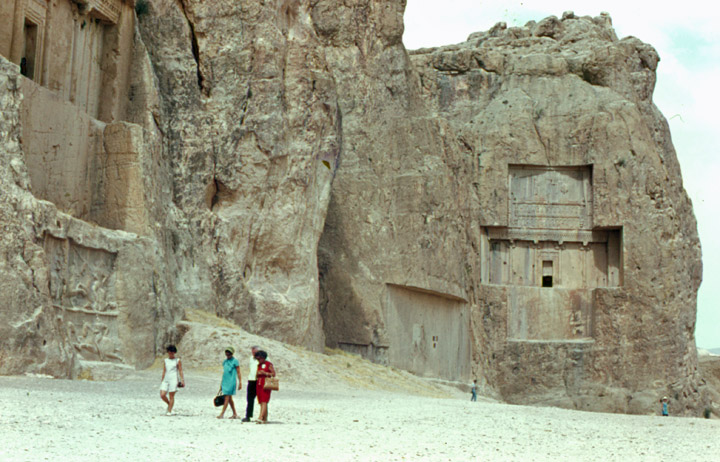 tombs of the Persian kings
Behind Persepolis are three sepulchres hewn out of the mountainside; the facades, of which one is incomplete, are richly ornamented with reliefs. About 8 miles (13 km) north by northeast, on the opposite side of the Pulvār River, rises a perpendicular wall of rock in which four similar tombs are cut at a considerable height from the bottom of the valley.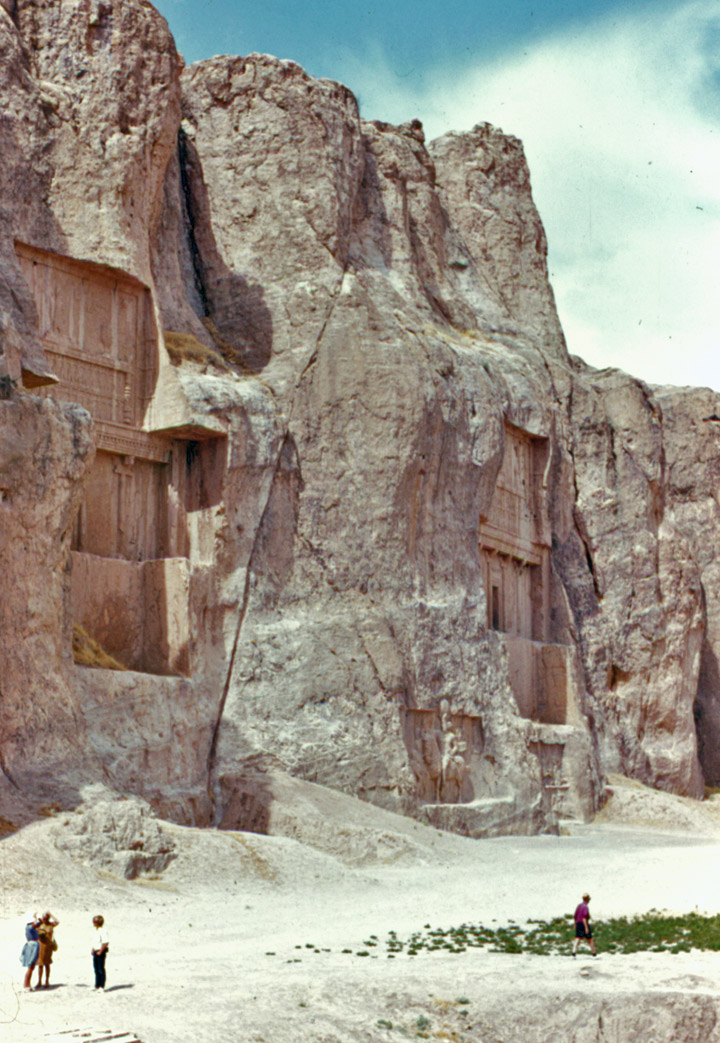 This place is called Naqsh-e Rostam (the Picture of Rostam), from the Sāsānian carvings below the tombs, which were thought to represent the mythical hero Rostam. That the occupants of these seven tombs were Achaemenian kings might be inferred from the sculptures, and one of those at Naqsh-e Rostam is expressly declared in its inscriptions to be the tomb of Darius I, son of Hystaspes, whose grave, according to the Greek historian Ctesias, was in a cliff face that could be reached only by means of an apparatus of ropes.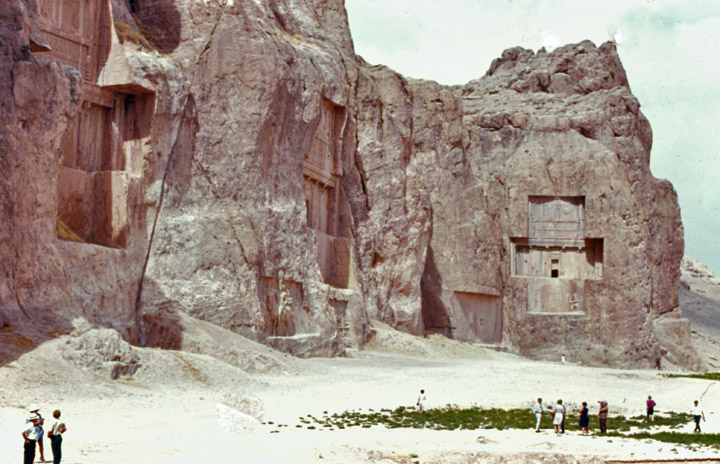 The three other tombs at Naqsh-e Rostam, besides that of Darius I, are probably those of Xerxes I, Artaxerxes I, and Darius II. The two completed graves behind Persepolis probably belong toArtaxerxes II and Artaxerxes III. The unfinished one might be that of Arses, who reigned at the longest two years, but is more likely that of Darius III, last of the Achaemenian line, who was overthrown by Alexander the Great.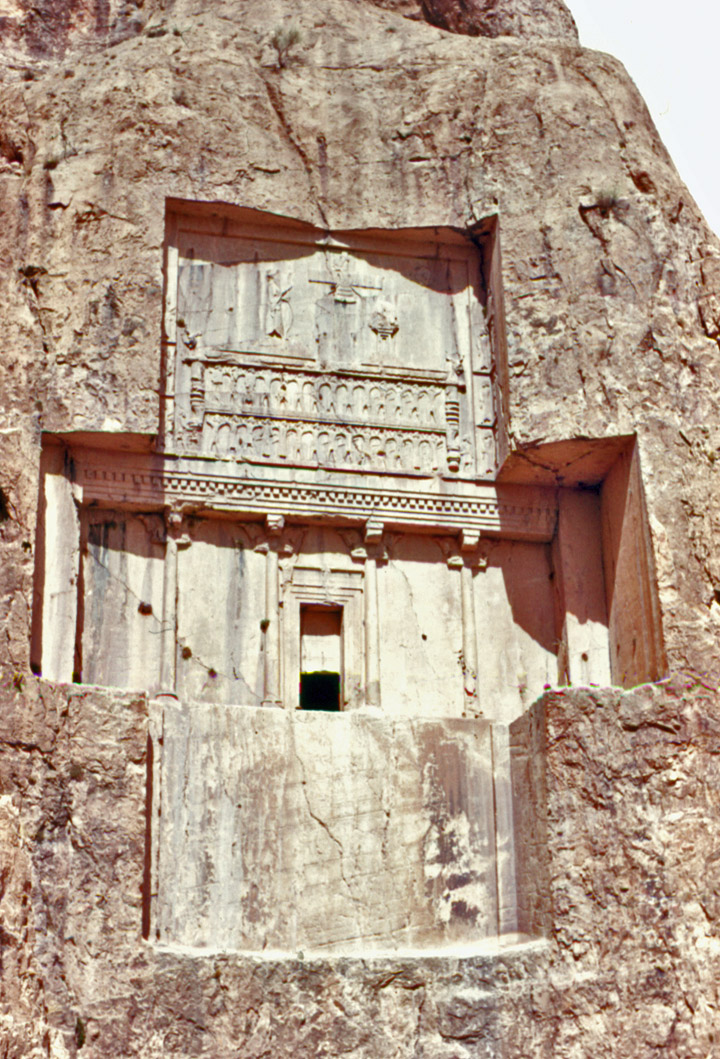 tomb of Darius I
---
---