Tehran
Photos from 1964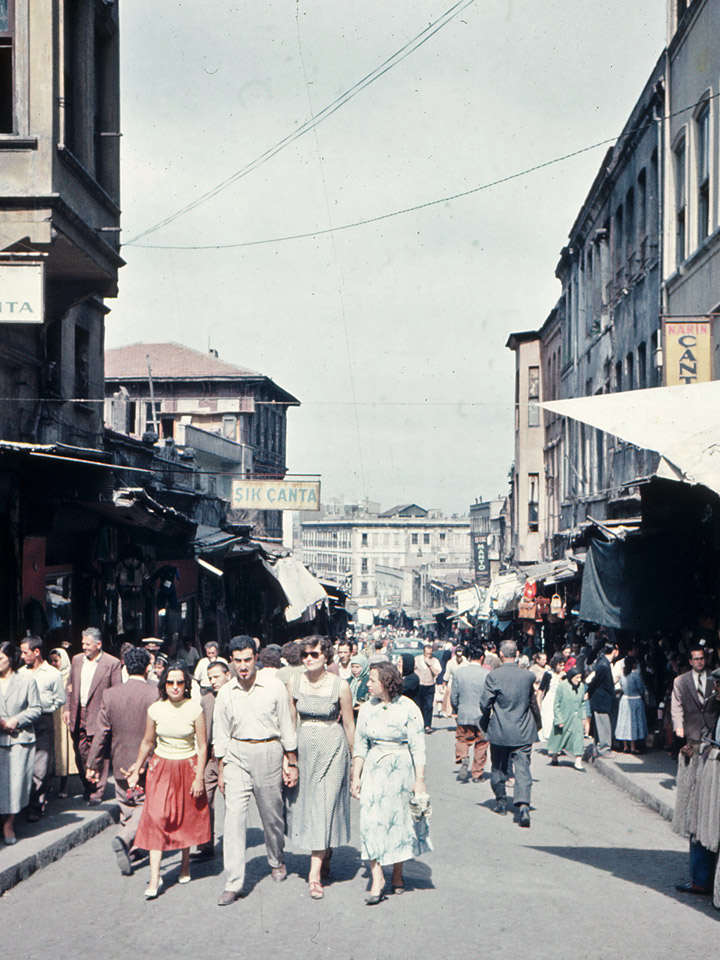 Tehran
Tehran (Persian: تهران Tehrān) is the capital and largest city of Iran (Persia), the largest city in Southwest Asia and the administrative center of Tehran Province.

More than half of Iran's industry is based in Tehran. Industries include the manufacturing of automobiles, electronics and electrical equipment, military weaponry, textiles, sugar, cement, and chemical products. It is also a leading center for the sale of carpets and furniture. There is an oil refinery south of the city.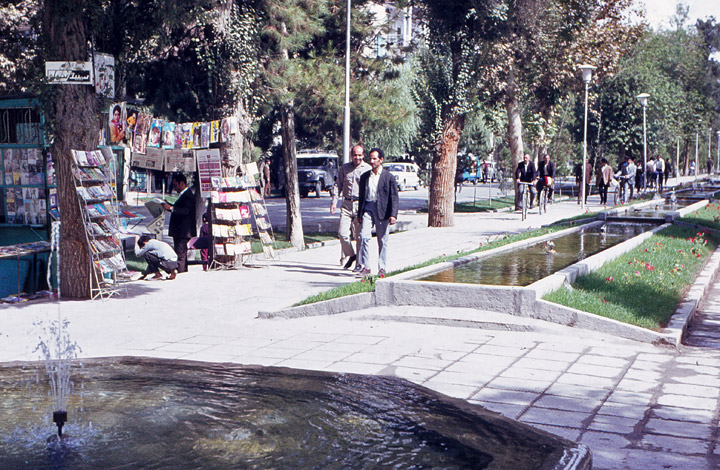 Tehran is a sprawling city at the foot of the Alborz mountain range with an immense network of highways unparalleled in western Asia. It is also the hub of the country's railway network. The city has numerous large museums, art centers, palace complexes and cultural centers.

In the 20th century, Tehran faced a large migration of people from all around Iran. Today, the city contains a mix of various ethnic and religious minorities, and is filled with many historic mosques, churches, synagogues and Zoroastrian fire temples.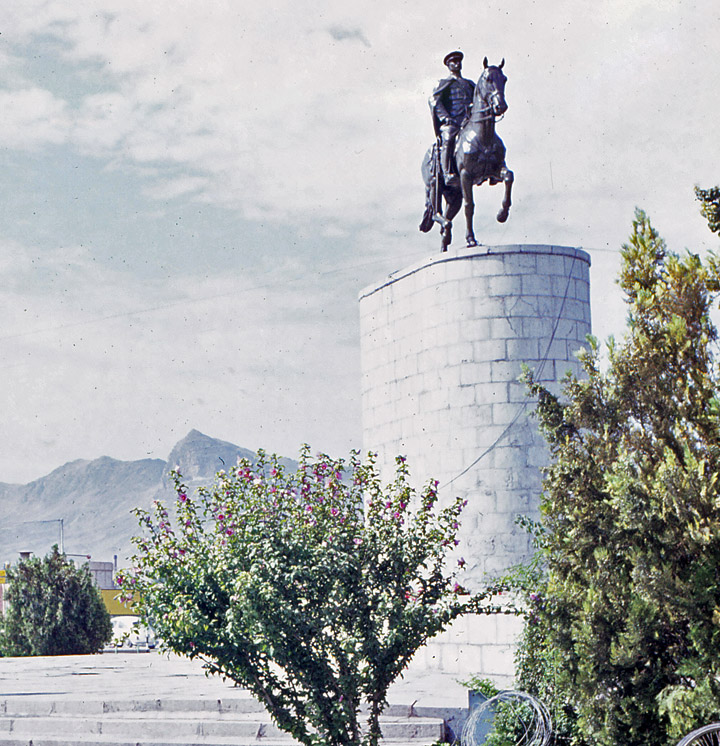 There are various theories pertaining to the origin of the name Tehran.

The official City of Tehran website says that "Tehran" comes from the Persian words "Tah" meaning "end or bottom" and "Ran" meaning "[mountain] slope"—literally, bottom of the mountain slope. Given Tehran's geographic position at the bottom of the slope of the Alborz Mountains, this appears to be the most plausible explanation of the origin of the name of the city (دامنه ی بین دو کوه).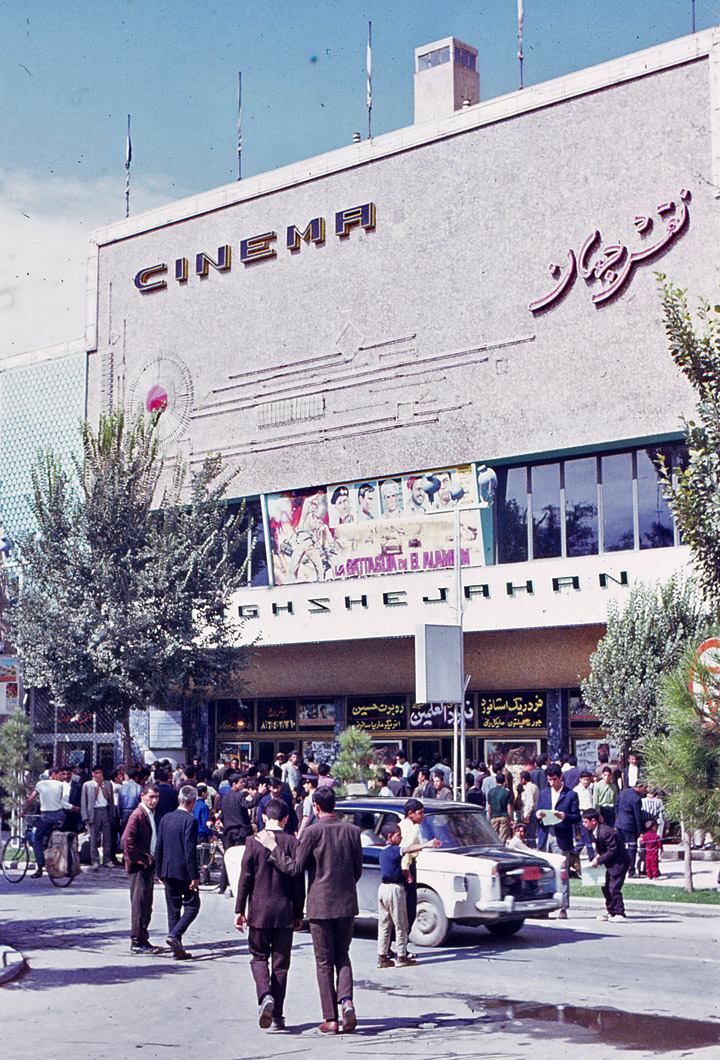 A second theory holds that the word "Tehran" is derived from Tiran/Tirgan, "The Abode of Tir" (Tir being the Zoroastrian Angel of Rain). The ancient Parthian town of Tiran was a neighbor to the town of Mehran ("The Abode of Mehr/Mithra", the Zoroastrian Angel of Water). Both of these were mere villages in the suburbs of the great city of Ray/Rhages. Mehran is still extant and forms a residential district inside Greater Tehran as well as Ray, which forms the southern suburbs of Tehran.

The third theory is that Tehran means "a warm place", as opposed to "a cool place" (e.g. Shemiran)—a cooler district in northern Tehran. Some current texts in this regard claim that the word Tehran in Persian means "warm mountain slope" (دامنه گرم).
Text from Wikipedia
---
---