Pico Island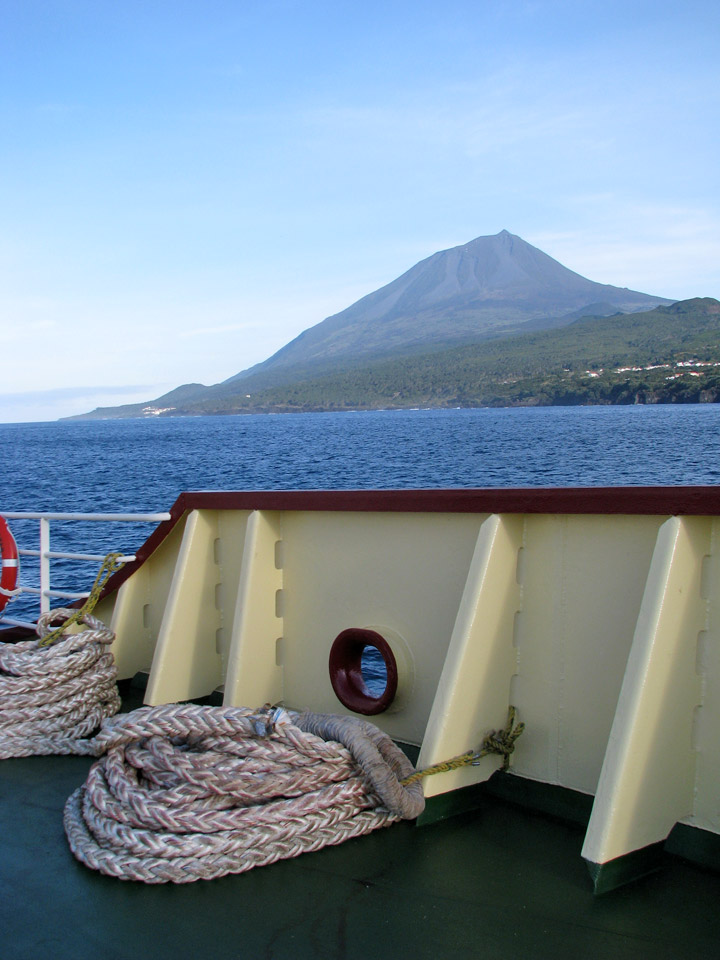 Ponta de Pico
as seen from the "Polar Star"
Pico Island (Portuguese: Ilha do Pico, is an island of the Azores noted for its eponymous volcano, Ponta de Pico (Pico Alto), which is the highest mountain of Portugal and also the highest elevation of the Mid-Atlantic Ridge.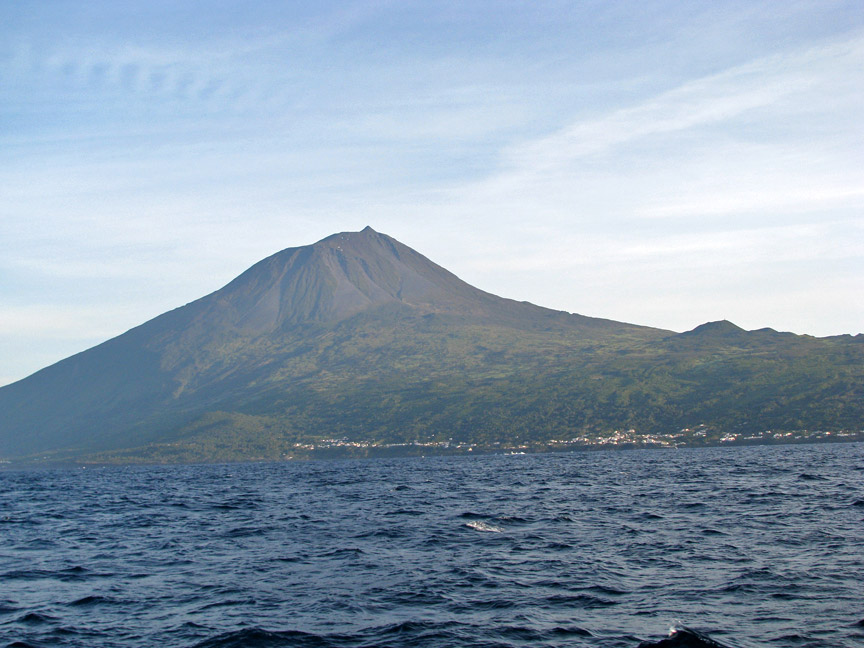 Ponta de Pico
The island is 17.5 km south of São Jorge (Ilha de São Jorge) and just 7 km west of Faial (Ilha do Faial). It is 42 km long and has a maximum width of 15 km and an area of 447 km², making it the second largest of the Azores islands. The main settlements are the capital Madalena, São Roque do Pico and Lajes do Pico, the total population is around 15,000.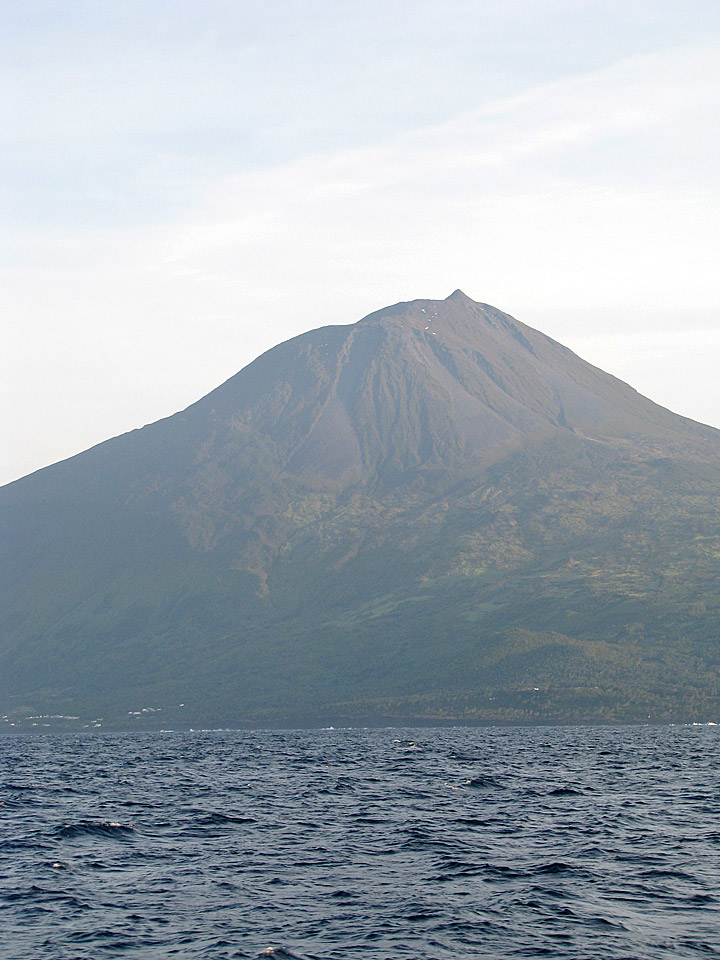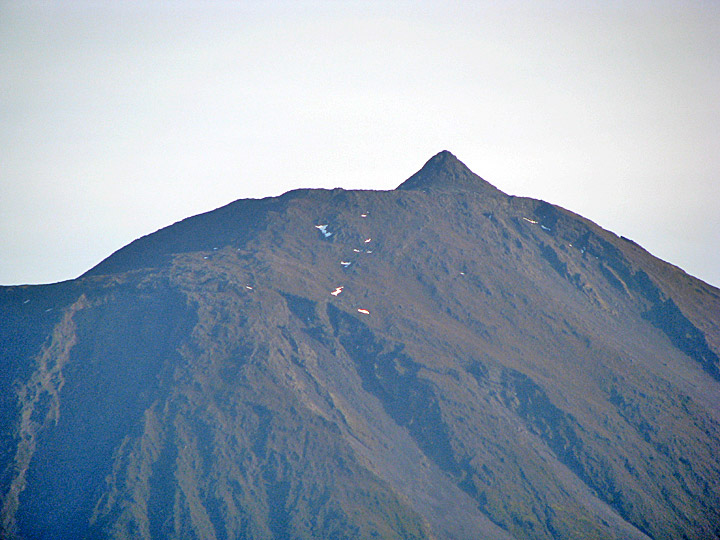 smaller cone on the summit
The volcano is in the south-west of the island, at 38.47 N, 28.40 W. It is a basaltic stratovolcano 2,351 m high with steep sides. The last eruption on the island was in 1963, with a small submarine eruption off the northwest coast. Prior major eruptions were in 1562-64, 1718 and 1720. The paths of the lava flows are still visible, those of the 16th century and 1718 were particularly substantial, extending for over 10 km.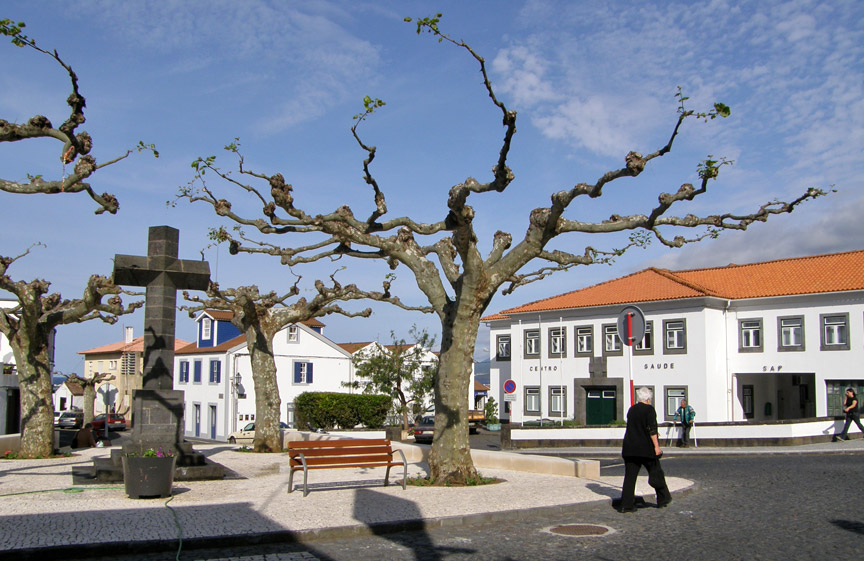 Lajes do Pico
More Photos of Lajes do Pico
The island supported a substantial whaling industry until 1980. The position of the island on the Mid-Atlantic Ridge means that deep water is very close. Active industries include tourism, ship-building and wine production. Landscape of the Pico Island Vineyard Culture has been a UNESCO World Heritage Site since 2004. It has a notable wine, the Pico Wine (Vinho do Pico).
Text from Wikipedia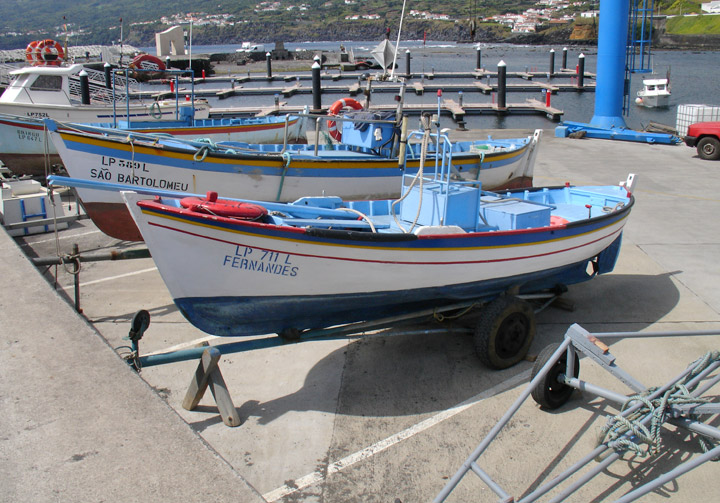 Lajes do Pico harbor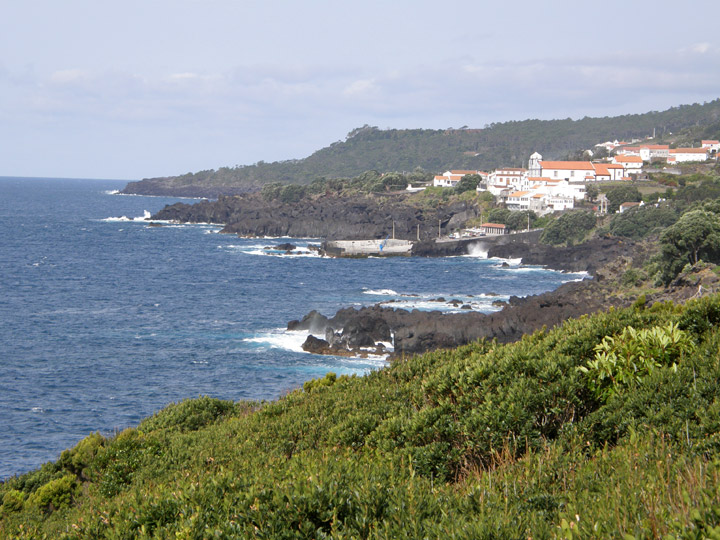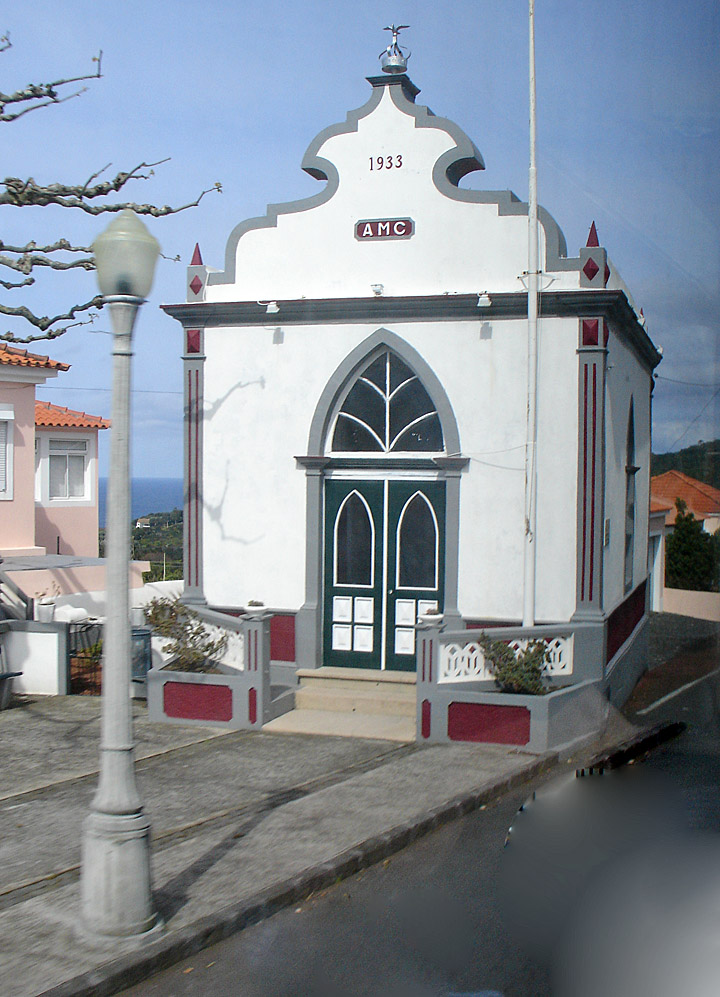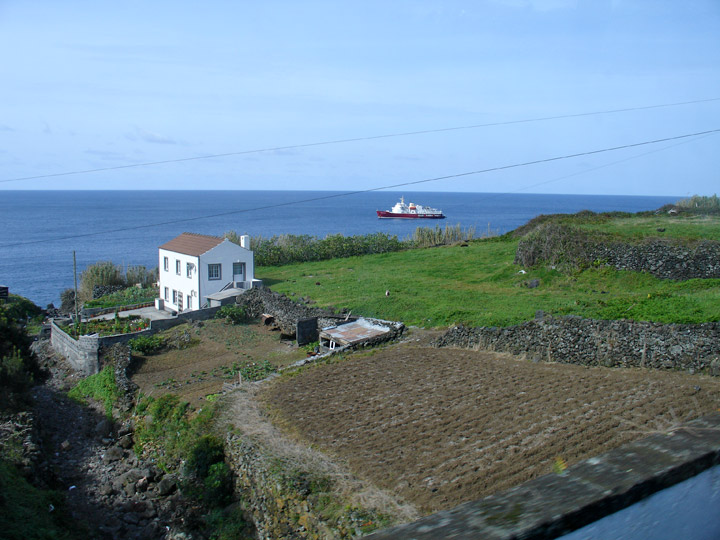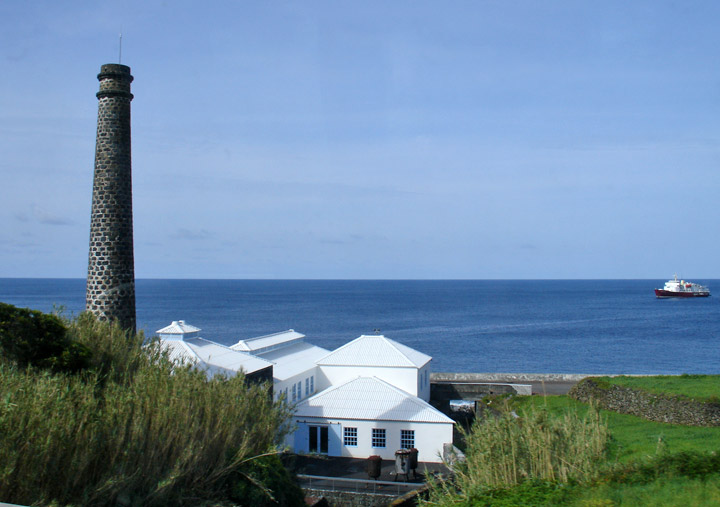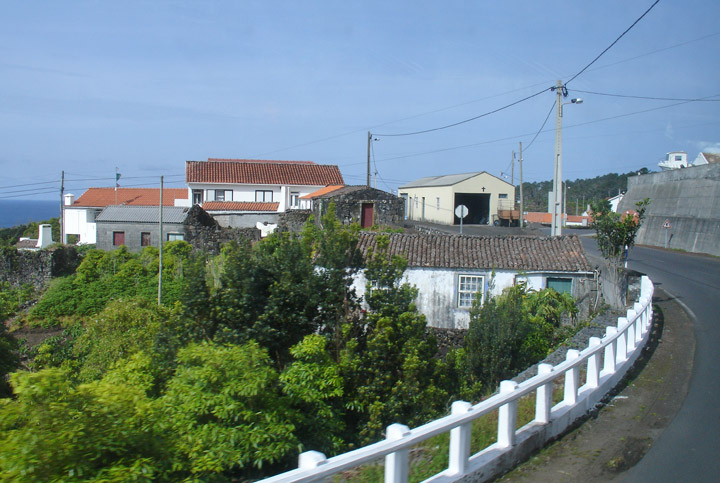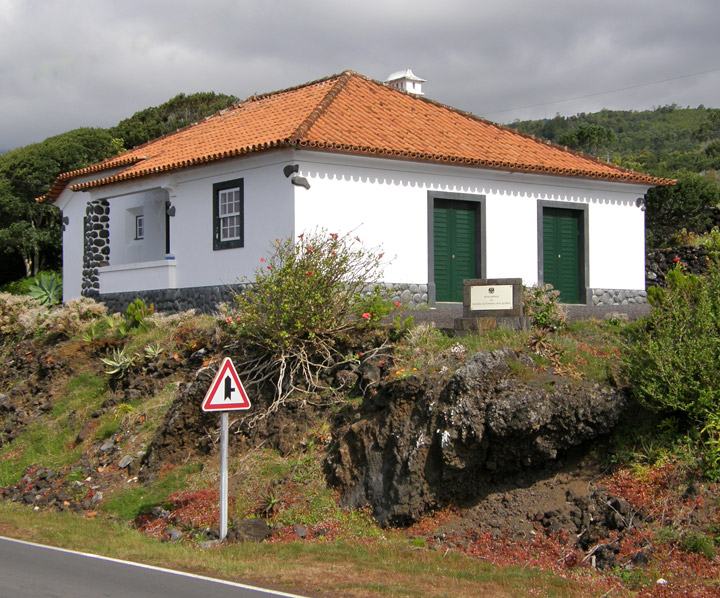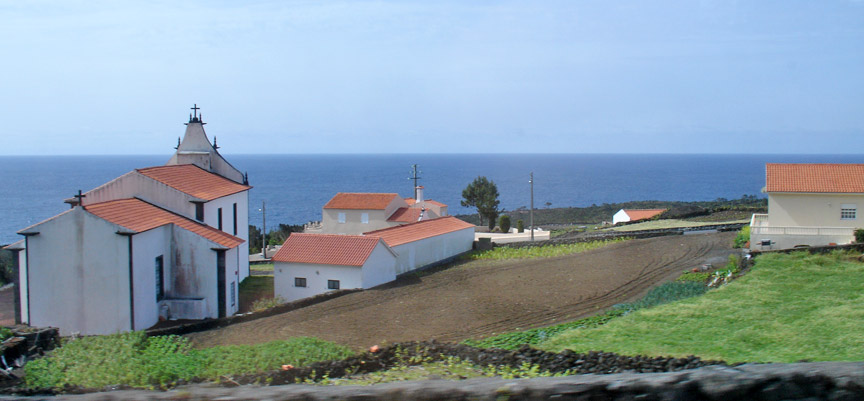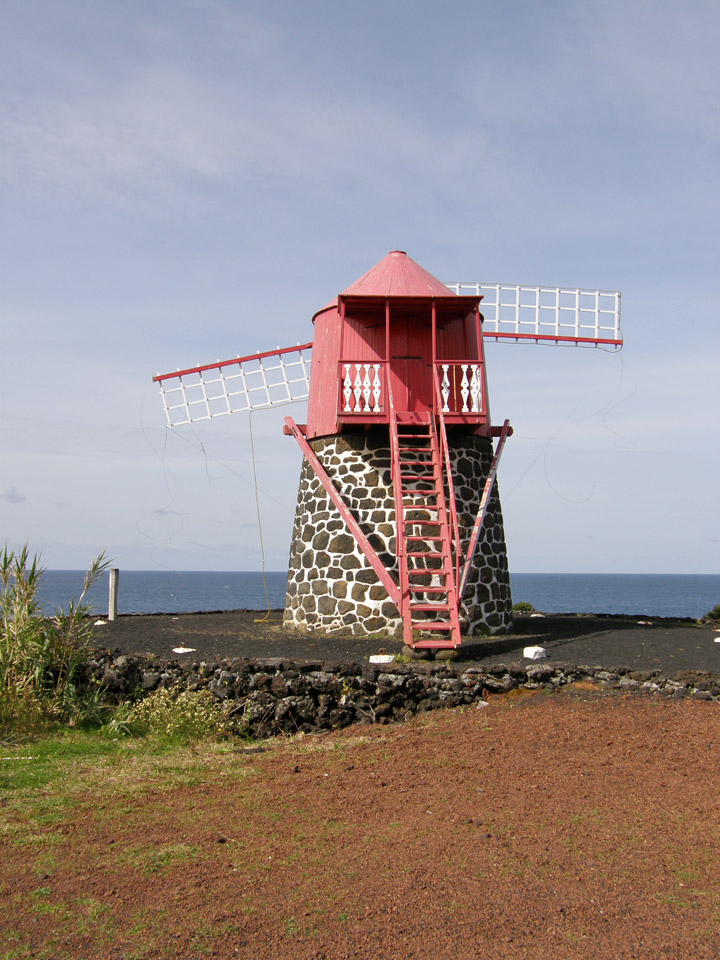 restored windmillll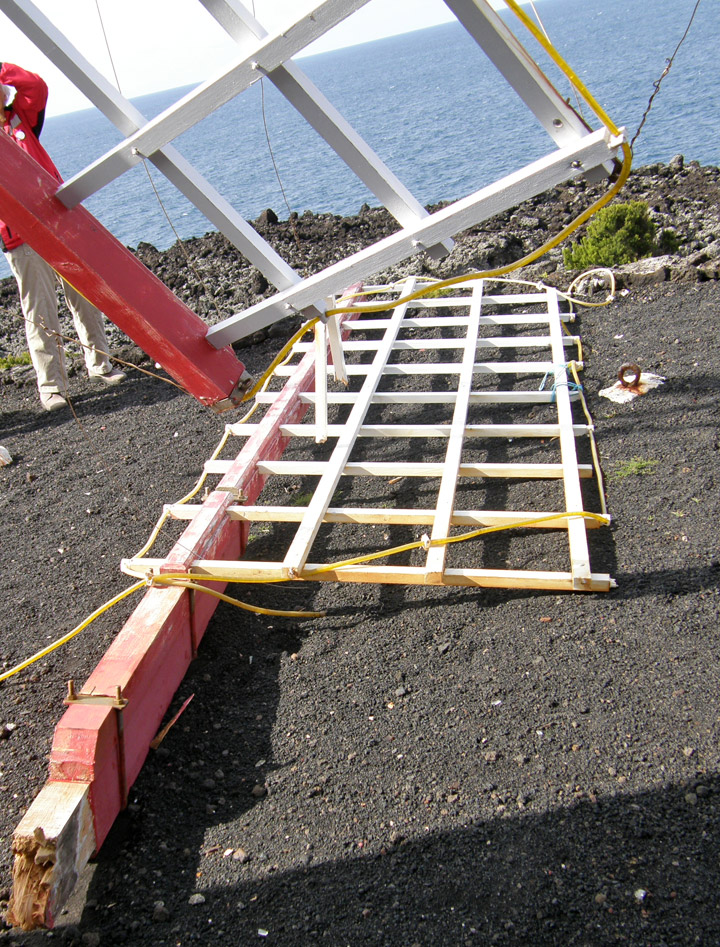 which recently lost two of its fans
during high wind gusts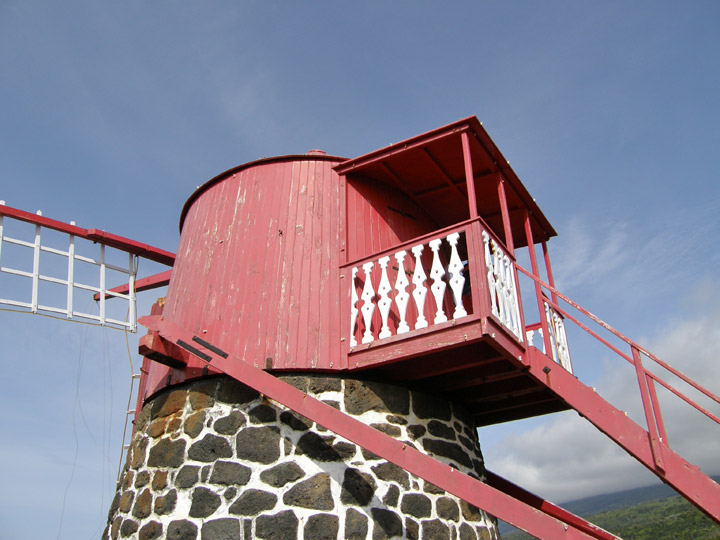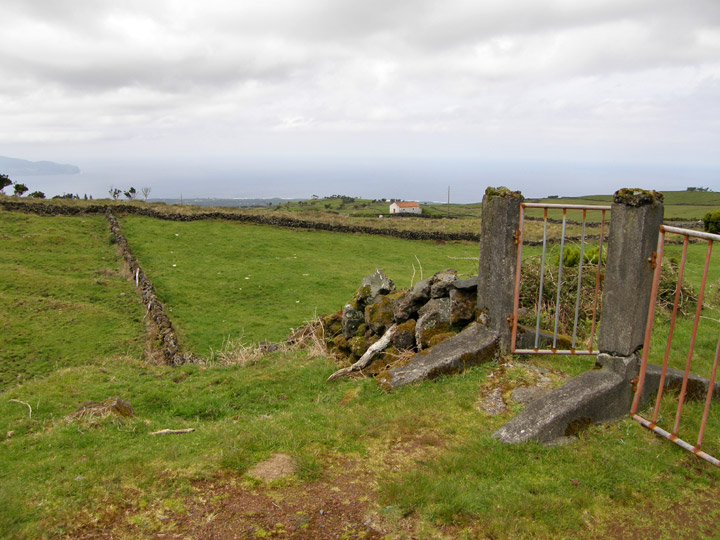 grazing paddocks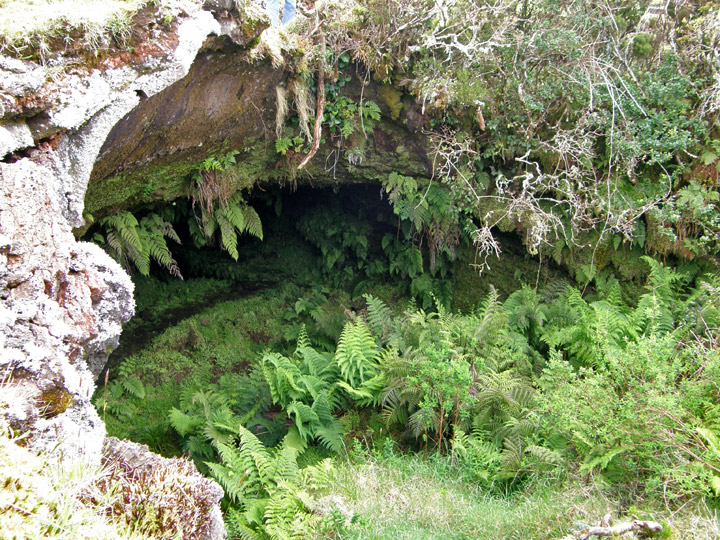 entrance to lava cave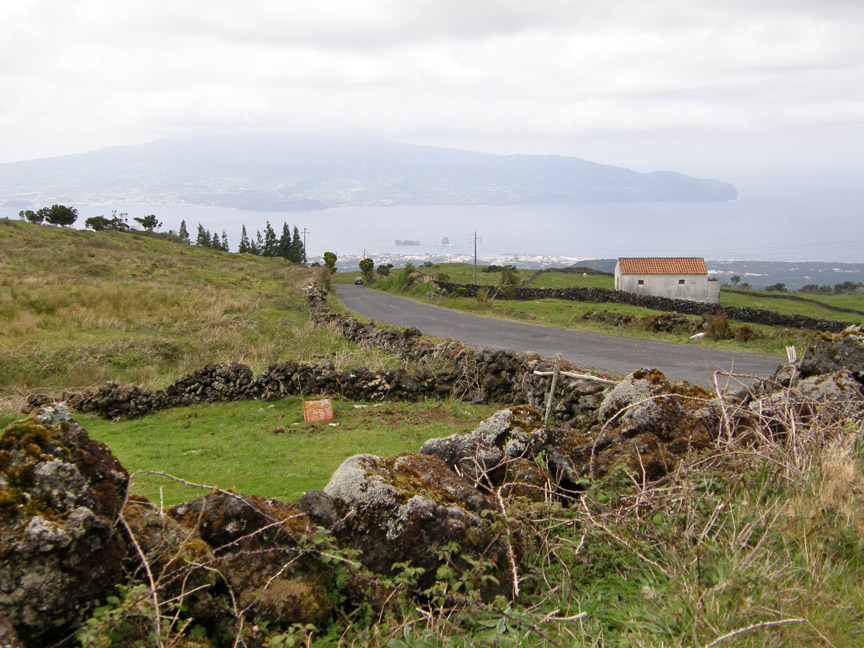 view of the island of Faial to the west of Pico across the channel.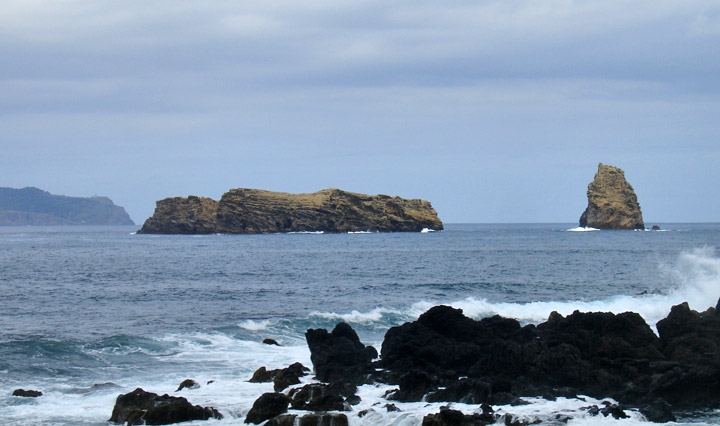 rocks off the town of Madalena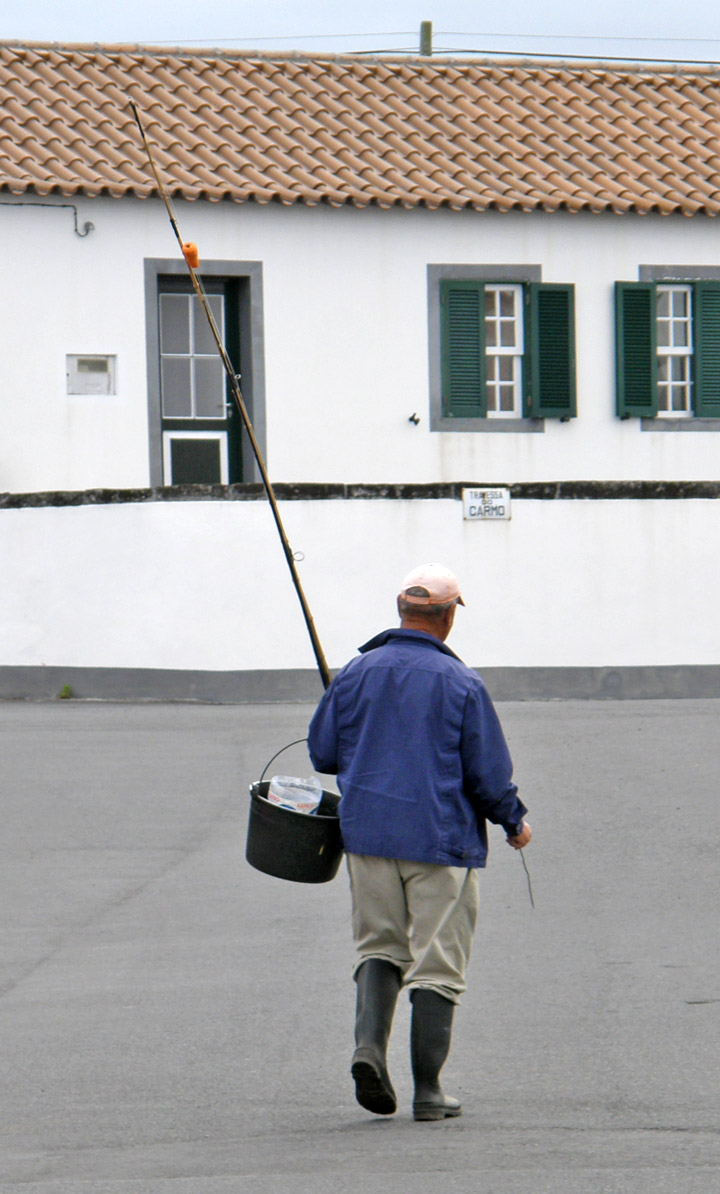 fisherman coming home with his catch
---
---