São Miguel Island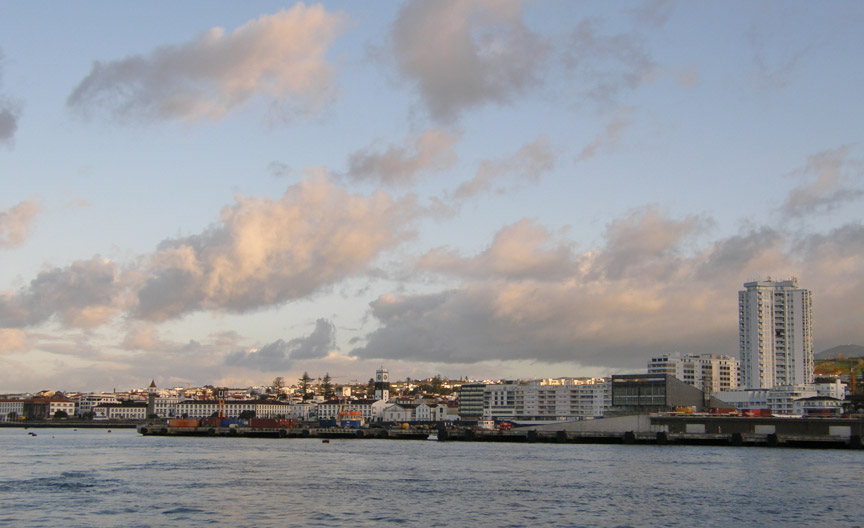 Ponta Delgada
São Miguel Island, Portuguese for Saint Michael), nicknamed "The Green Island", is the largest and most populous of the Azores Islands archipelago. The island covers 759 km² (293 sq mi) and has around 140,000 inhabitants (called Micaelenses); the largest town is Ponta Delgada, with about 45,000 inhabitants.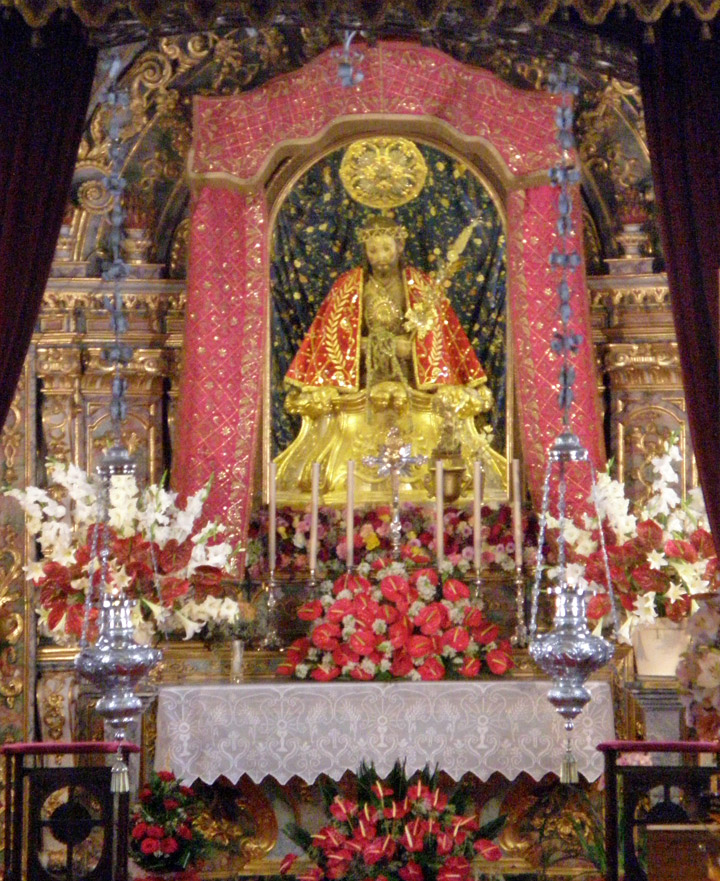 Holy Ghost Festival
More Photos of the Holy Ghost Festival church
Photos of the gathering worshipers
São Miguel 64 km from east to west, and between 8 and 14 km wide. Named the "Green (Verde) Island", São Miguel is largely covered with fields and meadows in the lowlands. The ancient laurisilva forest has been mostly replaced by exotic vegetation.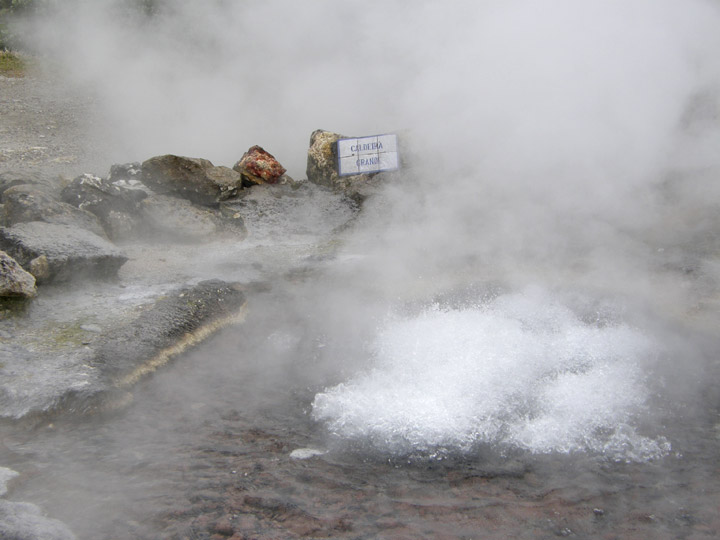 hot spring at Furnas
Some hot springs (caldeiras) appear mostly in the center of the island, which is composed of an old solid mass that stretches from Povoação to Nordeste. São Miguel has 3 stratovolcanoes and caldeiras, Sete Cidades, Agua de Pau, Caldeiras and finally Furnas. The volcanic masses are connected between the alignments of the cone-like mass that are made up of peaks.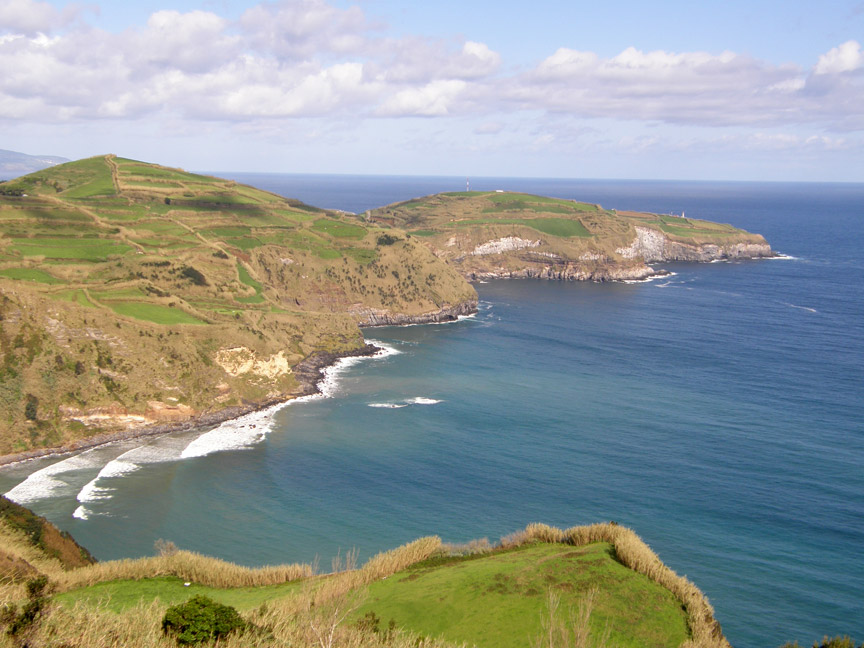 Miradouro de Santa Iria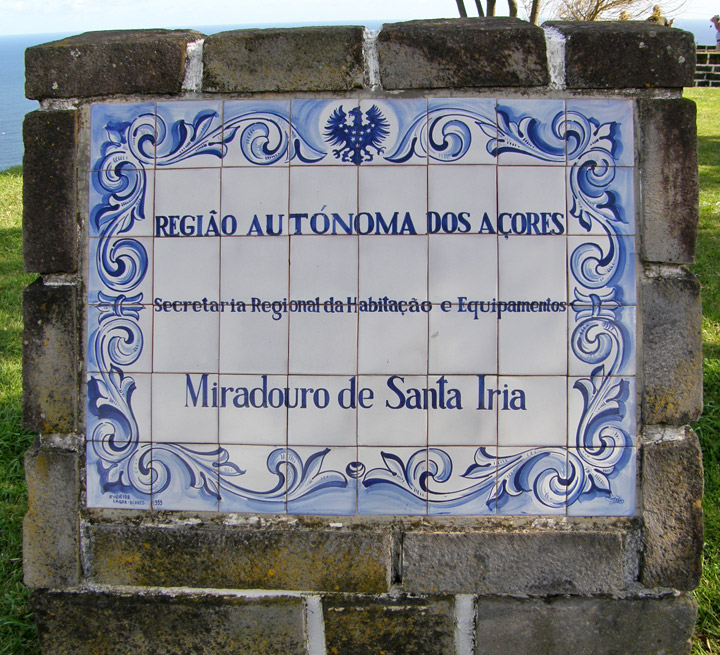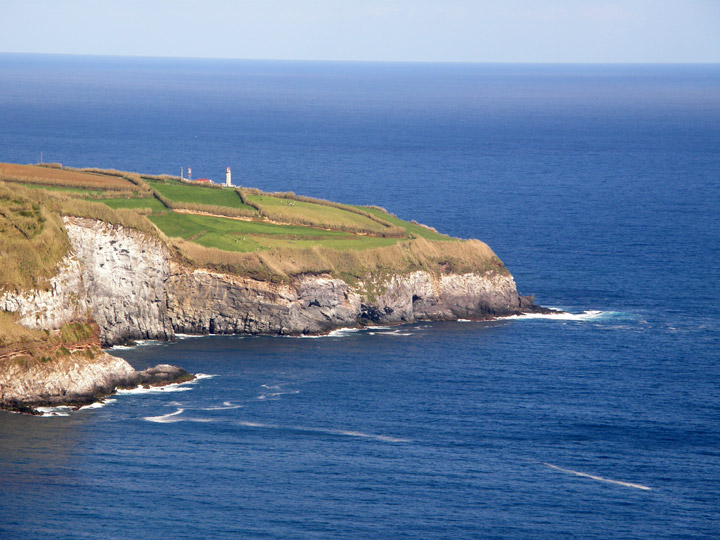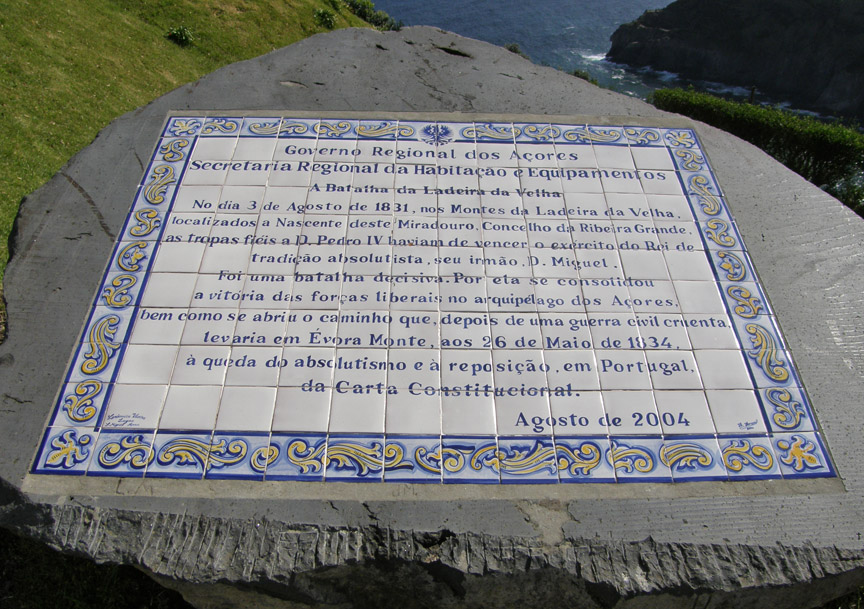 The peak area between Sete Cidades and Fogo is a monogenetic volcanic field composed of 270 volcanoes. They are primarily made up of basaltic cones which were formed during Strombolian and Hawaiian-style eruptions. It is the most recently active area of the island. The youngest volcanoes are relatively well dated. It is possible to count 19 eruptions which have occurred 3,000 years ago. One eruption was historical and is known as Fogo 2, it occurred in 1652.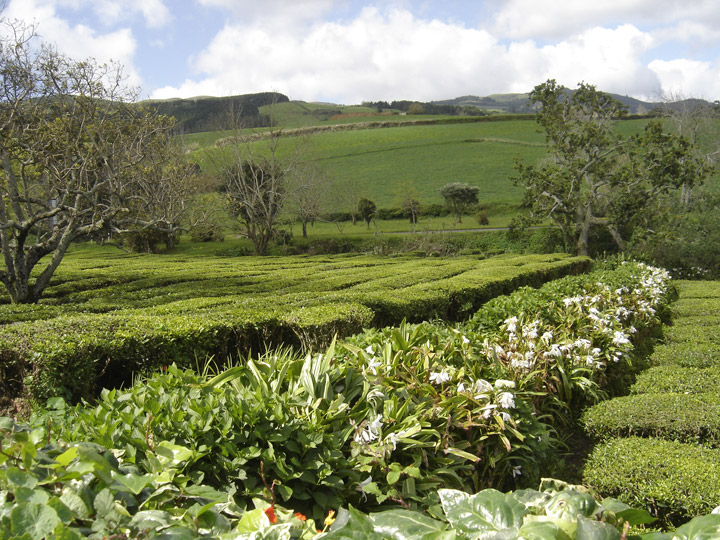 Tea Plantation
More Photos of the Tea Plantation
The highest elevation on São Miguel is the Pico da Vara with 1,103m.
Text from Wikipedia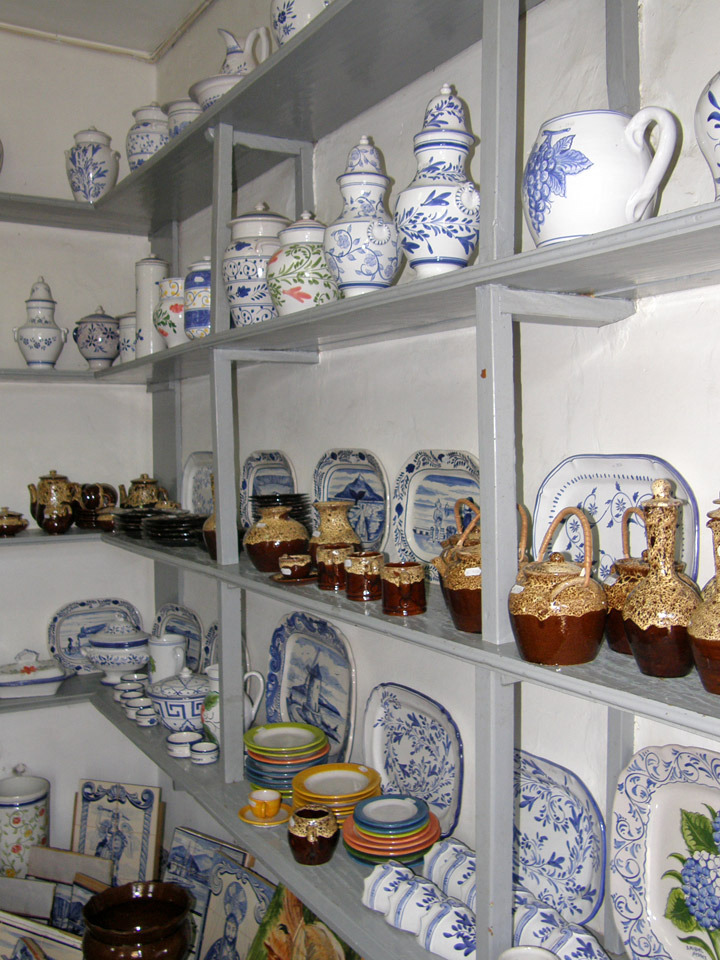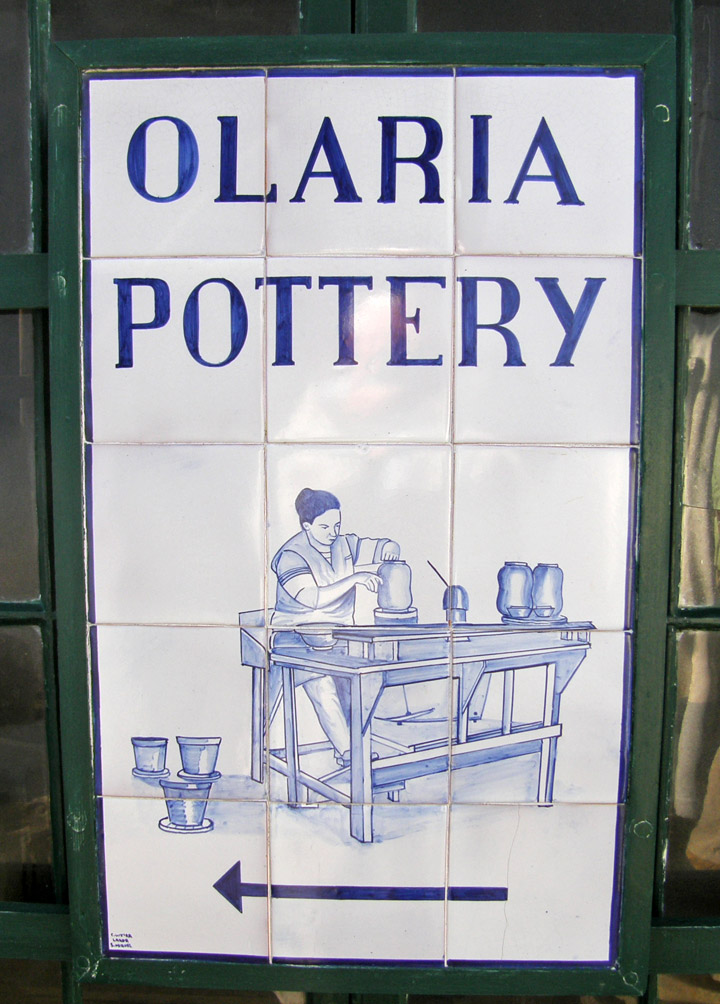 ---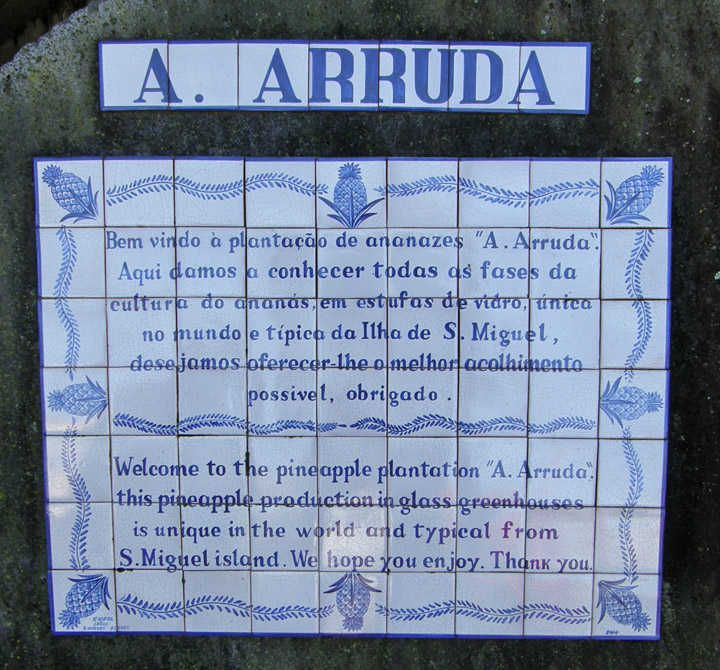 pineapple plantation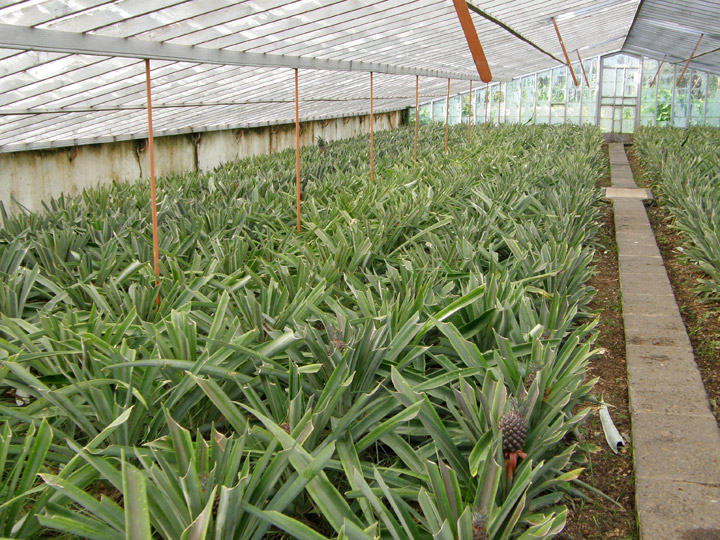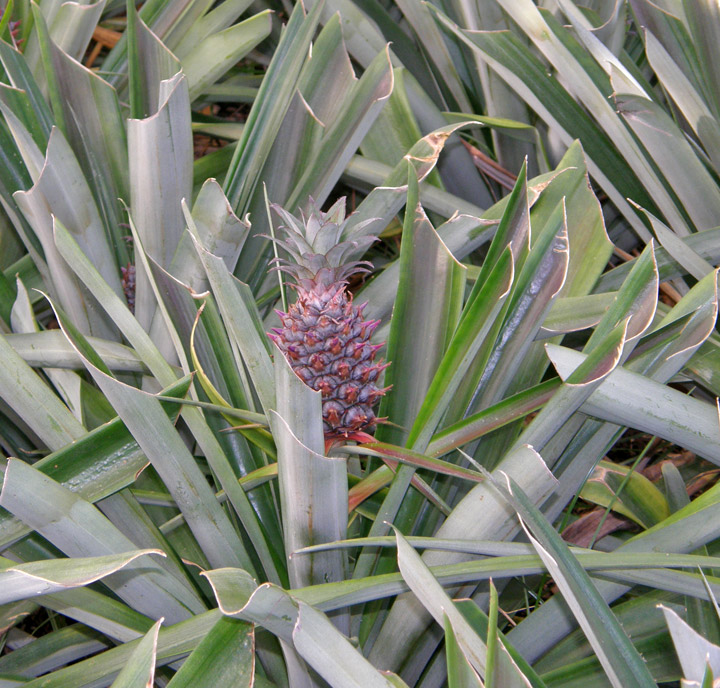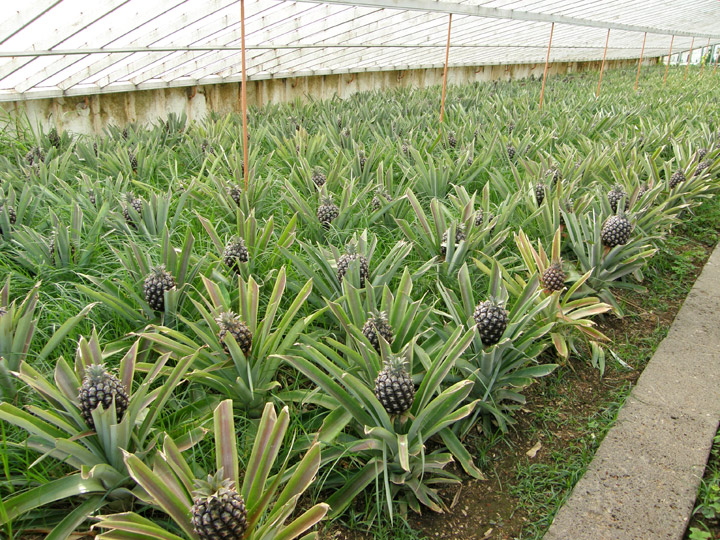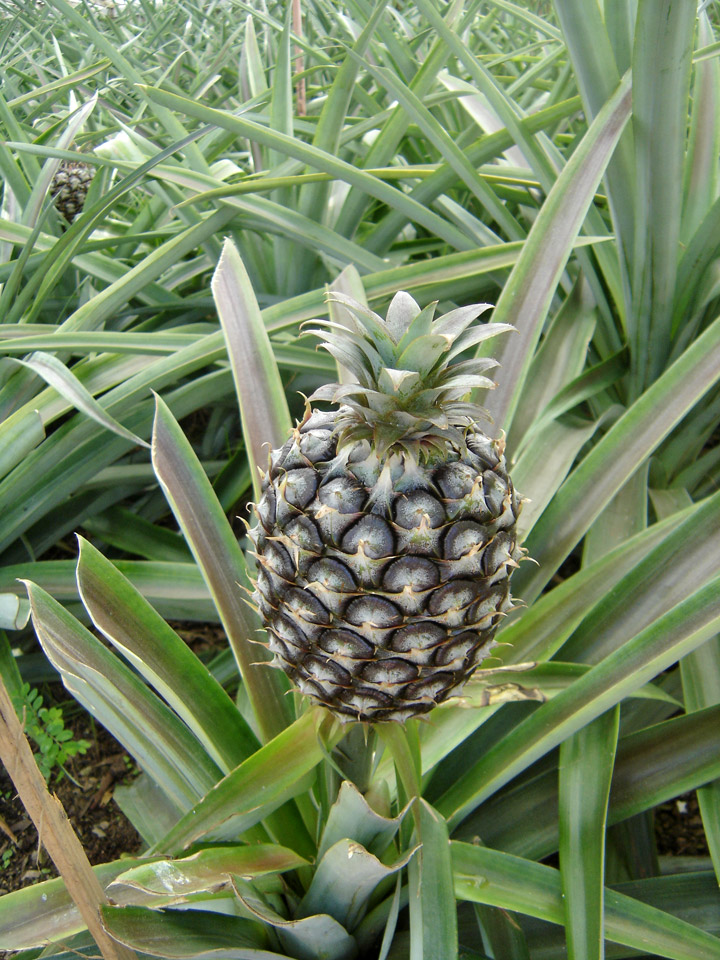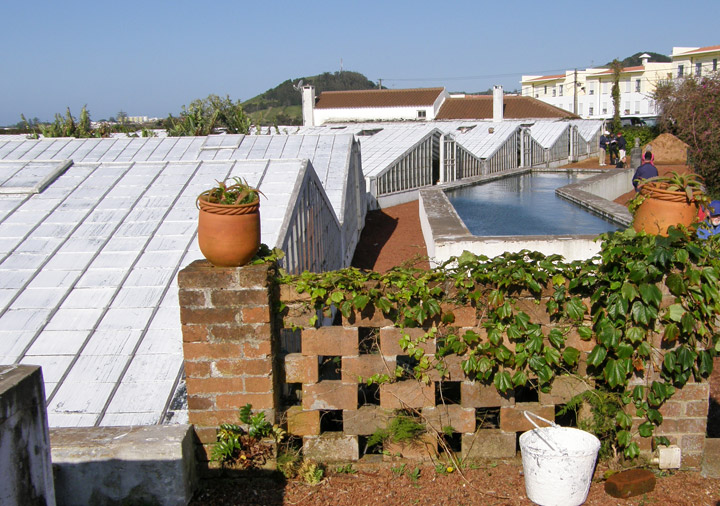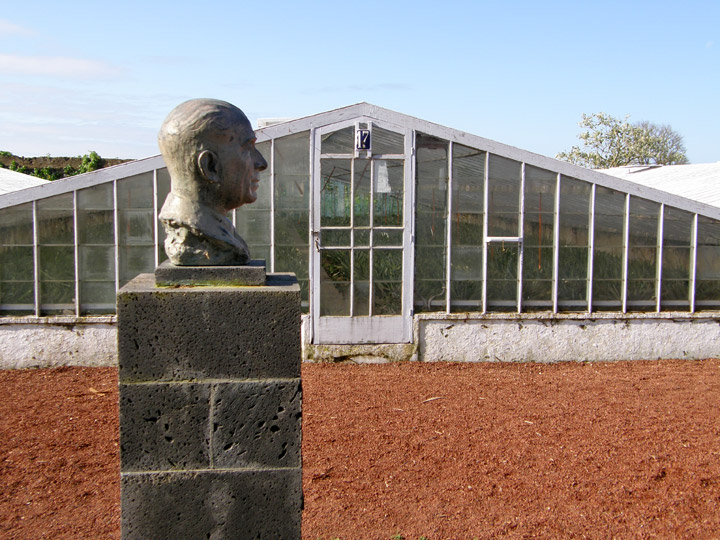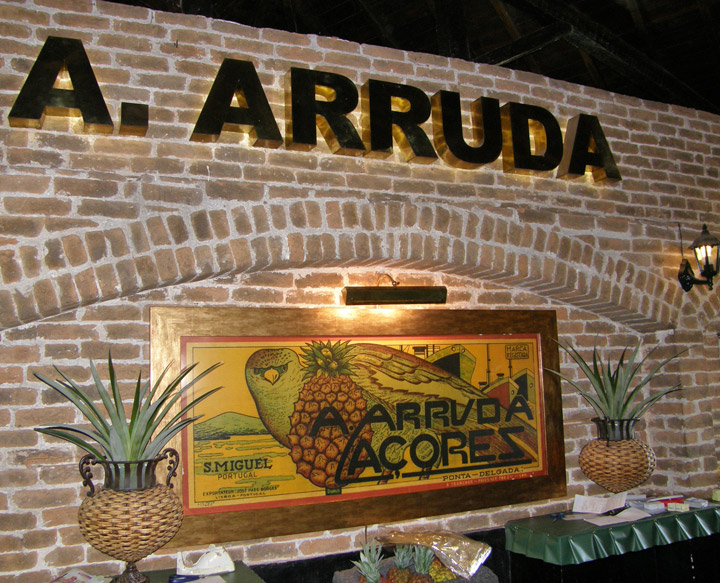 ---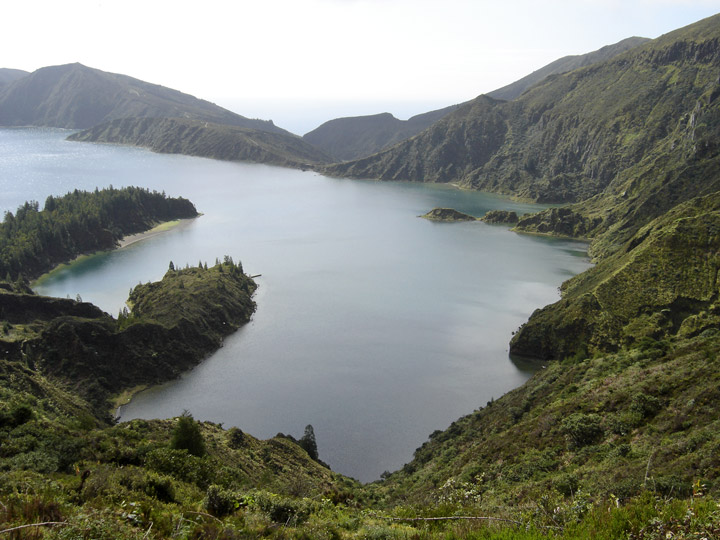 Lagoa do Fogo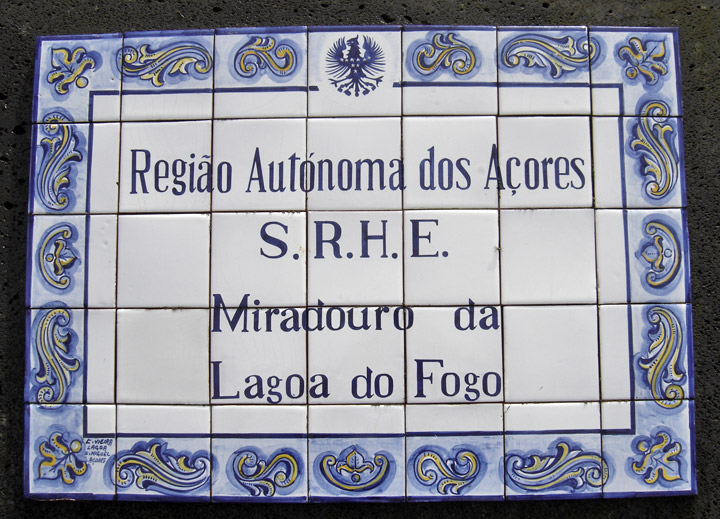 ---
Ribeira Grande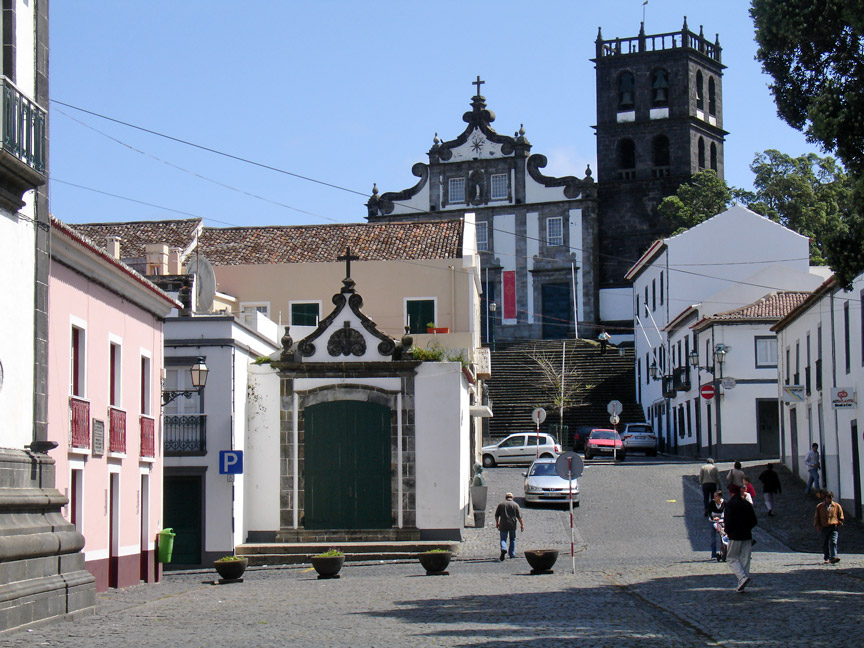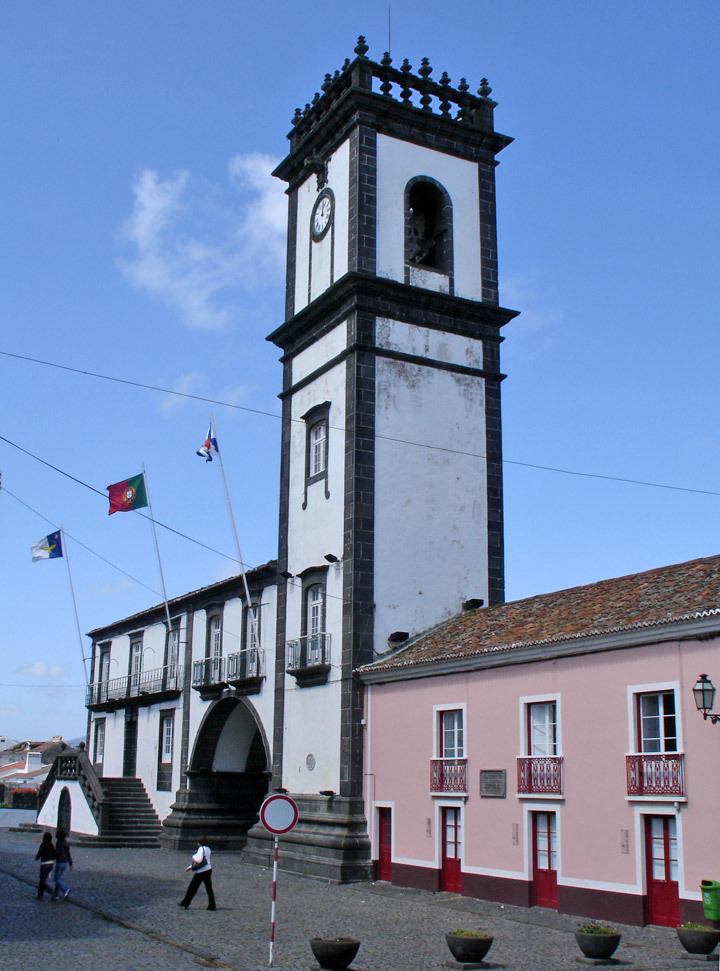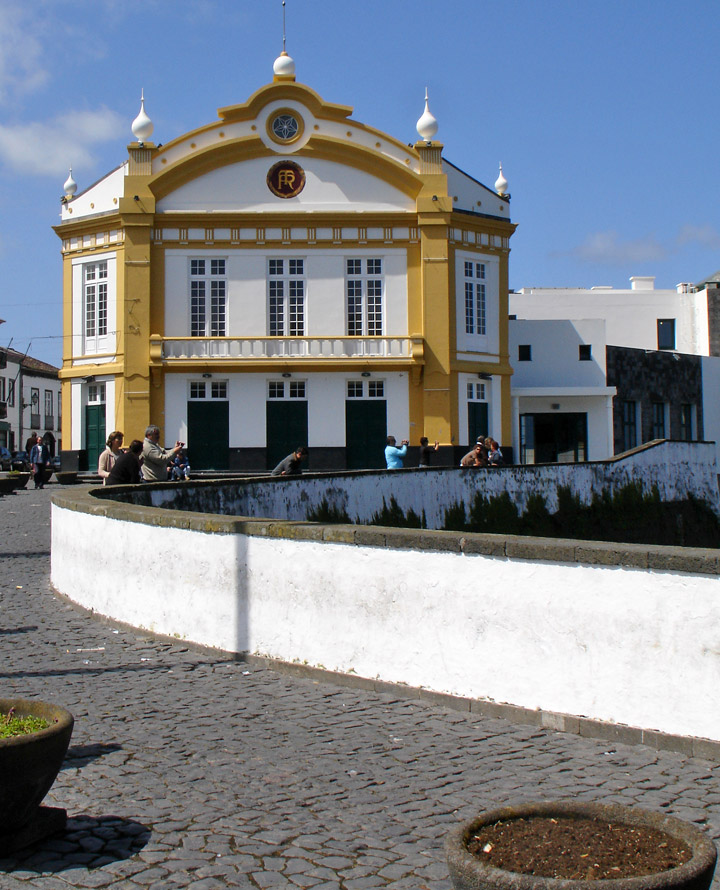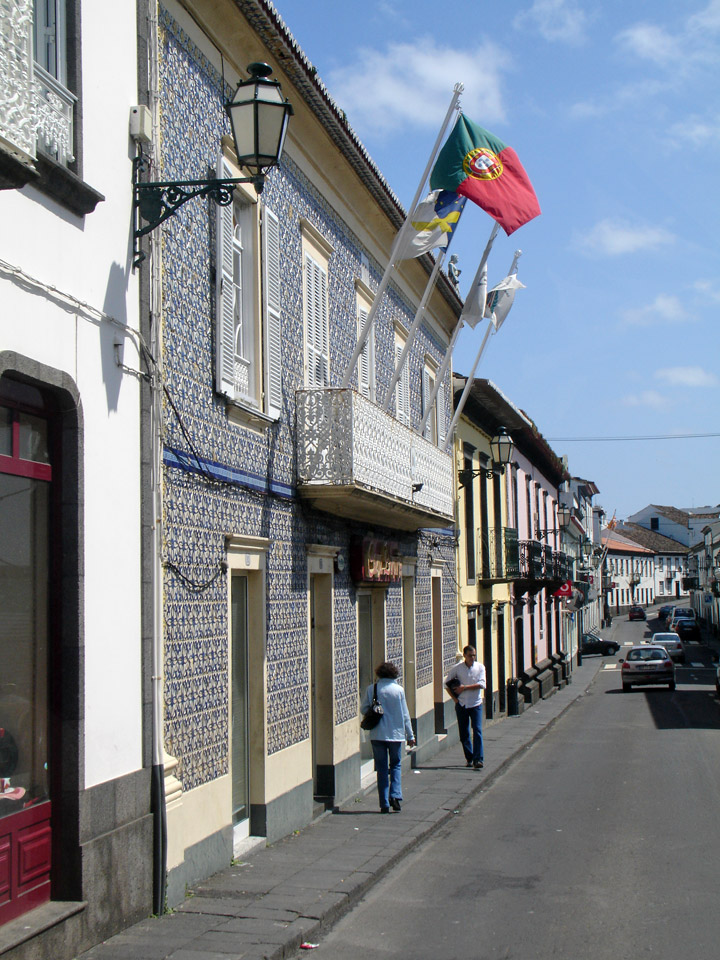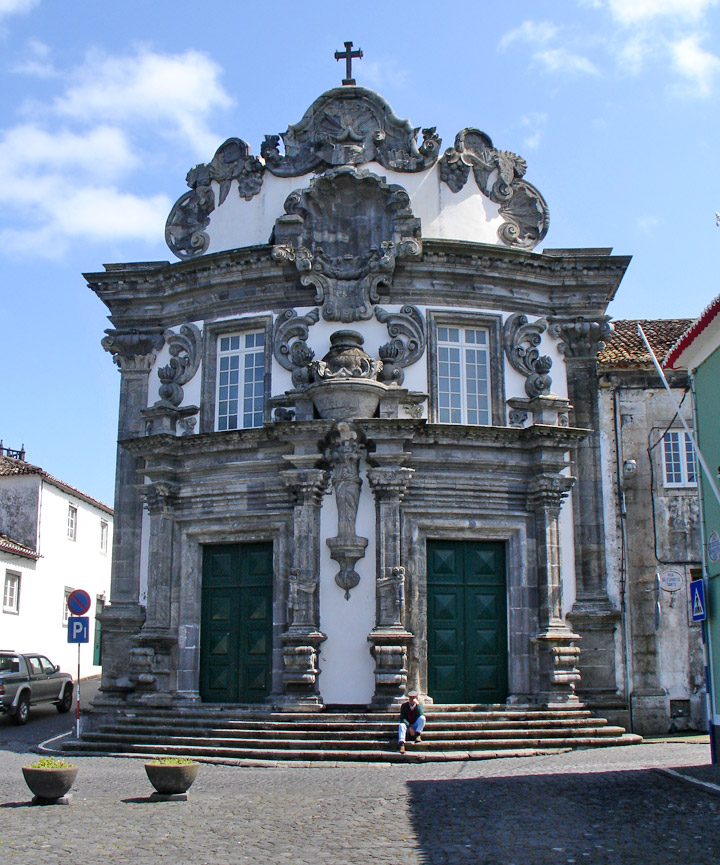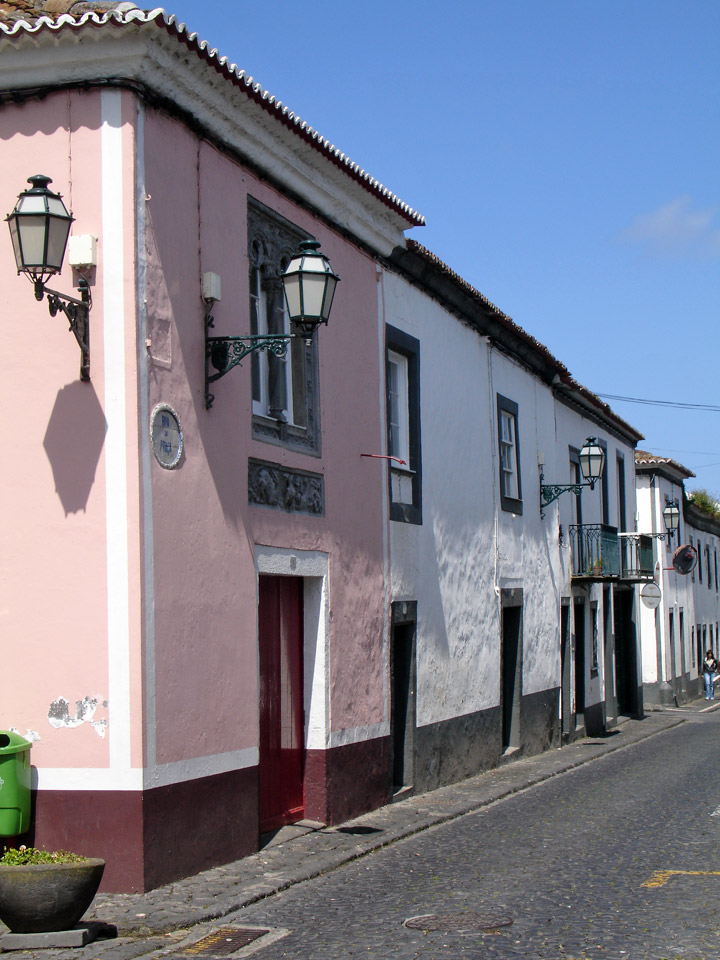 ---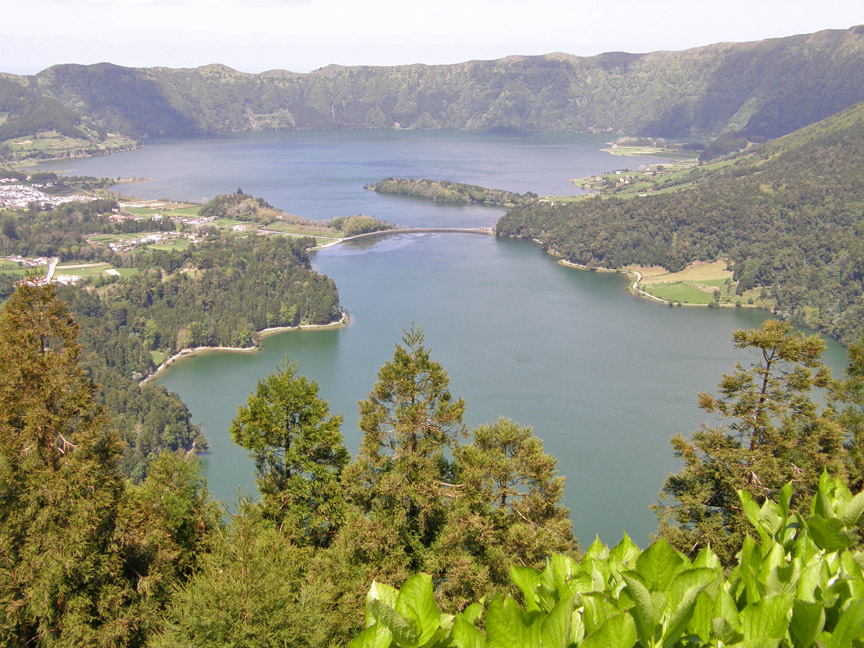 Lagoas das Sete Cidades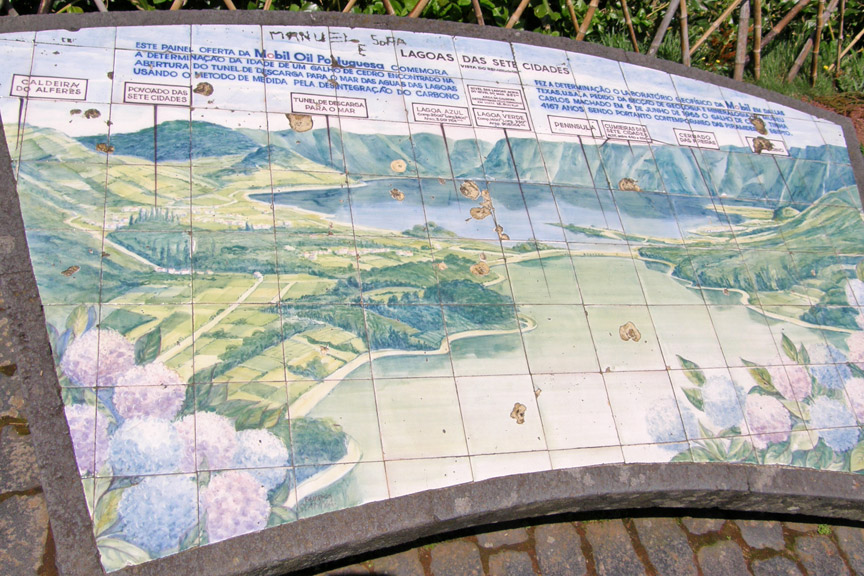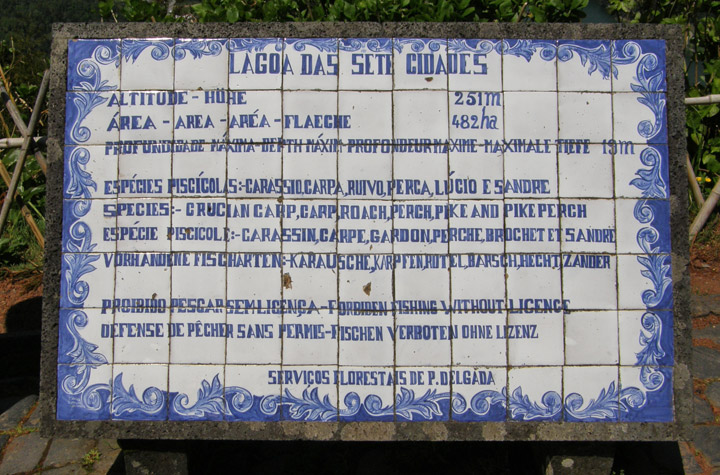 view, but don't fish in my lake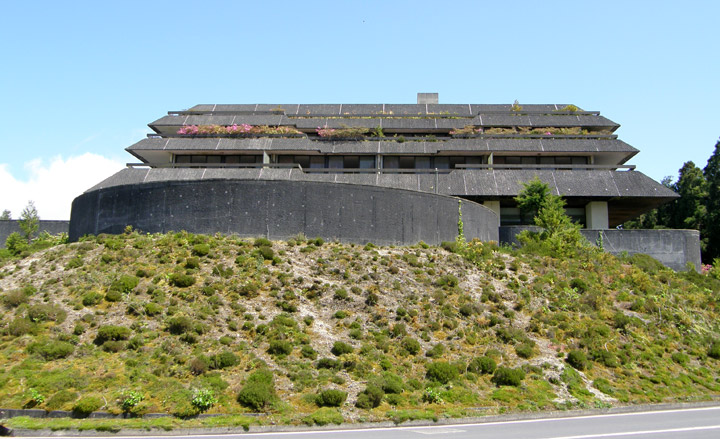 hotel with a view but no occupants
economic failure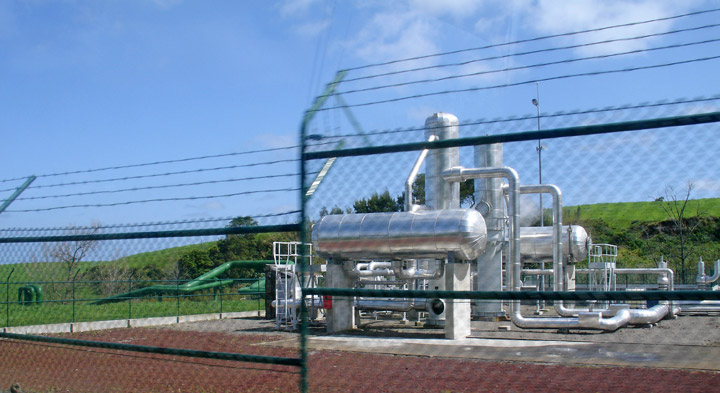 extraction of hydrothermal energy for heat and electricity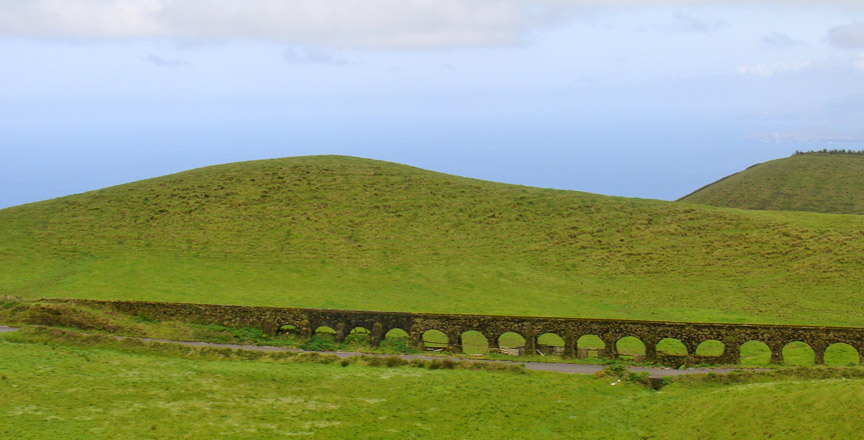 aqueduct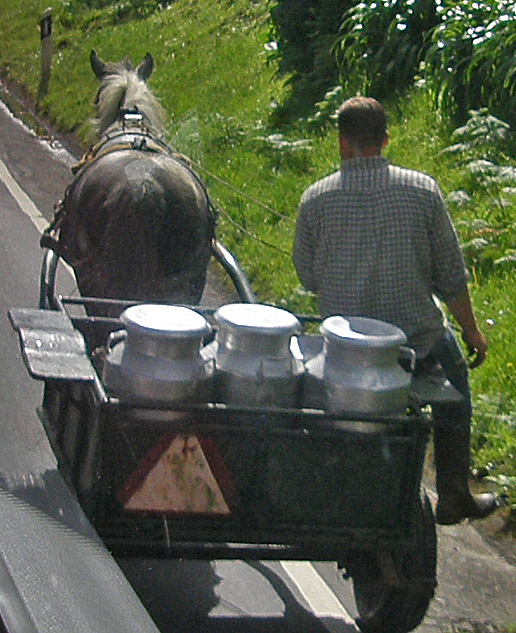 taking his milk to the dairy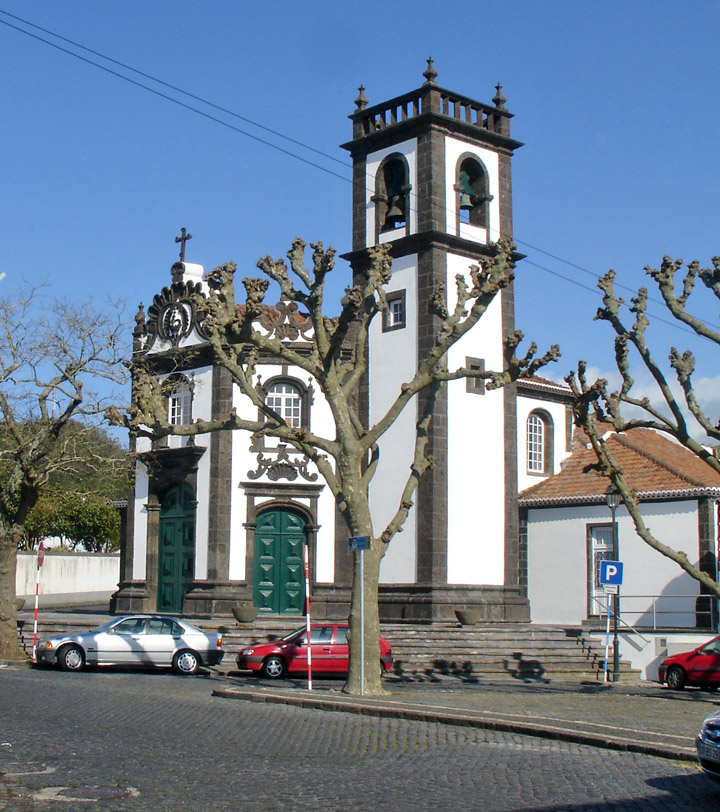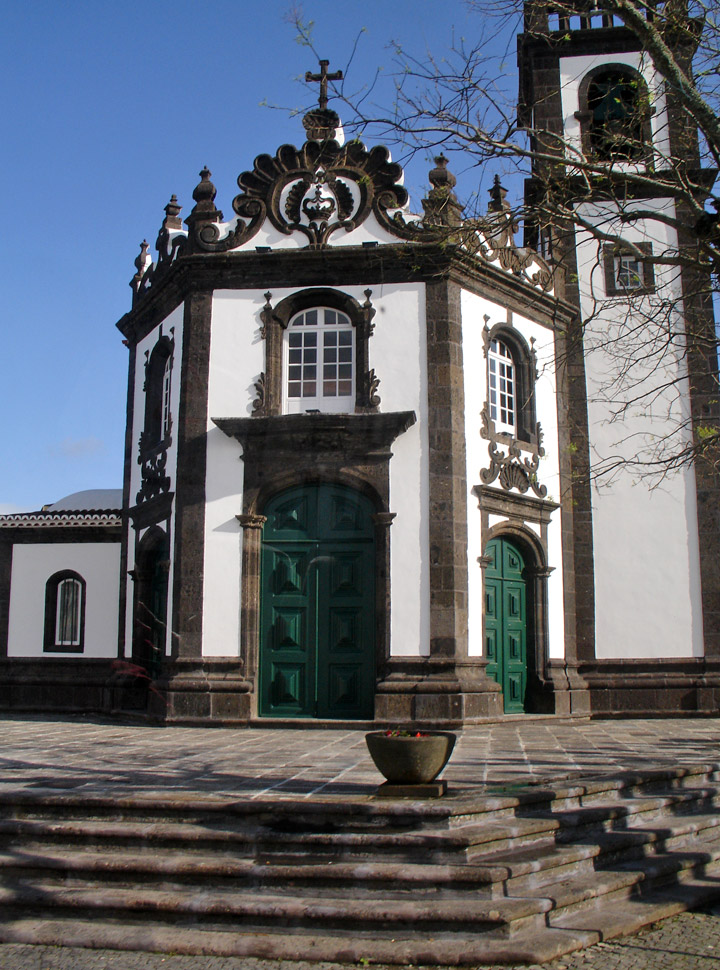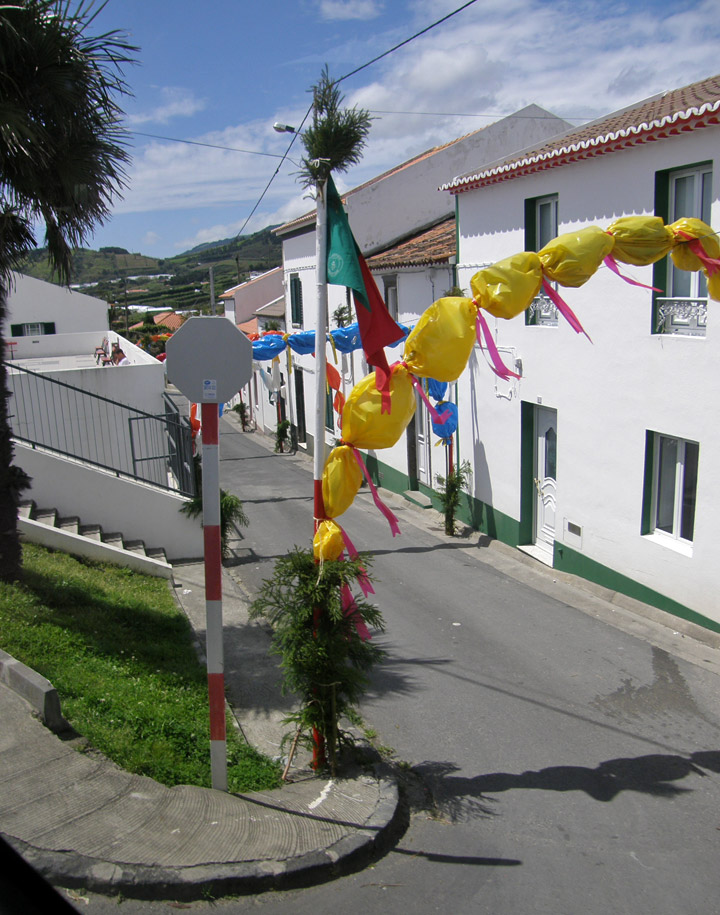 festival decorations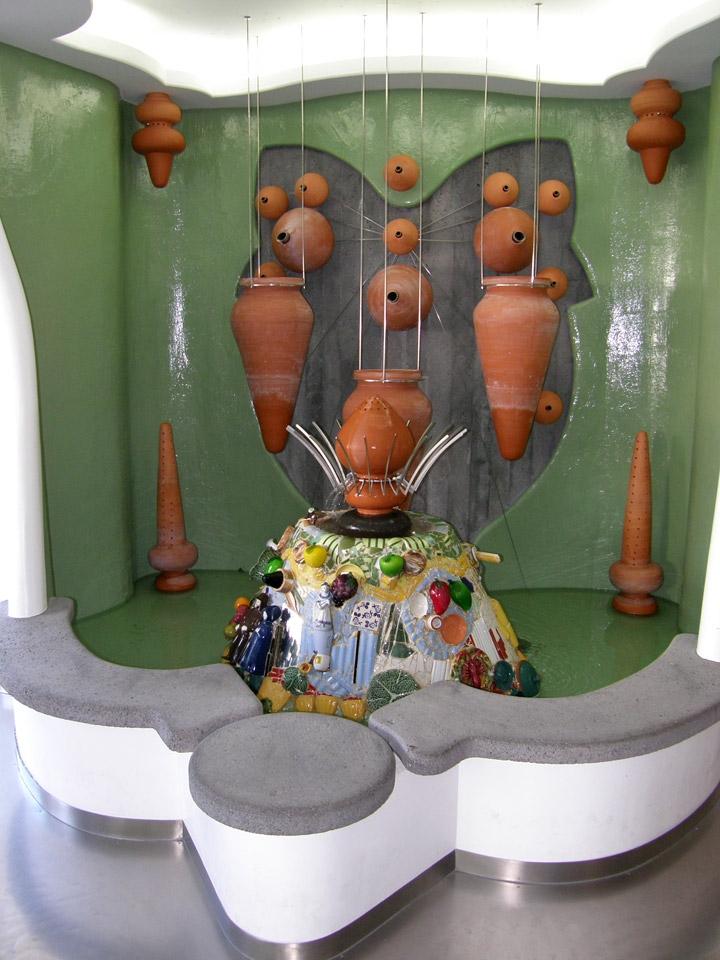 ---
---