Bermuda

Photos from 1974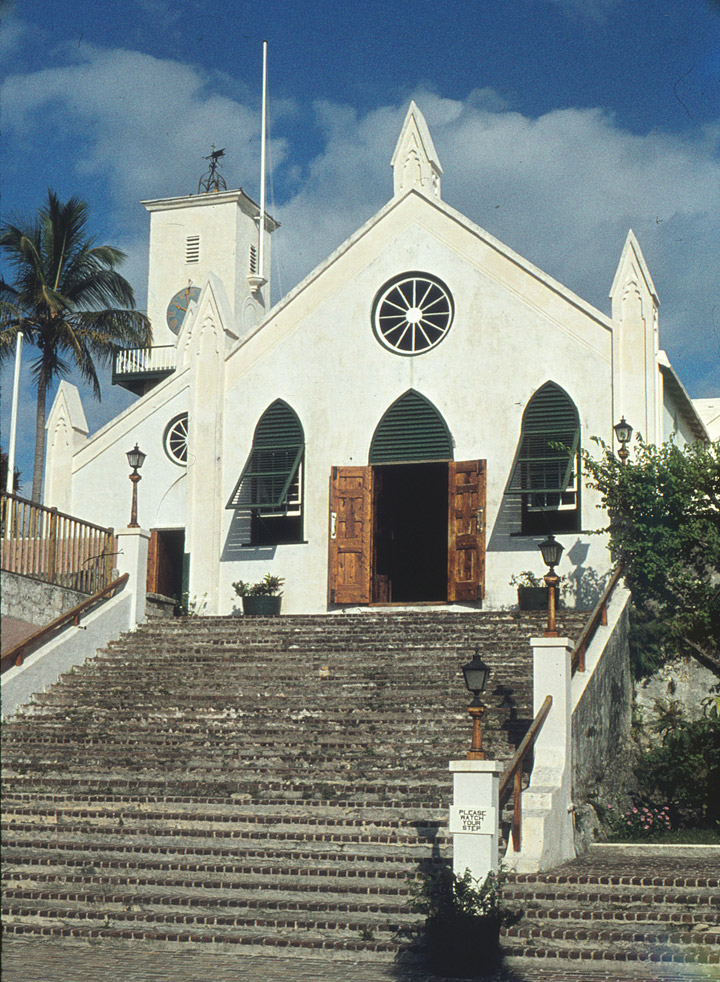 St. George, Church of England
The Origins of Bermuda lie in the town of St. George, where the original shipwrecked settlers landed in 1609, and where the first community was established following the official colonization in 1612. The name derives partly from the patron saint of England, but also from Admiral Sir George Somers, the colonies founding father. In addition to being packed with historical significance due to the fact that it was the capital until 1815, it is one of the best-preserved historical cities. St. Peterís church is the oldest continuously used church in the Western Hemisphere.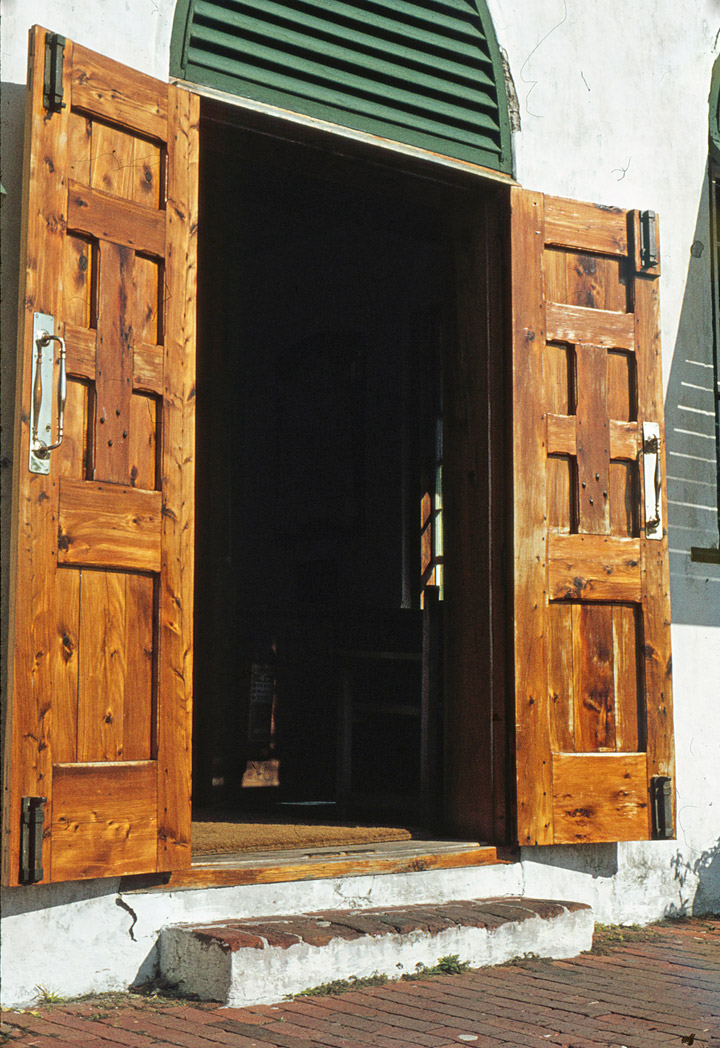 old wooden door to St. Georges's church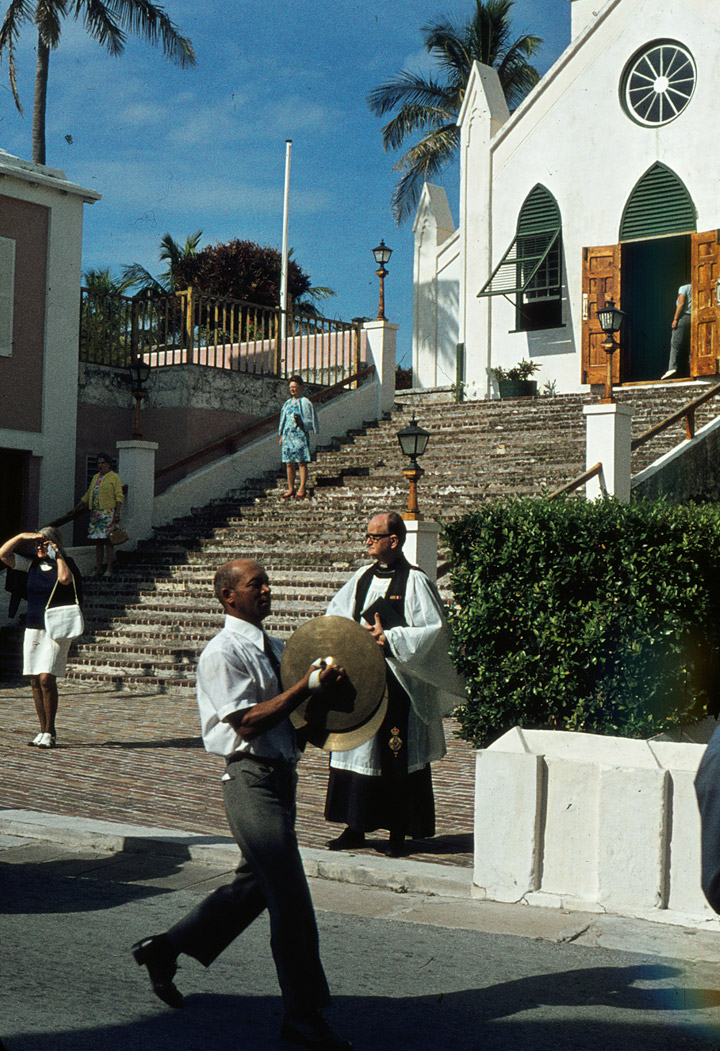 the priest presiding over a celebration
More Photos of the March at the Harbor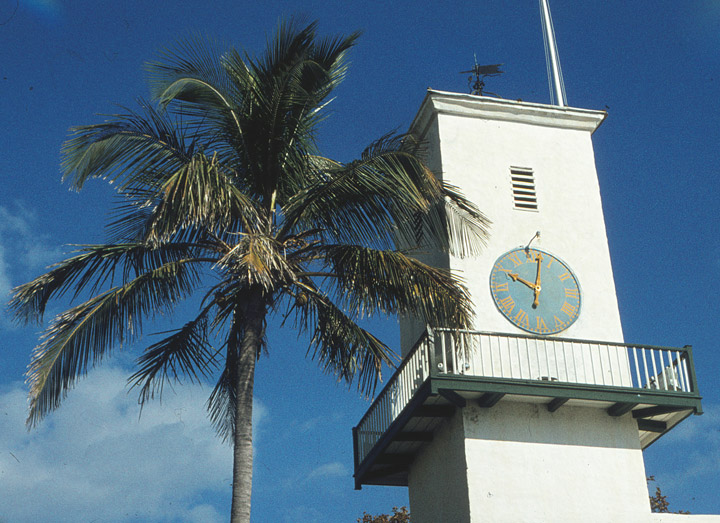 church steeple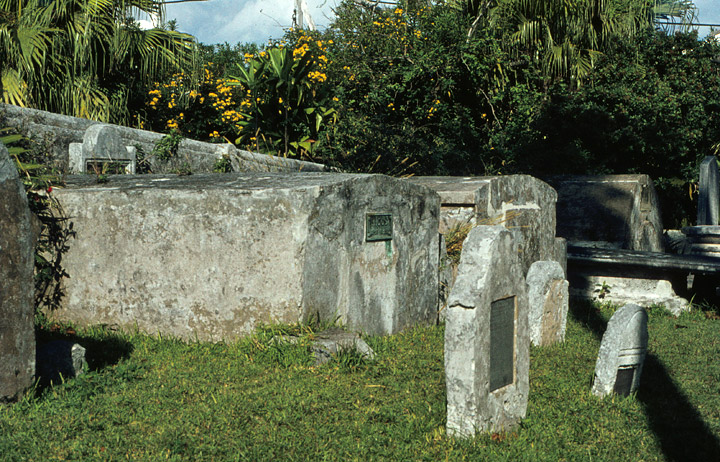 church graveyard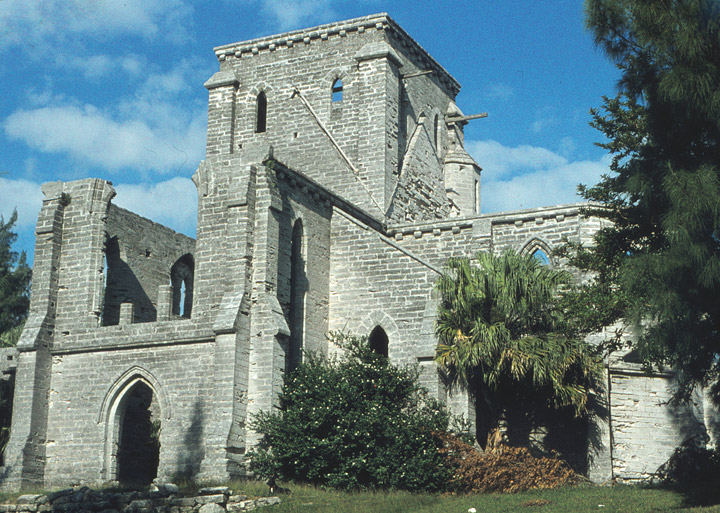 ruined church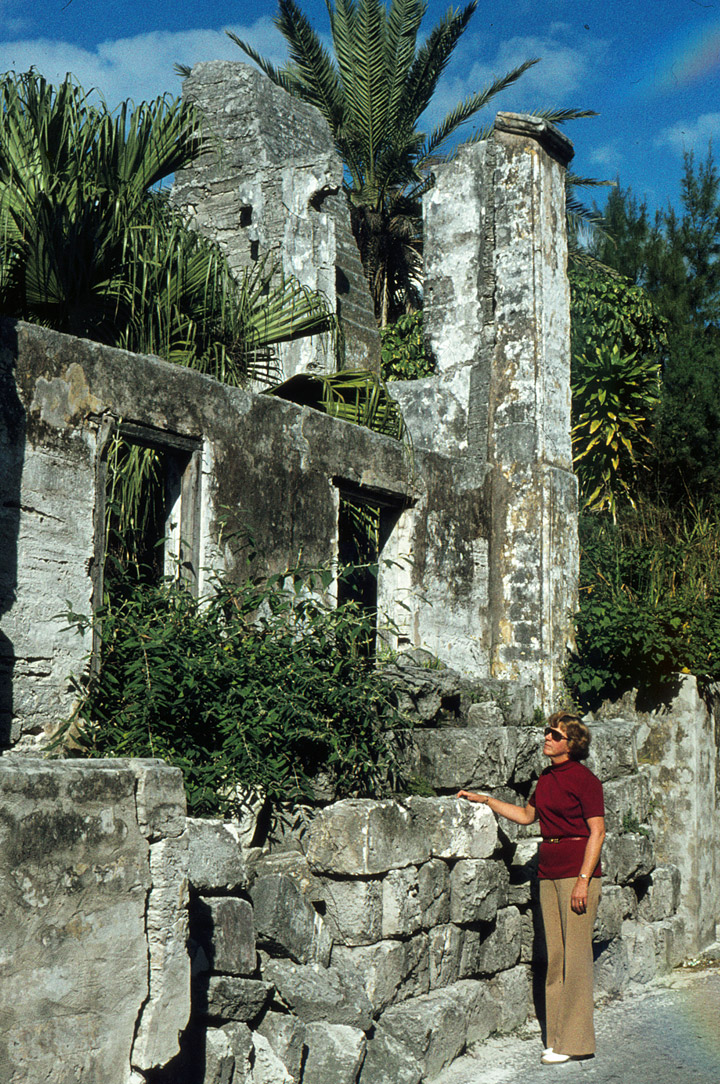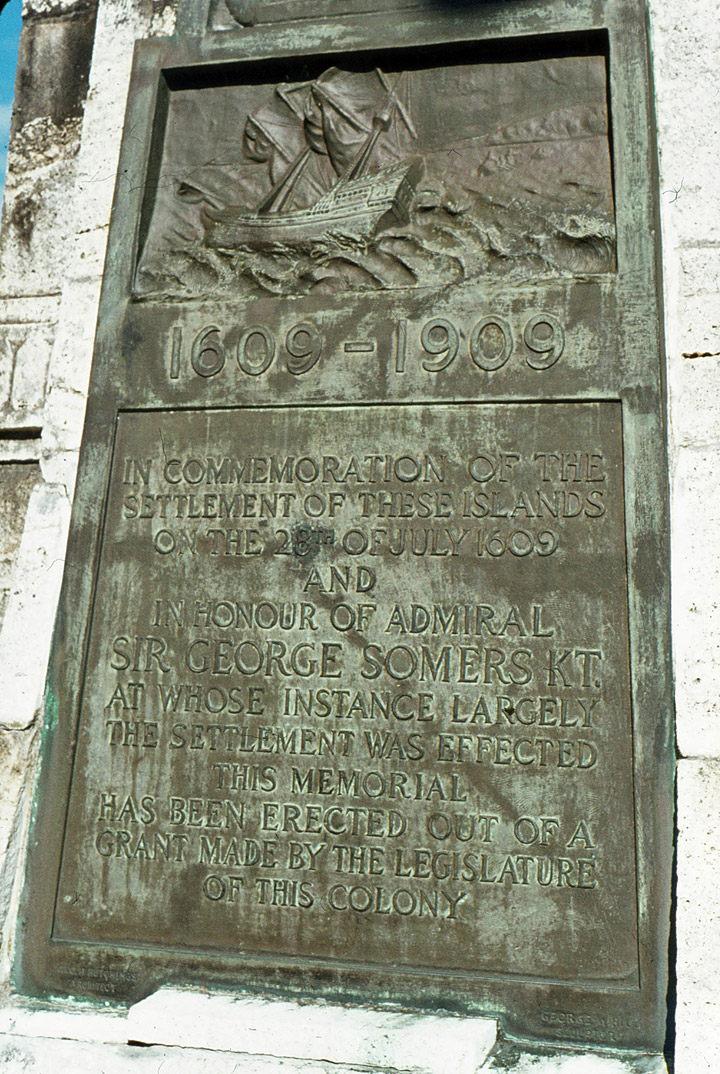 plaque commemorating the settlement
Link for more information on St. George's and Bermuda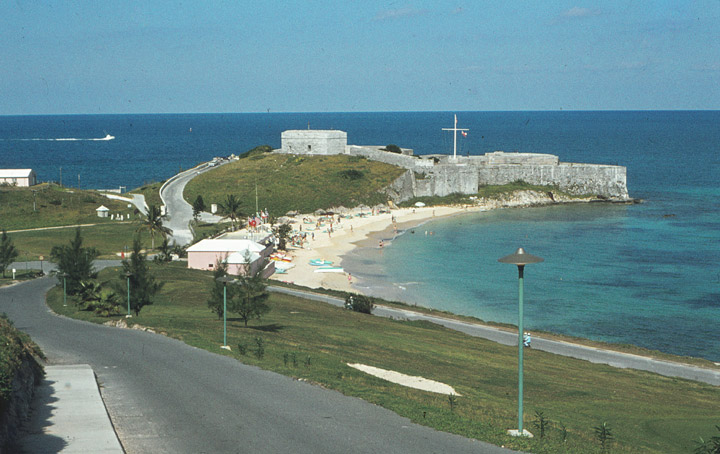 fort Saint Catherine
Bermuda has over 100 fortifications built from 1612 through 1944. One of the oldest is Fort St. Catherine, constructed in 1614 by Governor Richard Moore, as a defense for Gateís Bay, the original landing place of the foundering Sea Venture. The fort was further strengthened throughout the 18th and 19th centuries, the last significant improvements being the mounting of five muzzle-loading guns between 1865 and 1878. Only having ever fired two shots in anger against a passing Spanish vessel in the early 1700ís, the fort was used as a local training ground during the second world war.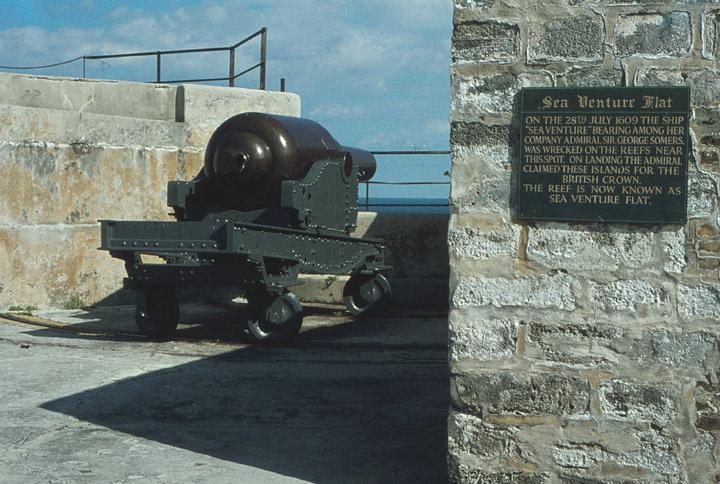 muzzle-loading gun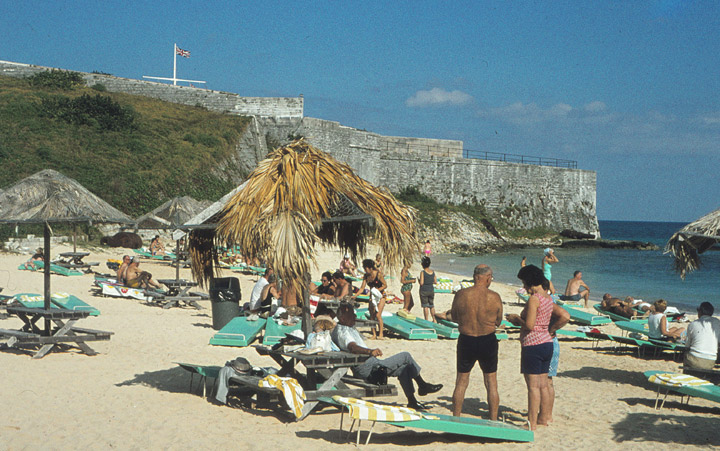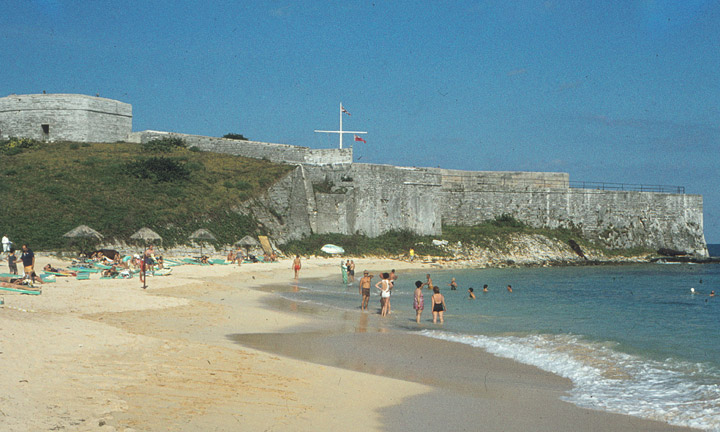 tourist beach next to fort Saint Catherine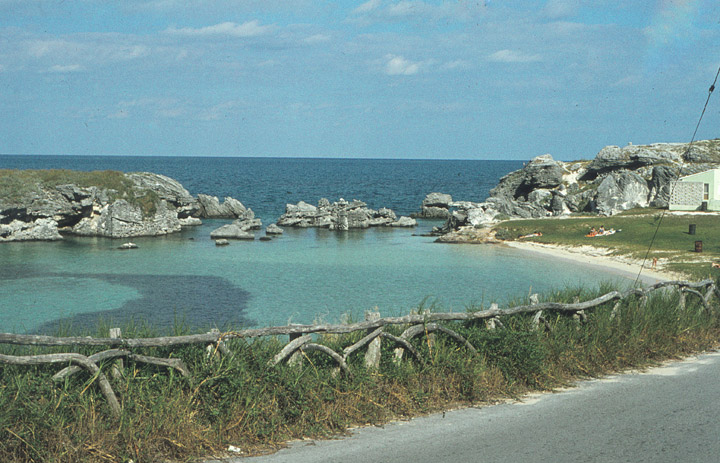 inlet for bathing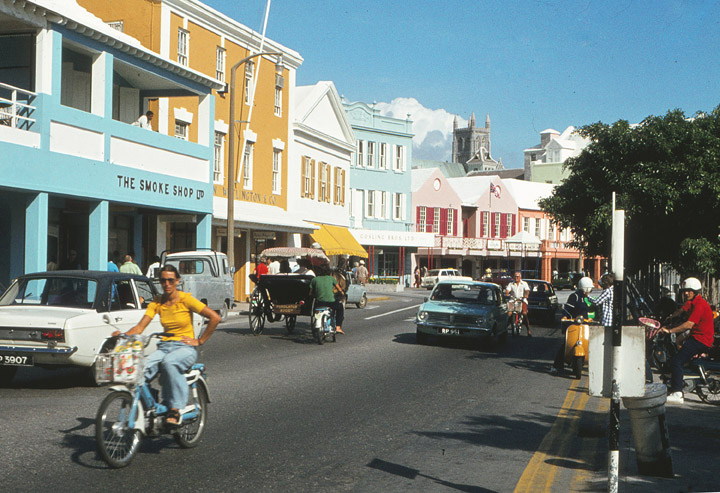 street in Hamilton
The City of Hamilton is located at the geographic centre of the Bermudas. The City is named for Henry Hamilton, the Governor of Bermuda who served from 1788 through 1794. The road that runs the entire length of Hamilton's waterfront is appropriately named "Front Street". The majority of the buildings date back to the eighteenth and nineteenth centuries. Within a 3-block section of Front Street, you can find merchandise from every continent with the exception of Antarctica.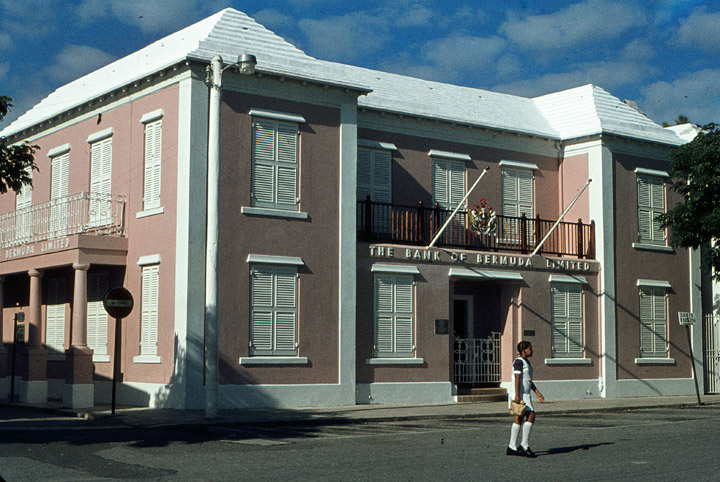 Bank of Bermuda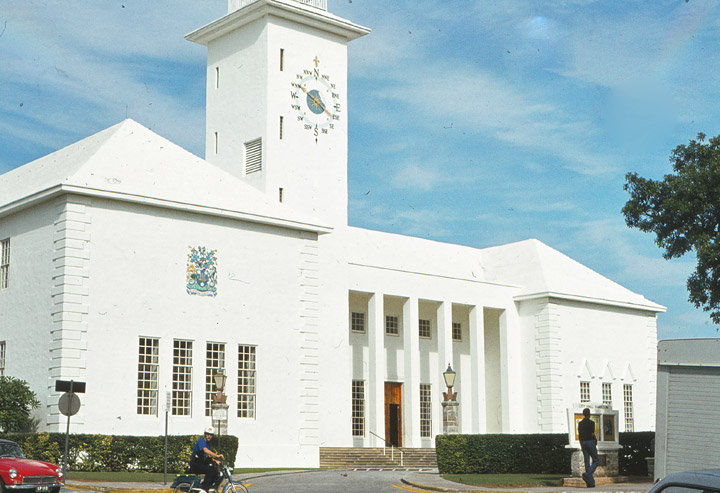 Hamilton city hall
Located two blocks from the Hamilton Cathedral is the Hamilton City Hall and Arts Center, this white post war building is simple in design, but incredibly striking. Atop the 91 foot tower is a bronze replica of the Sea Venture. The hall is home to the Bermuda National Gallery. Permanent collections range from European Old Masters to traditional African art, watercolors and excellent traveling exhibitions from abroad. There are also rotating exhibitions by Bermudian artists.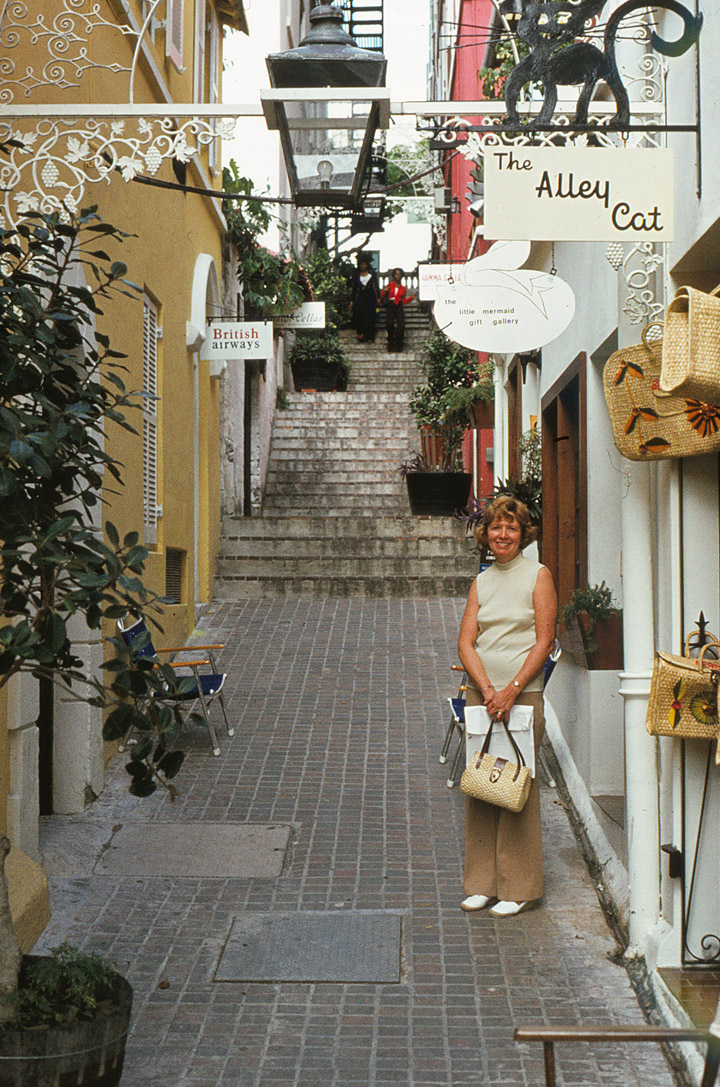 shopping street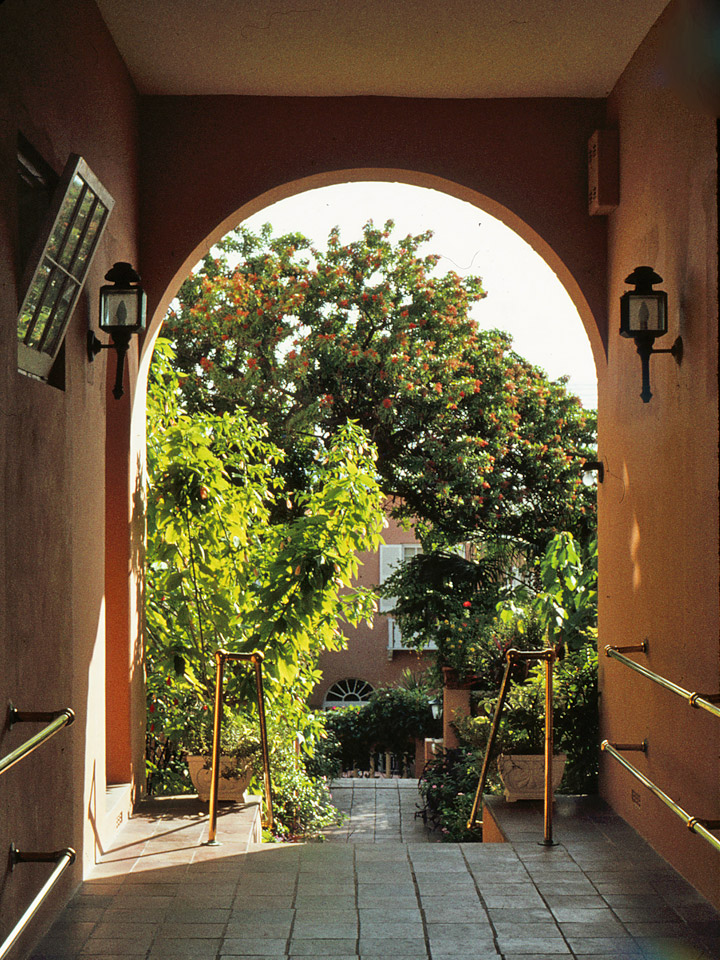 doorway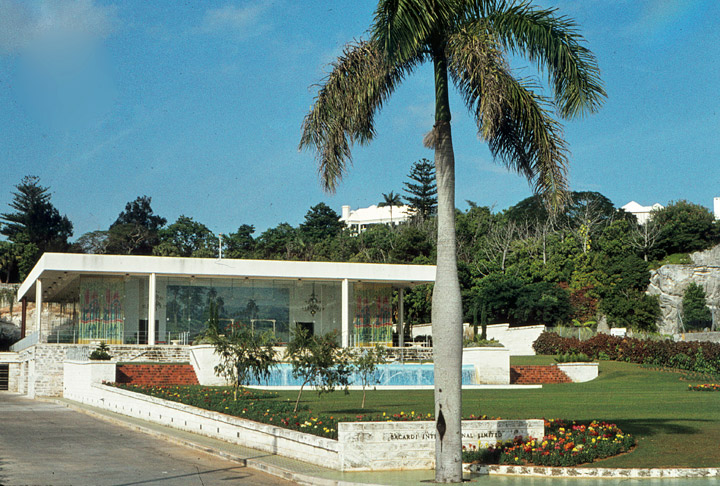 local Bacardi office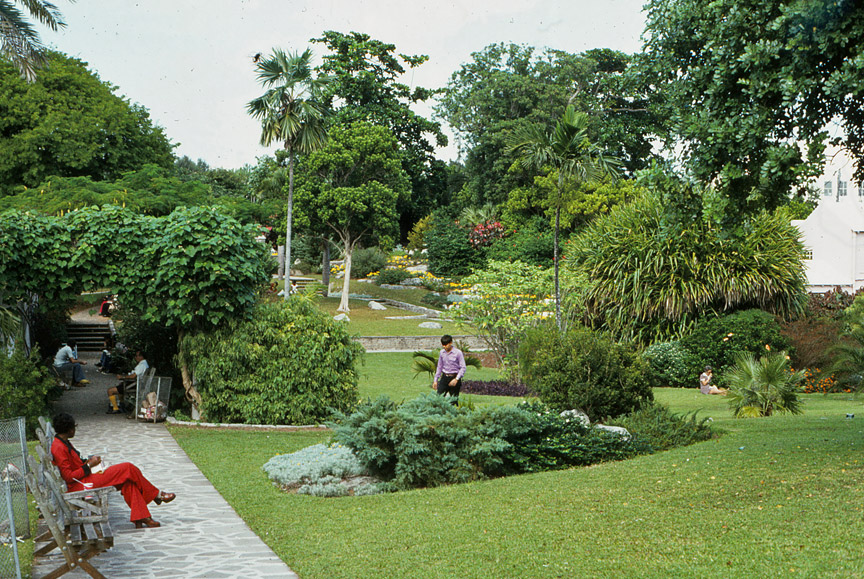 botanical gardens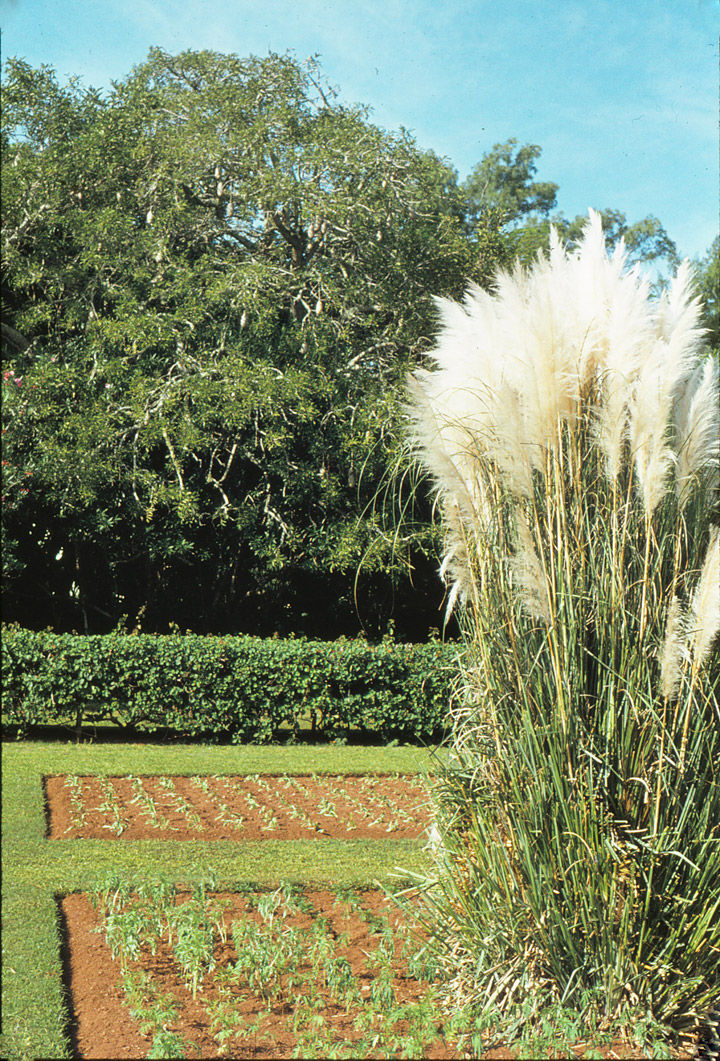 lush growth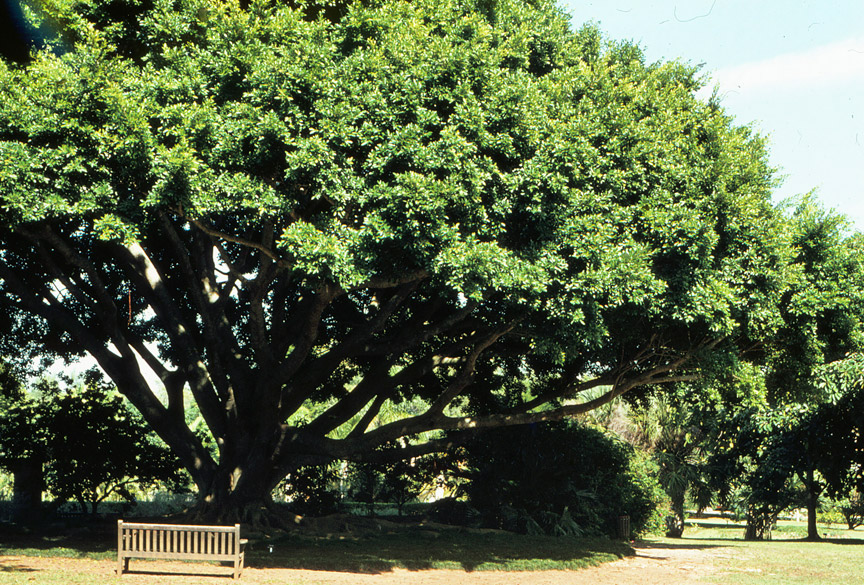 spreading tree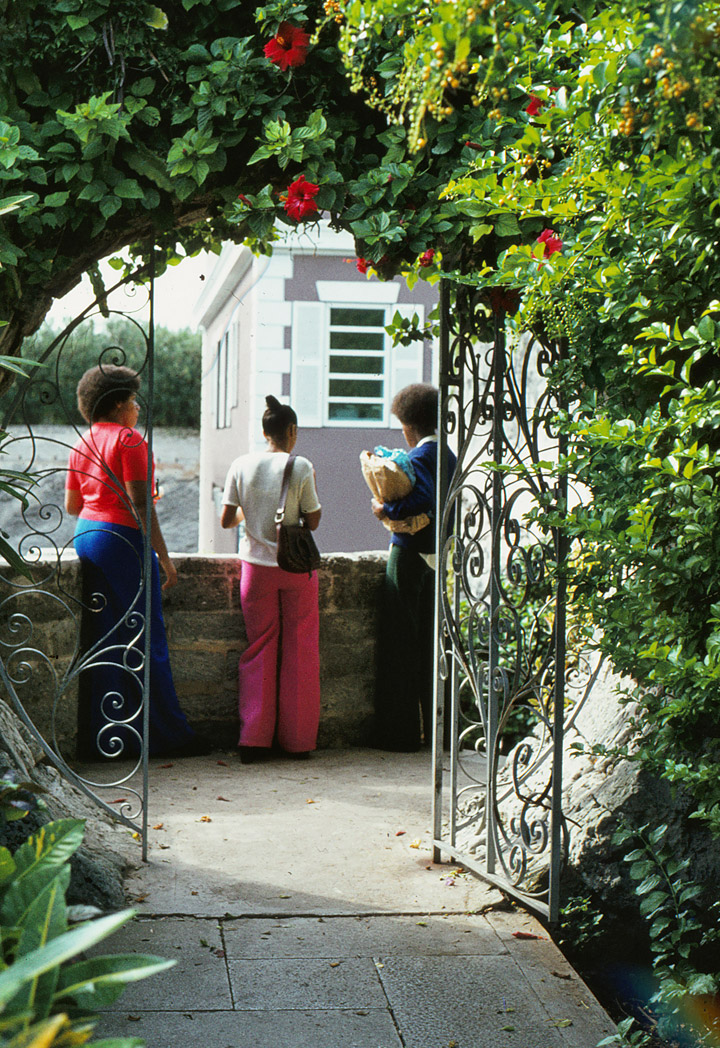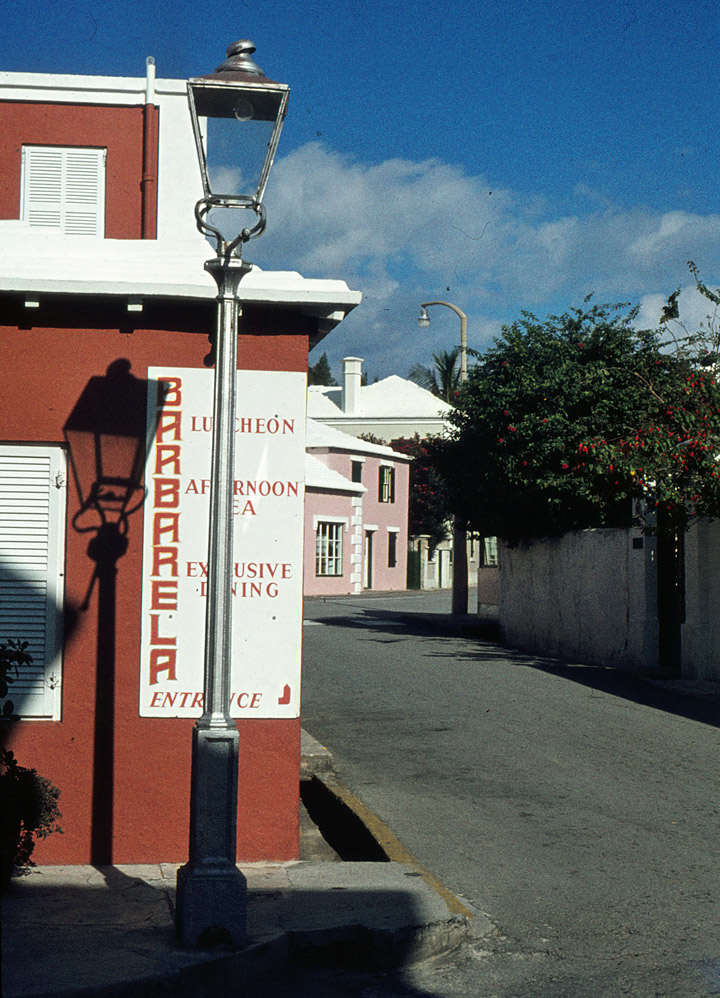 quaint streets with Colonial style streetlights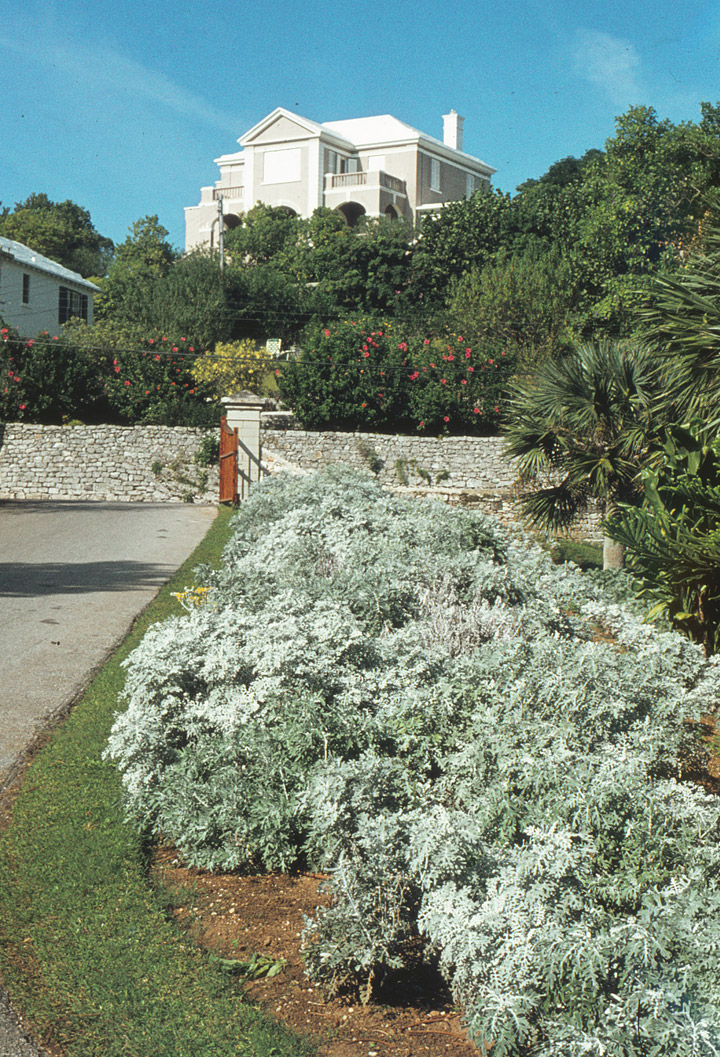 the white roof is limed for water collection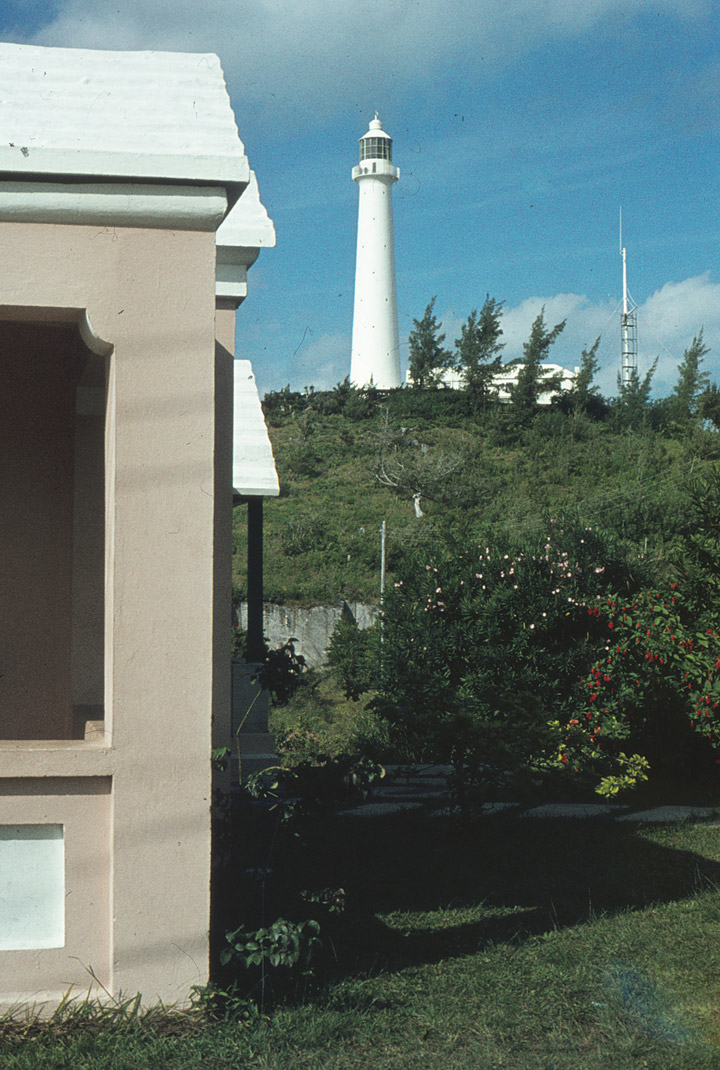 the lighthouse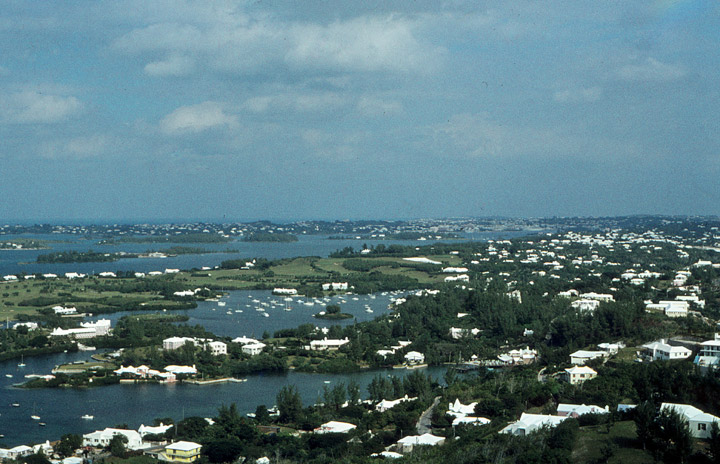 view of the island from the lighthouse
(note all the white roofs,
limed for pure water collection from the rains)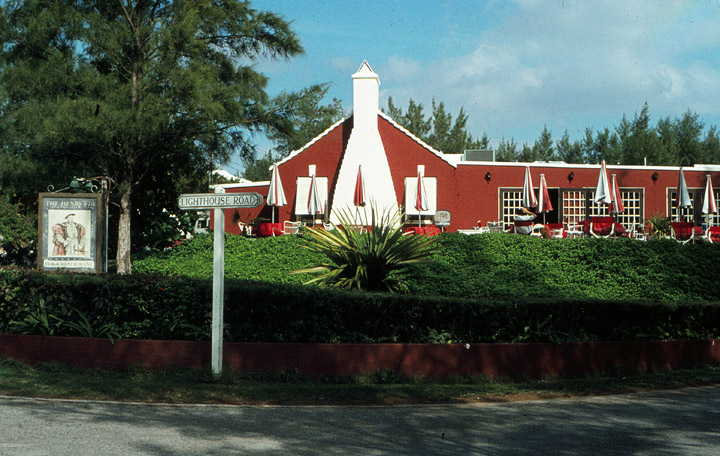 English style tea house on Lighthouse Road


other Islands of the Atlantic Ocean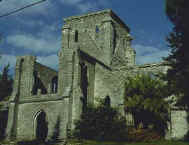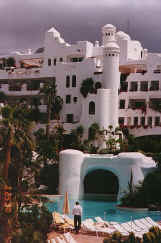 (Photos of the Canary Islands)