Mount Washington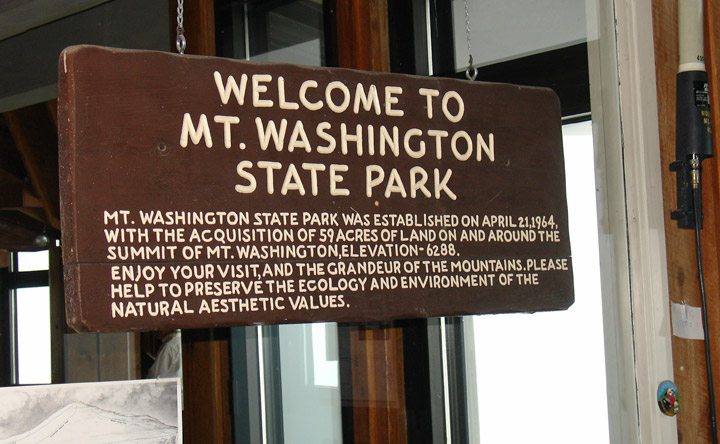 Mount Washington State Park
Mount Washington is the highest peak in the American Northeast at 6,288 ft (1,917 m). It is famous for its dangerously erratic weather, holding the record for the highest wind gust directly measured at the Earth's surface, at 231 mi/h (372 km/h) on the afternoon of April 12, 1934. It was known as Agiocochook, or "home of the Great Spirit", before European settlers arrived.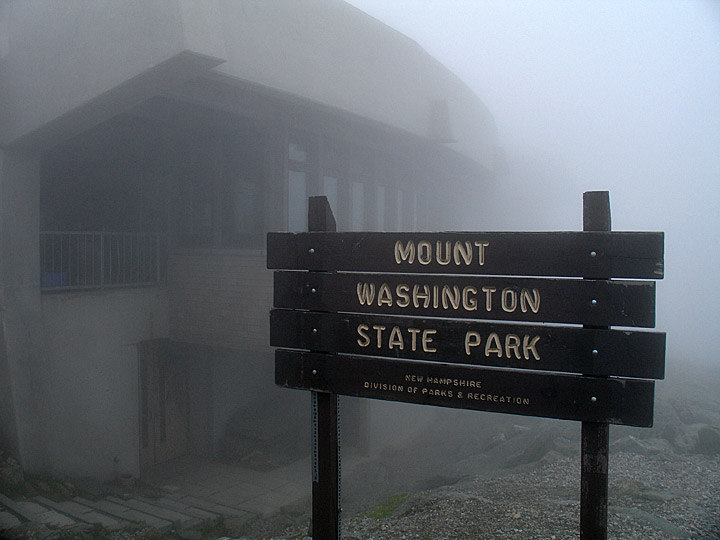 in the cloud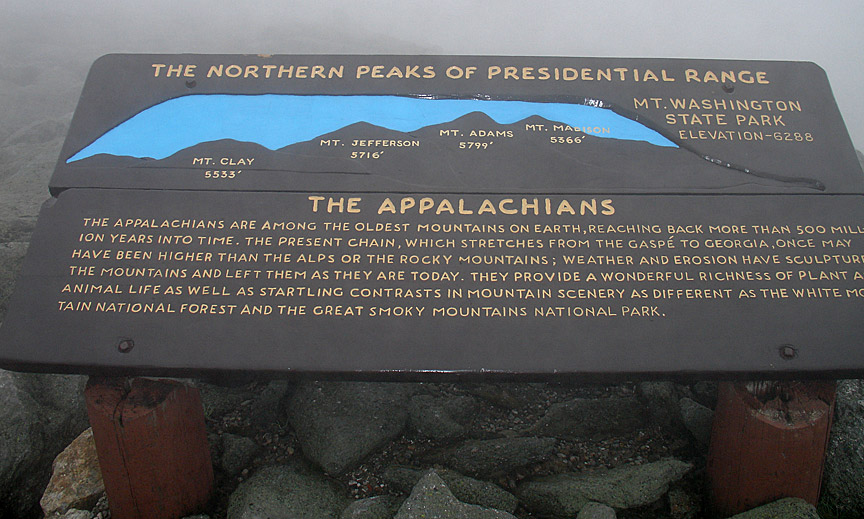 The Appalachians
The mountain is located in the Presidential Range of the White Mountains, and in Coos County, New Hampshire. It is the third highest state high point in the eastern U.S., after Mount Mitchell, North Carolina – 6,684 ft (2,037 m) – and Clingmans Dome, Tennessee – 6,643 ft (2,025 m) – and is the most prominent peak in the Eastern United States.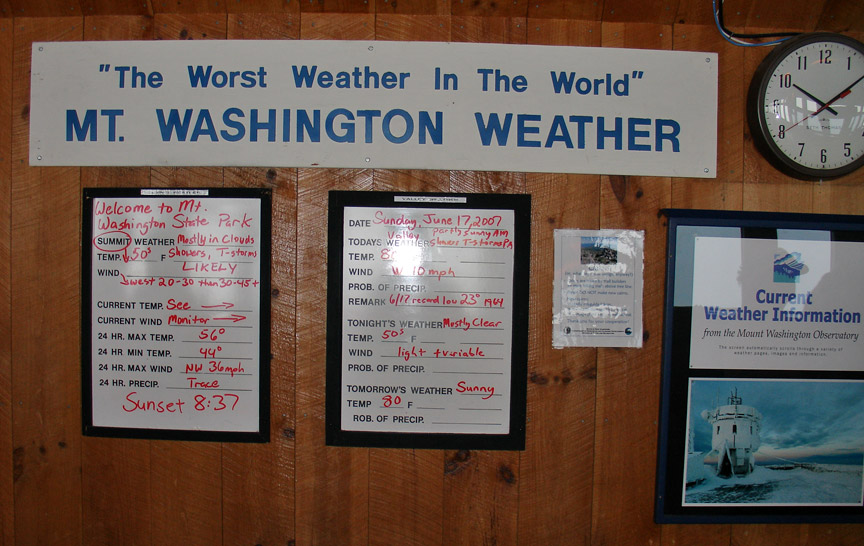 Mount Washington has notoriously erratic weather. This is partly due to the convergence of several storm tracks, mainly from the South Atlantic, Gulf region and Pacific Northwest. The vertical rise of the Presidential range, combined with its north-south orientation, makes it a significant barrier to westerly winds. Low-pressure systems are more favorable to develop along the coastline in the winter months due to the relative temperature differences between the Northeast and the Atlantic Ocean. With these factors combined, winds exceeding hurricane force occur an average of 110 days per year. From November to April, these strong winds are likely to occur during two-thirds of the days.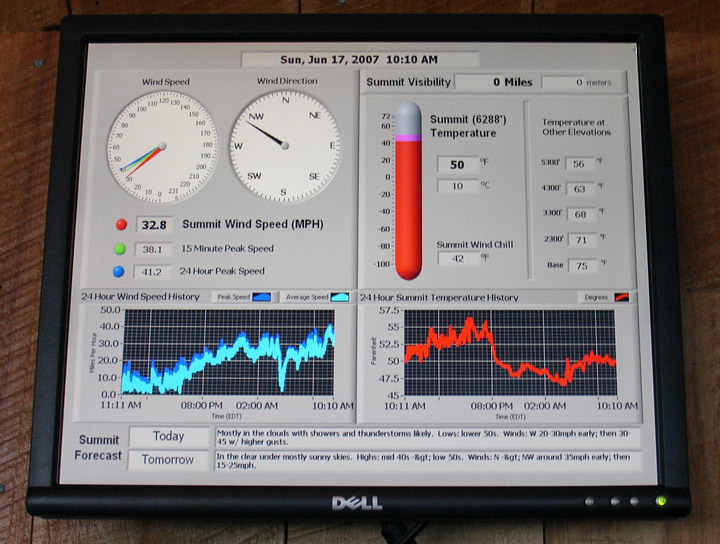 Mount Washington holds the world record for directly measured surface wind speed, at 231 mi/h (372 km/h), recorded on the afternoon of April 12, 1934. Phenomena measured via satellite or radar, such as tornados, hurricanes, and air currents in the upper atmosphere, are not directly measured at the Earth's surface and do not compete with this record, although a tornado might qualify if it was directly and accurately measured. (The highest wind speed ever measured in a tornado is approximately 301 mi/h (484 km/h) in the F5 Moore, Oklahoma tornado, though the reading was taken about 100 ft (30 m) above the ground.)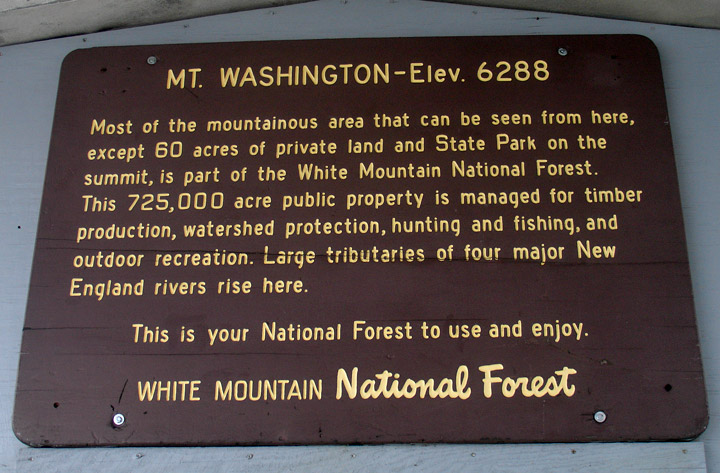 White Mountain National Forest
While nearly the whole mountain is in the White Mountain National Forest, an area of 59 acres (0.24 km²) surrounding and including the summit is occupied by Mount Washington State Park.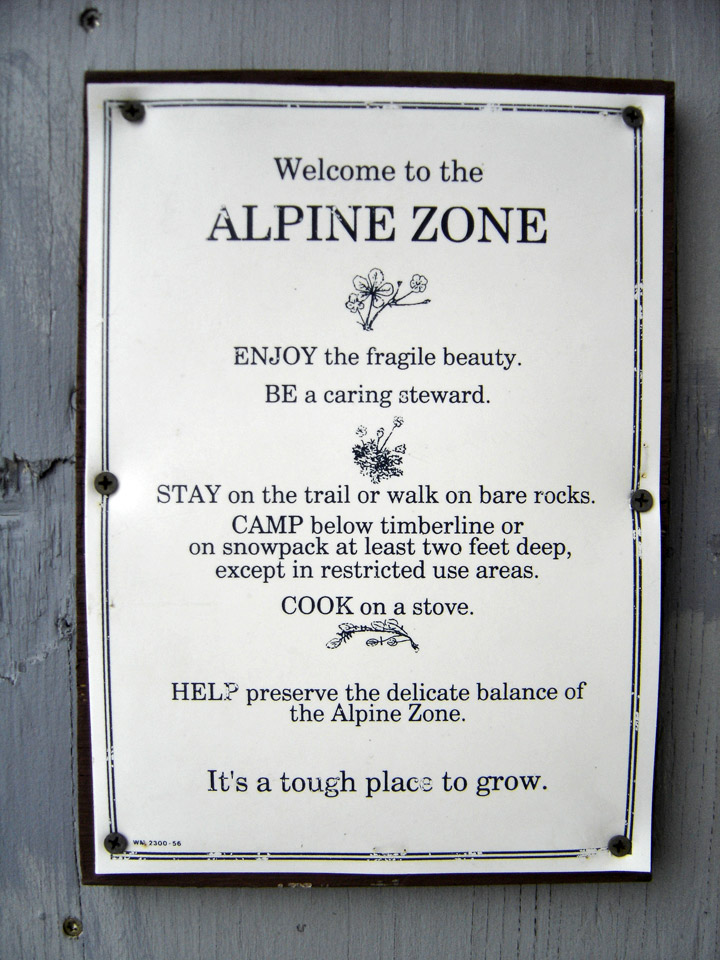 Alpine Zone
The first claimed ascent of Mt. Washington was in 1642 by Darby Field. There was little activity there until the middle of the 19th century when it was developed as one of the first intentional tourist destinations in the country with the construction of bridle paths and several summit hotels including the Tip Top House, which is still standing and was recently renovated as a historical exhibit. Other tourist construction in the 19th century included a stagecoach road - now the Mount Washington Auto Road - and the Mount Washington Cog Railway (1869), both of which are still used.
Text from Wikipedia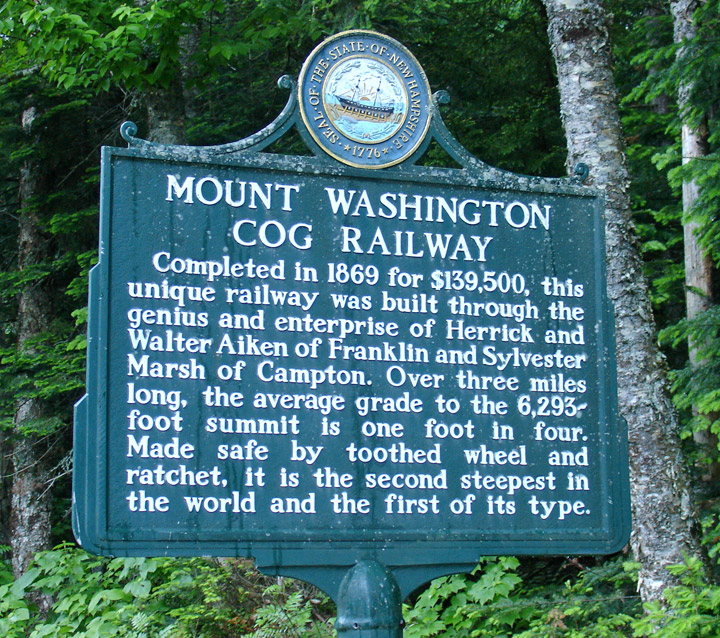 Cog Railroad completed in 1869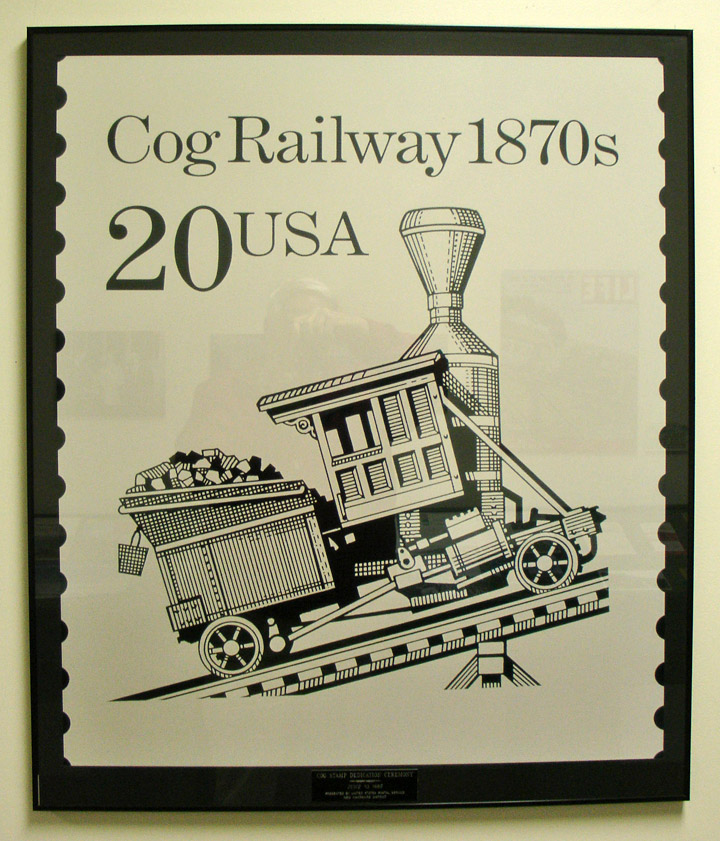 commemorated in a Postage Stamp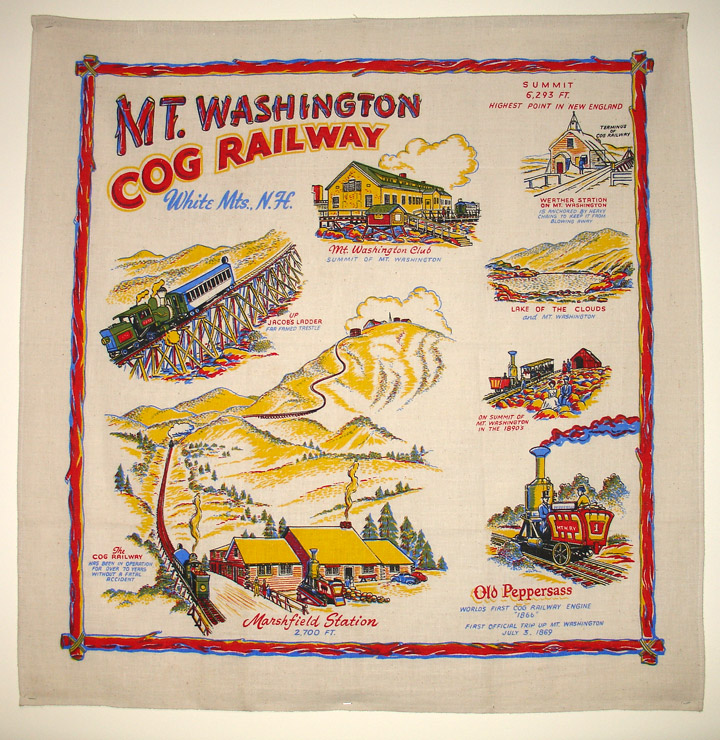 and in Souvenirs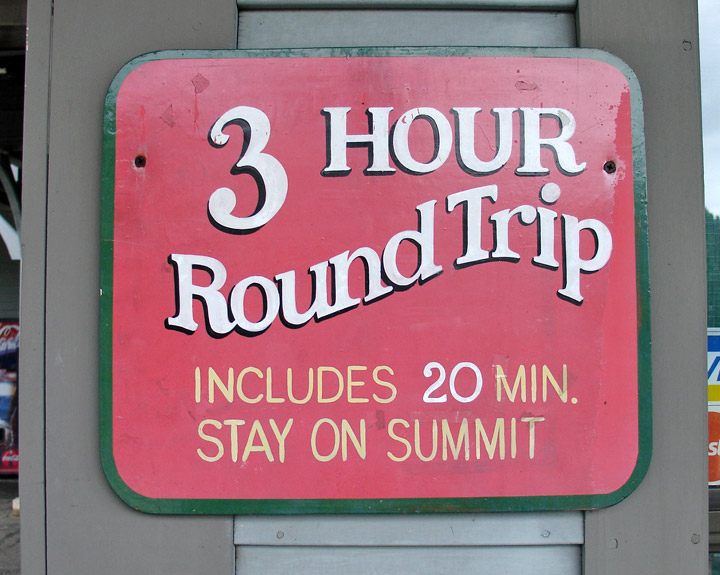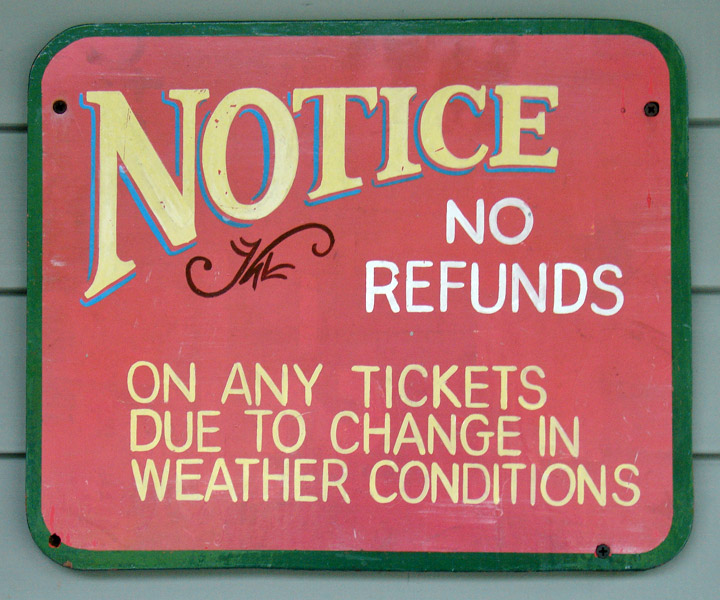 top may often be in the clouds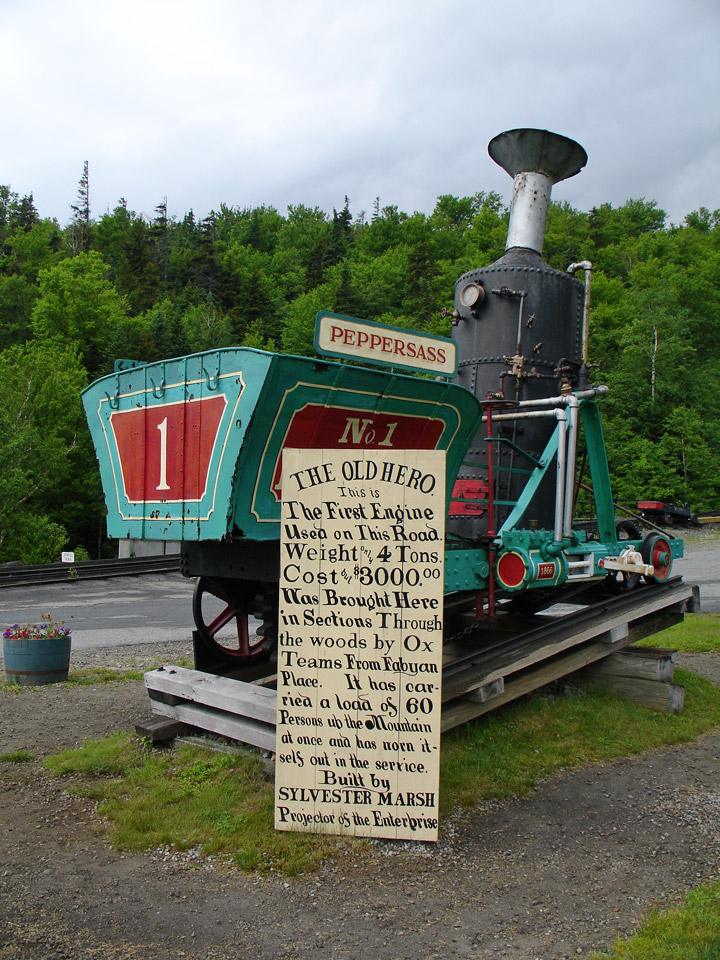 first engine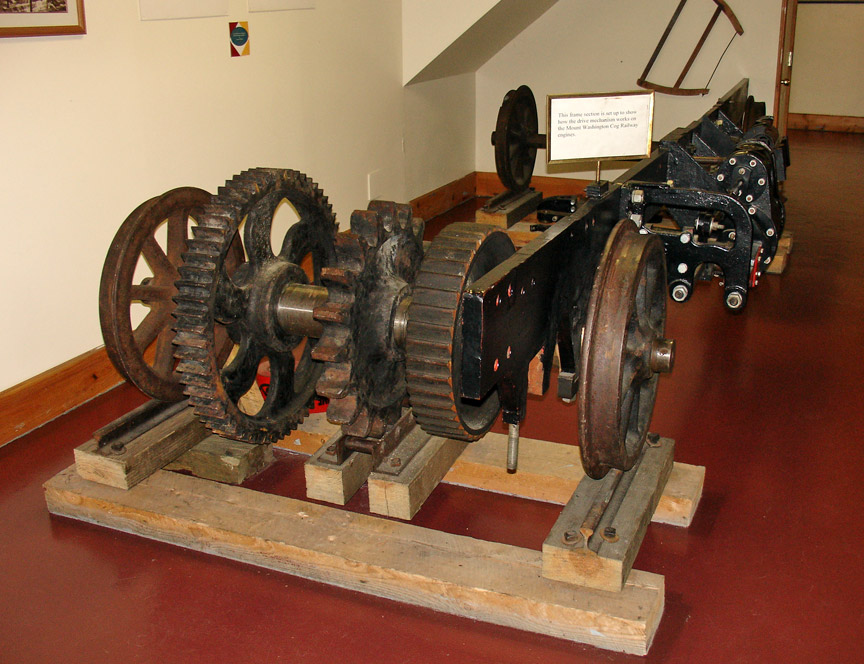 the mechanism to engage with the cogs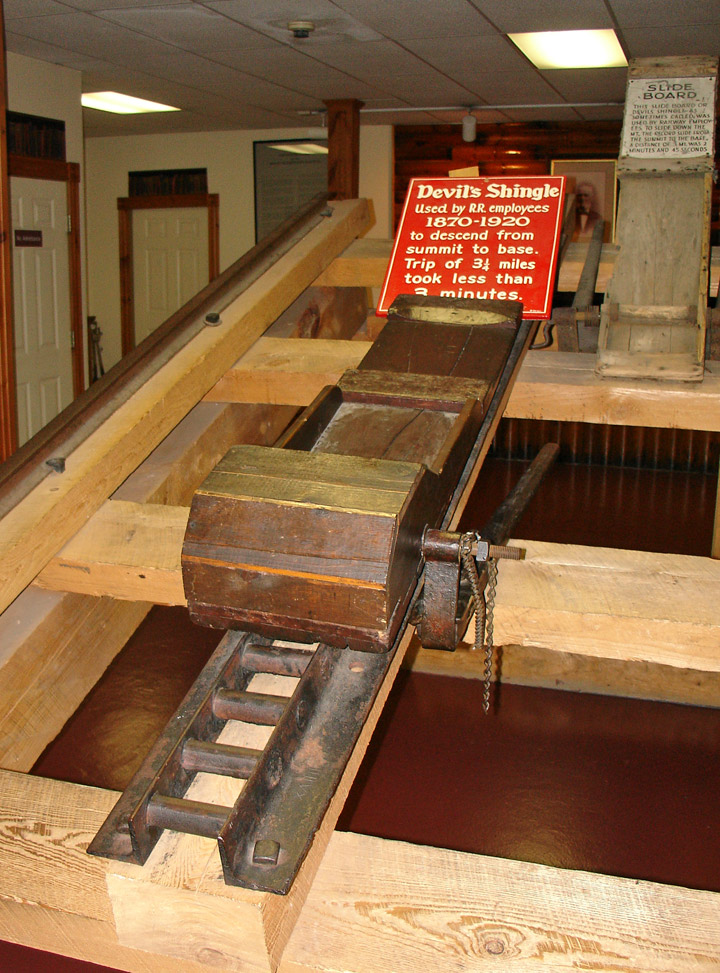 fast descend on the cogs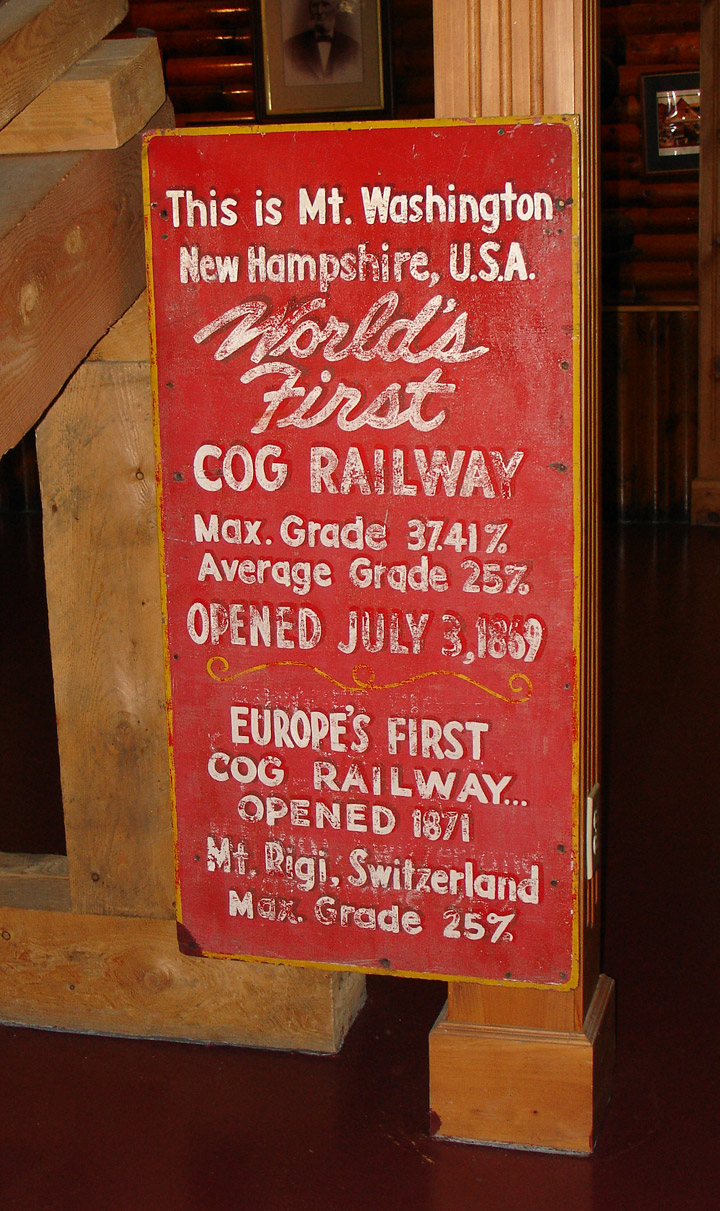 first cog railroad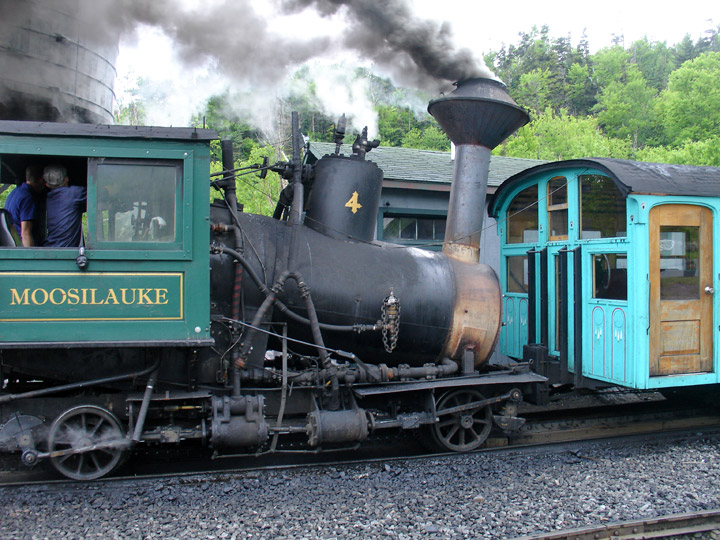 specially designed engine to push the passenger car
(note passenger car is not coupled to the engine)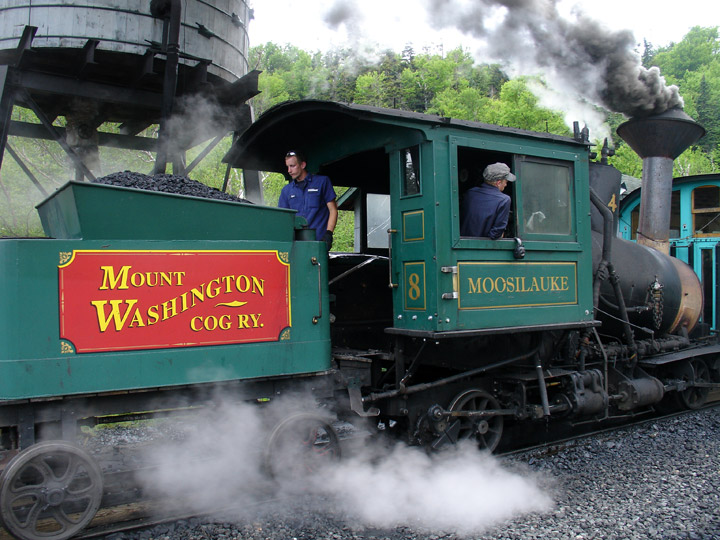 coal hopper filled for the round trip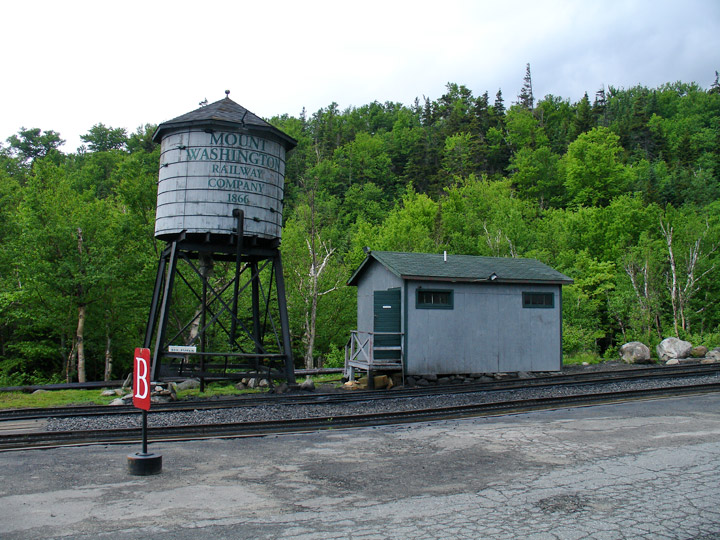 engine will use about 1,000 gallons of water for the ascent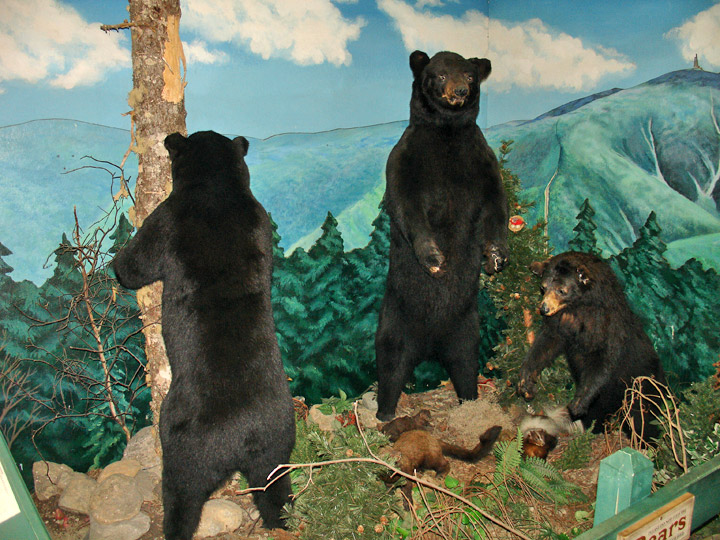 museum exhibit indicated that bears nay be seen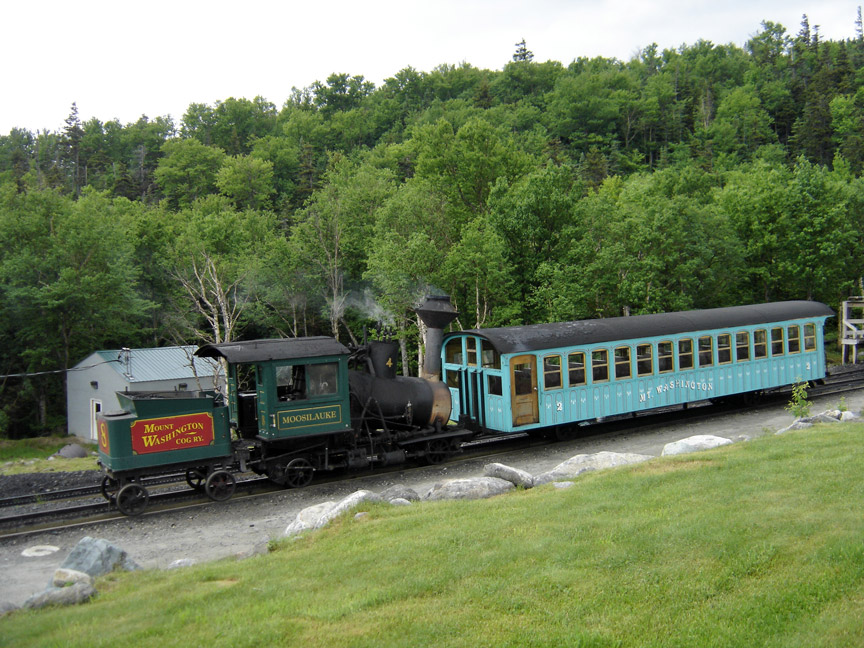 ready for the ascent
Photos from the trip to the top of Mount Washington
---
---