Ecuador

In the summer of 1997, I participated in an Elderhostel program in the Andean mountain villages of Ecuador. The distinctive Ethnic costumes which are worn in these villages signify the group and location. These photos show a few examples.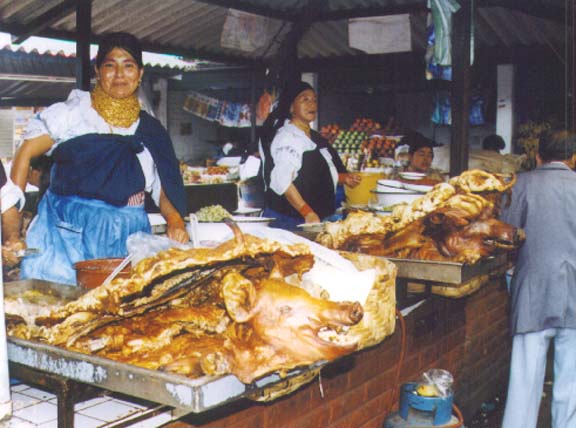 Meat market in Otavalo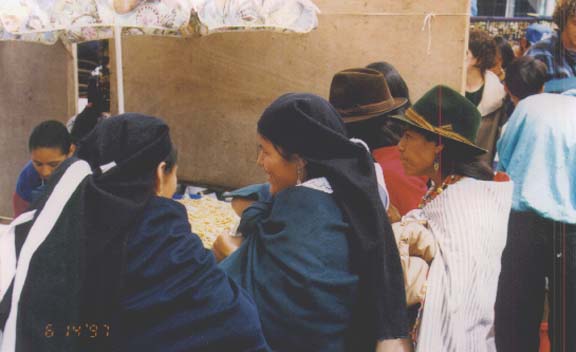 Women at Otavalo Market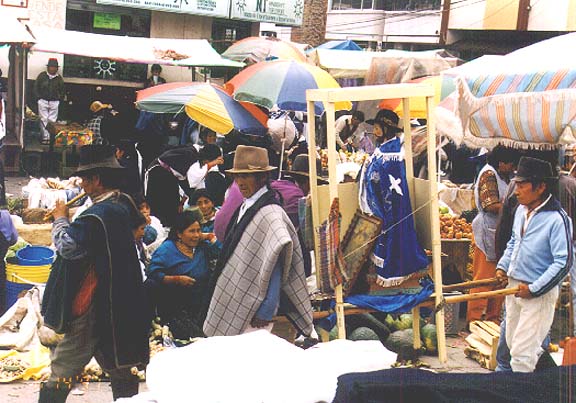 Men carrying shrine at Otavalo Market
Other Photos from the Otavalo Market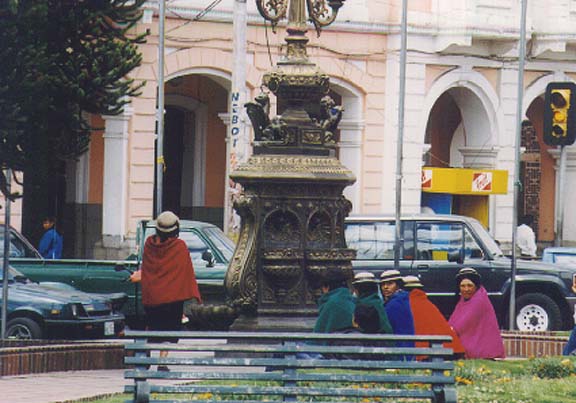 Women in central park of Riobamba
Photos of Ingapirca Inca Ruins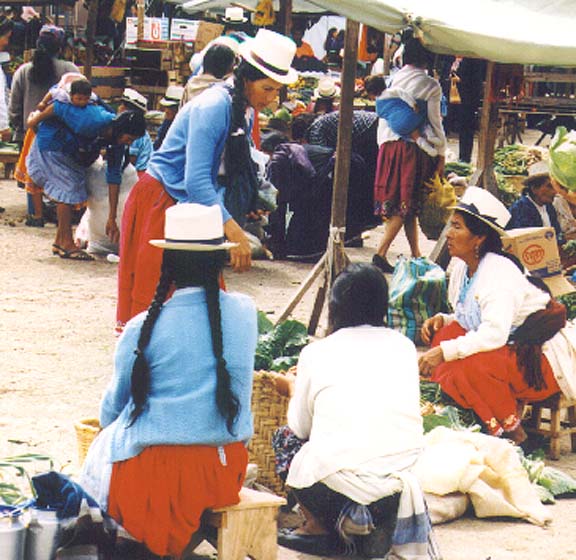 Straw Hats on women at market in Southern Highlands
More Photos from Gualaceo market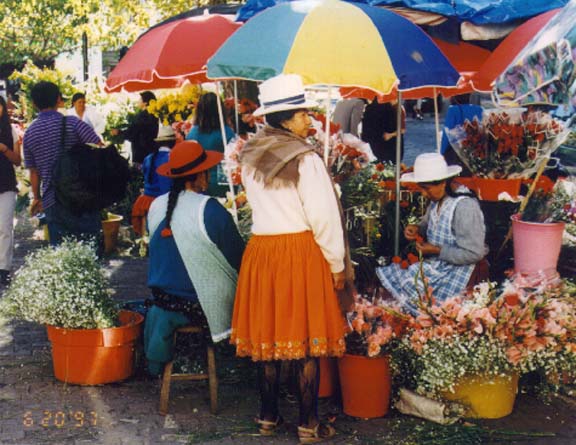 Flower market in Cuenca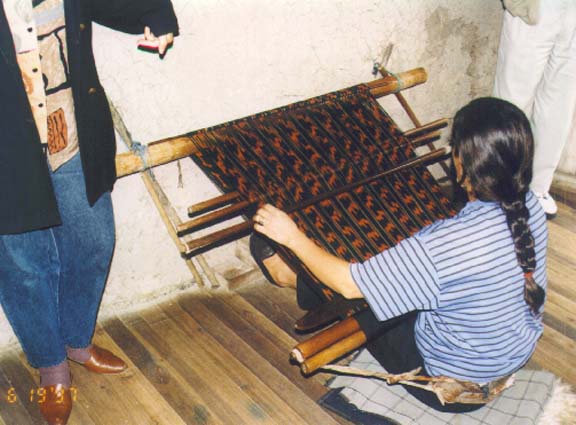 Weaver of Ikat material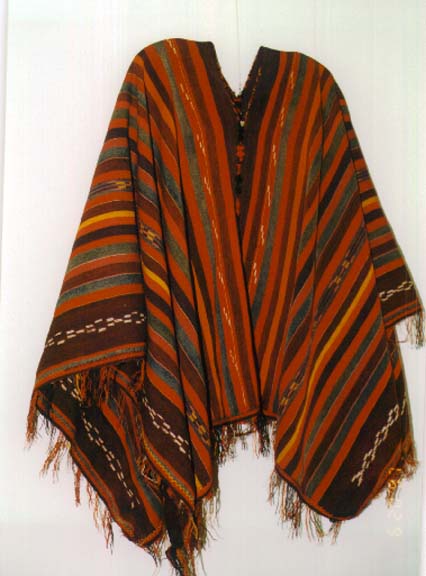 ikat-decorated poncho from Calcha in Bolivia, south of Potosi
(identification by Marguerite Pfyffer in "Ikat Textiles of the Andes")


More Photos of Textiles in Ecuador

Another interesting activity was a visit to a school,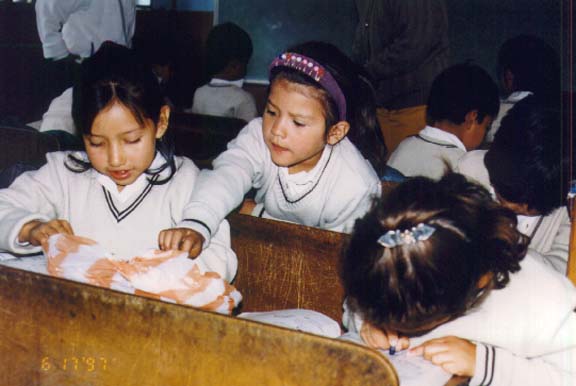 More Photos from a school near Banos
and of course a view of the famous, Cotopaxi, volcano.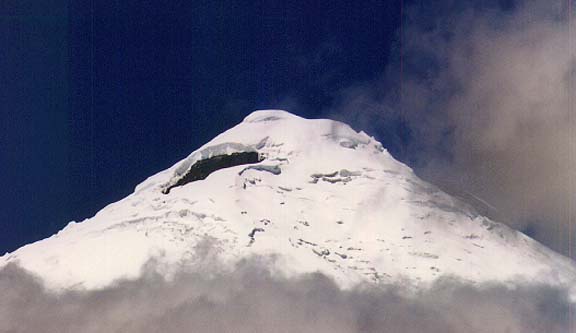 Photos of the Galapagos Islands

Other South America Countries