Riobamba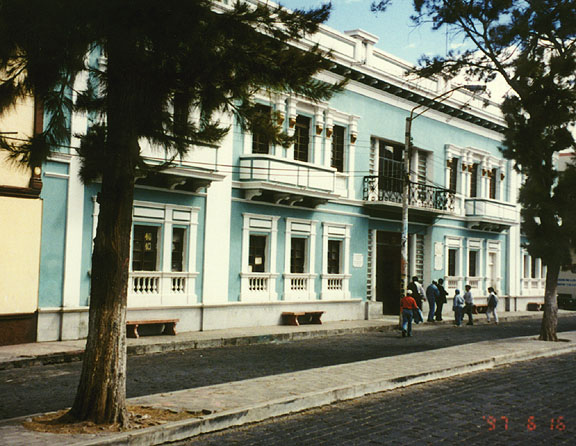 town building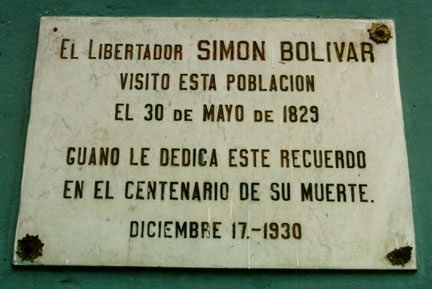 honoring the visit of Bolivar

Riobamba

, city in central Ecuador, capital of Chimborazo Province, in the Chambo River Valley in the Andes Mountains, near the volcano of Chimborazo.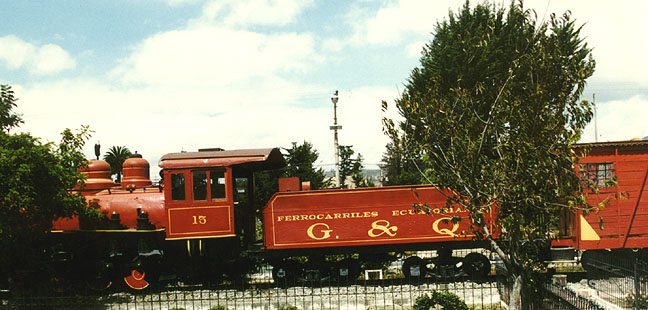 railroad cars in the park
An important road junction on the main railroad from Quito to Guayaquil, Riobamba is the trade center of a cattle-ranching area.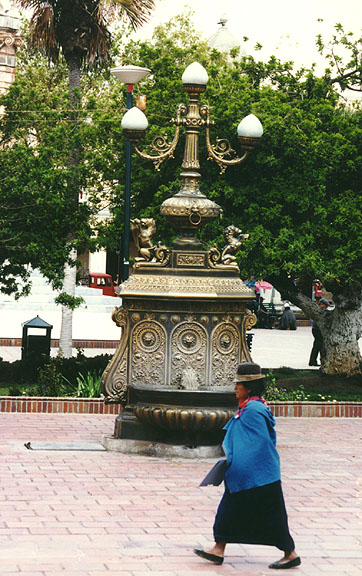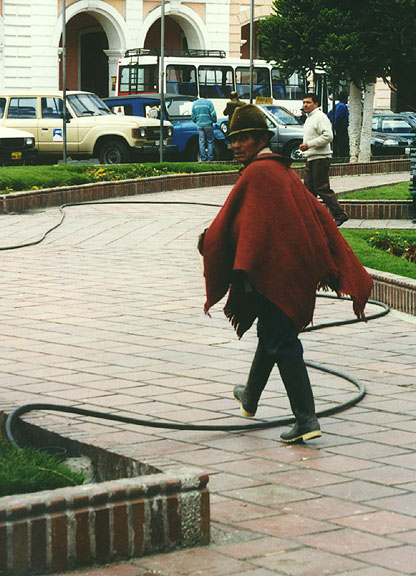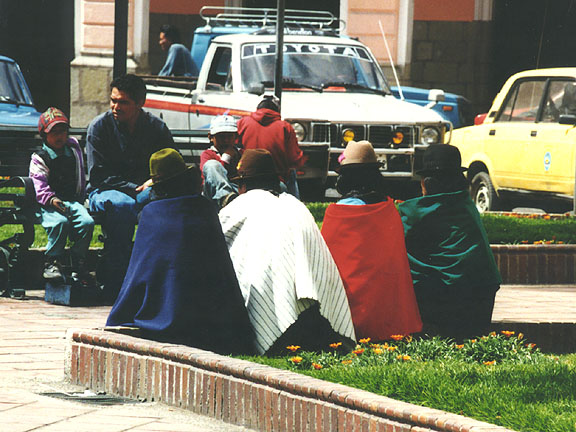 people in the town square
Manufactured products include textiles, handicrafts, leather goods, beer, and dairy products. A colorful Native American marketplace is in the city.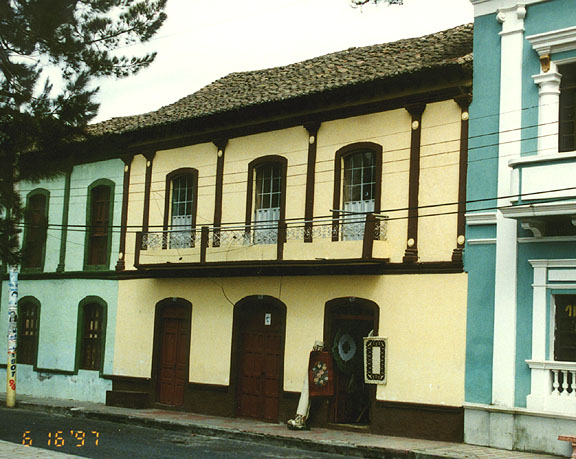 residence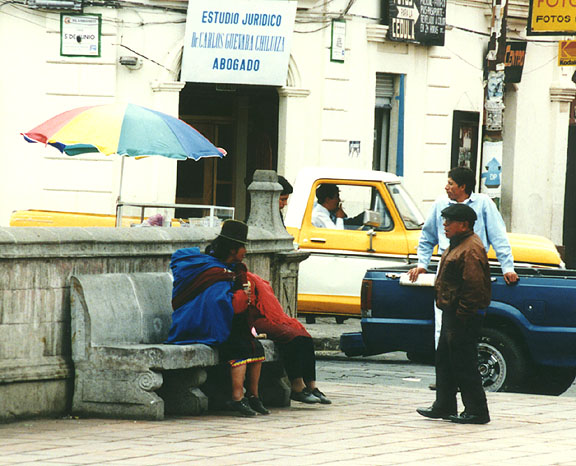 town street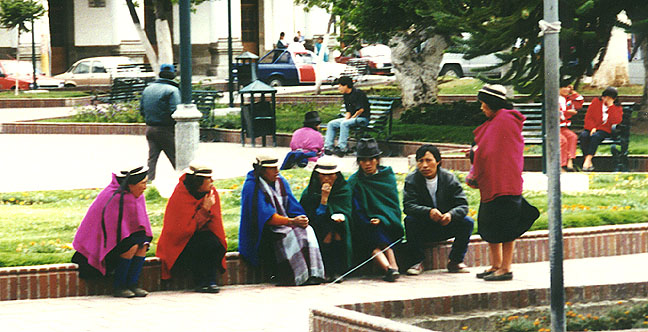 women in the park
Also located in the city is a university-level polytechnic school (1969). Founded about 1534, Riobamba was destroyed by earthquake in 1797 and rebuilt 14 km (9 mi) from the original site. Population (1996 estimate) 114,322.
Text from Microsoft Encarta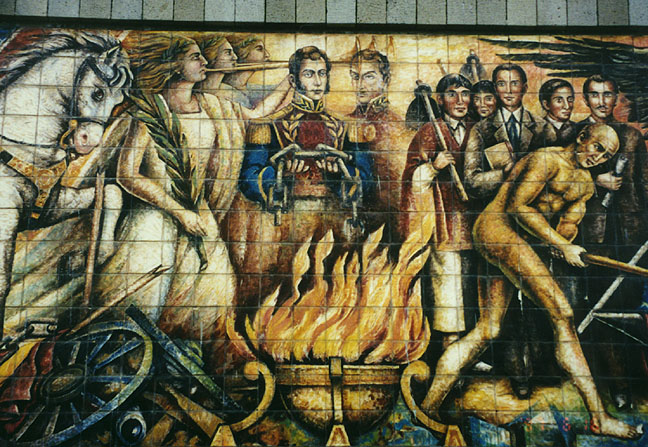 tile mural in the park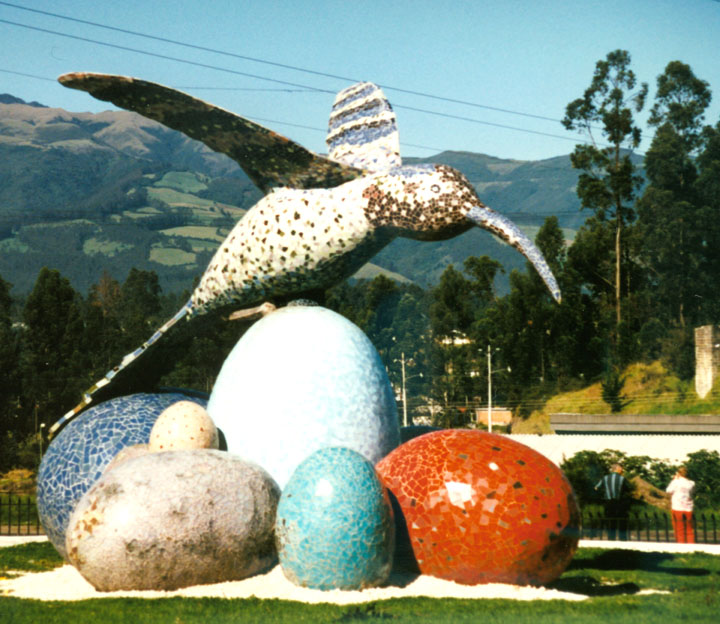 traffic circle humming bird

Small town festival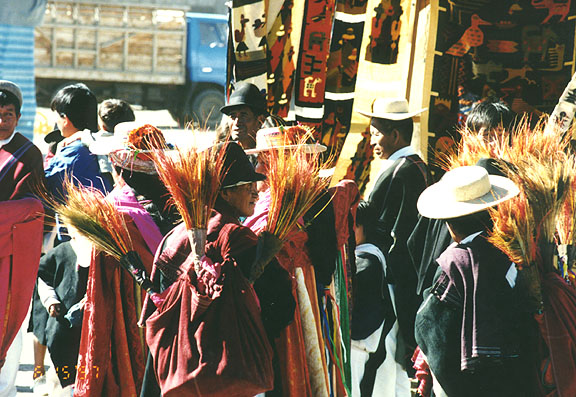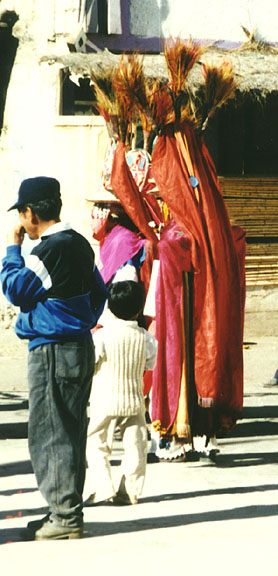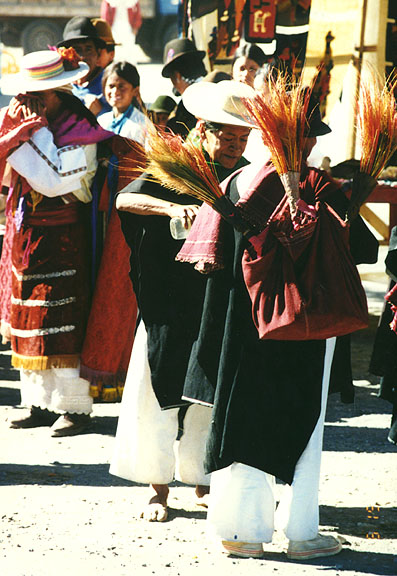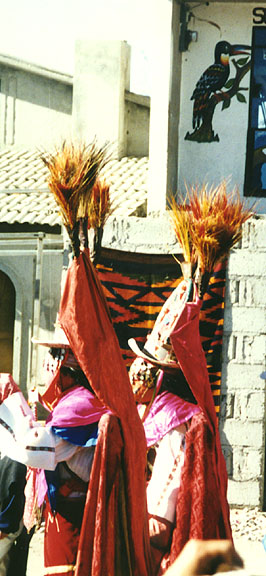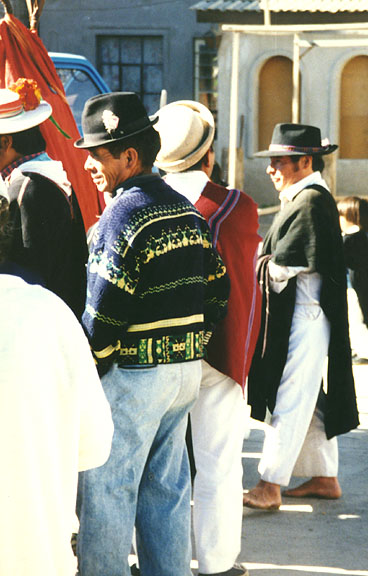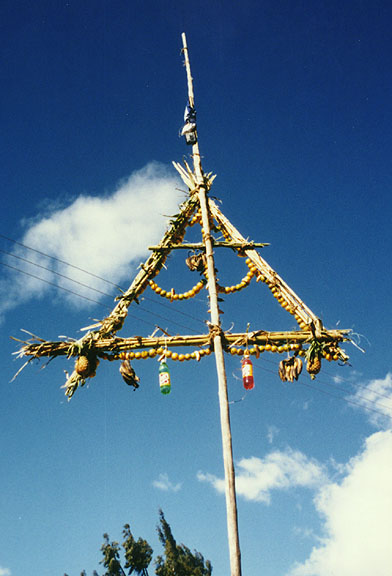 straw banner with bottles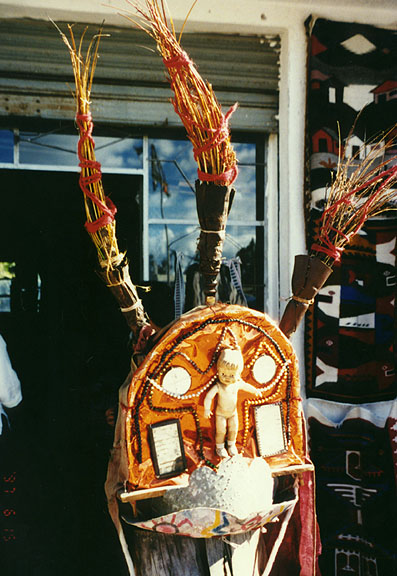 and the baby Jesus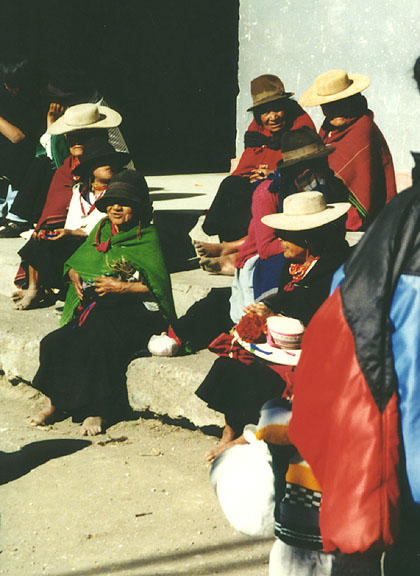 town spectators