Uruguay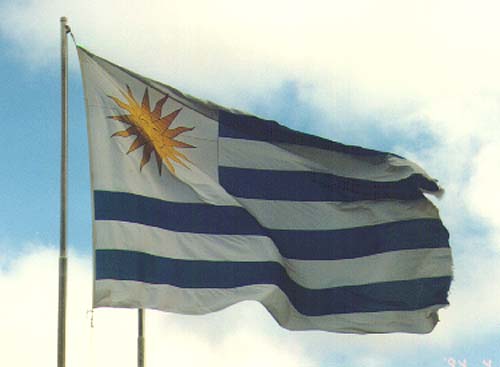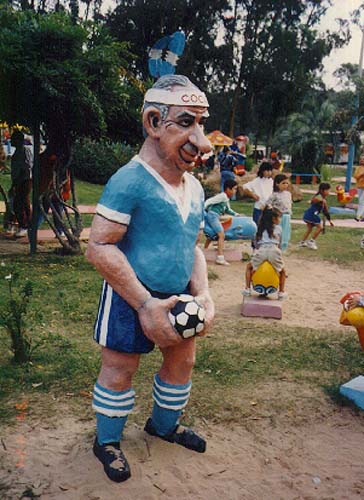 Soccer is the National sport of Uruguay.
This playground figure is to inspire the youth.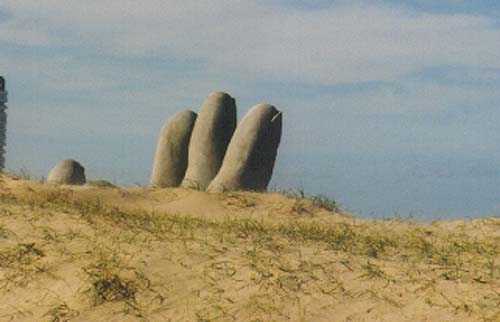 Fingers in the sand at Punta del Este
More Photos from Punta del Este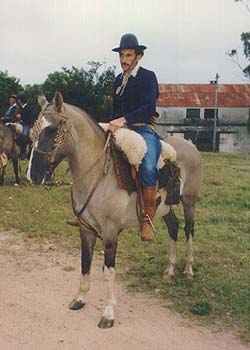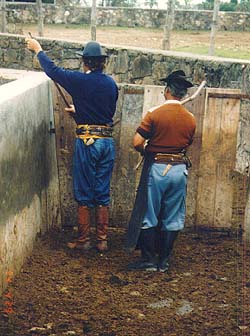 Gauchos on an Estancia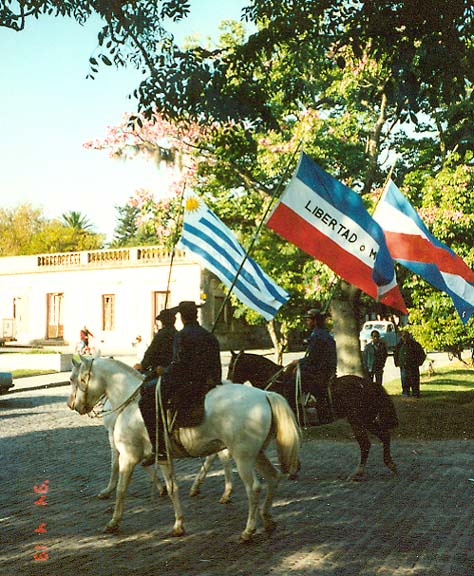 parade in Colonia
Colonia del Sacramento or Colonia, small town in southern Uruguay, 160 km (100 mi) northwest of Montevideo, on the shores of the Río de la Plata. Colonia del Sacramento (Colonia) was founded by Portuguese settlers from Brazil in 1680 and is noted for its fine examples of colonial architecture.

Goto ELDERHOSTEL program in Uruguay

other South American countries