Iles du Salut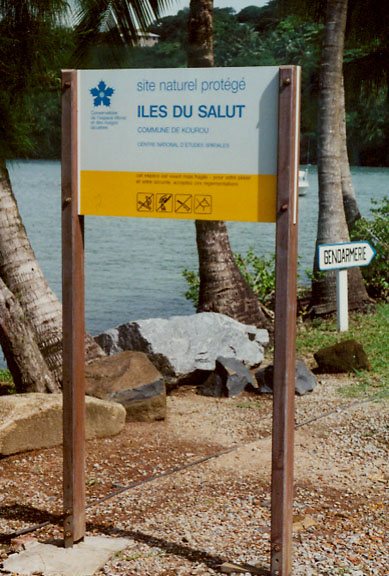 the island group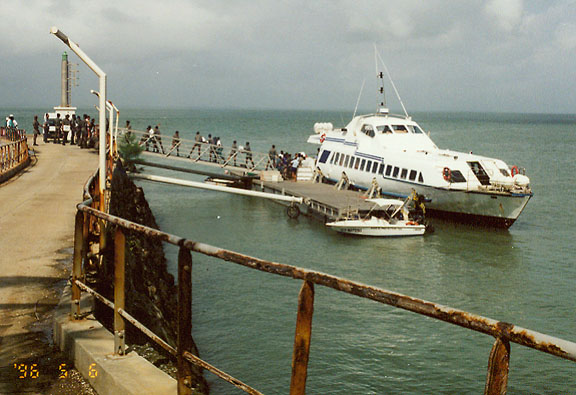 a short boat ride from the mainland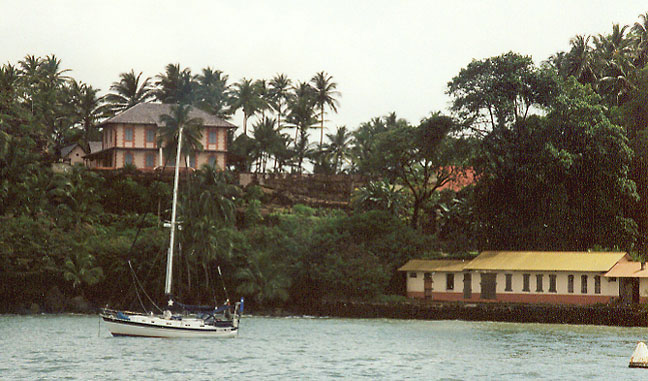 buildings of the penal establishment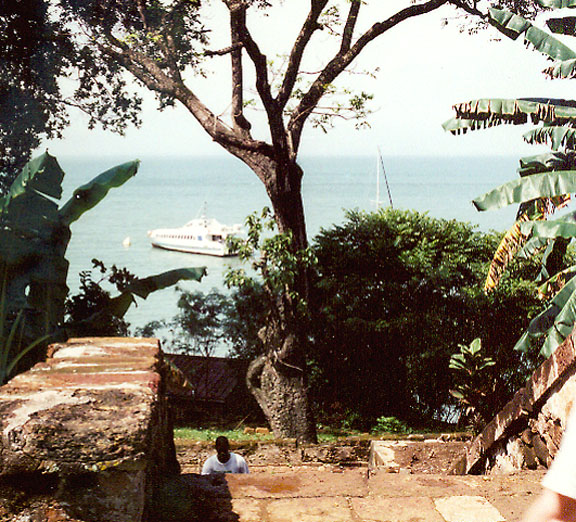 penal headquarters are up the steps on the higher ground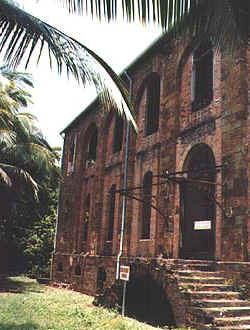 Prison block on Iles du Salut, French Guiana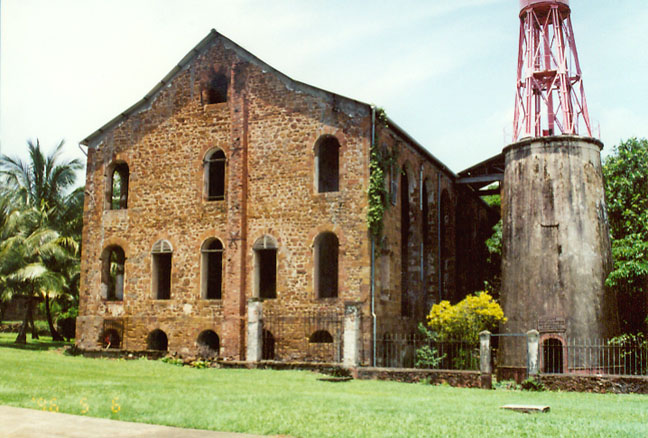 side view of the prison block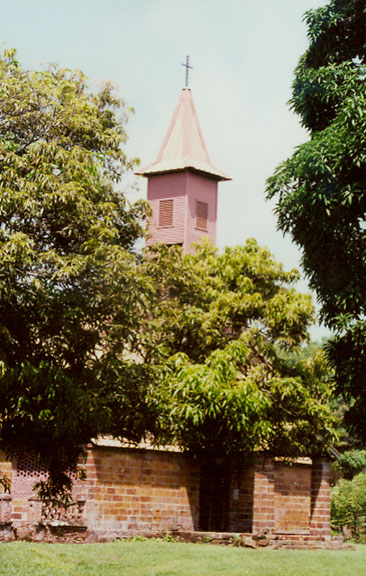 the chapel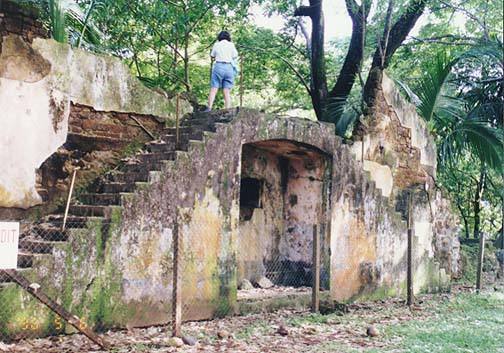 remnants of residence for insane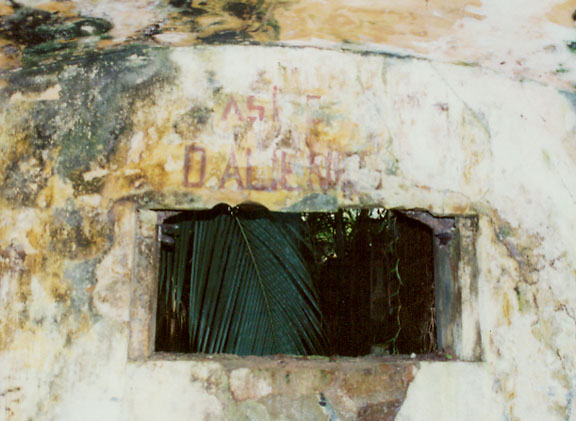 remaining inscription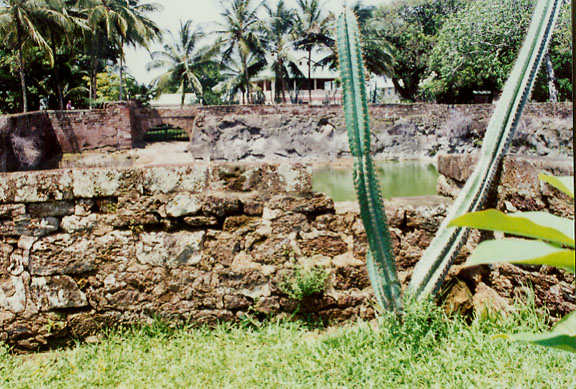 island's water storage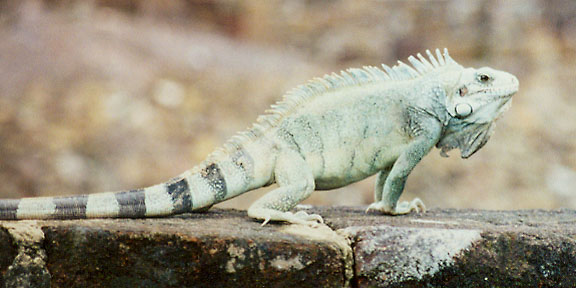 resident Iguana

Devil's Island
of the Iles du Salut group
French Guiana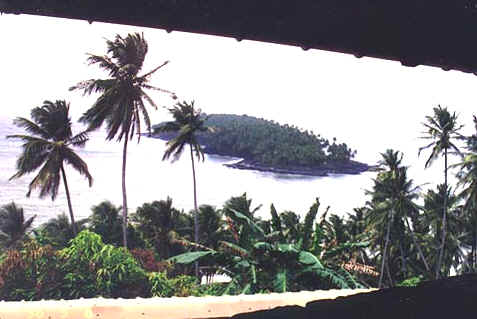 the smaller Devil's island as seen from prison headquarters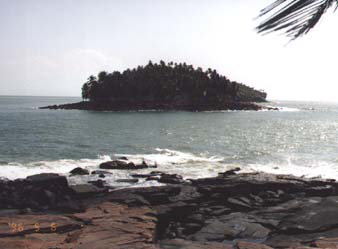 Devil's Island
Devil's Island, small rocky islet in the Atlantic Ocean, northern French Guiana, part of a French penal settlement in use from 1852 to 1946. The island, known as Īle du Diable in French, and two others, Royale and Saint-Joseph islands, form the Īles du Salut (Safety Islands), a group formerly known as the Īles du Diable (Devil's Islands). The island group and portions of French Guiana comprised the entire penal settlement, which was collectively known as Devil's Island. The settlement was maintained separately from the former colony of French Guiana. The prisoners were classed as follows: habitual criminals who were permitted to work; political prisoners and criminals who were permitted limited liberty; and felons who were imprisoned at hard labor. If a prisoner was sentenced to a term of less than eight years, he had to spend an equal period of time in French Guiana; if his sentence was more than eight years, he had to remain in the colony permanently. After 1885, only criminals with sentences of more than eight years were sent to Devil's Island. Those prisoners who were liberated earned their passage home by working in the colony.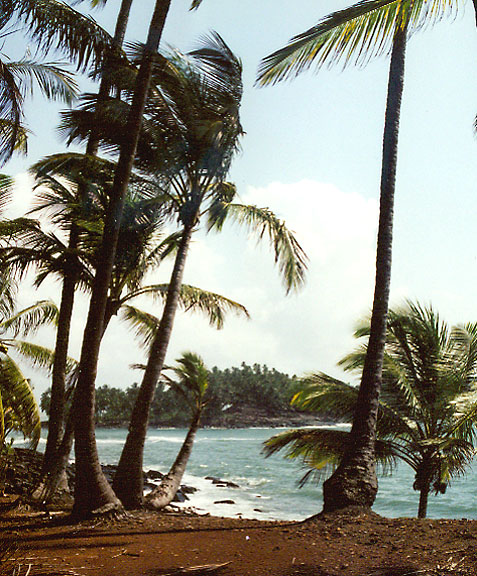 as seen through the palm trees
The climate in the settlement proved so unhealthful that many prisoners died. Only a few of the convicts managed to escape. These two factors combined to make Devil's Island known as a place from which there was no return. The horrors of the penal settlement became notorious after the French army captain Alfred Dreyfus was sent there in 1895 (see Dreyfus Affair).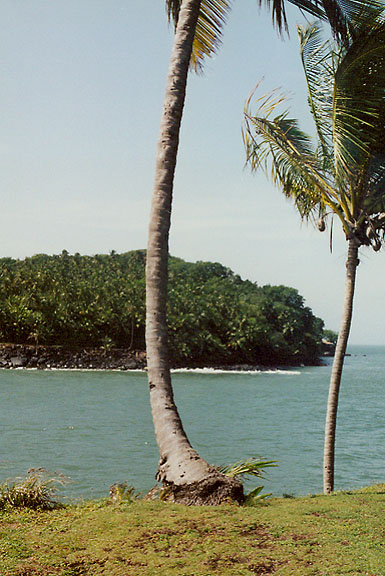 Devil's Island
Improvement of the conditions on Devil's Island was undertaken during the early 1930s by the French Salvation Army with the approval of the French government. In 1938 the government ceased sending prisoners to Devil's Island, and the penal settlement was phased out over the next decade and a half. The Salvation Army was authorized to look after those liberated prisoners who, for various reasons, did not wish to return to France.
Text from Microsoft Encarta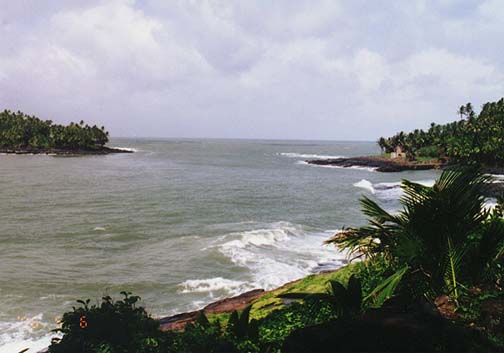 the channel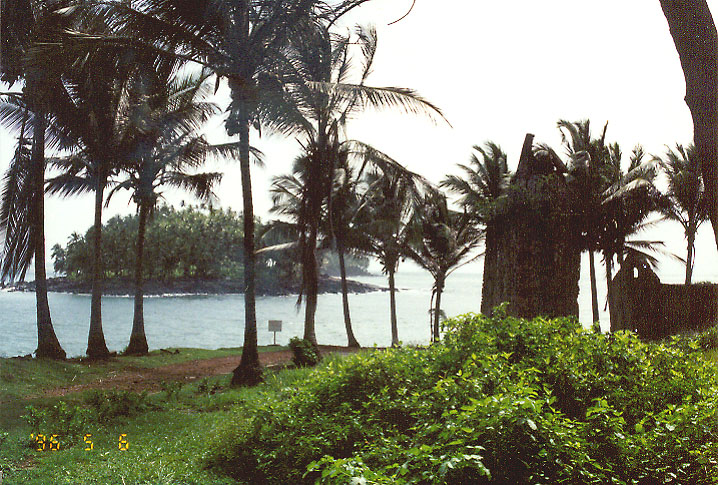 views of the kitchen and cable station serving devil's island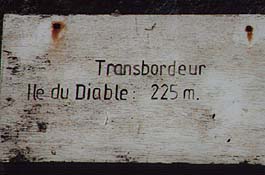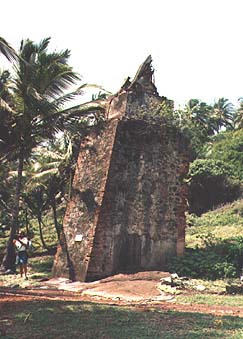 Tower for cable car to Devil's island.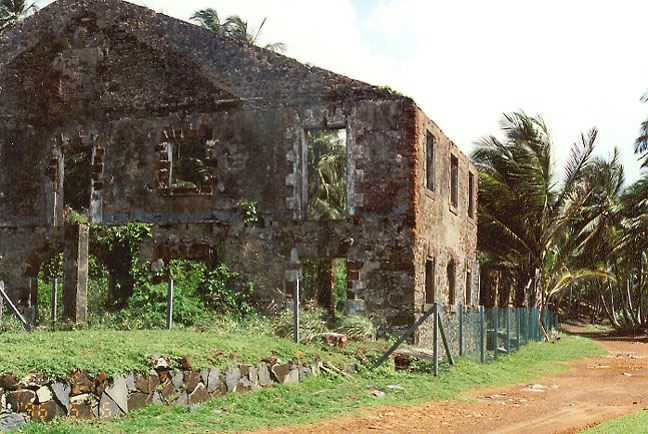 service building near the cable car to devil's island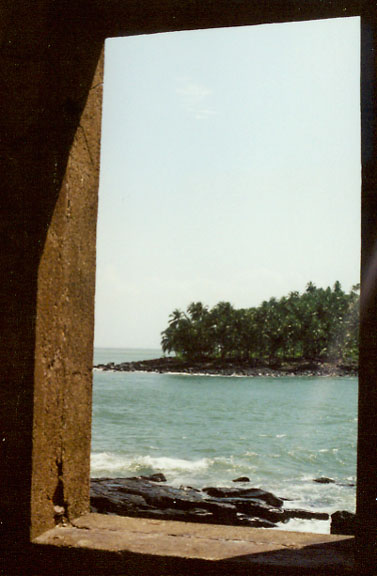 Devil's Island as seen through the doorway


Return to Cayenne (French Guiana) page

Other Countries in South America