Roman theatre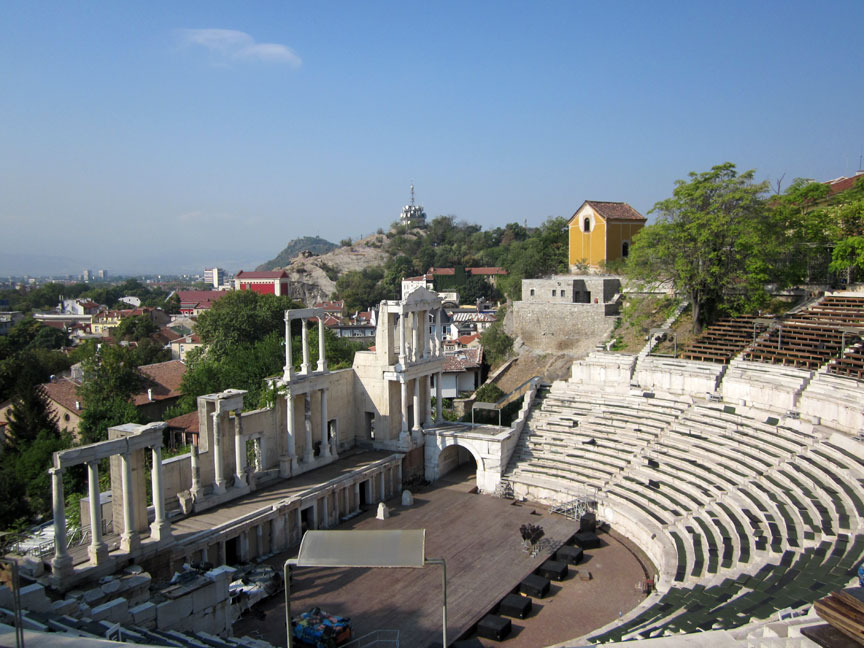 Plovdiv Antique theater
The Plovdiv Antique theater is a historical building in the city center of Plovdiv, Bulgaria. Although this structure is commonly referred to as an amphitheatre, it is actually a traditional Roman theatre. It stands between the south-western slope of the Dzhambaz Tepe and the Taxim tepe hill within the old town, and is a major tourist attraction for travelers coming to the area.

The theatre was built in the 2nd century AD under the orders of emperor Trajan, and is one of the numerous surviving Roman constructions in Bulgaria today. There are several steles and wall inscriptions in Greek language in the amphitheater.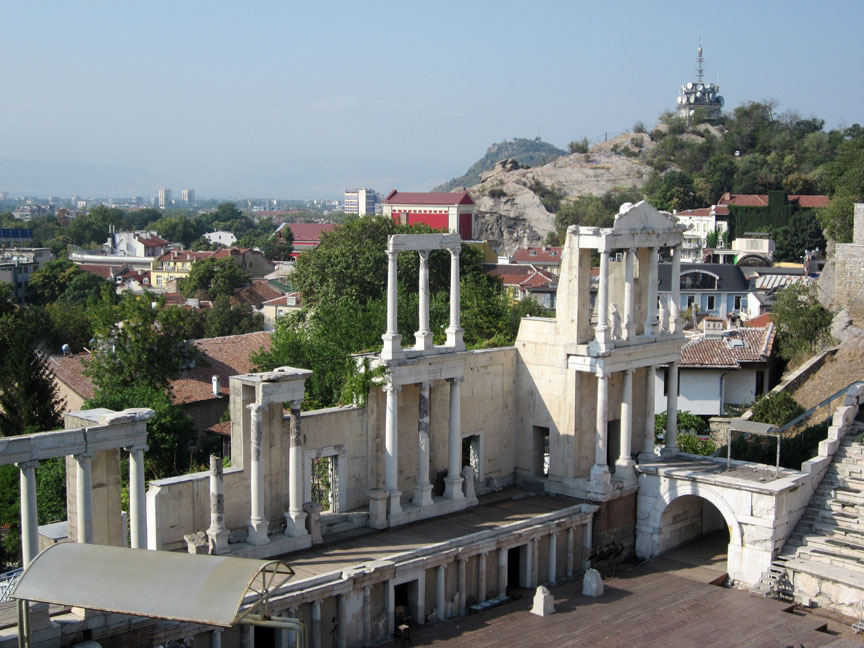 Roman stage
Built with around 7,000 seats, each section of seating had the names of the city quarters engraved on the benches so the citizens at the time knew where they were to sit. The theater was damaged in the 5th century AD by Attila the Hun.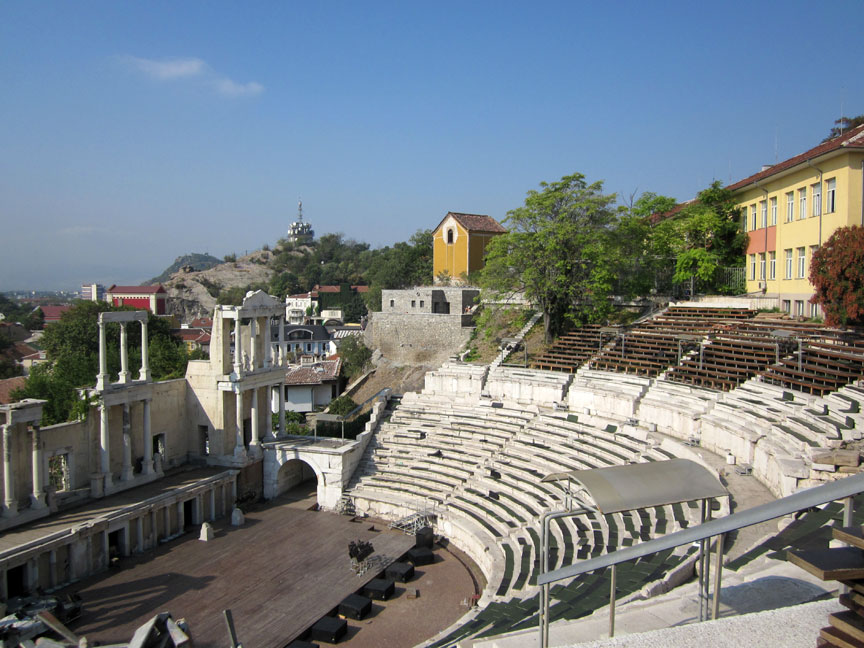 The theater was only found in the early 1970s due to a landslide, this caused a major archeological excavation, including the removal of some 4.5 m of earth covering what was left hidden by the landslide.
Text from Wikipedia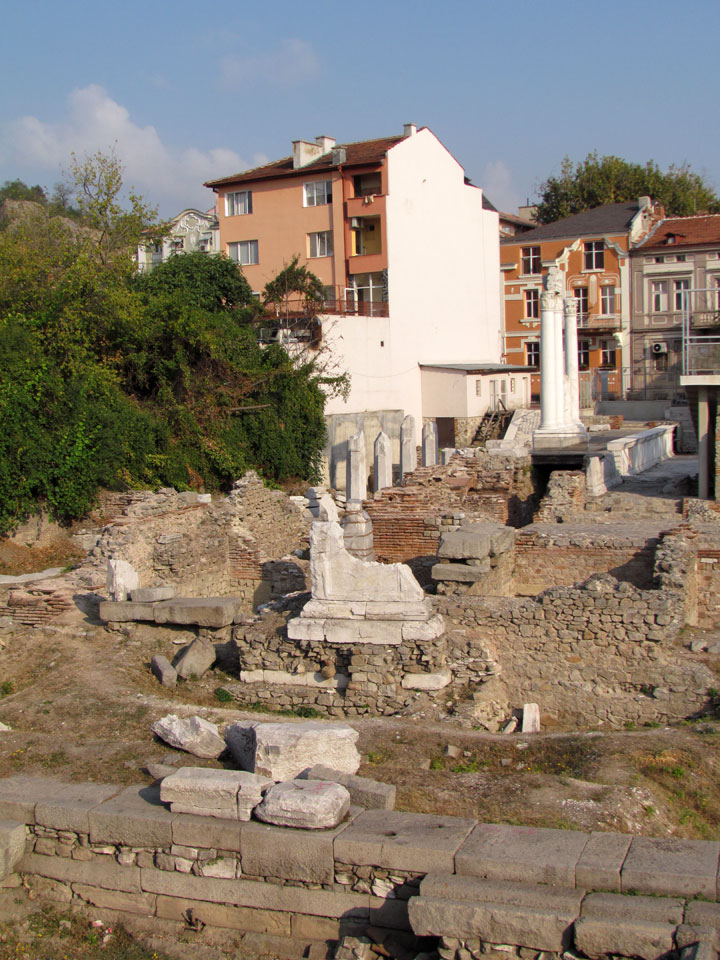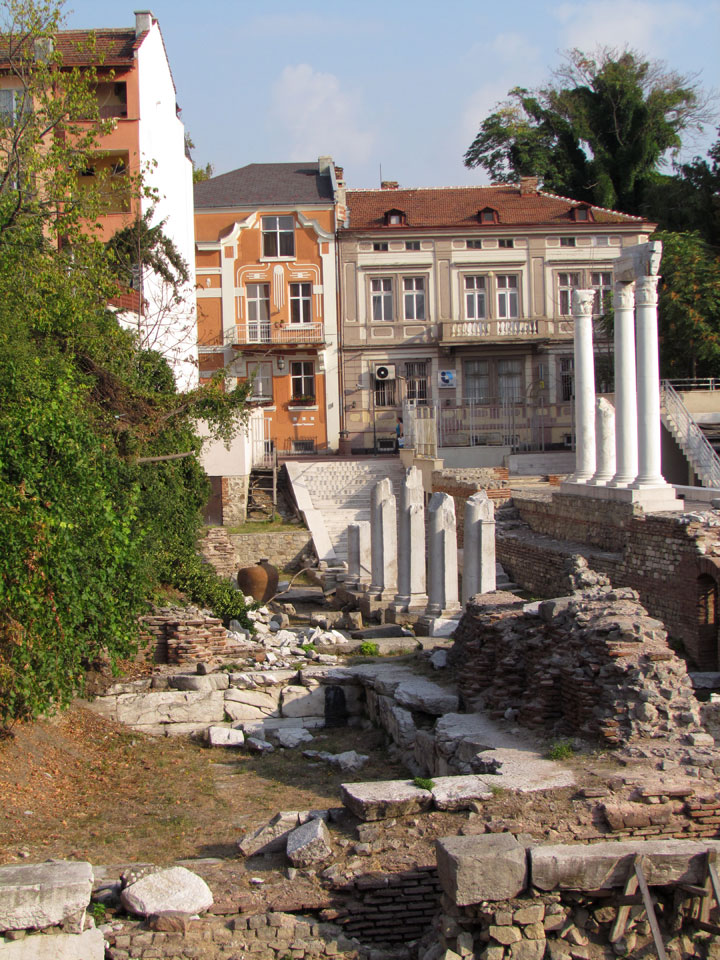 Roman remains in Plovdiv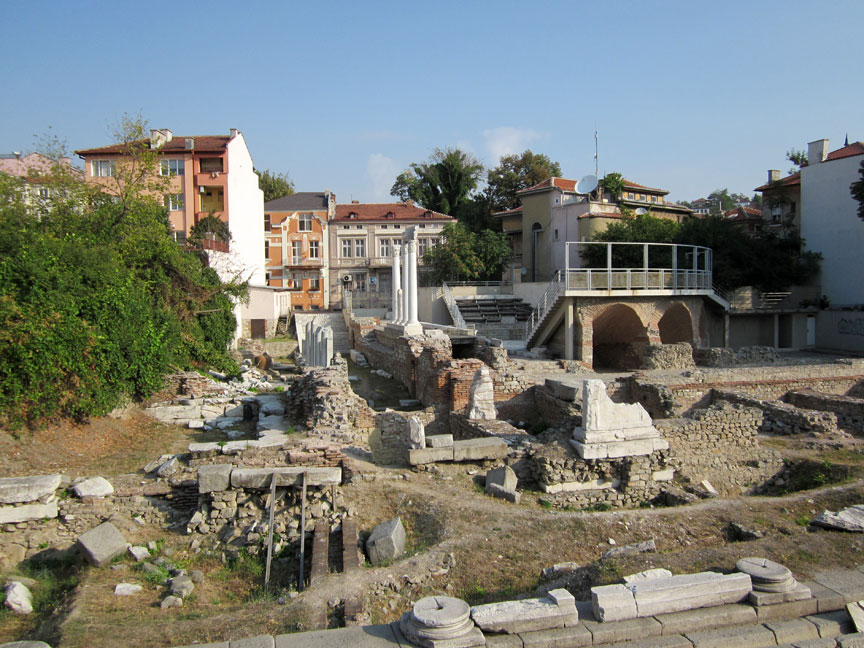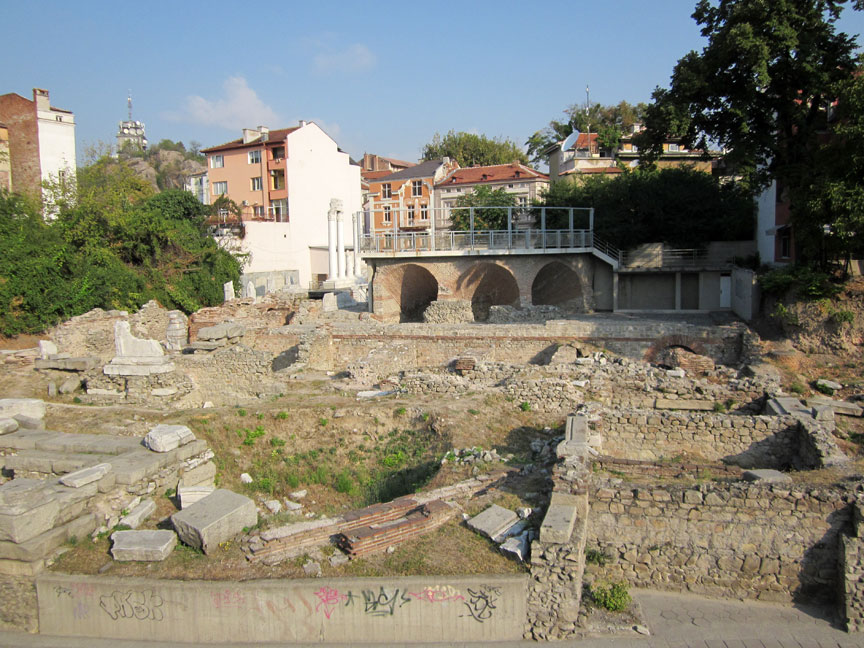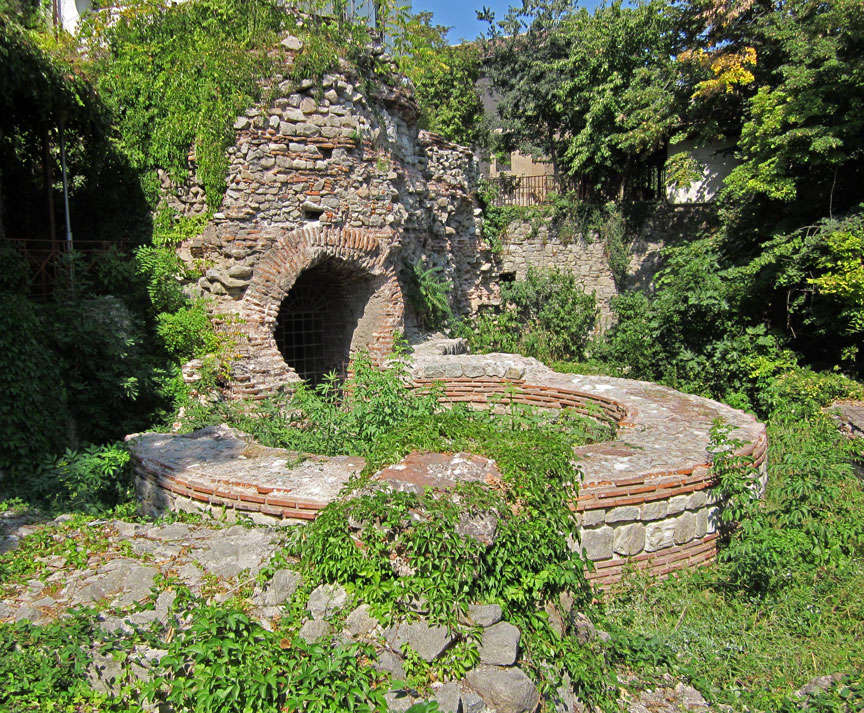 ---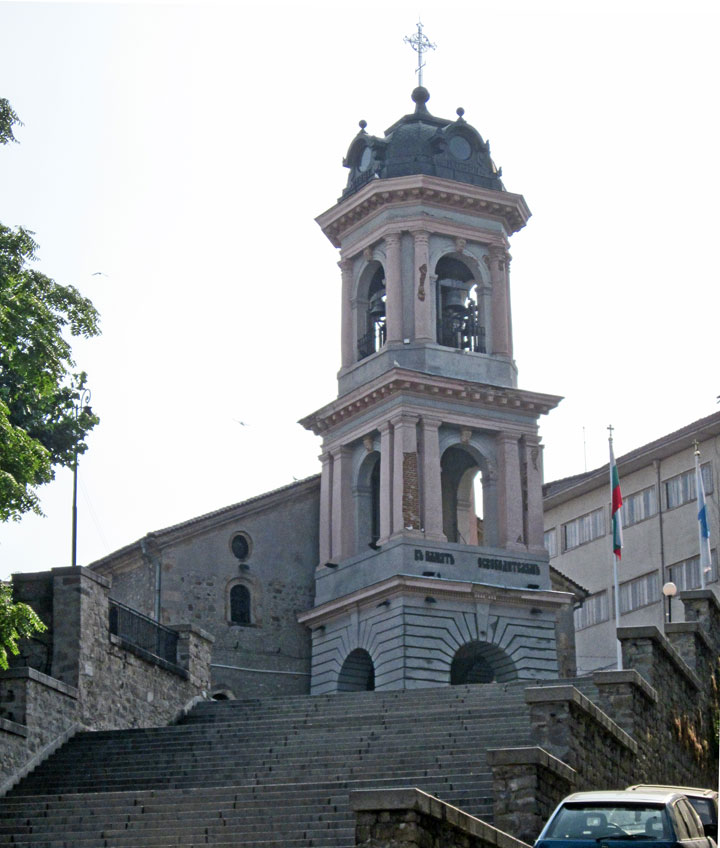 Virgin Mary Cathedral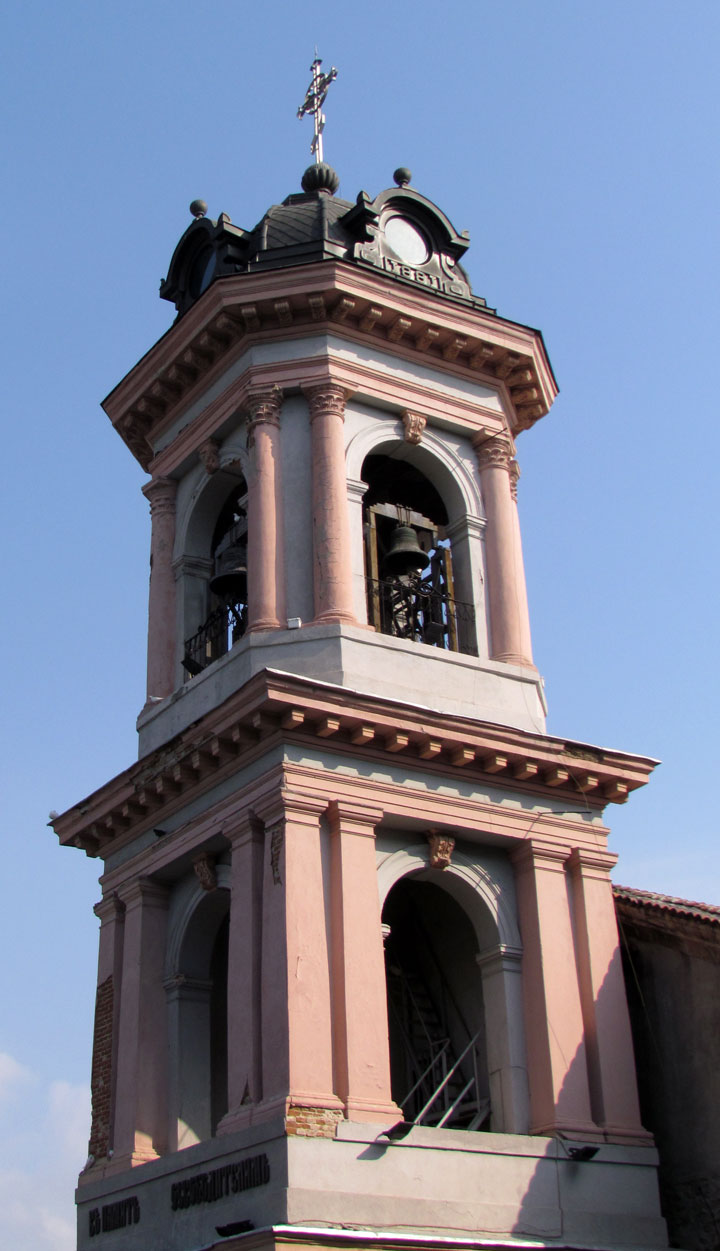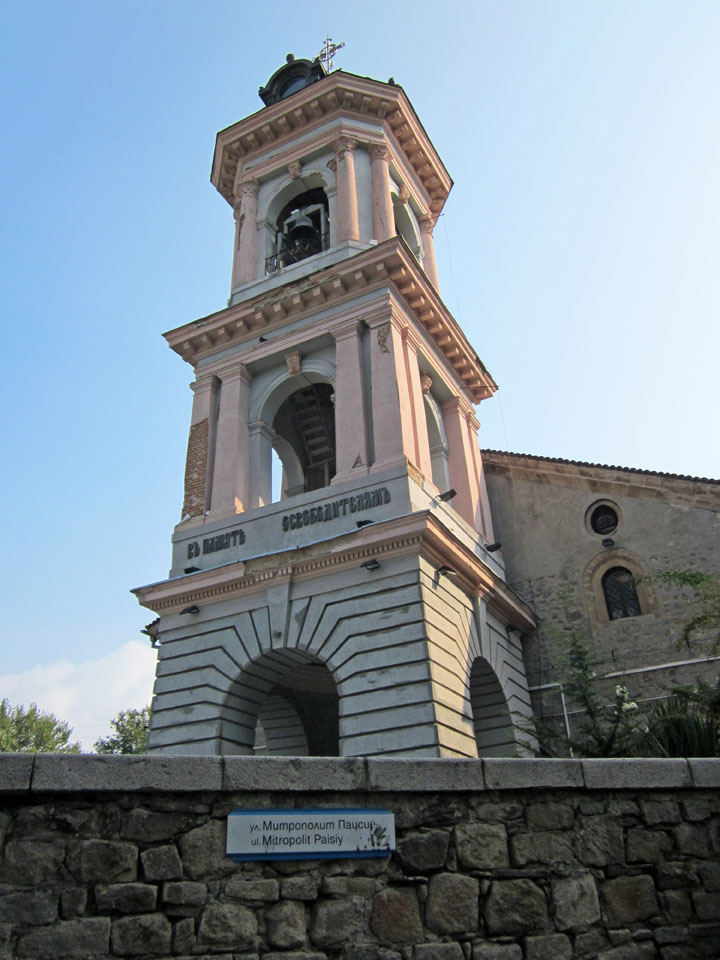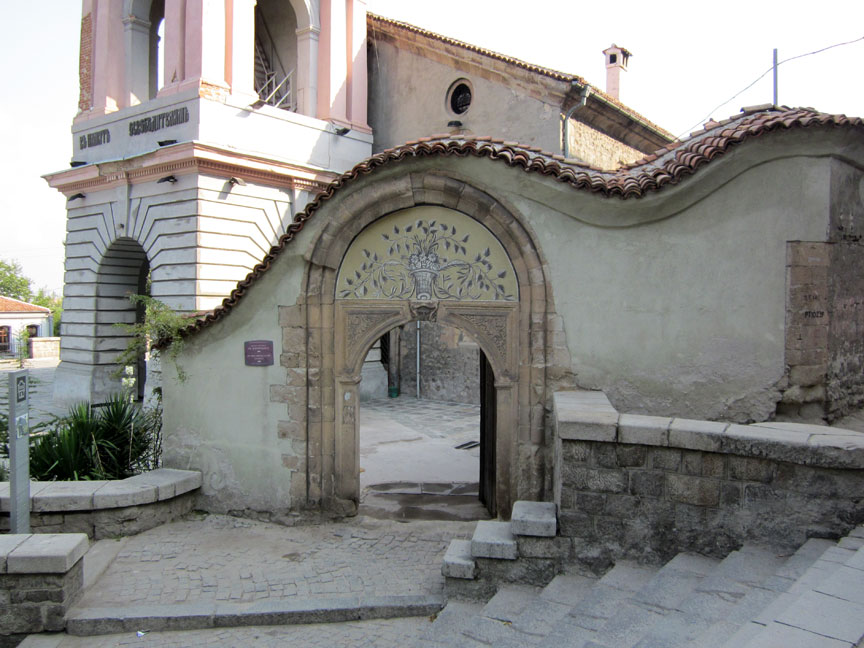 entrance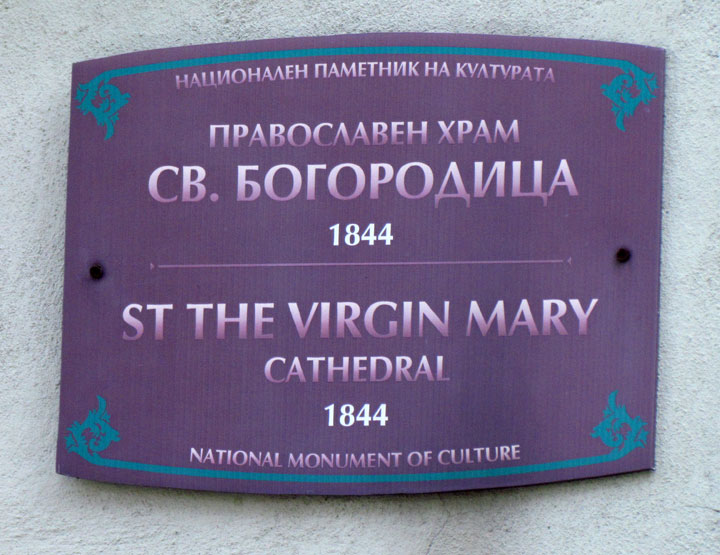 ---
---