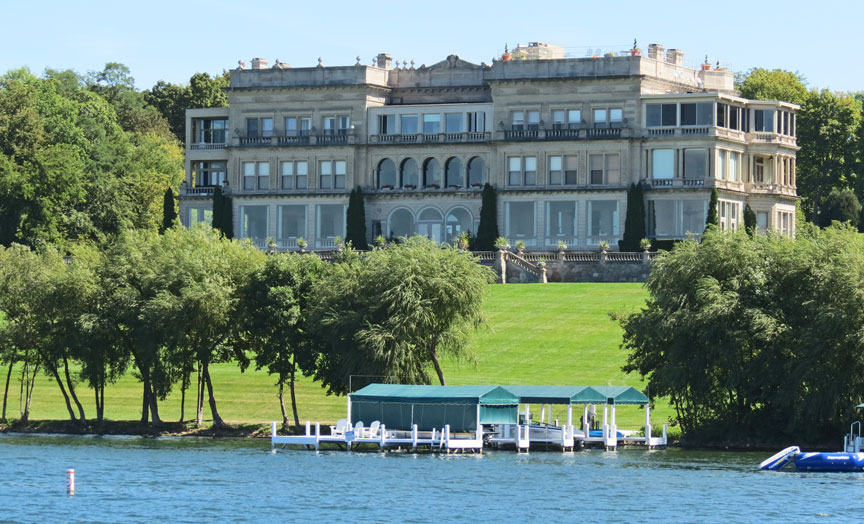 largest Mansion along Lake Geneva
built by a Chicago businessman who was a land speculator after the Chicago fire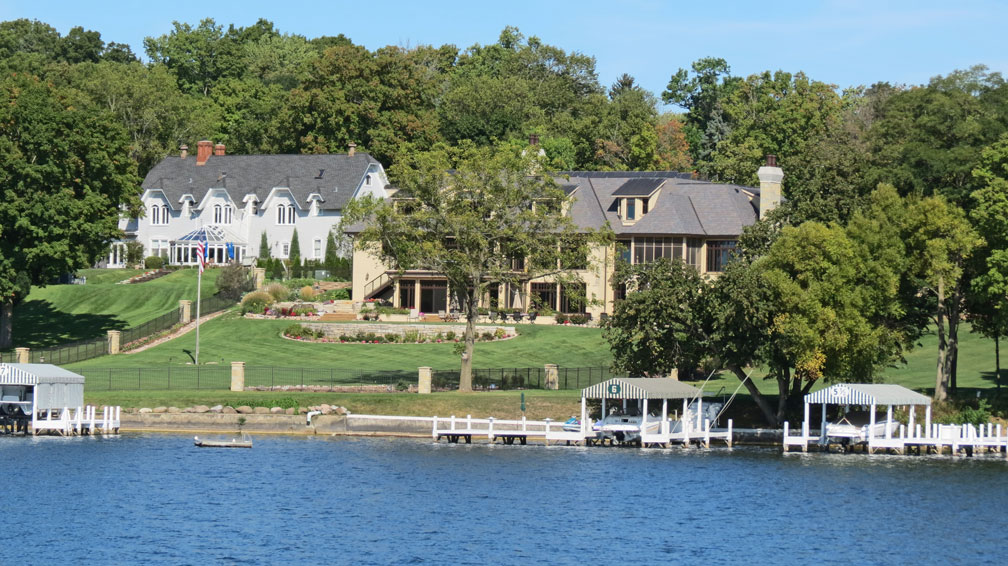 Railroad access from Chicago made the area a popular summer retreat for the barons of wealth in lumber, cattle, oil, steel, cement, manufacturing, and durable goods (e.g., Morton Salt, Wrigley Chewing Gum, etc.), with mansions and large homes such as Stone Manor and Black Point built on the lake during the heyday of the Roaring 20s. The city was then known as "The Newport of the West." The city is also known today as "The Hamptons of the Midwest." In the early automobile era, the city's fortunes at first declined, and it soon became a haven for Al Capone and other mobsters. Shortly thereafter, it became the beautiful, natural, amazing small town it remains today. The city has been named one of the "Best Small Towns in America" on numerous lists during the last 50 years.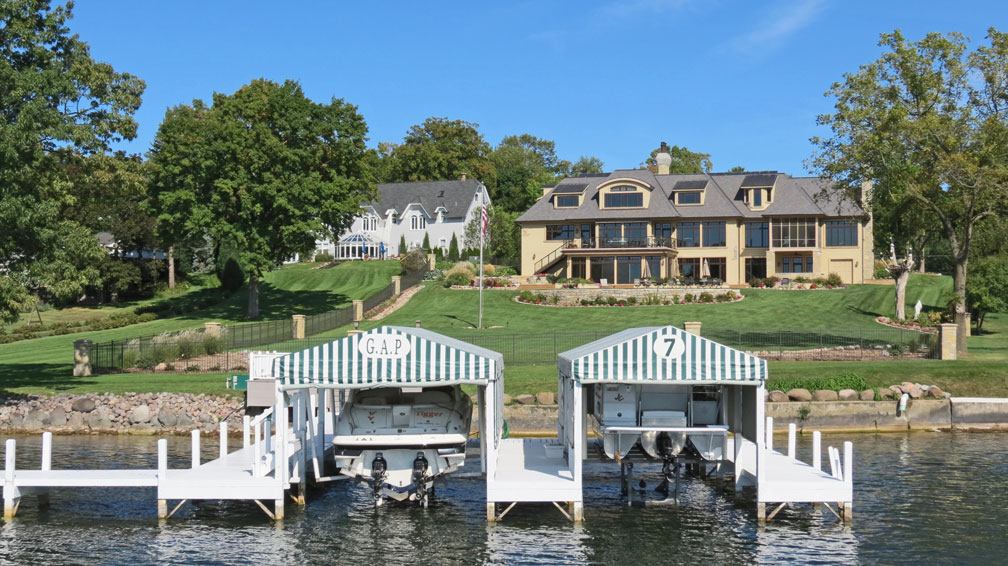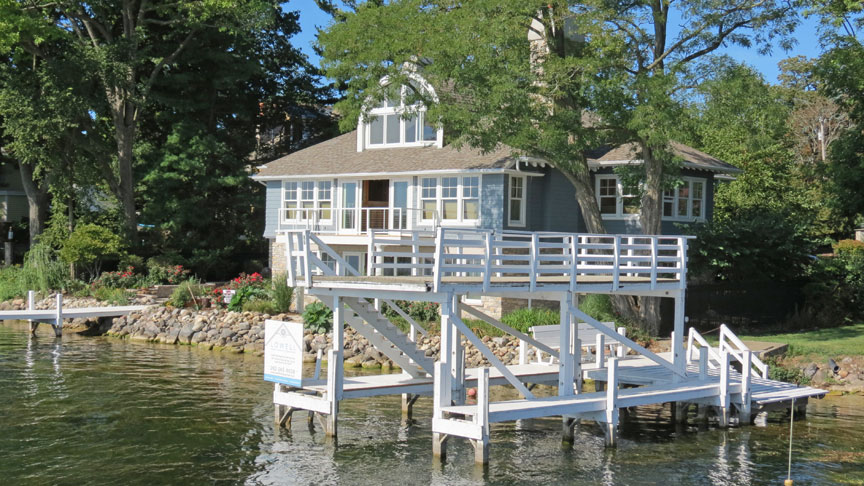 winterized boat house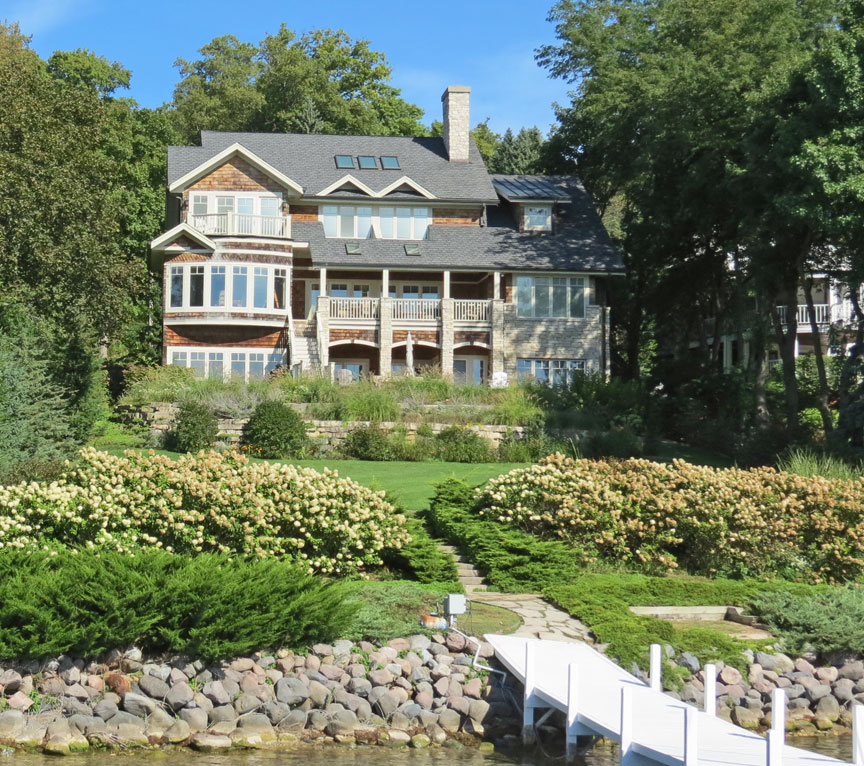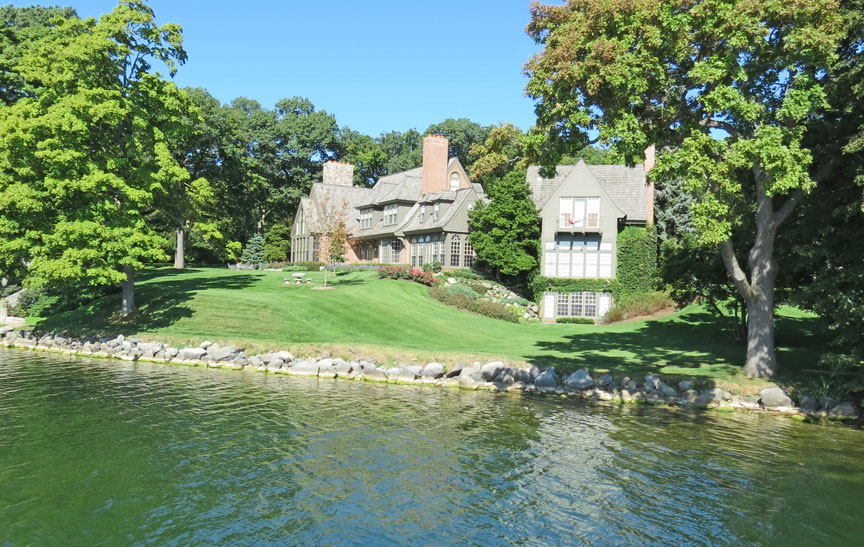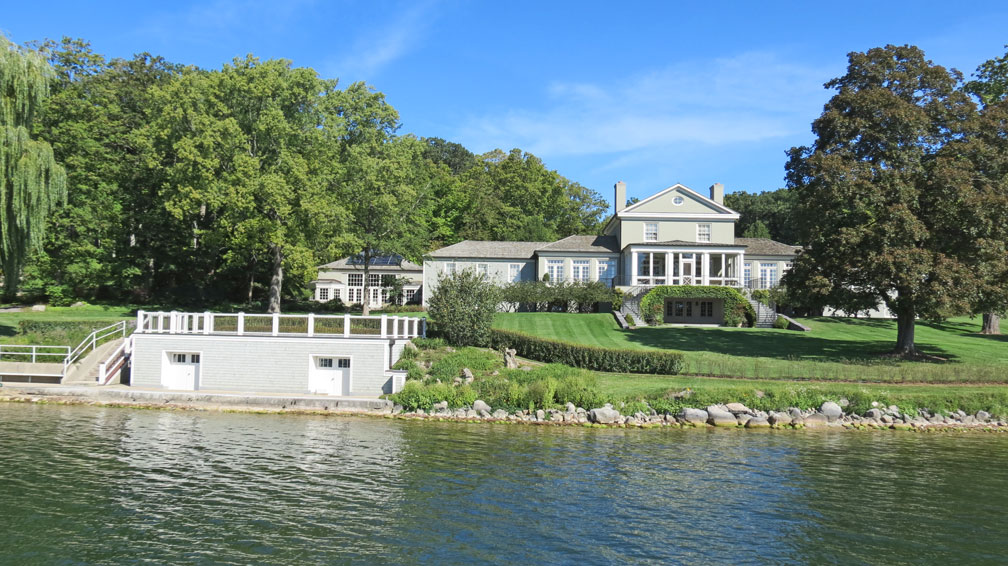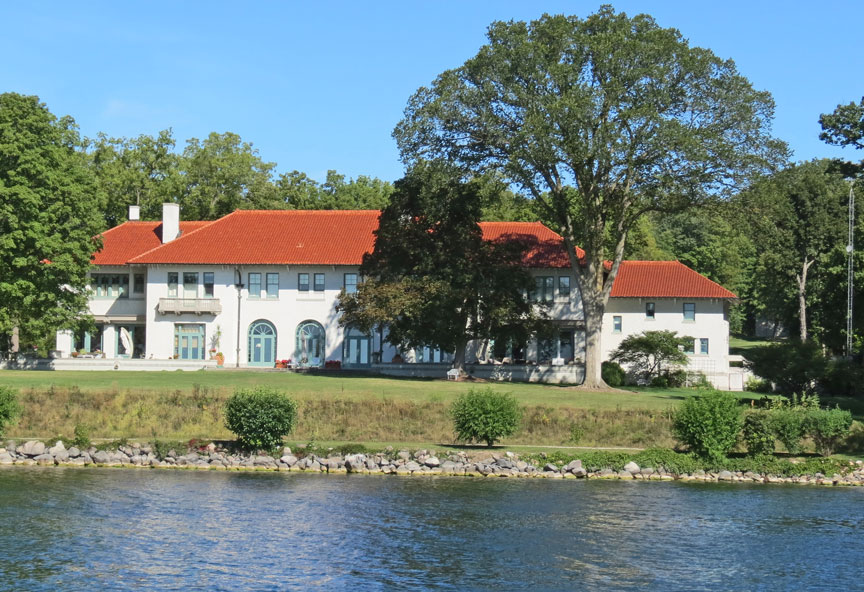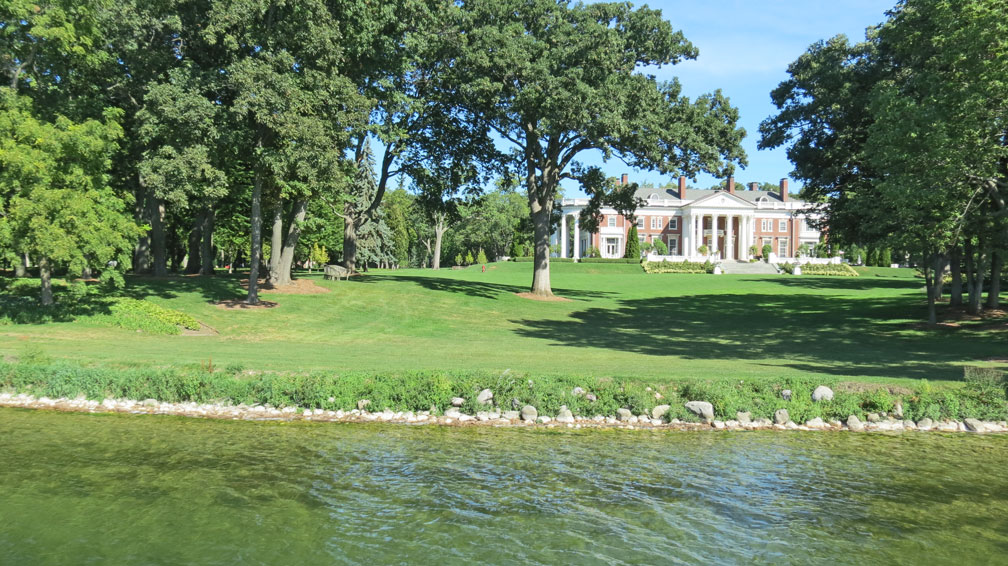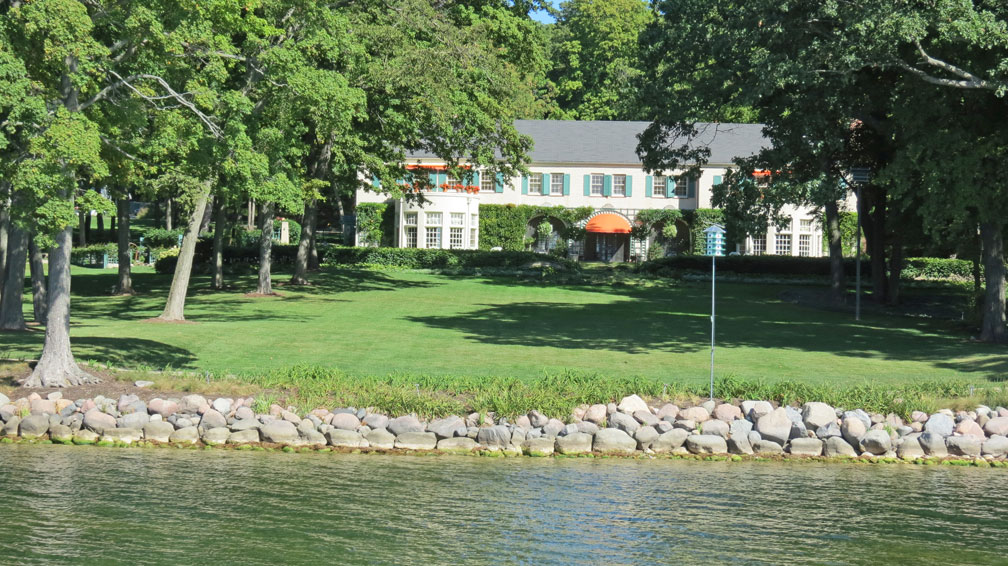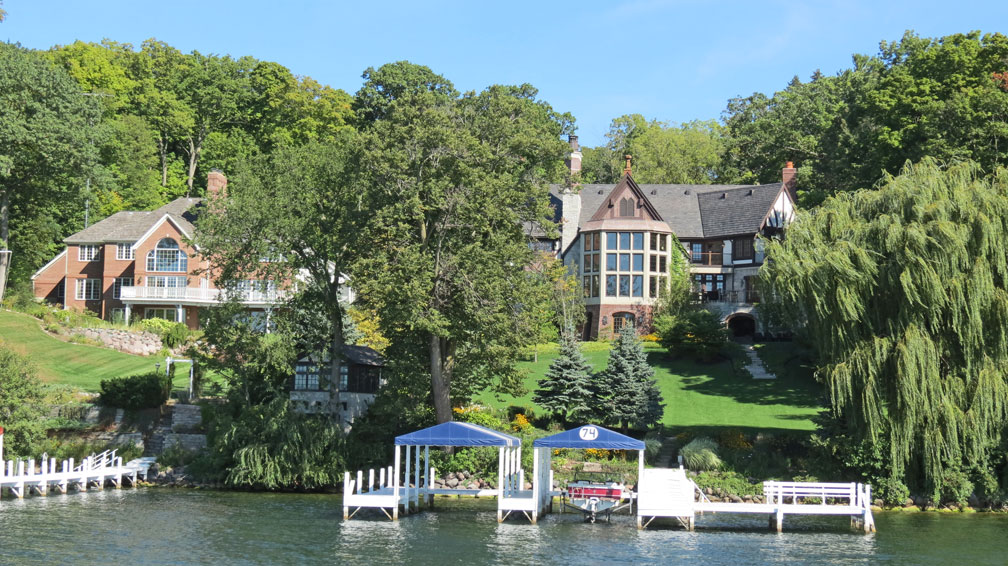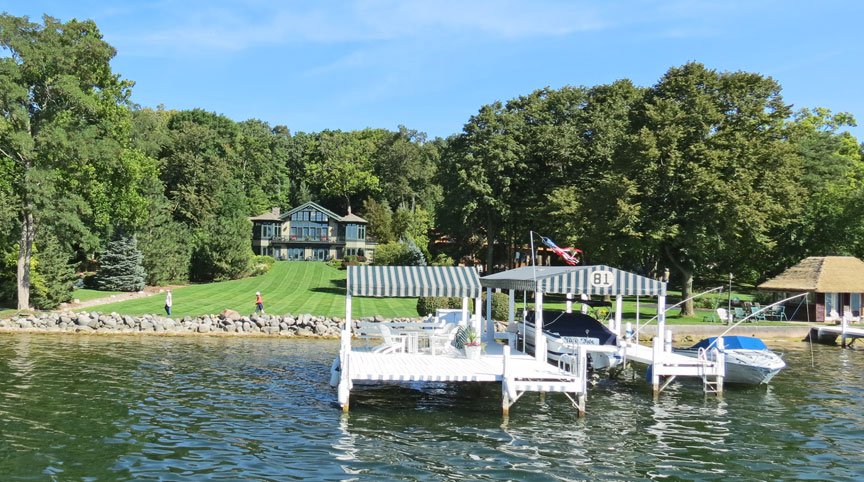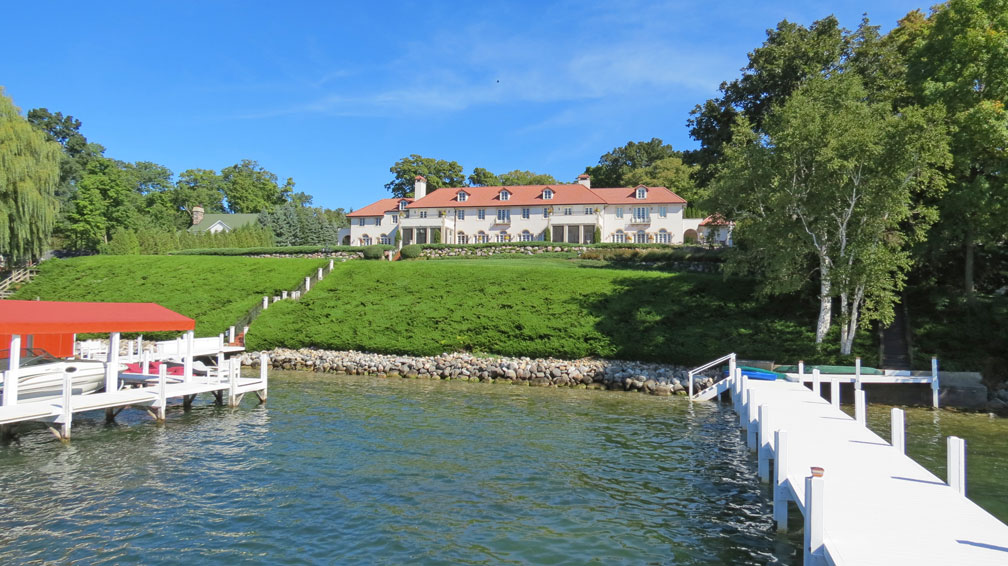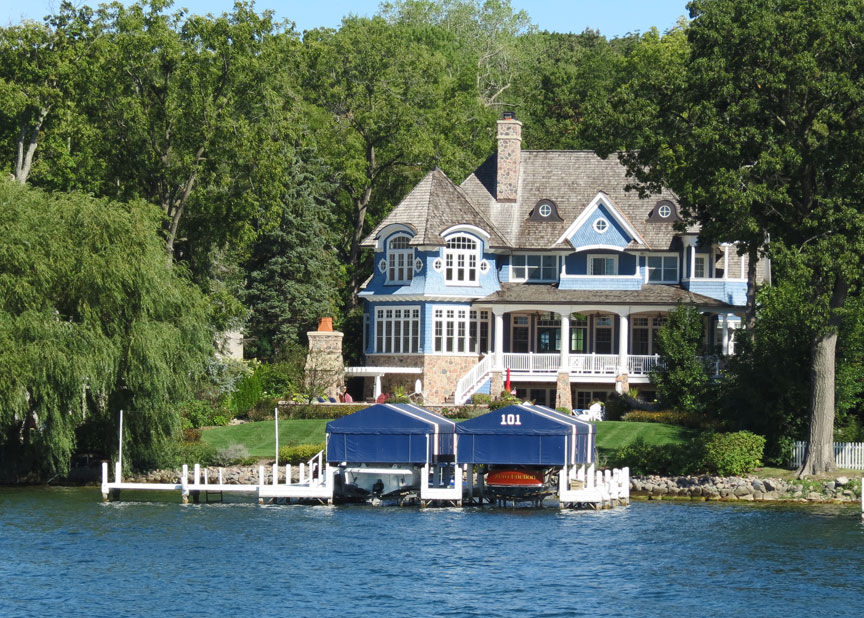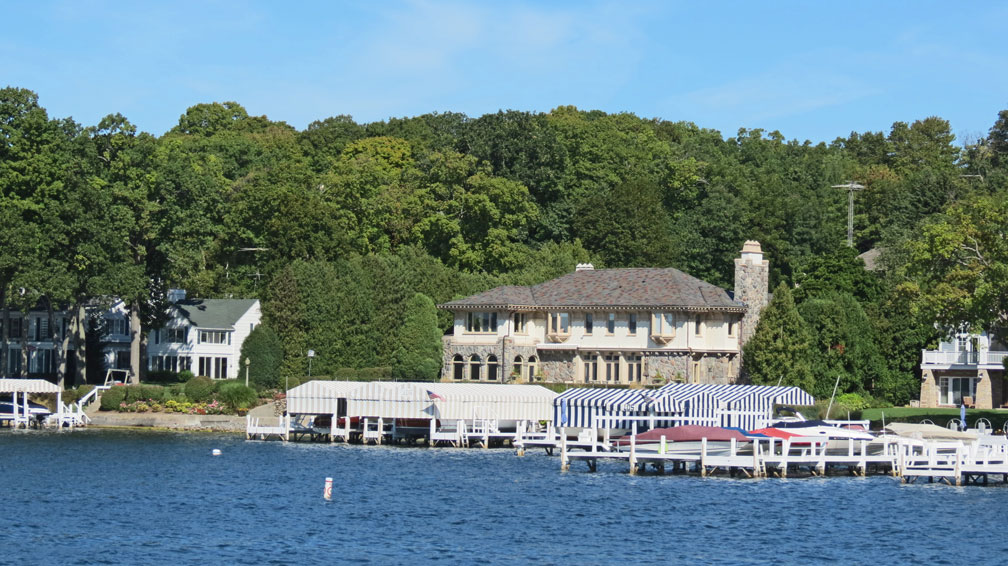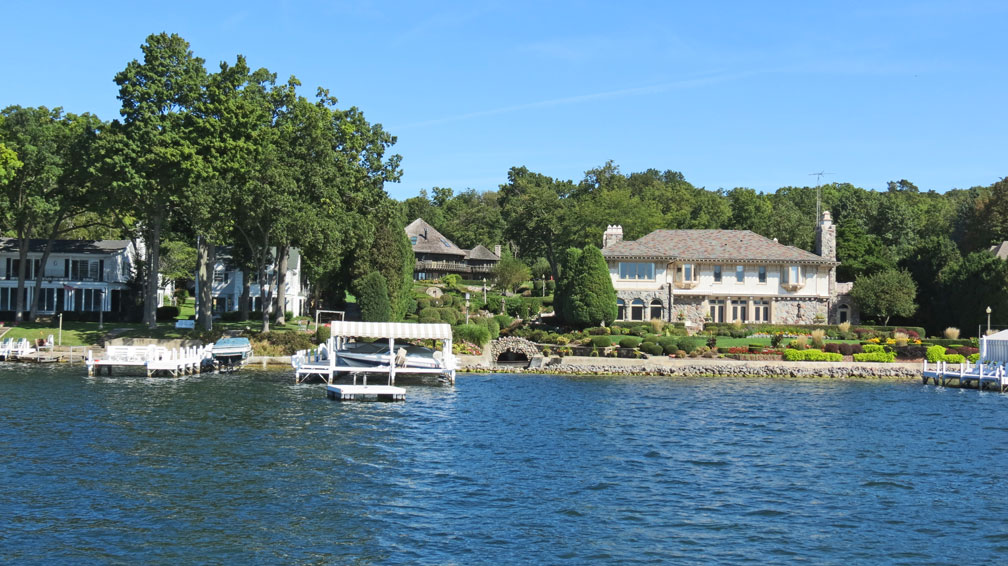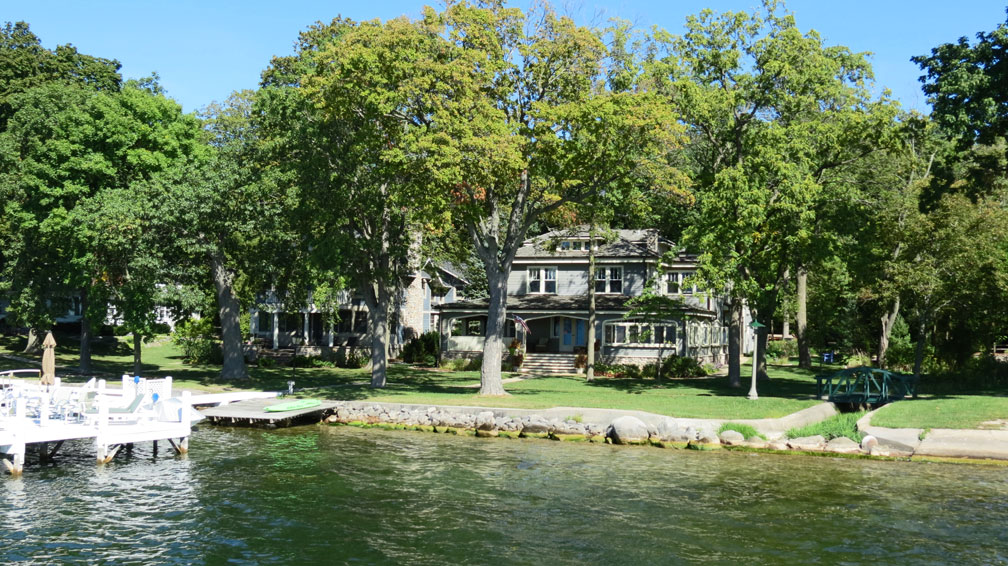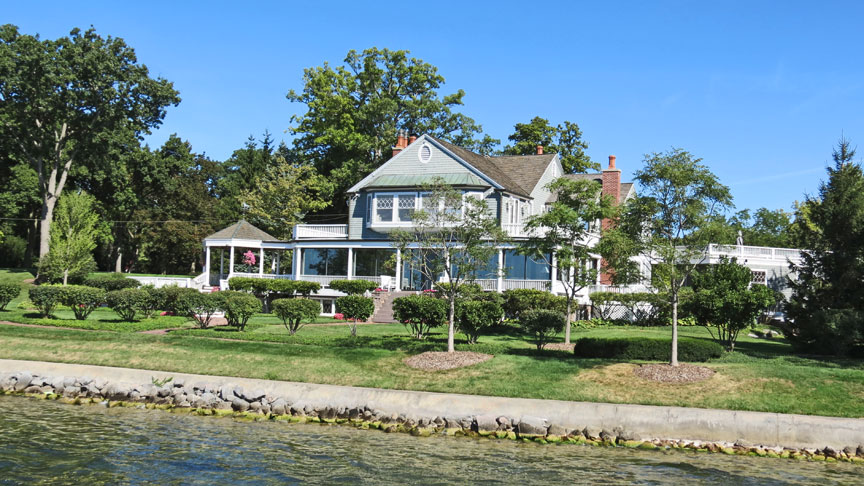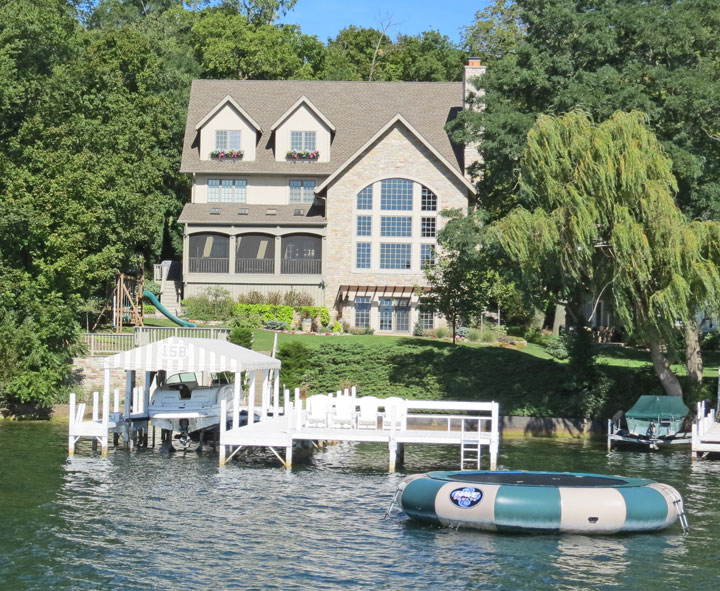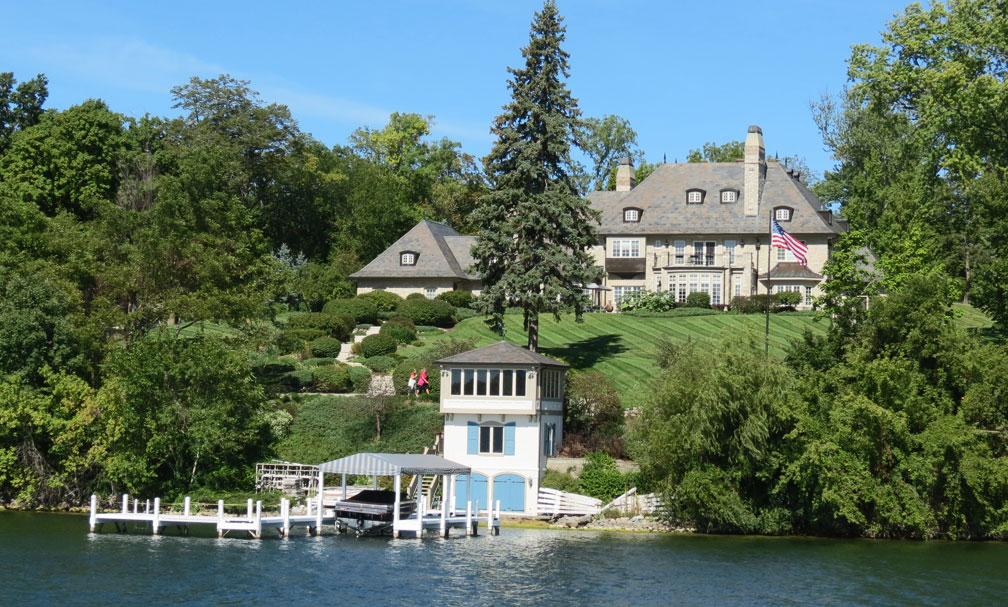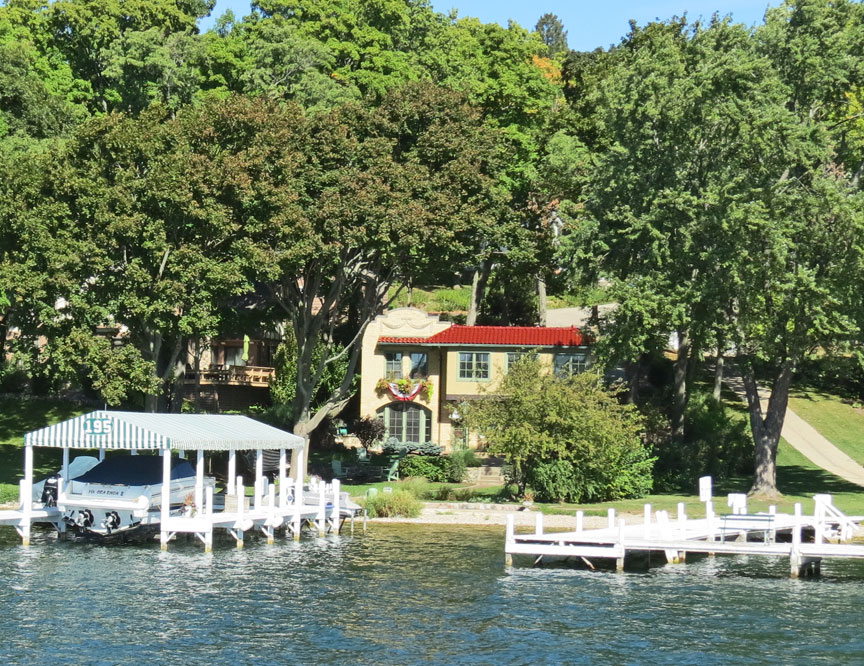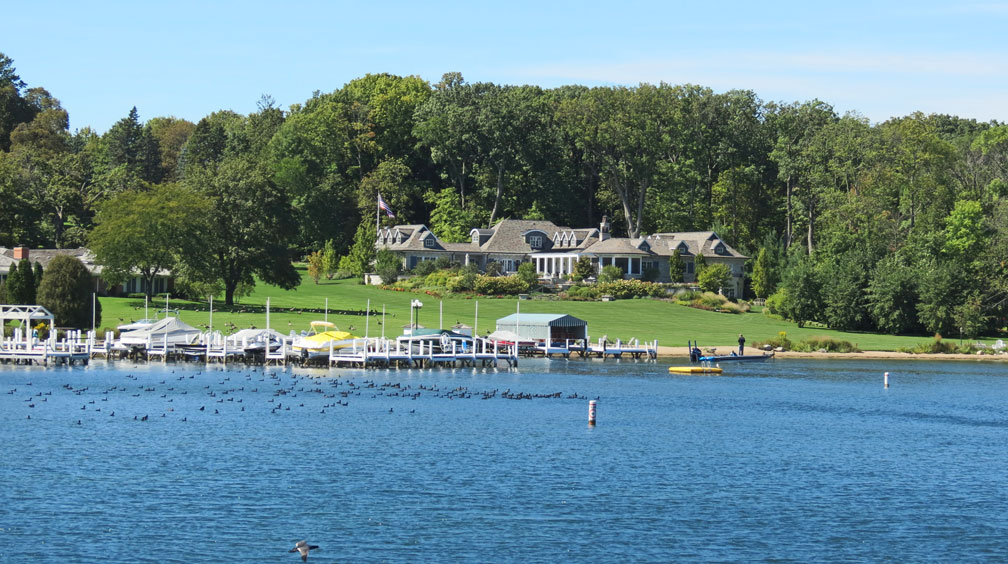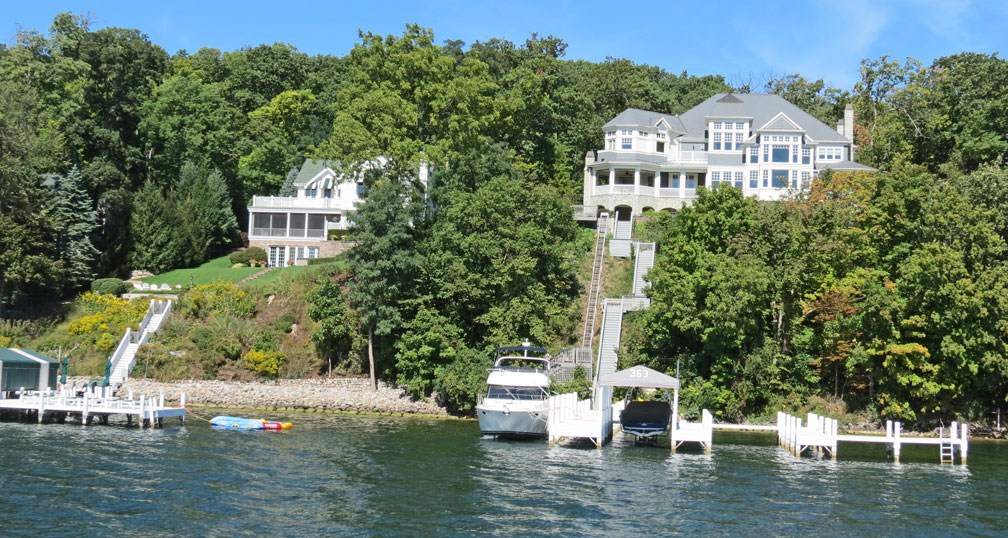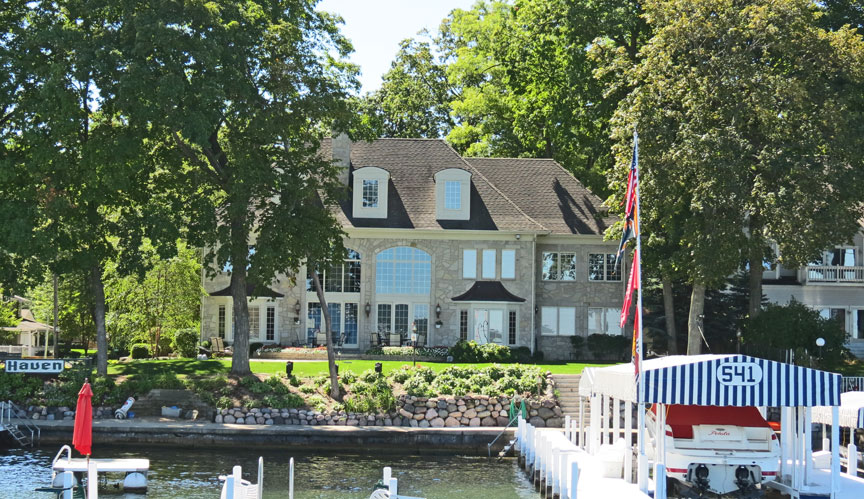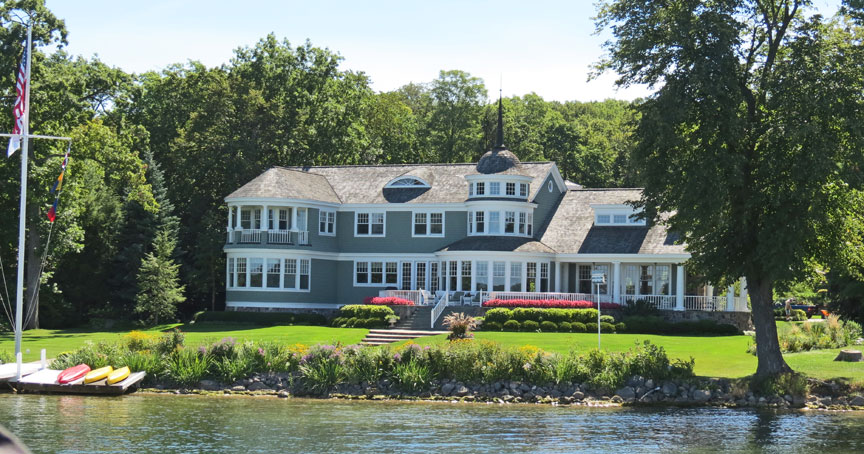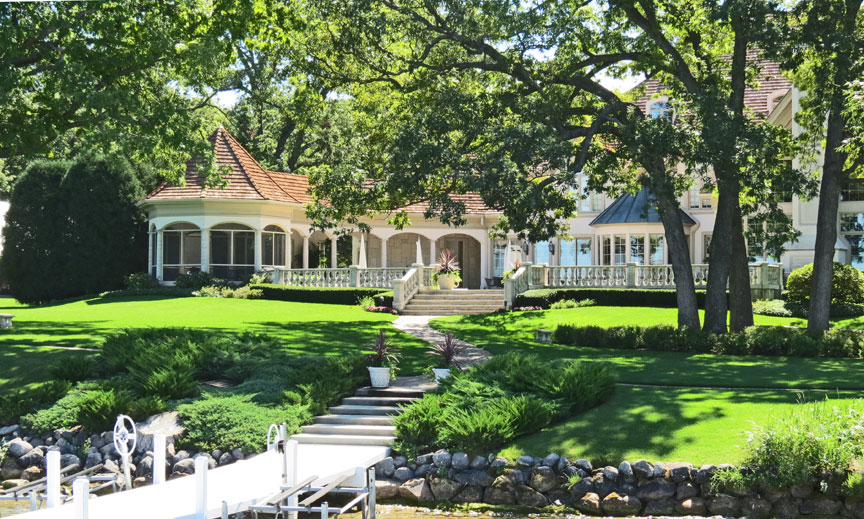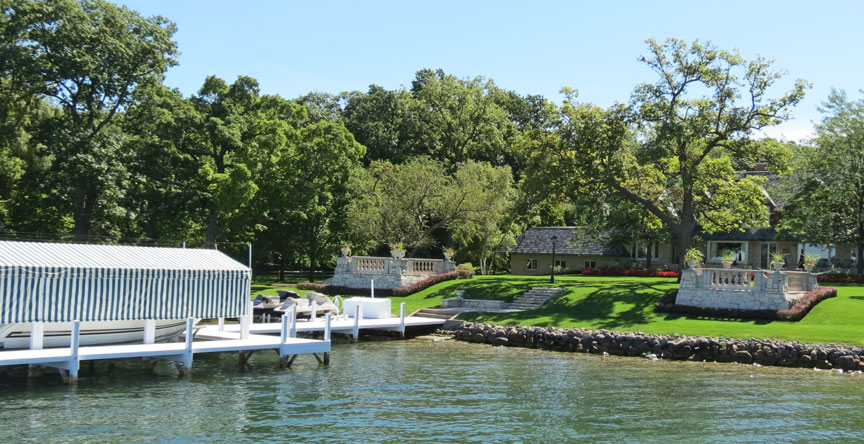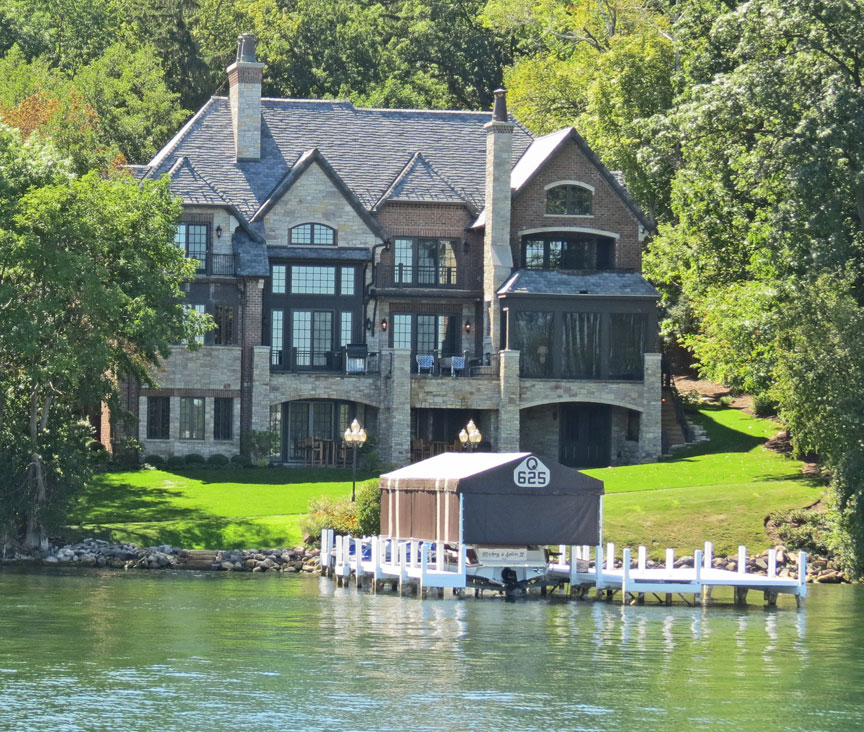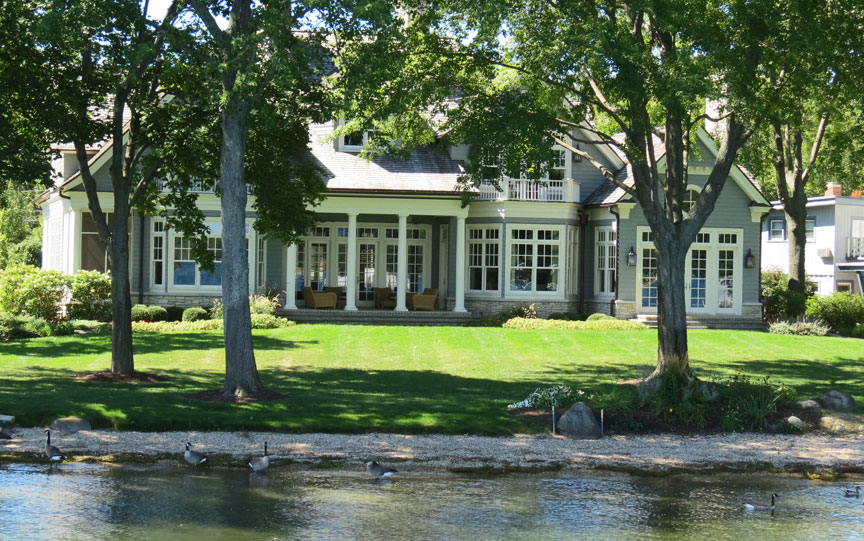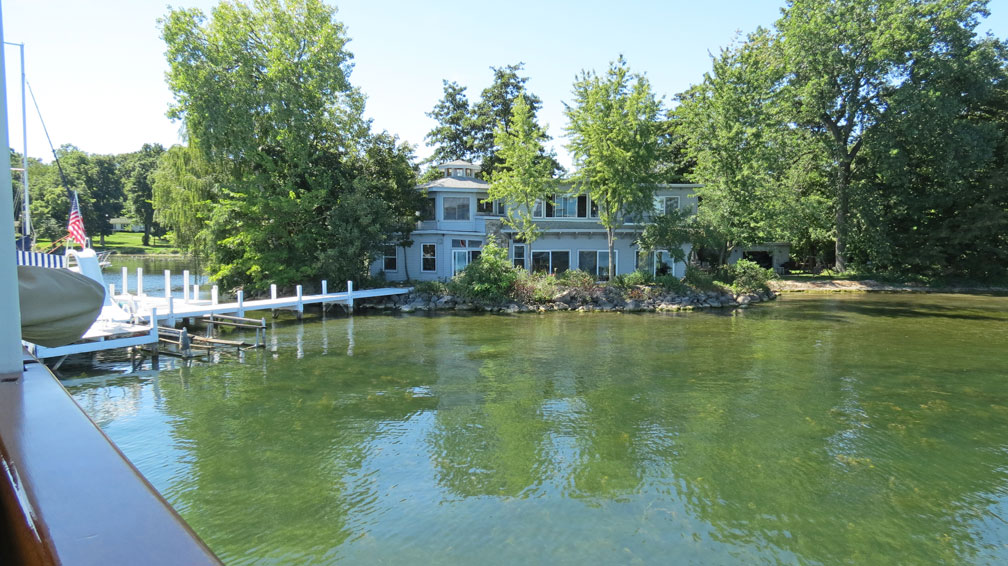 mansion on a island next to the Golf Course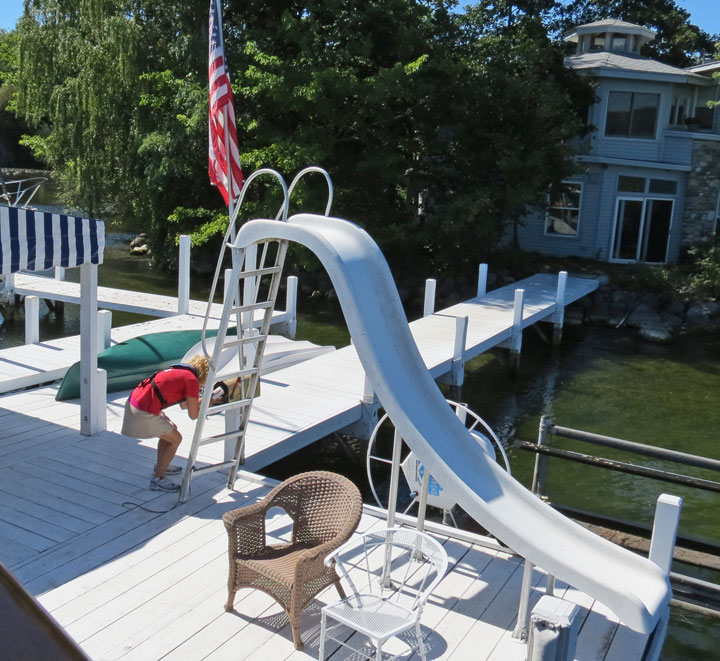 mail jumper delivering mail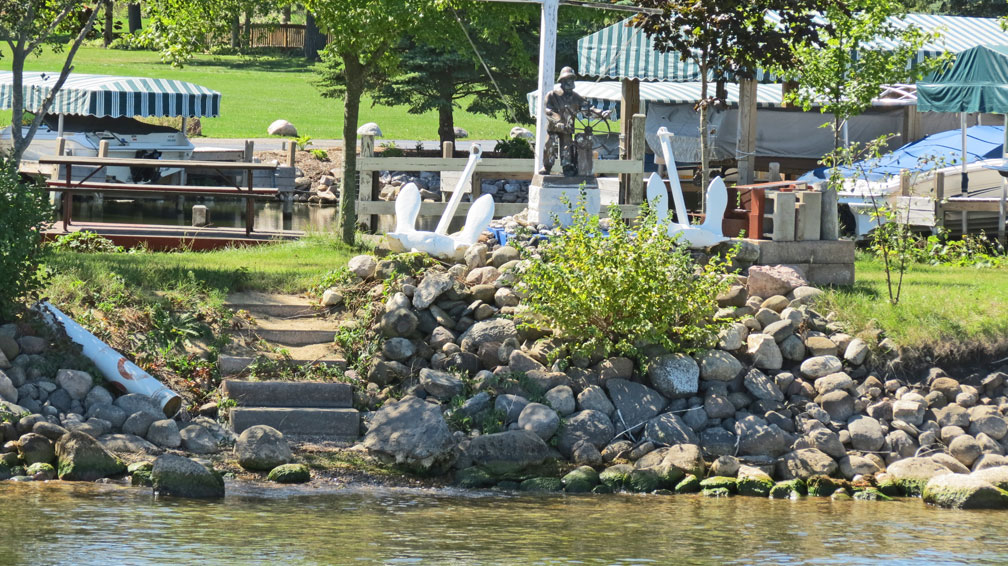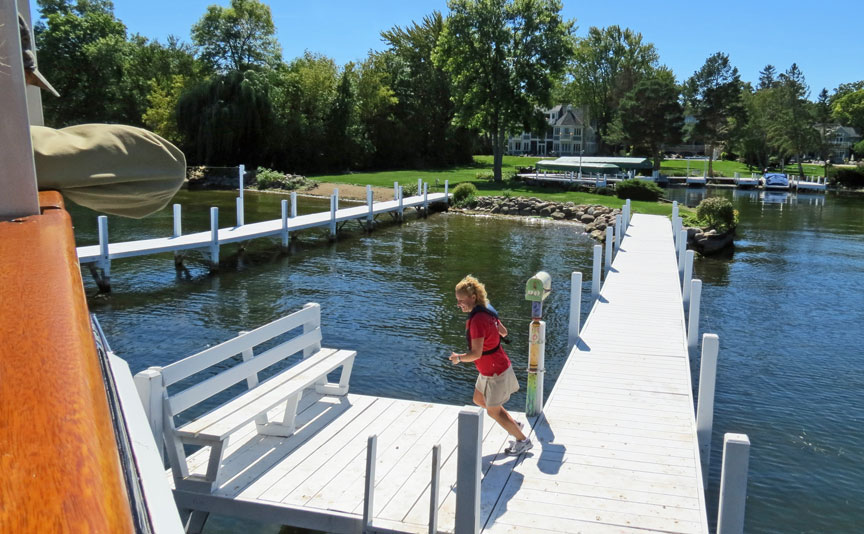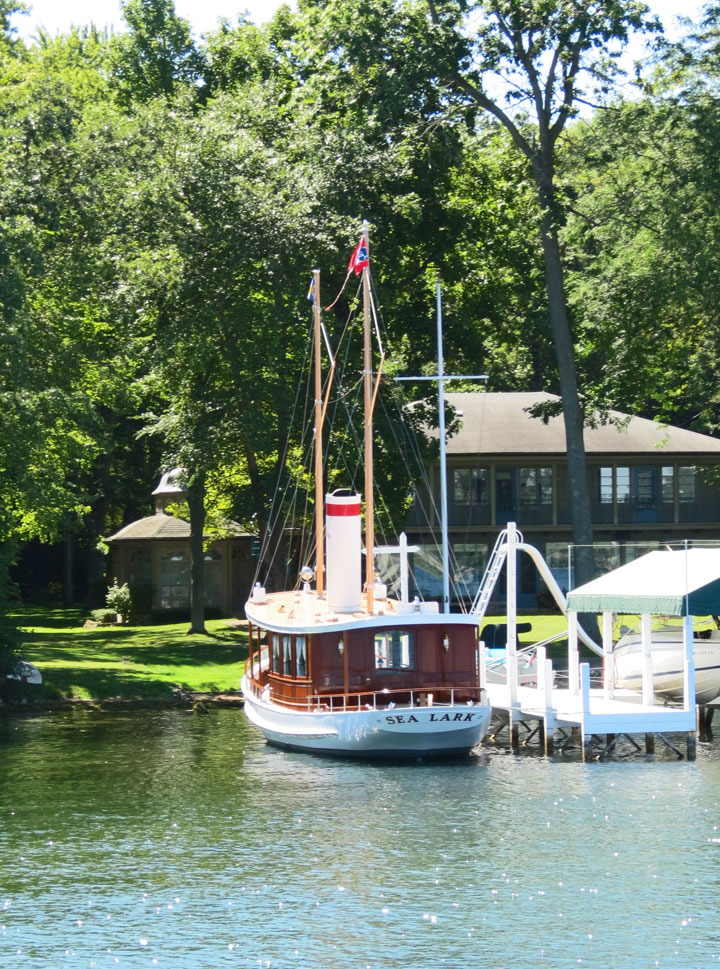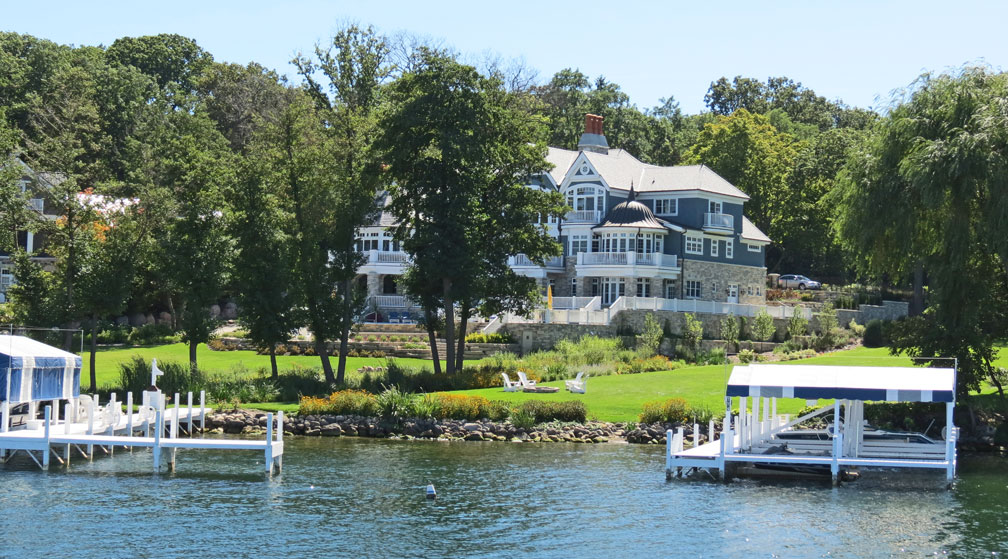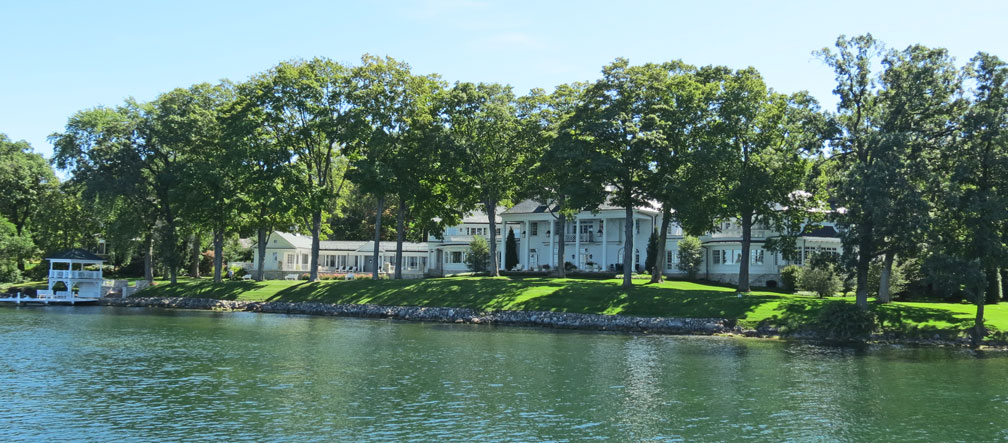 ---
---