Union Station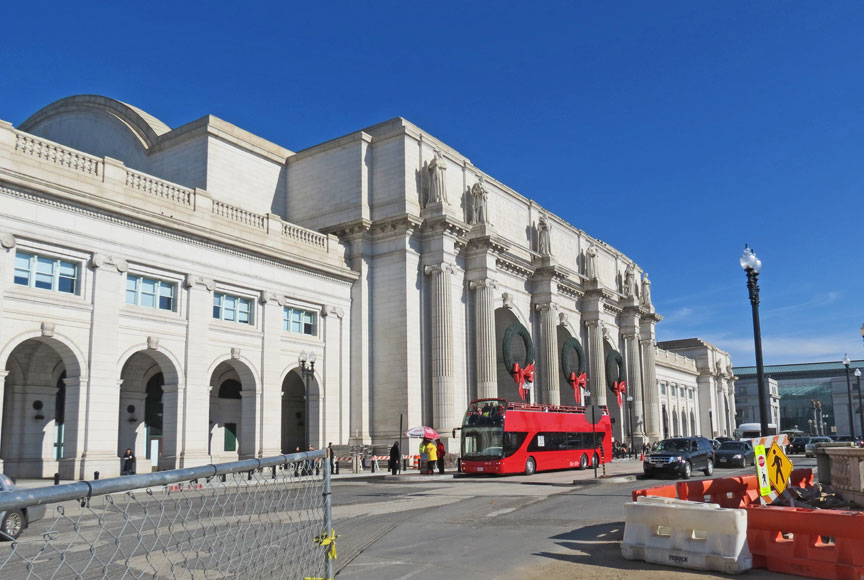 Union Station
Washington Union Station is a train station and leisure destination visited by 32 million people each year in the center of Washington, D.C. The train station is served by Amtrak, MARC and Virginia Railway Express commuter rail services as well as by Washington Metro subway trains and local buses. It opened in 1907 and at its height during World War II some 200,000 people passed through it every day. It is also the headquarters for Amtrak.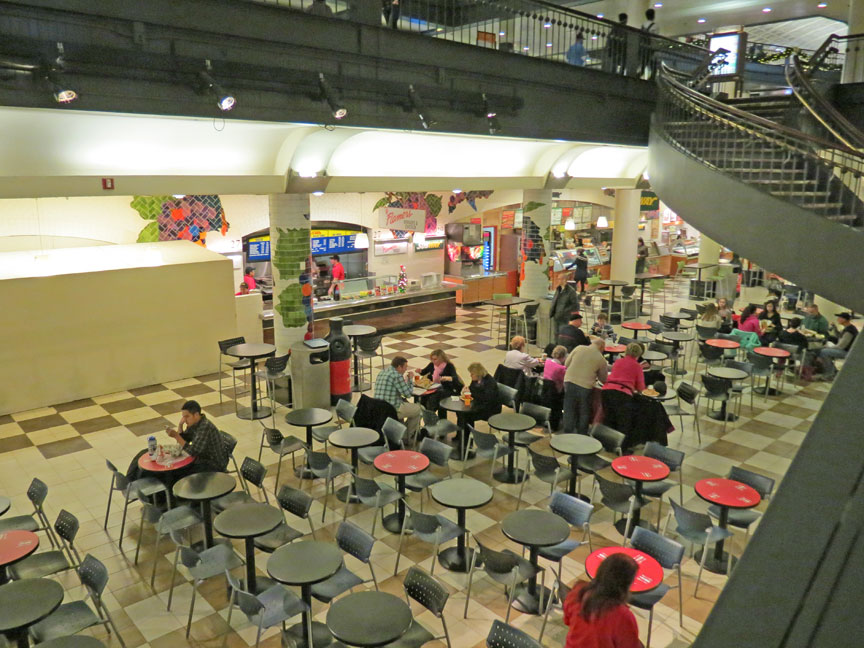 Food court in Union Station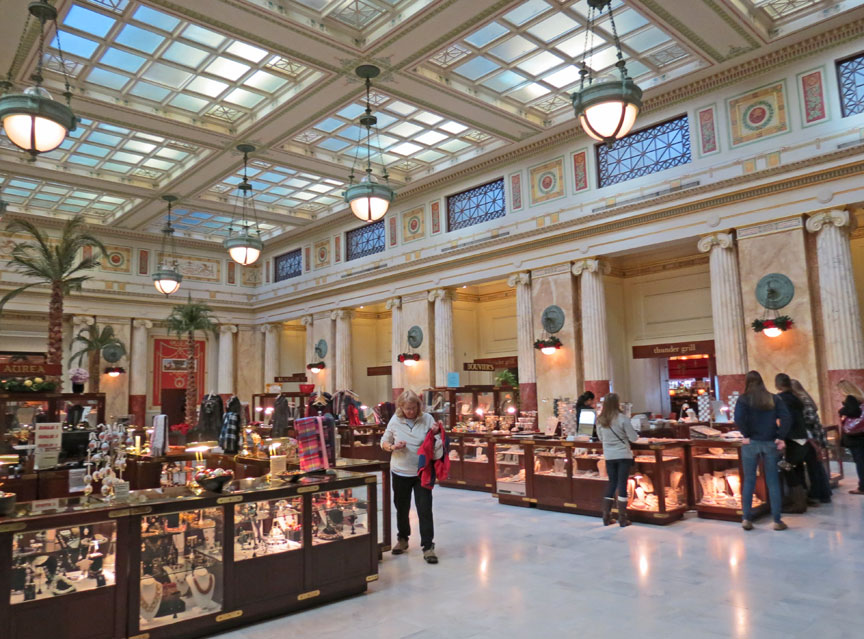 Today Union Station is again one of Washington's busiest and best-known places,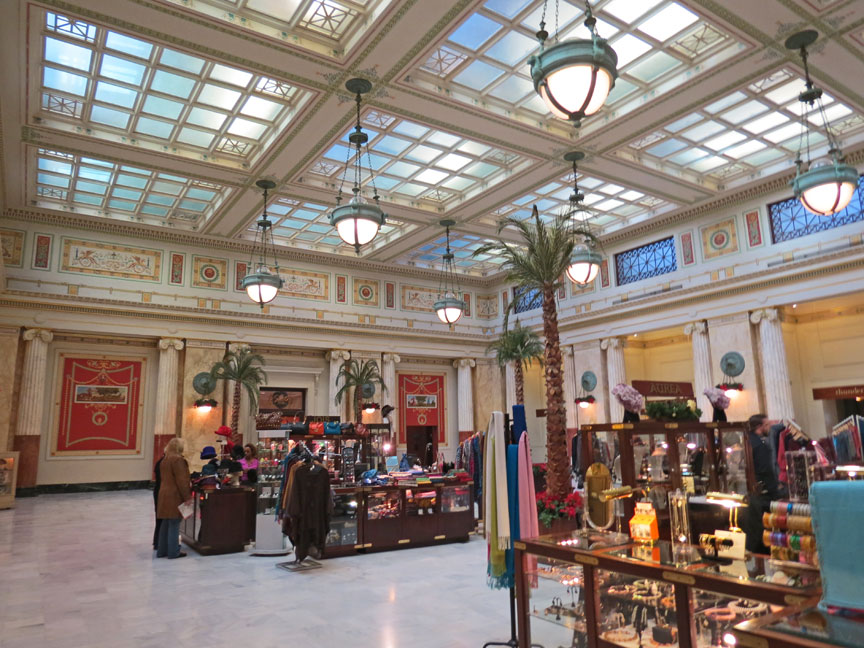 visited by 32 million people each year and has many shops, cafes and restaurants.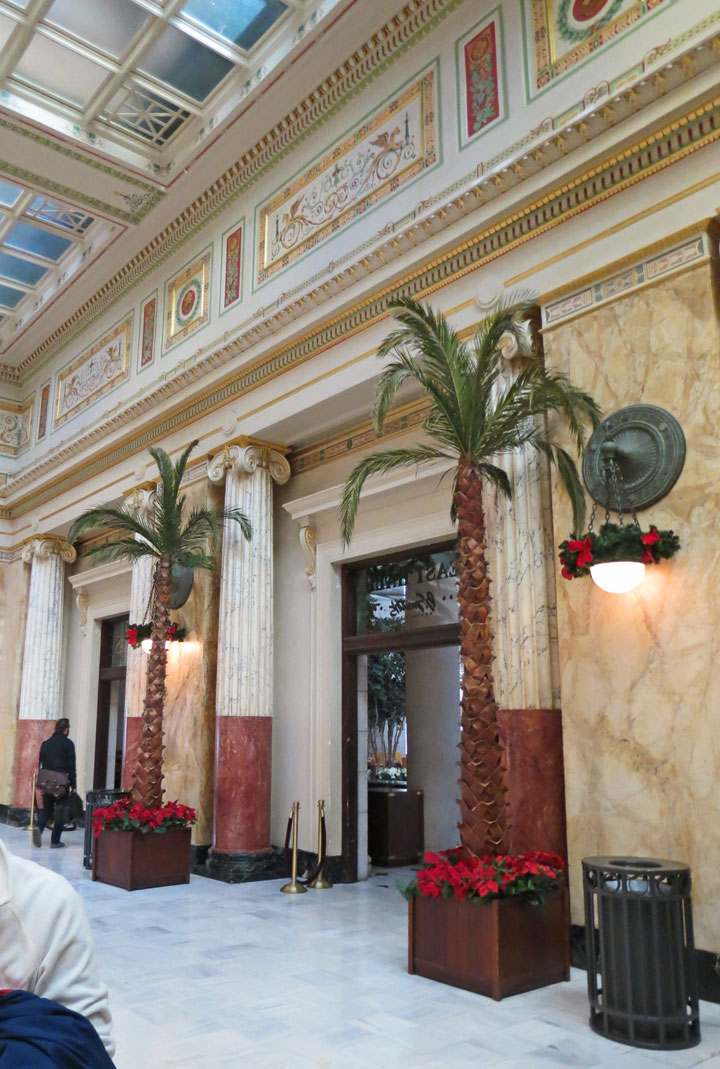 Architect Daniel H. Burnham, assisted by Pierce Anderson, was inspired by a number of different architectural styles. Classical elements included the Arch of Constantine (exterior, main facade) and the great vaulted spaces of the Baths of Diocletian (interior); prominent sitting at the intersection of two of Pierre L'Enfant's avenues, with an orientation that faced the United States Capitol just five blocks away; a massive scale, including a facade stretching more than 600 feet and a waiting room ceiling 96 feet above the floor; stone inscriptions and allegorical sculpture in the Beaux-Arts style; expensive materials such as marble, gold leaf, and white granite from a previously unused quarry.
Text from Wikipedia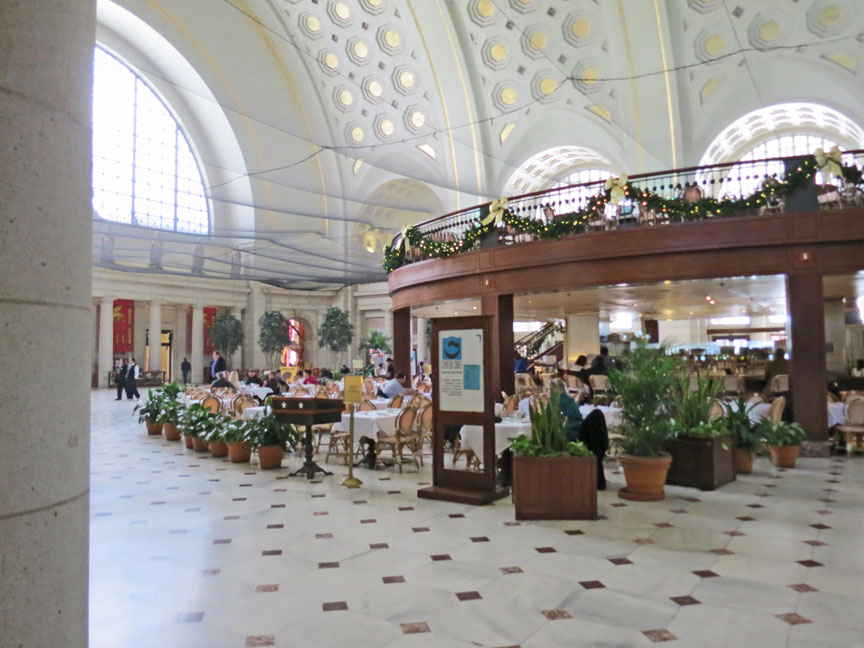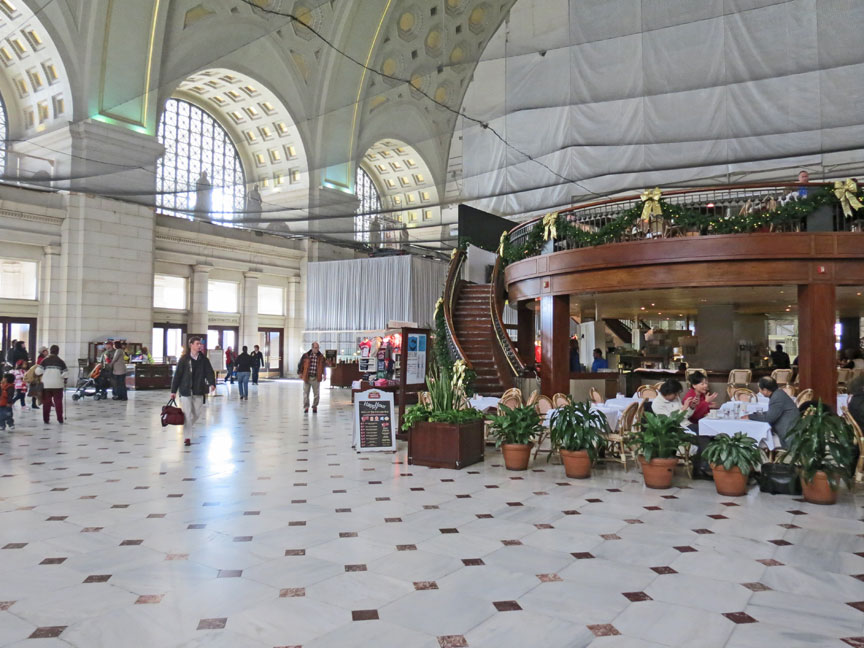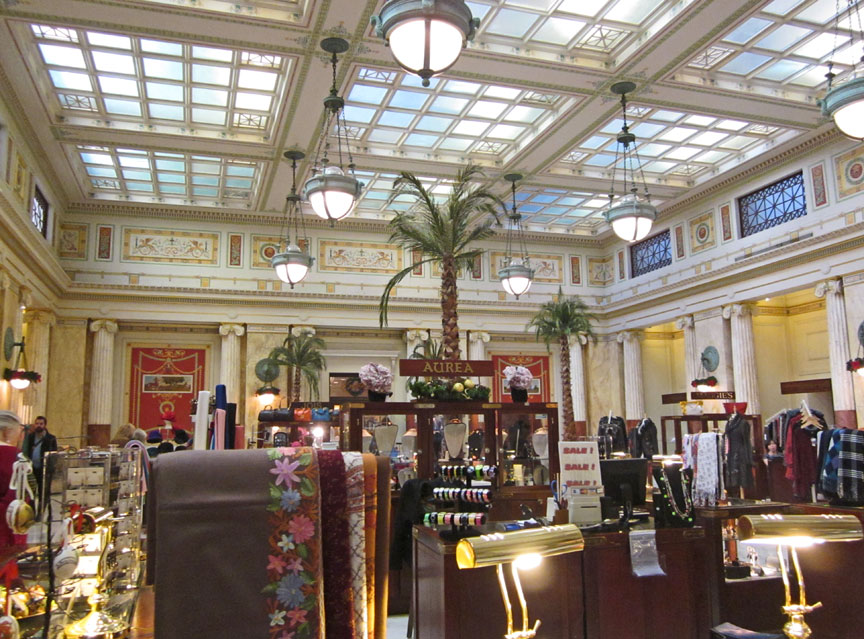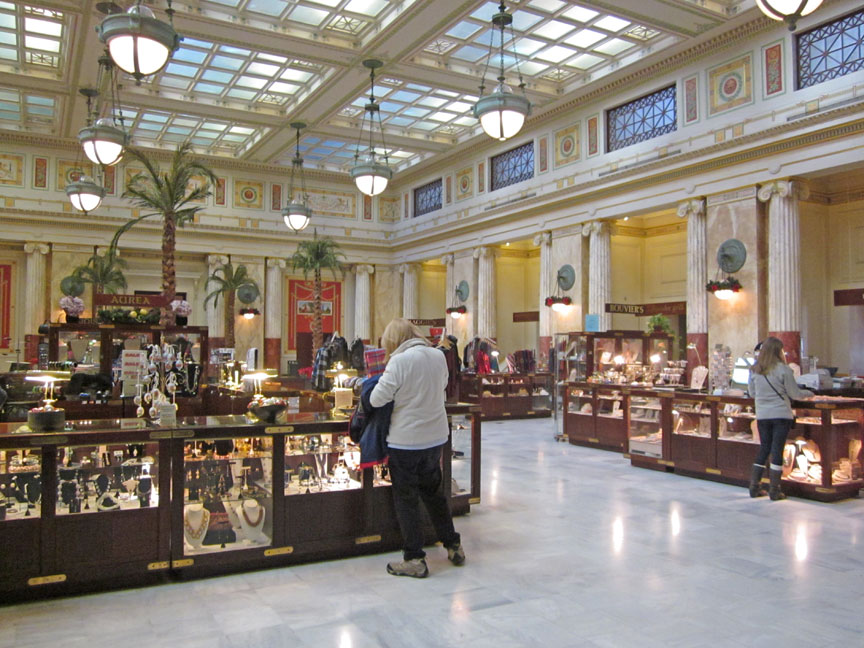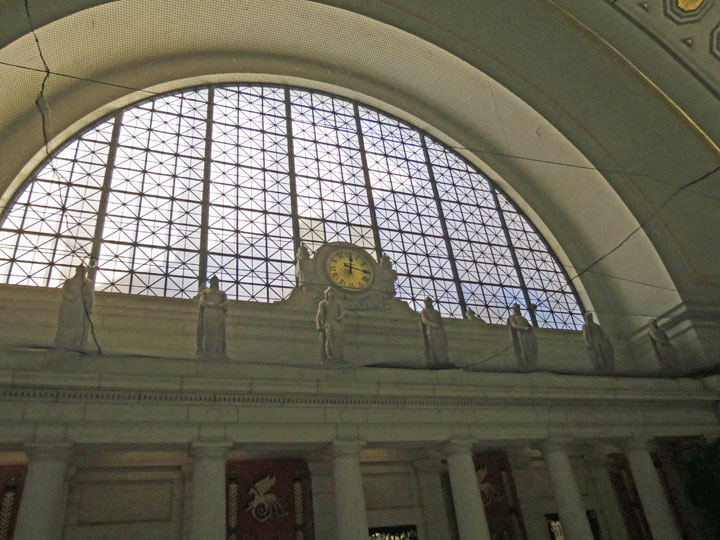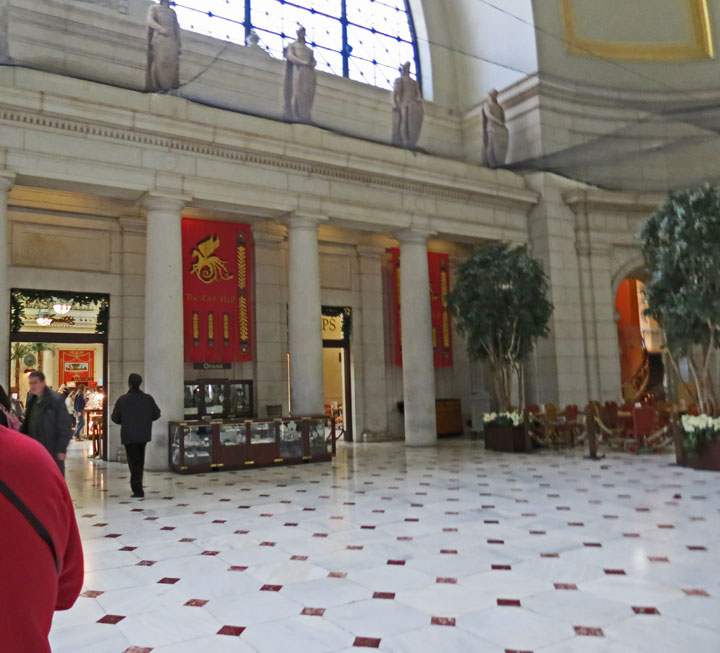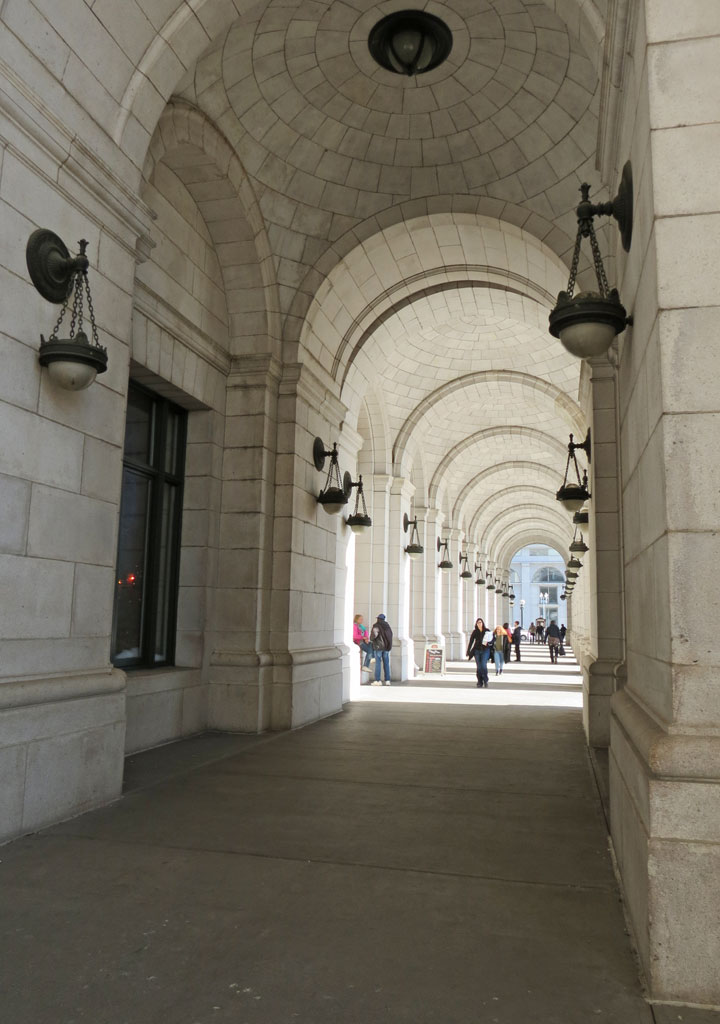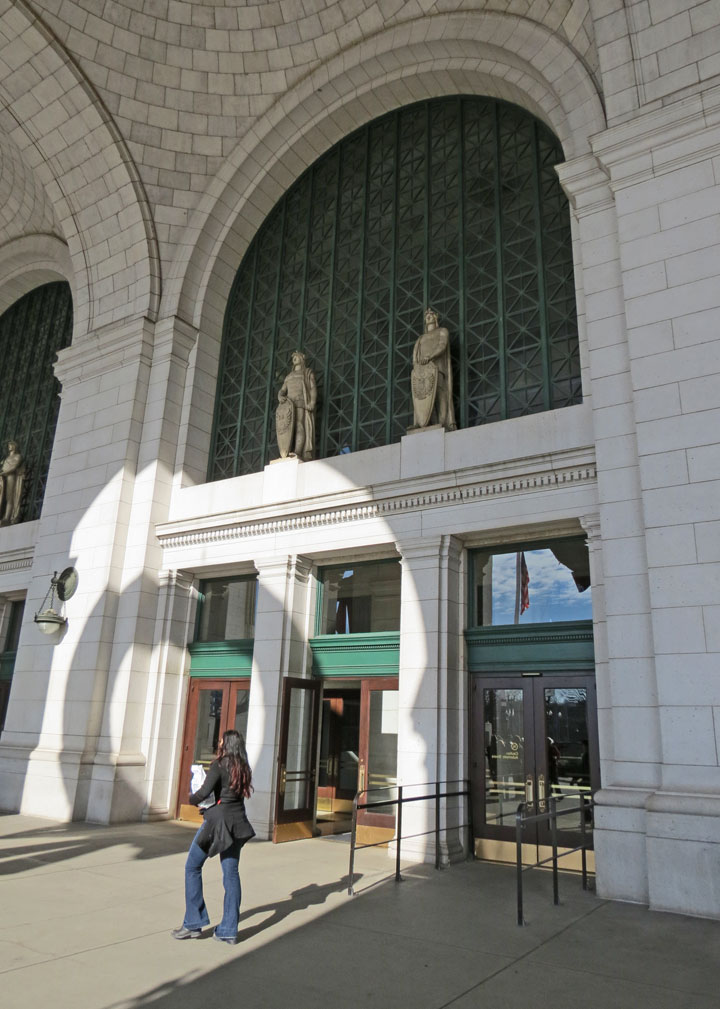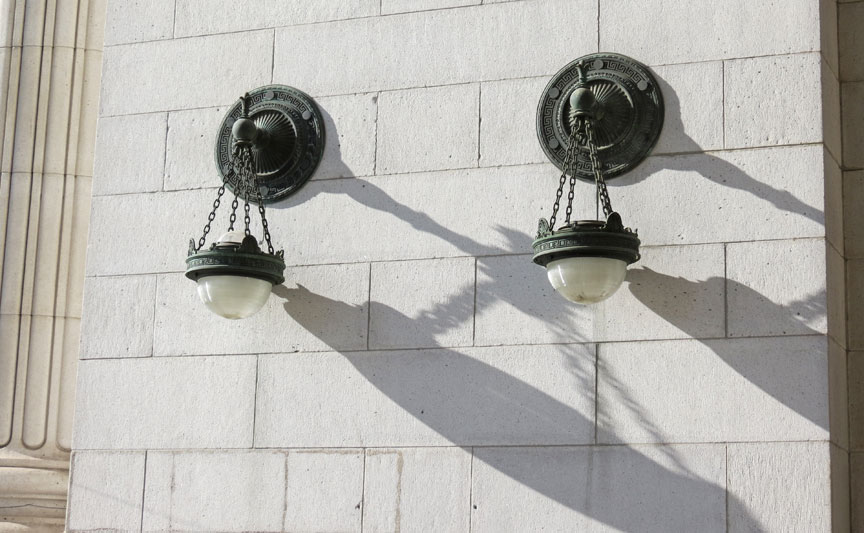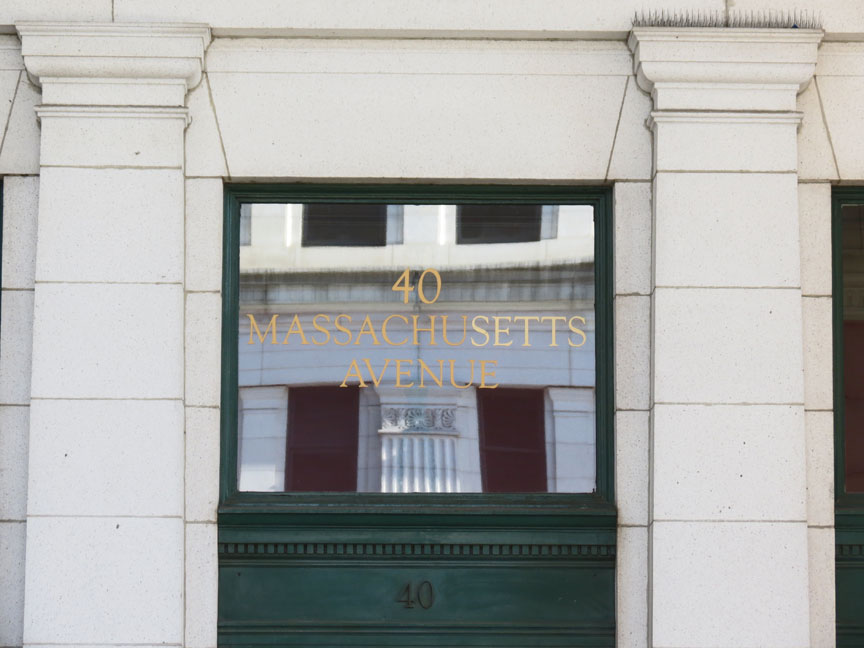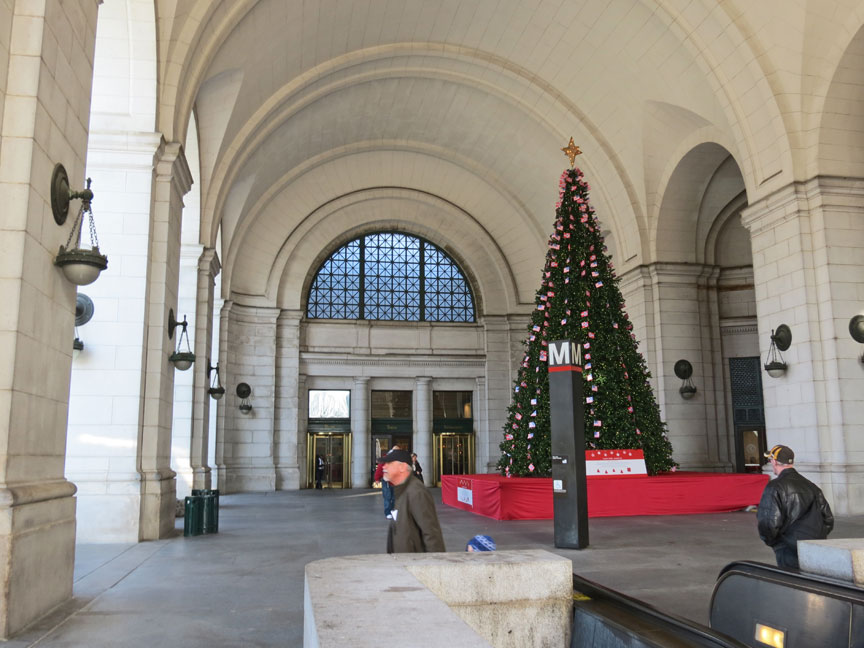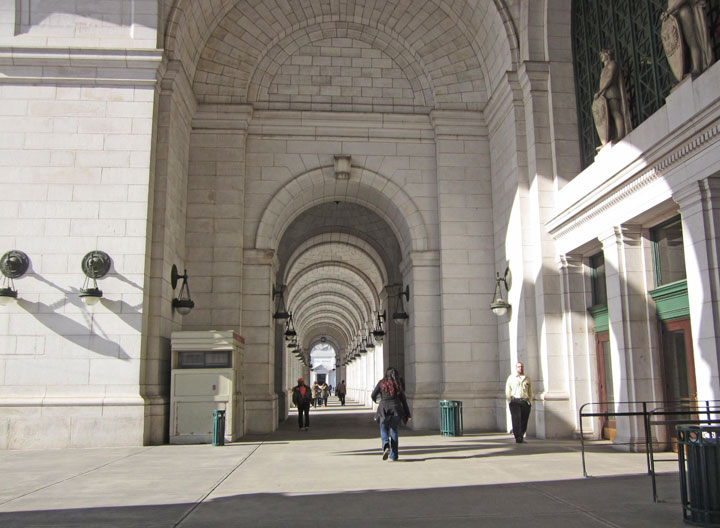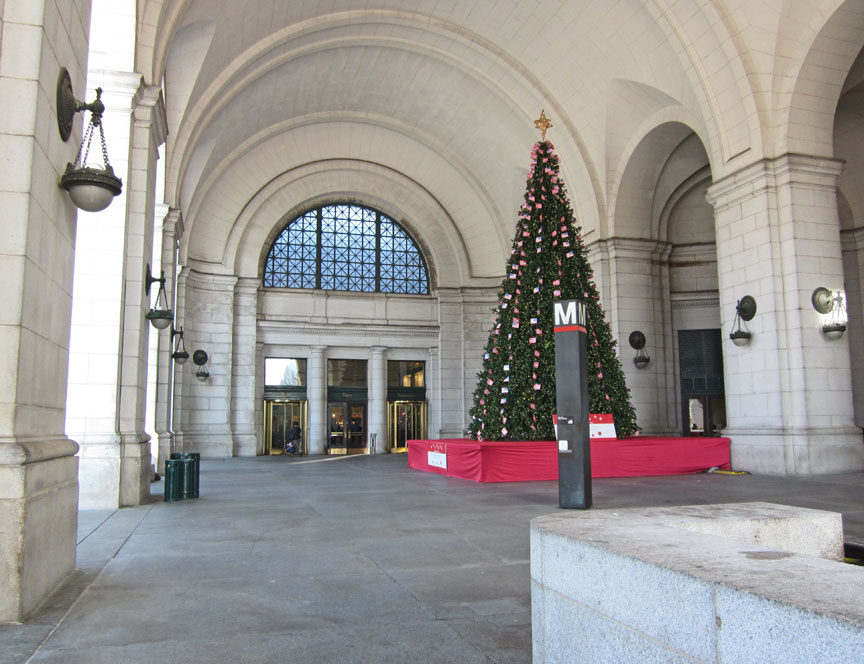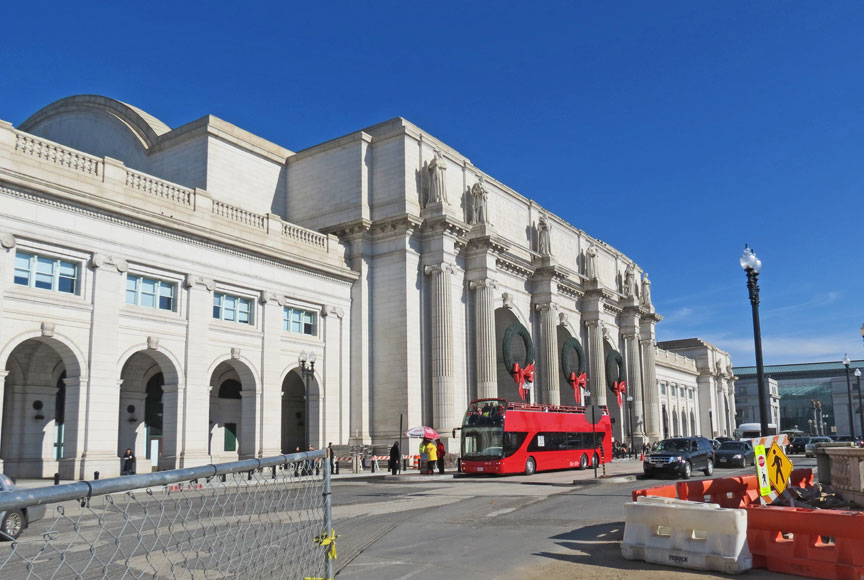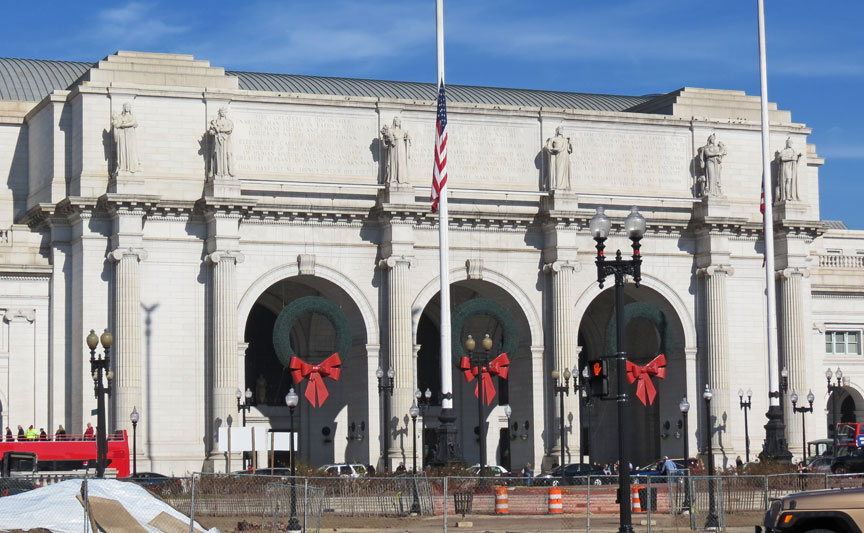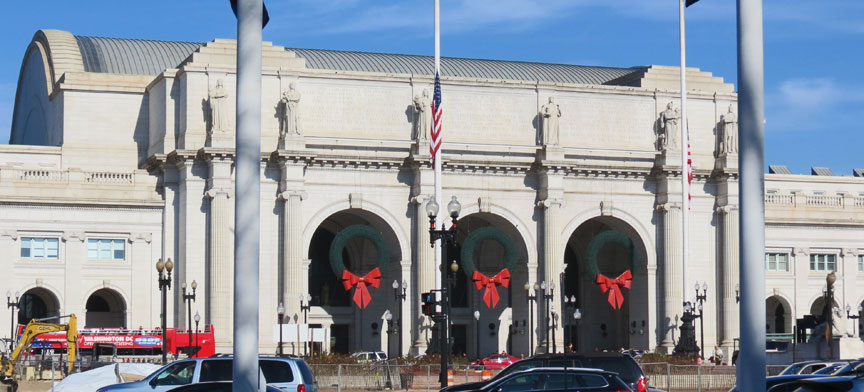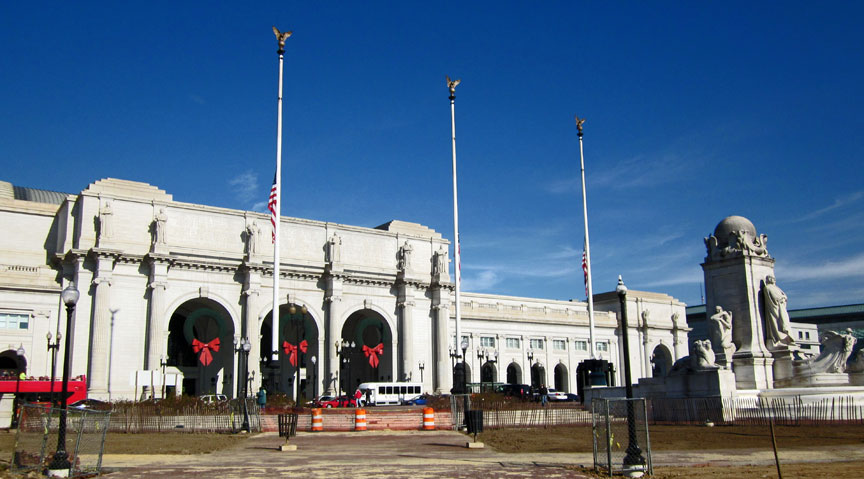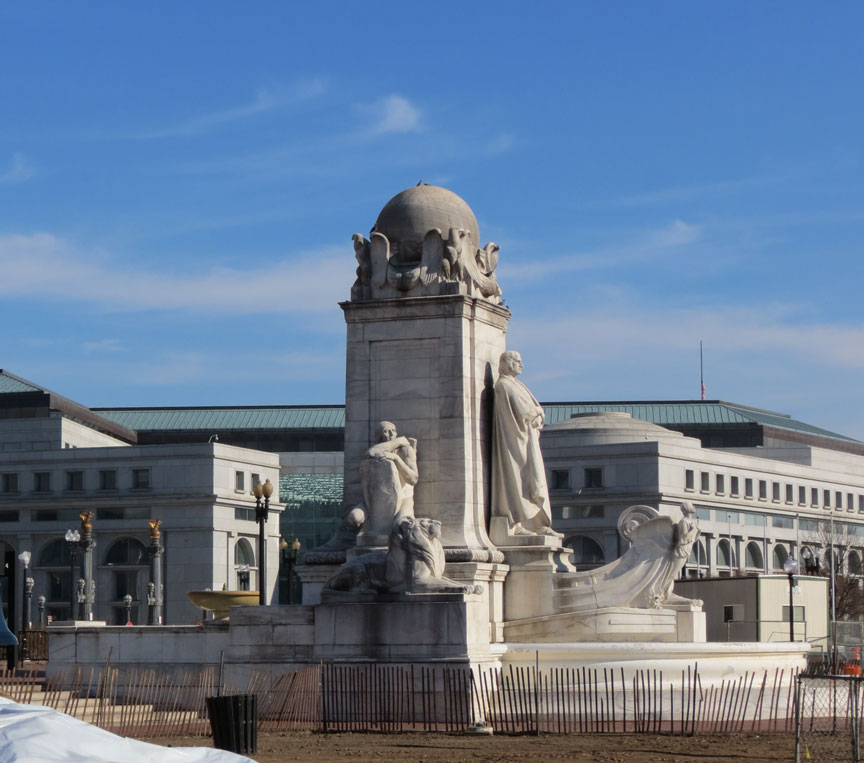 looking toward the Senate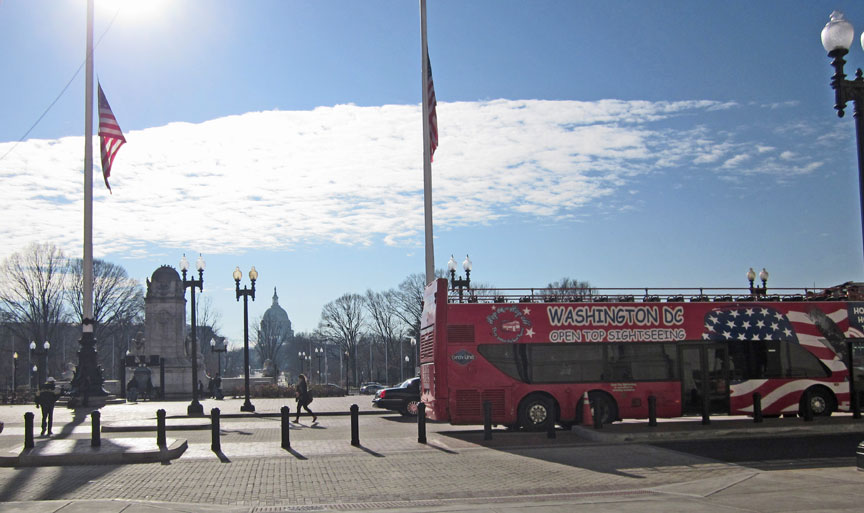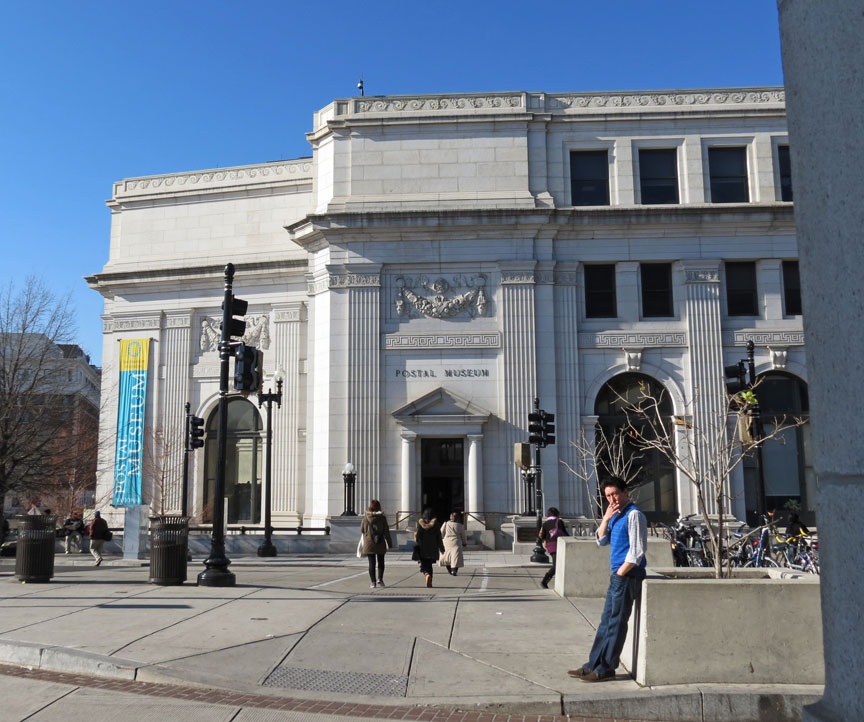 next to the Postal Museum
---
---