Old Town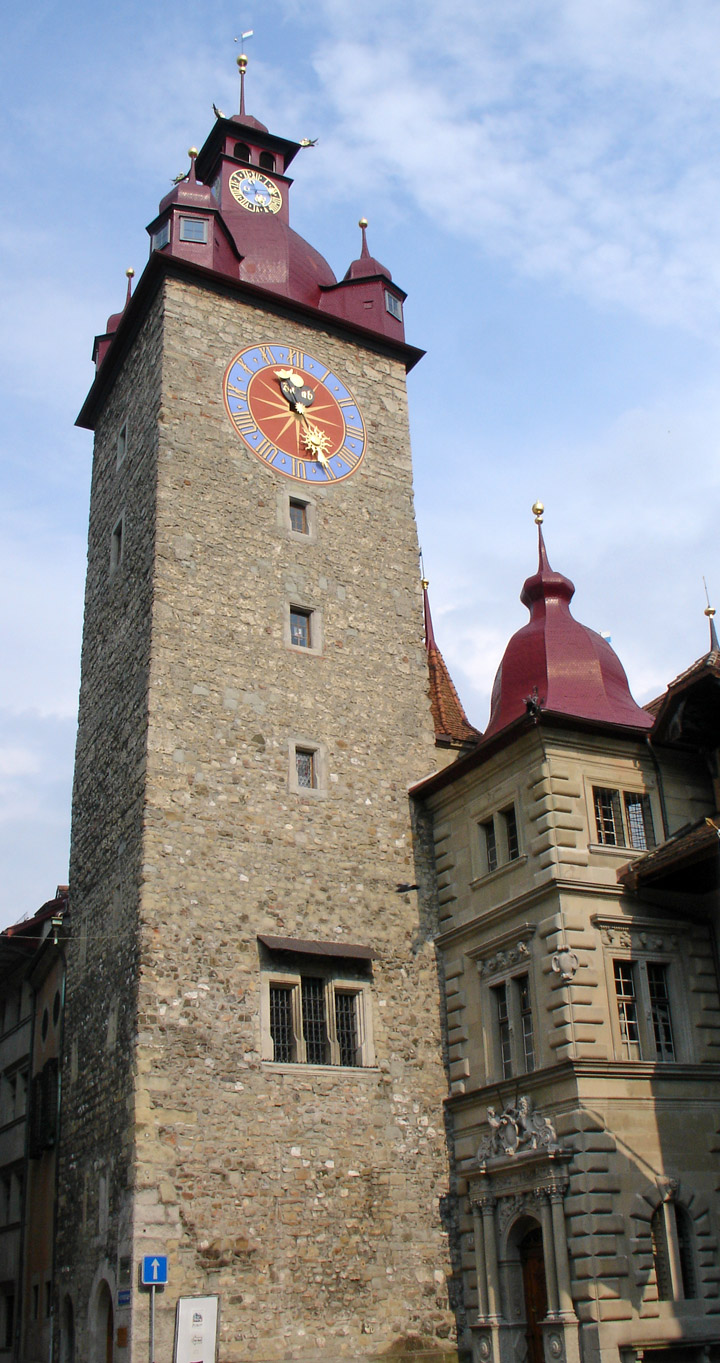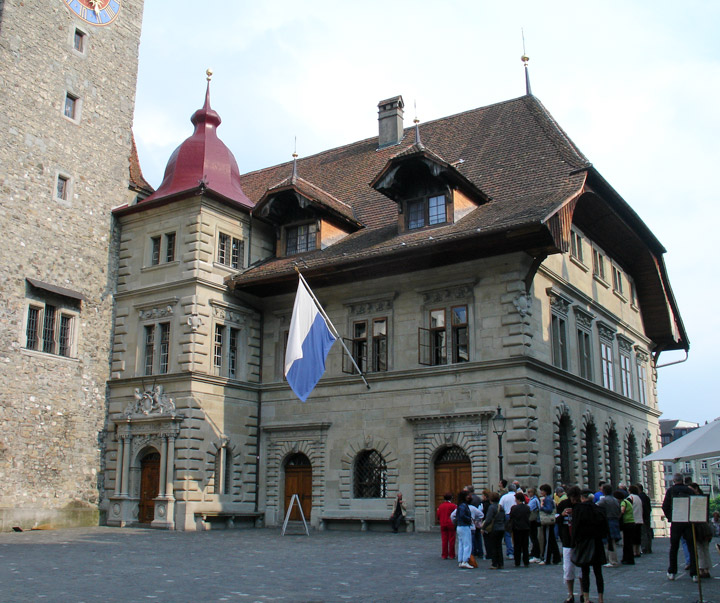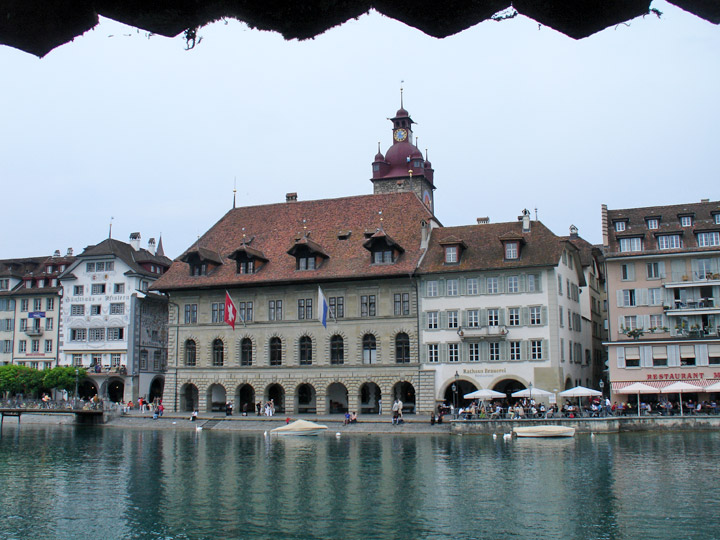 Old City Hall
Old Town Lucerne is located just north of the Reuss River, and still has several fine half-timber structures with painted fronts. Remnants of the old town walls exist on the hill above Lucerne, complete with eight tall watch towers. An additional gated tower sits at the base of the hill on the banks of the Reuss River.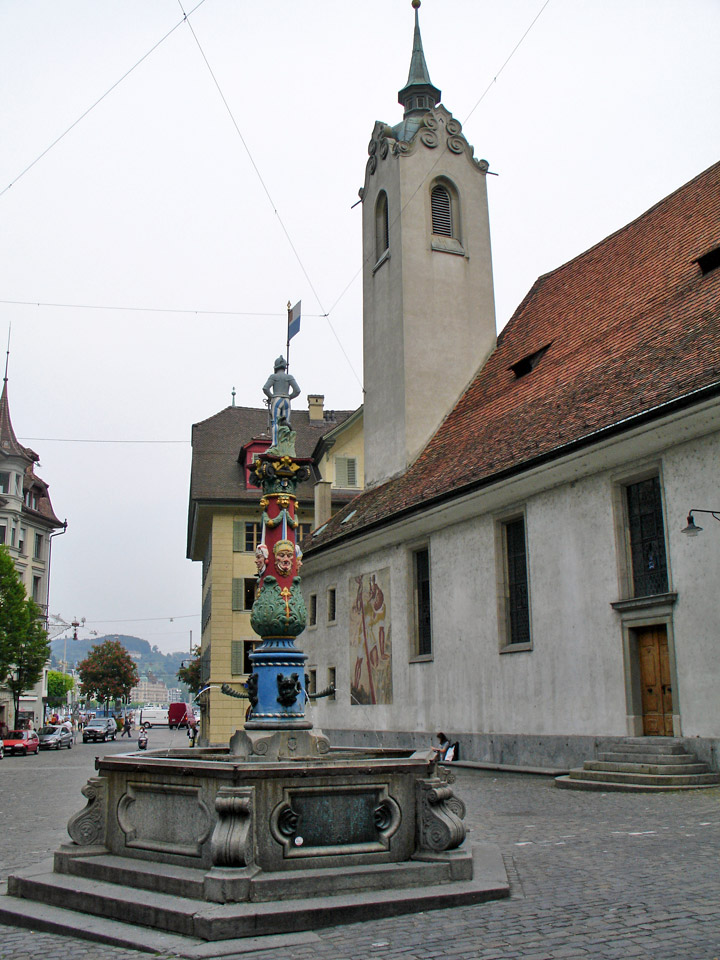 Peterskappele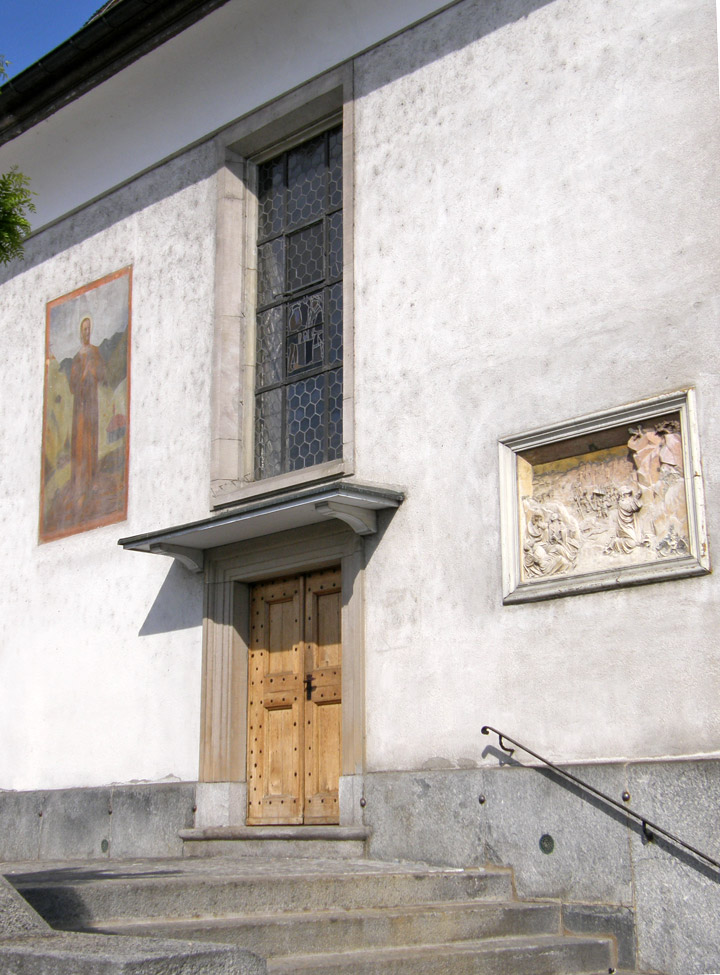 the entrance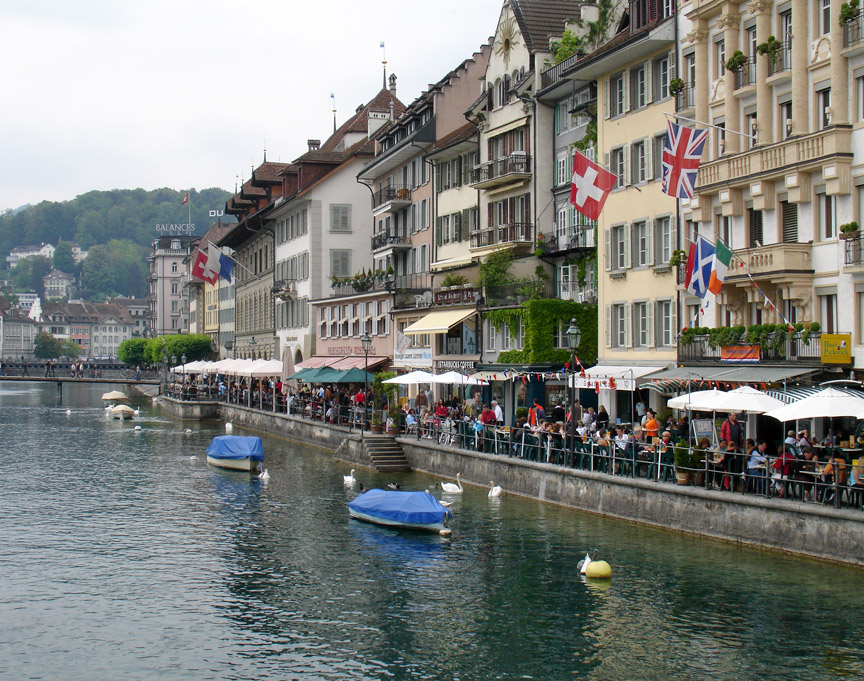 along the Reuss river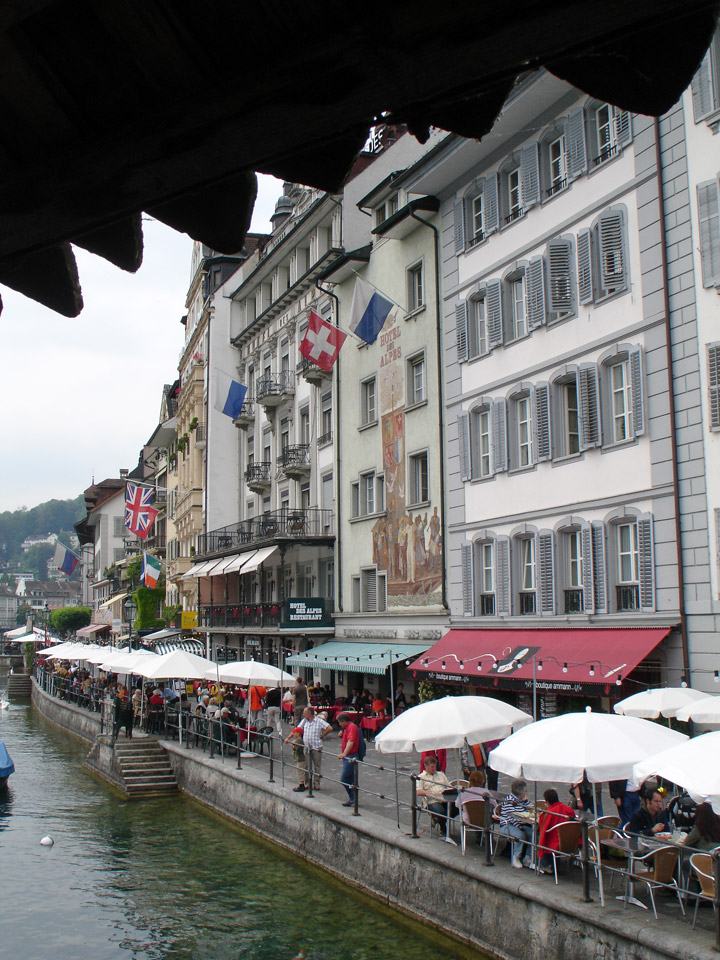 Alpes Hotel
The twin needle towers of the cathedral of St. Leodegar sit on a small hill just above the lakefront. Originally built in 735, the present structure was erected in 1633 in the late Renaissance style. However, the towers are surviving remnants of an earlier structure. The interior is richly decorated. The cathedral is popularly called the Hofkirche (German) and is known locally as the Hofchile (Swiss-German).
Text from Wikipedia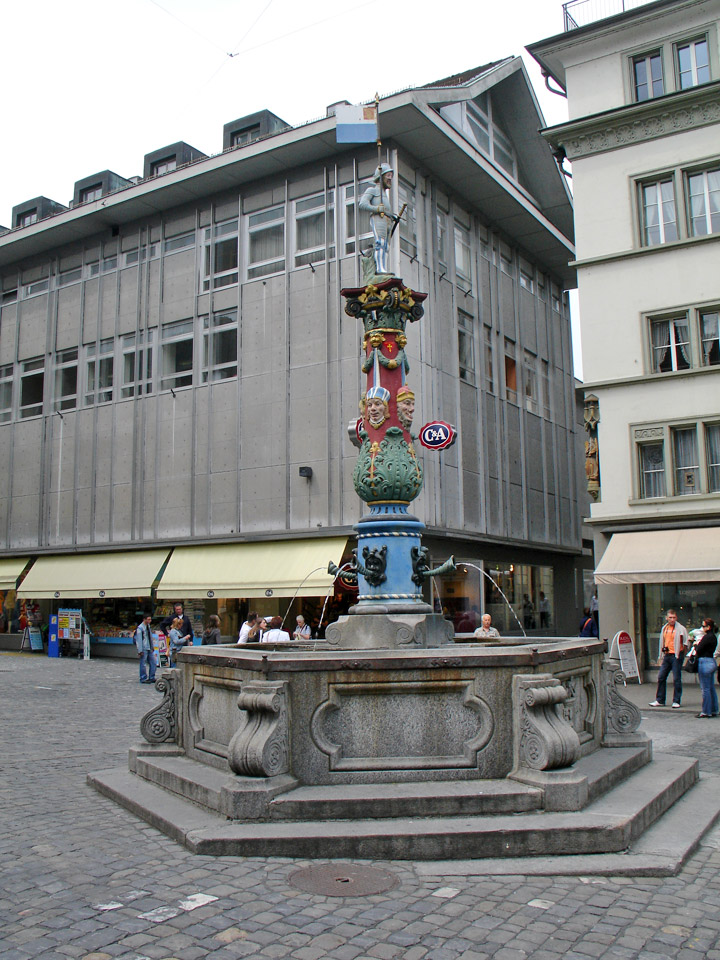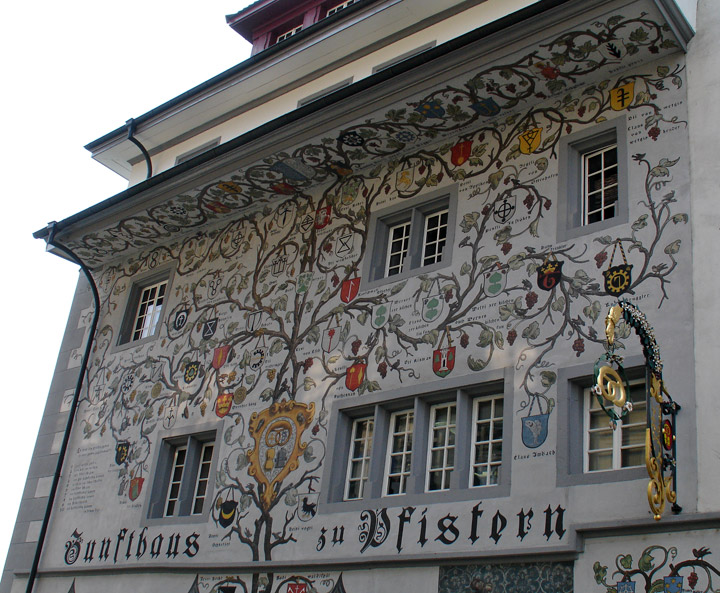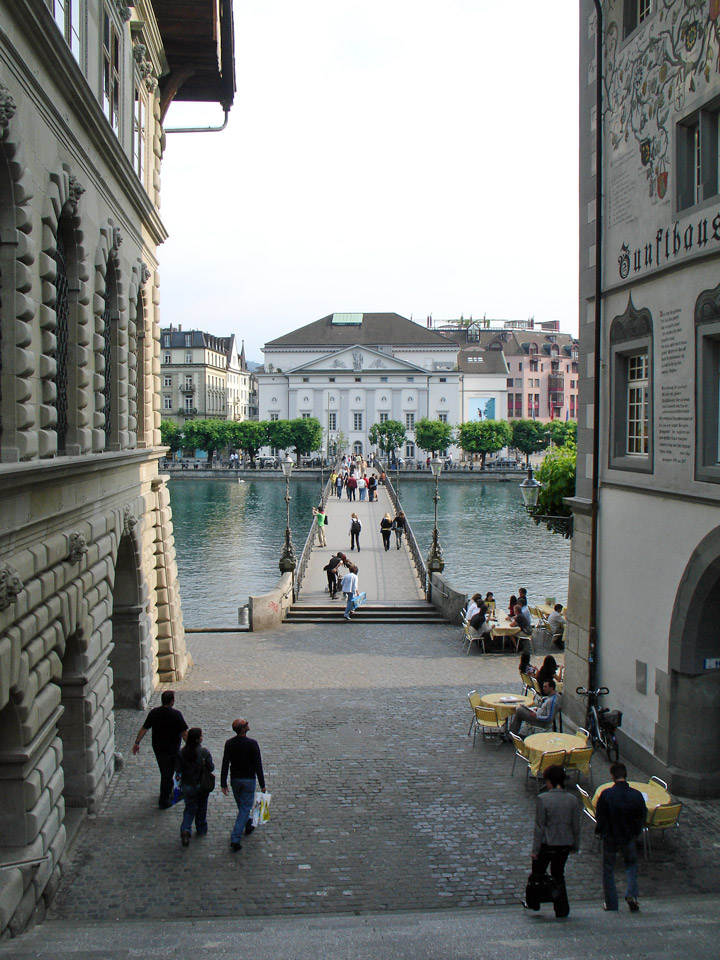 looking across the Reuss river to the theater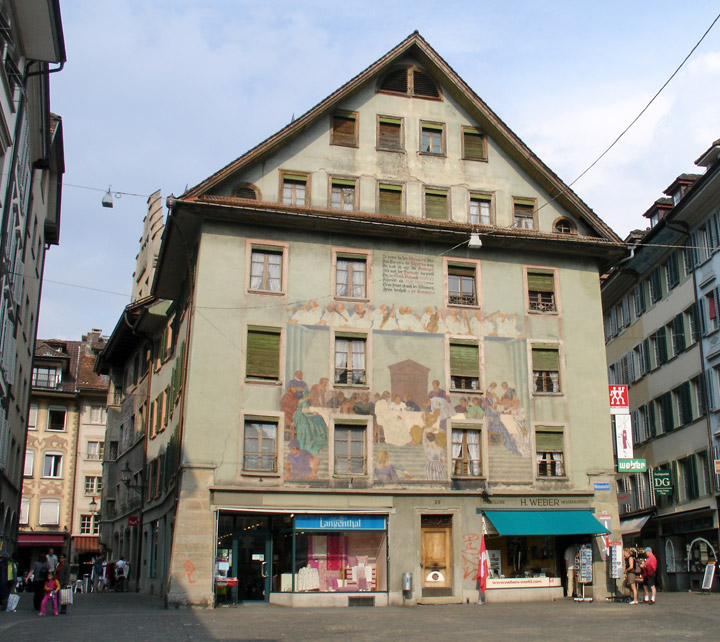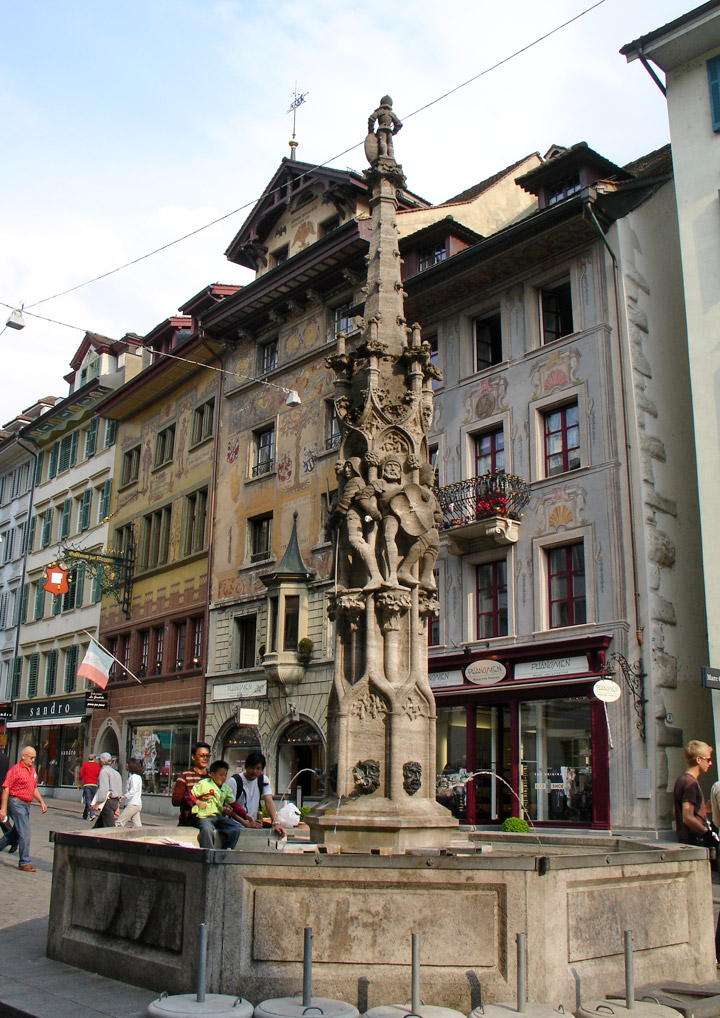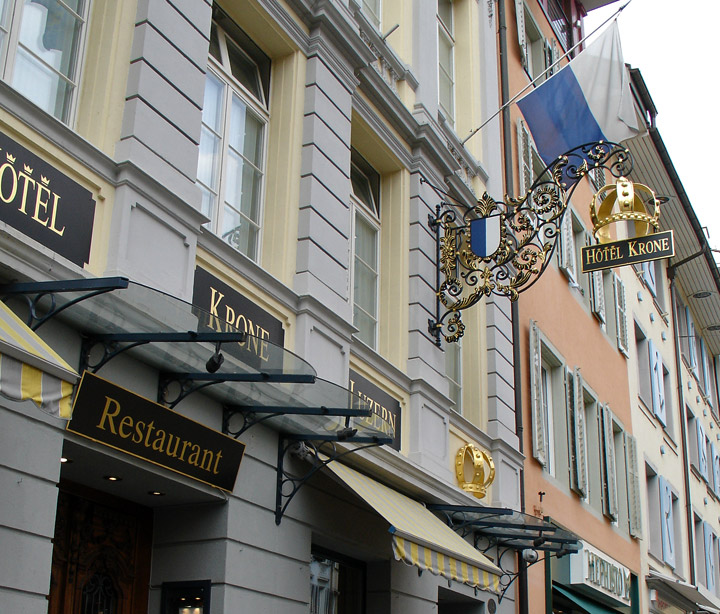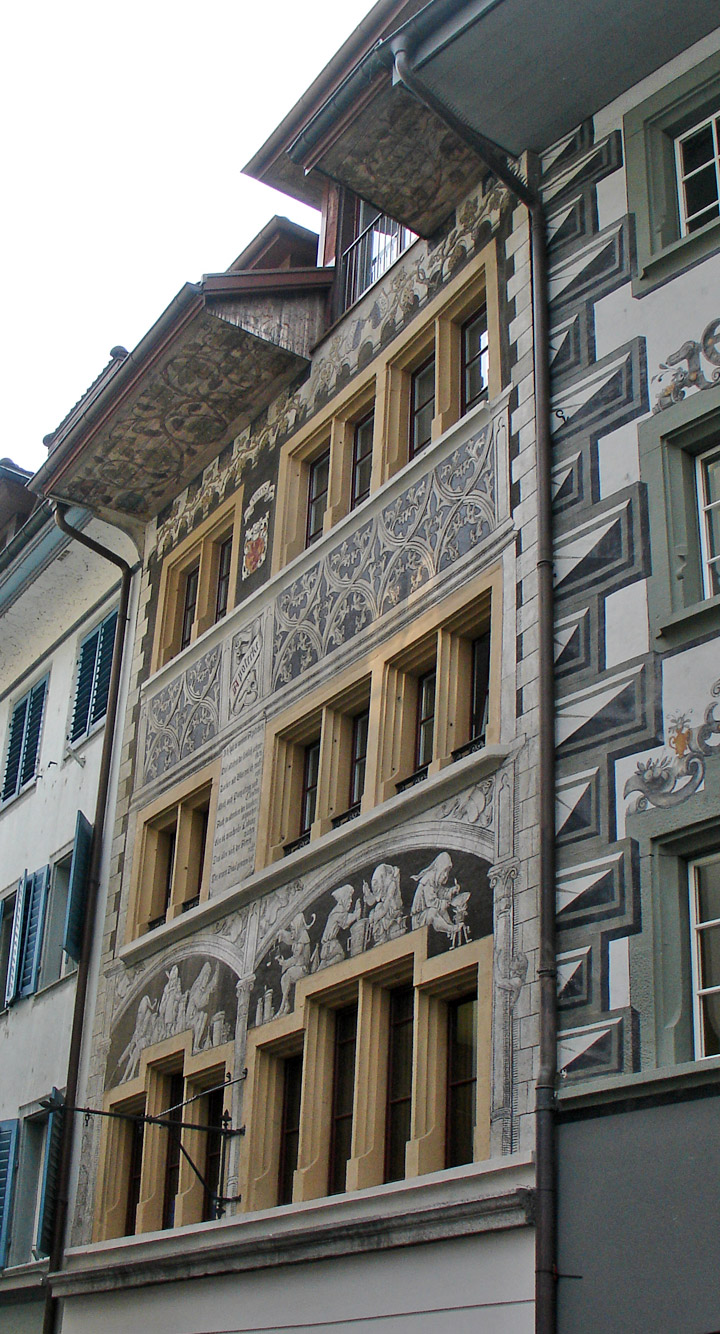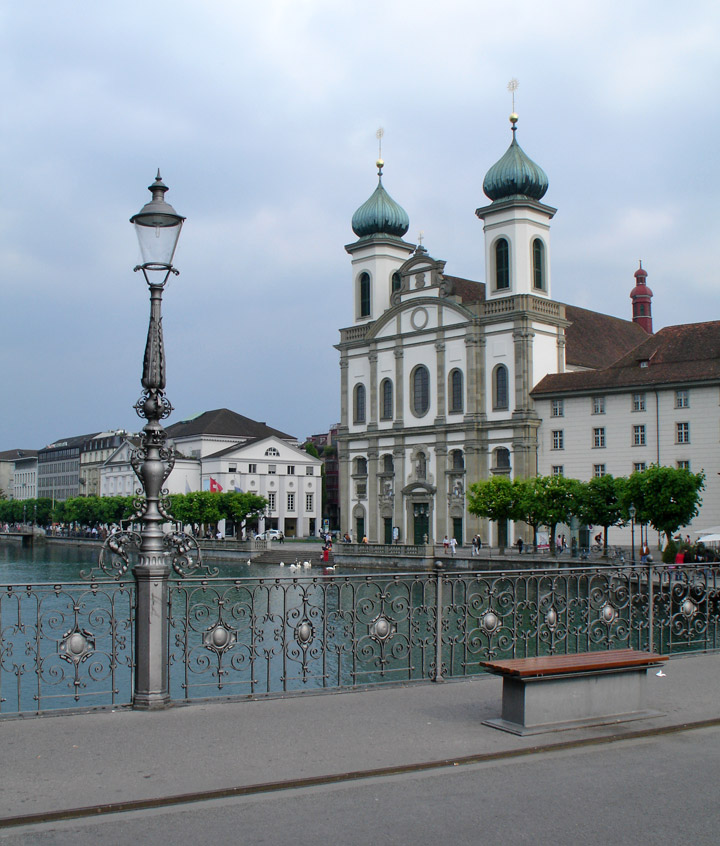 Jesuitenkirche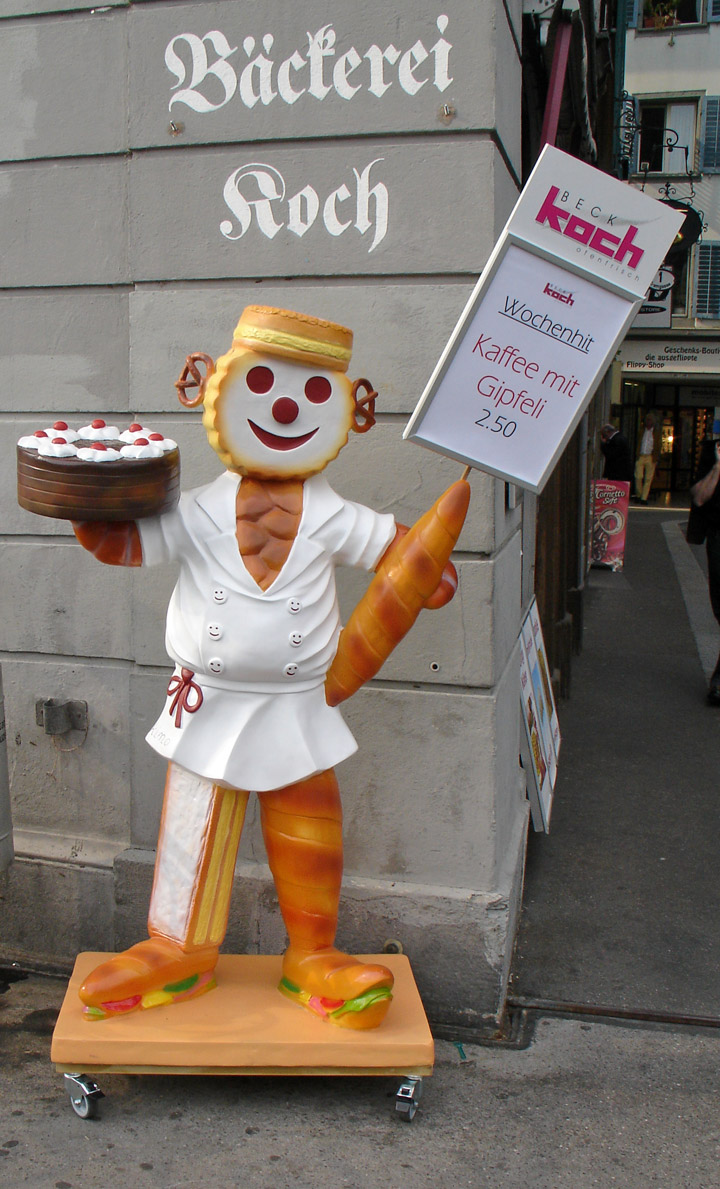 the baker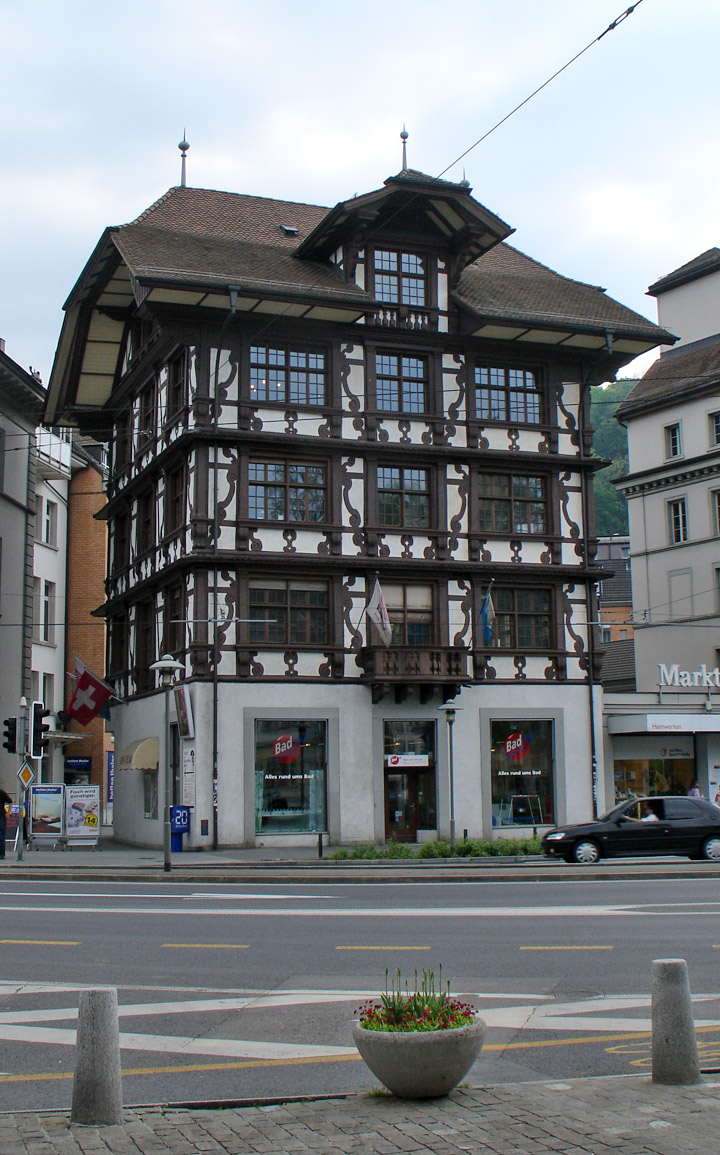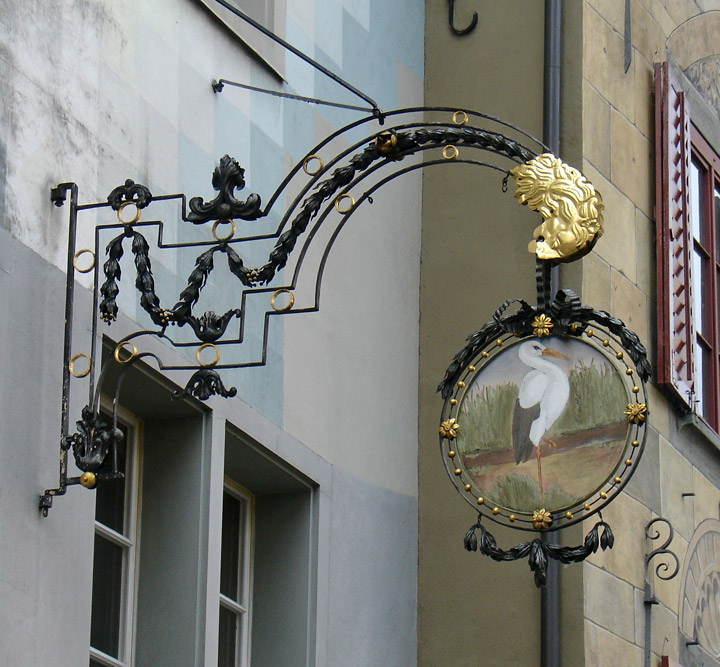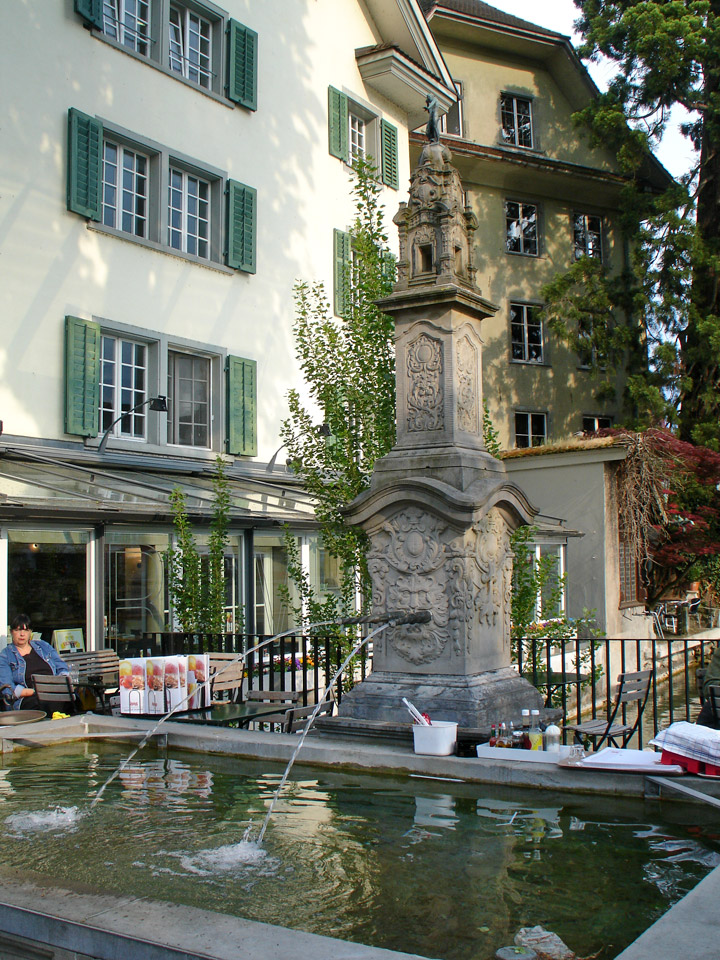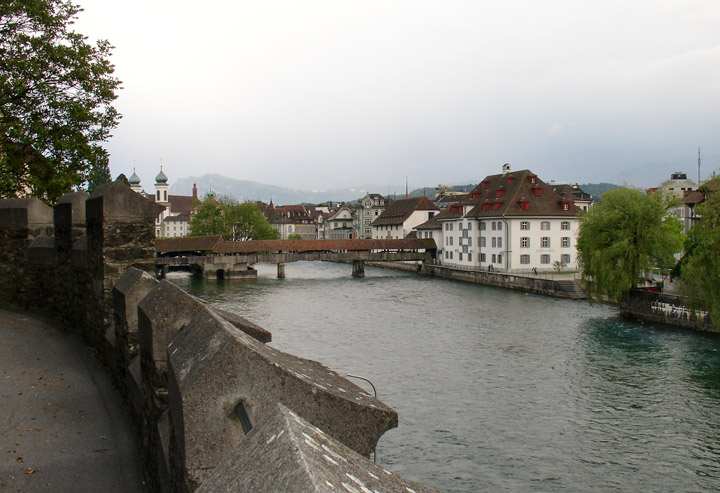 view of the Spreuer bridge on the Reuss river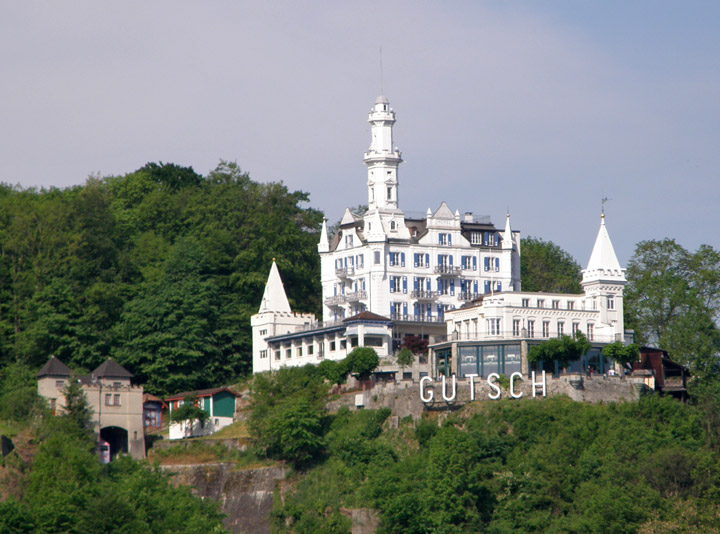 Chateau Gutsch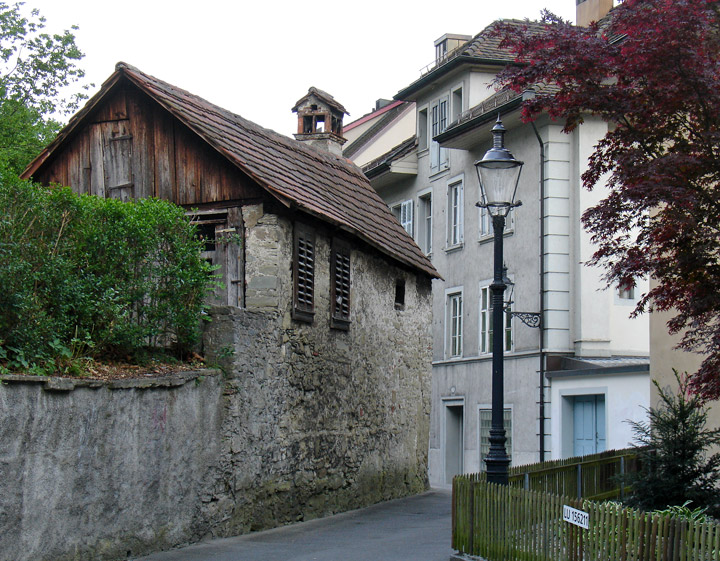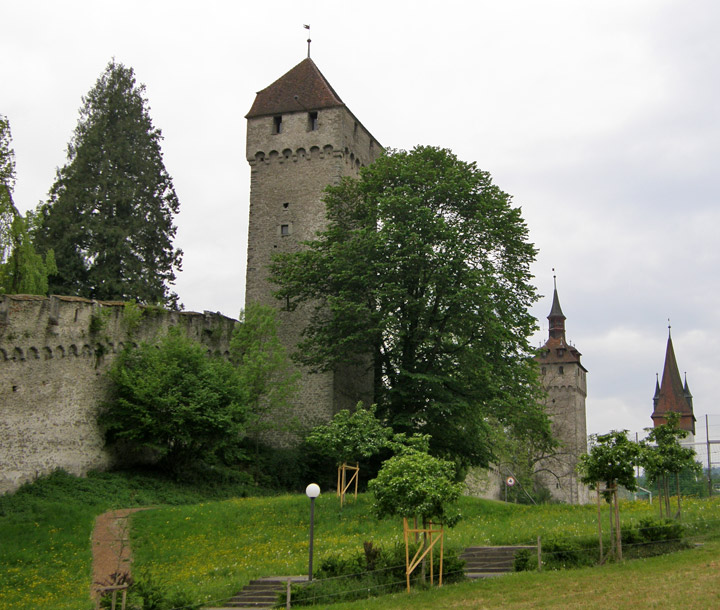 Luzern city wall
Nölliturm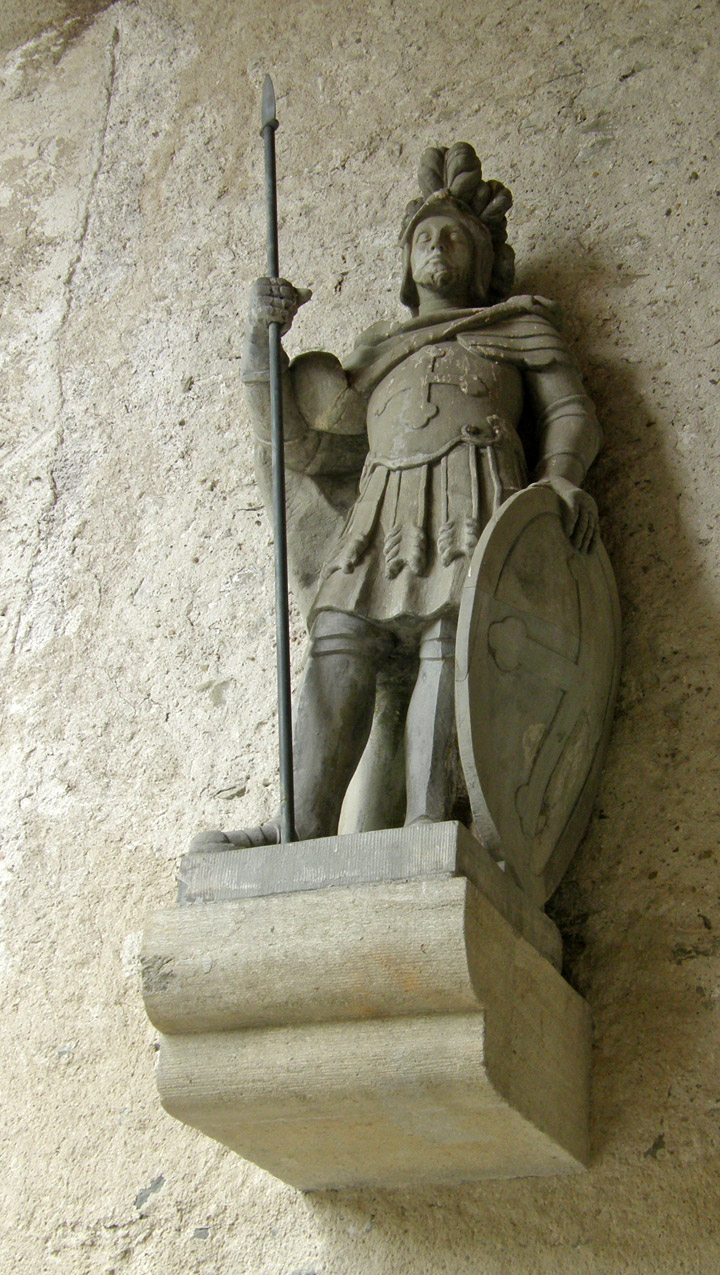 Swiss warrior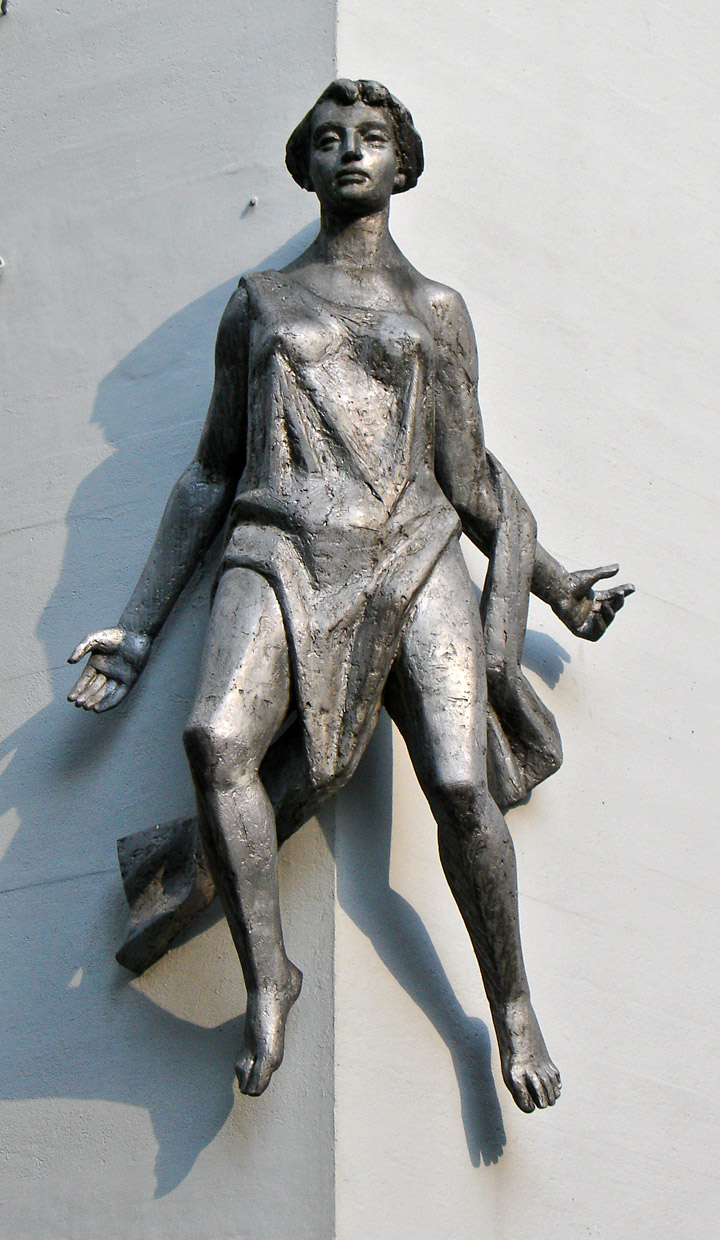 Swiss woman
---
---