Grand Canal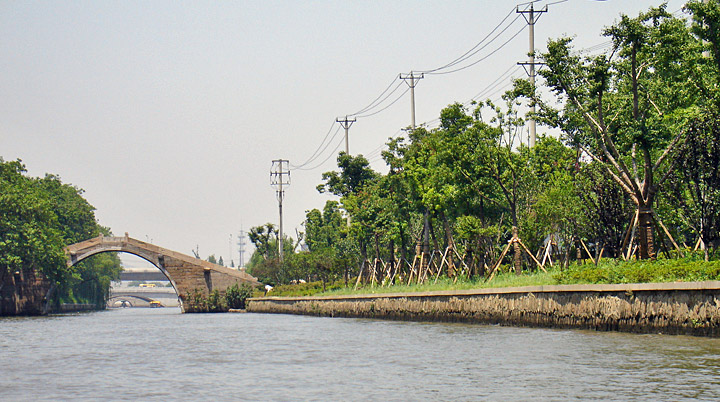 Grand Canal at Suzhou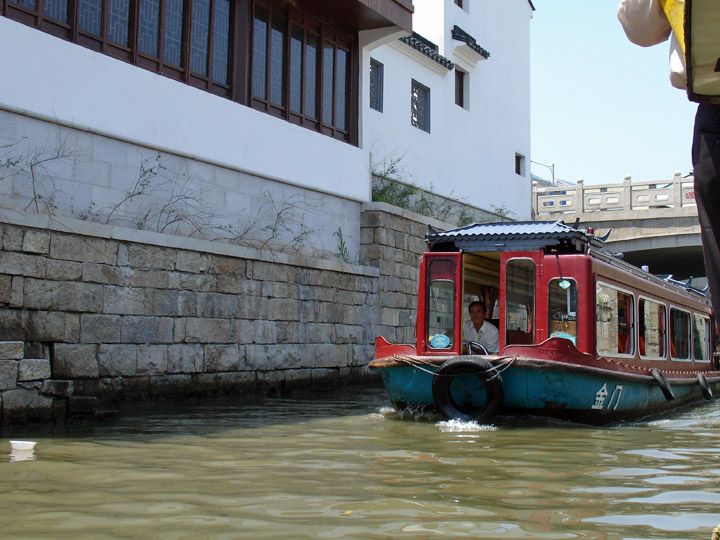 the canal was hand dug and extends from Beijing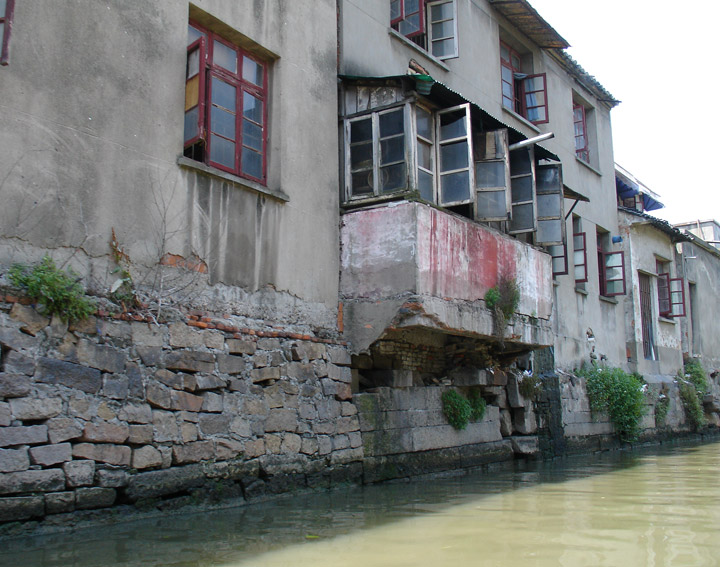 through narrow waterways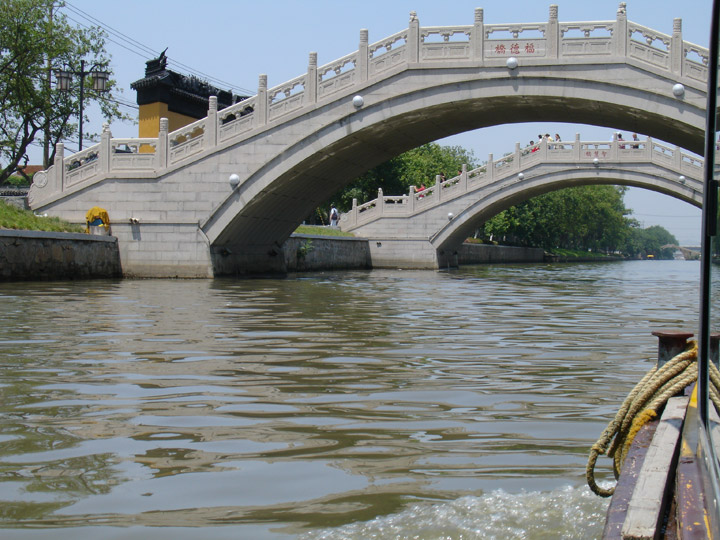 under elegant bridges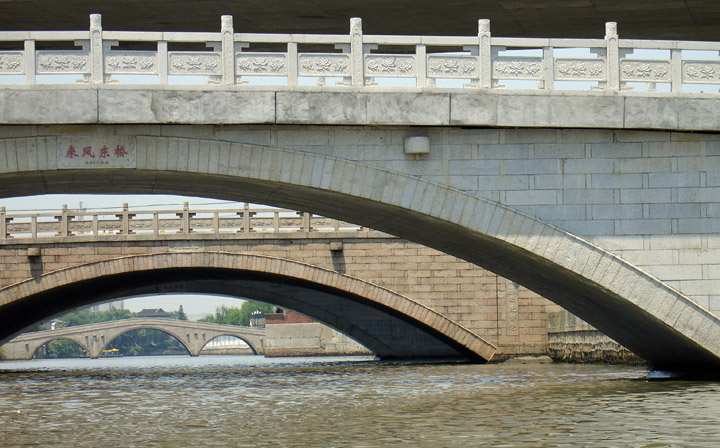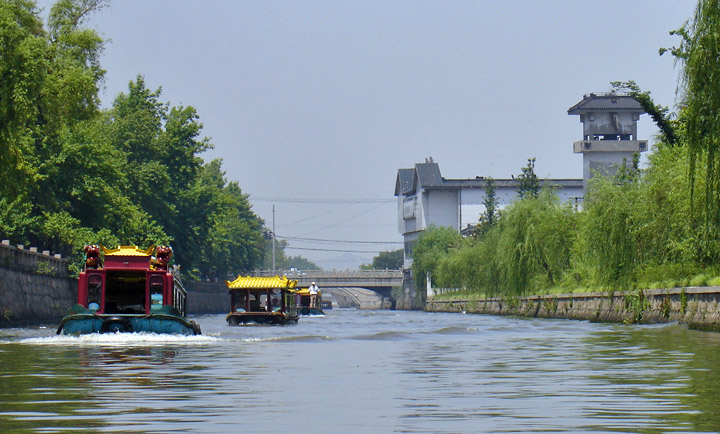 Grand canal has many tour boats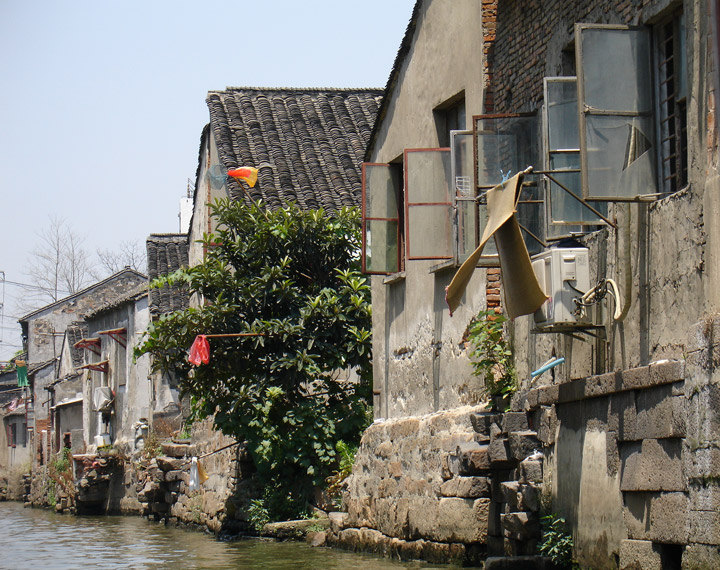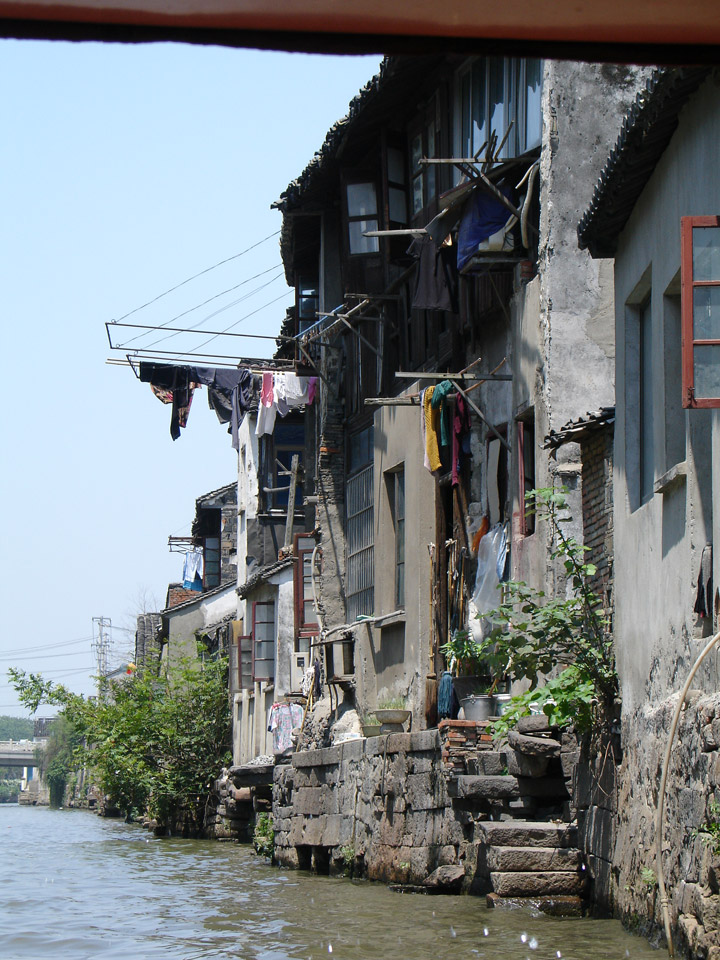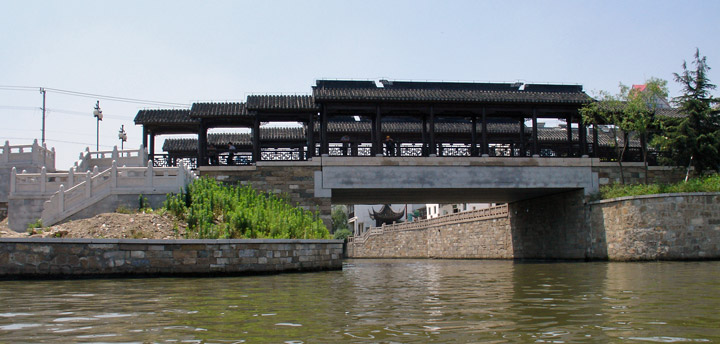 traffic brisge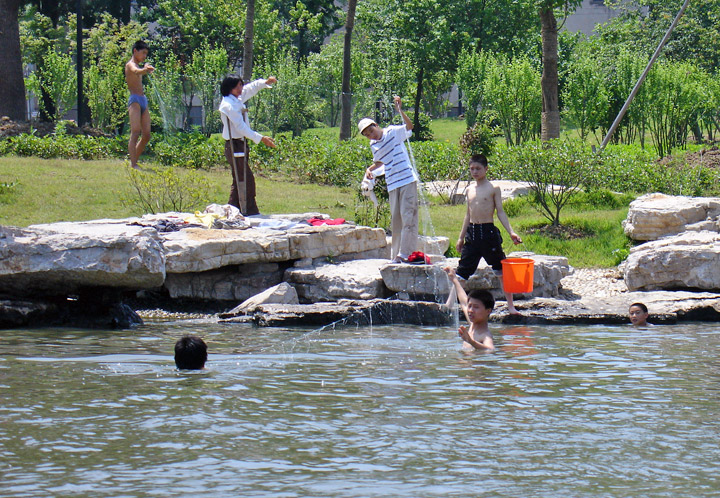 fishing from the bank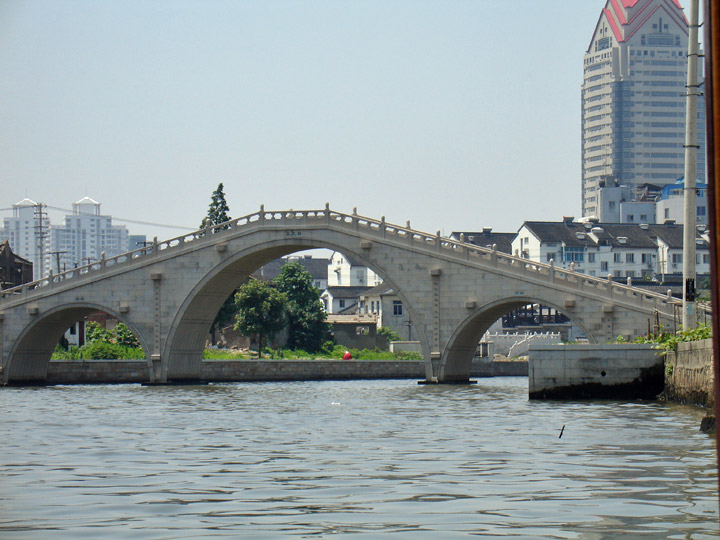 near the modern city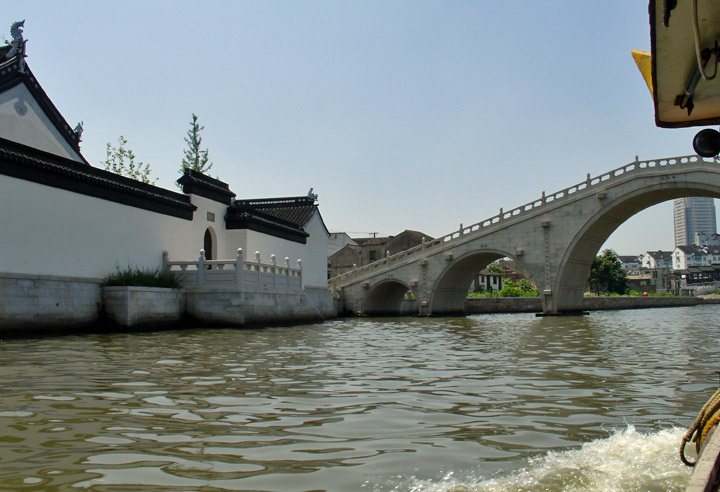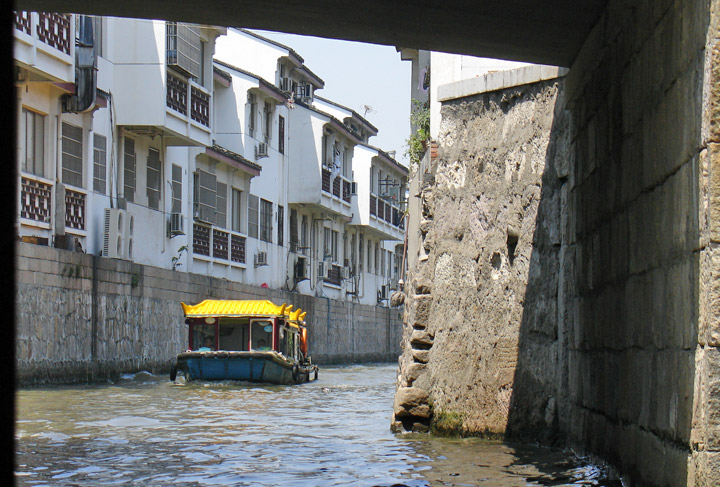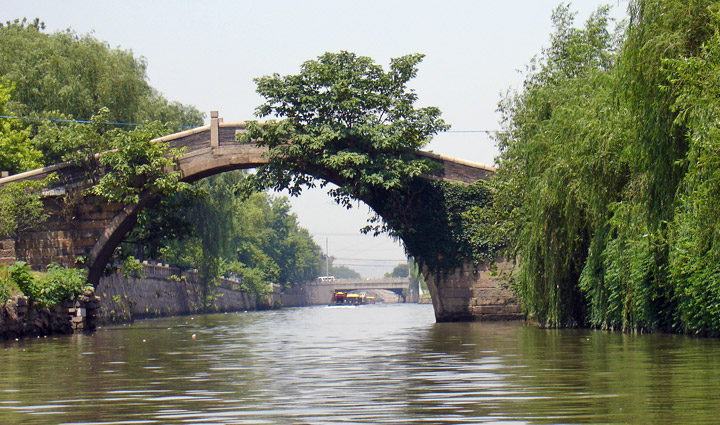 Wumen bridge is one of the famous "Three Scenes at Panmen Gate", along with the Pagoda of Auspicious light and Panmen Gate. Its construction dates back to the Northern Song Dynasty but was rebuilt in the reign of Emperor Tongzhi of the Qing Dynasty. Likened to a rainbow, it spans the Grand Canal in a single arch.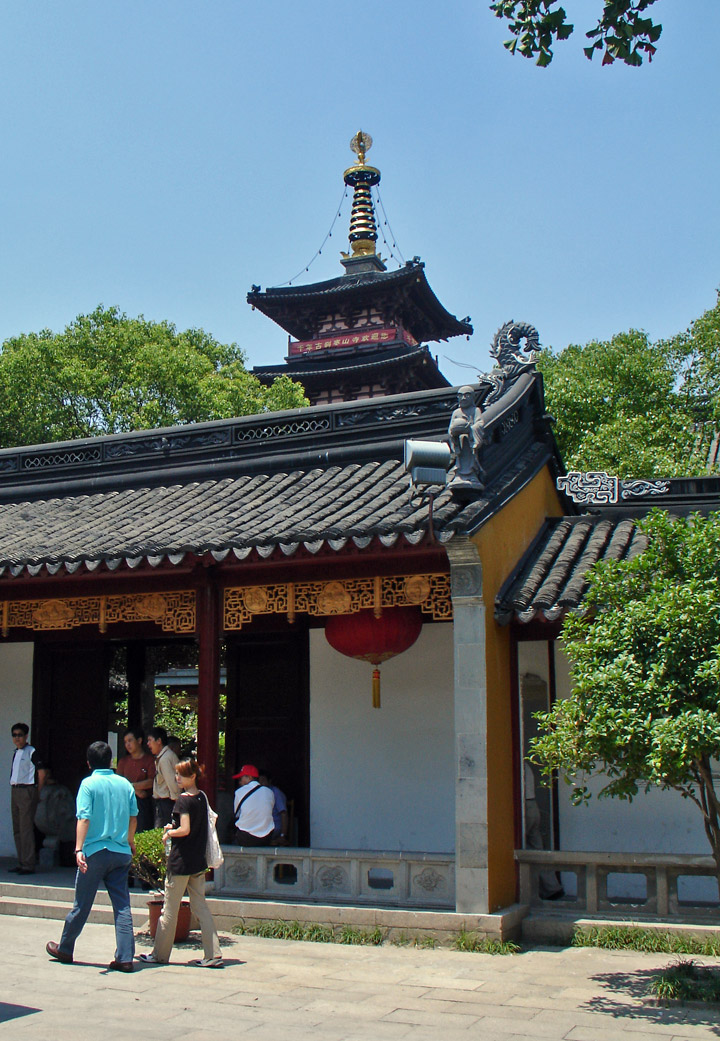 the Buddhist Monastery of Universal Relief, built by Sun Quan, King of Wu in the
Three Kingdoms era. Destroyed by fire several times, it was rebuilt in the Northern Song Dynasty. During the Song, Ming, and Qing dynasties its superstructure was rebuilt numerous times.
---
---