Gardens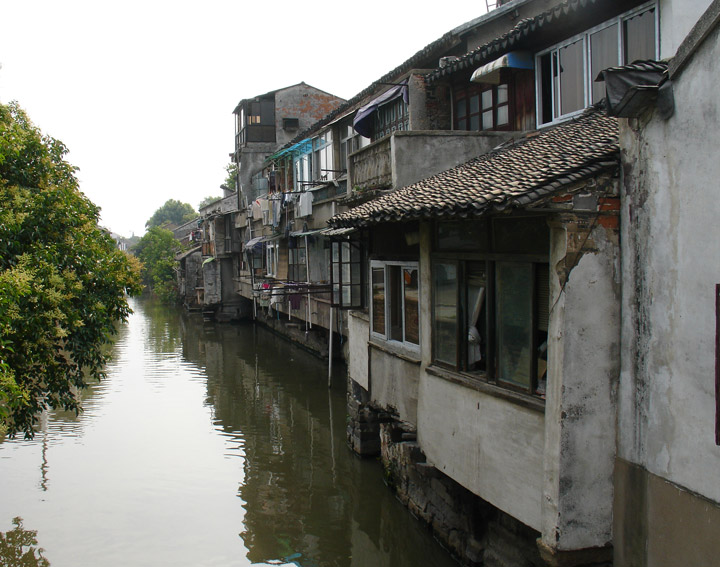 Suzhou, a city of many canals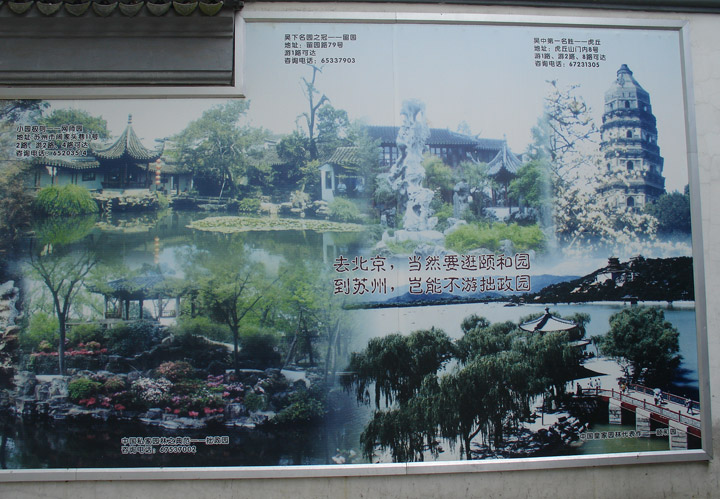 mural of city scenes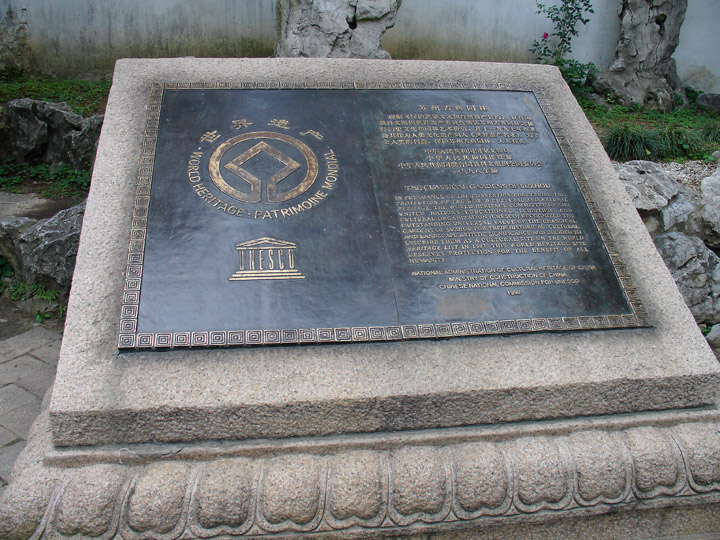 The Humble Administrator's Garden
a World Heritage site

First laid out in 1509AD, the garden's scenery is focused on a central pond with various buildings of pavilions, terraces, chambers and towers located by the water or on hillocks in a natural, unsophisticated, and appropriate composition.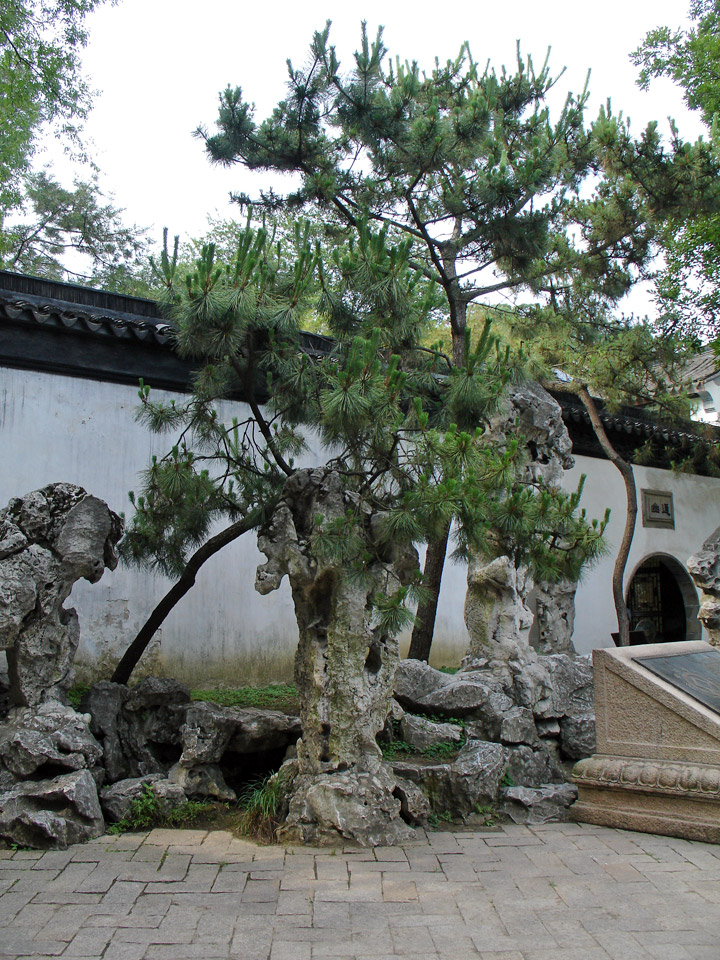 Zen sculpture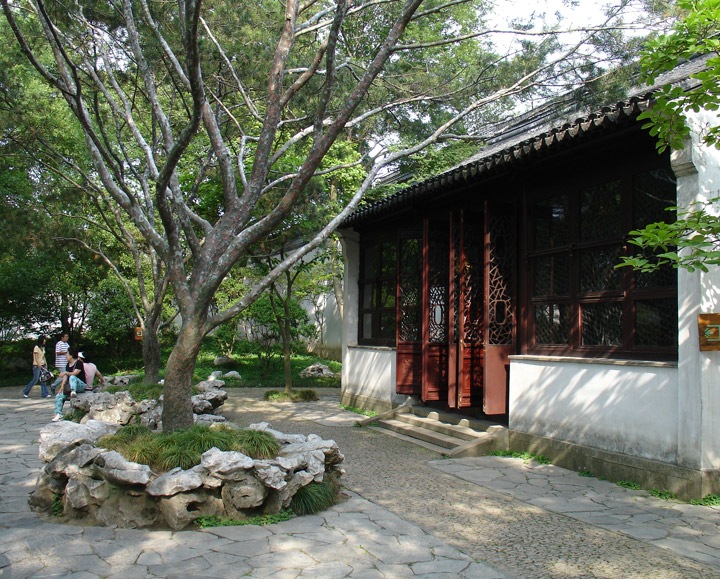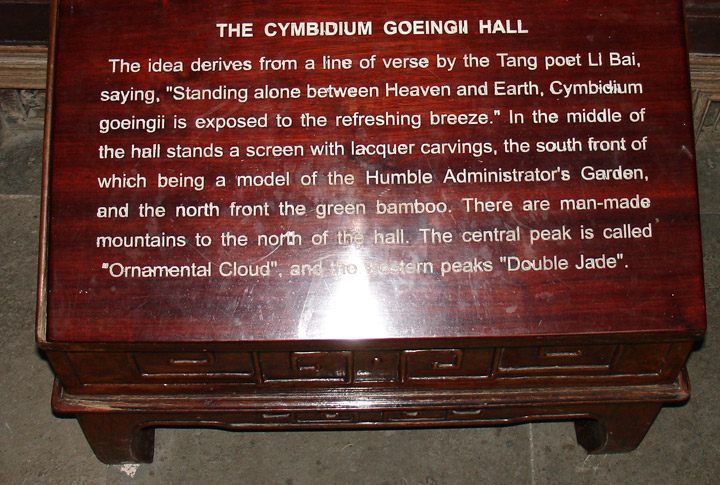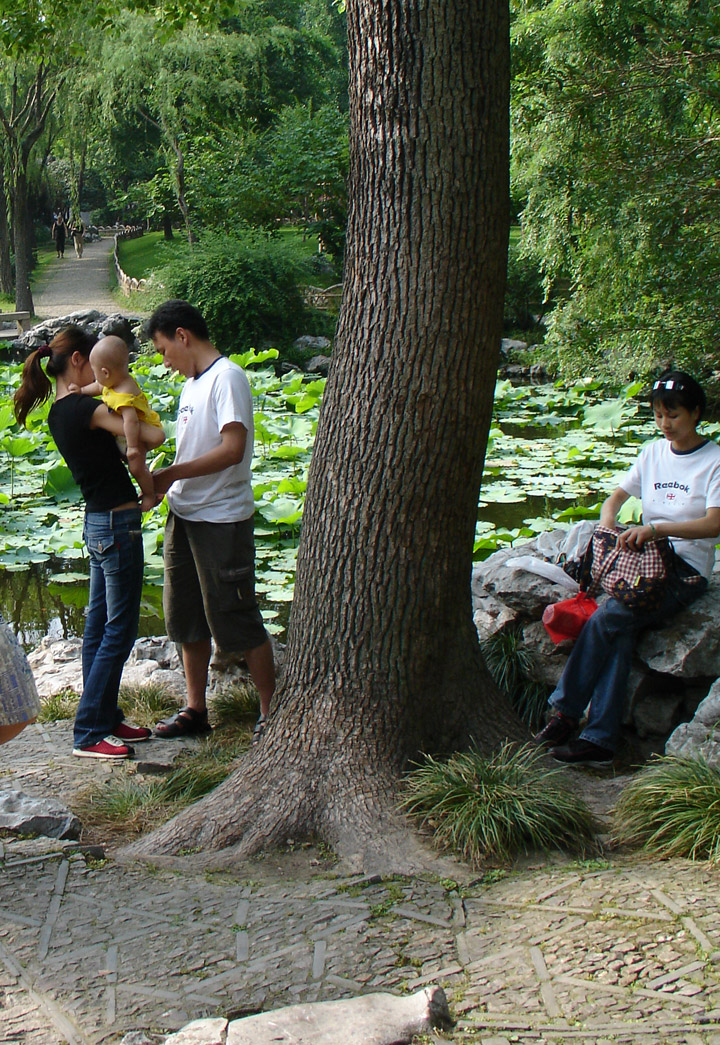 a park for young families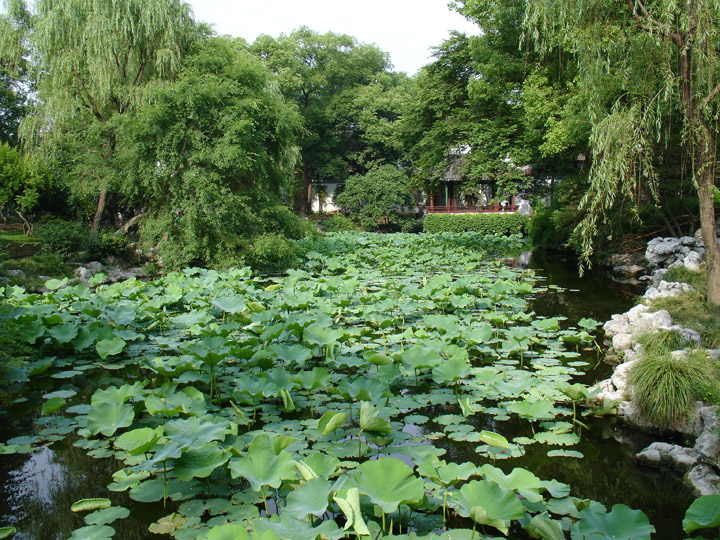 lily pads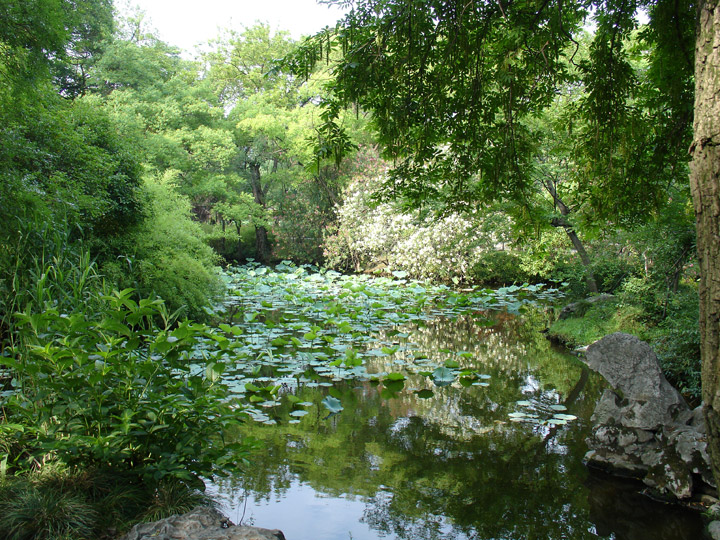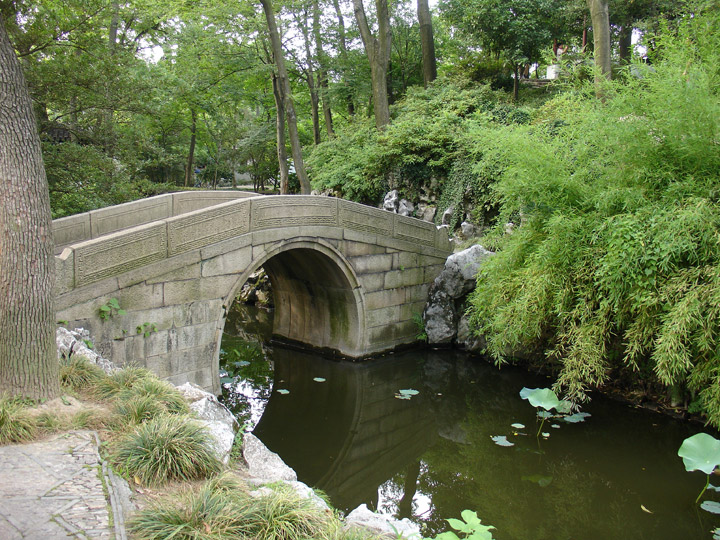 bridges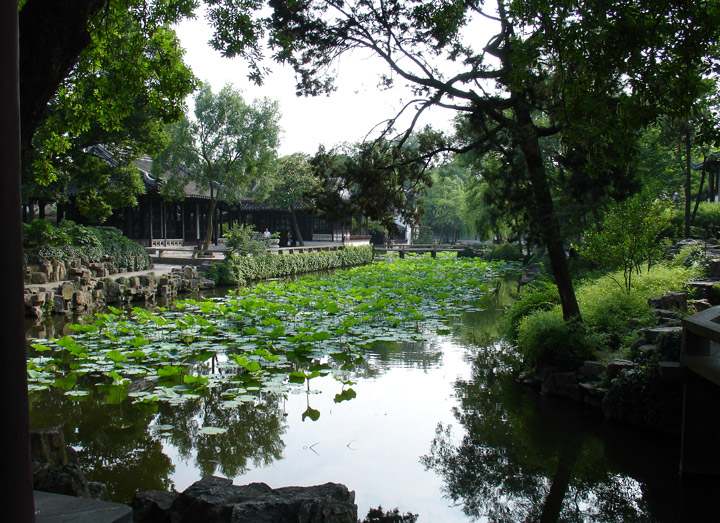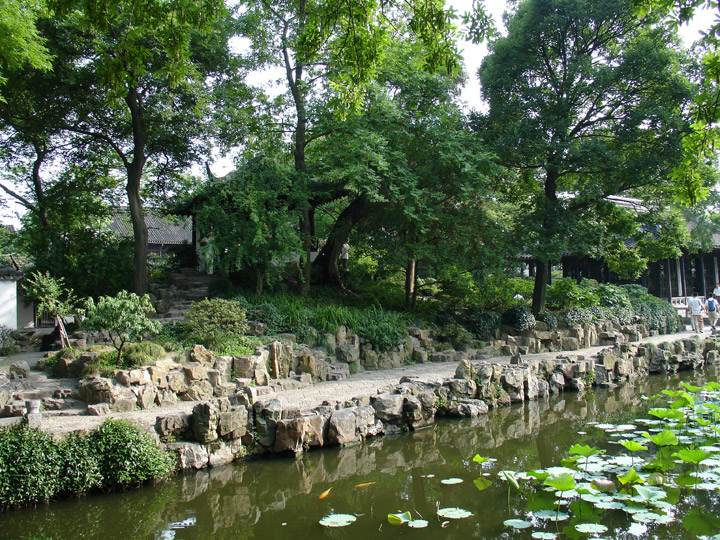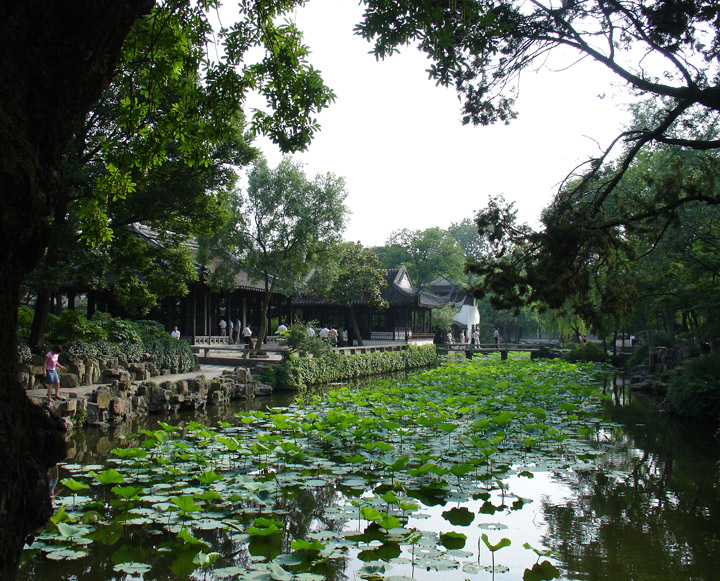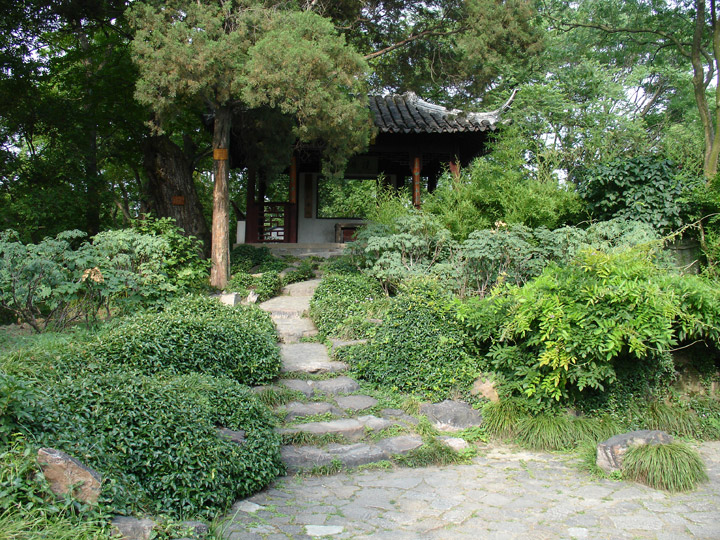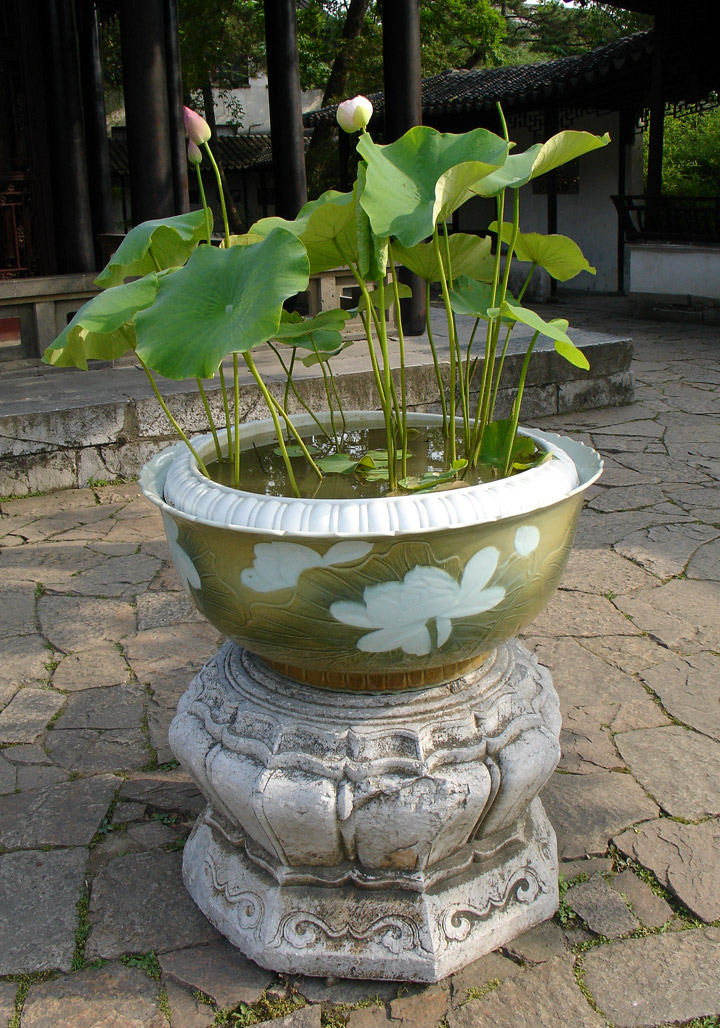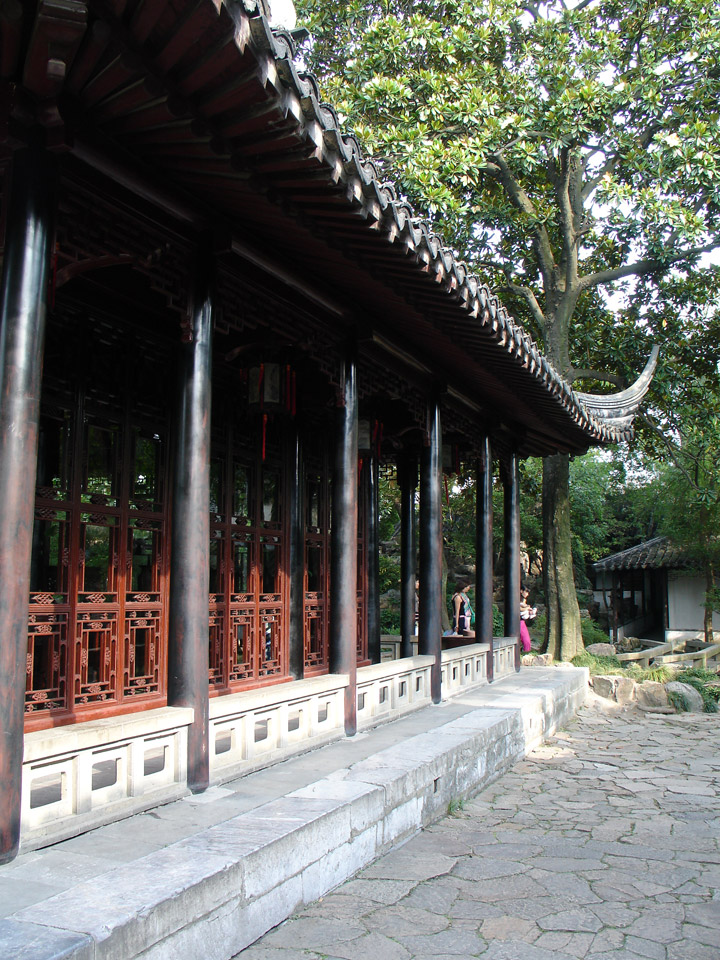 The Humble Administrator's Garden (Zhuozheng Yuan) is considered the greatest of all southern Chinese gardens. During the reign of Emperor Zhengde (1506-1521), the site was occupied by Dahong Temple. At that time, a censor named Wang Xianchen appropriated the temple and converted it into a private villa, but the Wang family could not maintain the garden and sold it a few years later. In the coming centuries the garden repeatedly changed hands and was reconstructed many times, so the garden we see today is far removed from the one enjoyed by Wang Xianchen.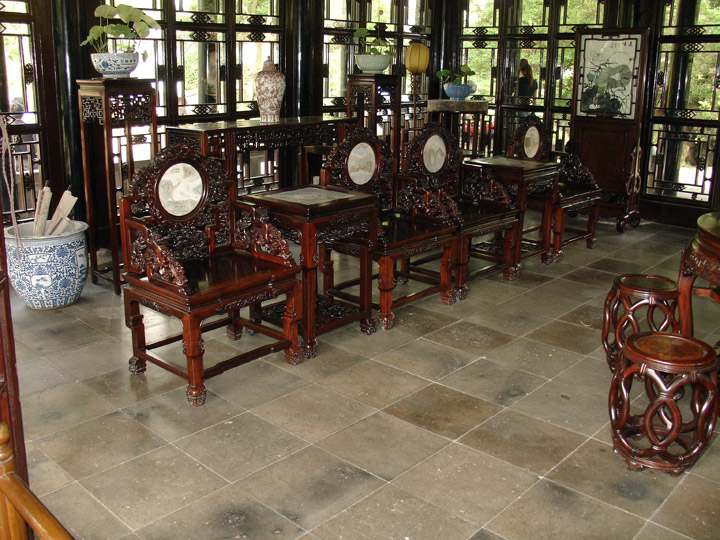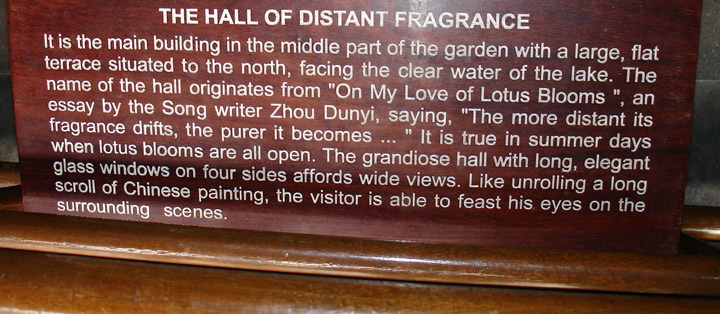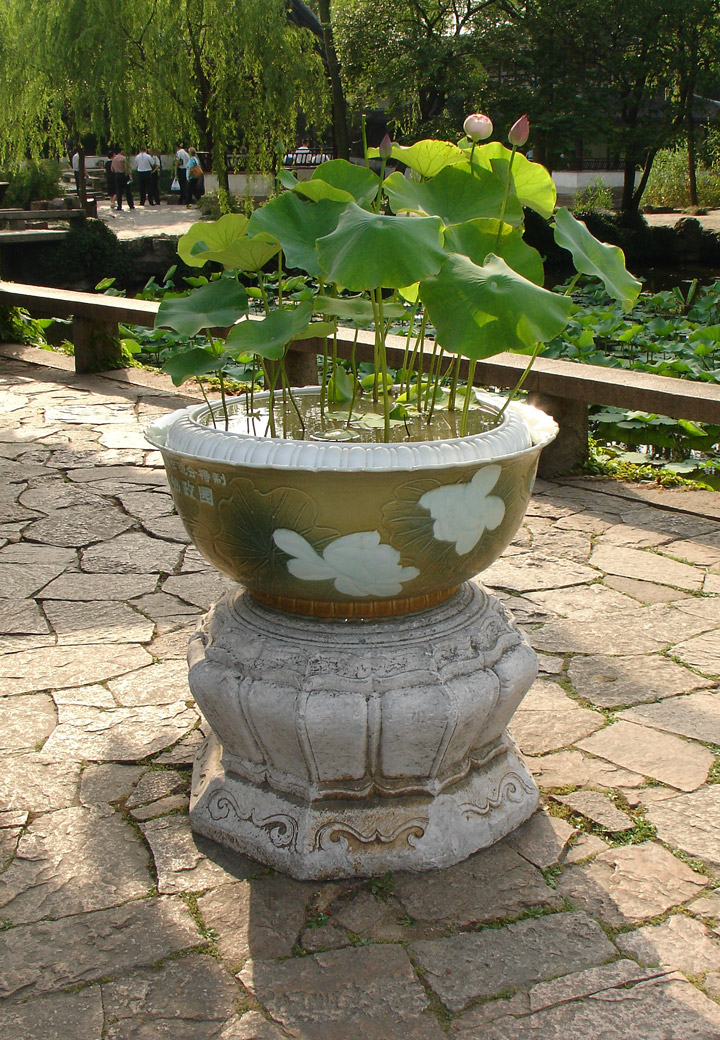 Today's garden consists of three parts: the central part which is properly called Zhuozheng Yuan, the eastern part once called Guitianyuanju (Dwelling Upon Return to the Countryside), and a western part formally called the Supplementary Garden.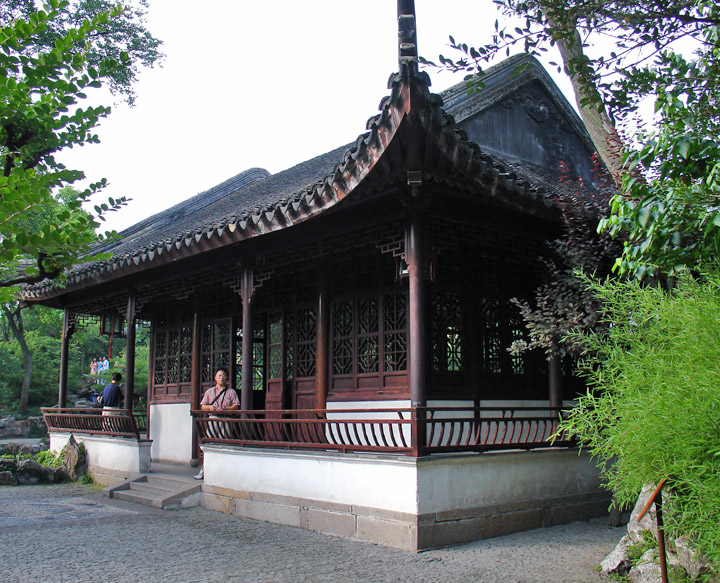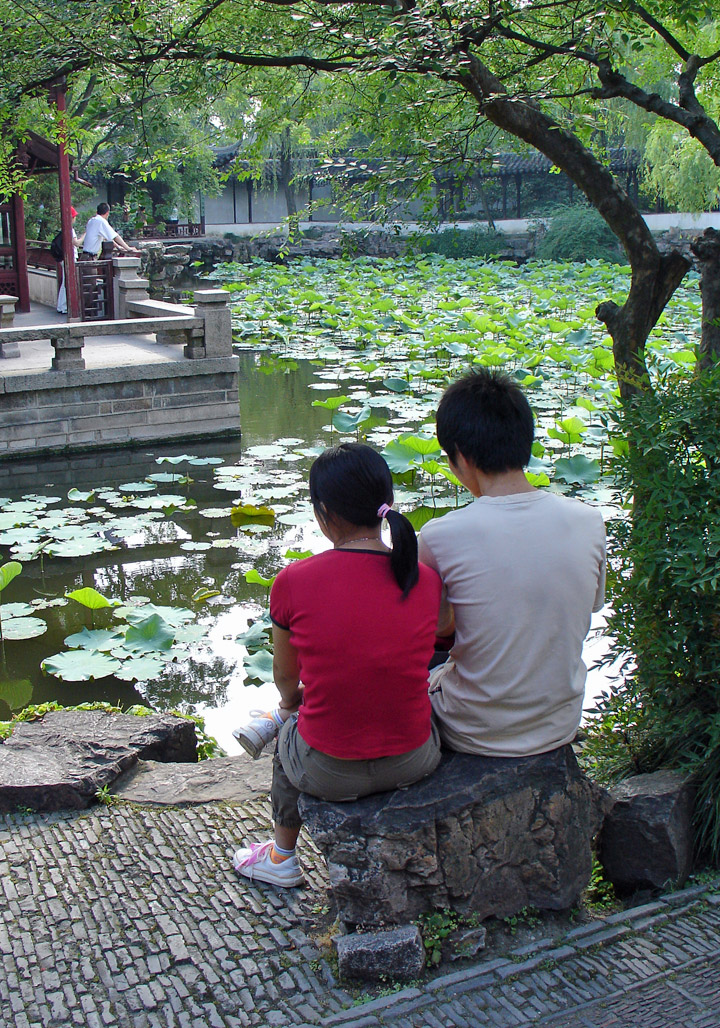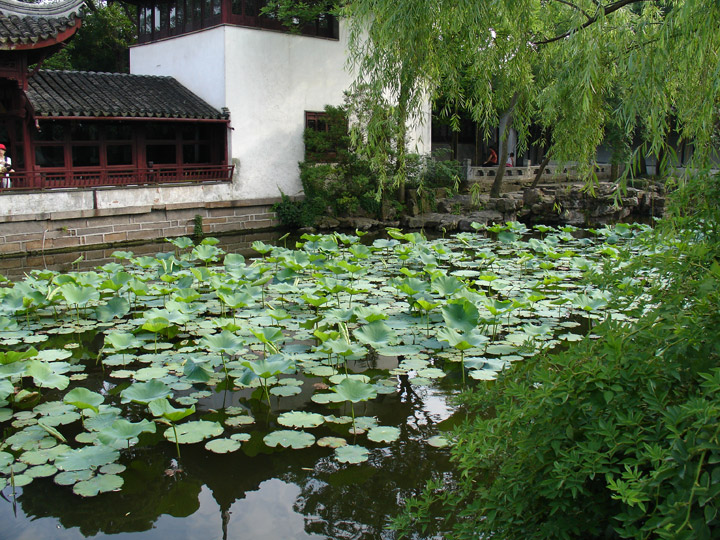 The entire site was once a piece of level swampy land. When the garden was first constructed, the earth was scooped to make lakes and piled up to make islands. The original garden was simpler than the one today but just as large, containing a variety of pavilions and trees, as evidenced in such sources as the Records of the Wang's Zhuozheng Yuan and the "Painting of Zhouzheng Yuan." Despite its beauty, the garden fared badly in the later Ming dynasty. The eastern portion was parceled off while western and central halves became the villas of government officials. Neglect continued until the reigns of Emperor Shunhi and Kangxi of the Qing Dynasty, when the garden was extensively repaired. The changes in the Kangxi period were particularly great, modifying whole portions of the plan.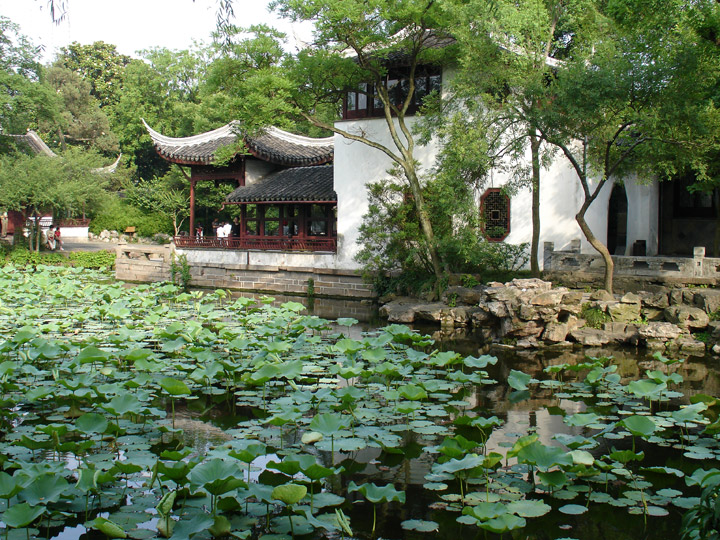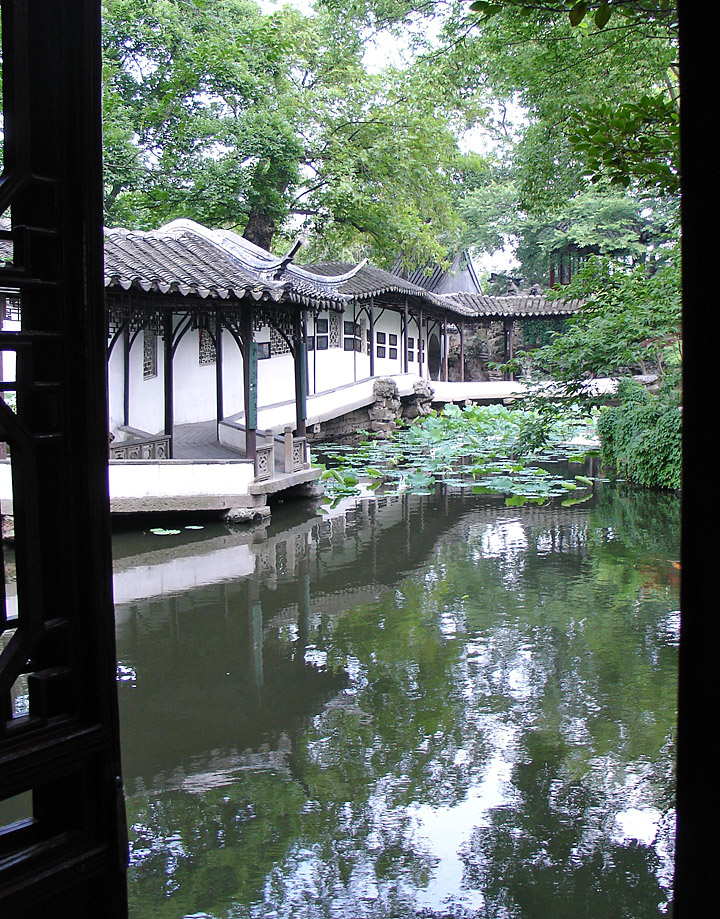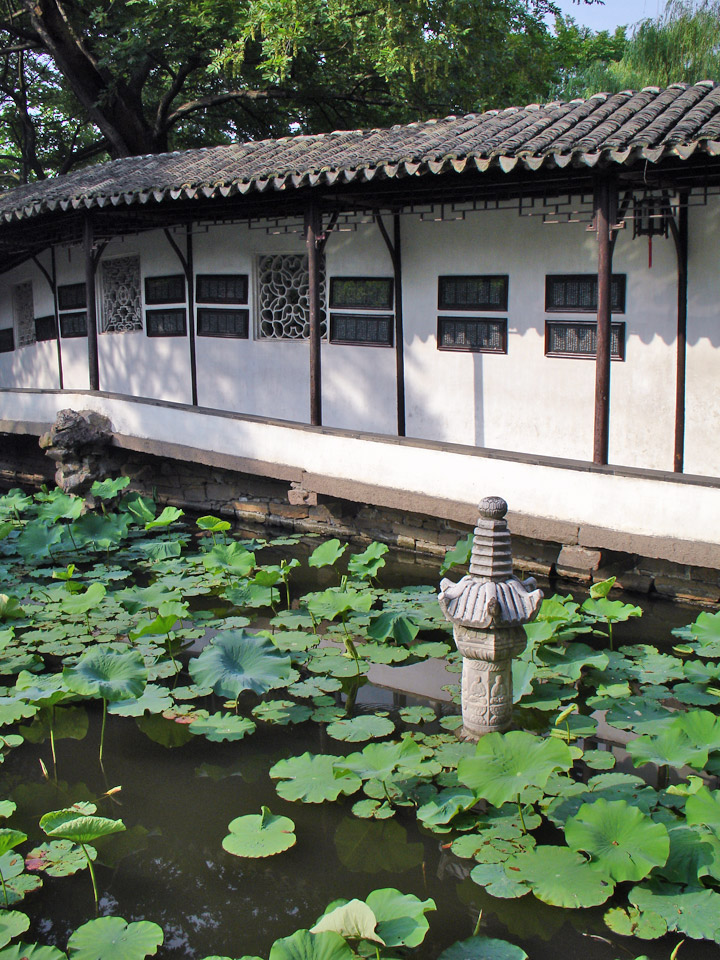 During Emperor Qianlong's reign the gardens were again divided into two parts; the western being the Shu Yuan (Book of Study Garden) and the eastern being the "Restored Garden" (Fu Yuan). Repairs to the gardens continued throughout the Qing Dynasty, but the appearance of today closely resembles how the gardens appeared in the late Qing. However, the eastern portion of the garden only joined the center in 1949 when modifications were made to the eastern side.
Test from Wang, Joseph C., Chinese Classical Gardens of Suzhou. McGraw-Hill, Inc. New York. 1993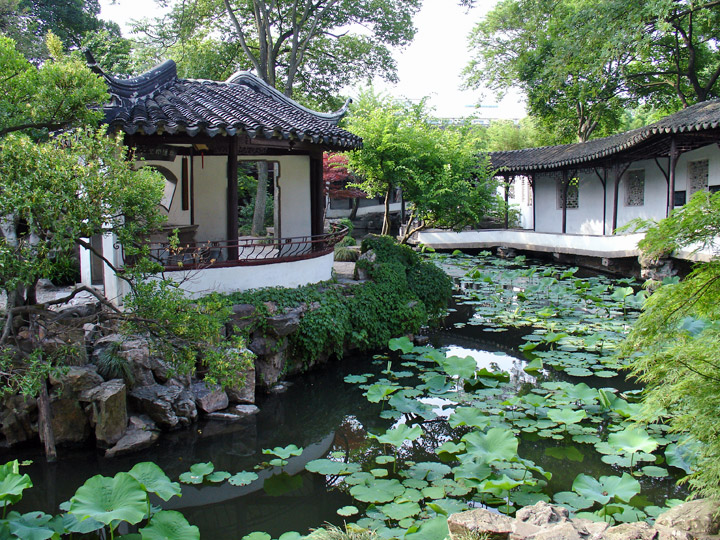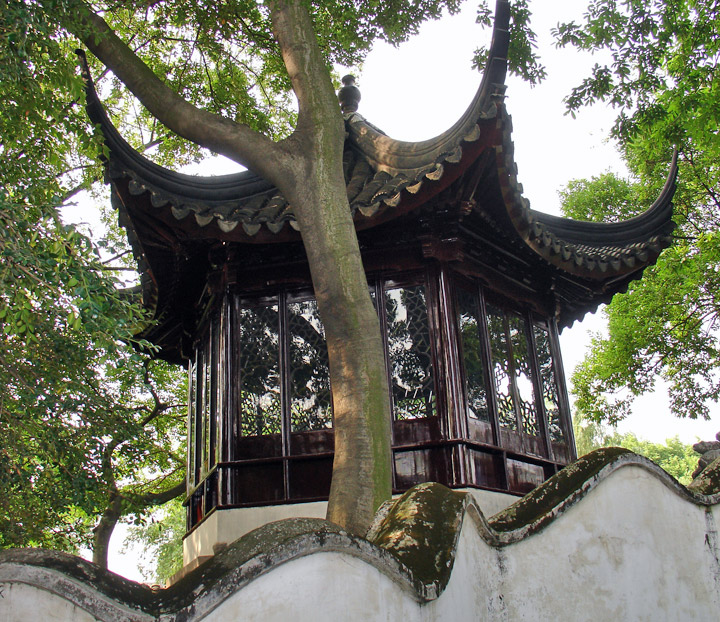 pavilion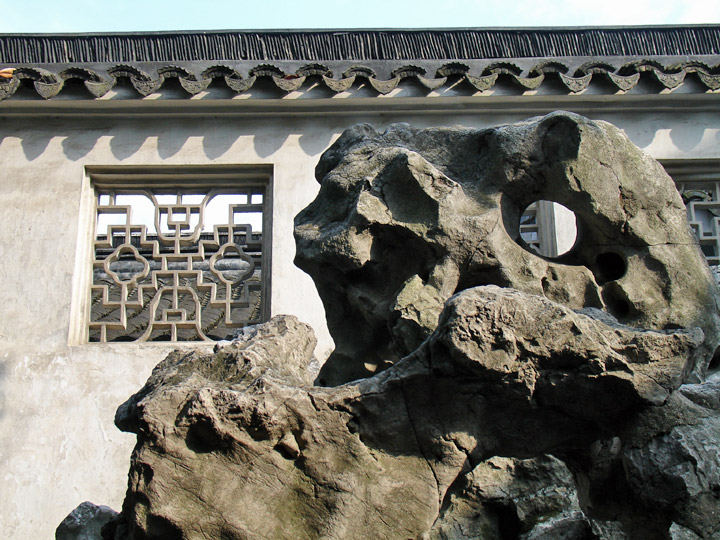 sculpture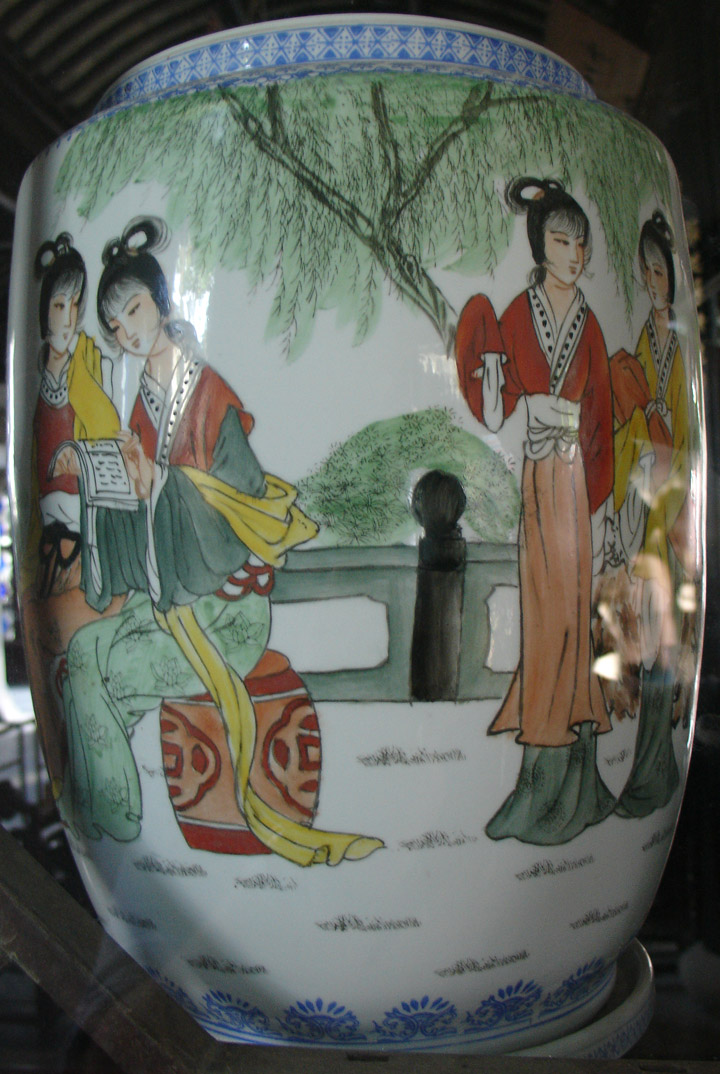 vase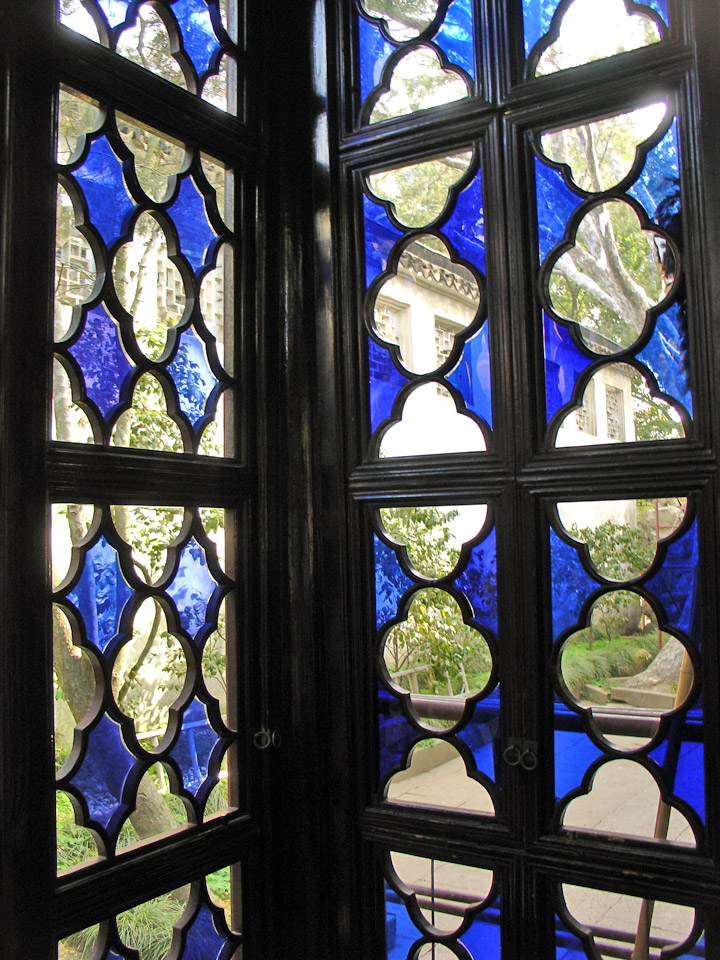 glass screen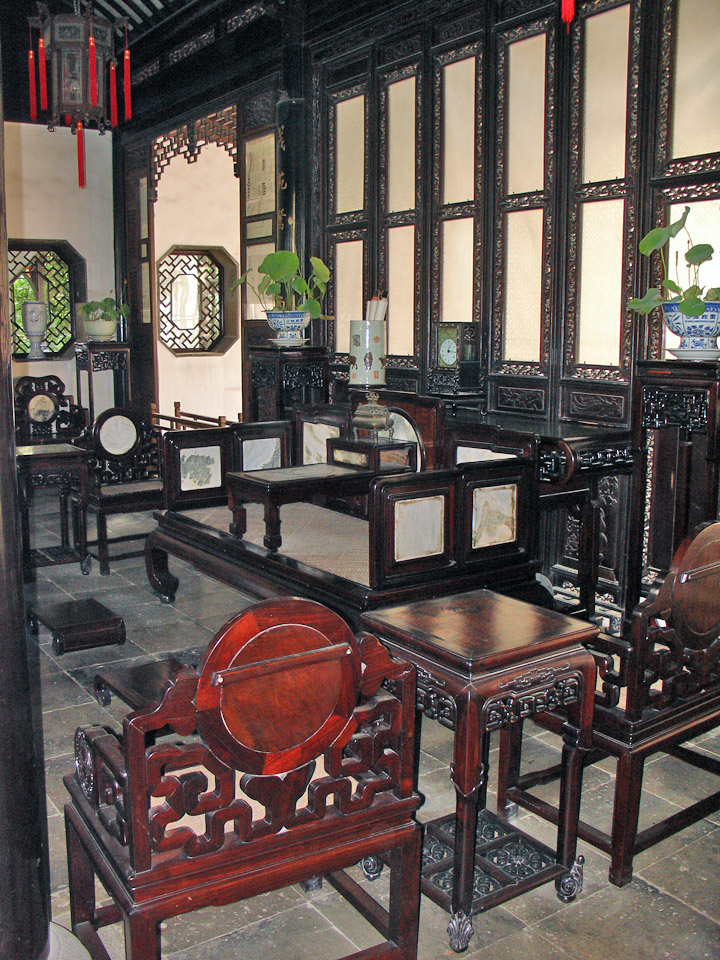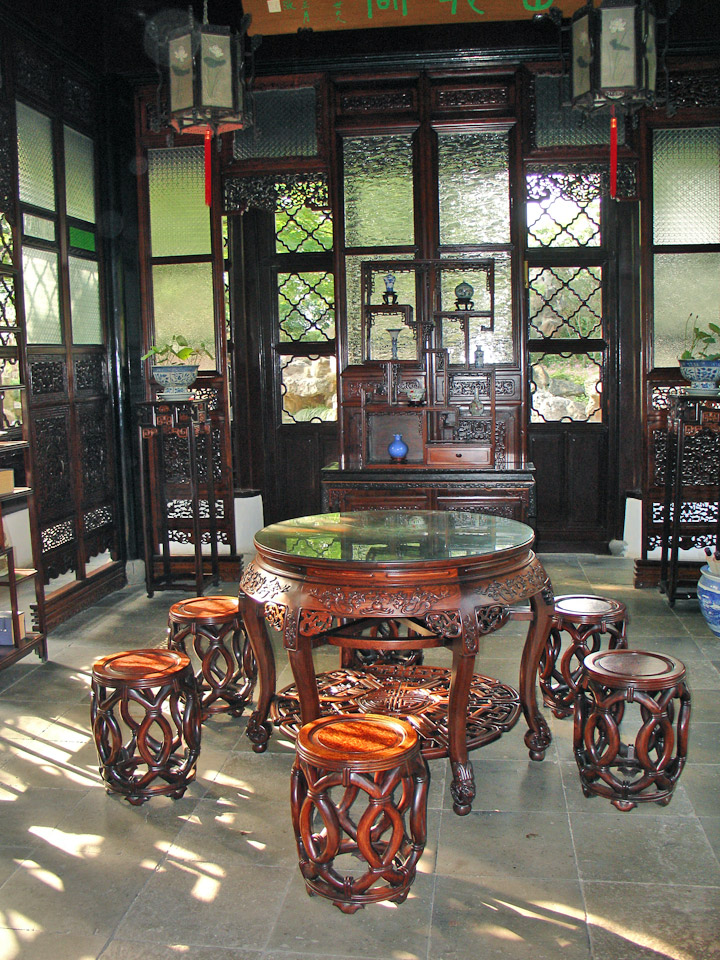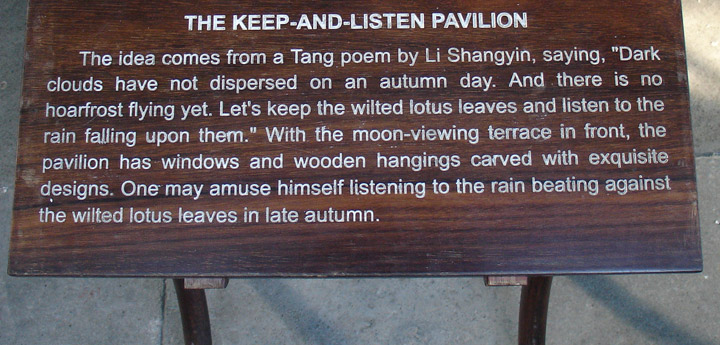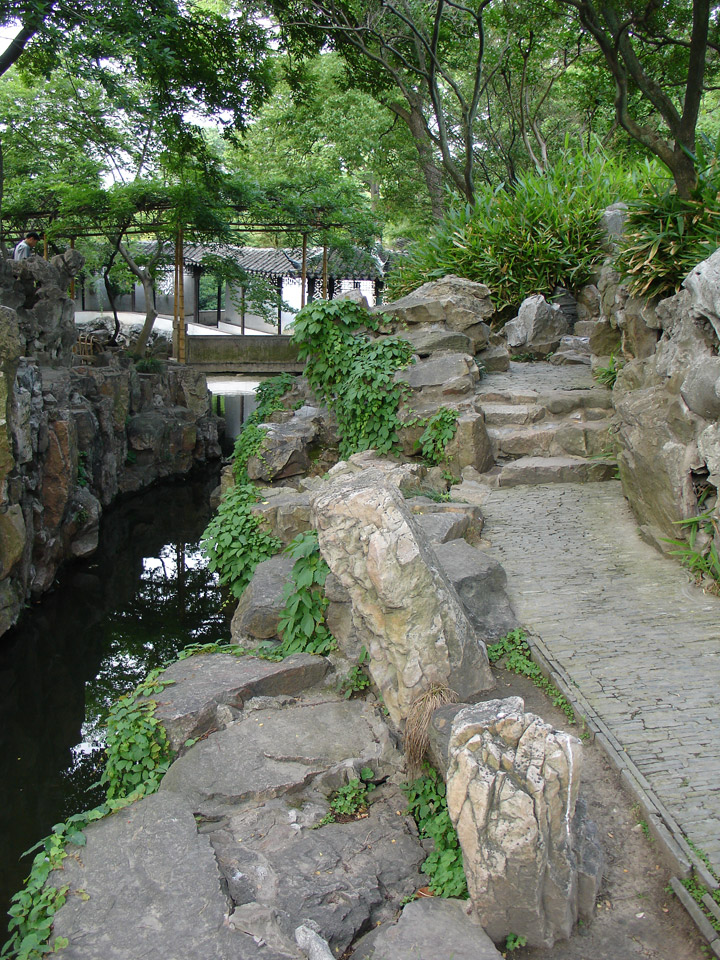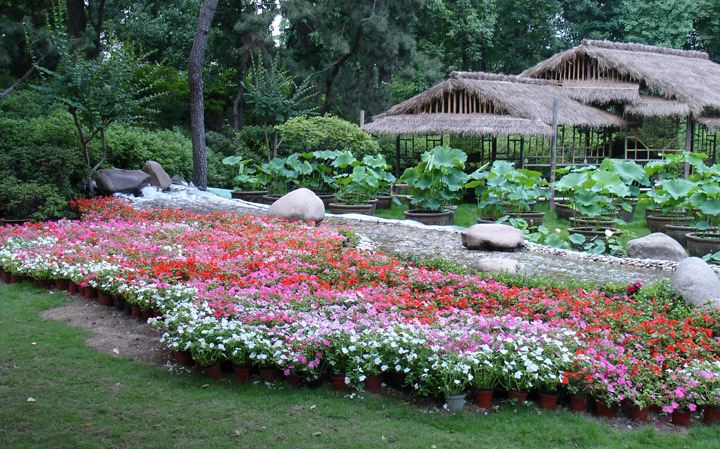 Garden of the Humble Administrator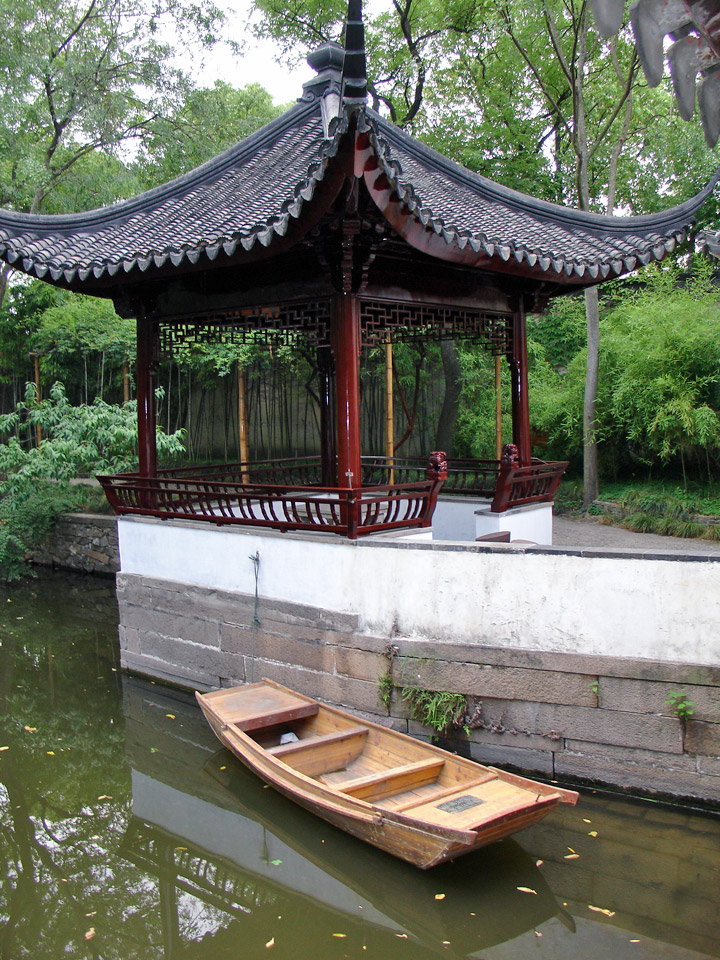 gazebo
---
---