Clinton Clemson Columbia Covered Bridges Cowpens Gaffney Greenville Greer Strom Thurmond Walhalla
Clemson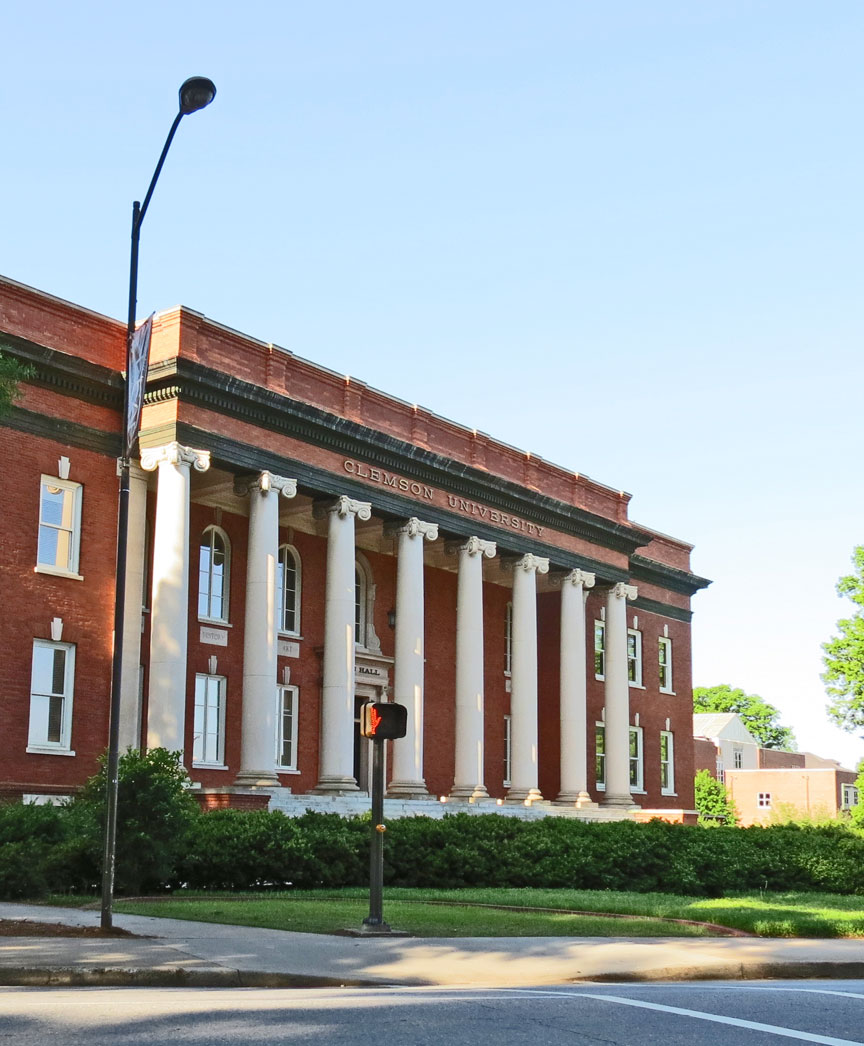 Clemson University
Clemson is a college town located in Pickens and Anderson counties in the U.S. state of South Carolina. The city is best known as the home to the Clemson University campus. The population was 13,905 at the 2010 census and center of an urban cluster with a total population of 42,199.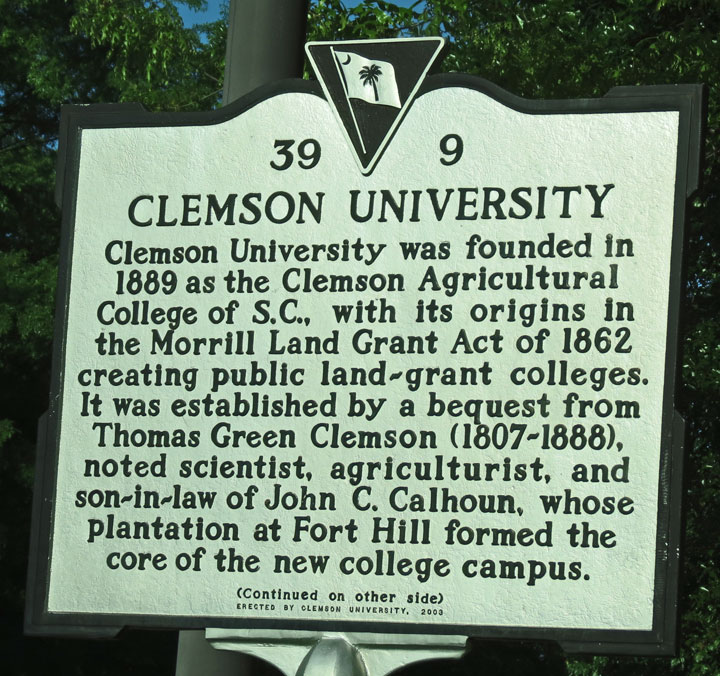 The larger portion of Clemson, the Pickens County portion is part of the Greenville–Mauldin–Easley Metropolitan Statistical Area, while the smaller Anderson County portion is part of the Anderson Metropolitan Statistical Area.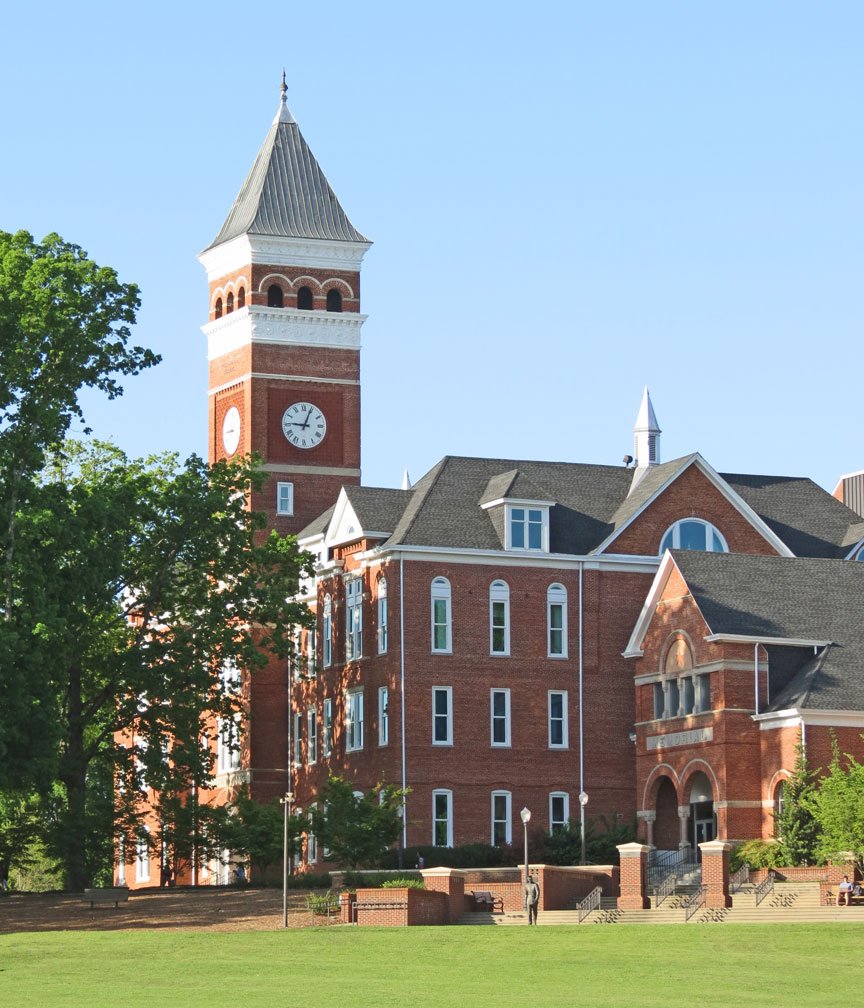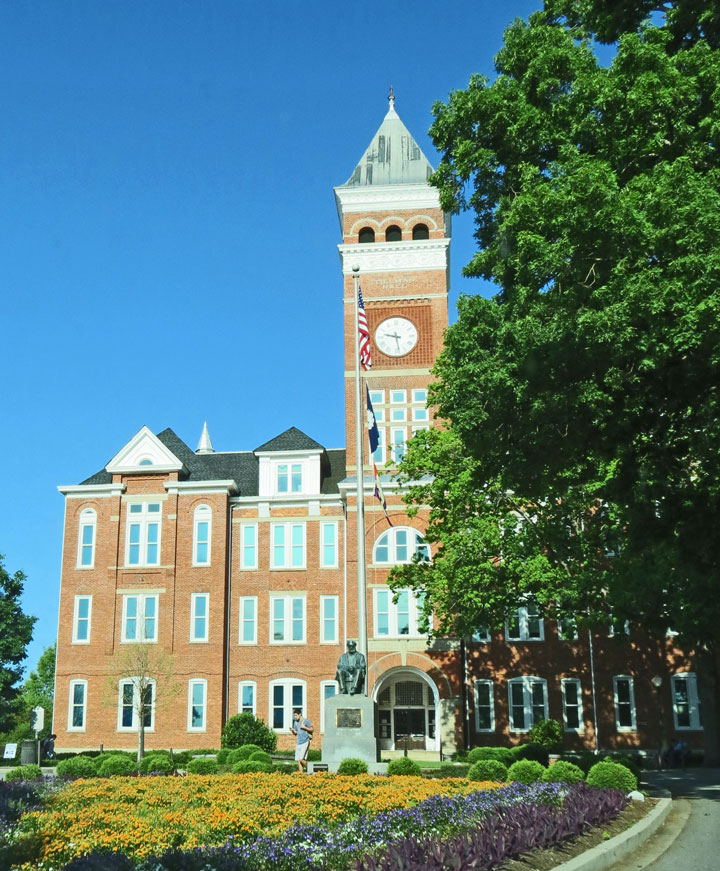 The town of Calhoun, South Carolina that bordered the Clemson University campus was renamed Clemson in 1943.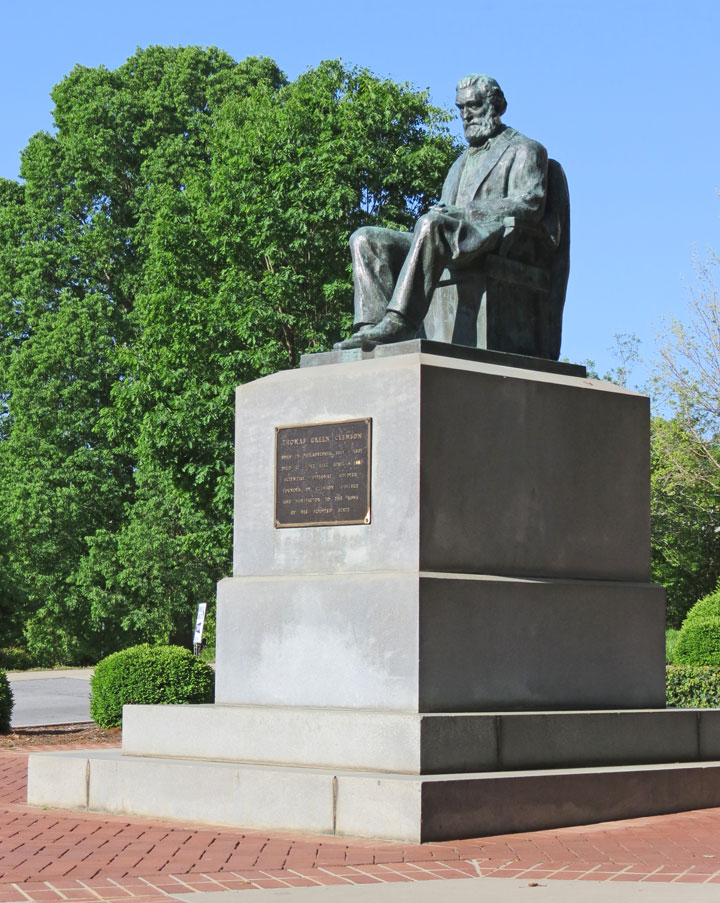 Clemson
The city recently added recreational facilities and paths along Lake Hartwell including a new boardwalk.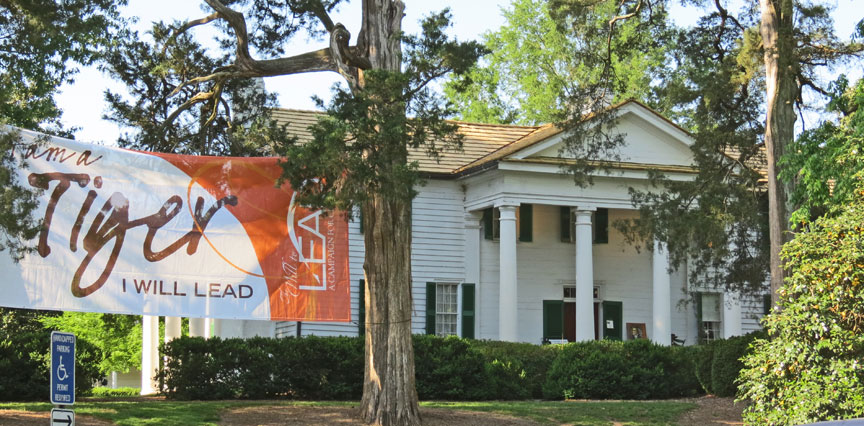 Fort Hill, home of John C. Calhoun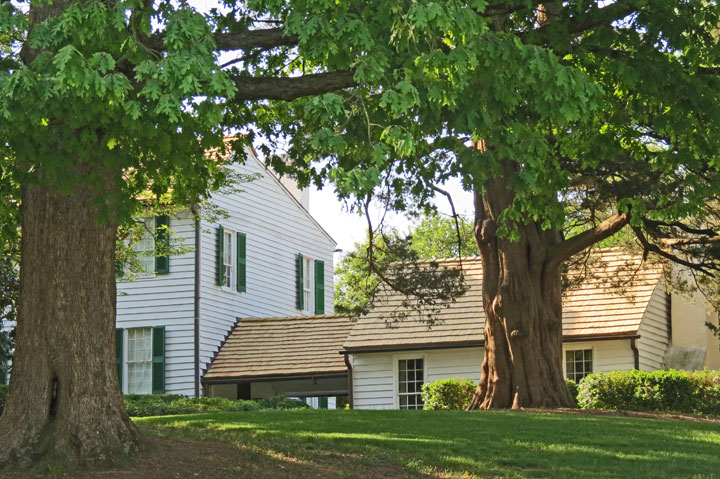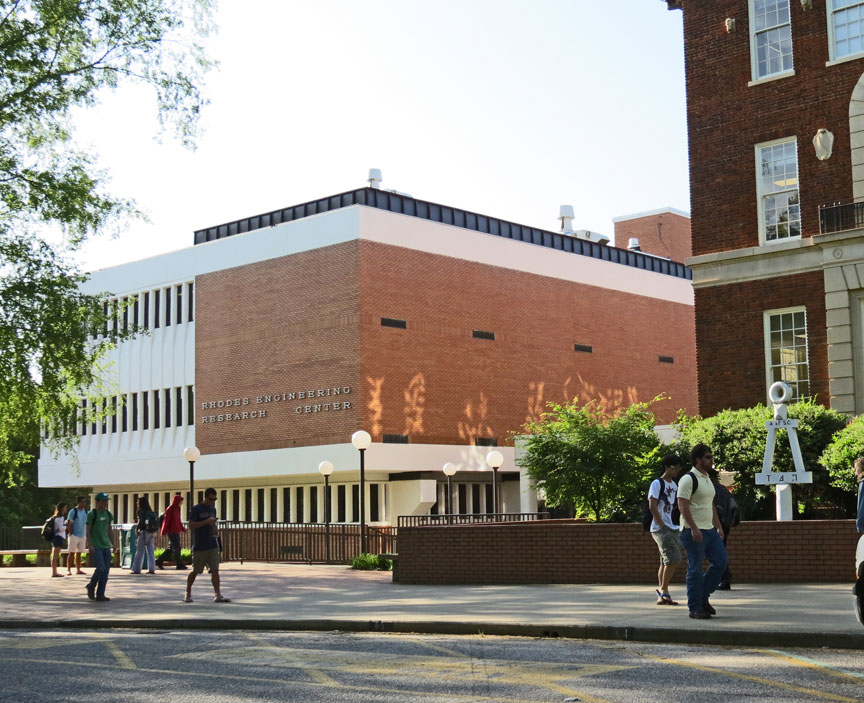 Engineering Research Center
The city of Clemson's character is largely defined by Clemson University, a large public university that dates to 1889. The university is the cultural center of the city even though a small two-block downtown is located directly to the north of the campus.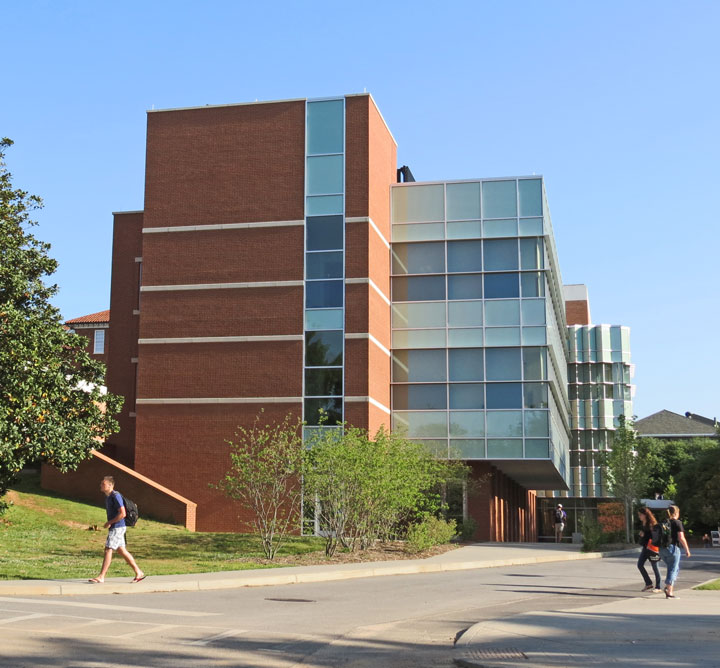 The built environment is predominately rural and post WWII. Although the university provides housing for students, many students live off-campus in a wide variety of apartment complexes. Save for the downtown, sidewalks are largely absent, but some streets have bike paths. U.S. Route 123 on the northern end of the city, exhibits typical suburban-style shopping center developments.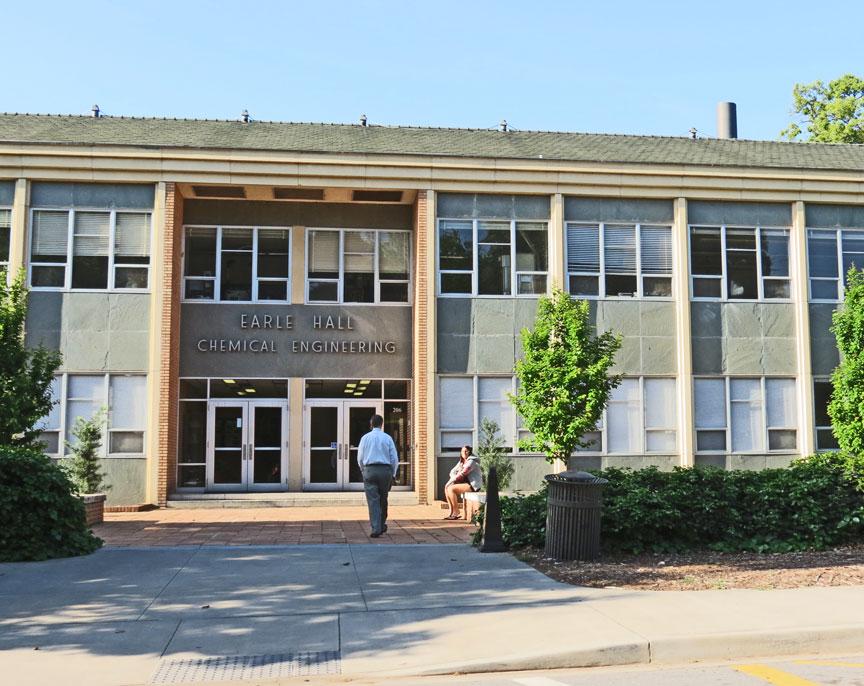 chemical engineering
The city's comprehensive plan has a historic preservation component which will likely become more important as 1950s and 60s buildings acquire historic status. The Clemson (train) Depot, built in 1893, was rehabilitated in 2001 and now houses the local chamber of commerce.
Text from Wikipedia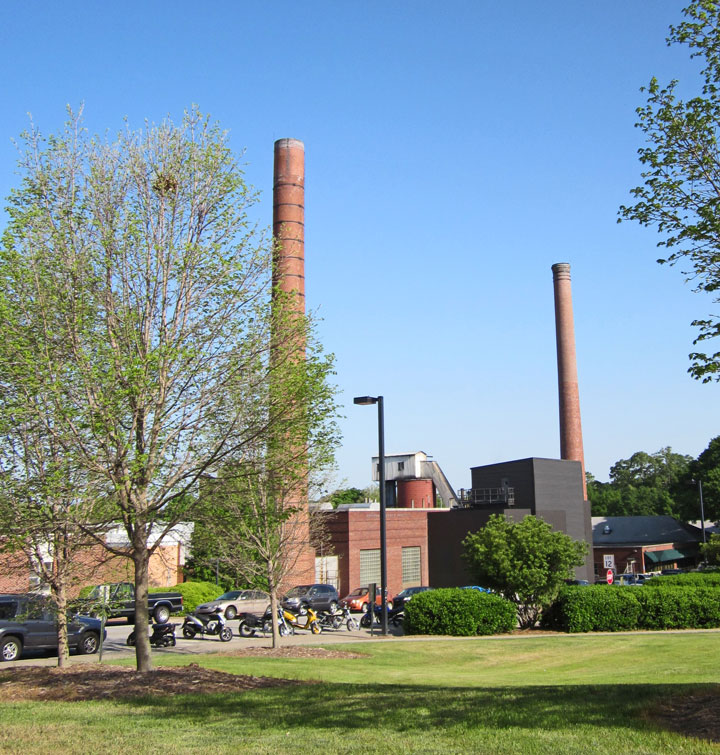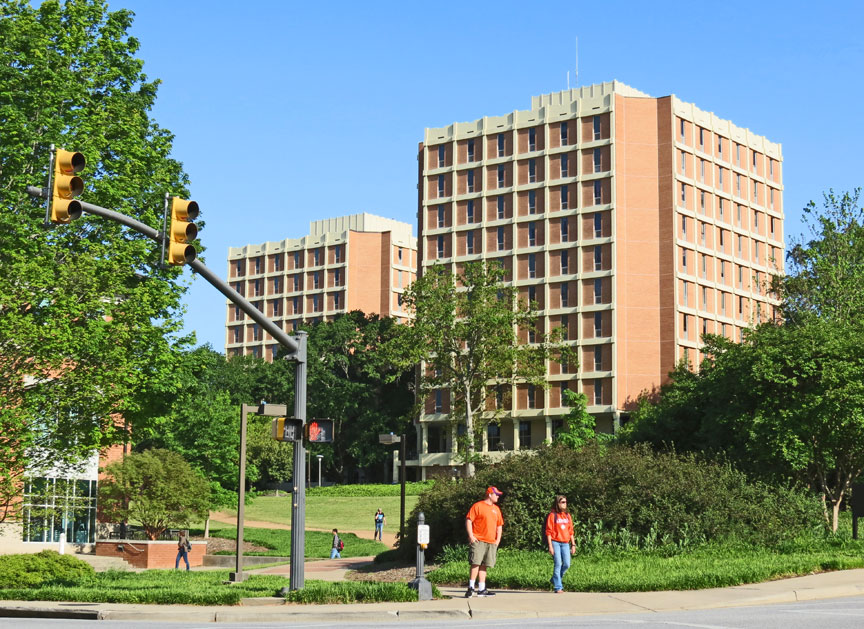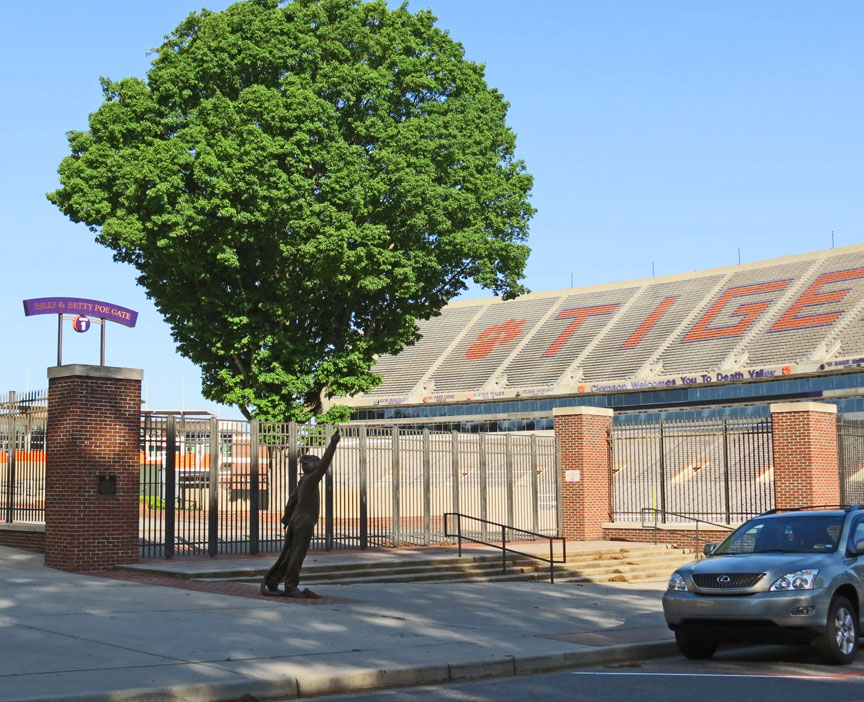 Tiger Stadium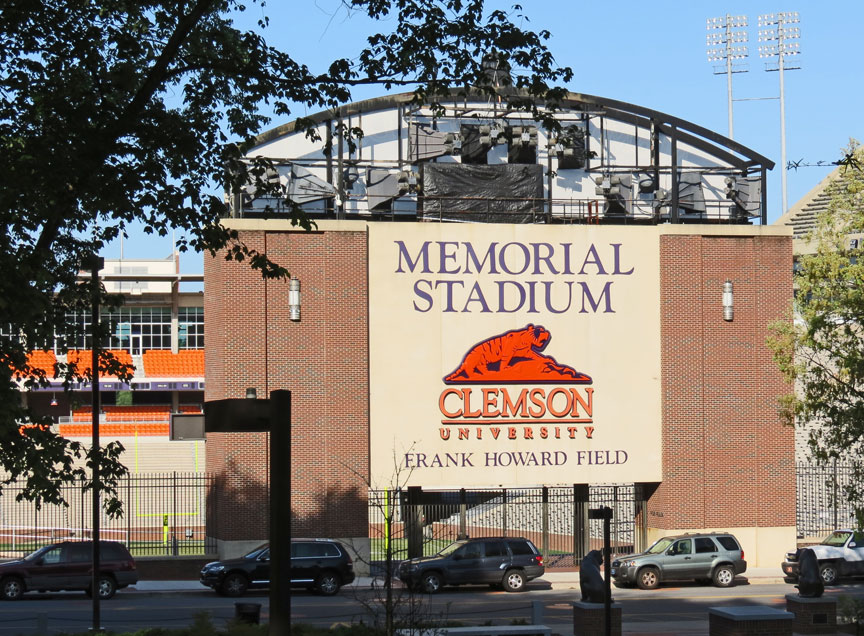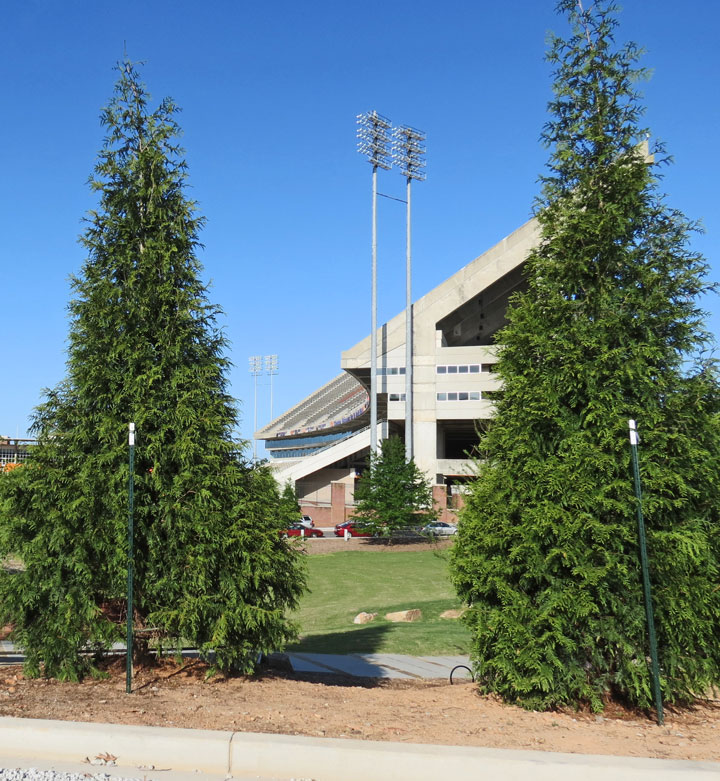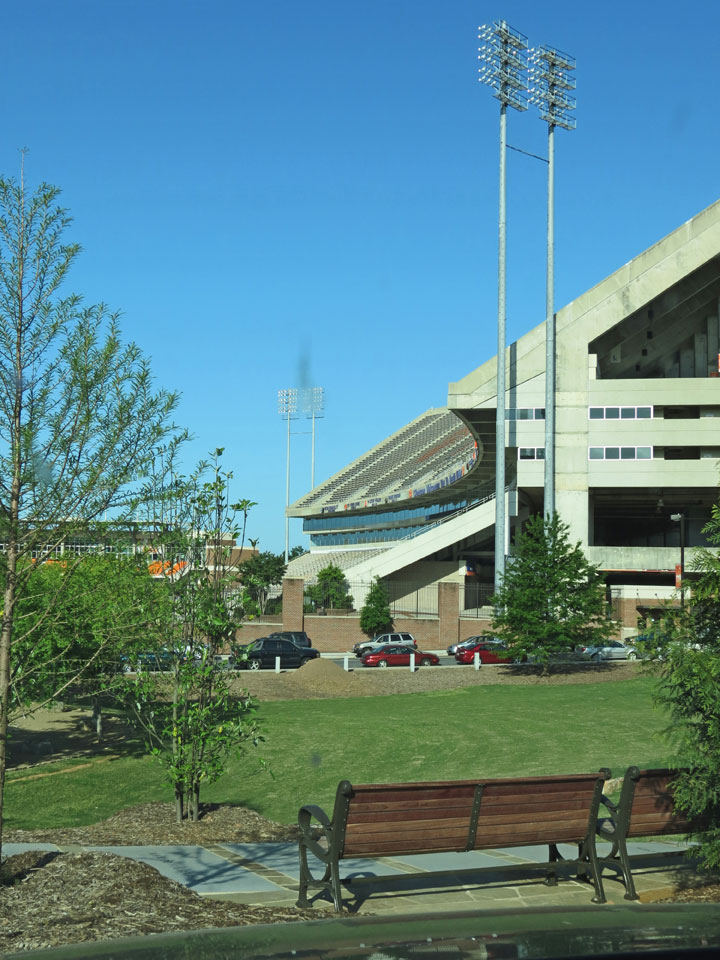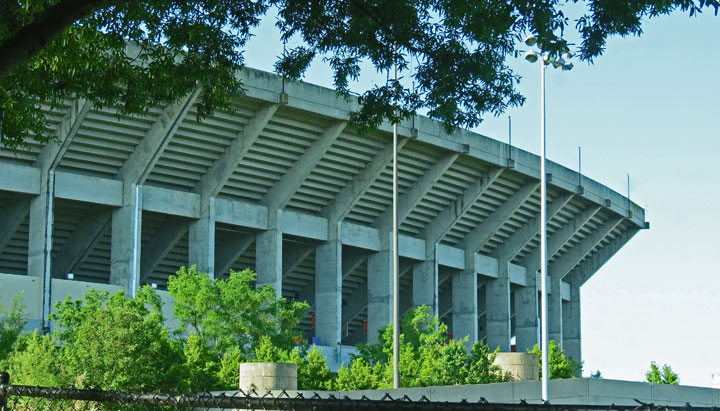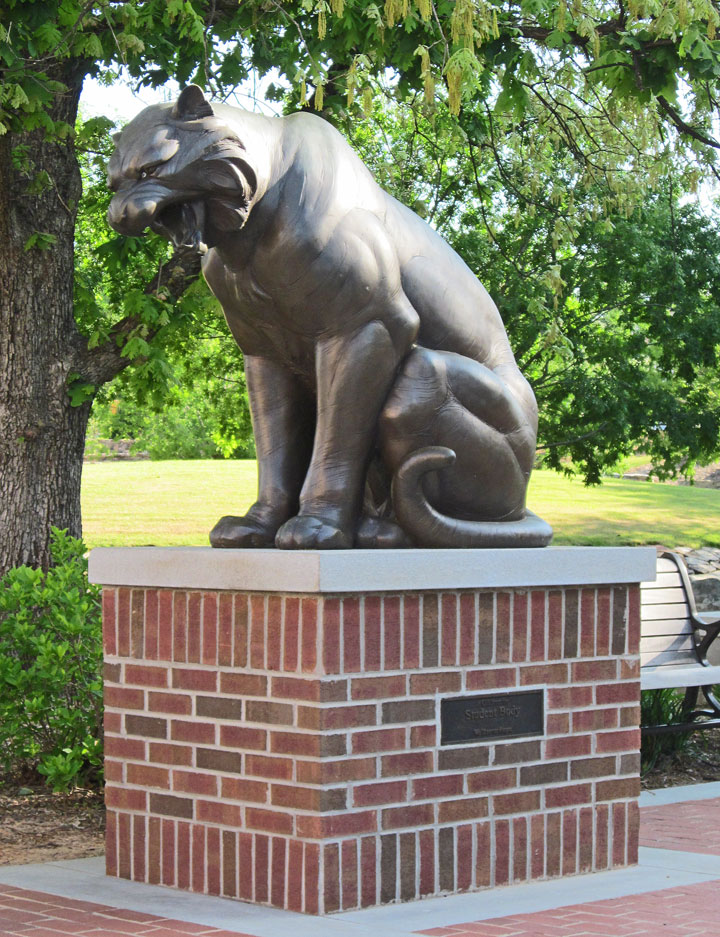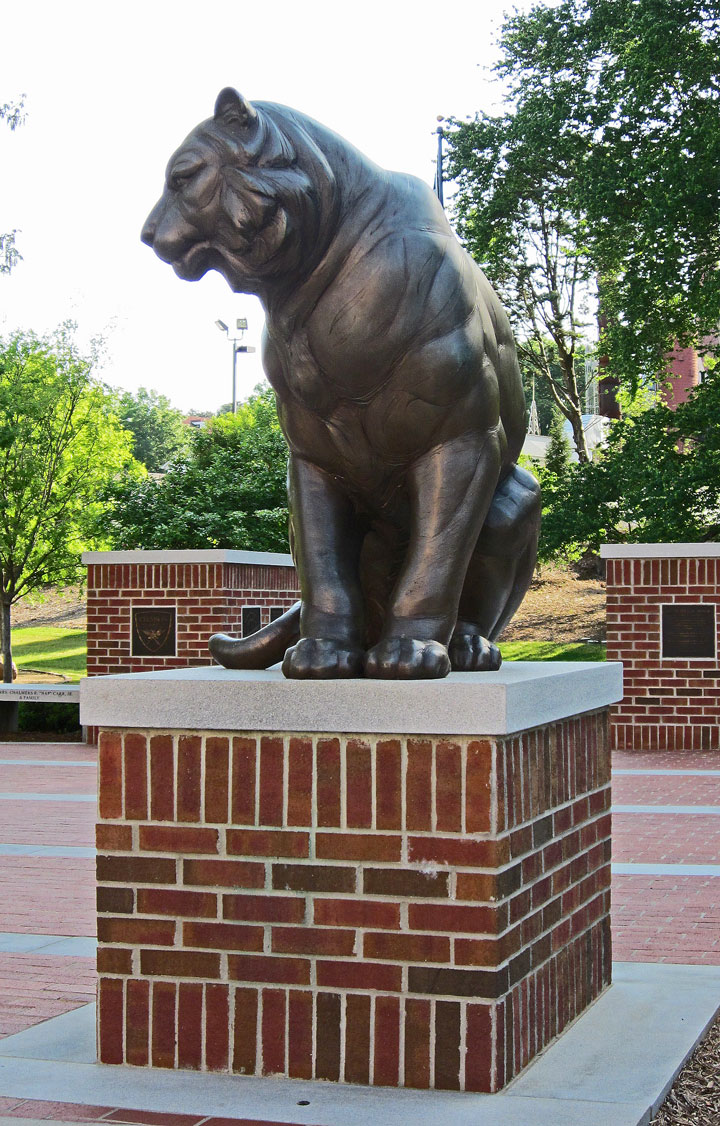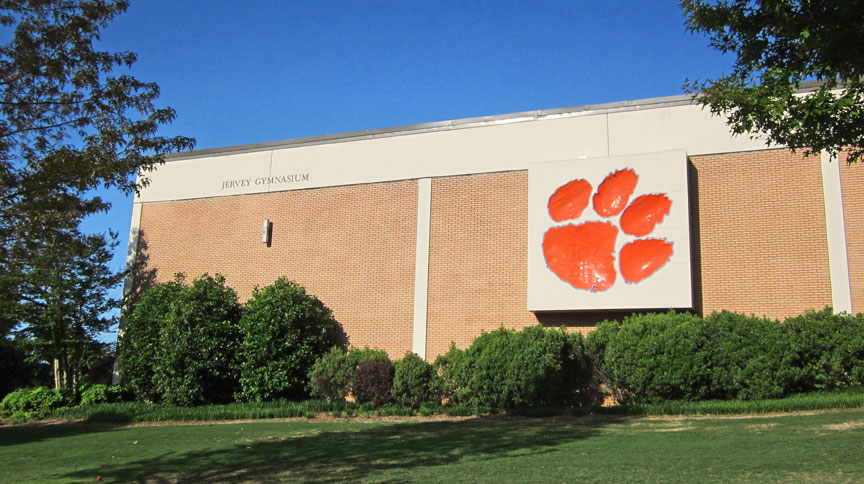 tiger paw
---
Clinton Clemson Columbia Covered Bridges Cowpens Gaffney Greenville Greer Strom Thurmond Walhalla
---