Hejaz Railroad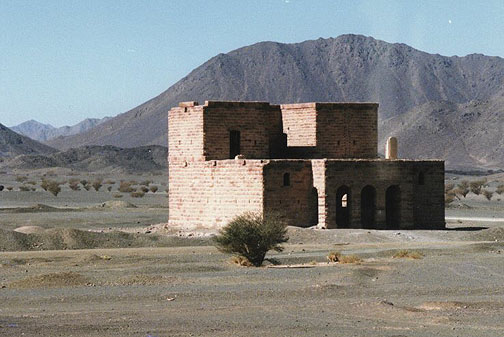 A garrisoned station along the railway
The Hijaz Railway, conceived as a convenient route to the holy cities of Medina and Makkah for Muslim pilgrims from the Turkish Ottoman Empire, had a short but eventful existence in the early years of this century.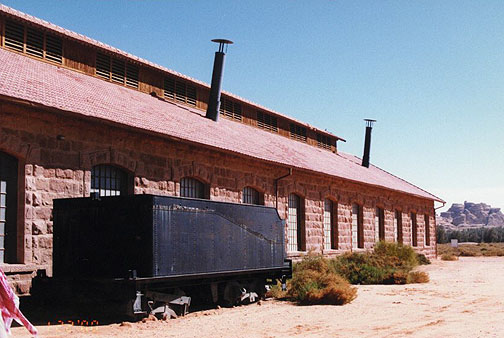 Maintenance station at Mada'in Saleh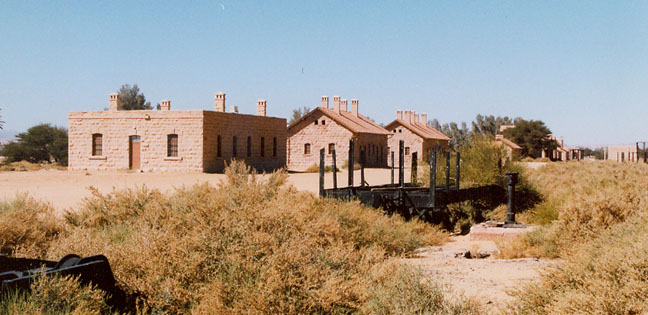 the maintenance complex
The railway was funded by subscriptions raised throughout the Islamic world, and work began in May 1900, to build the single track line almost 1,100 miles from Damascus to Medina.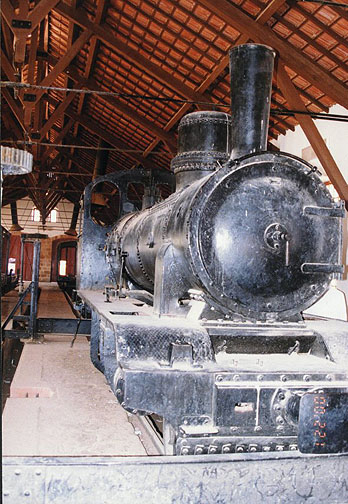 Remaining engine

of German manufacture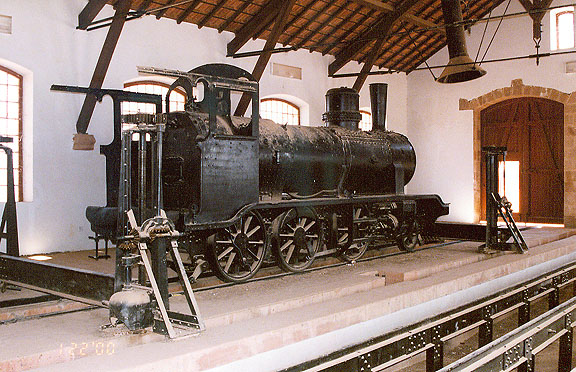 in the former repair facility
Eight years later a work force of 5,500 Turks, Syrians and Iraqis had completed the railway, under the supervision of a German engineer. The Hijaz Railway was built with fortifications at regular intervals along its route, manned by Turkish garrisons to protect this vital link of the far flung Ottoman Empire.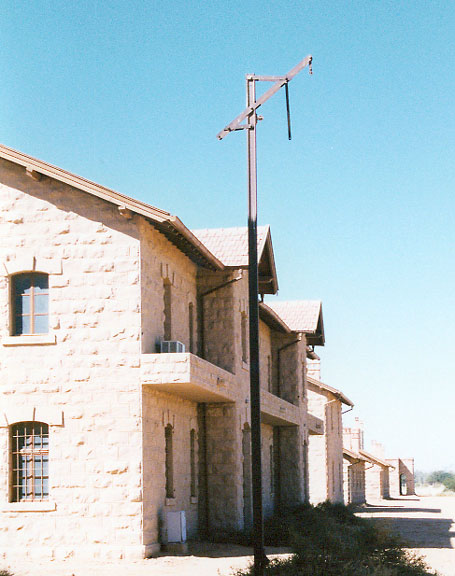 remaining semaphore signal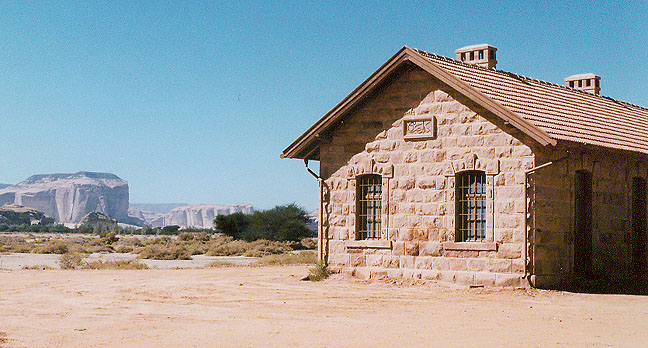 building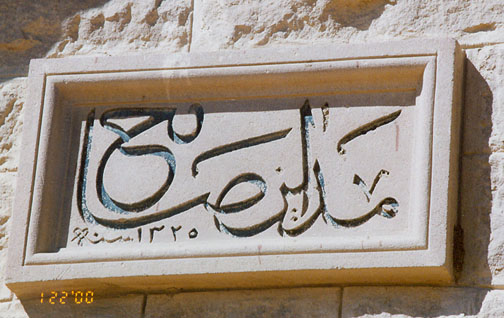 its inscription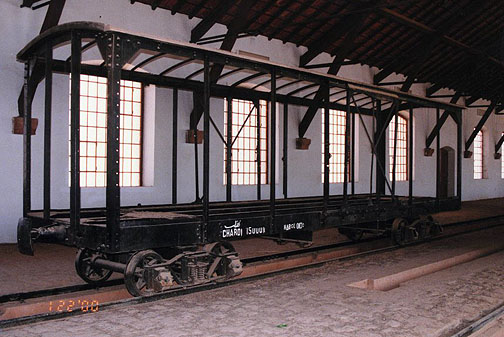 Along the route lie relics of the famous Hijaz railway, with stations, track and rolling stock still standing as Lawrence of Arabia and his Arab guerrillas left them after their First World War raids against the Turkish garrisons.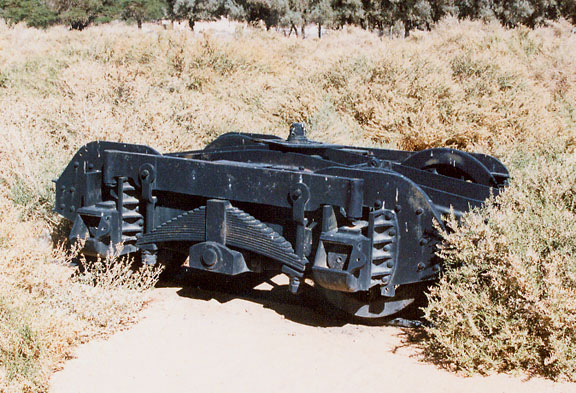 abandoned wheel assembly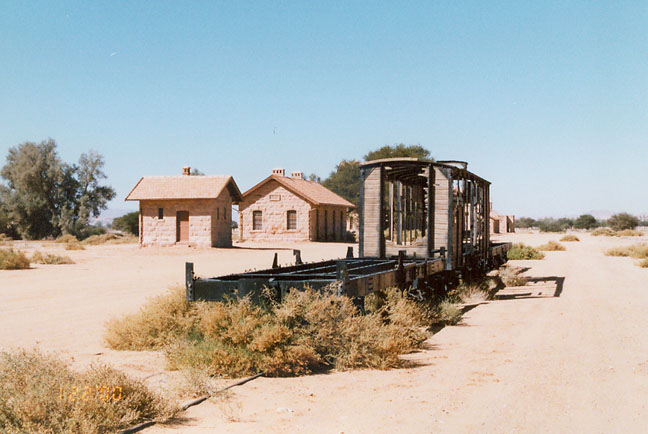 rail cars abandoned on the tracks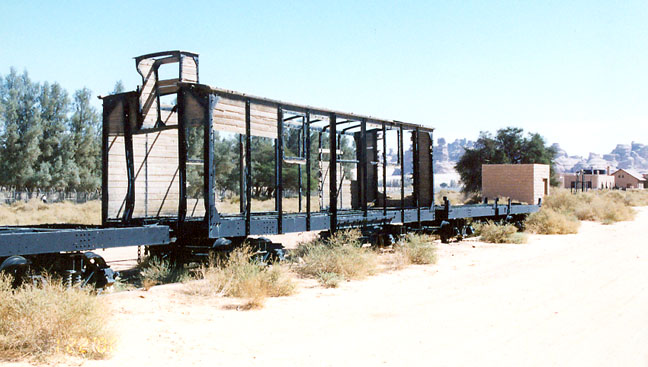 Its strategic importance was recognized by the British in the First World War, and a sabotage campaign was launched by Lawrence of Arabia and his Arab guerrillas. So successful were these raids on the railway that when the war ended in 1918 the Hijaz Railway was effectively destroyed, just 10 years after it opened. Today, the scenes of these skirmishes and the remains of the Hijaz Railway can be seen virtually untouched along the route to Mada'in Saleh, which was itself an important station on the railway.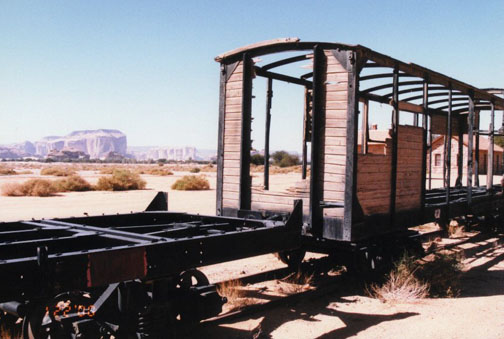 Mada'in Saleh
Link for information on getting a Visa to visit this site