Eastport, Maine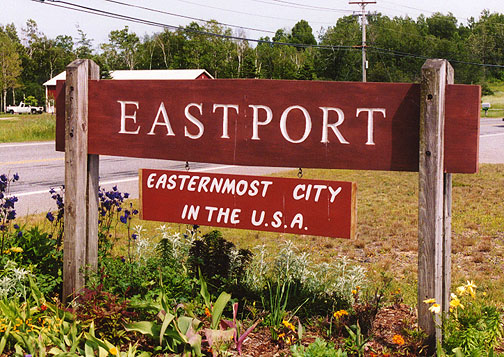 Eastport

, city, Washington County, southeastern Maine, on Moose Island in Passamaquoddy Bay, near Campobello Island, New Brunswick, settled 1780, incorporated as a town 1798, as a city 1893. It is a port and the easternmost city in the United States (hence its name). The economy is based on textile manufacturing, tourism, and fishing and fish processing.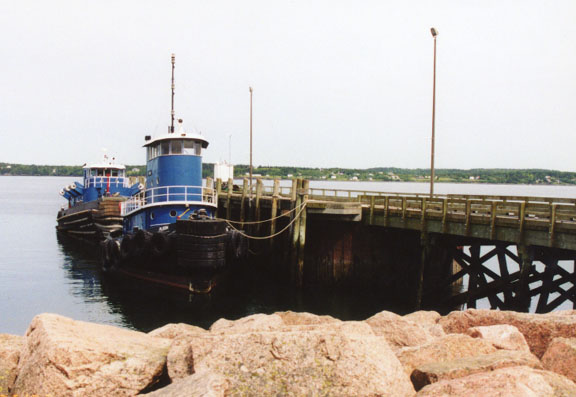 a working port
The bay has one of the greatest tidal ranges in the country; a nearby power project to harness the tides was left uncompleted by the federal government in the 1930s.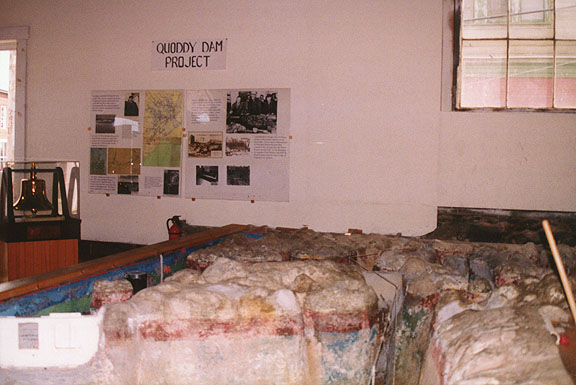 original working model for the Quoddy Dam project
Population 1,982 (1980); 1,965 (1990); 1,823 (1998 estimate).
Text from Microsoft Encarta

main street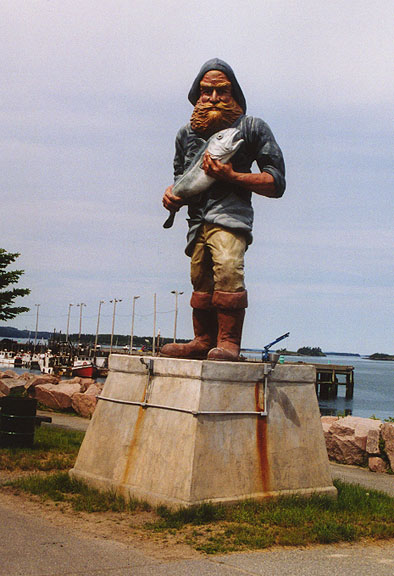 fisherman stature created for a TV show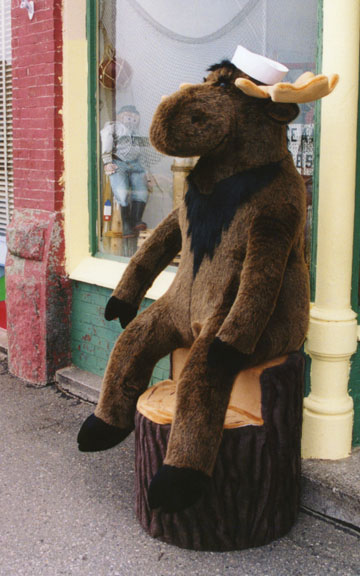 moose on main street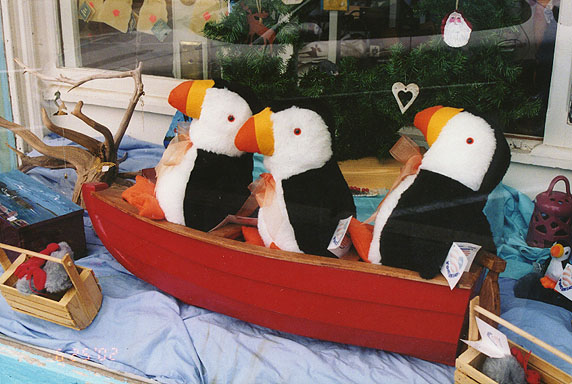 main street puffins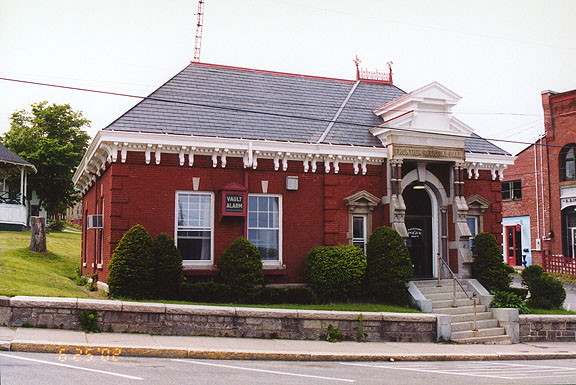 former bank
(now a police station)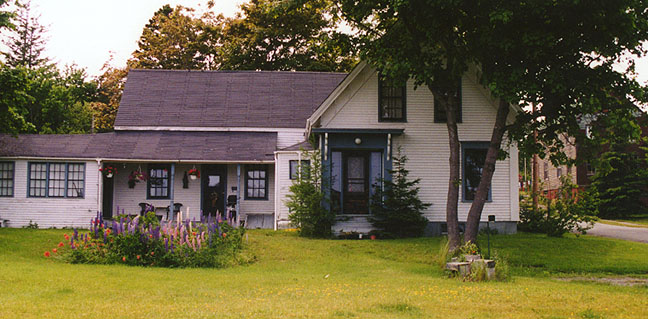 older house in town
(note connecting back buildings - a regional style)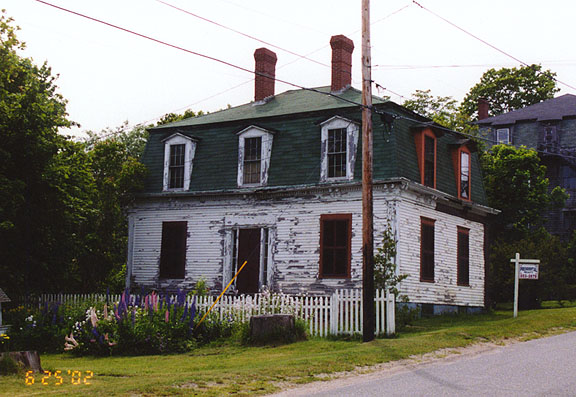 home available for rehabilitation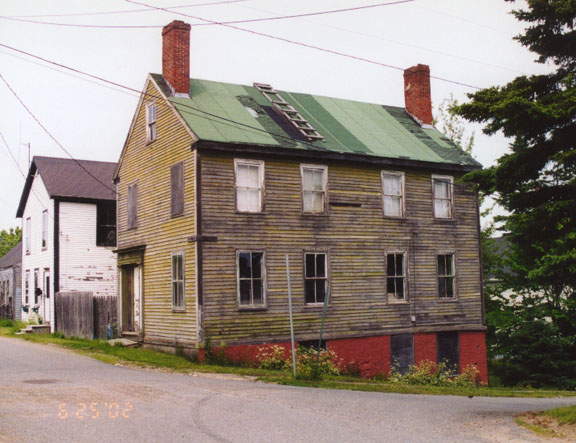 another in need of help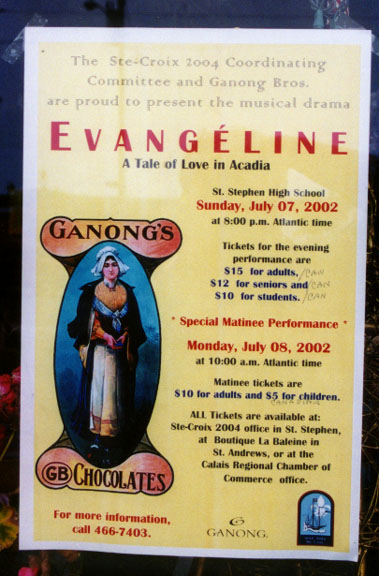 can cross the border to hear of Evangeline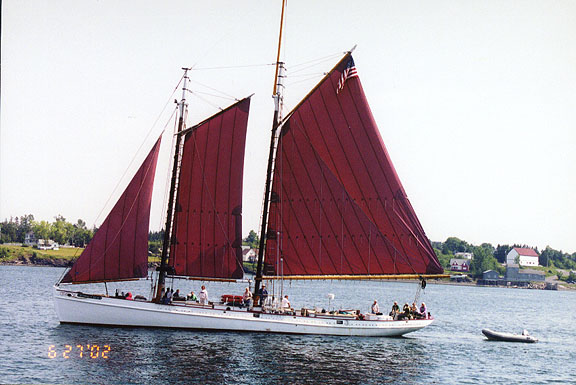 or take a sailing cruise in the bay

Return to Elderhostel program on Campobello Island