Auto Barons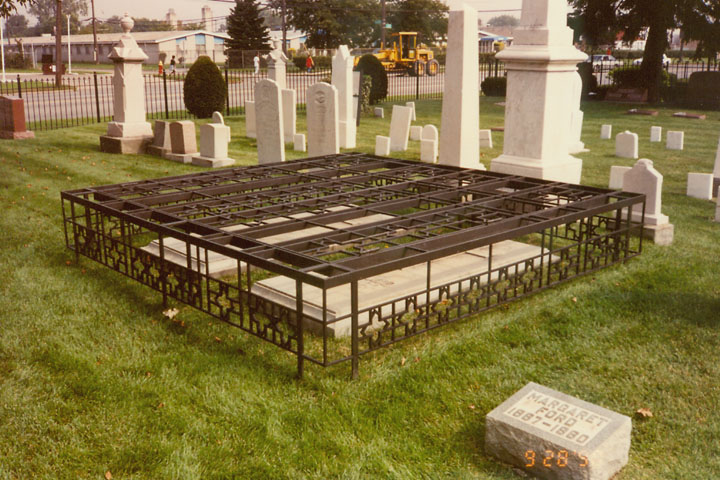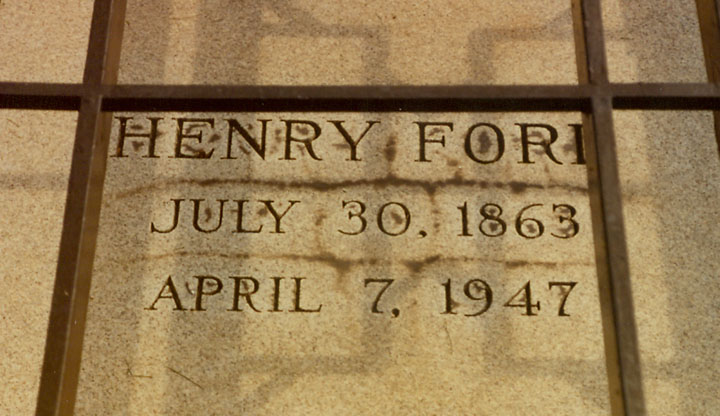 Henry Ford's Grave
Ford, Henry (1863-1947), American industrialist, best known for his pioneering achievements in the automobile industry. Ford was born on a farm near Dearborn, Michigan, on July 30, 1863, and educated in district schools. He became a machinist's apprentice in Detroit at the age of 16. From 1888 to 1899 he was a mechanical engineer, and later chief engineer, with the Edison Illuminating Company. In 1896, after experimenting for years in his leisure hours, he completed the construction of his first automobile, the Quadricycle. In 1903 he founded the Ford Motor Company.
---
Henry Ford Museum
and the 81-acre Greenfield Village, a group of historic buildings.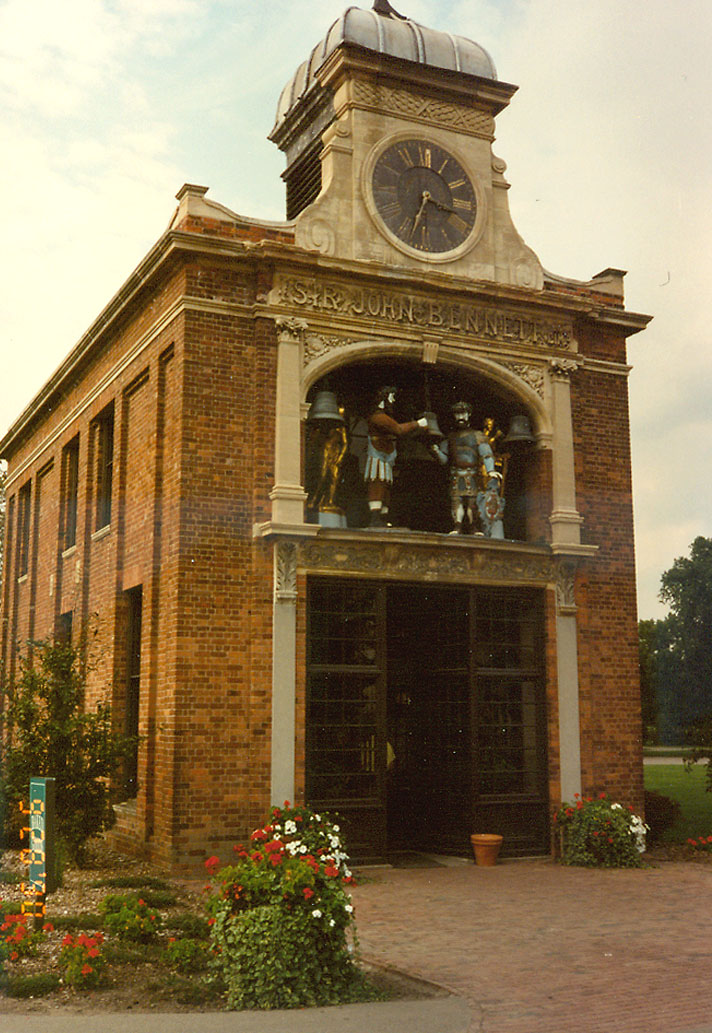 Sir John Bennett was a successful clock, watch and jewelry maker in London, England. This building stood a grand five stories at its original London site. It has been scaled down to two stories. Today, it has a sweet shop inside.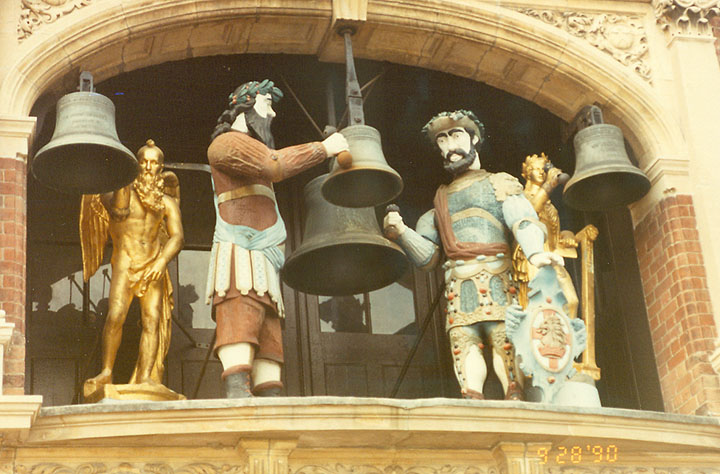 detail of the clock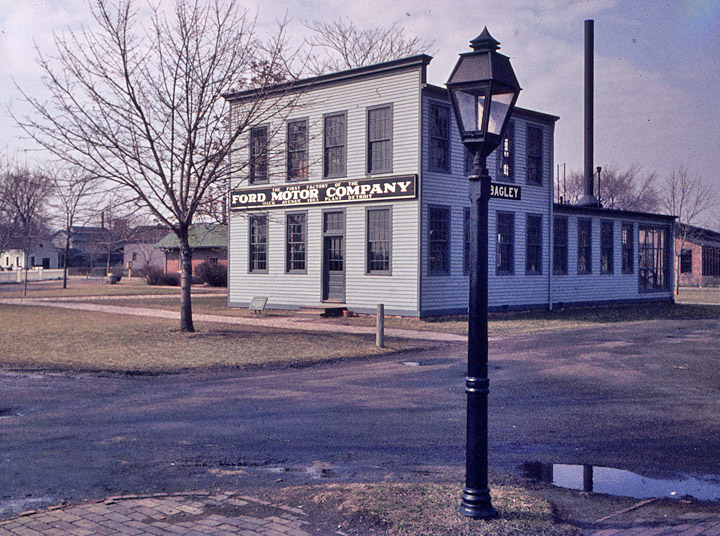 ---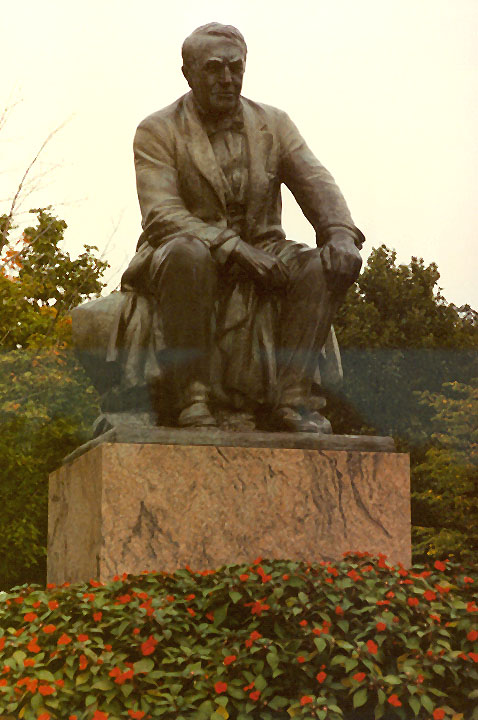 Thomas Edison

Edison, Thomas Alva (1847-1931), American inventor, one of the greatest inventors of all time. Edison began to work at an early age and continued to work right up until his death. Throughout his prolific career as an inventor, he was well known for his focus and determination. During his career Edison patented more than 1,000 inventions, including the electric light, the phonograph, and the motion-picture camera. These three inventions gave rise to giant industries-electric utilities, phonograph and record companies, and the film industry-thus changing the work and leisure habits of people throughout the world. The period from 1879 to 1900, when Edison produced and perfected most of his devices, has been called the Age of Edison.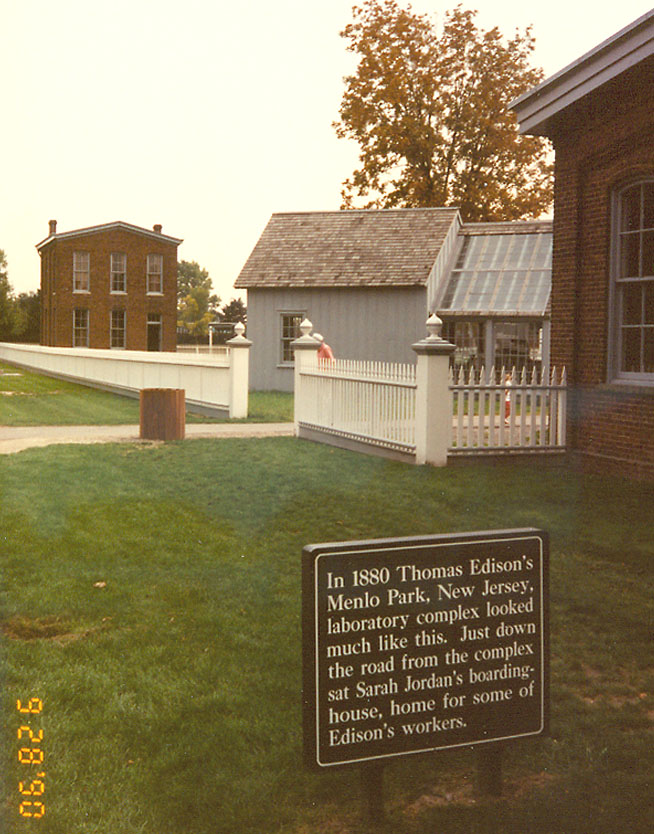 recreation of the Edison complex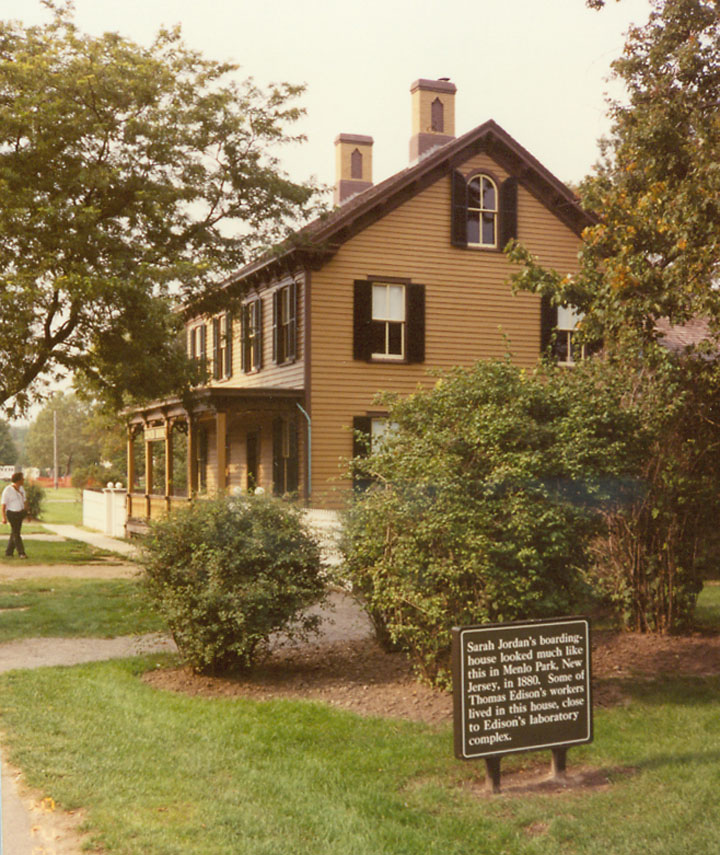 After a long day at work, men who were employed at Edisonís Menlo Park Laboratory came to this boarding house, where they spent most of their free time. Sarah Jordan lived in and ran the house with help from her adopted daughter, Ida, and a maid. The three women took care of the boarders and offered lunch to visitors who came to see new developments at the Menlo Park Complex.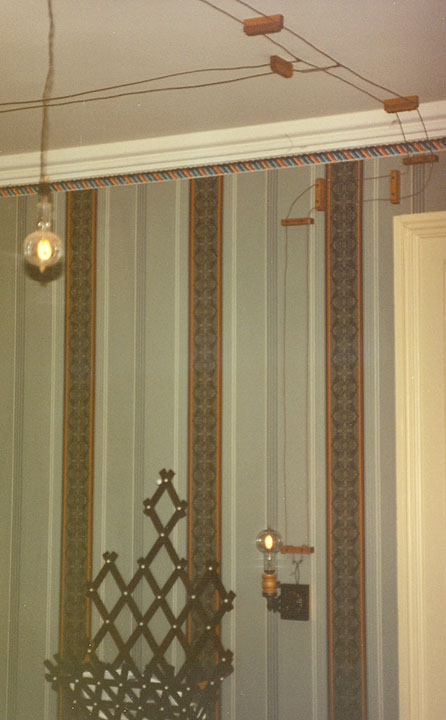 this home with electric lights installed

American businessman Henry Ford spent several million dollars to erect a museum of industry in Dearborn, Michigan. The museum consisted largely of a collection of Edison's inventions. In 1929 the museum held a celebration, called Light's Golden Jubilee, to mark the 50th anniversary of the invention of the electric light.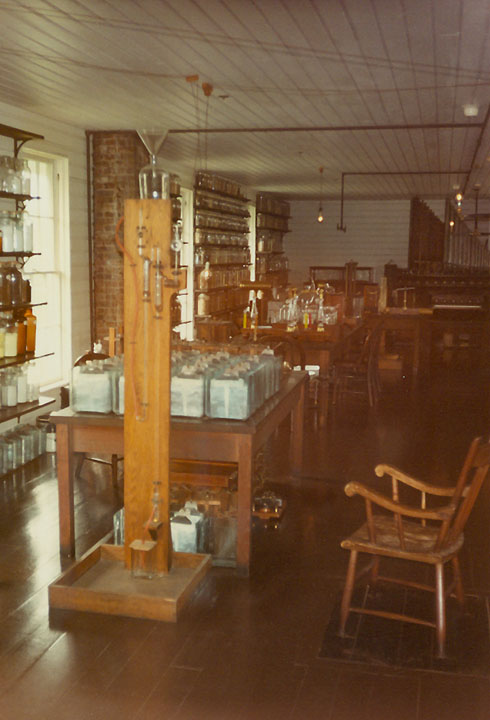 Many of Thomas Edisonís most famous experiments were created on the second floor of this laboratory. Edison used the best scientific equipment available at the time. He also made sure to keep a wide variety of chemicals and other materials on hand, just in case they were needed.

Text from Microsoft Encarta

---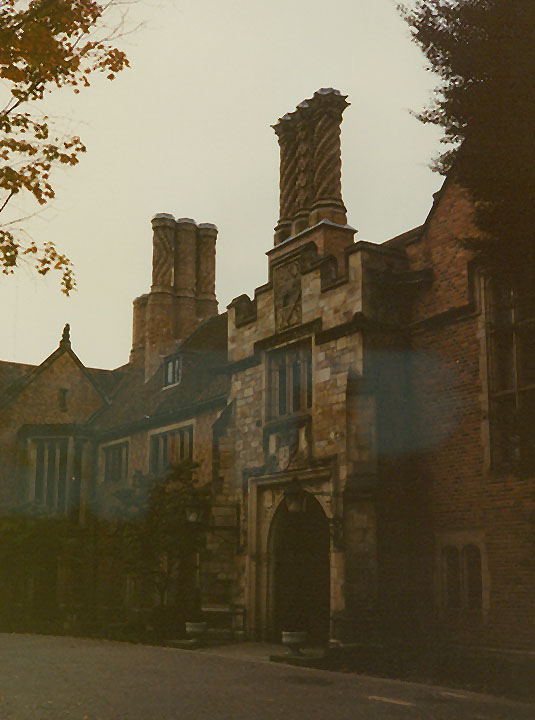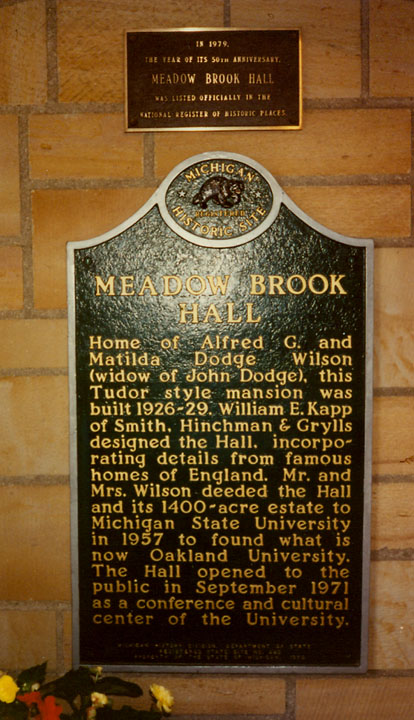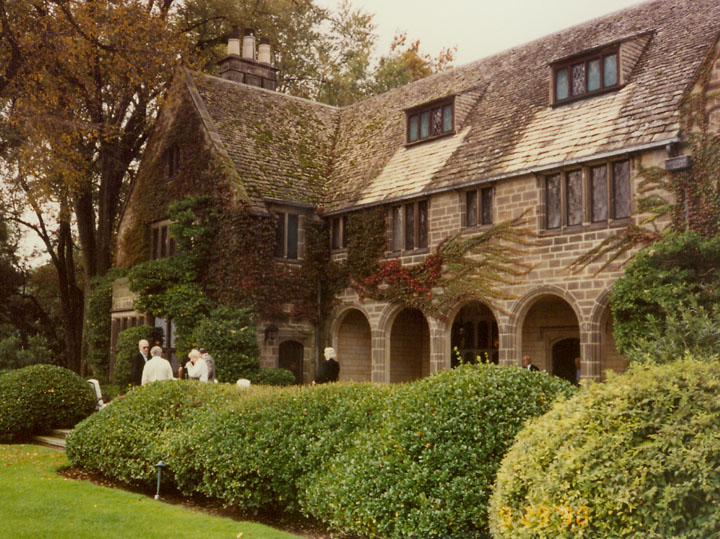 Dodge Mansion
Among other U.S. automotive pioneers were brothers John and Horace Dodge,
machinists and bicycle builders after whom the Dodge car is named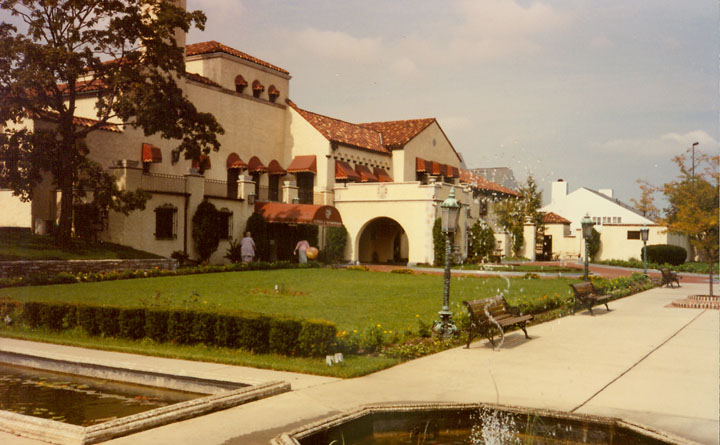 Fisher mansion
(General Motors absorbed the Fisher Body Company in 1919)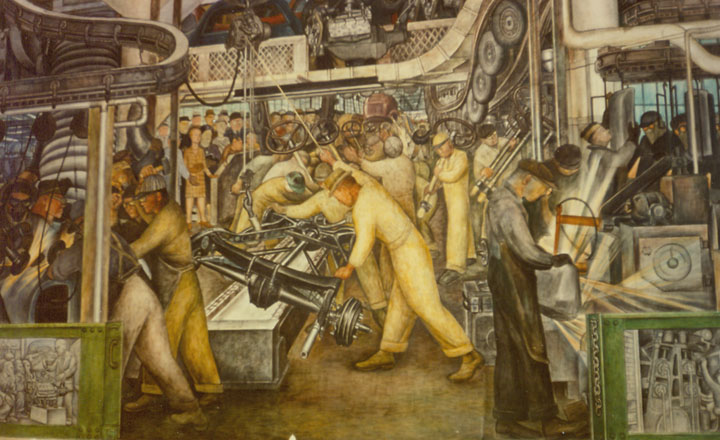 >
mural in the Detroit Historical Museum
---
---