Cape York Peninsula
Australia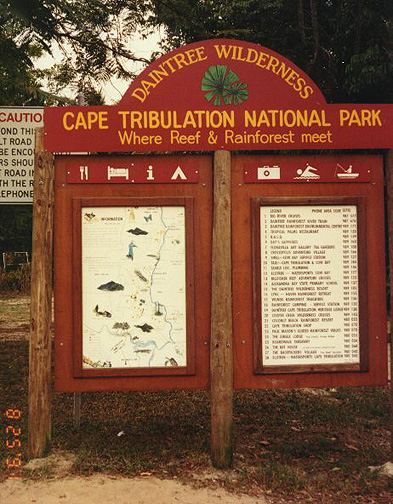 Preserved area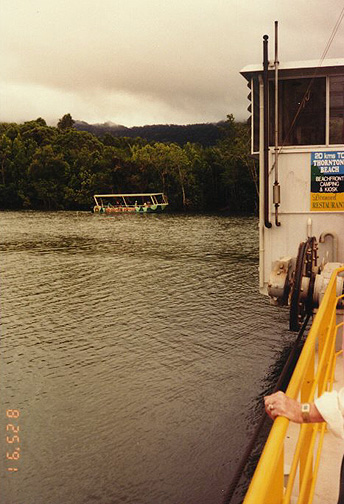 where the road ends and the "track" starts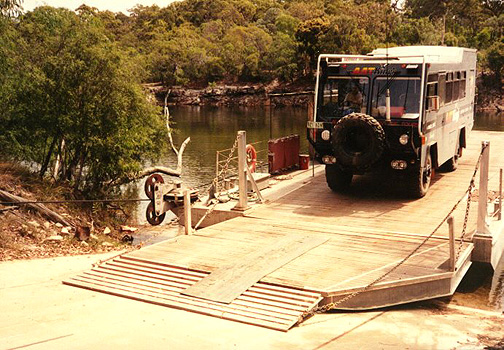 our tourist vehicle
A peninsula in north Queensland., Australia, bordered on the west by the Gulf of Carpentaria and on the east by the Coral Sea. Cape York Peninsula, which is cone-shaped, is the northernmost tip of the Australian mainland.

the forest of vines

Only Torres Strait separates it from Papua New Guinea. The peninsula extends north for about 800 km (about 500 mi) from Cairns, the southern gateway to the region, and is about 645 km (about 400 mi) wide at its base. It has a population of 15,000, half of whom are Aborigines or Torres Strait Islanders.

Most of the peninsula is low-lying. The highest elevations are in the Great Dividing Range, which runs along the eastern side. The vegetation is diverse and includes patches of rain forest along the eastern coast and extensive tropical grasslands, heathlands, and mangroves.

quiet river with saltwater crocodiles

The main rivers are the Mitchell and the Gilbert, which empty into the Gulf of Carpentaria.

The northern half of Cape York is largely undeveloped. Economic activities in the peninsula include bauxite mining at Weipa, tin mining, and cattle grazing.

sign at ranch

Tourism is also important. Cape York has nine national parks with areas greater than 1000 hectares (2470 acres). Cape York has abundant wildlife; 40 species of mammals are found in the small rain forest areas.
Photos of the bower of the Bowerbird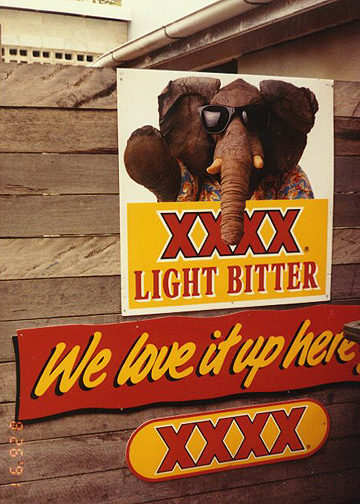 Australian love Text Contributed By: David Mercer for Microsoft Encarta



Other Parts of Australia
Jump to: Cape York Peninsula
Jump to: Carpentaria
Jump to: Cooktown
Jump to: Green Island
Jump to: Koalas
Jump to: Kuranda
Jump to: the Bowerbird
Jump to: Tasmania