Uluru-Kata Tjuta National Park
Ayers Rock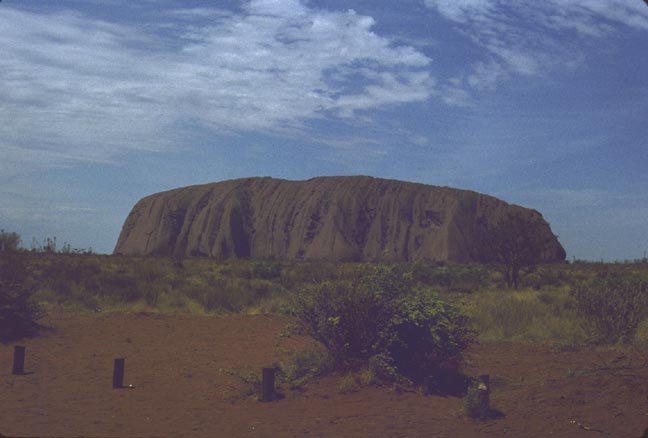 Ayers rock
Uluru-Kata Tjuta National Park, national park in the Northern Territory, Australia, in the arid center of the continent, southwest of Alice Springs. The area was established as Ayers Rock/Mount Olga National Park in 1958 and renamed Uluru National Park in 1977. In 1985 the land was officially returned to its traditional owners, the region's Aborigines. The Aborigines then leased the area to the Australian National Parks and Wildlife Service. In 1987 the park was placed on the World Heritage List, a listing by the World Heritage Convention of the world's unique and precious sites. The park was renamed Uluru-Kata Tjuta National Park in 1993.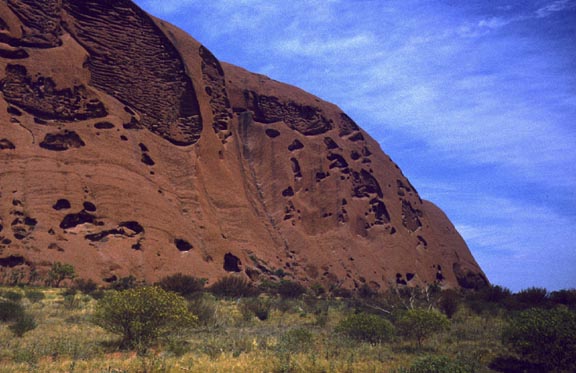 Uluru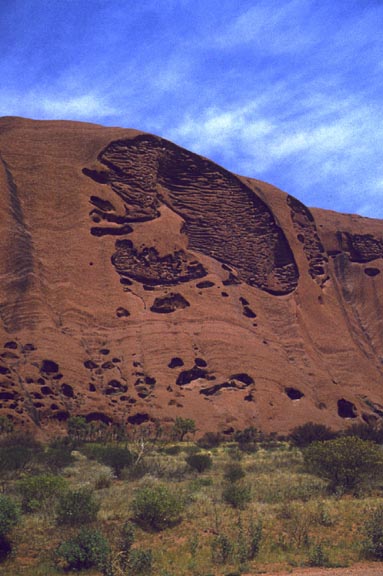 caves on the sides contain Aboriginal art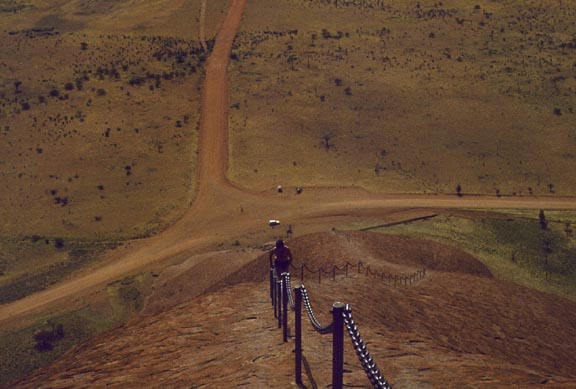 start of the walk to the top of the rock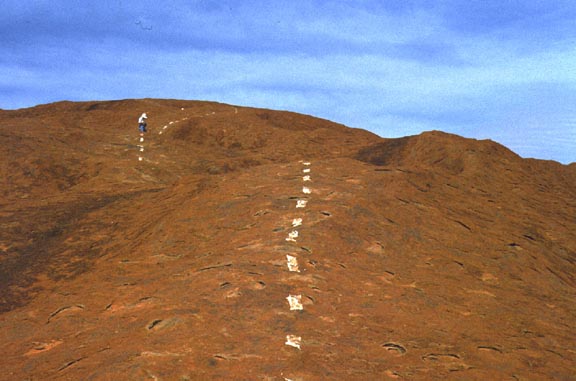 follow the dashed line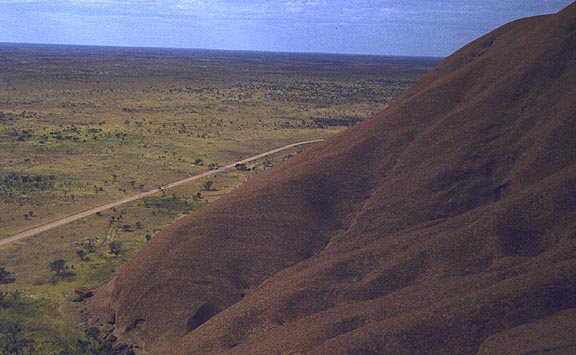 view from the heights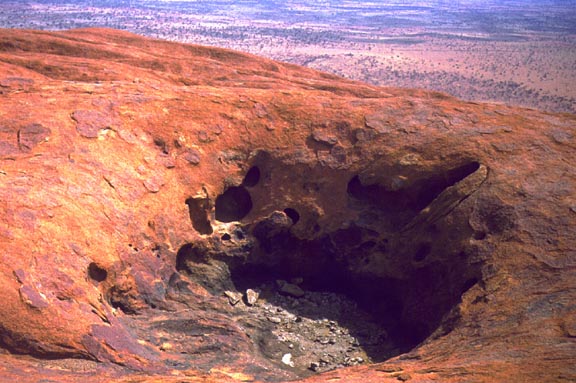 hole in the surface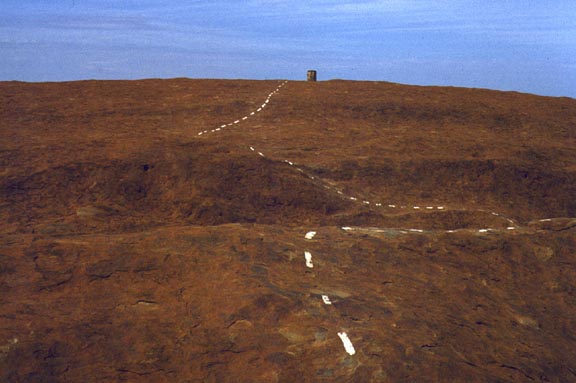 walk across the top to the marker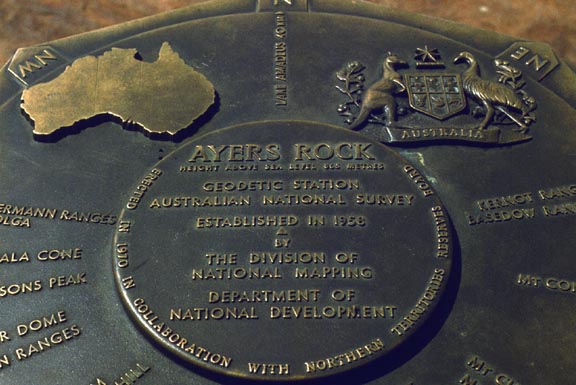 geodetic marker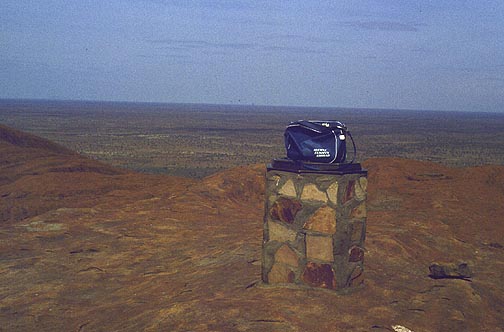 my travel bag to prove I alone made it to the top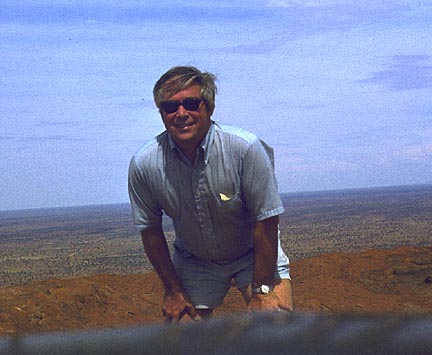 camera in auto mode to record my presence (1977)

The park has two main geological features—the monolith Uluru, previously called Ayers Rock, about 32 km (about 20 mi) to the west, and a grouping of rock domes known as Kata Tjuta, or the Olga Rocks. Uluru is considered the largest monolith in the world; it rises 348 m (1,142 ft) from the desert floor and has a circumference of about 9 km (about 6 mi). Made of arkosic sandstone, Uluru is particularly spectacular at sunset, when its color appears to change from red to purple. About 70 million years ago it was an island in a large lake.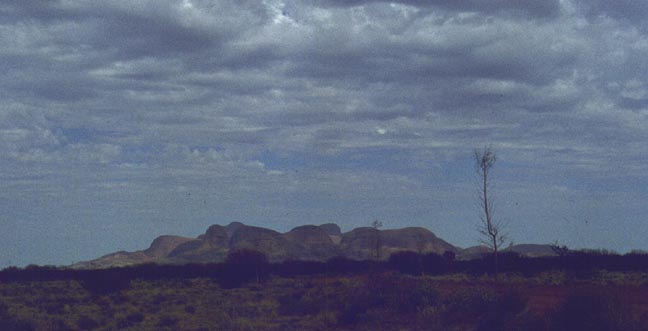 Kata Tjuta in the distance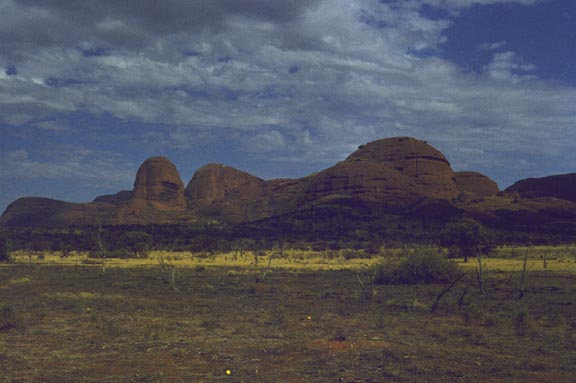 closer view
The domes at Kata Tjuta are made of conglomerate rock. The tallest is about 546 m (1791 ft) high. Uluru and Kata Tjuta have been an important focus of the spiritual life of the region's Aborigines for thousands of years. Aboriginal rock paintings cover the walls of many of the caves of Uluru. Both sites also figure in Aboriginal legend.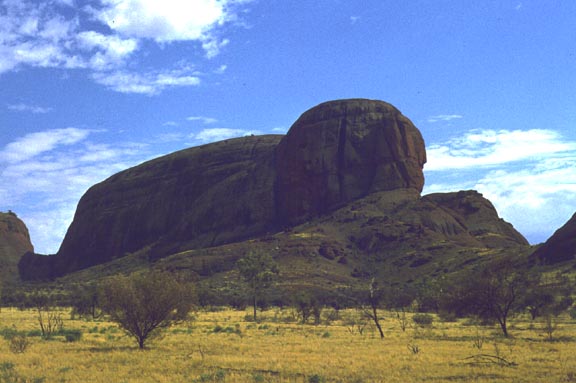 formation in the Olgas

Uluru-Kata Tjuta National Park draws about 650,000 visitors a year. The park has about 360 species of plants and 20 species of native mammals. Area, 126,132 hectares (311,672 acres).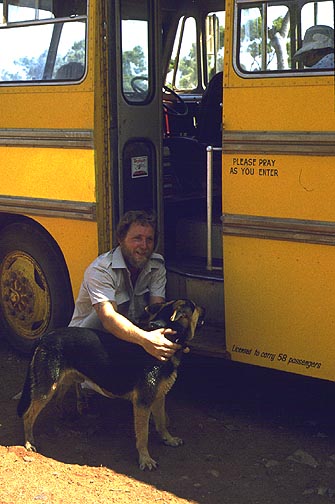 my guides to the area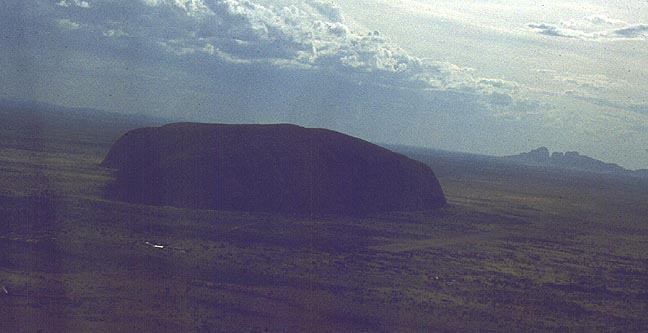 parting view from the plane back to Alice Springs

Text By: David Mercer for Microsoft Encarta