Brisbane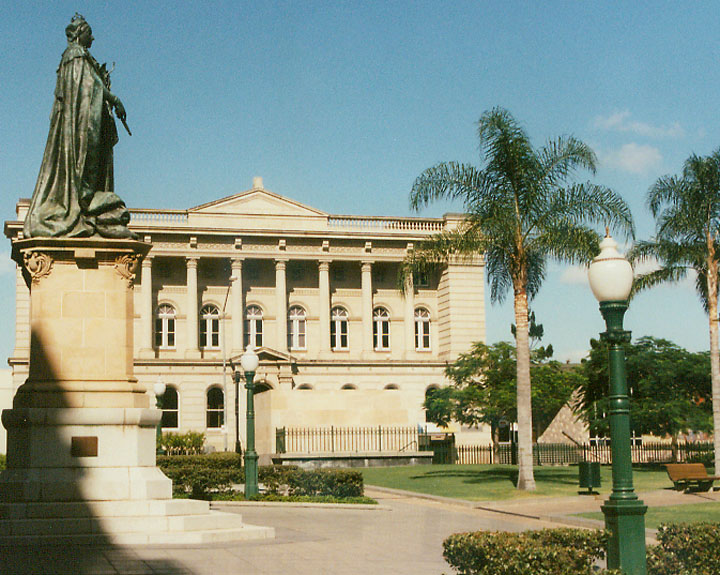 Queen Victoria in Queens Park
Brisbane, city in eastern Australia, capital of the state of Queensland, a seaport on the Brisbane River, near Moreton Bay. A dredged channel in the Brisbane River makes the city accessible to oceangoing vessels. Port facilities include dry docks and more than 3 km (2 mi) of wharf space. Wool is the chief export. Other leading exports are frozen meat, hides, sugar, dairy products, corn, pearl shell, and coal.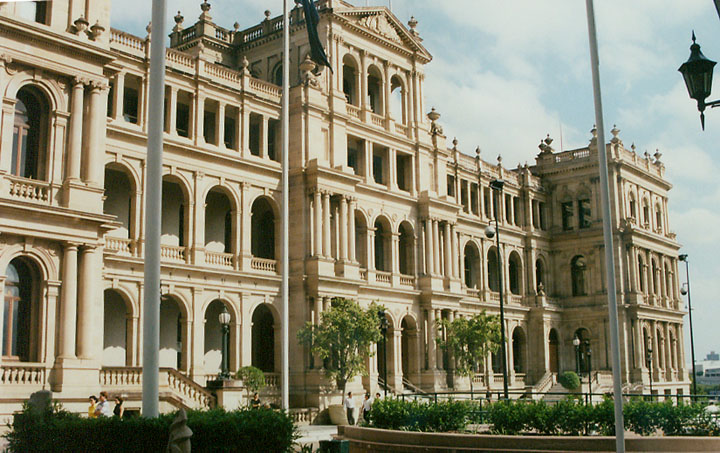 Old Treasury House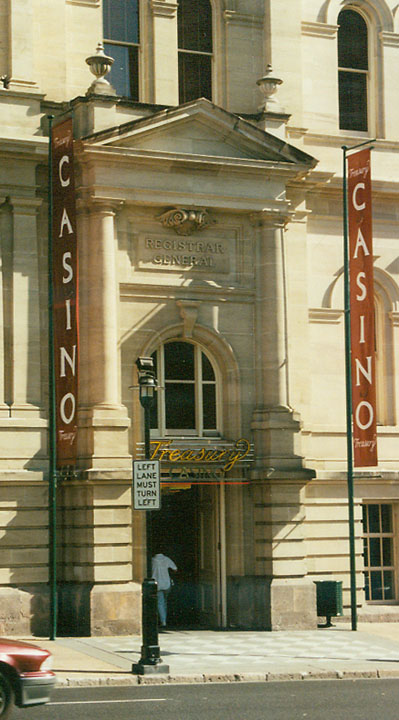 now a Casino
Railway lines link the city with all major points in Australia and with the surrounding region, one of the country's most productive agricultural and mining areas. Brisbane is an important manufacturing center with diversified industries, including food processing, tanning, automobile assembling, brewing, and the manufacture of lumber, clothing, tobacco products, boots and shoes, and machinery.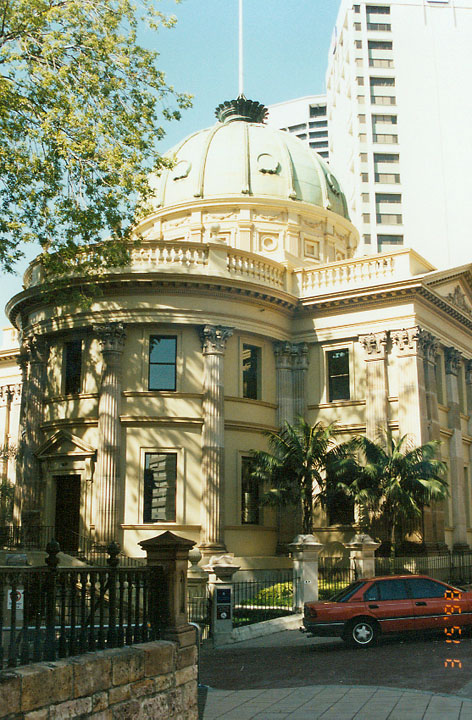 Old Customs House where the customs duties
were paid on cargoes going into and out of Brisbane in the old days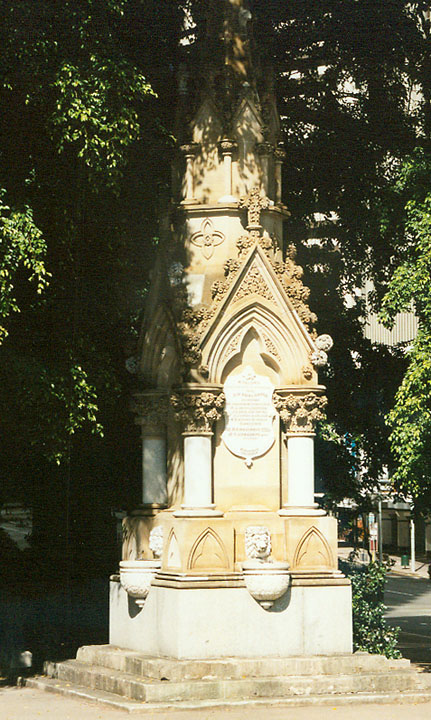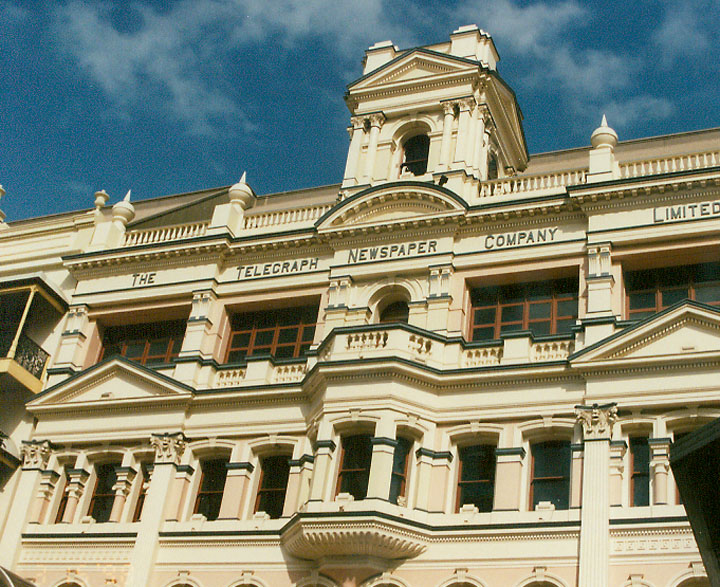 Newspaper Office
A well-planned municipality, Brisbane has broad streets, numerous parks, and many modern buildings. Noteworthy structures include Parliament House, the town hall, Brisbane Museum, and the buildings of the University of Queensland (1910).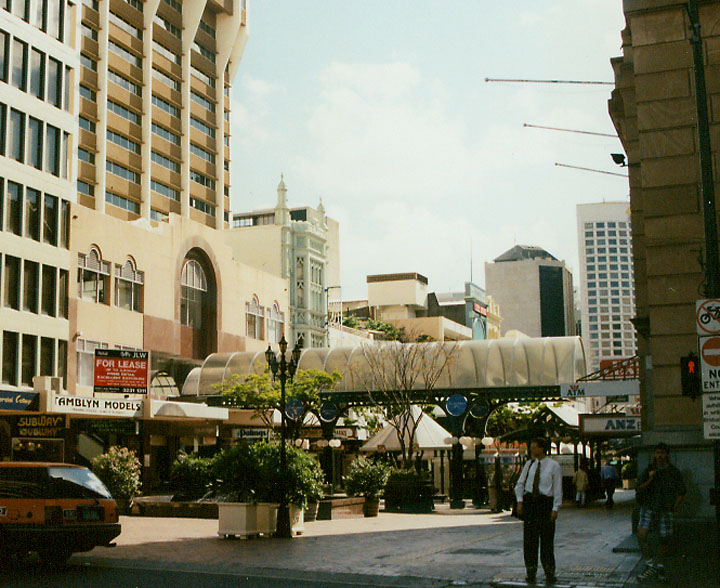 the pedestrian shopping mall
Brisbane was founded as a station for British convicts in 1824. It was named in honor of the British astronomer and administrator Thomas Brisbane, then governor of the neighboring colony of New South Wales. Brisbane was opened to free settlers in 1842, and in 1859 it became the capital of the newly created colony of Queensland. A world's fair was held in Brisbane in 1988. A new airport and many new buildings were constructed in preparation for the fair.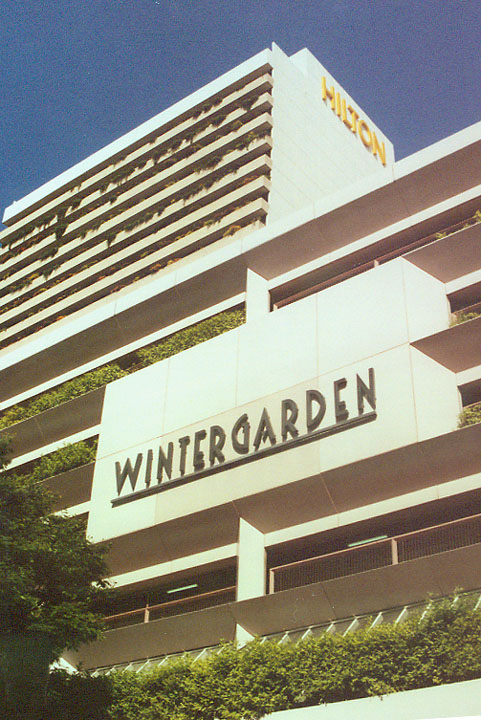 Hilton Hotel
Brisbane has one of the fastest-growing populations in Australia. Its population more than doubled between 1940 and 1986. Population (1996) 1,291,117.

Text from Microsoft Encarta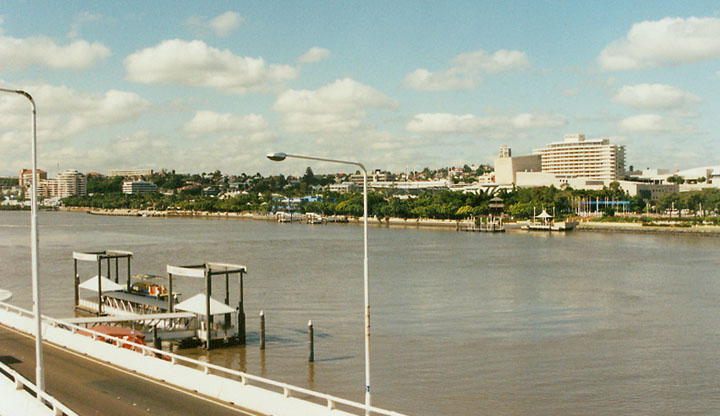 looking across Brisbane river to South Bank markets

Cruise on the Brisbane River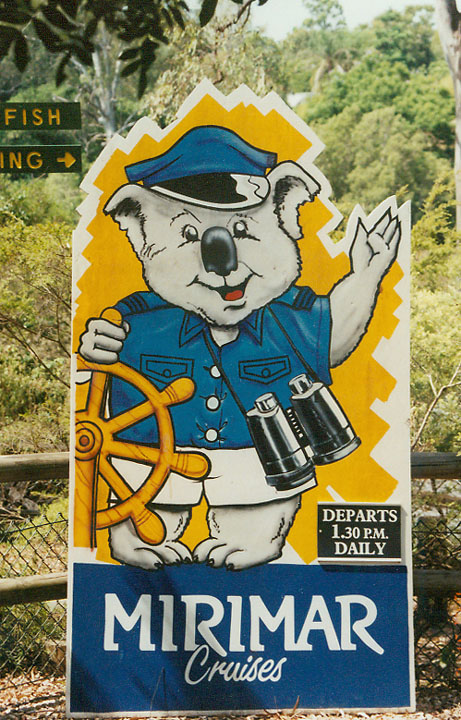 the tour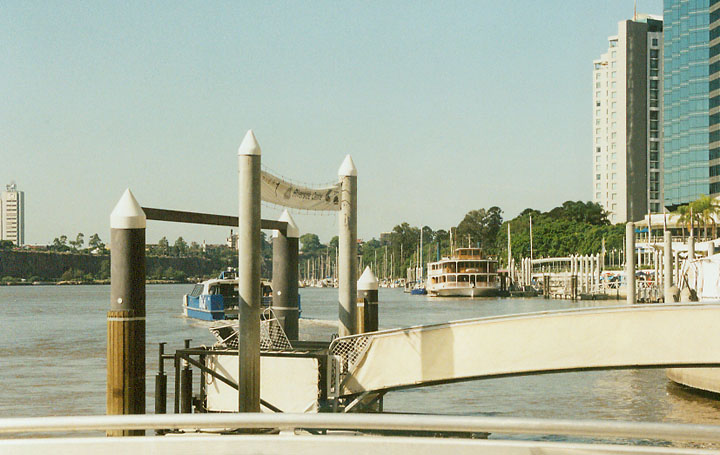 waiting at the pier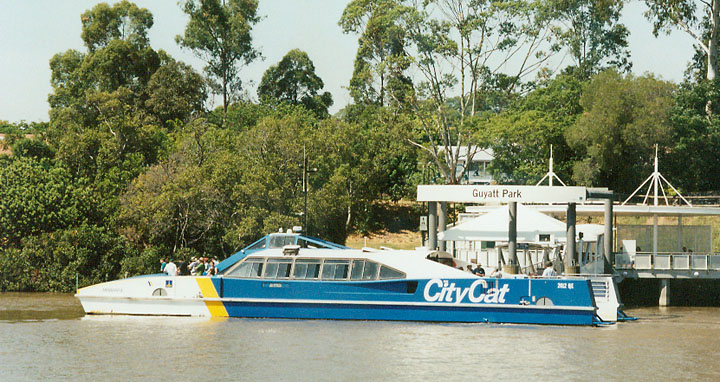 City Cat water bus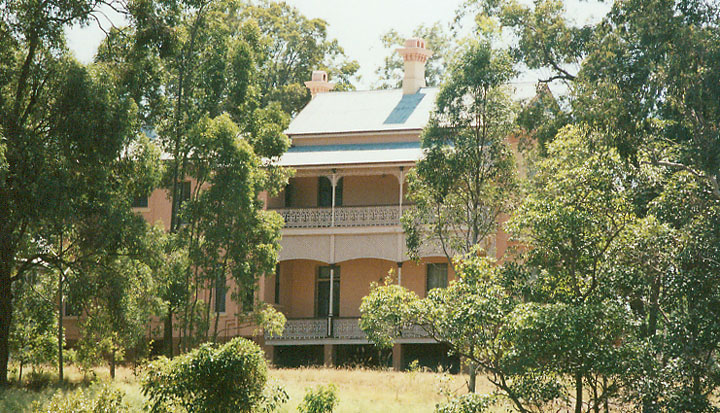 residence with iron lace banisters
(often understood as "lice" in Australian English)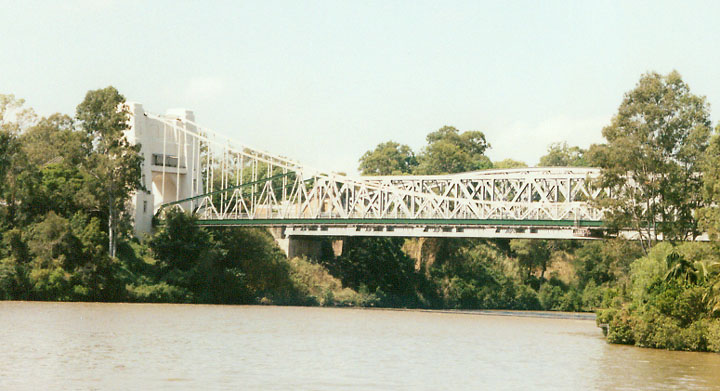 Indooroopilly Bridge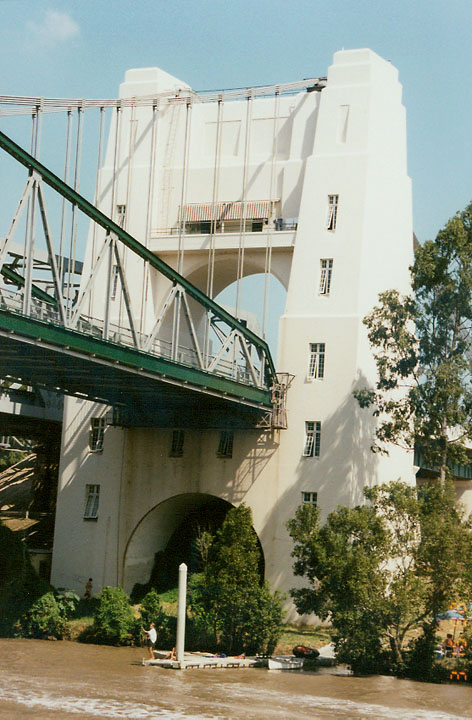 the bridge structures at either end have
accommodations for the gatekeeper and maintenance workers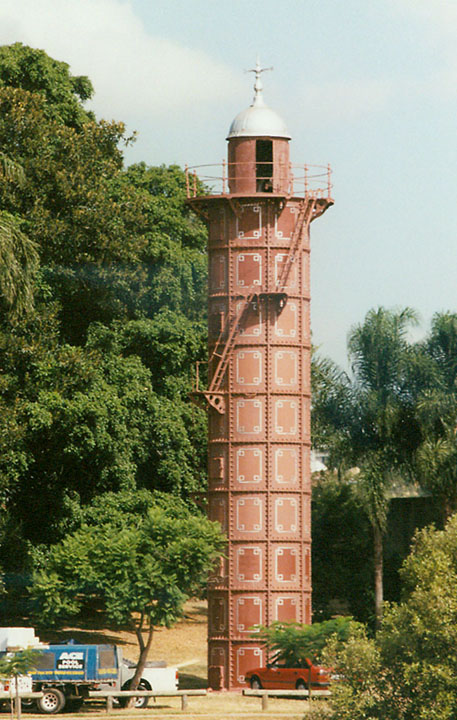 tower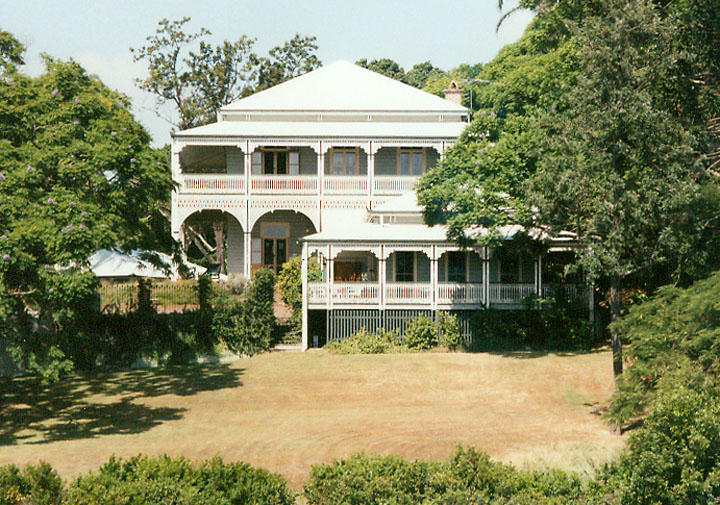 traditional style home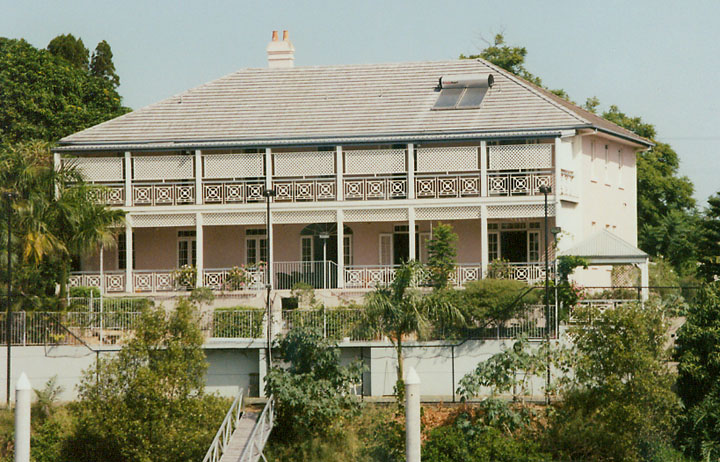 note the solar hot water on the roof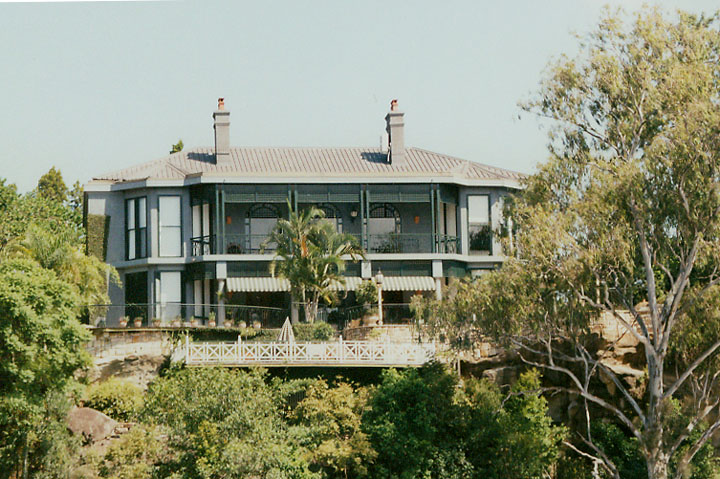 home along the river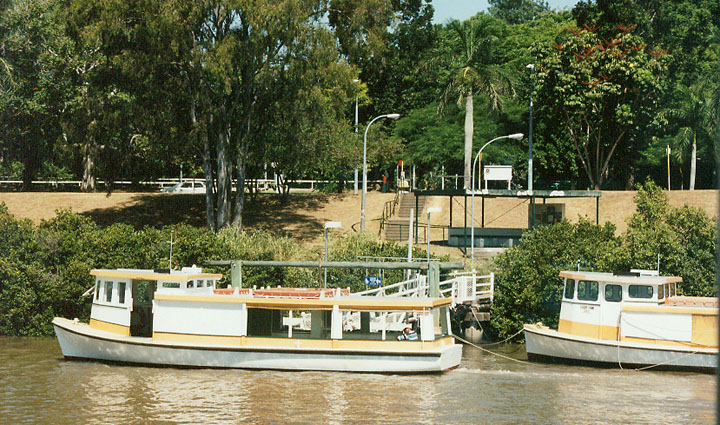 boats for river transport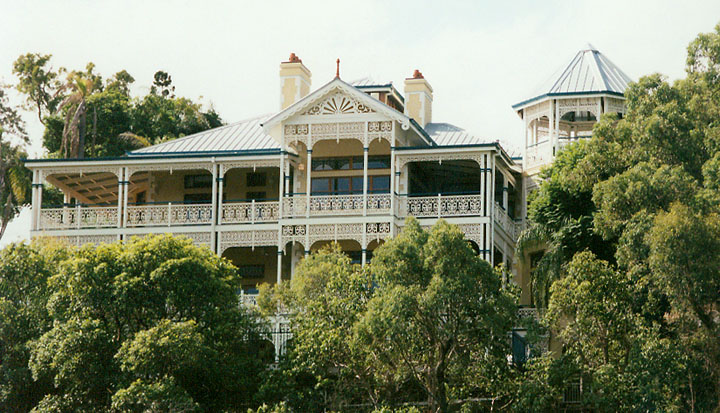 More of the fancy Lace work