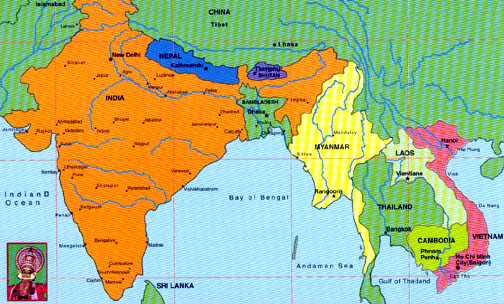 Bangladesh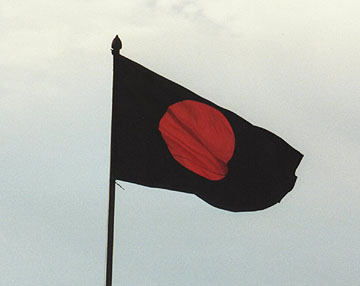 the country
Bangladesh, in full, People's Republic of Bangladesh, republic of southern Asia, in the northeastern portion of the Indian subcontinent, bordered on the west, north, and east by India, on the southeast by Myanmar (formerly known as Burma), and on the south by the Bay of Bengal. The area of the country is 147,570 sq km (56,977 sq mi). The capital and largest city of Bangladesh is Dhaka.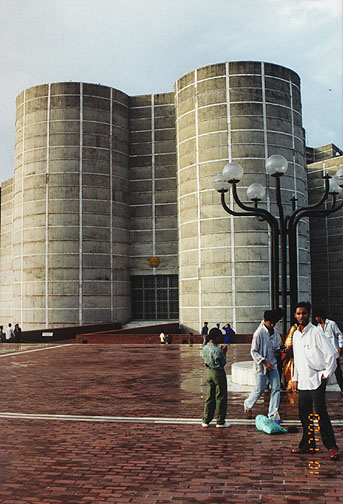 Parliament building

Geographically, historically, and culturally, Bangladesh forms the larger and more populous part of Bengal, the remainder of which constitutes the neighboring Indian state of West Bengal. From 1947 to 1971 the region of Bangladesh was a province of Pakistan. As such, its official designation was changed from East Bengal to East Pakistan in 1955. On March 26, 1971, leaders of East Pakistan declared the region independent as Bangladesh (Bengali for "Bengal nation"), and its independence was assured on December 16, 1971, when Pakistani troops in the region surrendered to a joint force of Bangladeshi and Indian troops.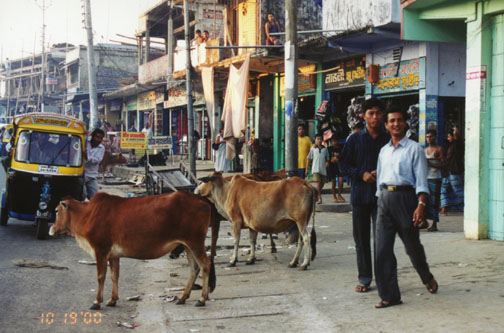 Most of Bangladesh lies within the broad delta formed by the Ganges and Brahmaputra rivers and is exceedingly flat, low-lying, and subject to annual flooding. Much fertile, alluvial soil is deposited by the floodwaters. The only significant area of hilly terrain, constituting less than one-tenth of the nation's territory, is the Chittagong Hill Tracts District in the narrow southeastern panhandle of the country.

People of Bangladesh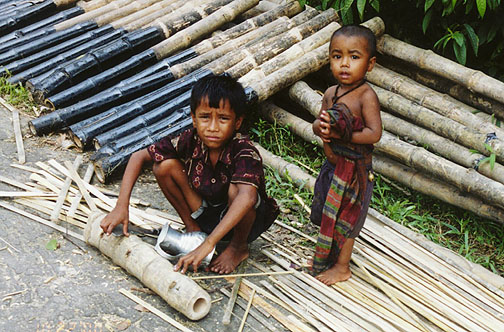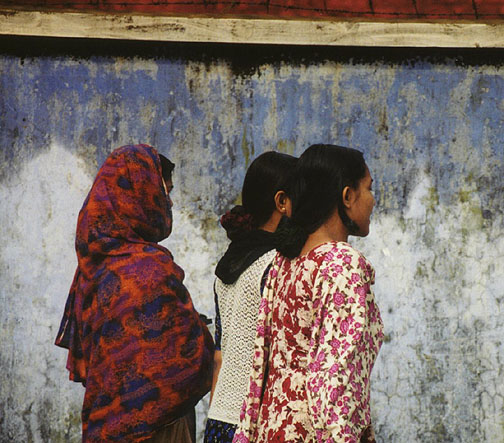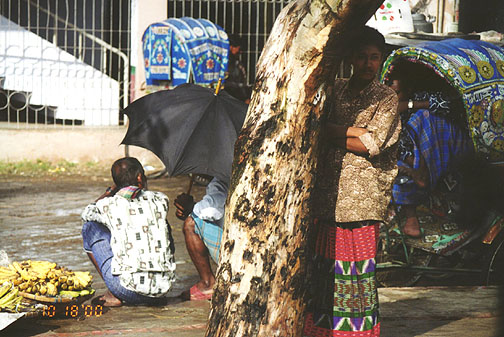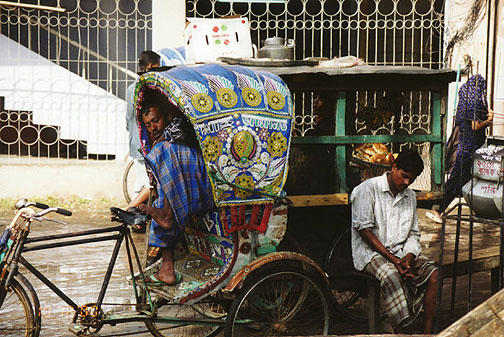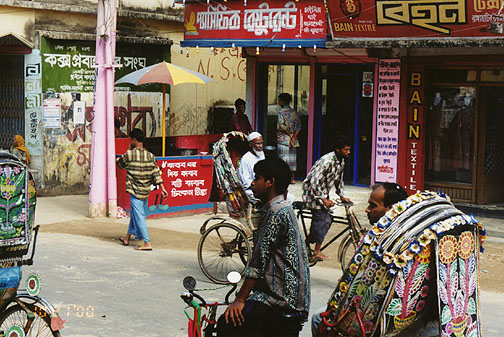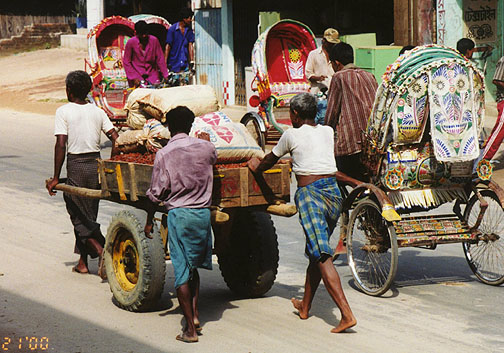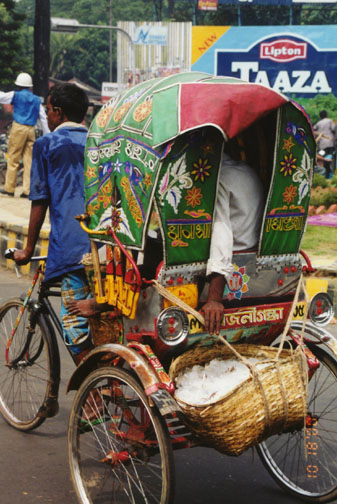 rickshaw travel
There, on the border with Myanmar, is Mowdok Mual (1003 m/3292 ft), the country's highest peak. Small, scattered hills lie along or near the eastern and northern borders with India. The eroded remnants of two old alluvial terraces—the Madhupur Tract, in the north central part of the country, and The Barind, straddling the northwestern boundary with India—attain elevations of about 30 m (about 100 ft). The soil here is much less fertile than the annually replenished alluvium of the surrounding floodplain.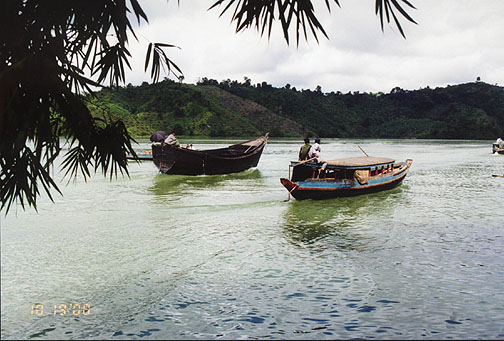 a man made lake for a hydro power project
The vast majority of Bangladesh's inhabitants are Bengalis, who are largely descended from Indo-Aryans who began to migrate into the country from the west thousands of years ago and who mixed within Bengal with indigenous groups of various racial stocks. Ethnic minorities include the Chakma and Mogh, Mongoloid peoples who live in the Chittagong Hill Tracts District; the Santal, mainly descended from migrants from present-day India; and the Biharis, non-Bengali Muslims who migrated from India after the partition.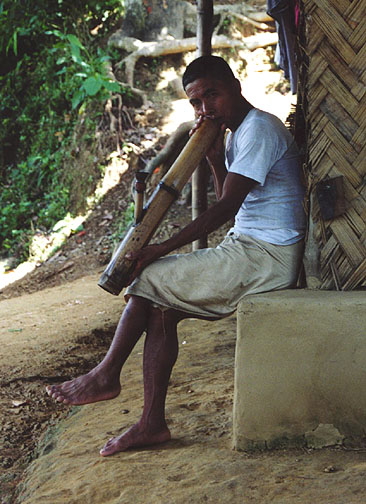 Chakma smoking pipe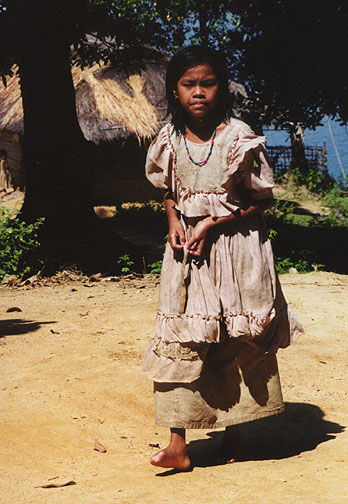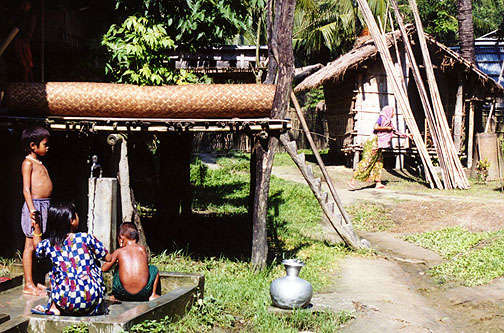 a Marma village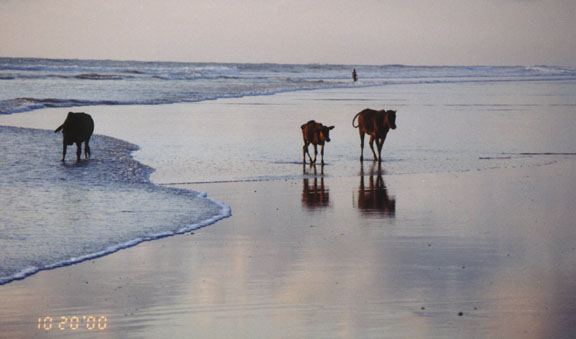 sunset at Cox Bazar on the coast

Link to More information about Bangladesh