Tunis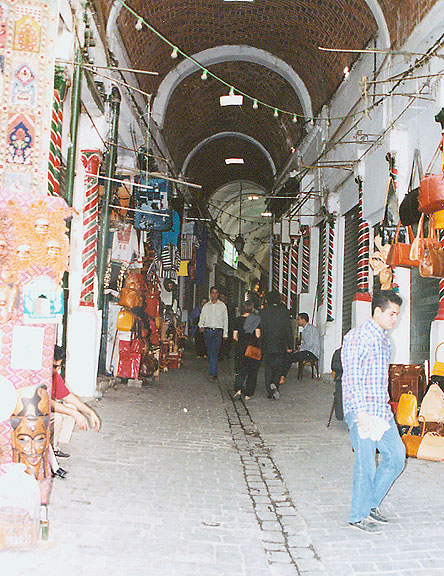 the Tunis souq

T

unis (ancient Tunes), city, port, and capital of Tunisia, on the Lake of Tunis, northeastern Tunisia. The city is served by a nearby international airport and is connected by rail with other northern African ports. A commercial and industrial center, Tunis has plants producing chemicals, processed foods, and textiles; distilleries are also here. A ship channel connects the city with the Mediterranean Sea.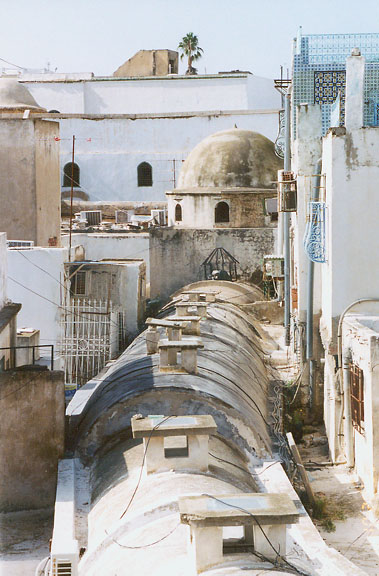 over the covered souq
The chief exports include carpets, fruit, iron ore, and olives. The city, which occupies an elevated isthmus, is divided into two parts: the old, walled, Muslim quarter and the newer European quarter. The streets of the older section are narrow and winding, with many well-furnished bazaars and splendid mosques.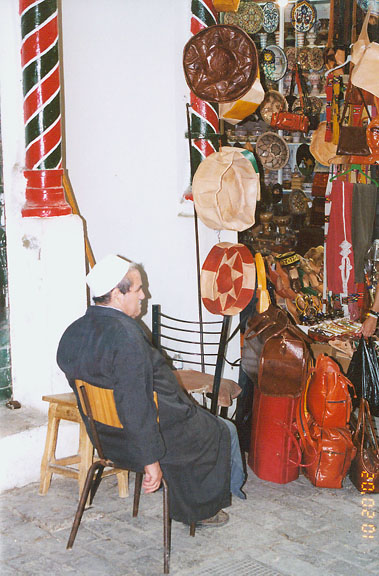 leather shop
The Muslim quarter also contains the palace of the bey, or native ruler, which now houses a museum of arts and antiquities; and the Mosque of the Olive Tree (AD 732), which served as an Islamic university. The city is also the site of the University of Tunis (1960). Nearby are ruins of the ancient city of Carthage.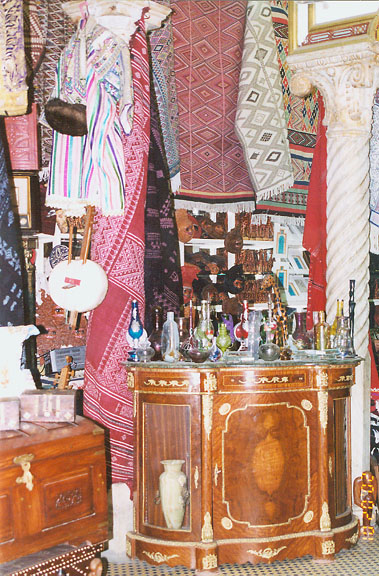 fabrics and perfume

Tunis was probably founded as a Phoenician settlement in the 6th century BC but was overshadowed by neighboring Carthage in ancient times. With Carthage, it was conquered by the Romans in 146 BC. A revived Tunis flourished after the Arabs took control during the 7th century AD and was especially prominent under the Hafsid dynasty (1228-1574). Pirating and trading assured the city's continued prosperity during the 17th and 18th centuries.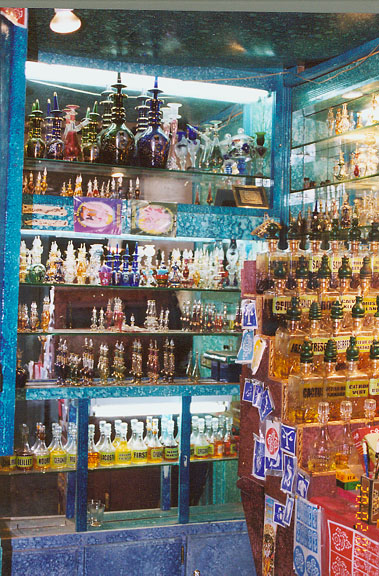 more perfume
The modern city of Tunis was built while Tunisia was under French rule (1881-1956). During that period the population increased dramatically as thousands of Europeans and Muslims were drawn to the area by growing commercial and industrial facilities.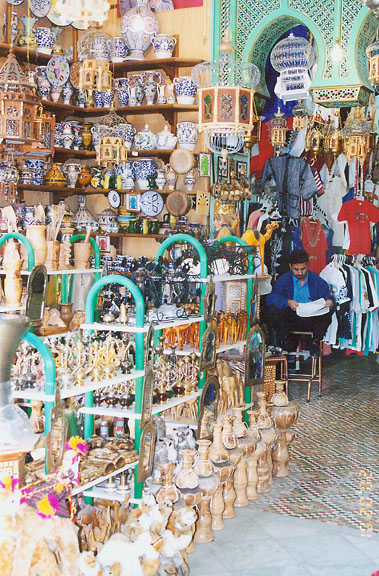 pottery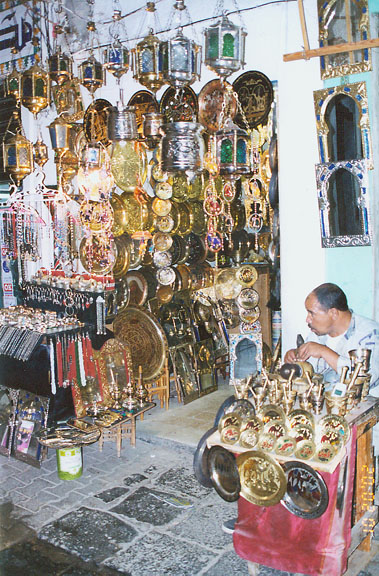 metal plates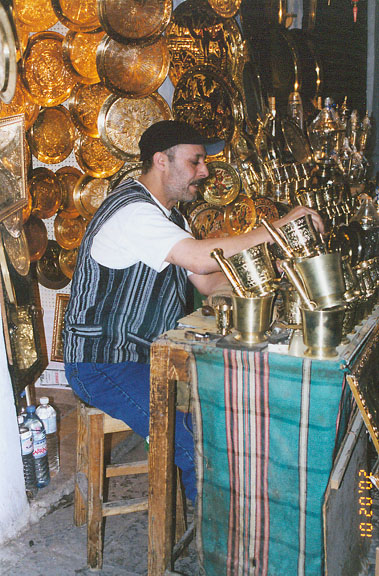 brass worker
When Tunisia won its independence, Tunis became its capital, and living conditions in the city were improved by an urban redevelopment program. Population (1994) 674,100.
Text from Microsoft Encarta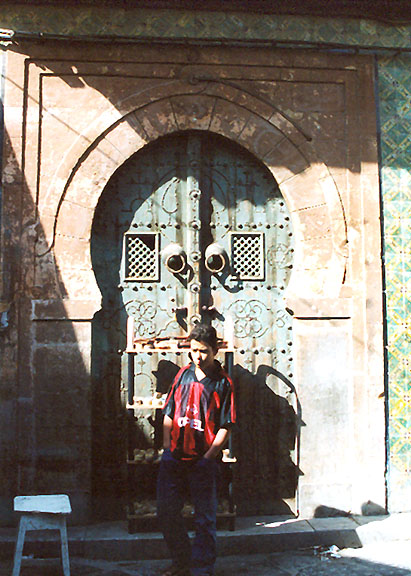 door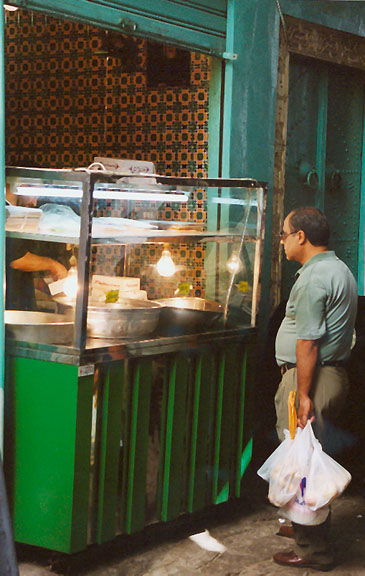 food stand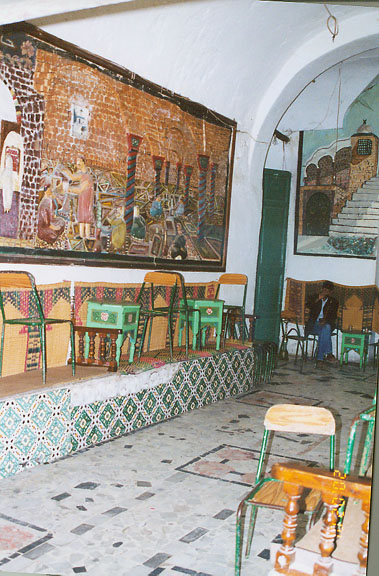 interior of a tea house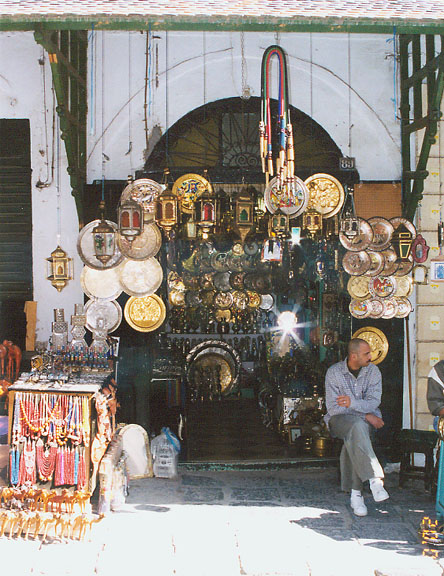 for the tourists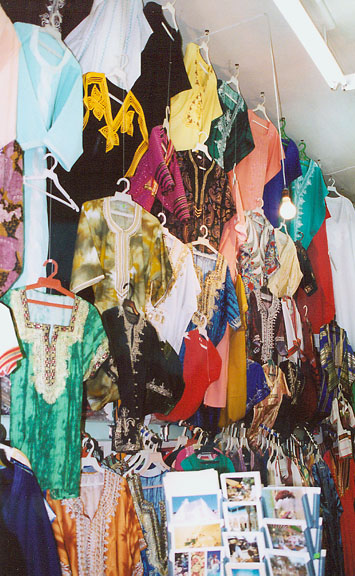 clothing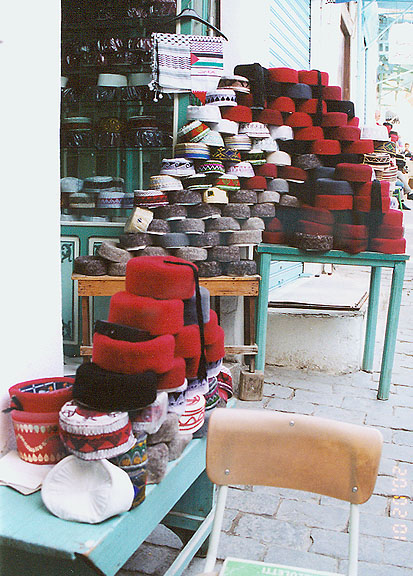 hats