Summer Palace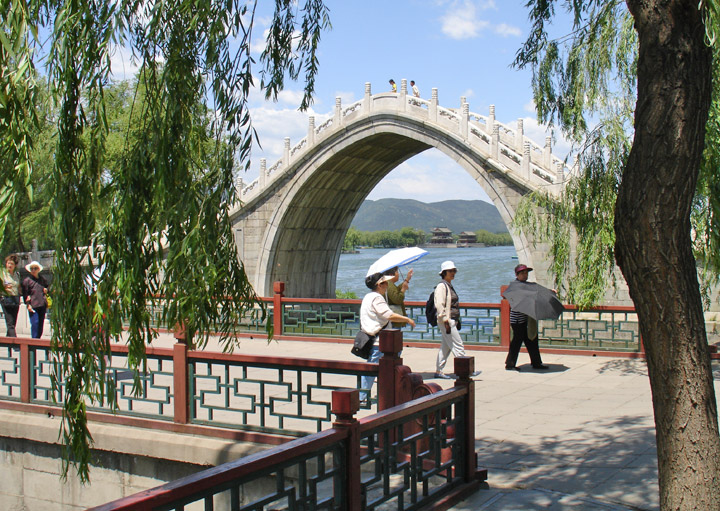 Summer Palace grounds
Located in Haidian District, some 12 kilometers northwest of the downtown, the Summer Palace is the largest imperial garden in the world. It is a veritable museum of classical Chinese garden architecture.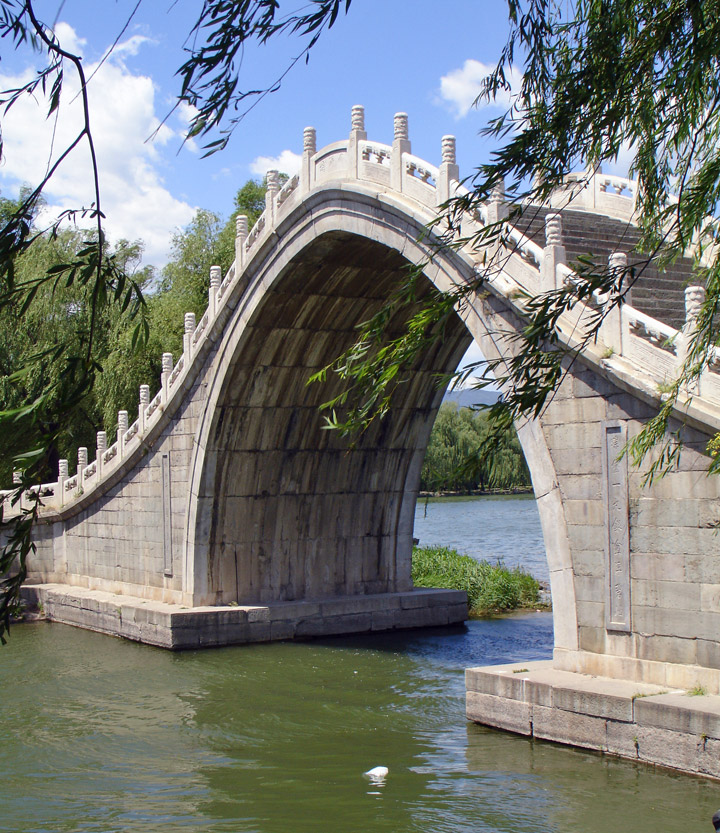 The initial construction of the Summer Palace began in 1750, commissioned by Emperor Qinglong as a gift for his mother's birthday. The construction took 15 years to complete. It had the name "Qingyi Yuan" (Garden of Clear Ripples) at that time.
More Photos of the Canal from Beijing to the Summer Palace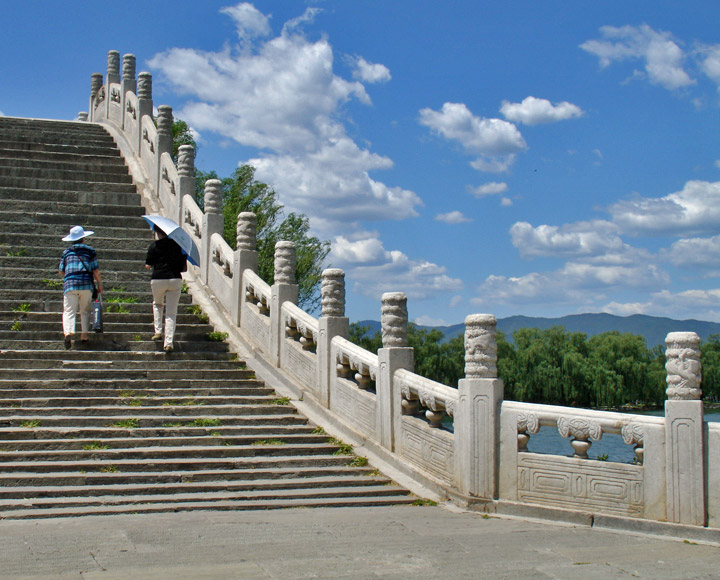 The plundering of foreign troops in 1860 destroyed most of the buildings, but they were renovated in 1888 by Empress Dowager Cixi, who was said to have embezzled the funds of the Imperial Navy to build the garden. After China's liberation, the garden became a park and got the name Yiheyuan (Summer Palace).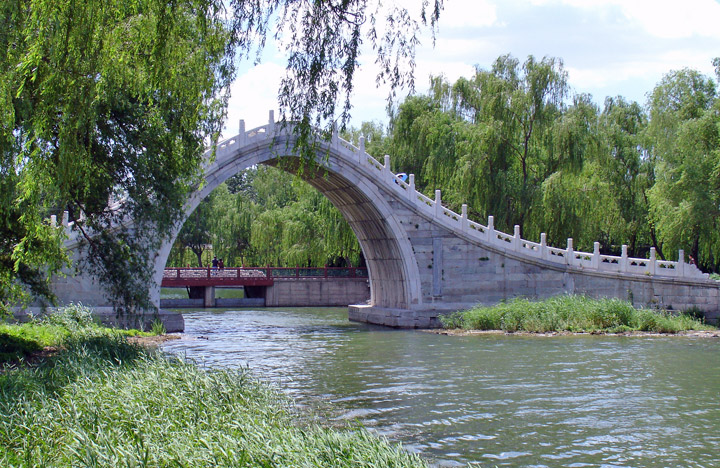 Covering an area of 290 hectares, the park in Beijing is an outstanding example of imperial gardens. The landscape architect utilized Longevity Hill and Kunming Lake to create a paradise of hills and waters. Artisans reproduced the garden architecture styles of various palaces in China and combined them to create a harmonious atmosphere.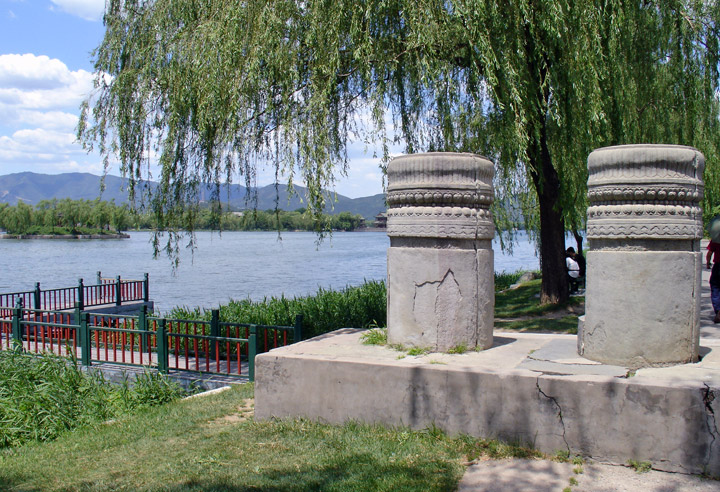 For example, the buildings in the palatial administration area and residential area near the East Palace Gate are courtyard dwellings linked to each other. The lake area in the south is divided by a dyke, imitating West Lake in Hangzhou.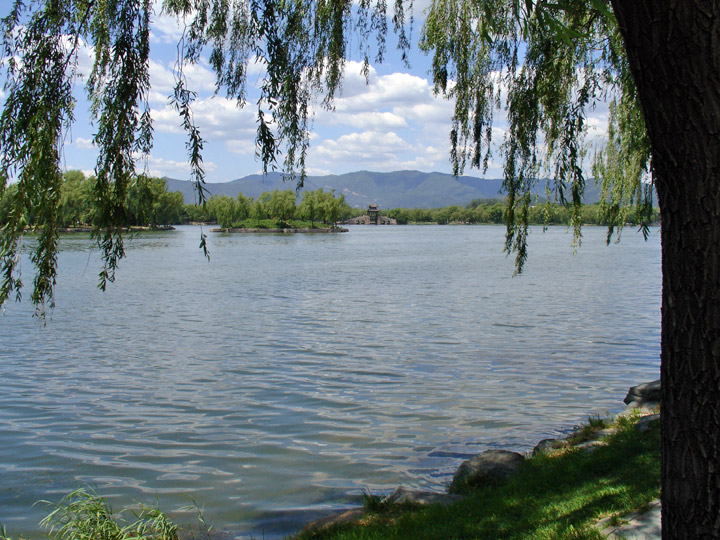 Kunming Lake
Structures on the northern side of the Longevity Hill area feature Tibetan Style Lamseries and Suzhou Street is lined with shops in traditional Chinese buildings. The Garden of Harmonious Interests is similar to the water town of south China. An elegant 700-meter-long corridor with exquisite color paintings links the buildings and gardens together and enables tourists to more easily appreciate the whole scenic area.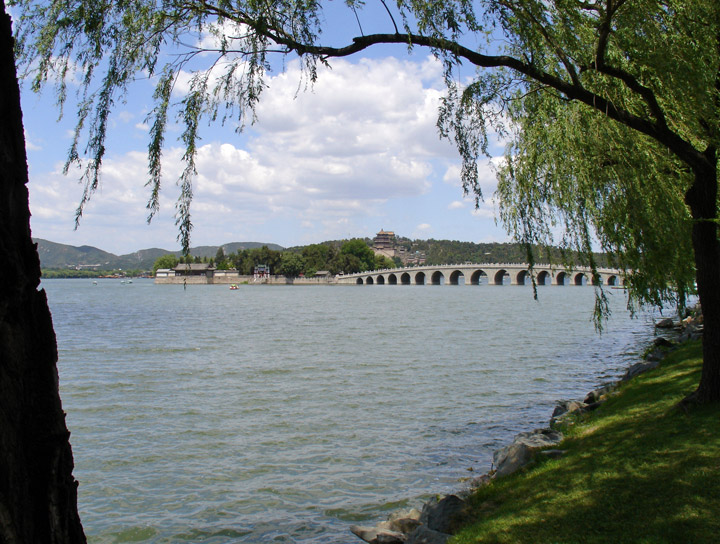 The elegant Seventeen-Arch-Bridge over the Kunming Lake
The layout of different buildings falls on quite a systematic arrangement and the designers also use rocks, plants, pavilions, ponds, cobble paths and other garden styles to create a poetic effect between different scenes. When you stroll among them, you will constantly find the area changing and not crowded.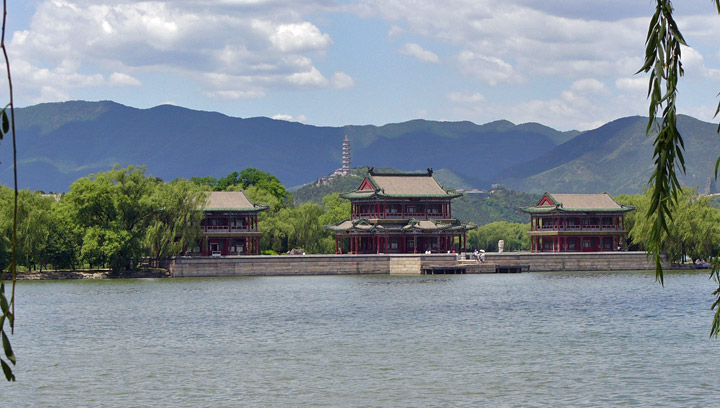 Palace complex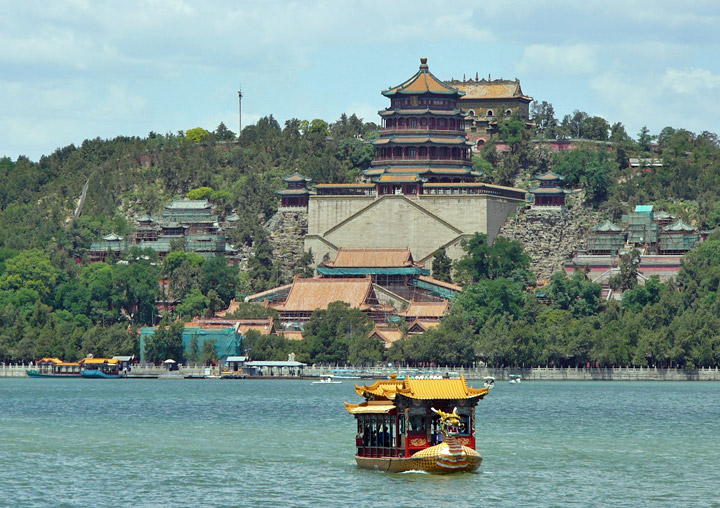 The Summer Palace

The whole Summer Palace is divided into three parts: the administrative area, the residential area and the scenic area.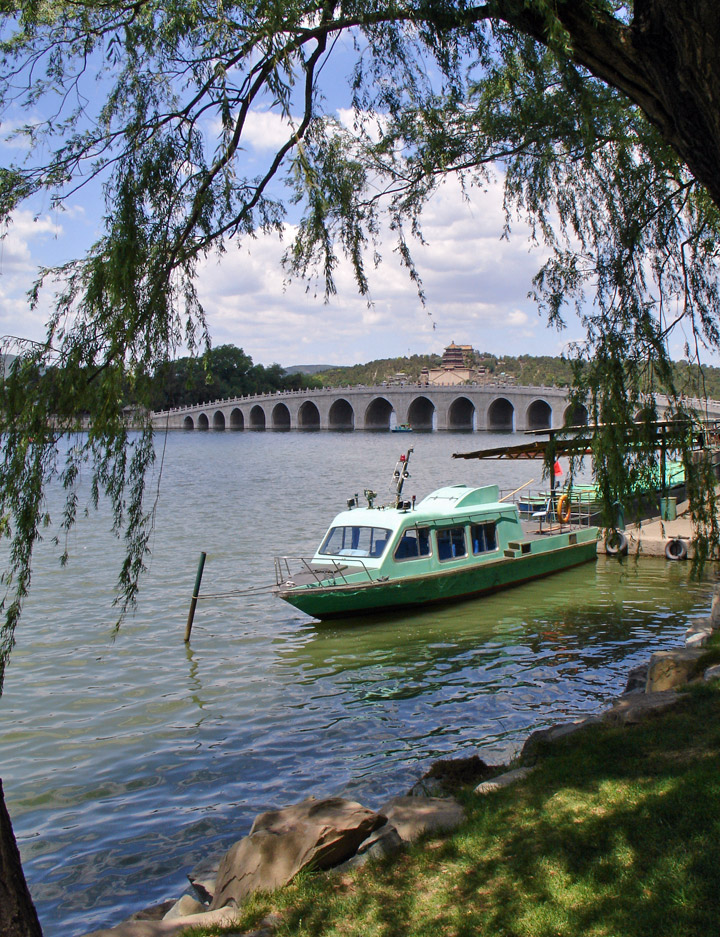 the bridge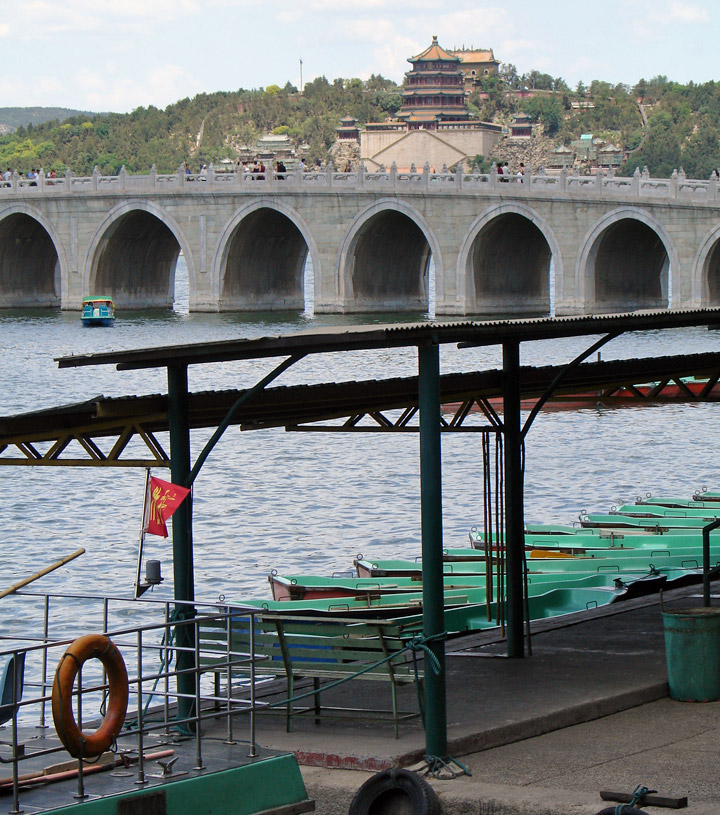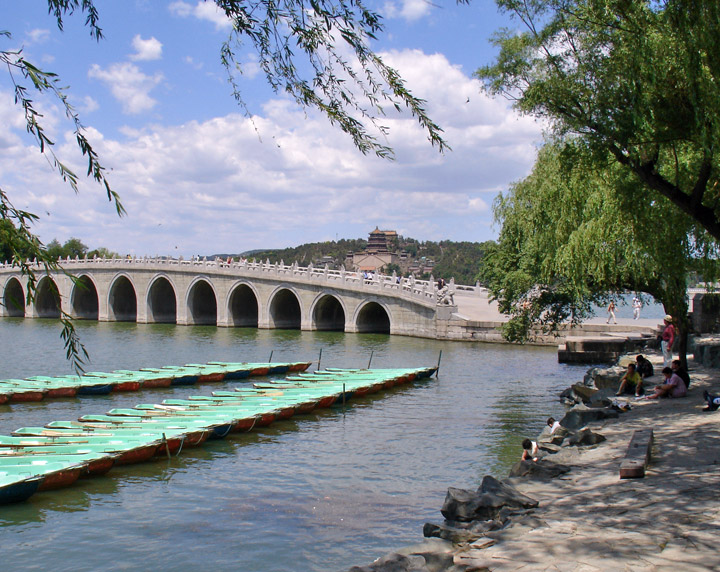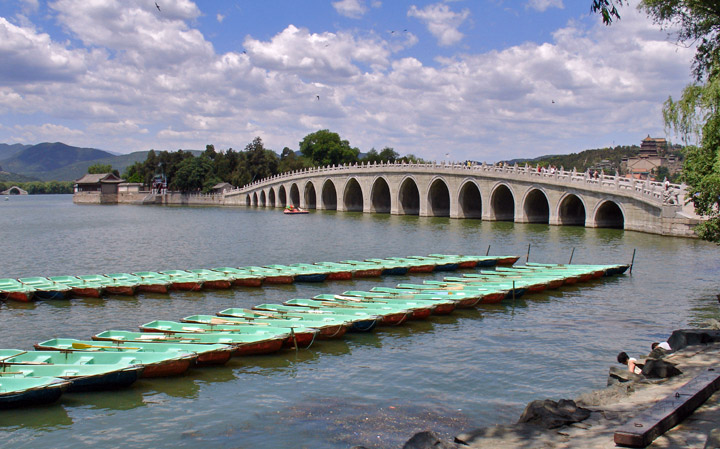 colorful pavilion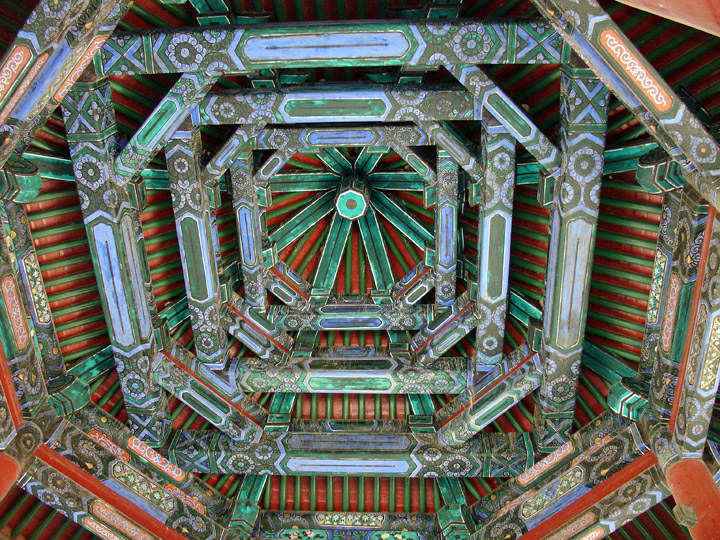 ceiling decoration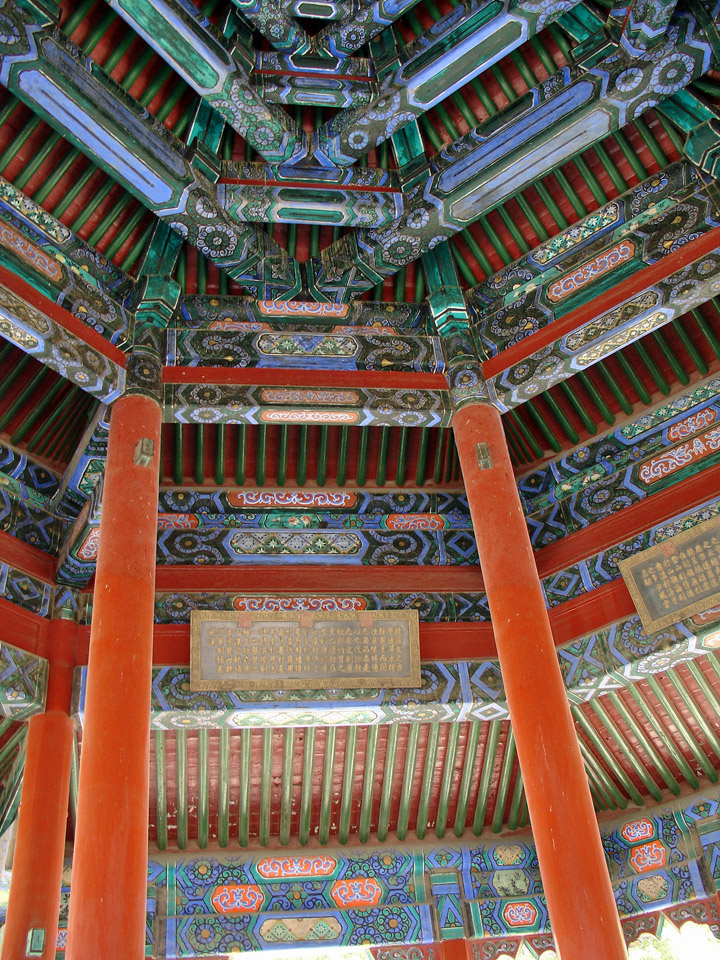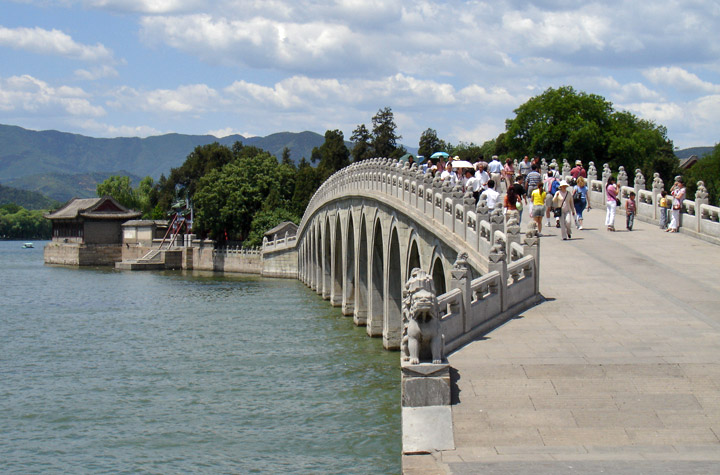 the bridge over Lake Kunming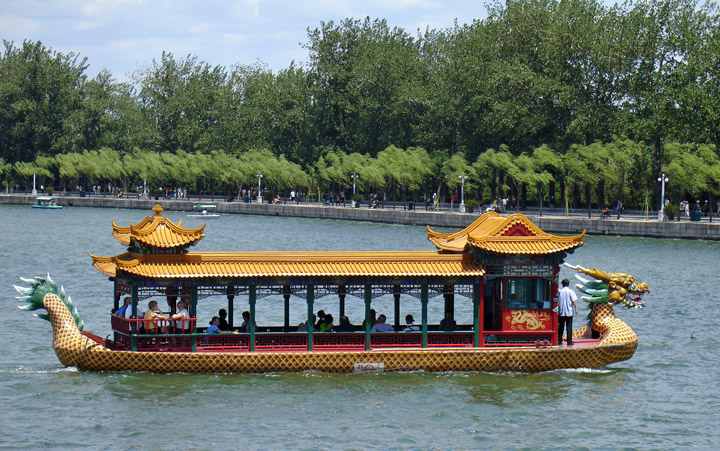 Dragon boat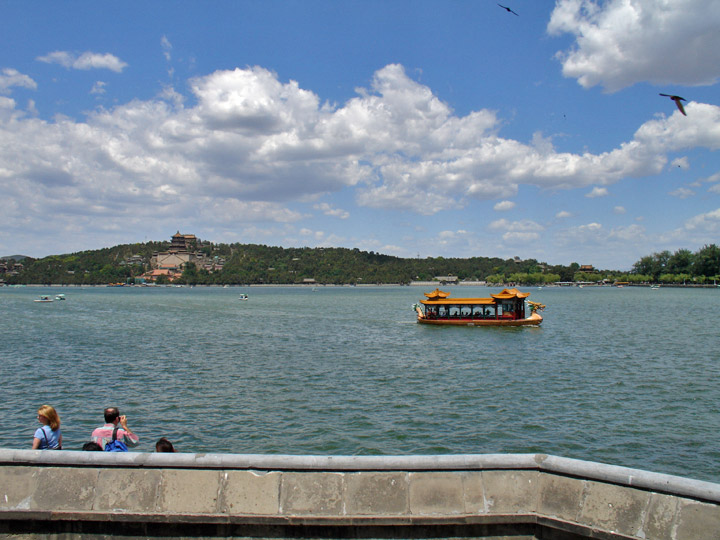 on a tour of Kunming Lake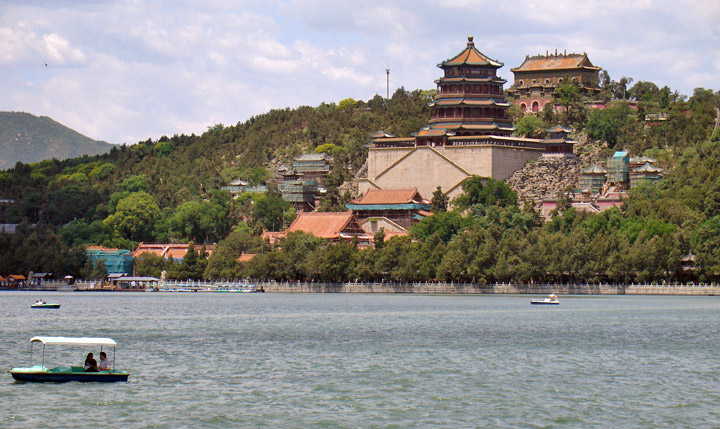 the Summer Palace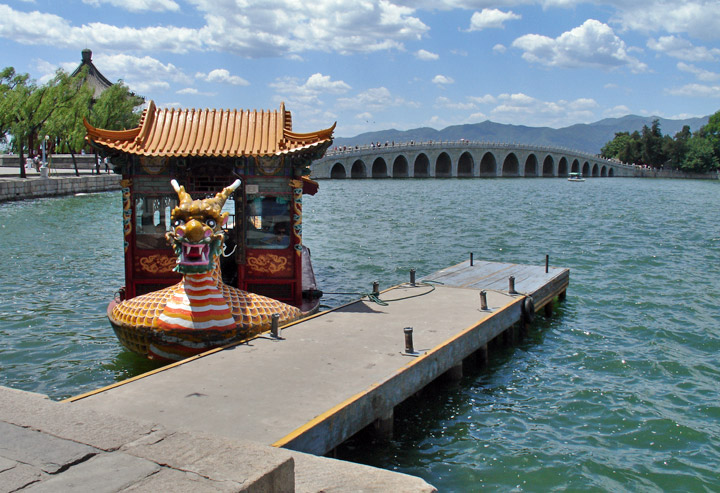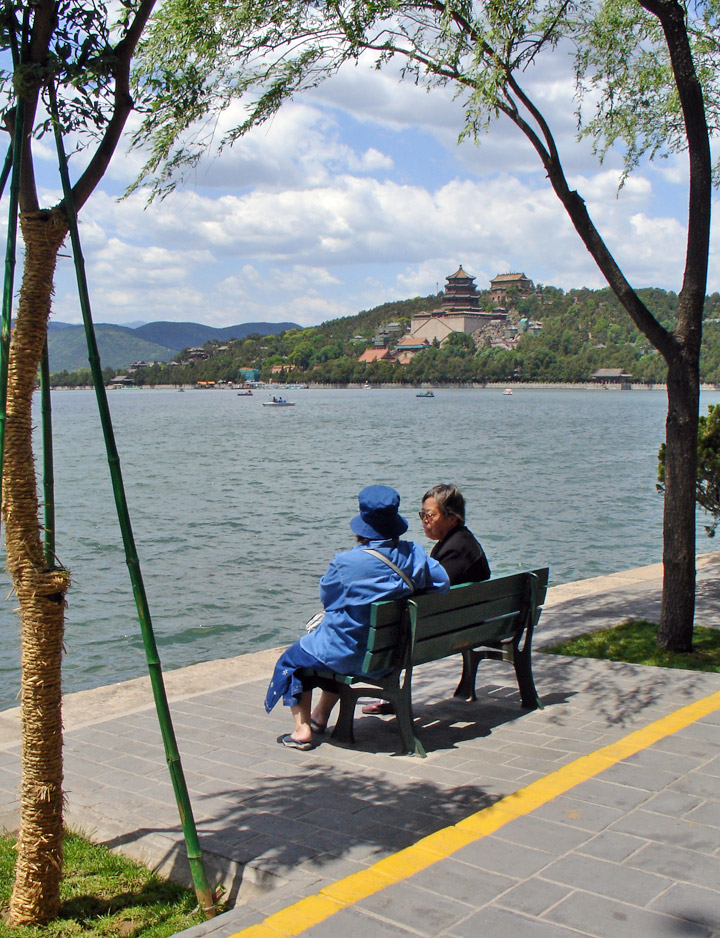 Day Outing
More Photos of the Palace grounds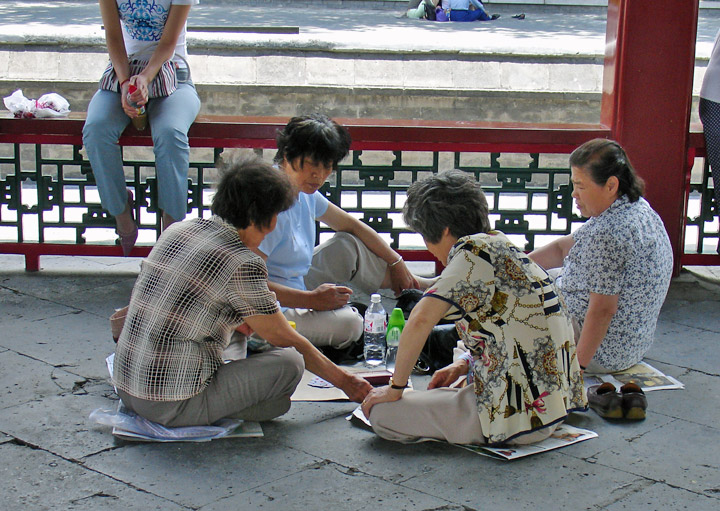 Games over lunch
---
---