Ljubljana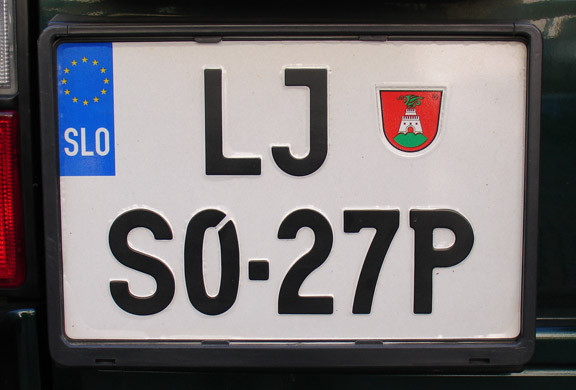 Ljubljana, Slovenia, European Union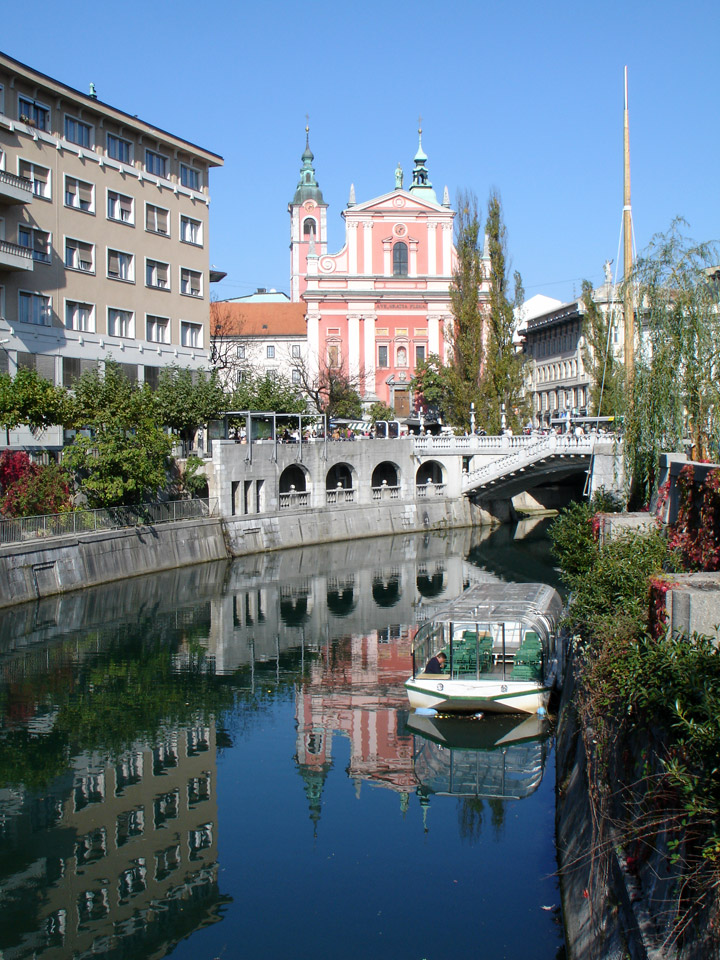 Ljubljana river
With its 280.000 inhabitants, Ljubljana most certainly ranks among the smaller European capitals, but we are convinced that many bigger cities could be envious of all that it has, and many who would not. Ljubljana did not become a capital overnight, it prepared for this for centuries. When it was still "only" a provincial capital of Carniola, it became the capital for all Slovenians in 1918, when the Austro-Hungarian monarchy collapsed. A year later, in 1919, it acquired a university, in 1938 the Slovenian Academy of Sciences and Arts, a radio station as early as 1926 and TV in 1957. It had its own Philharmonic in 1701 and its opera exactly one hundred years ago, not to speak of its theaters. In short, if smallness is its only deficiency, let it be so, as long as it can!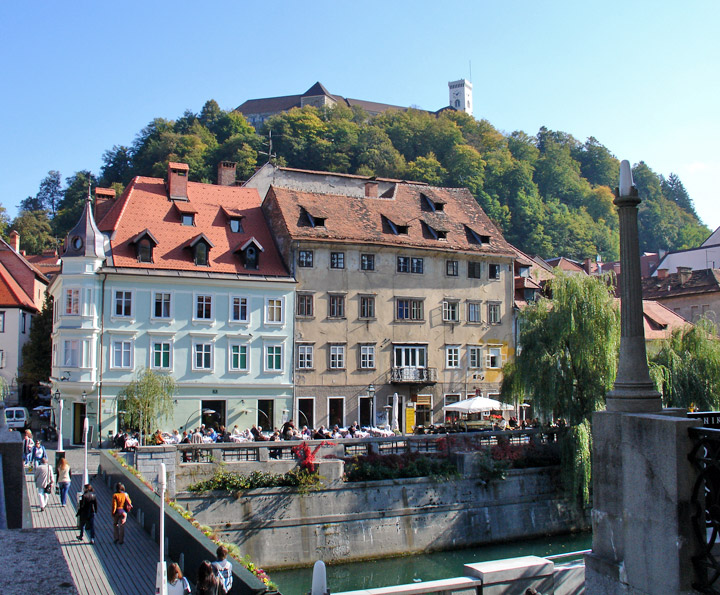 Ljubljana castle on the hill
Even a good thirty years ago the trade mark of Ljubljana was its skyscraper and castle. The castle, which is about a thousand years old, has been under reconstruction for quite a few years now, so that apart from seeing its renovated chapel of St. George, with its coats-of-arms, the pentagonal tower and wedding Hall, we most strongly recommend a visit to its high tower. The points is, there is a fantastic view from there, not only of the city (the rooftops of Old Ljubljana) and its surroundings (like the moody marsh Barje, the green park Tivoli) but also to the Kamnik Alps in the north and the Julian Alps with Triglav and the Karavanke Alps to the north-west.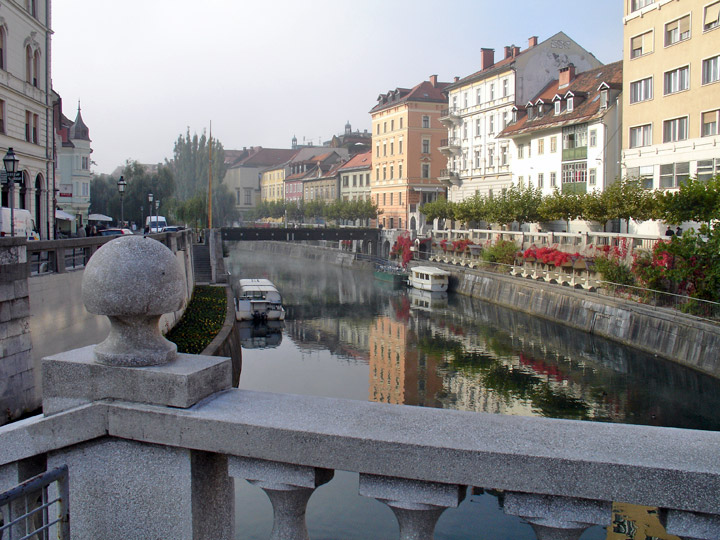 From the castle you descend into the old part of the city, the quarter between the castle hill and the river Ljubljanica. You won't need more than ten minutes to discover that Ljubljana is a city of the Baroque and also of the work of the architect Joze Plecnik. Actually, you would be unable to cross over the banks of the Ljubljana river without him, as he had something to do with the Sustarski most (Cobblers' bridge), with Tromostovje (Three Bridges) and in the regulation of the Ljubljanica river itself, as well as at the market, and many other things, too. Among the Baroque monuments we should not only mention the churches (the cathedral, Franciscan, St. James's, the Holy Trinity, the theological seminary) but also the masterpieces of the Venetian sculptor Francesco Robba, the fountain of Carniolian rivers (1751) placed in the centre of Mestni Trg, in front of the Town Hall built in the Renaissance.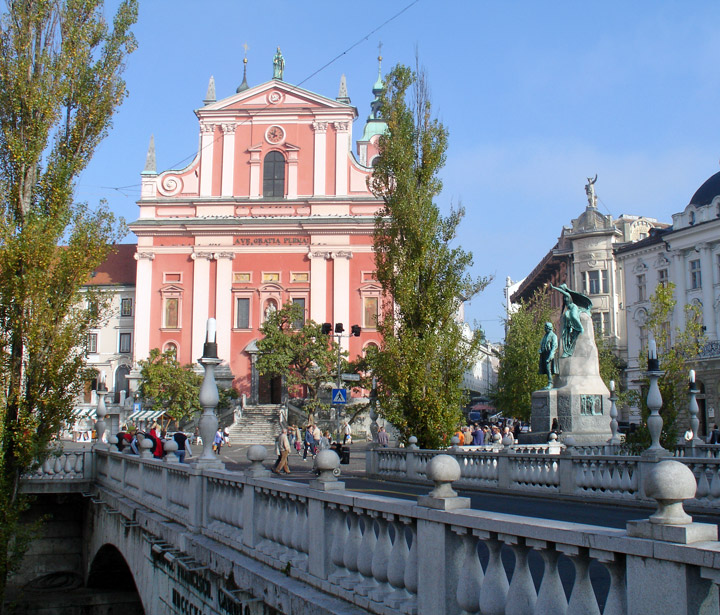 church at the three bridges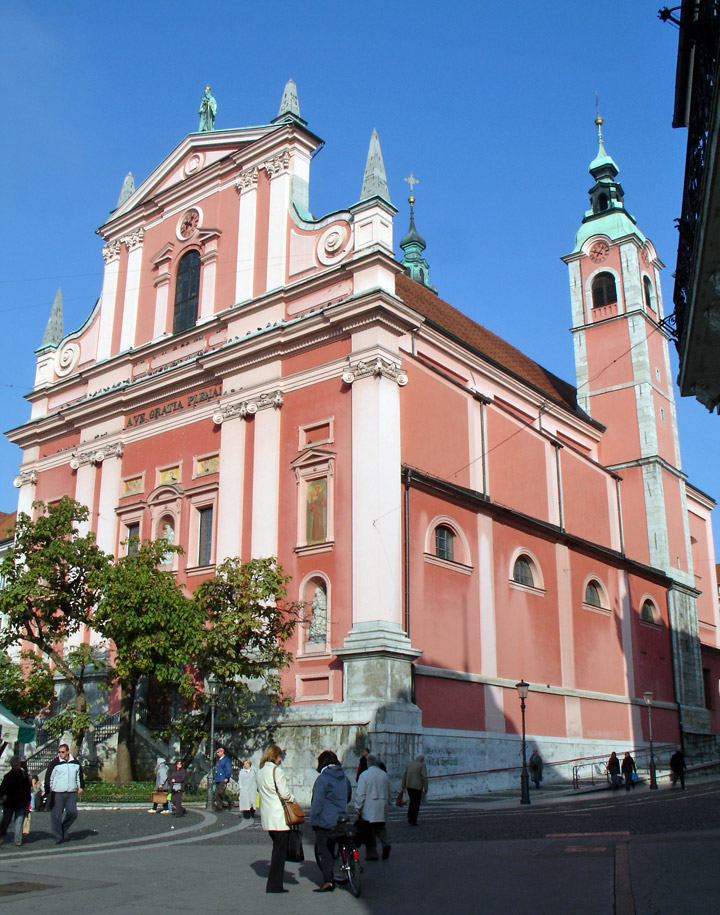 Franciscan Church of the Annunciation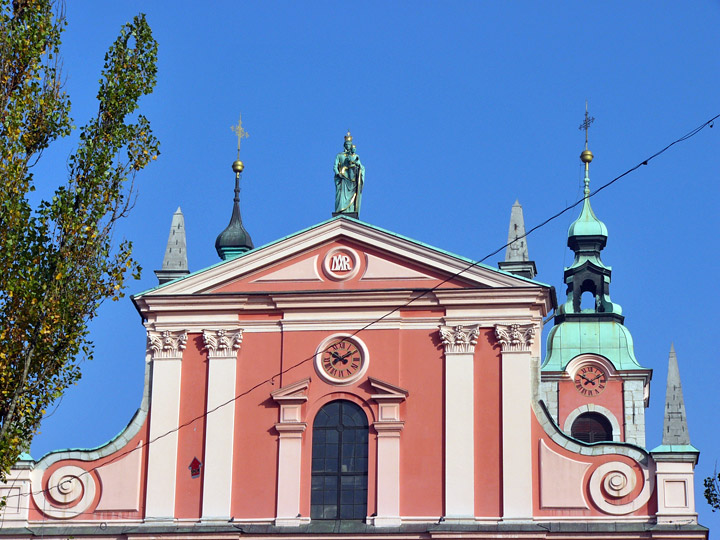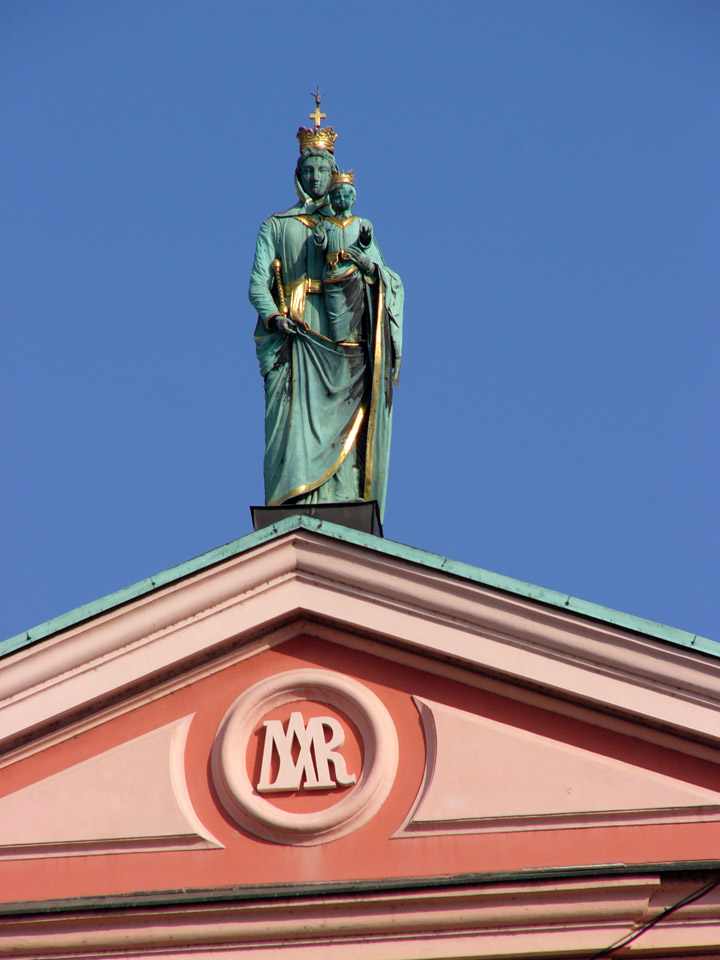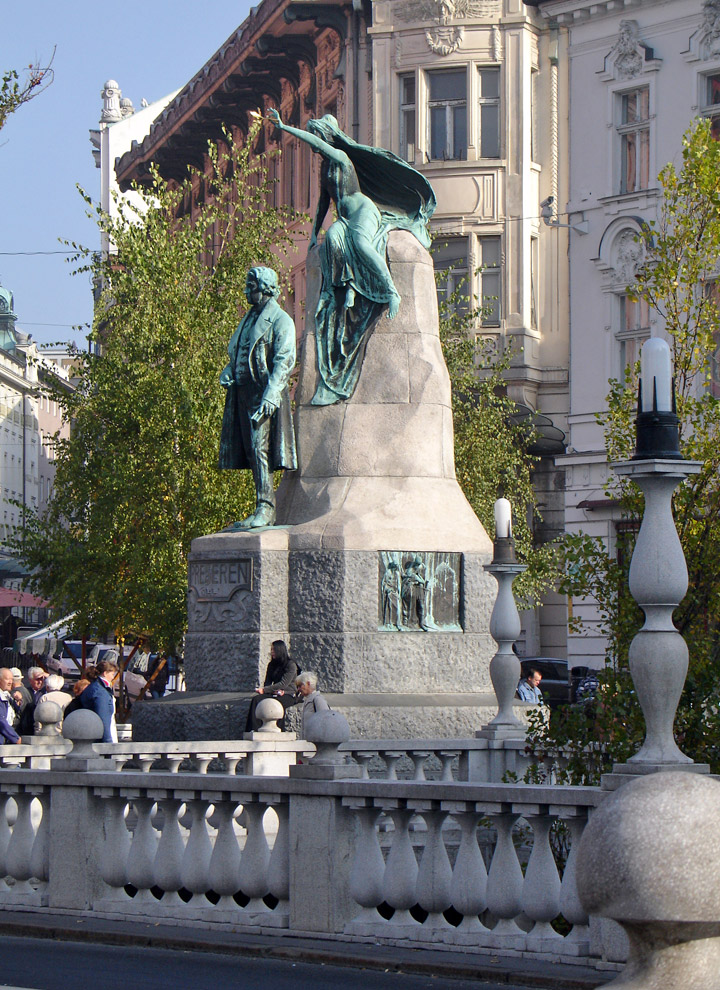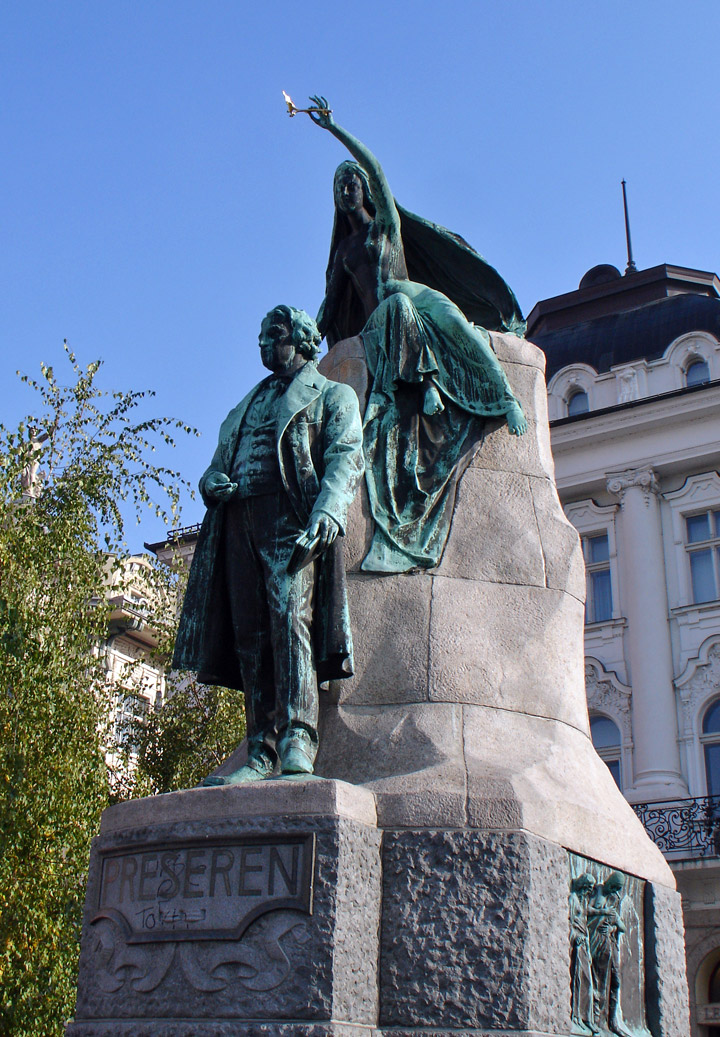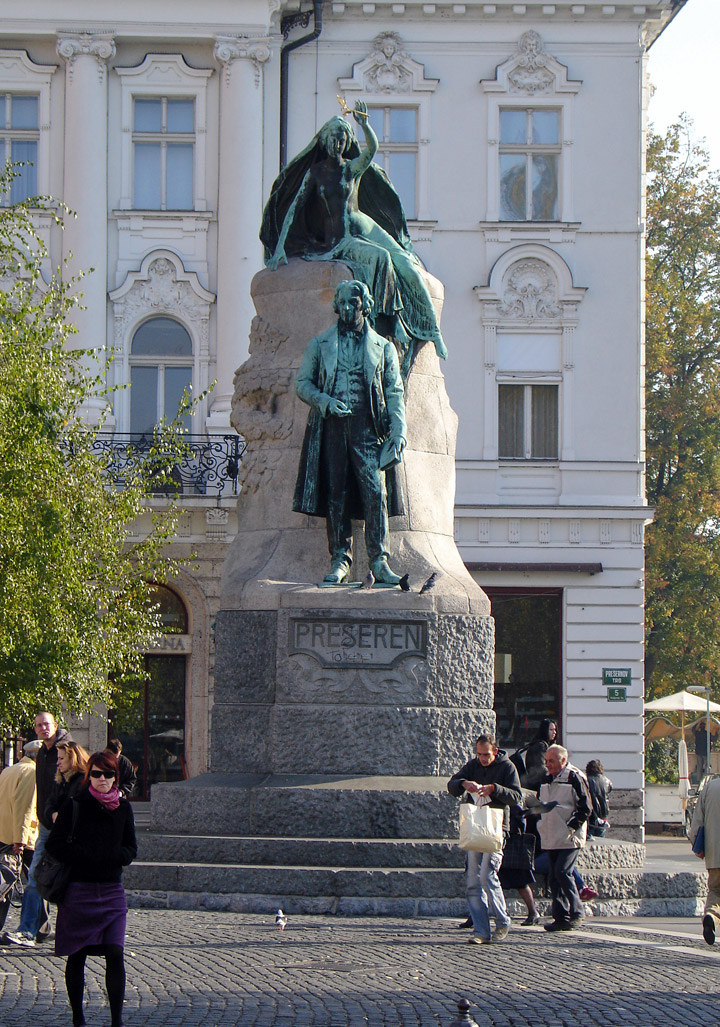 Monument to Slovenia's greatest Poet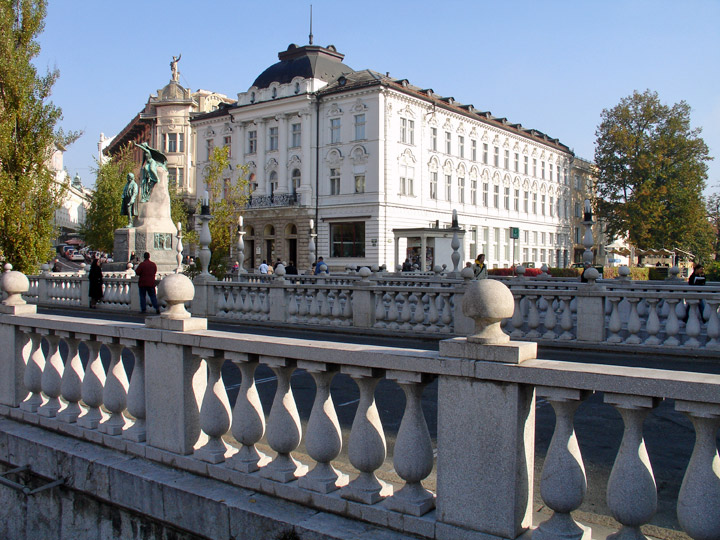 three bridges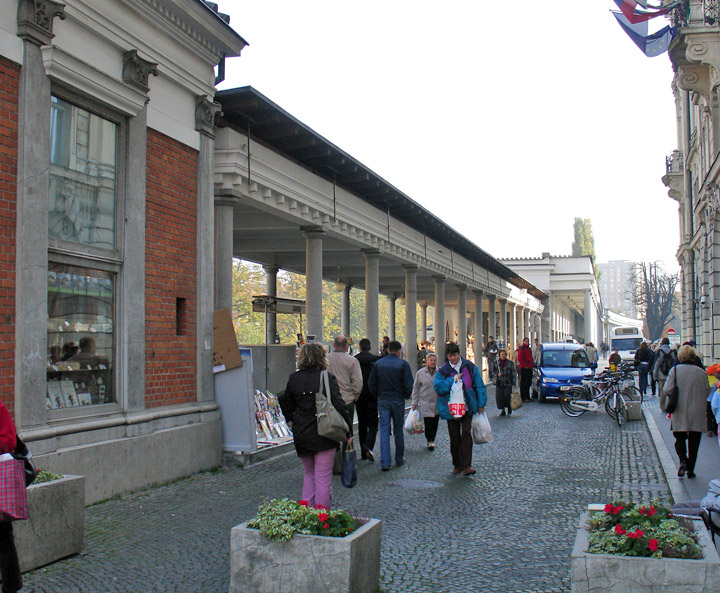 Market Colonnade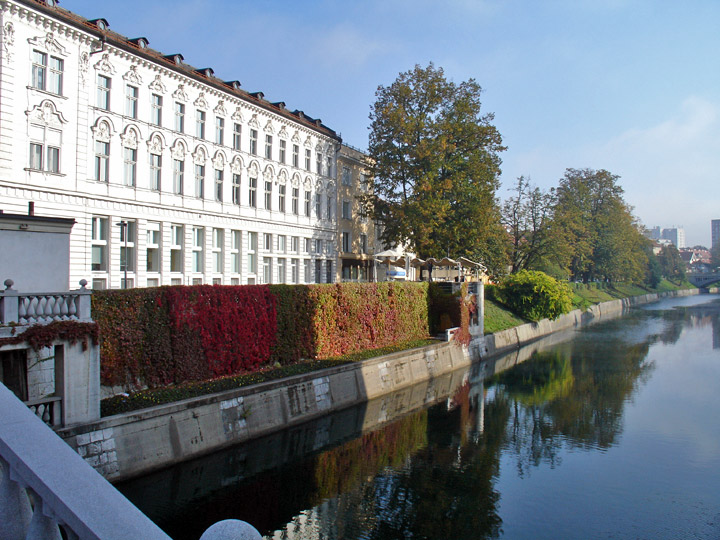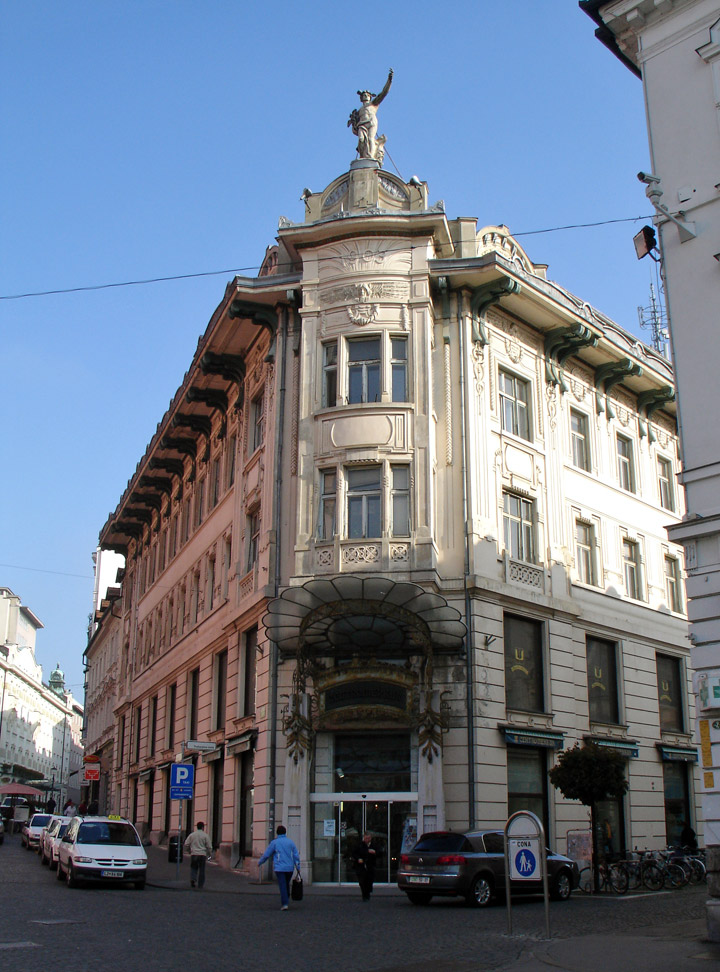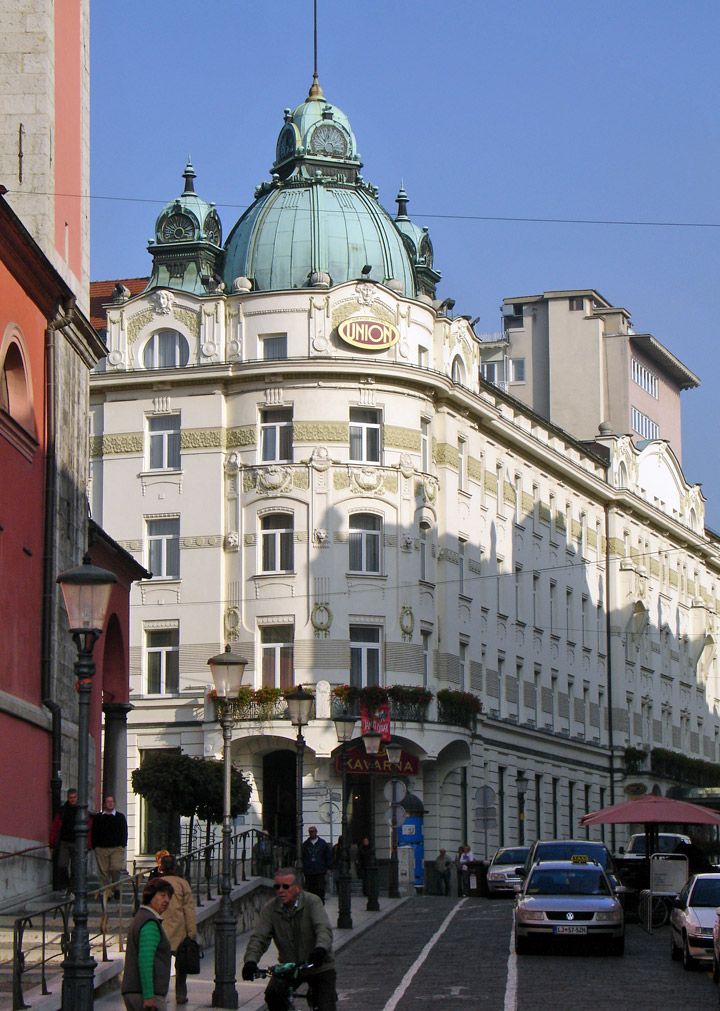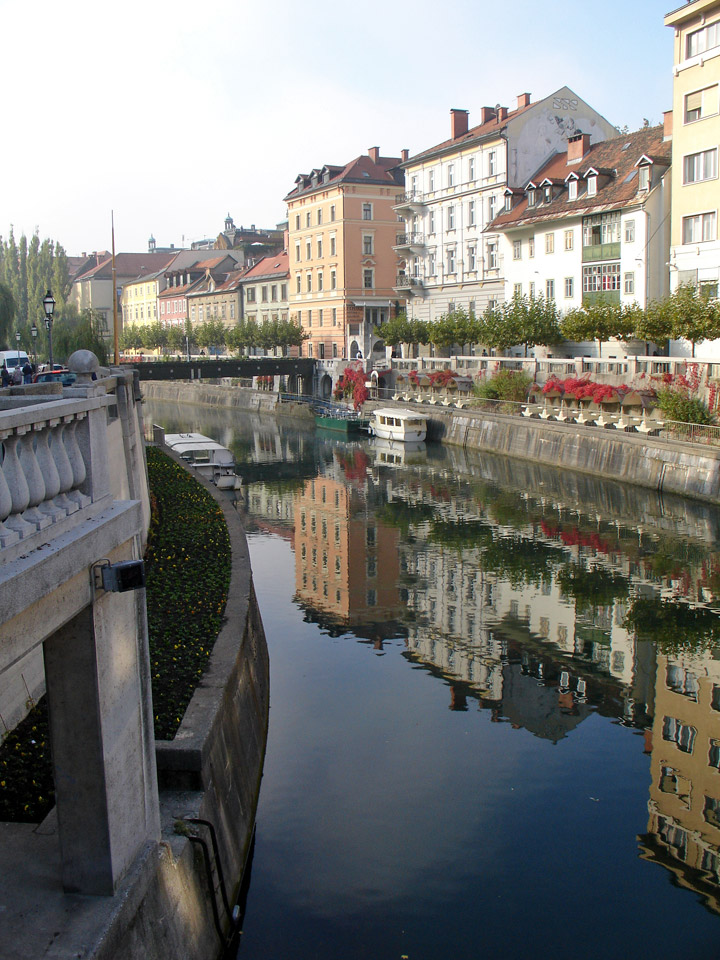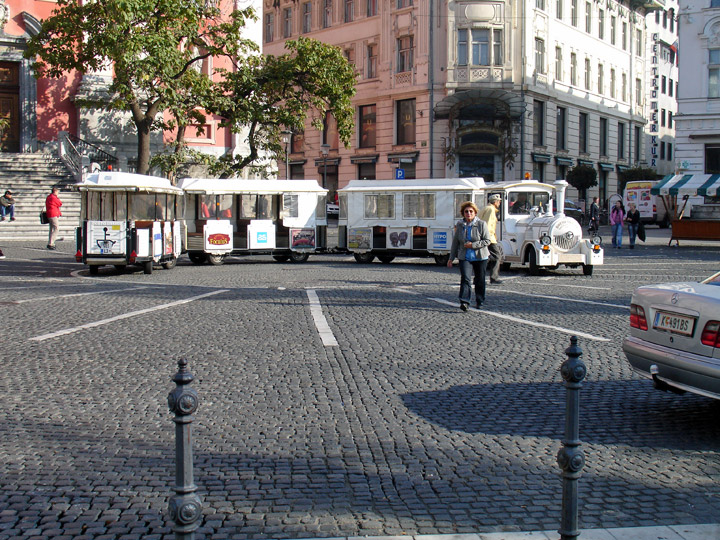 tourist train to provide town tours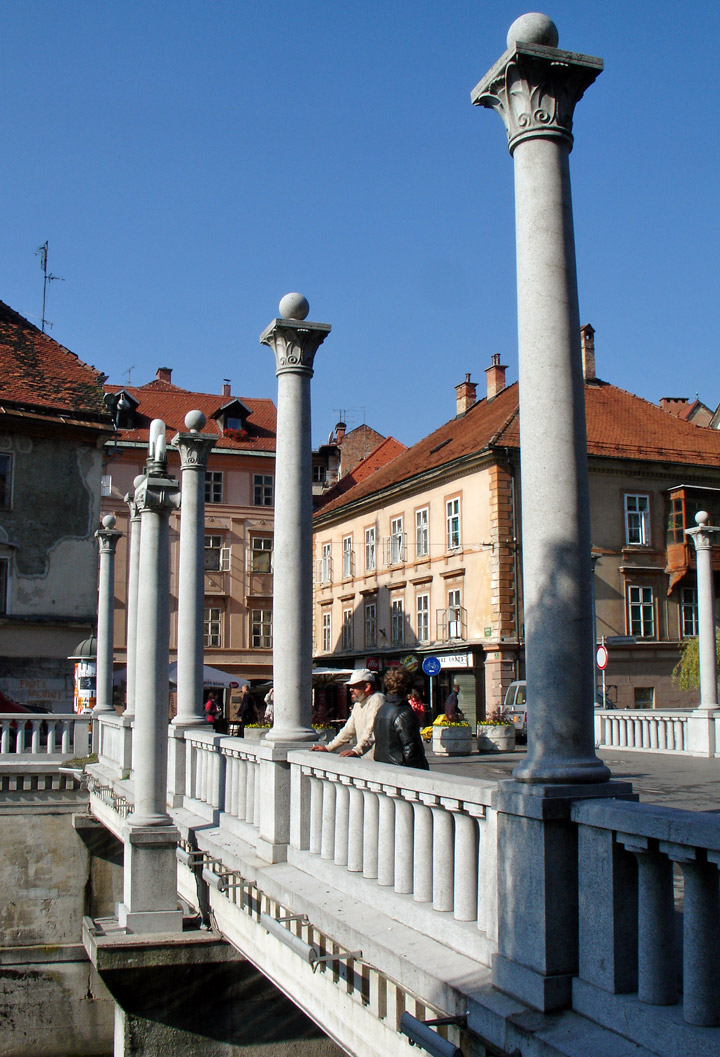 Shoemaker's Bridge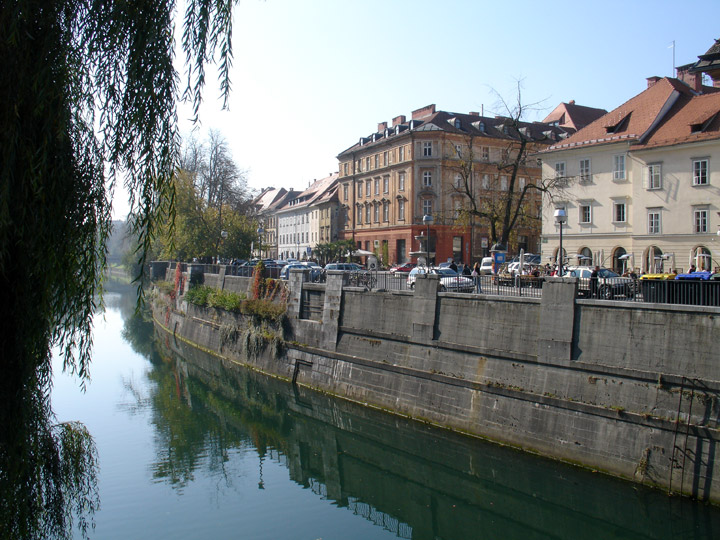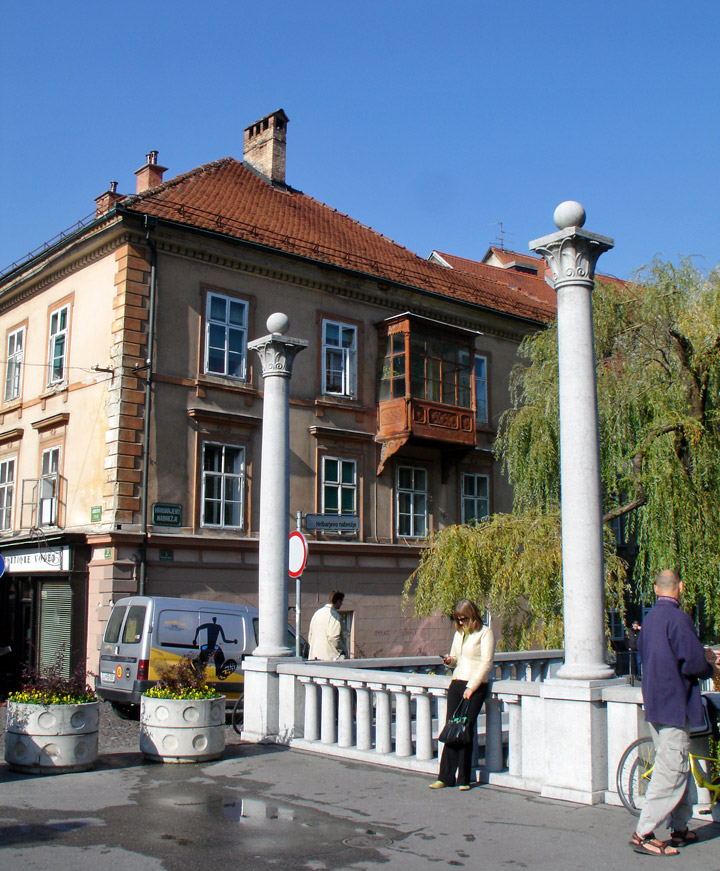 on the Shoemaker's Bridge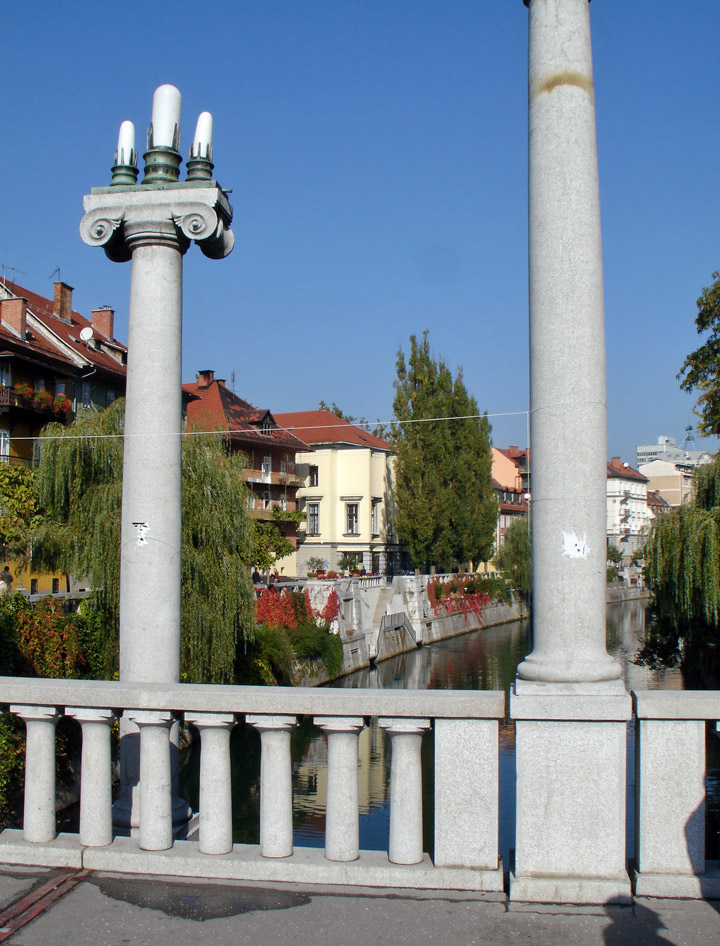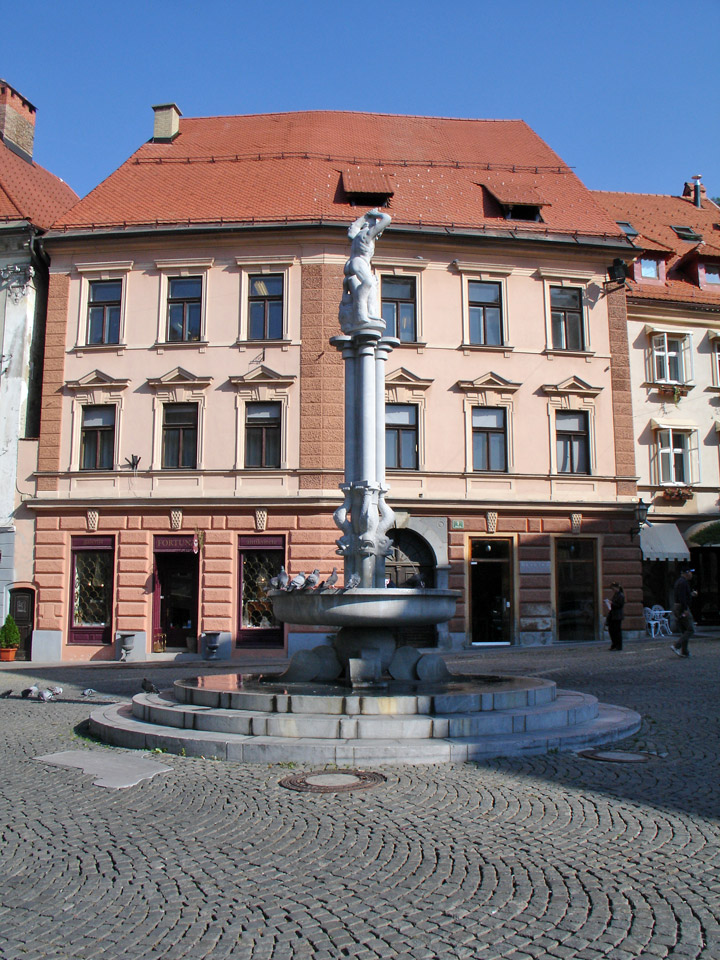 Fountain of the three Carniolan Rivers in Old Town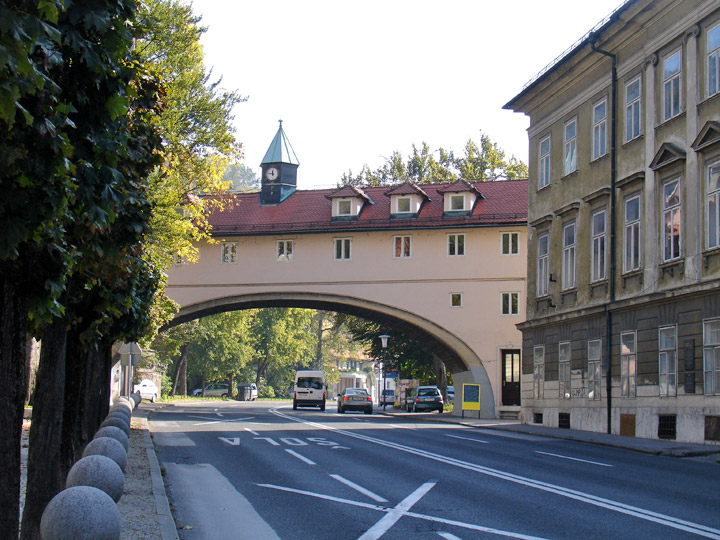 gate in the former town wall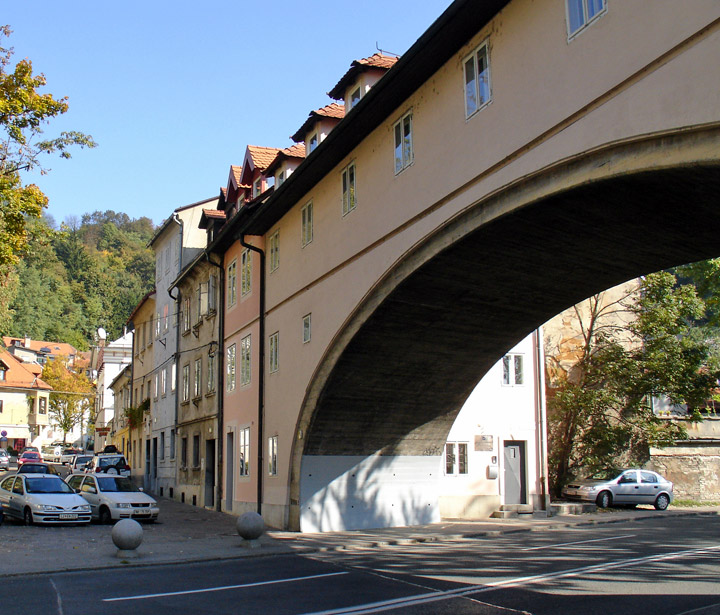 homes built into the former town wall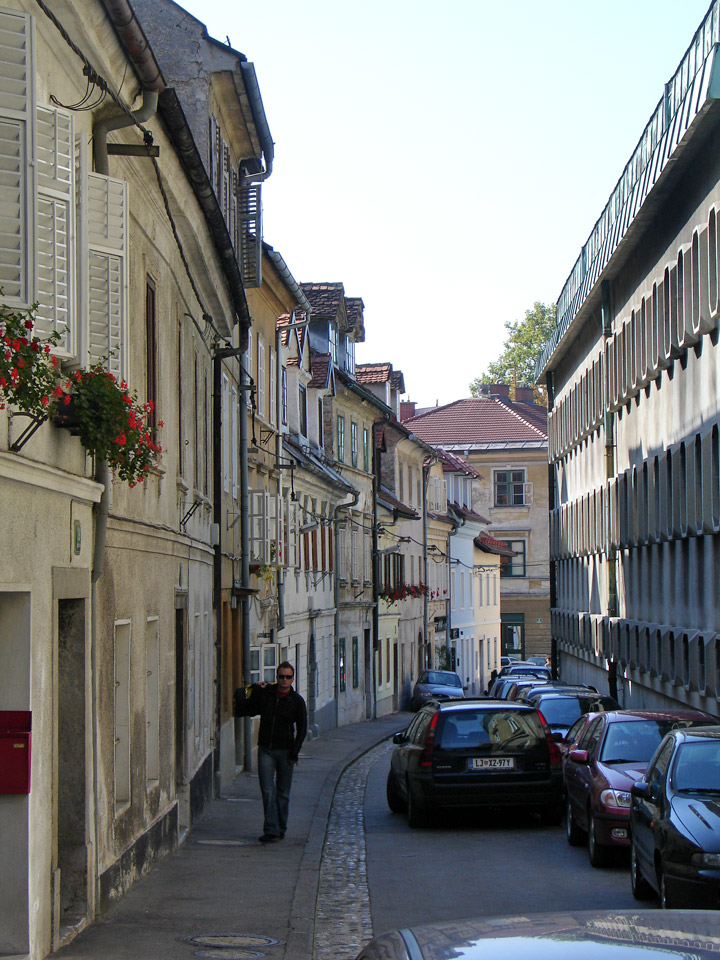 old homes along the wall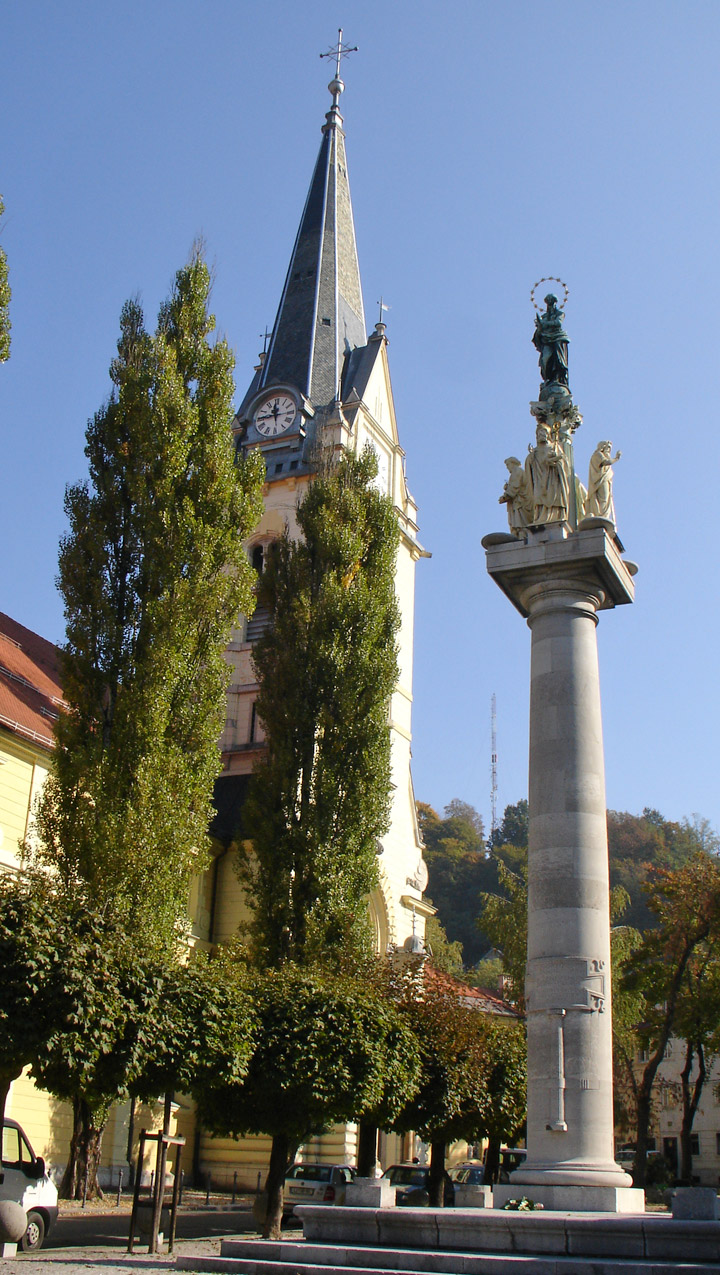 St. James church (1615)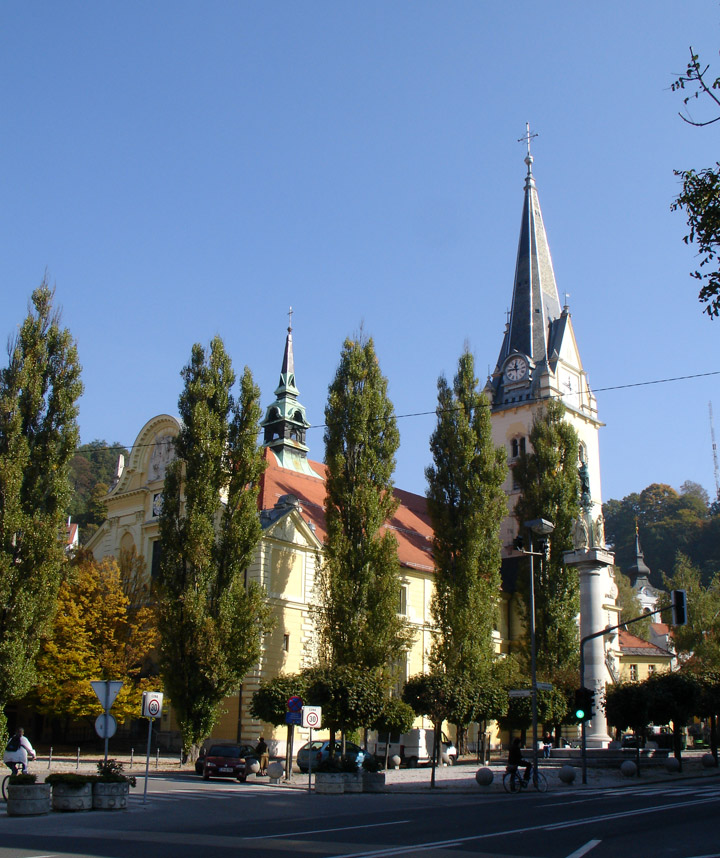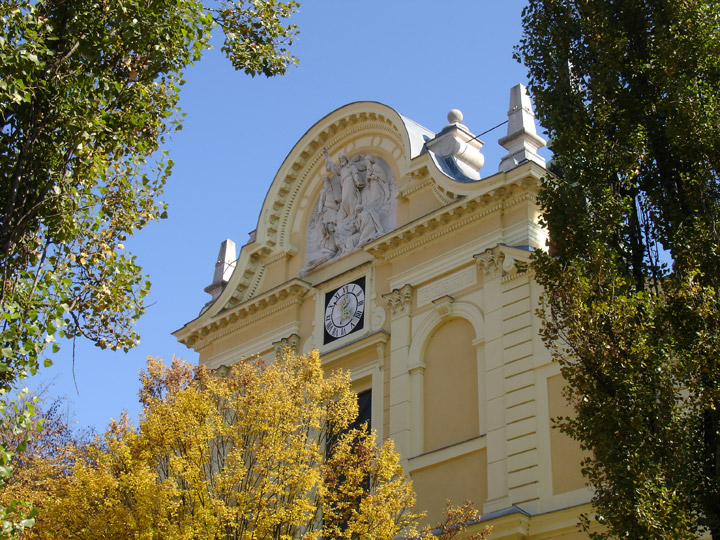 first Jesuit church in Slovenia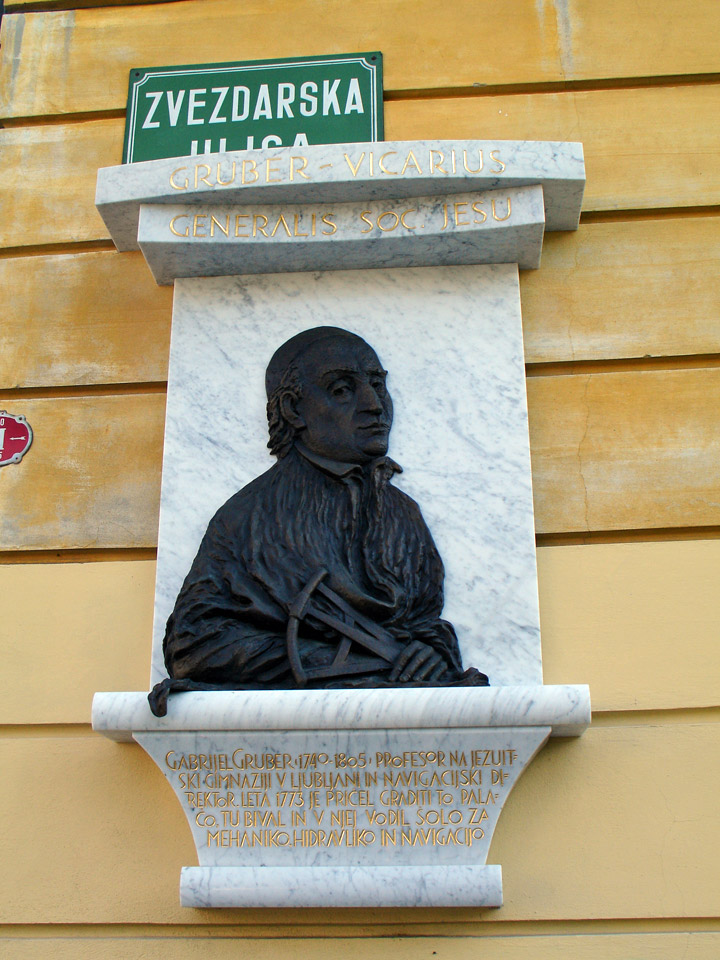 plaque on the Gruber Palace (1773-1781)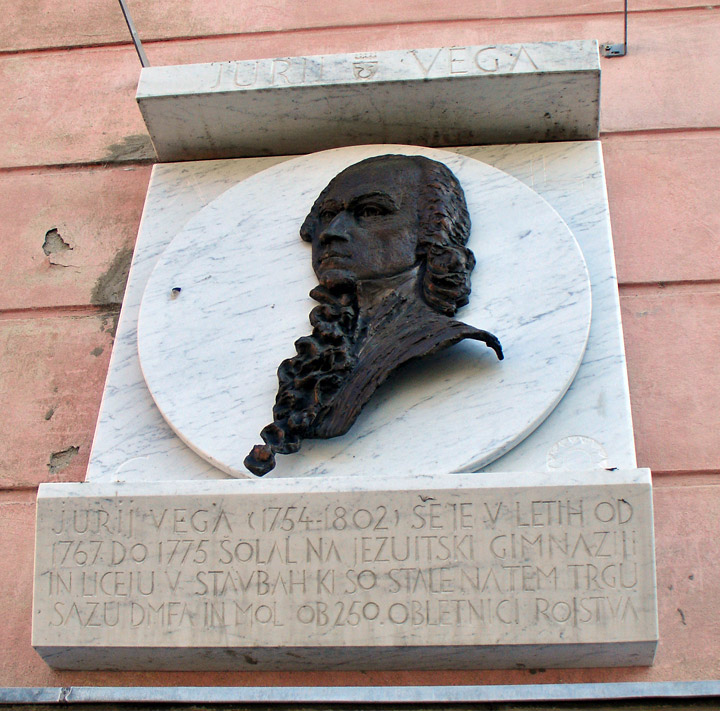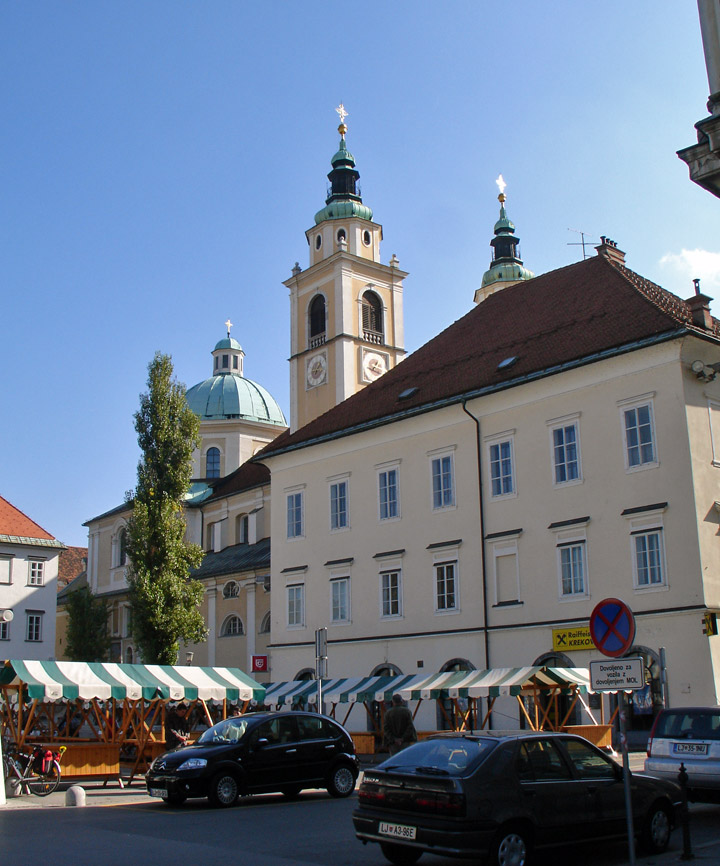 towers of the cathedral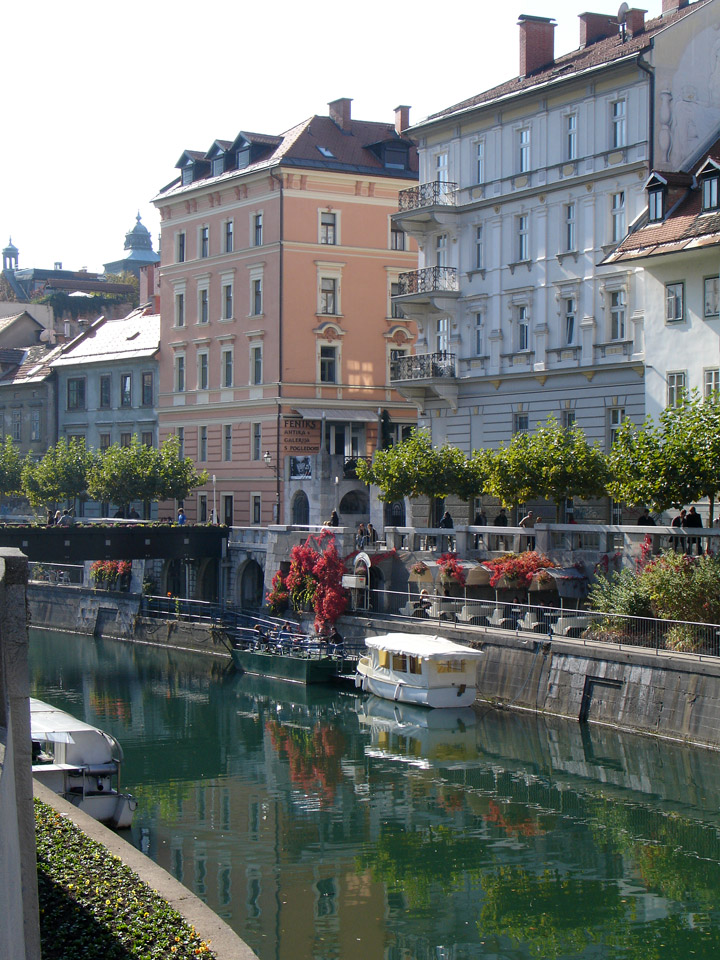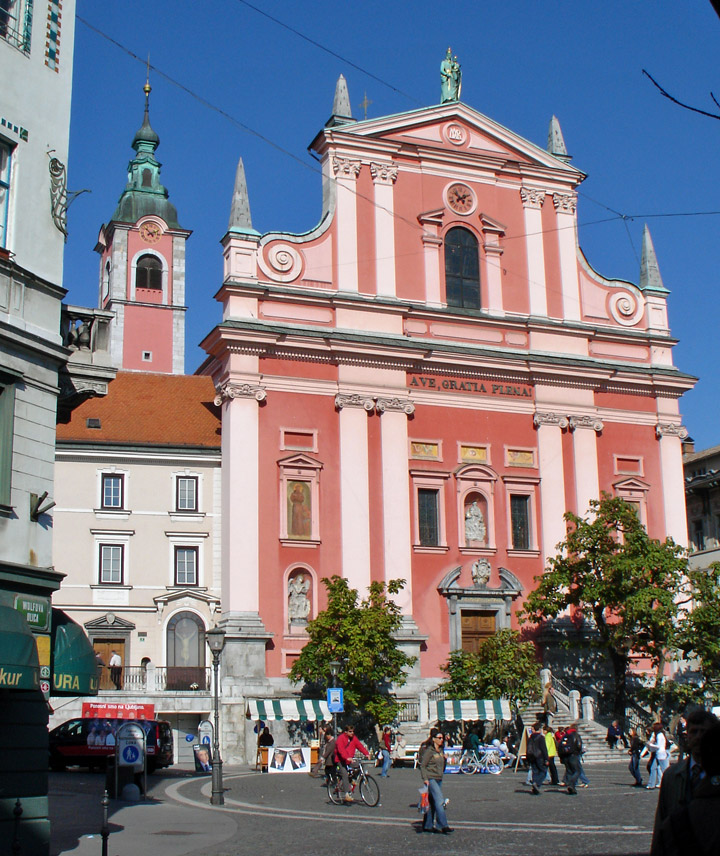 Church of the Annunciation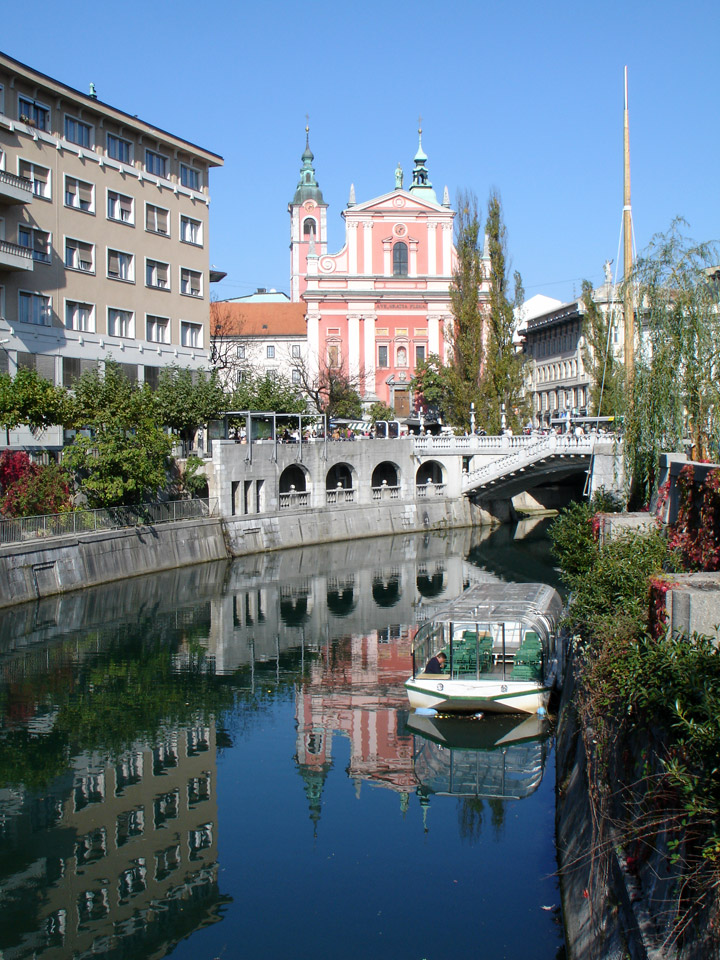 on the Ljubljana river
---
---