Juveniles
From one to about 4 years can be together without showing aggression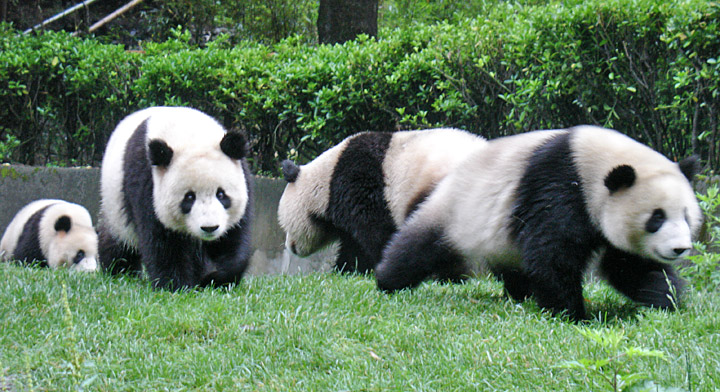 young Pandas at the Wolong Research Center
Pandas reach sexual maturity from four-and-a-half to six-and-a-half years of age and mate during the spring, from March to May. Females are in estrus for one to three weeks, but peak receptiveness lasts for only a few days. Litters of one, two, or occasionally three cubs are born in August or September, usually in a hollow tree or cave. Normally, only one cub is raised.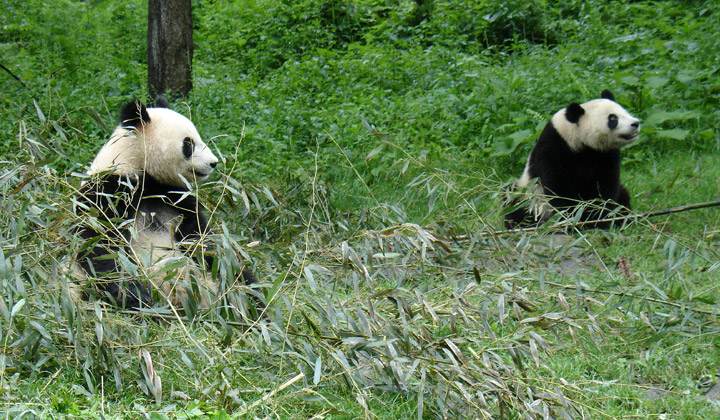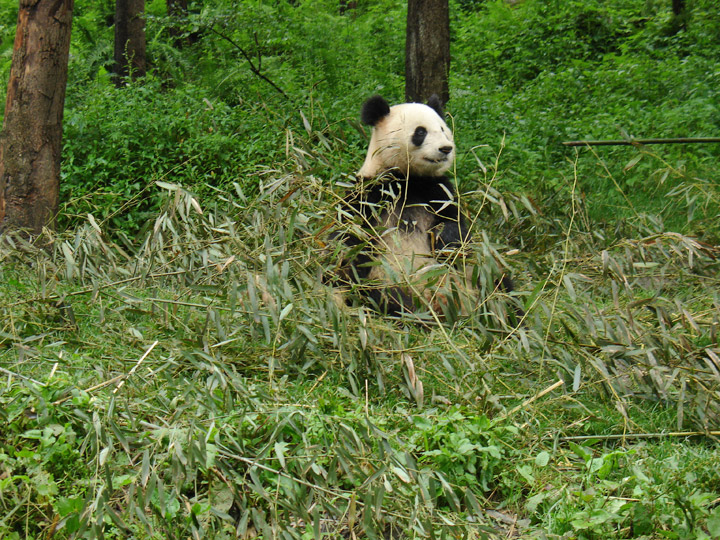 Although cubs are usually weaned at about nine months of age, they remain with their mothers for up to 18 months.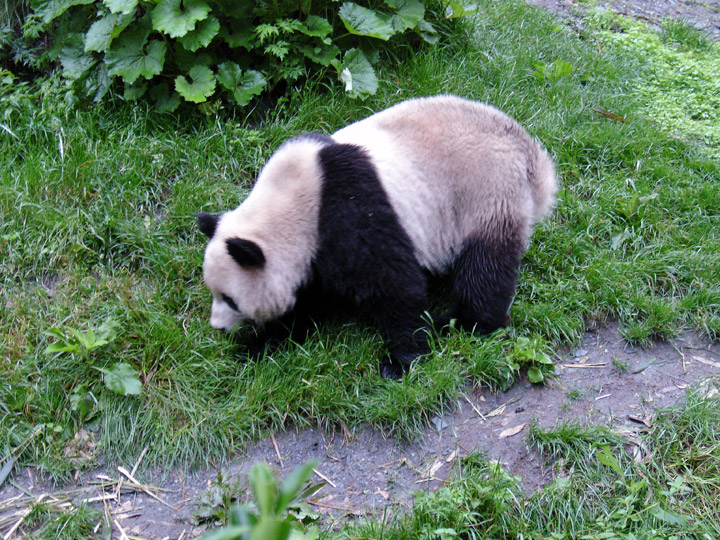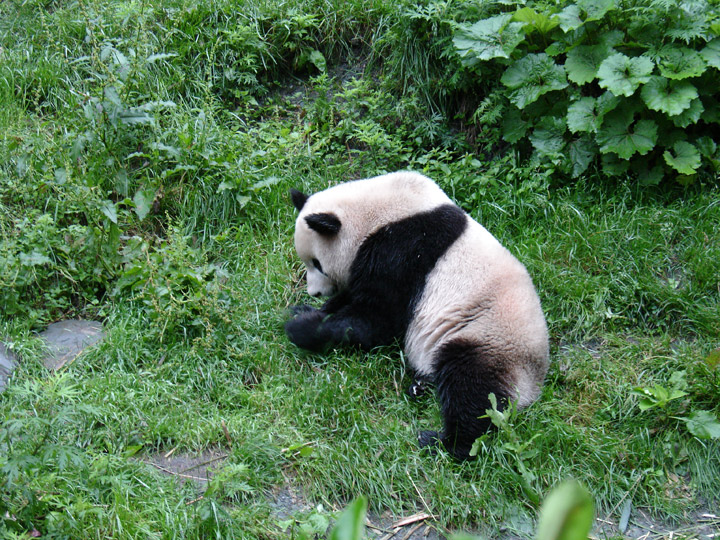 Except for females accompanied by cubs, giant pandas live a solitary existence. During the breeding season, several males may compete for access to a female. Home ranges of females are usually mutually exclusive, although they overlap occasionally, while the home range of each male may overlap those of several females.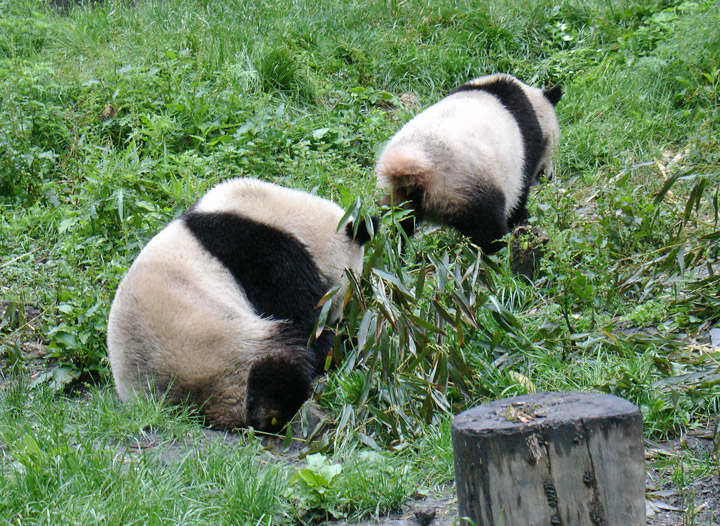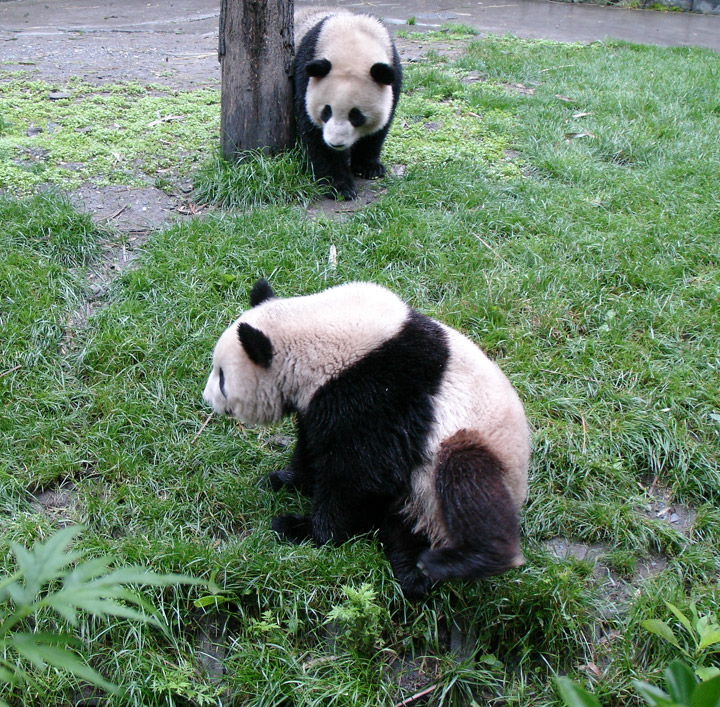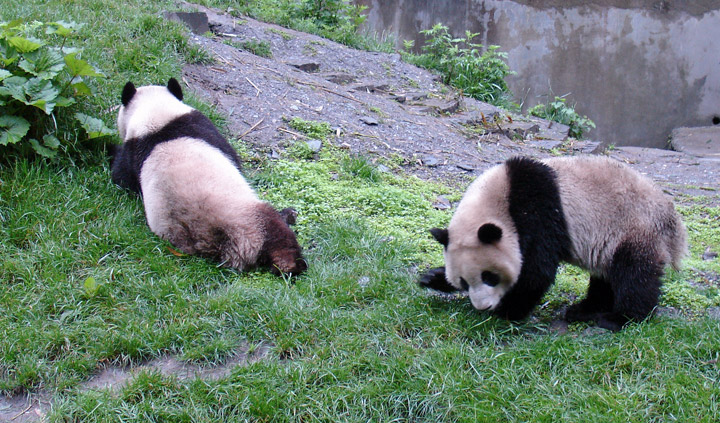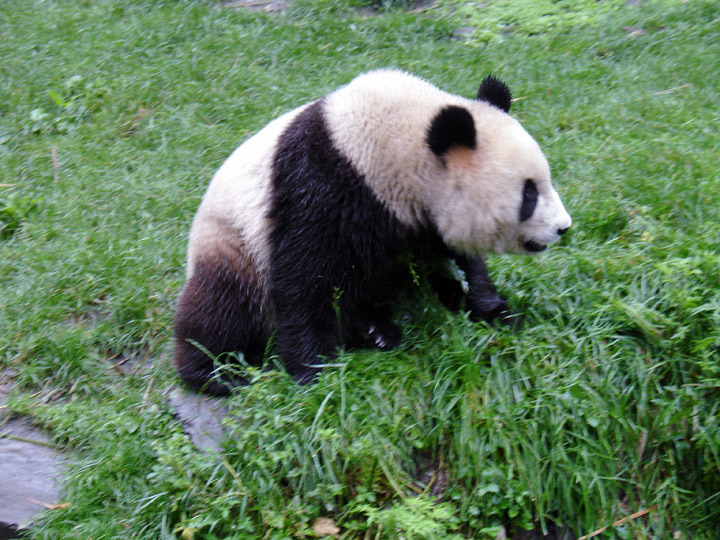 Giant pandas live at an altitude of between 1,200 and 3,500 meters (4,000 and 11,500 feet) in mountain forests that are characterized by dense stands of bamboo. Home ranges average 8.5 square kilometers (3.3 square miles) for males and 4.6 square kilometers (1.8 square miles) for females. .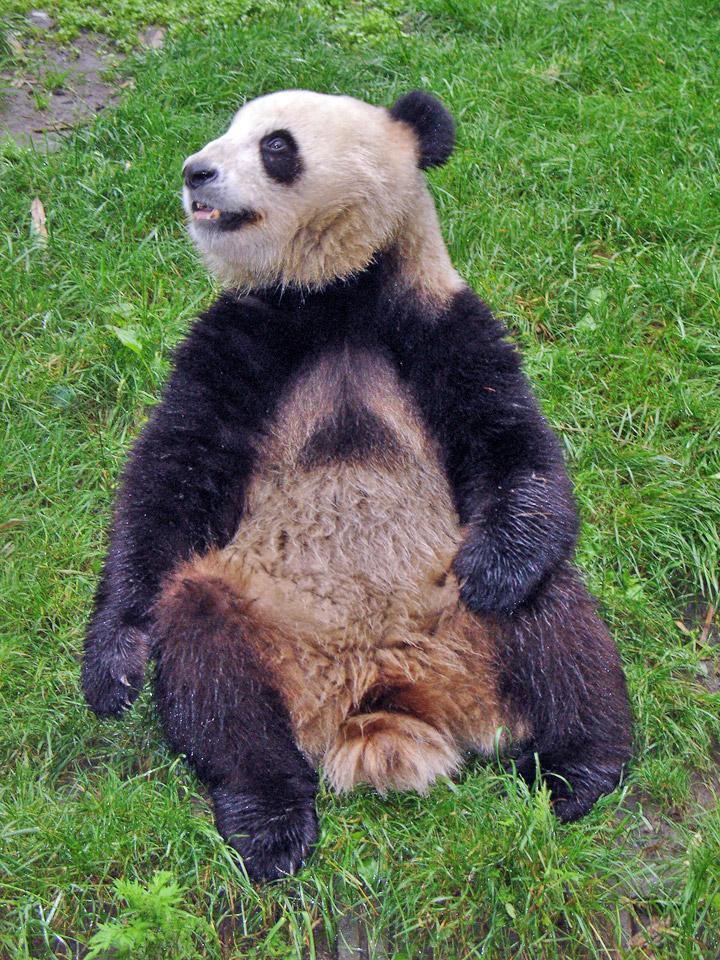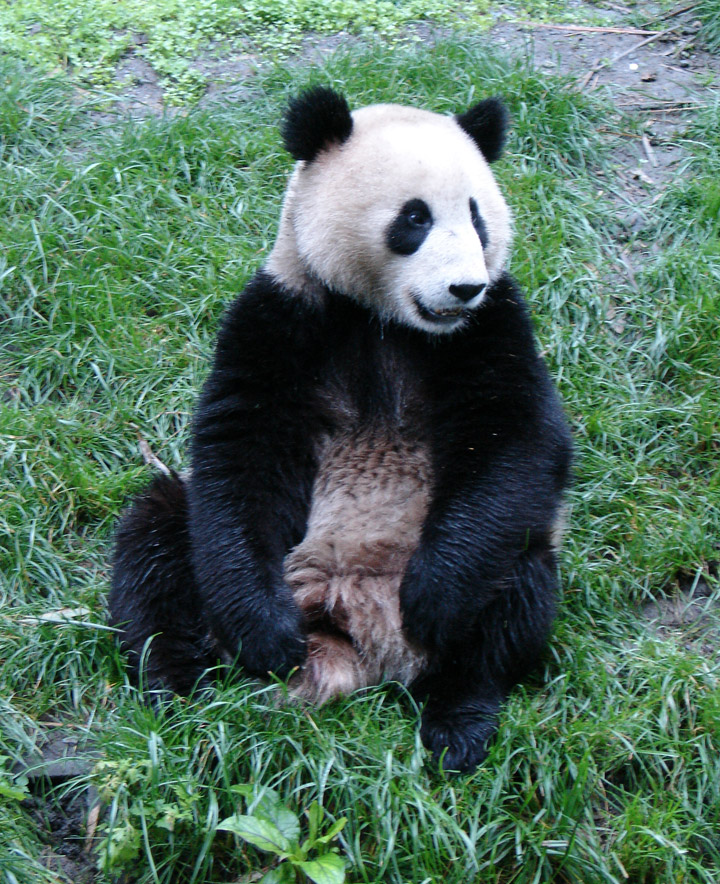 The sharply contrasting black and white coloration, added to the stocky characteristic shape of a bear, makes the giant panda one of the most recognizable animals in the world. The head, top of the neck and rump are white, while small patches of fur around the eyes, the ears, shoulders, front legs, and rear legs are black. When compared with other bears, the head of the giant panda is large in relation to its body.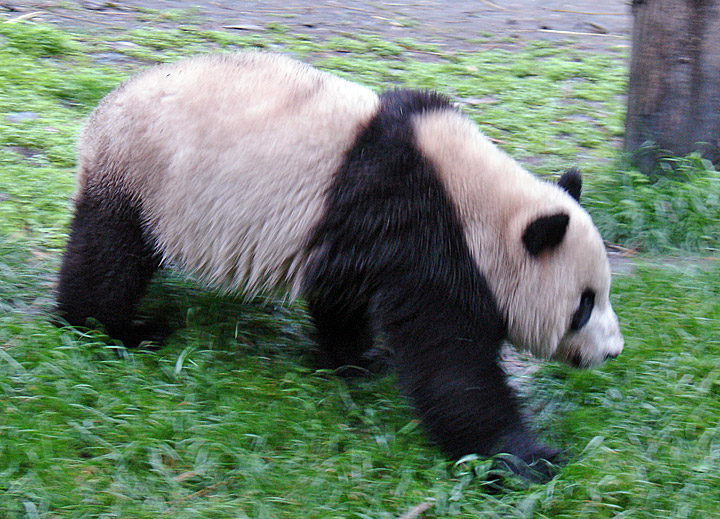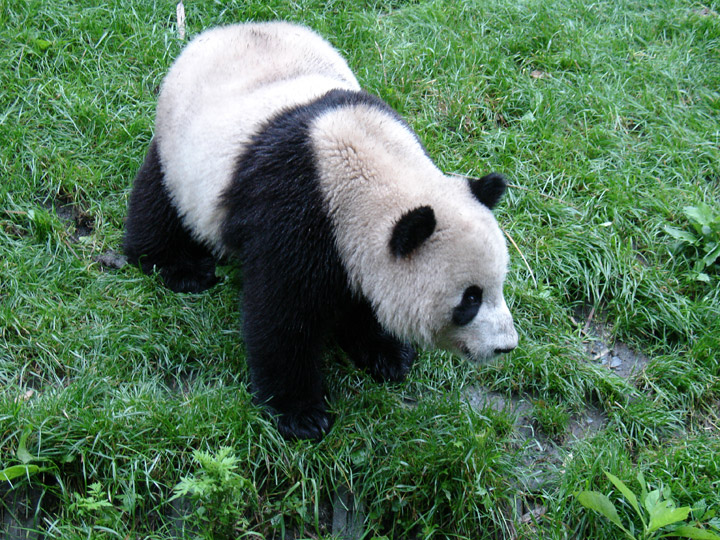 The front paw has six digits as a result of the radial sesamoid, the wrist bone, becoming extended to form an awkward, but functional, opposable thumb. The male genitalia are small and pointed to the rear, which is more similar to the red panda (Ailurus fulgens)than to other bears.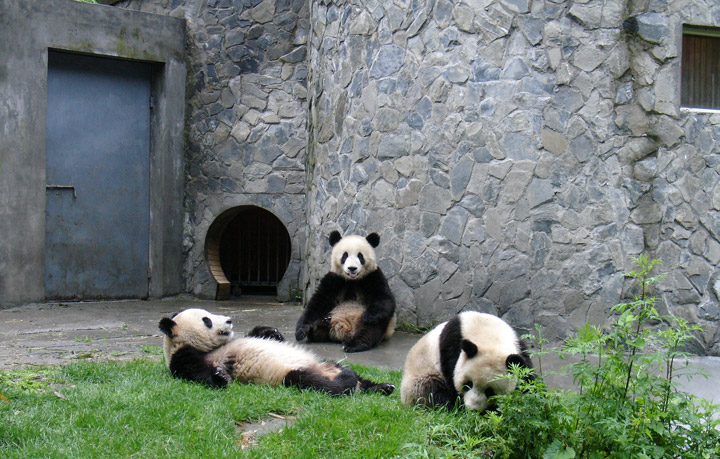 waiting on the porch for the food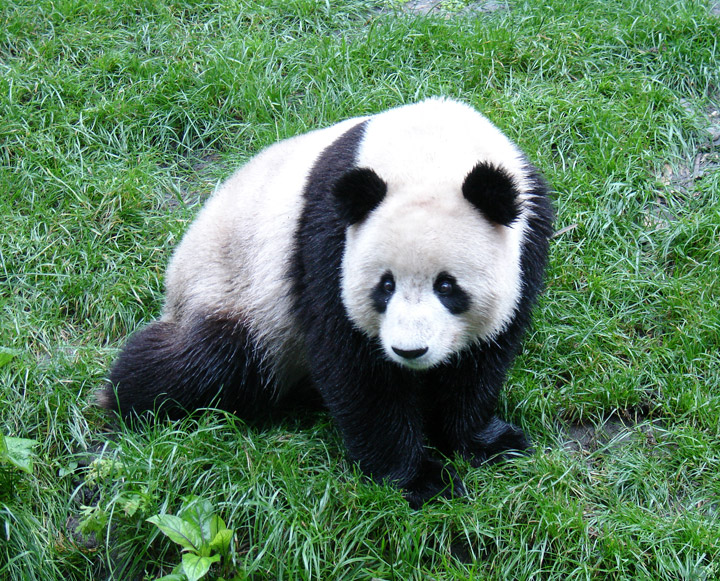 ---
---