Tupelo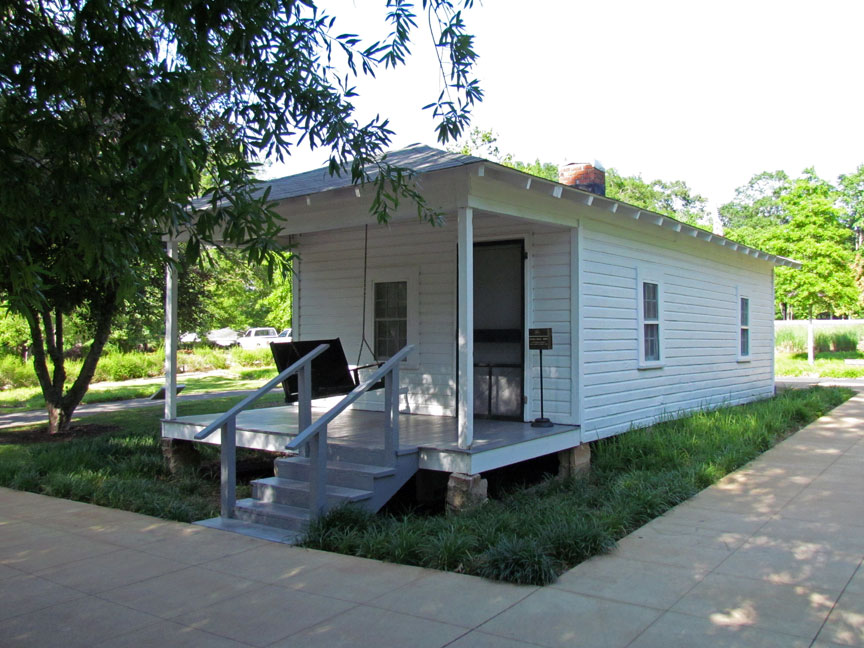 Birthplace of Elvis Presley
Tupelo is the largest city in and the county seat of Lee County, Mississippi, United States. It is the seventh largest city in the state of Mississippi, smaller than Meridian, and larger than Greenville. The Tupelo area — specifically the nearby village of Blue Springs — was selected during the spring of 2007 as the site for Toyota's eleventh U.S. automobile manufacturing plant. As of the 2000 United States Census, the city's population was 34,211. By 2008, the population was 36,223, with a metropolitan area population of 134,161, encompassing Lee, Pontotoc and Itawamba counties. The city is best known as the birthplace of Elvis Presley Situated in northeast Mississippi, the city lies between Memphis, Tennessee, and Birmingham, Alabama, along U.S. Highway 78 — slated to become Interstate 22 within a few years.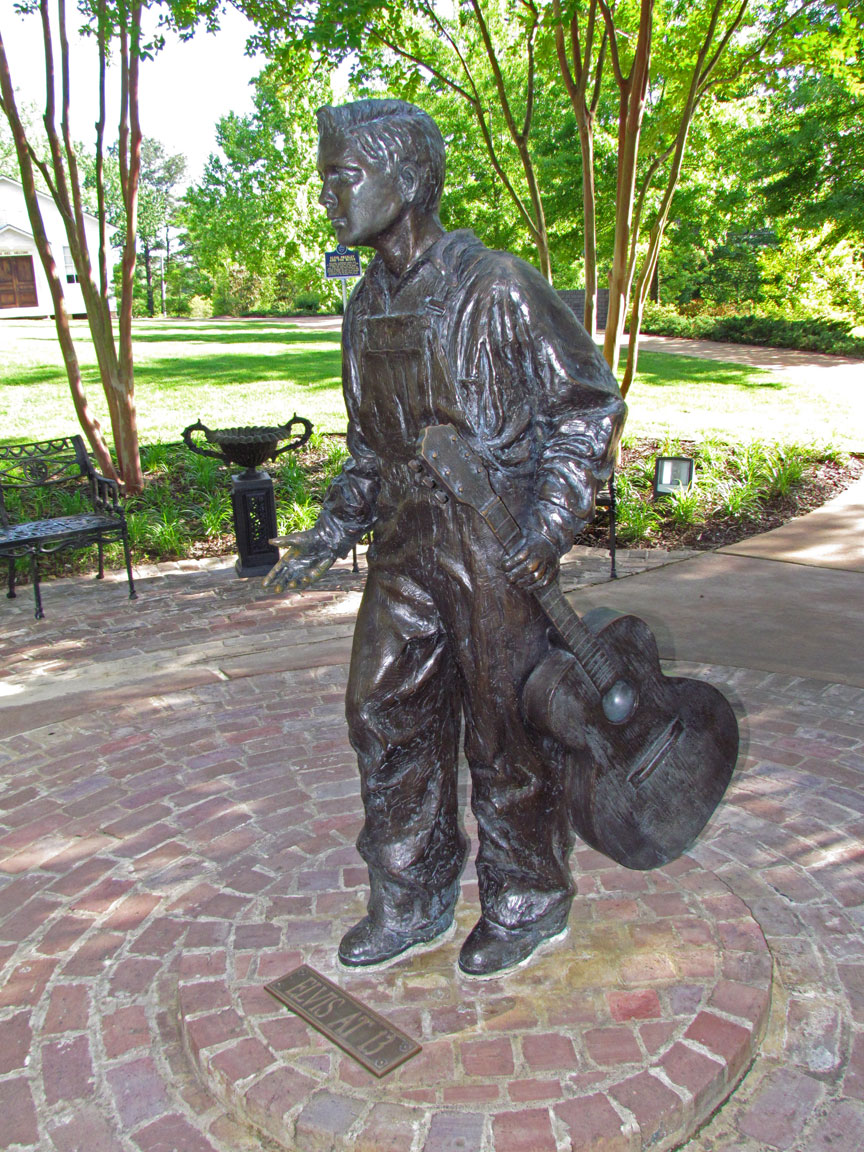 More Photos of the Elvis Presley Story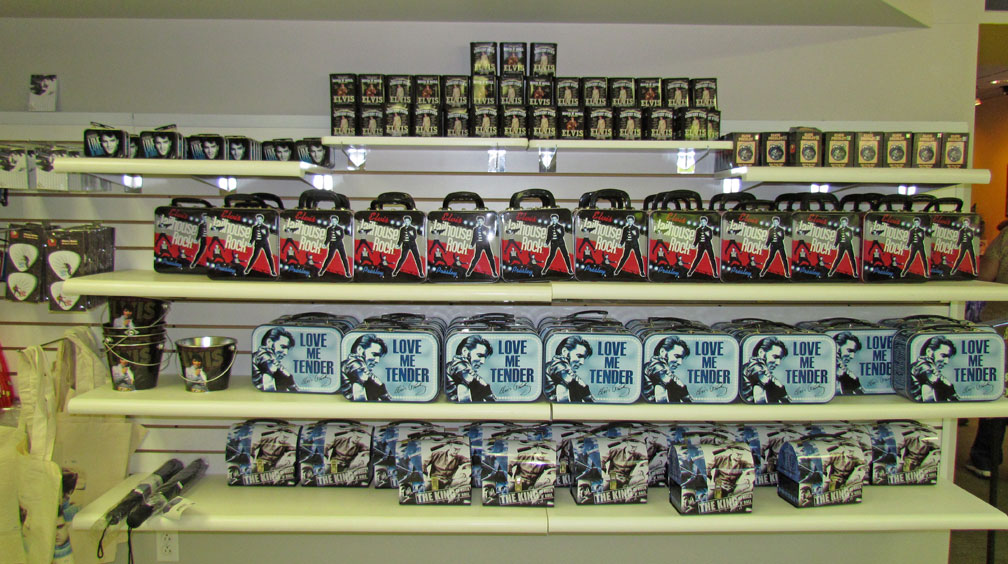 at the gift shop
European-American settlers had first named the town Gum Pond prior to the American Civil War, supposedly due to the high number of tupelo trees, locally known as blackgum, that grew in the area. The city still hosts the annual Gumtree Arts Festival. The Southern expression, Possum Up A Gum Tree came from this area. During the war, the local Battle of Tupelo was named after the trees in the area. In the post-Civil War era, Tupelo became the northern Mississippi site for the crossing of a railroad, which encouraged industry in the town. Once the town began to grow, it changed its name to Tupelo, in honor of the battle. Tupelo was incorporated in 1870 with a population of 618. The war site has been designated the Tupelo National Battlefield and is administered by the National Park Service (NPS).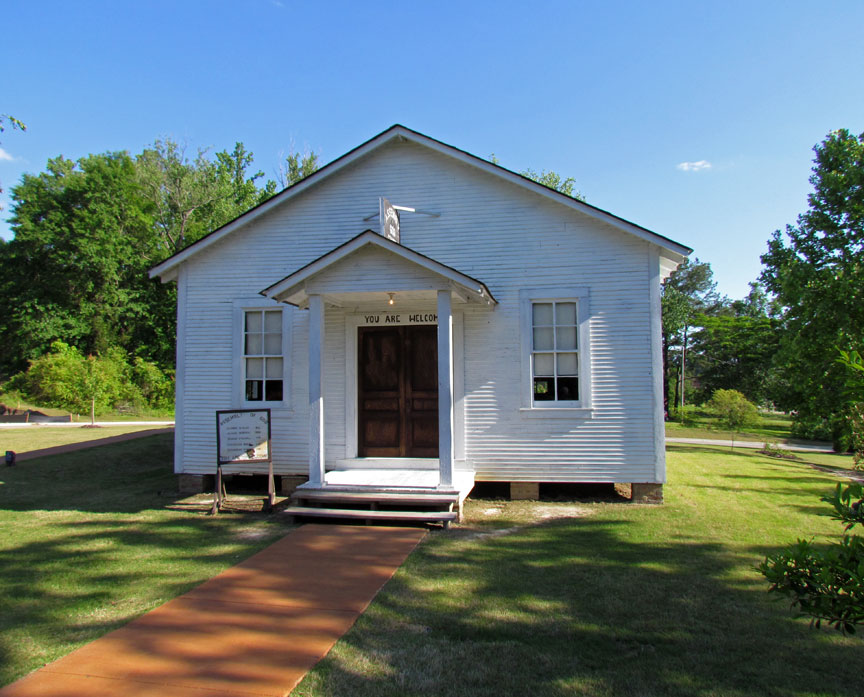 Elvis Presley's Childhood Church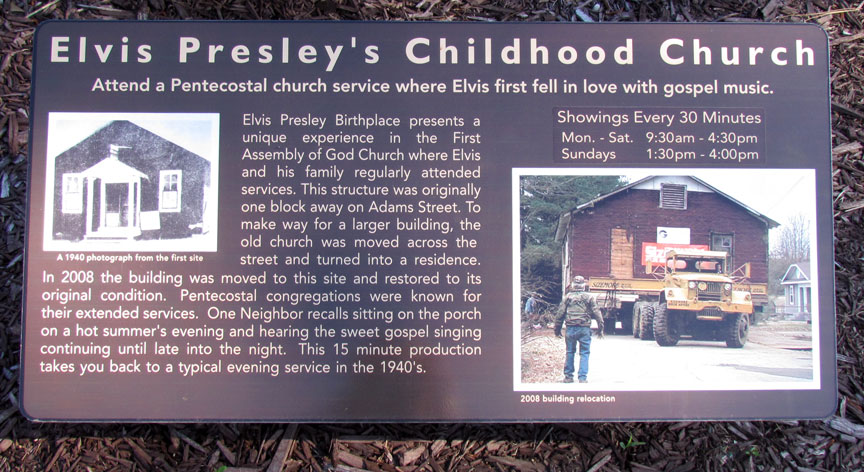 Famous prohibition-era gangster Machine Gun Kelly's last known bank robbery occurred on November 30, 1932 at the Citizen's State Bank in Tupelo netting his gang $38,000. After the robbery the bank's chief teller would say of Kelly, "He was the kind of guy that, if you looked at him, you would never thought he was a bank robber."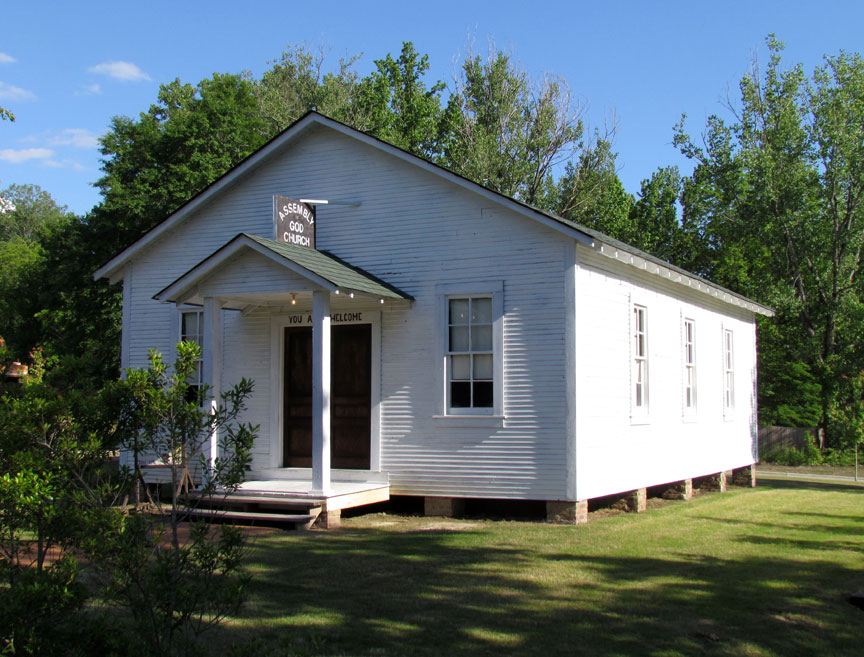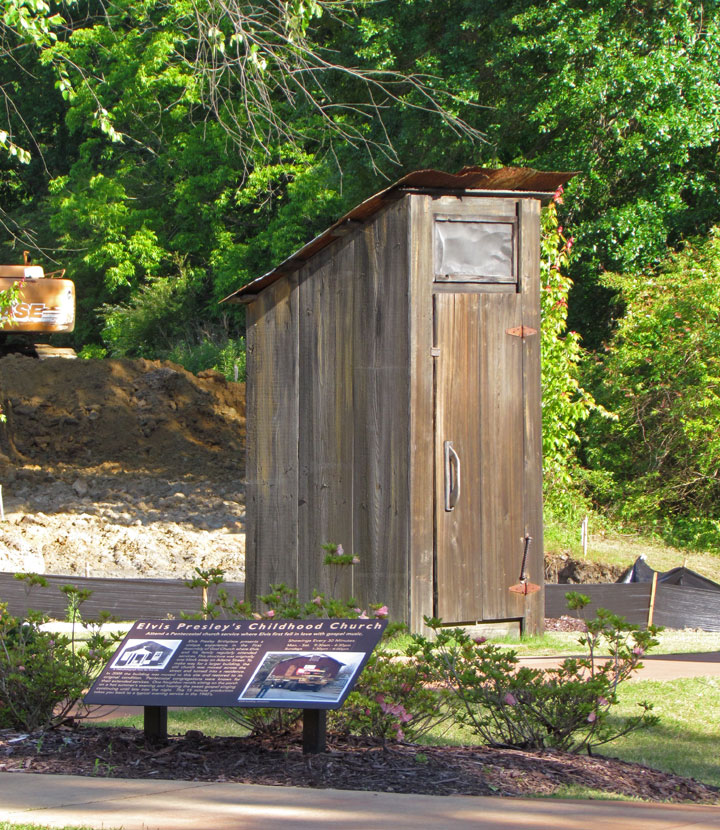 next to the church
In 1934 Tupelo and its region gained electricity from the new Tennessee Valley Authority. In 1935, President Franklin D. Roosevelt visited this "First TVA City".
Text from Wikipedia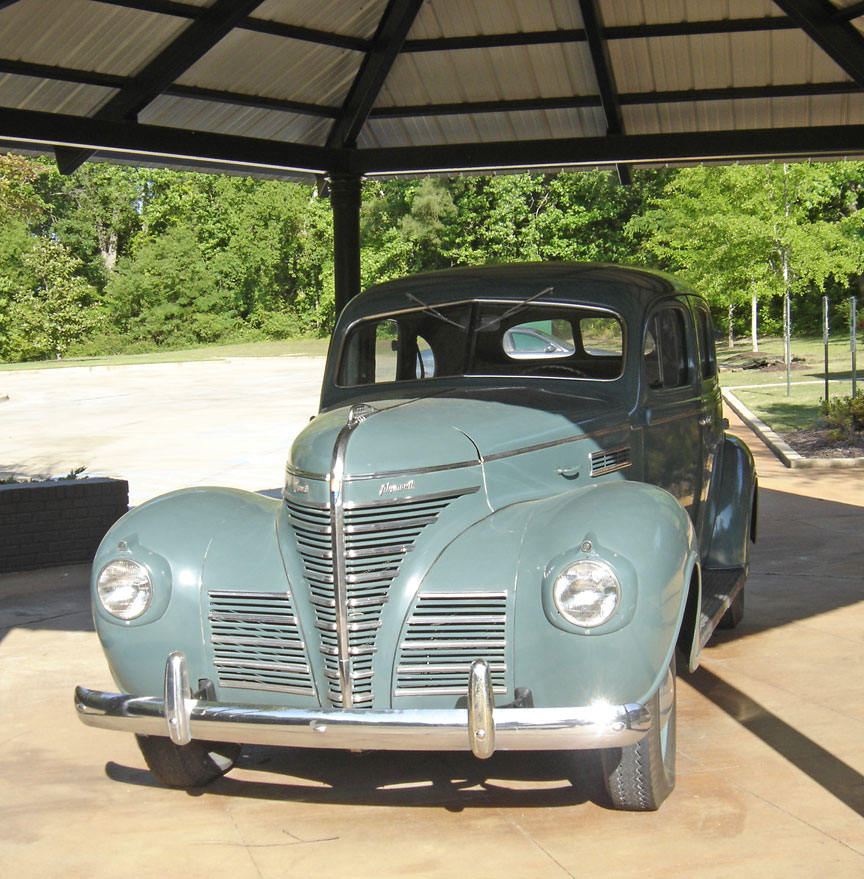 the car the Presley family used to drive to Memphis in 1935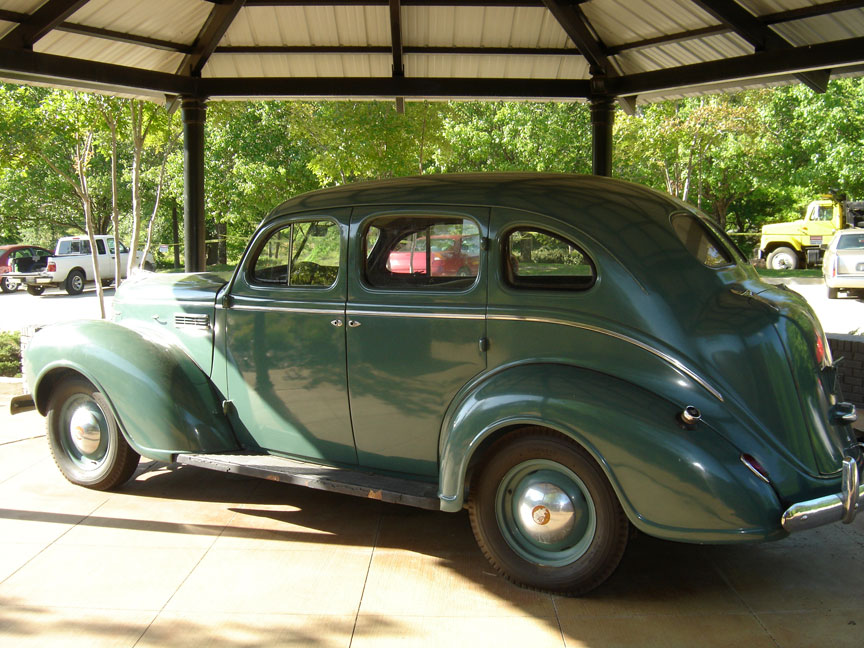 ---
---