Mammoth Cave
National Park
Photos from 1955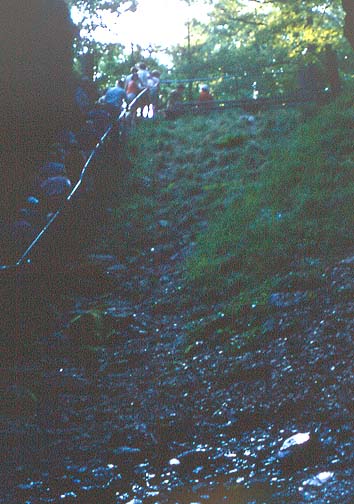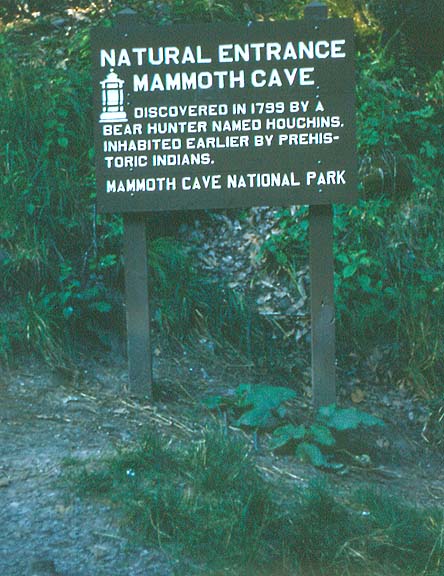 Mammoth Cave National Park, located in southwestern Kentucky, authorized in 1926 and fully established in 1941. The park was designated a World Heritage Site in 1981 and the core area of an International Biosphere Reserve in 1990 by the United Nations Educational, Scientific and Cultural Organization. The park contains Mammoth Cave, a series of limestone chambers and narrow passages on five separate levels; it connects to two other nearby cave systems to form 560 km (350 mi) of charted passageways—the longest known cave system in the world. Certain sections of the cave have formations that contain crystals of calcite, gypsum, and other minerals that lend the formations color.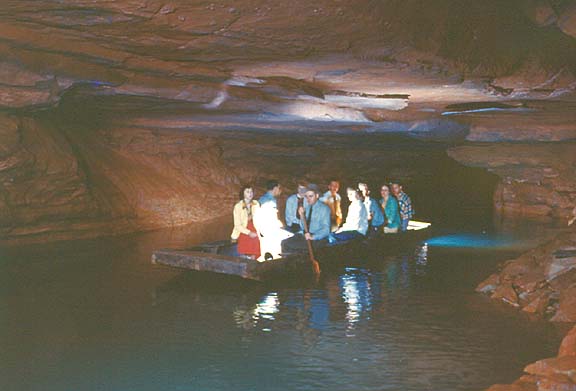 viewing the cave by boat on the Echo River
Flowing through the cave's lowest level 110 m (360 ft) below the surface, is a subterranean stream, the Echo River. The river is 1,200 m (4,000 ft) long, with a maximum width of 60 m (197 ft), and it contains rare animals, including blindfish and colorless and eyeless crayfish. The caverns remain at a near constant temperature of 12° C (54° F).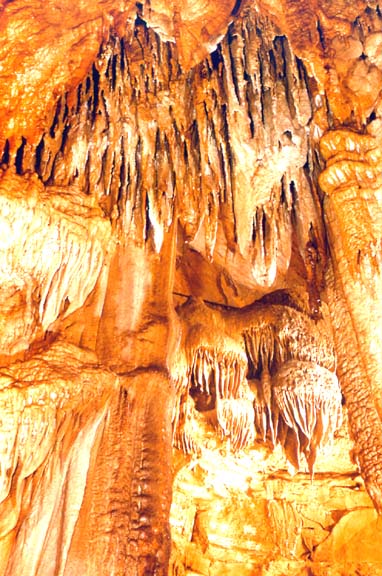 active formations

Mammoth Cave was rediscovered by pioneers in 1798. Archaeological discoveries indicate prehistoric Native American exploration of the cave. The mummified body of a pre-Columbian man was found in the cave in 1835. During the War of 1812, the Rotunda, the first large chamber of the main cave, was mined for saltpeter (niter) from which gunpowder was manufactured. In addition to the cave, the park contains a region of forests and hills traversed by the Green River, which receives the Echo River and other underground streams. Area, 21,380 hectares (52,830 acres).

Text from Microsoft Encarta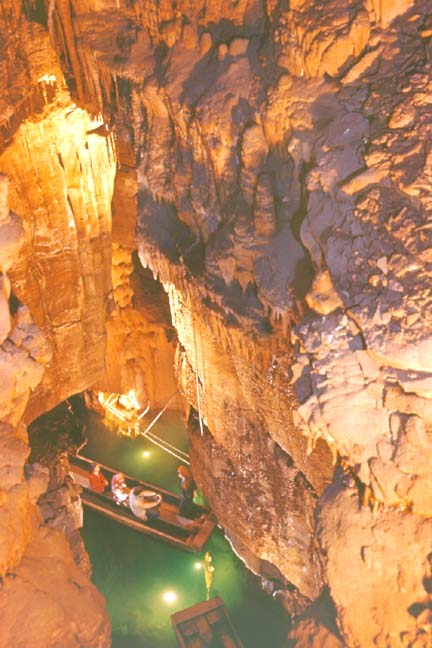 ---
---