Indianapolis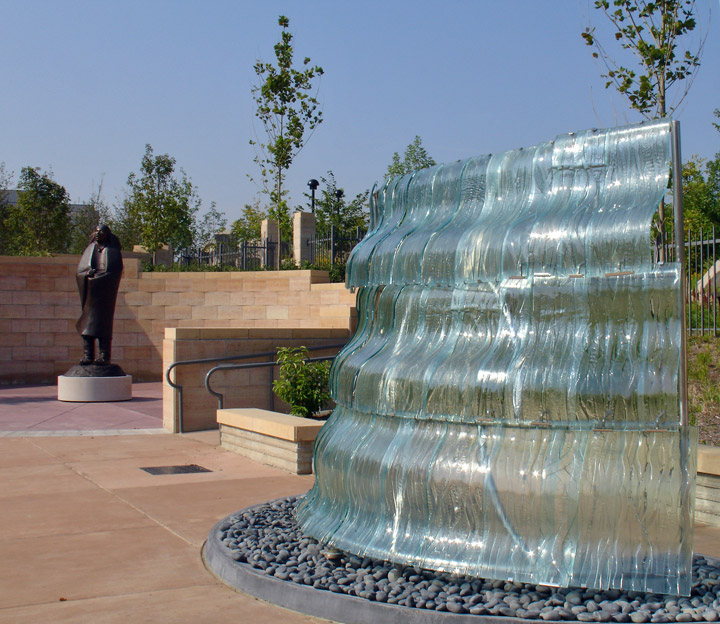 Art along the canal
Indianapolis, city in the geographical center of Indiana and capital of the state. Also the seat of Marion County, with which it consolidated in 1970. Historically a leading center of manufacturing and commerce in the Midwest, Indianapolis also is an important transportation hub. Known as the Crossroads of America, four interstate freeways and four federal highways meet in Indianapolis, putting the city within a day's drive of one-half the nation's population.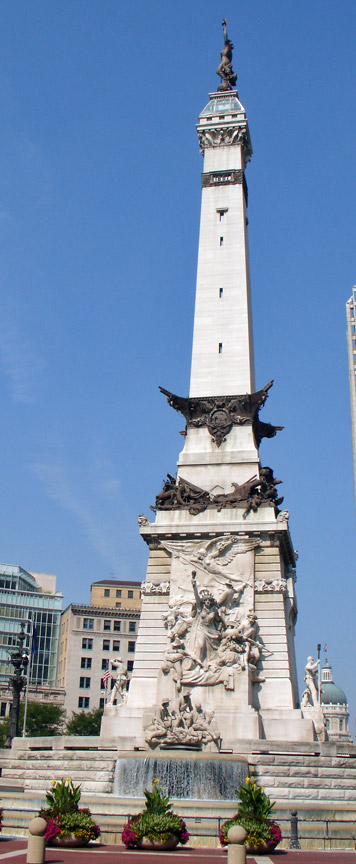 Soldiers and Sailors Monument
The tallest buildings appear in a ten-block area known as Mile Square, so named because the original city plat was 1 sq mi (2.6 sq km) in area. This is the business and historic heart of Indianapolis. Modeled after Washington, D.C., main streets radiate from Monument Circle at the heart of Mile Square to all parts of the city.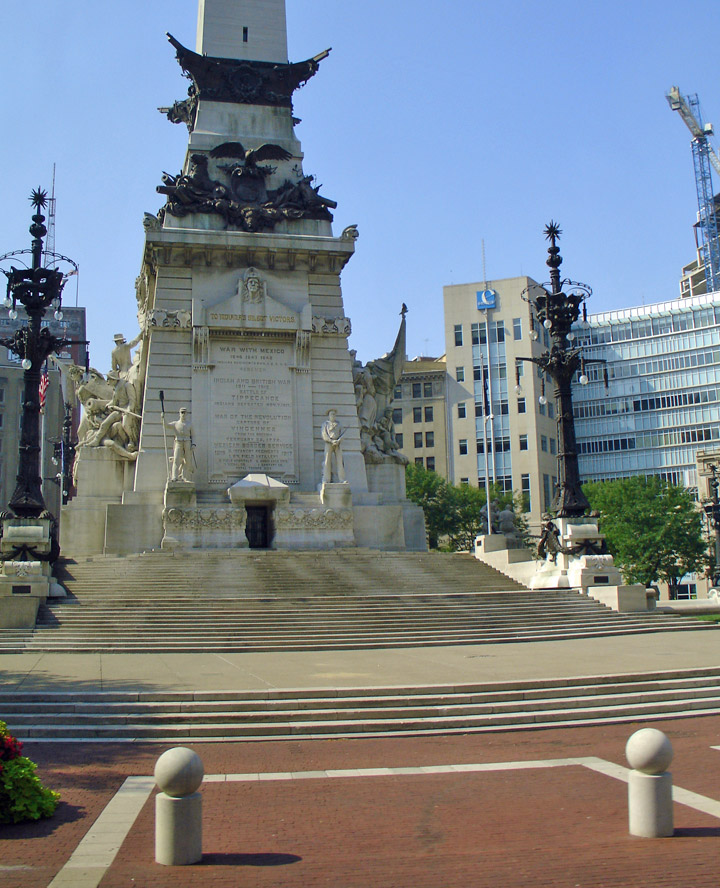 At the center of the circle is the Soldiers and Sailors Monument (dedicated in 1902), considered by many as the symbol of the city. Standing 87 m (284 ft) tall, the monument is topped by a victory statue. Other notable historic structures near the city center are the Statehouse, constructed with Indiana marble and completed in 1888, and the Gothic-style Scottish Rite Cathedral, completed in 1929. The Indiana War Memorial Plaza, covering five city blocks and a popular site for festivals and events, also contains a massive memorial to the state's military dead and the national headquarters of the American Legion.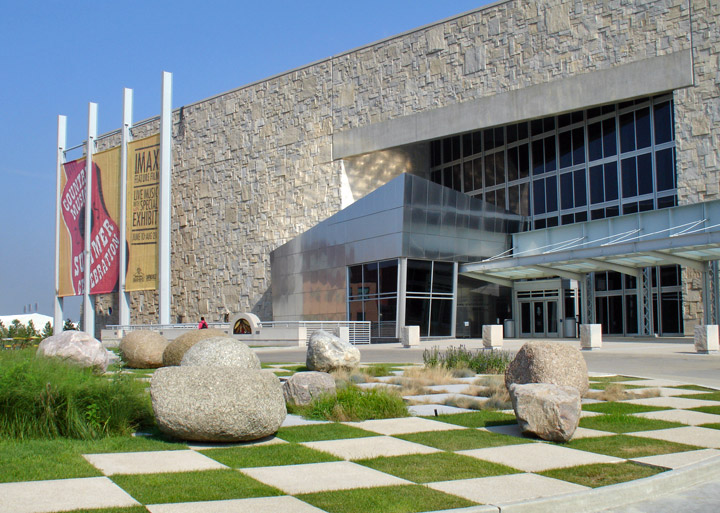 Indiana State Museum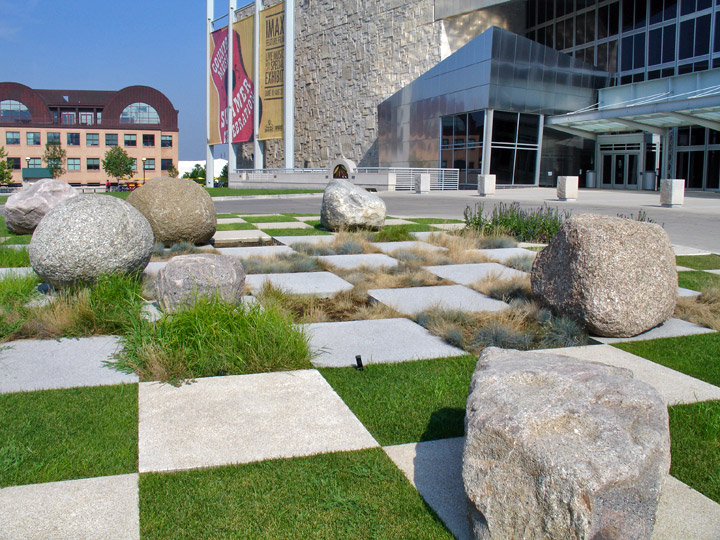 the checkerboard landscape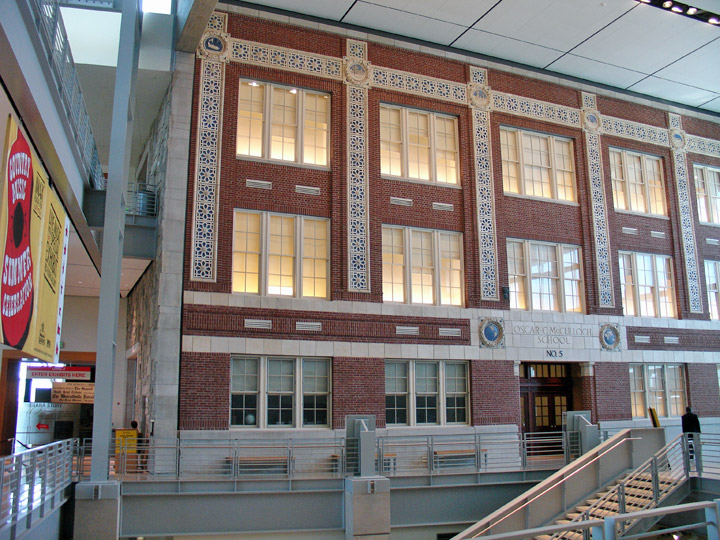 interior museum facade of school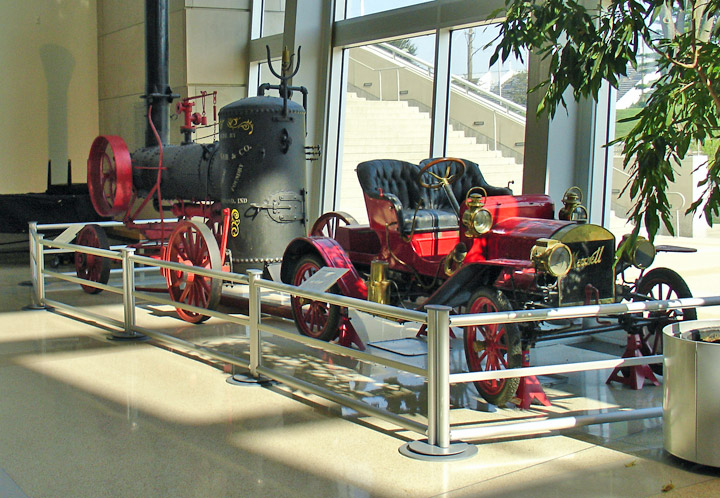 steam engine and an old motor vehicle
The enclosed four-square block Circle Centre Mall opened downtown in 1995. Union Station, built in 1888, was renovated in 1986 into a market and entertainment complex. The original station constructed in 1852 was the first train station in the nation to handle multiple railroad lines (thus the name "union").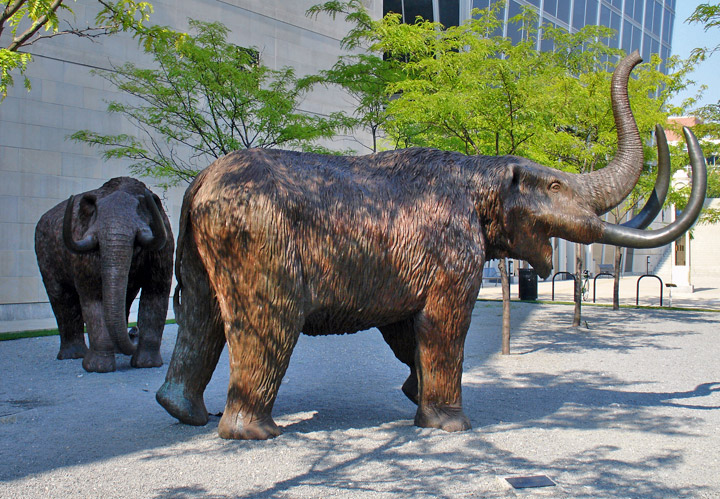 behind the Indiana State Museum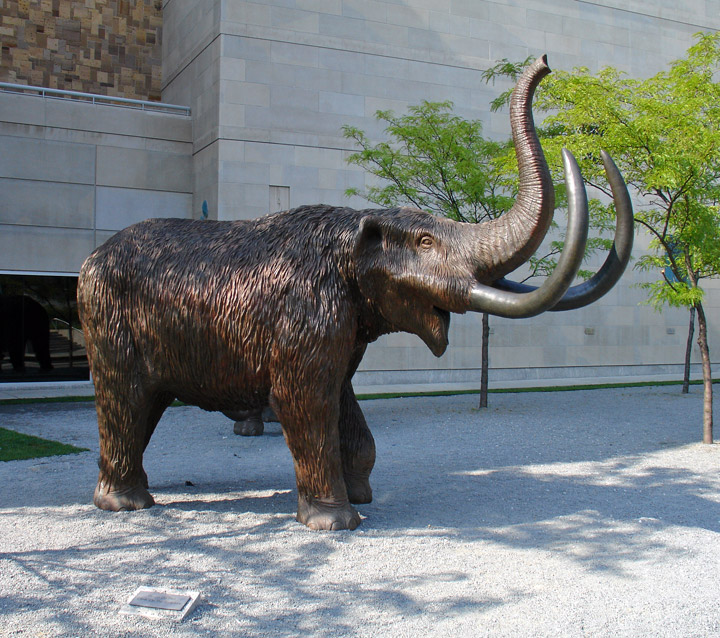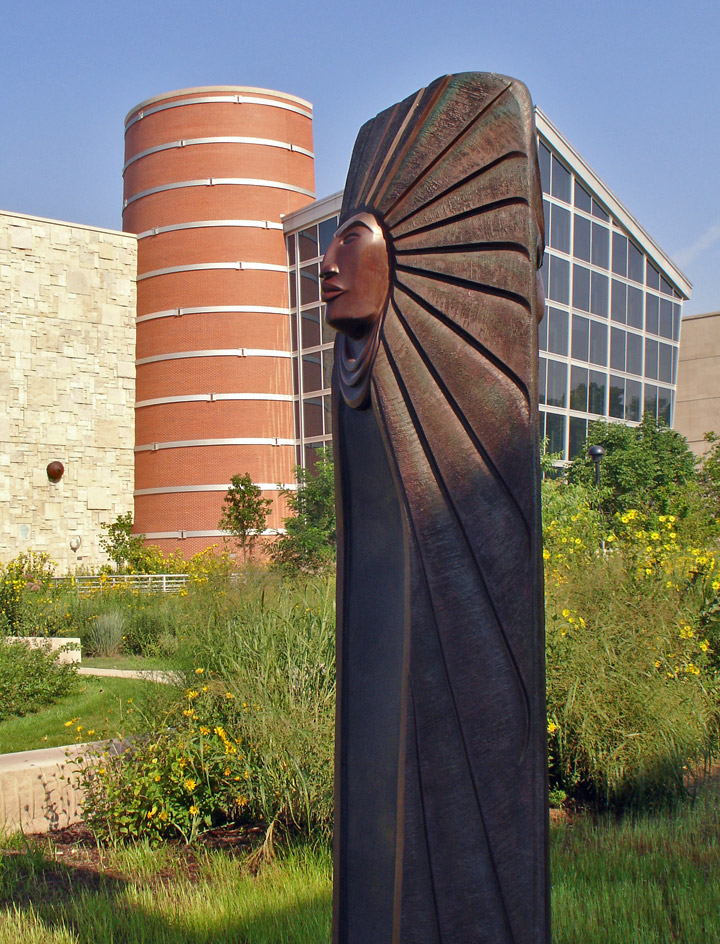 Native American statue next to the Indiana State Museum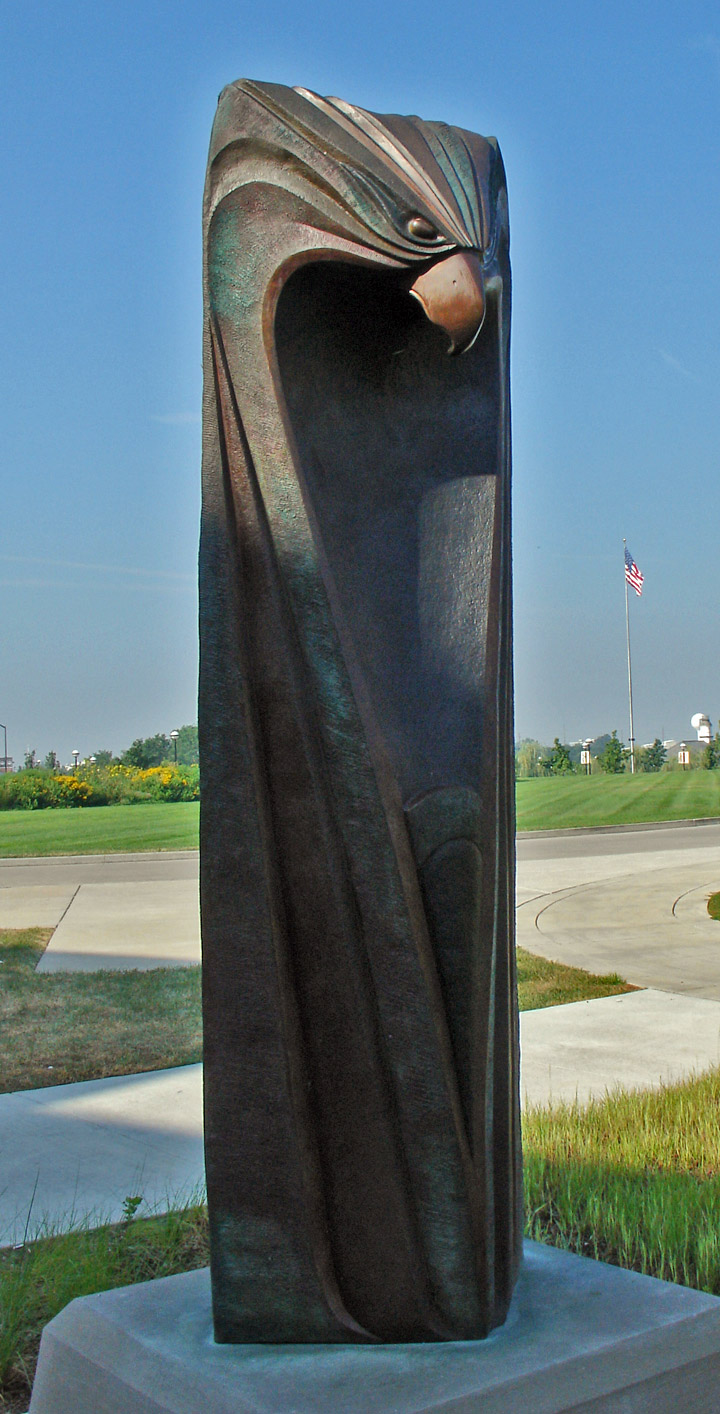 Eagle on the reverse of the statue

Ringing the Mile Square are a number of historic districts such as Woodruff Place and Lockerbie Square. To the immediate northwest of downtown is Indiana Avenue, the historic center of the city's black population. Some 6 km (4 mi) due north of Monument Circle is the North Meridian Street Historic District, a stretch of mansions built in the 1920s and 1930s, including the Governor's Residence. The district ends at the Central Canal, a waterway constructed in the 1830s. Office parks, shopping centers, and other large commercial structures exist at the city's edge, especially to the north along Interstate 465.

Text from Microsoft Encarta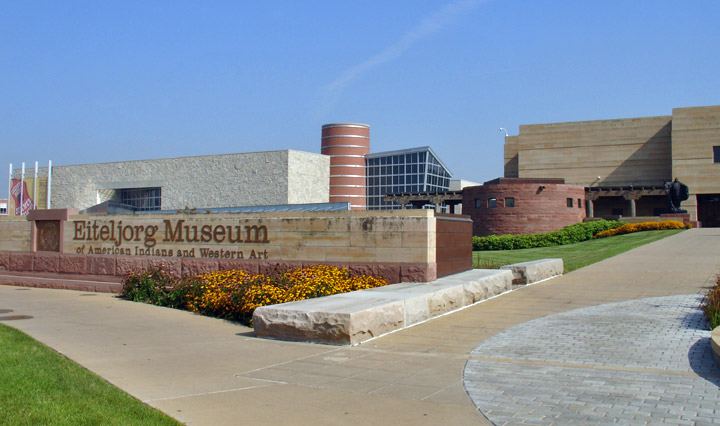 Eiteljorg Museum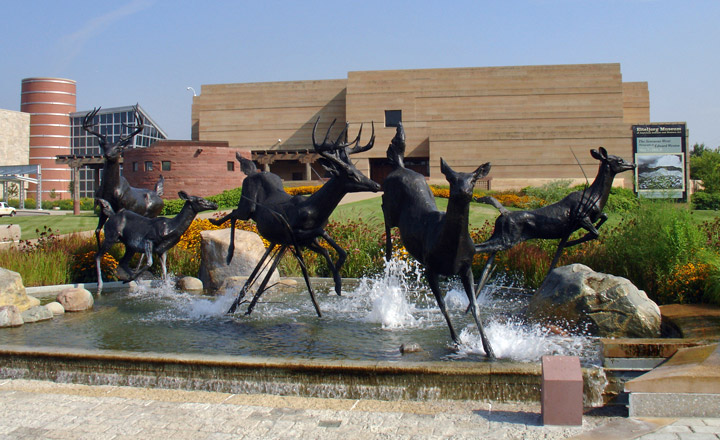 Museum of American Indians and Western Art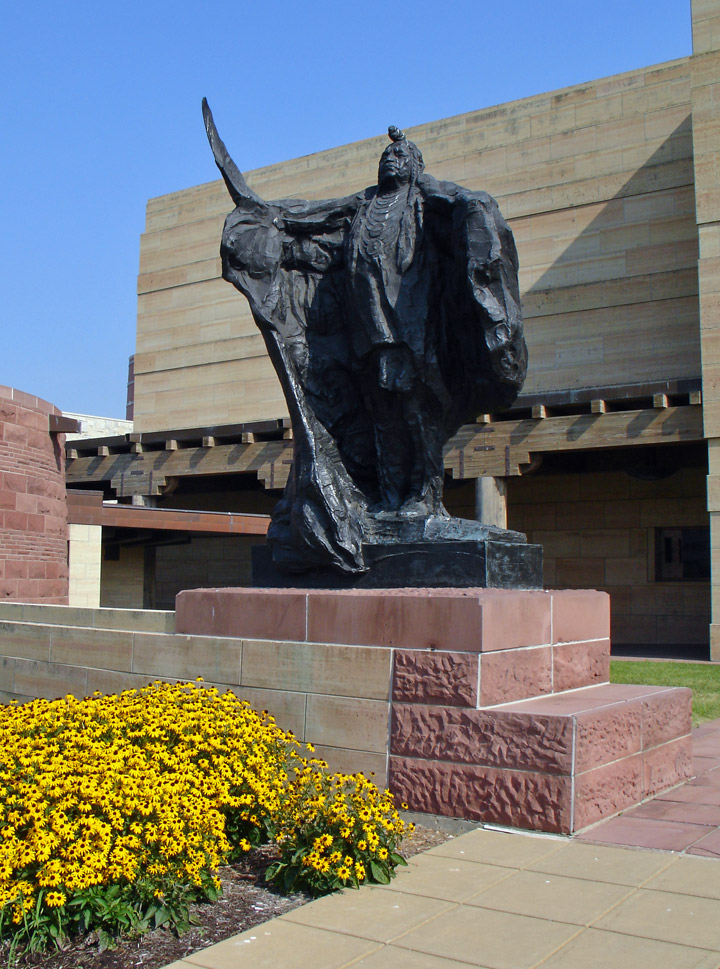 collection of Native American Art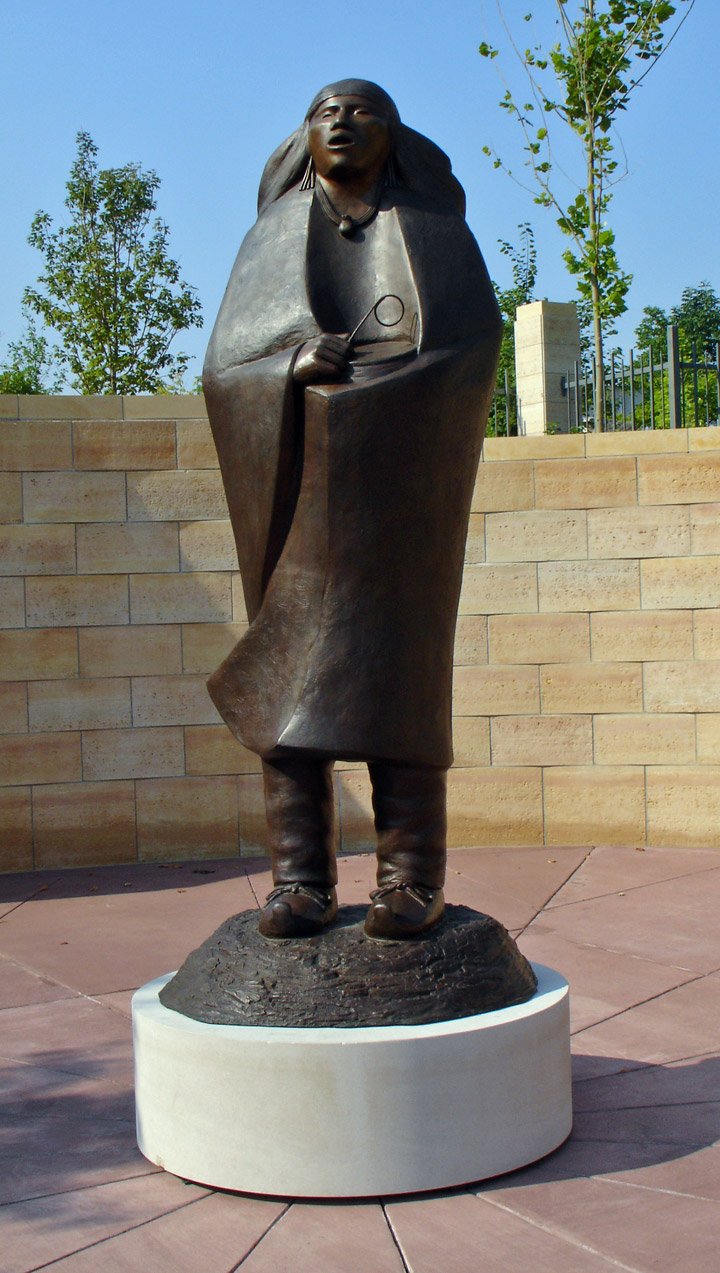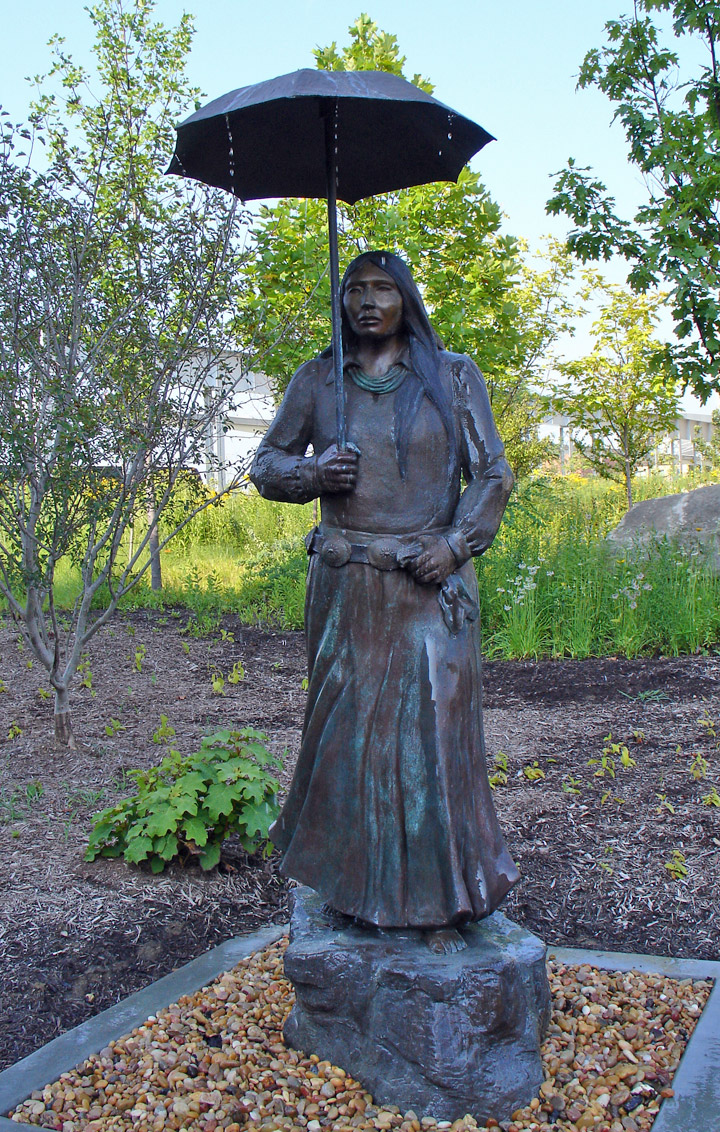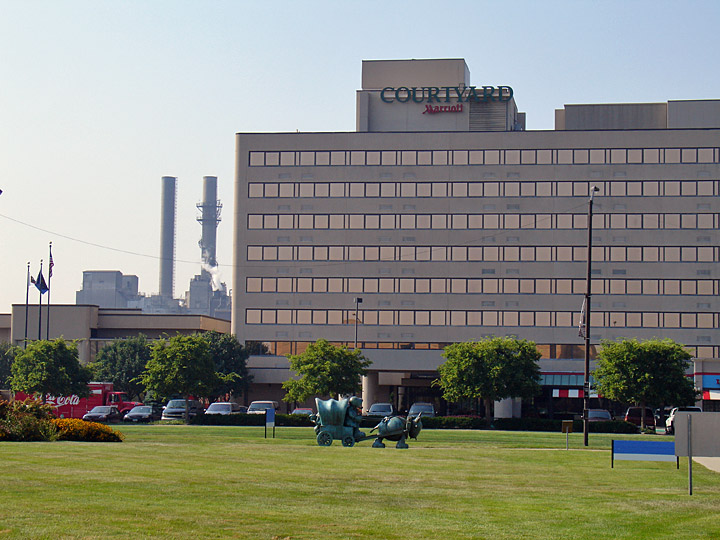 across the street is the Courtyard Marriott
---
Tom Otterness
New York sculptor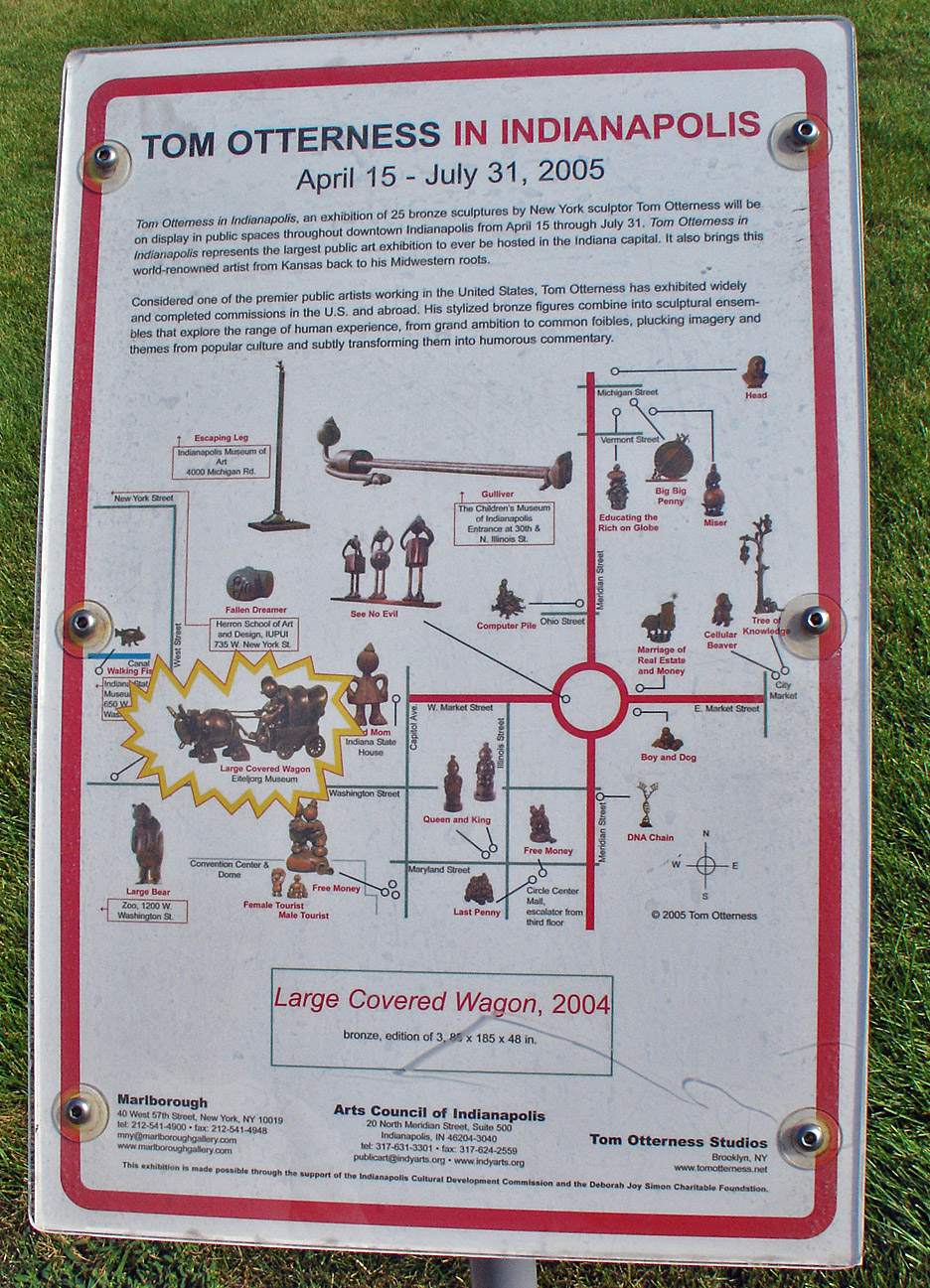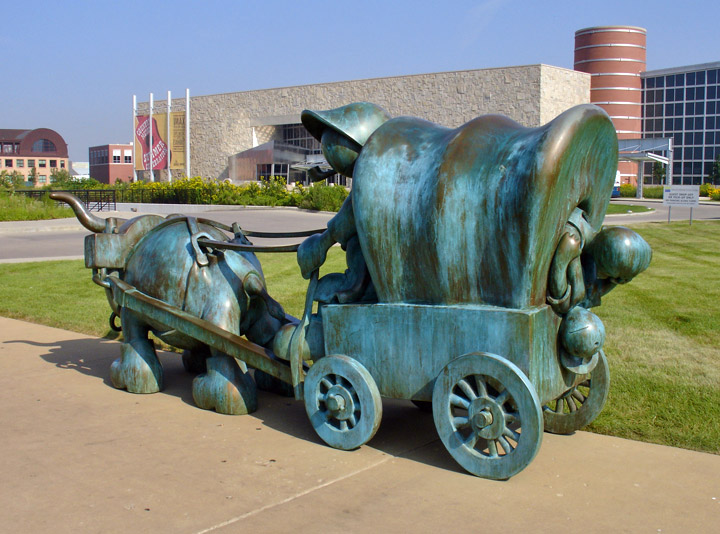 Large Covered Wagon
in front of the Eiteljorg Museum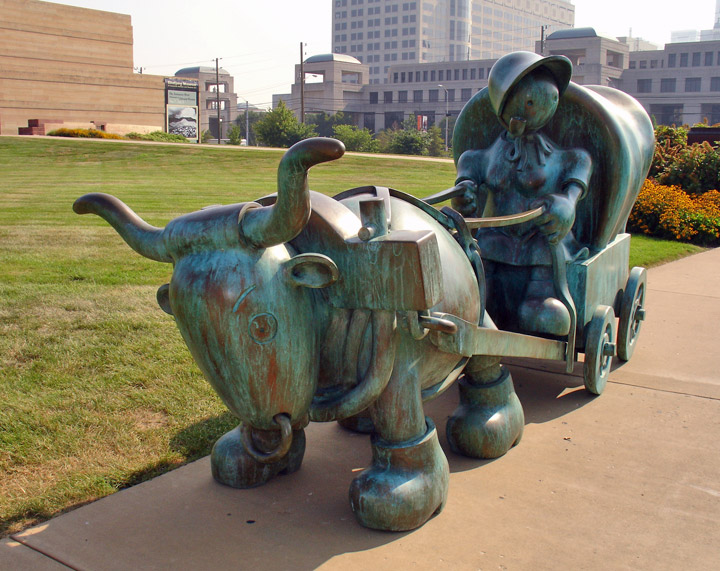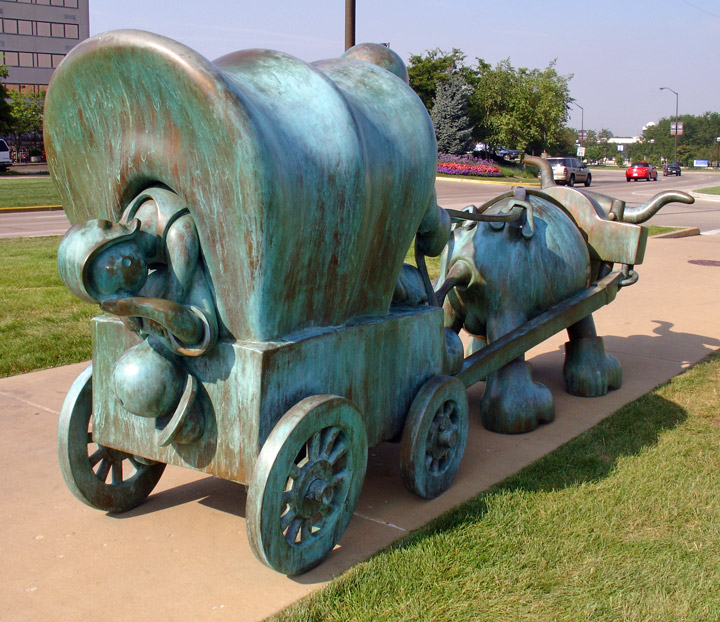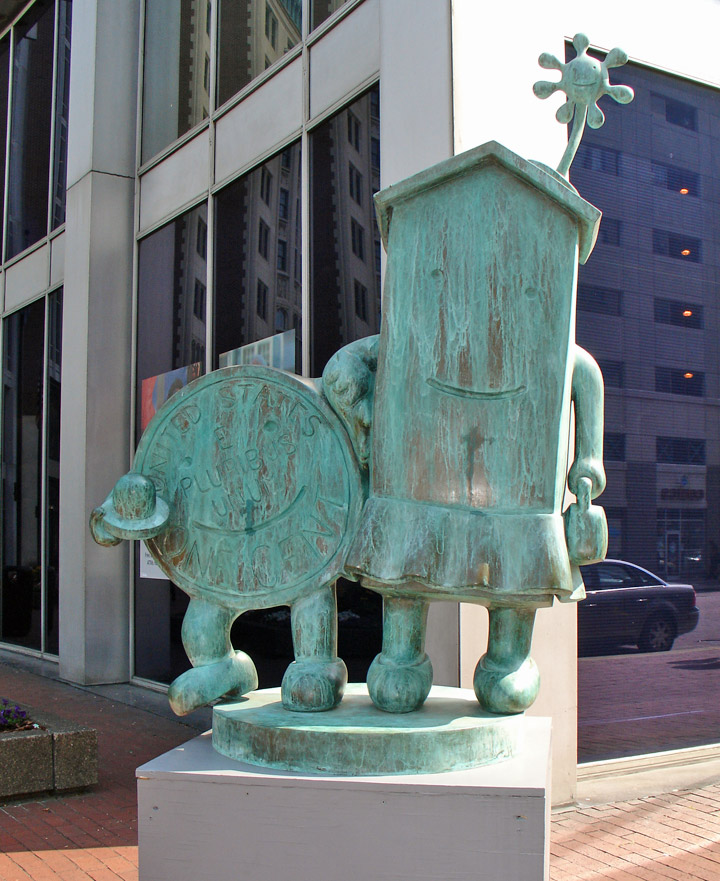 Marriage of Real Estate and Money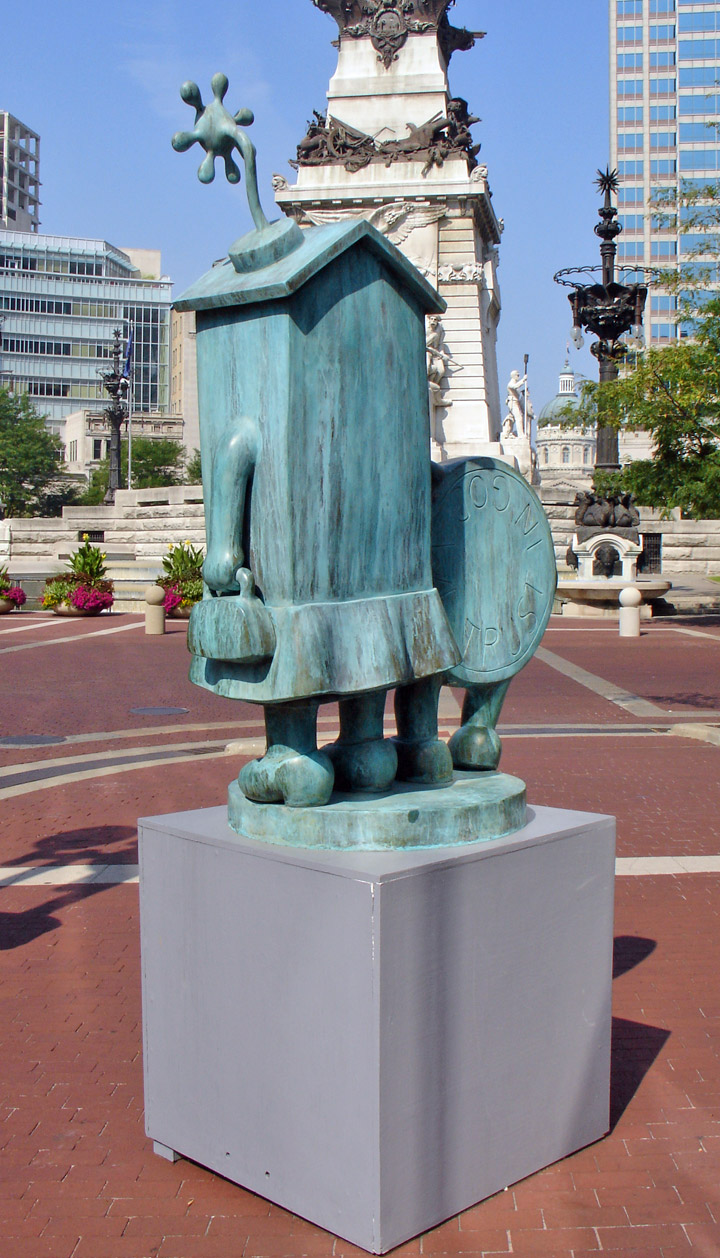 located next to the Soldiers and Sailors monument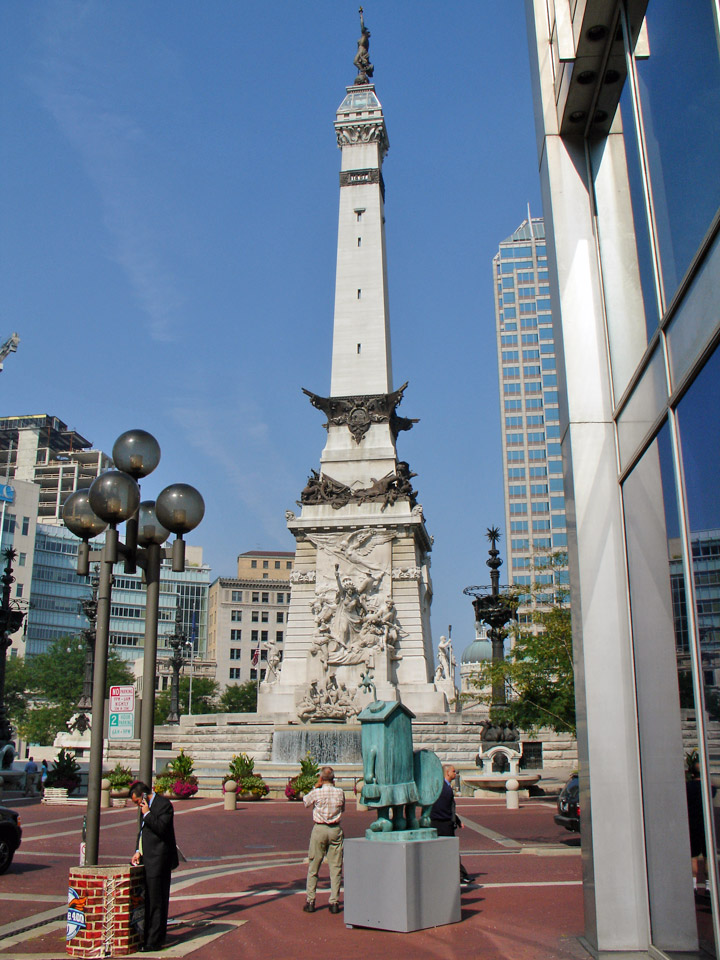 Soldiers and Sailors monument
---
---