Poċitelj
Bosnia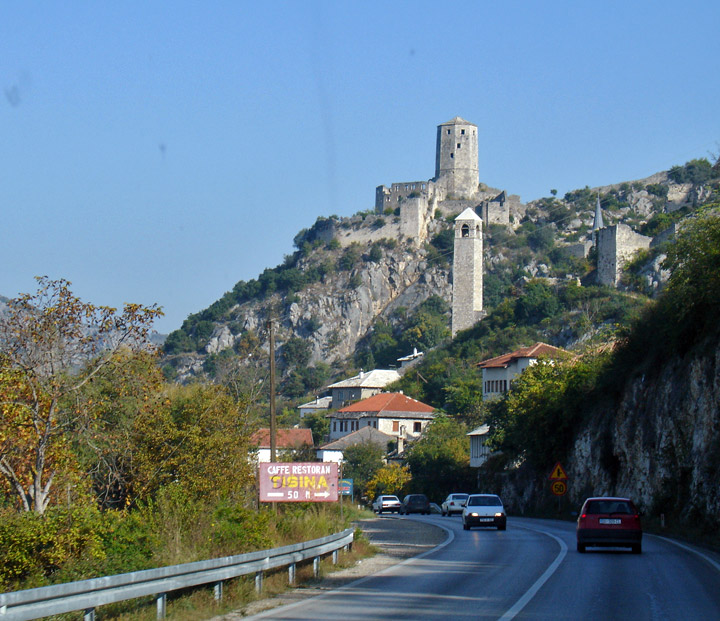 Poċitelj
Passing through Mostar, following river Neretva towards Adriatic sea, almost suddenly, on your left, you will see an old, picturesque place, a living proof of Turkish domination: an old mosque from 1563, and "madrasa" (religious high school) from the year 1664 (that used to be a very stylish hotel) a hamam, elegant houses that once belonged Muslim aristocracy from the 18th century. An extraordinary site in the heart of Herzegovina, partially destroyed in August 1993 by HVO (Croatian forces). Ethnical cleansing finished the business. In spite of all said, the old town has managed to preserve its unchanged attractiveness, and today, due to the restoration process, has started to regain its previous glow.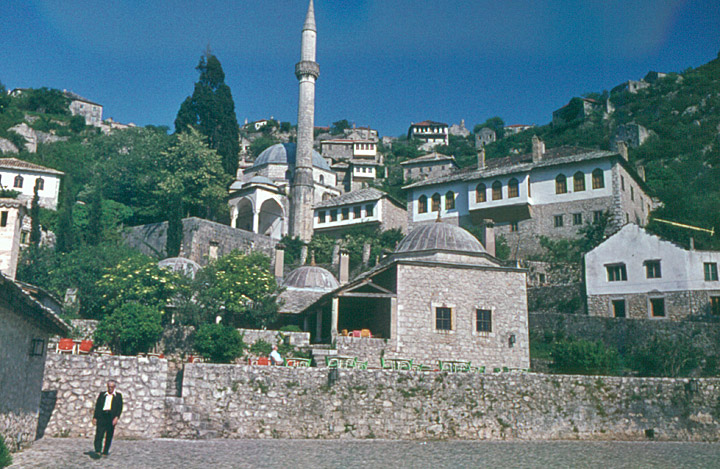 town view 1975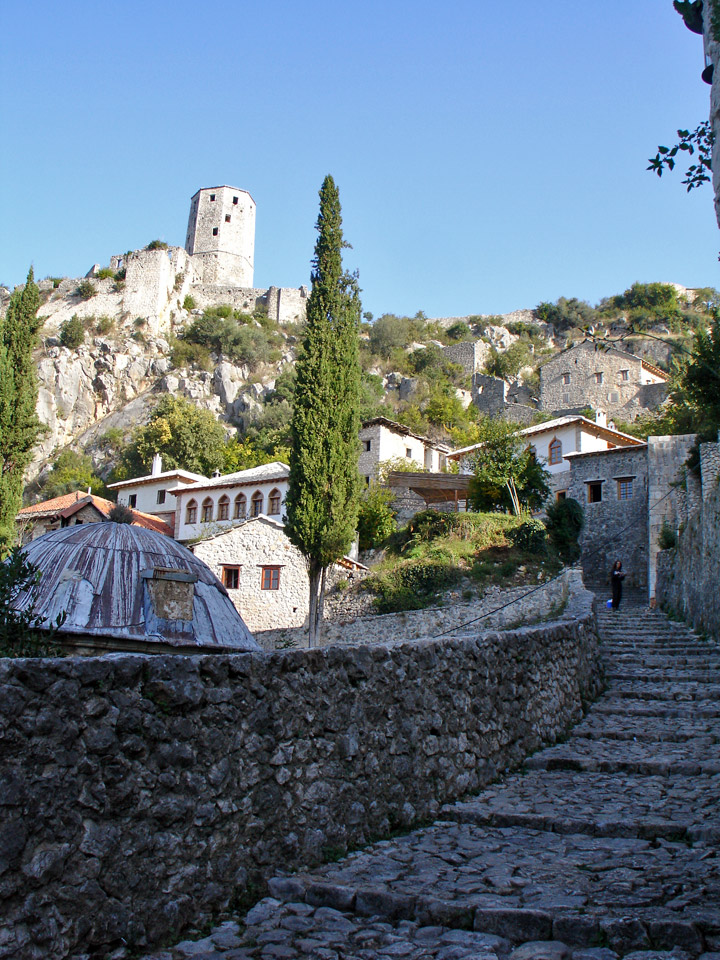 town view 2006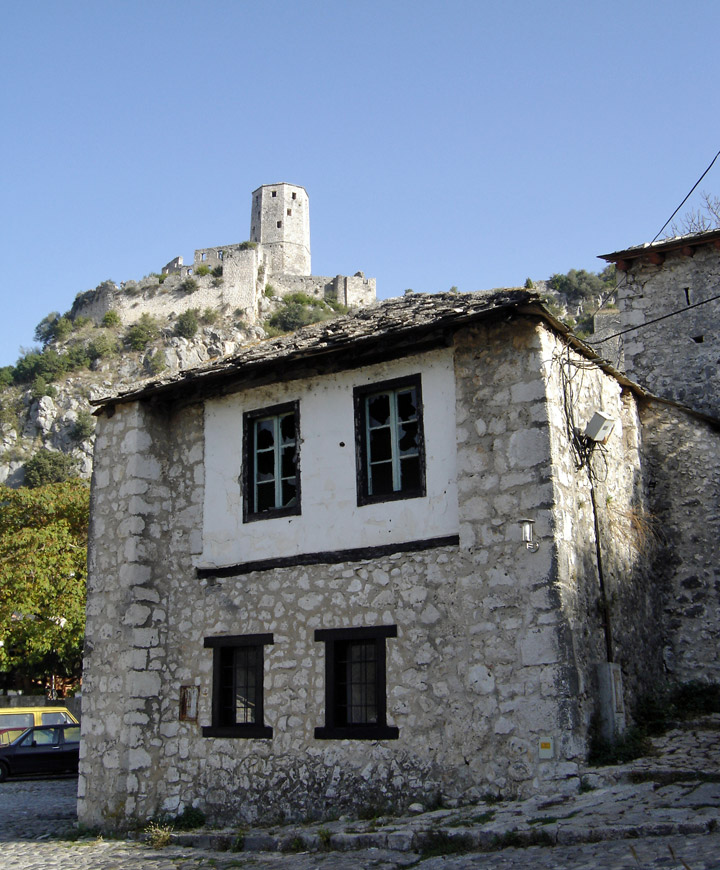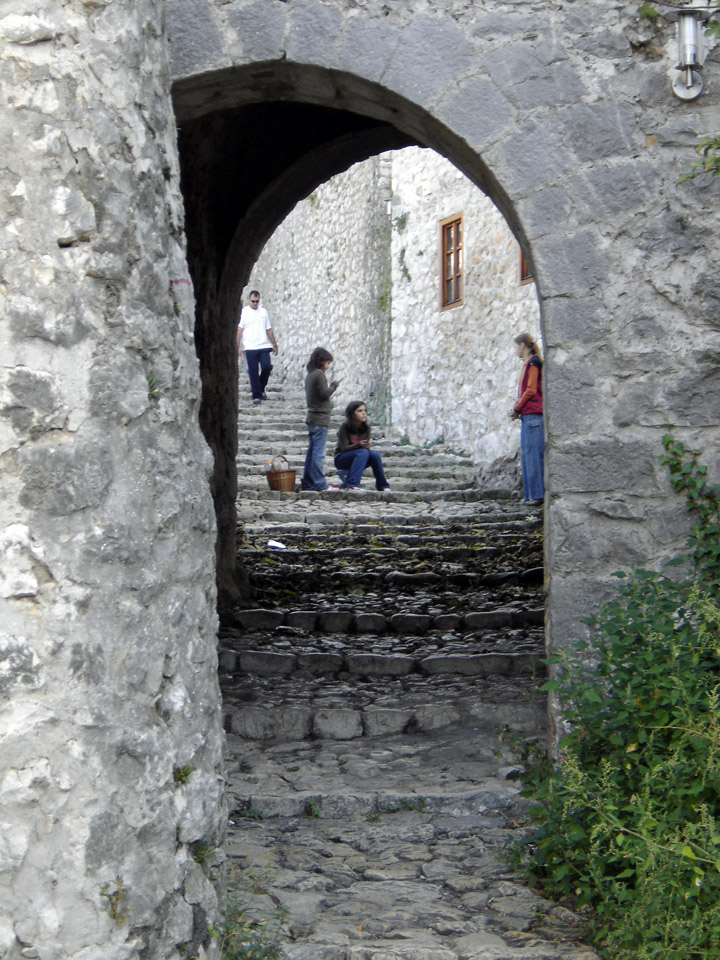 refugee children on the street
The medresa of Sisman Aga suffered only minor damage in the HVO assault and is currently used as a school again for the first time since Ottoman days. The students this time are refugee children of Bosnian Croat families from Kakanj in central Bosnia and now living in Pocitelj, where they don't want to be - they'd rather go home, but are now being used as political pawns by politicians.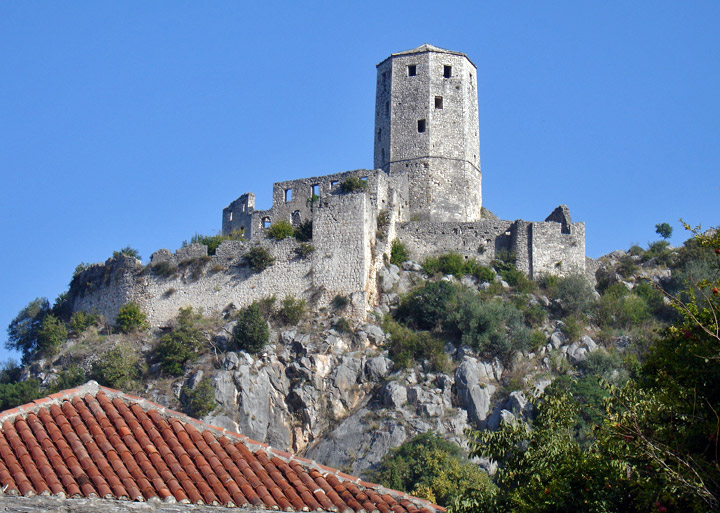 the fortress
After the town was "cleansed" of its Muslim population and Muslim civilians taken away to concentration camps, the Croatian Defense Union (HVO) militiamen placed a cross at the top of the ancient fortress, overlooking the town.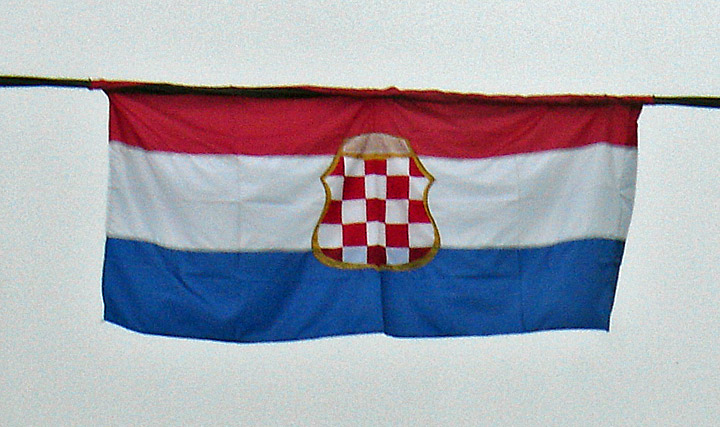 flag used by the Bosnian Croats
In August 1993, Croat warlord Mate Boban's troops blew up the ancient mosque, the Turkish baths, built in 1573, and the elegant houses built by eighteenth-century Muslim notables; then they rounded up the Muslim residents and marched them off to concentration camps.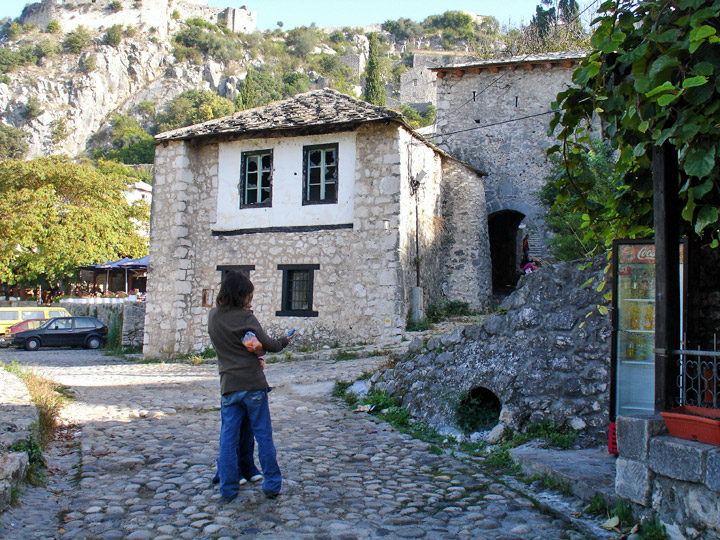 students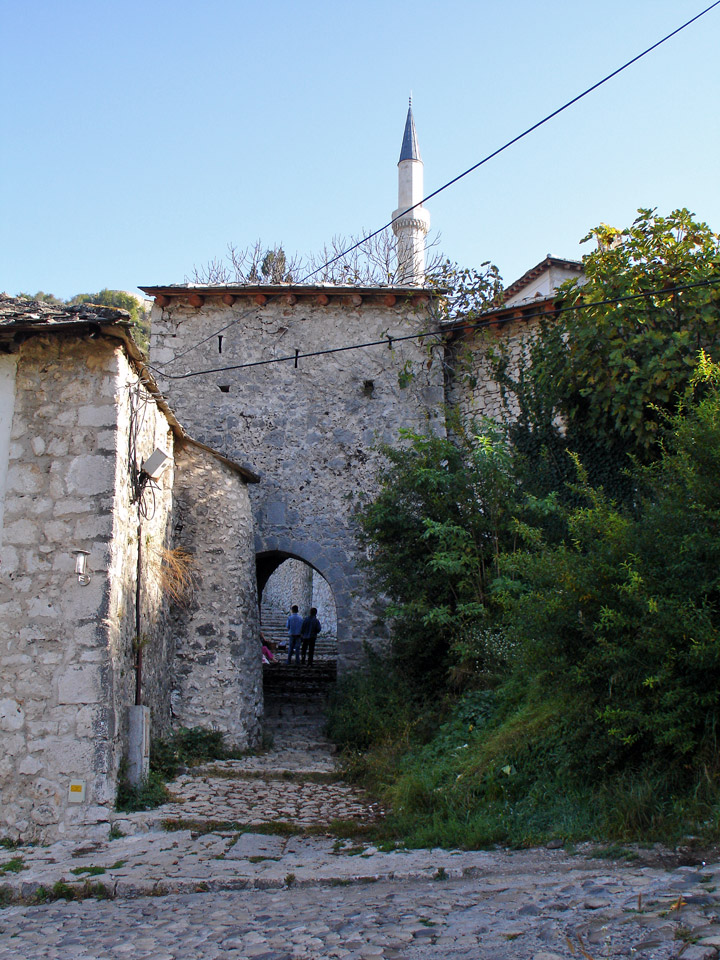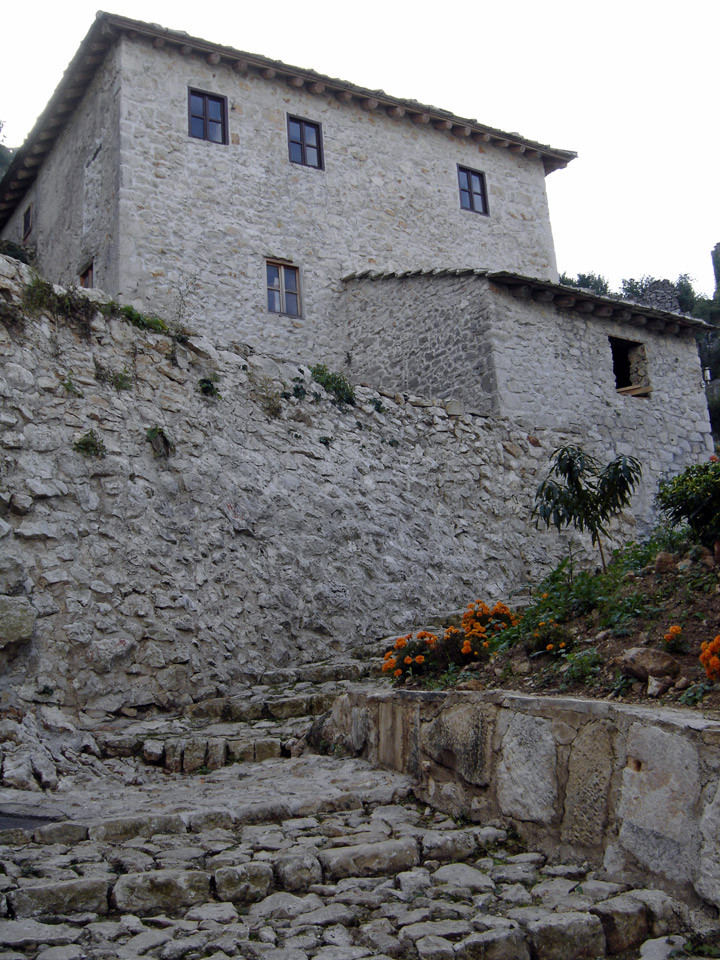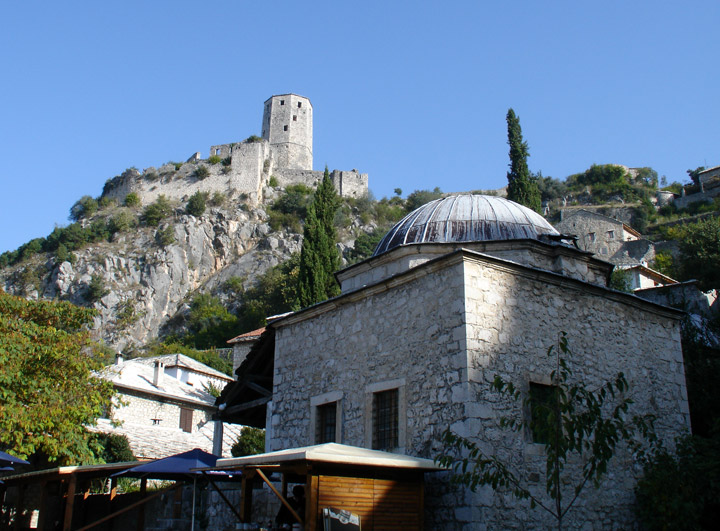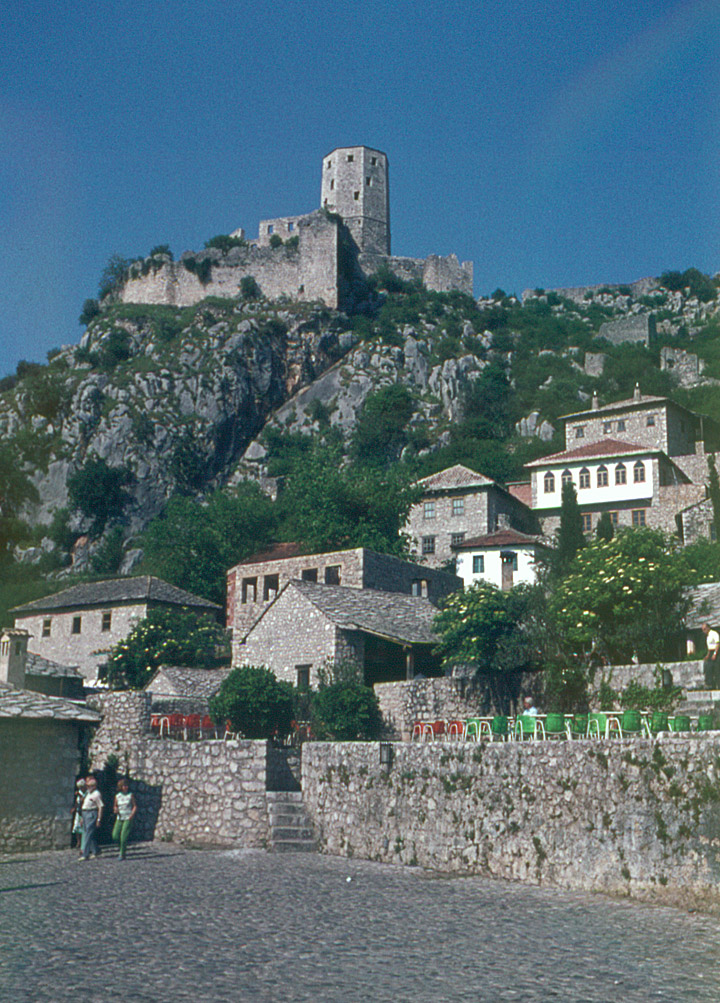 view from 1975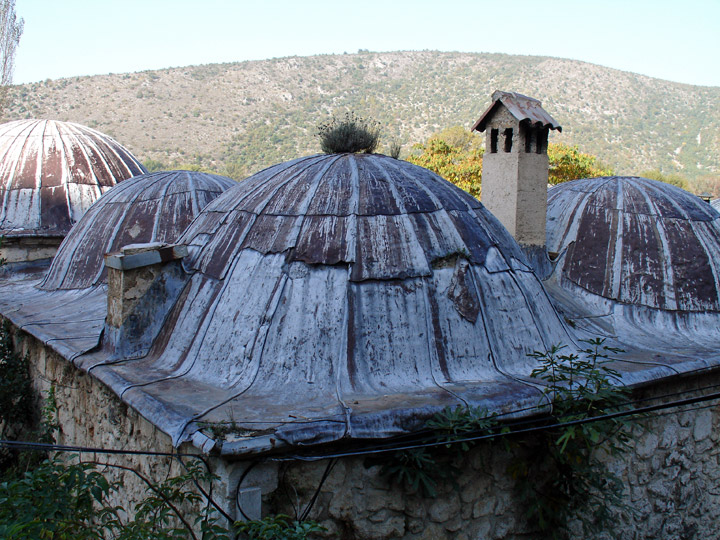 hamam (Turkish style bath)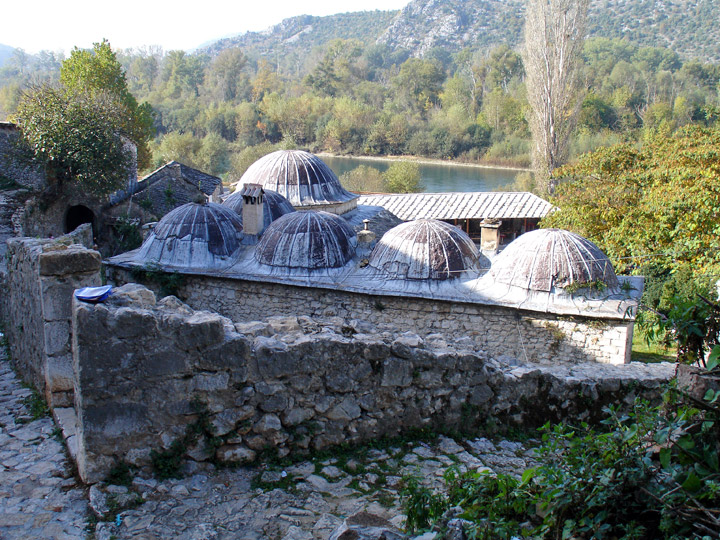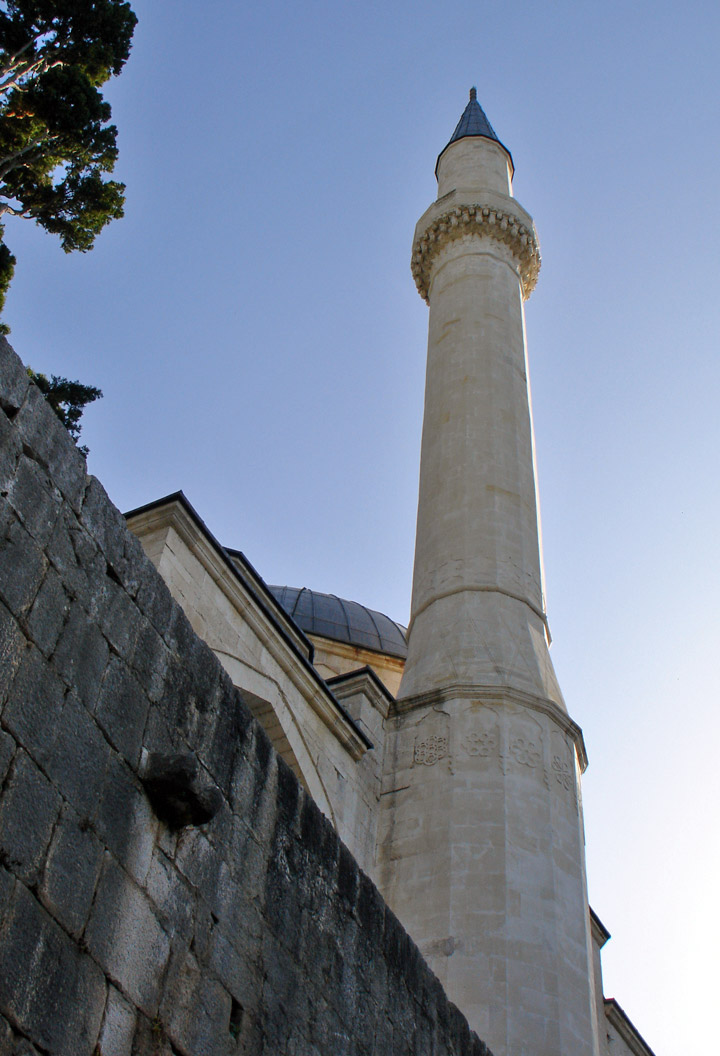 the mosque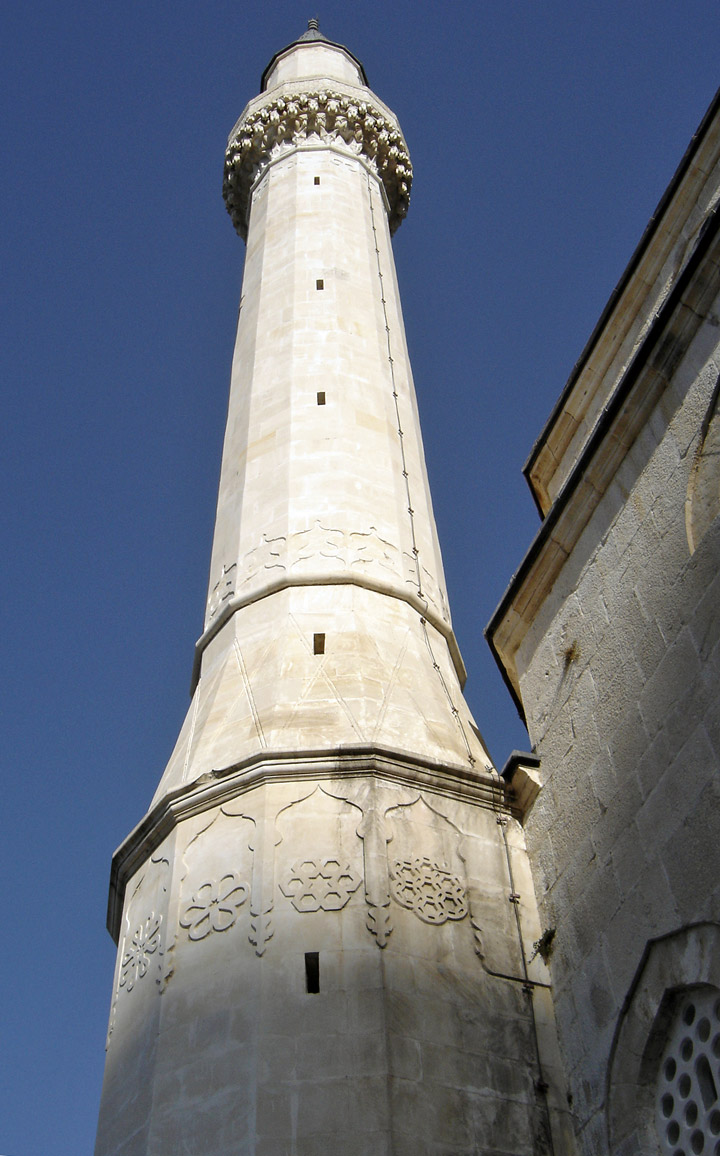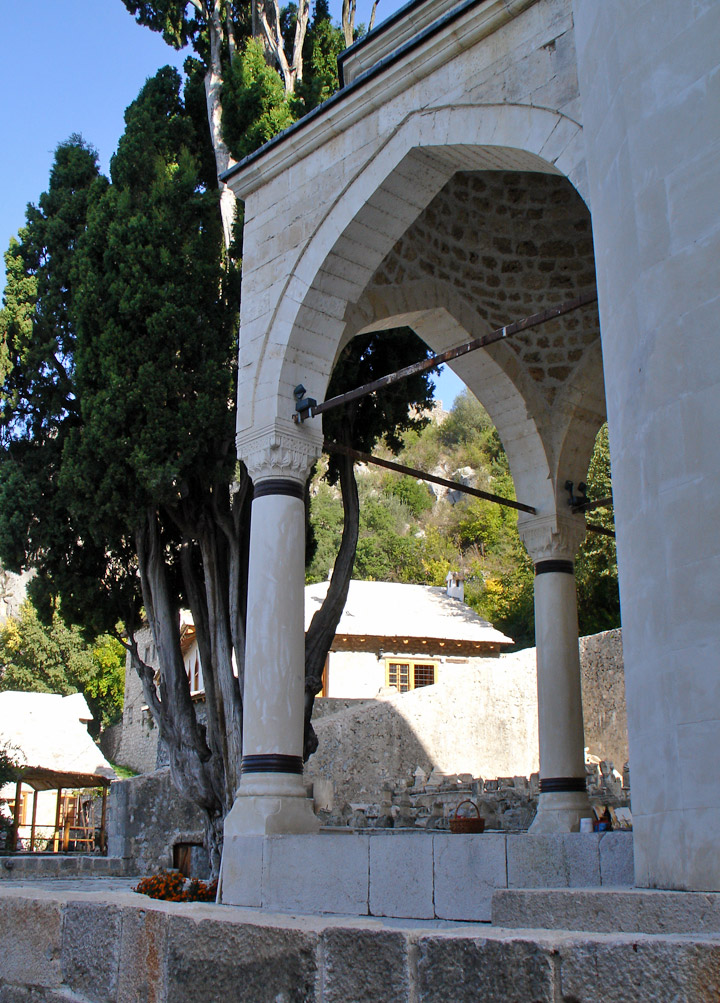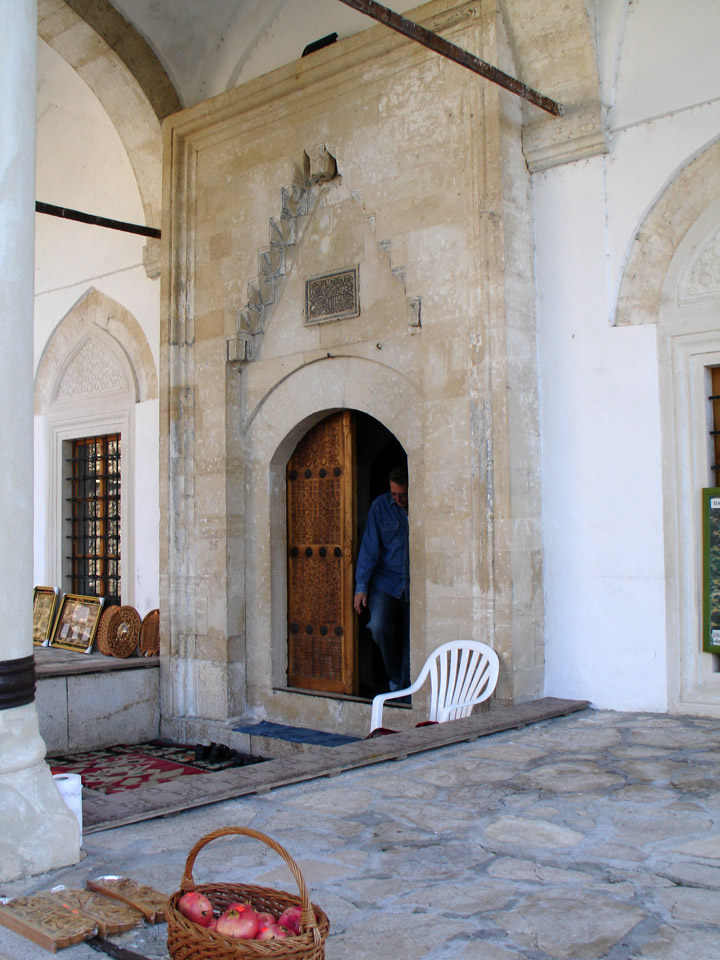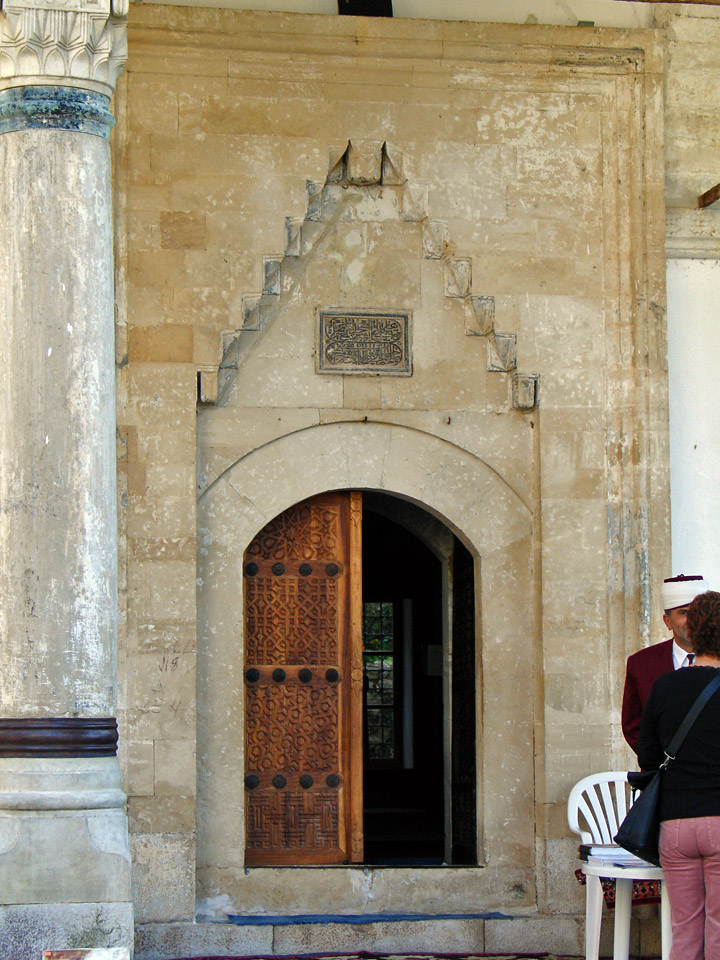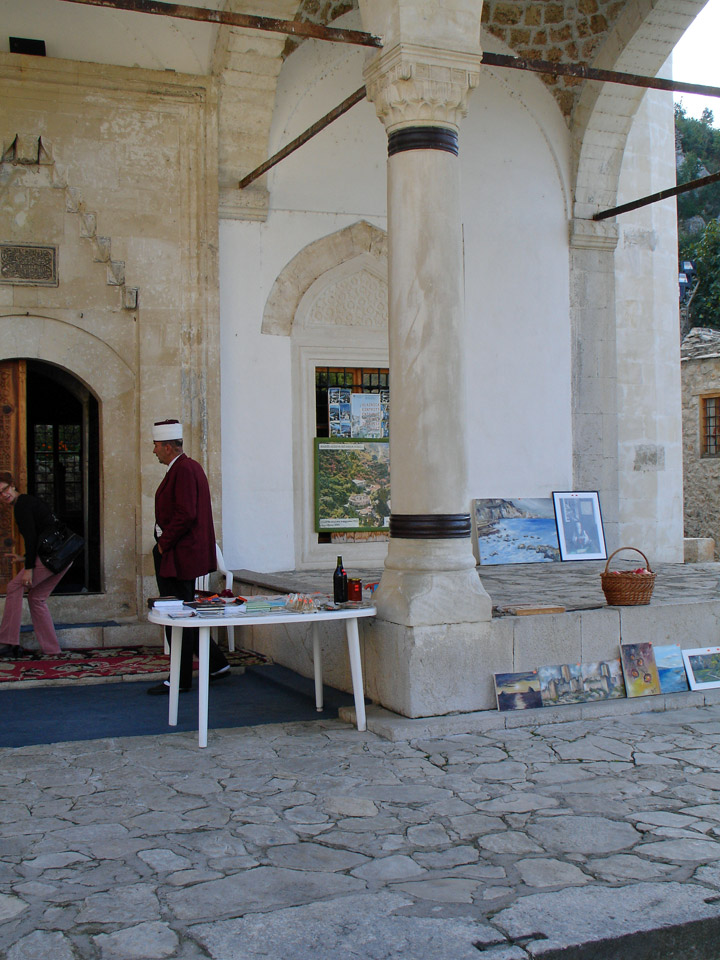 today a Croat museum and gift shop
---
Mosque in 1975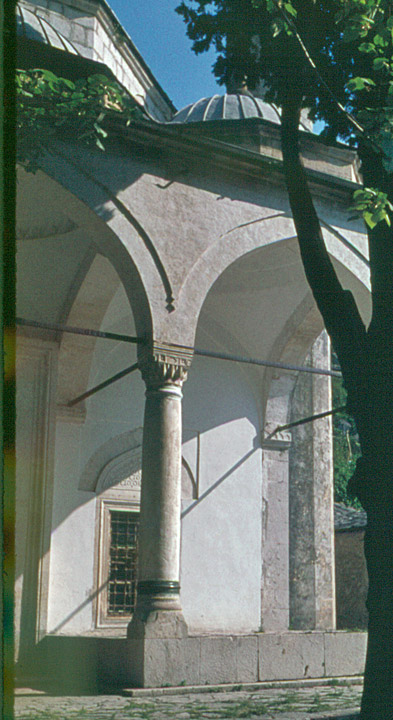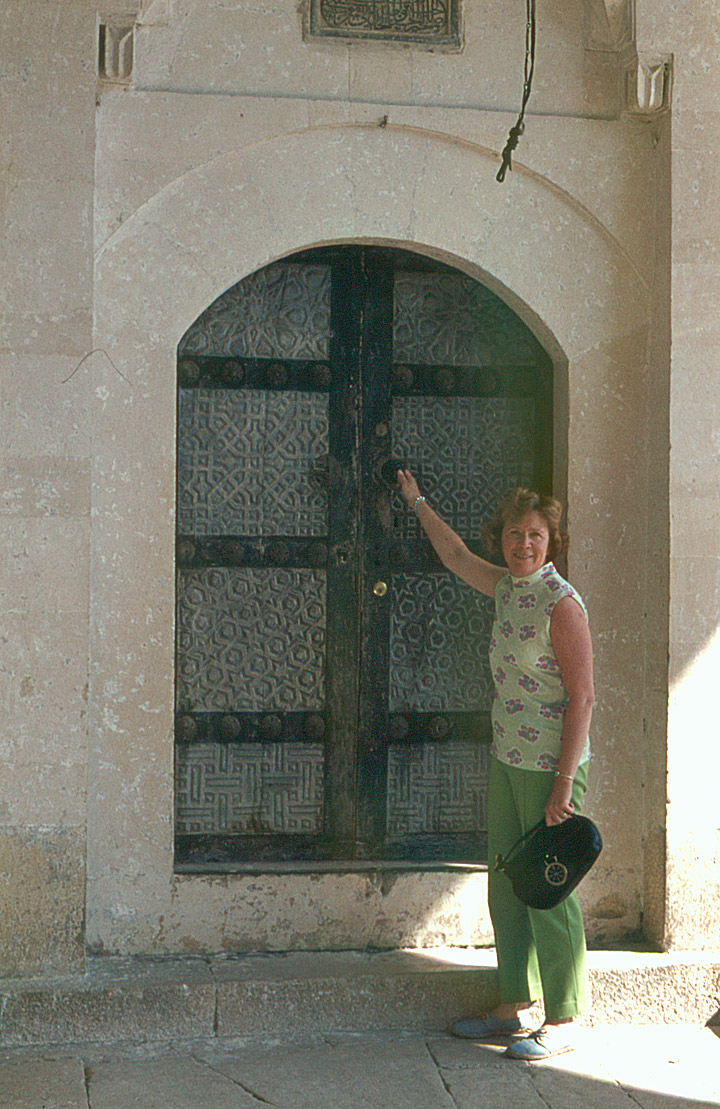 locked door during Communist times
---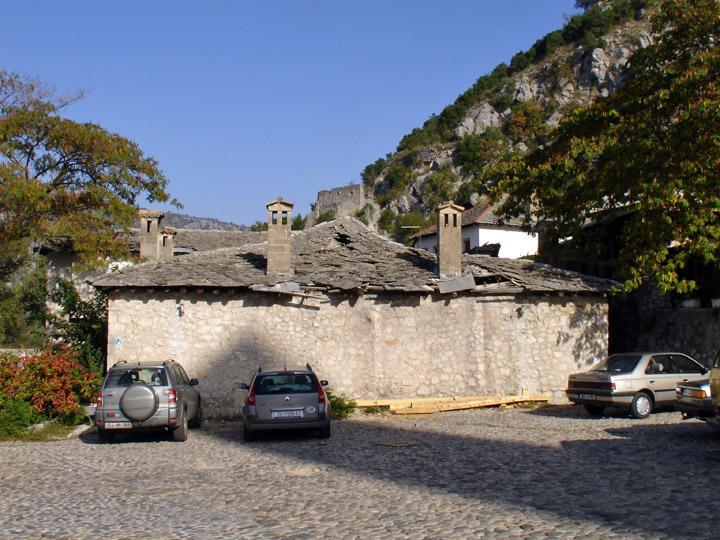 damaged roof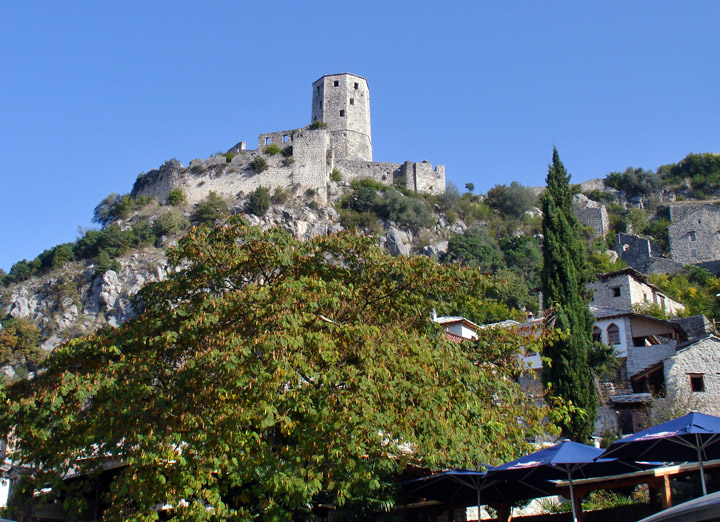 ---
---