Basilica of Notre-Dame de Fourvière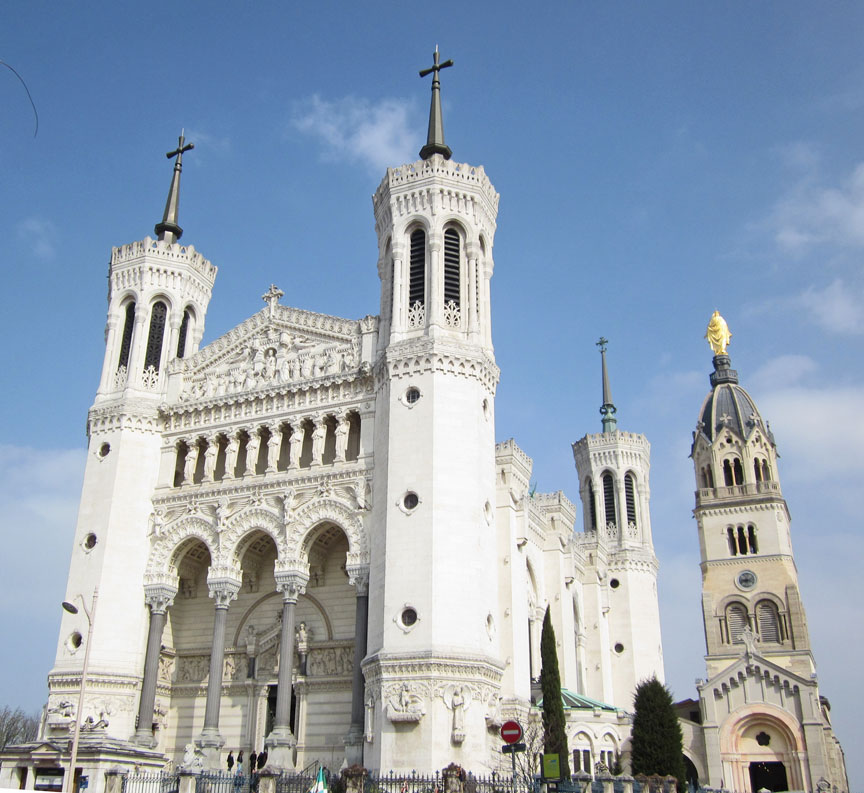 Basilica of Notre-Dame de Fourvière
The Basilica of Notre-Dame de Fourvière is a minor basilica in Lyon. It was built with private funds between 1872 and 1884 in a dominating position in the city. The site it occupies was once the Roman forum of Trajan, the forum vetus (old forum), thus its name (as an inverted corruption of the French Vieux-Forum).

The design of the basilica, by Pierre Bossan, draws from both Romanesque and Byzantine architecture, two non-Gothic models that were unusual choices at the time. It has four main towers, and a bell tower topped with a gilded statue of the Virgin Mary. It features fine mosaics, superb stained glass, and a crypt of Saint Joseph.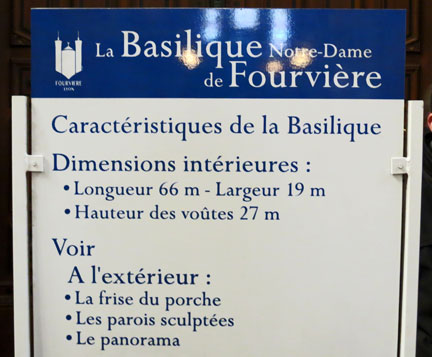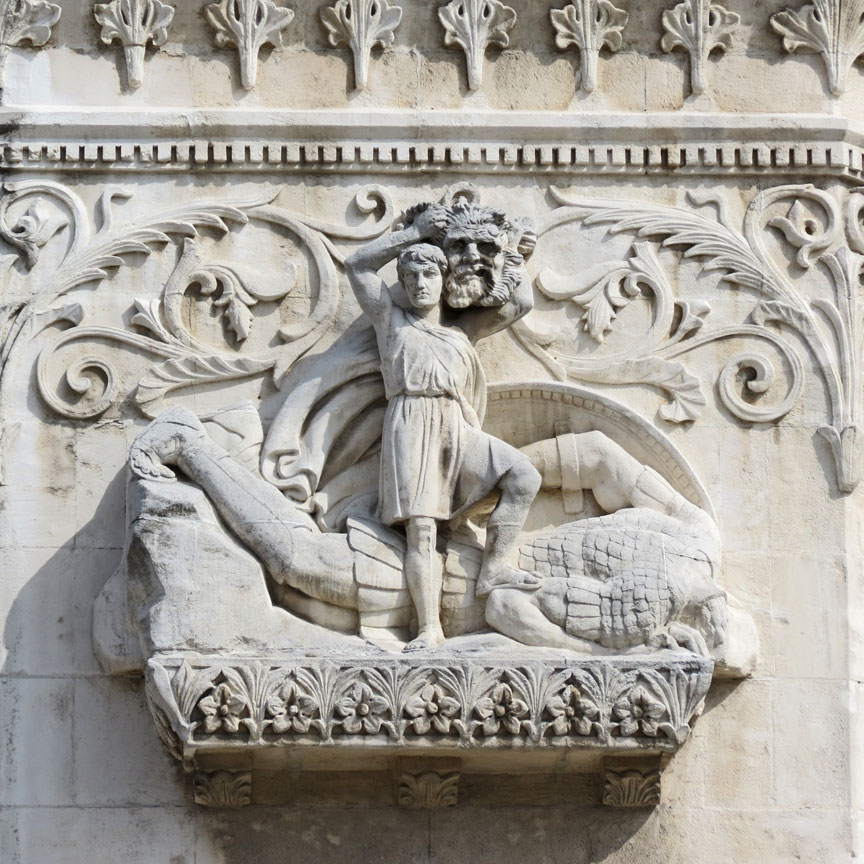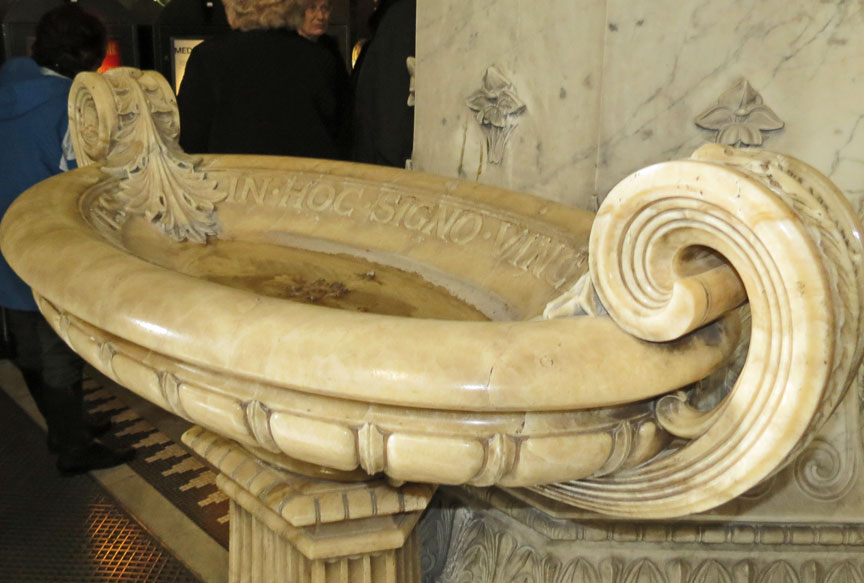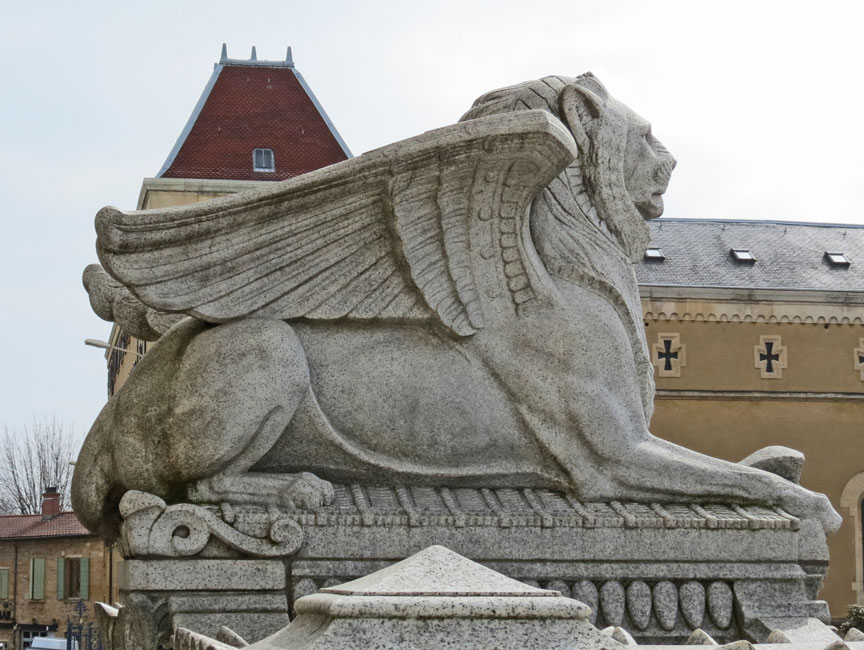 Fourvière actually contains two churches, one on top of the other. The upper sanctuary is very ornate, while the lower is a much simpler design. Work on the triumphant basilica was begun in 1872 and finished in 1884. Finishing touches in the interior were not completed until 1964.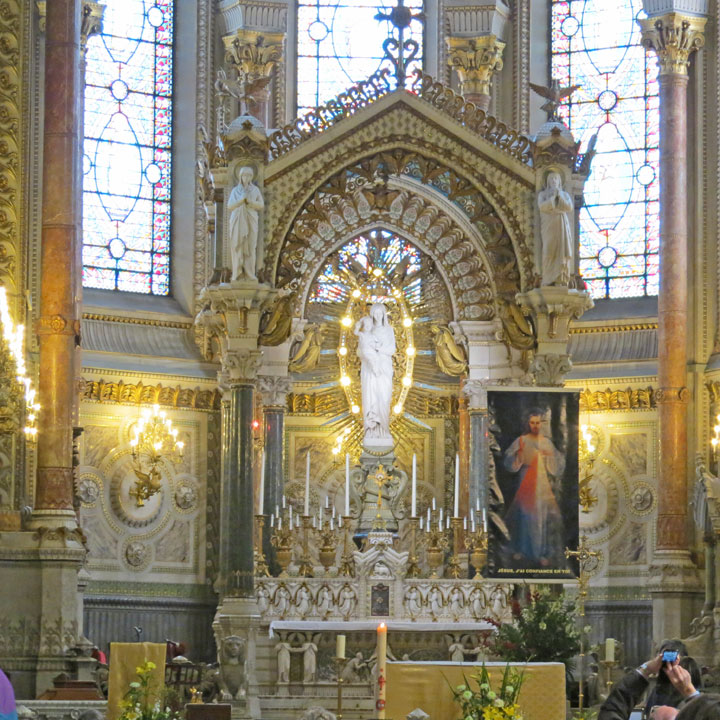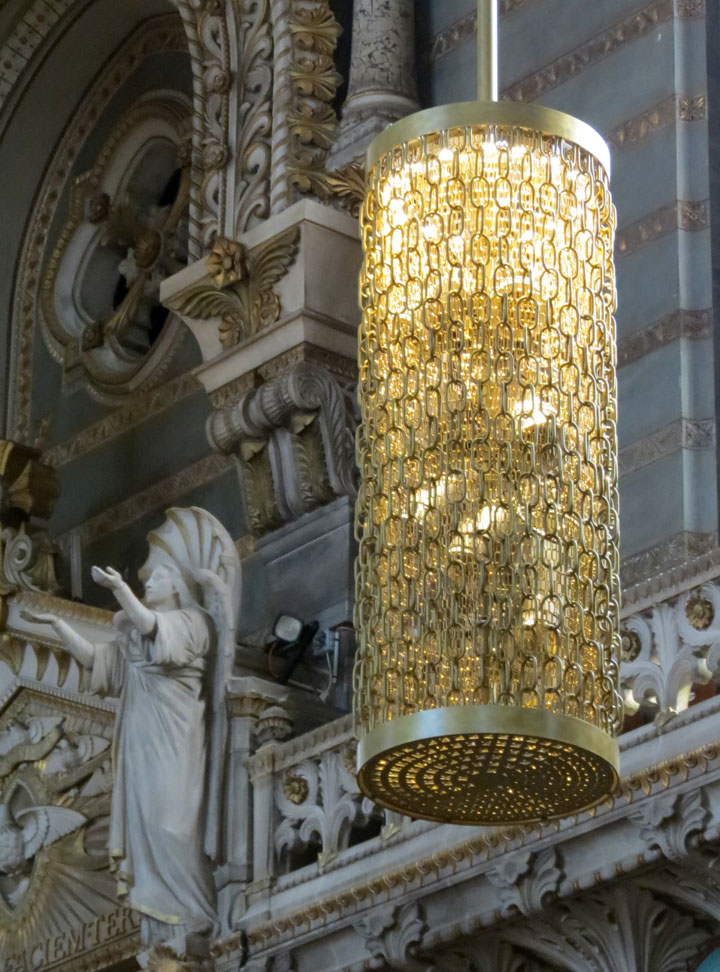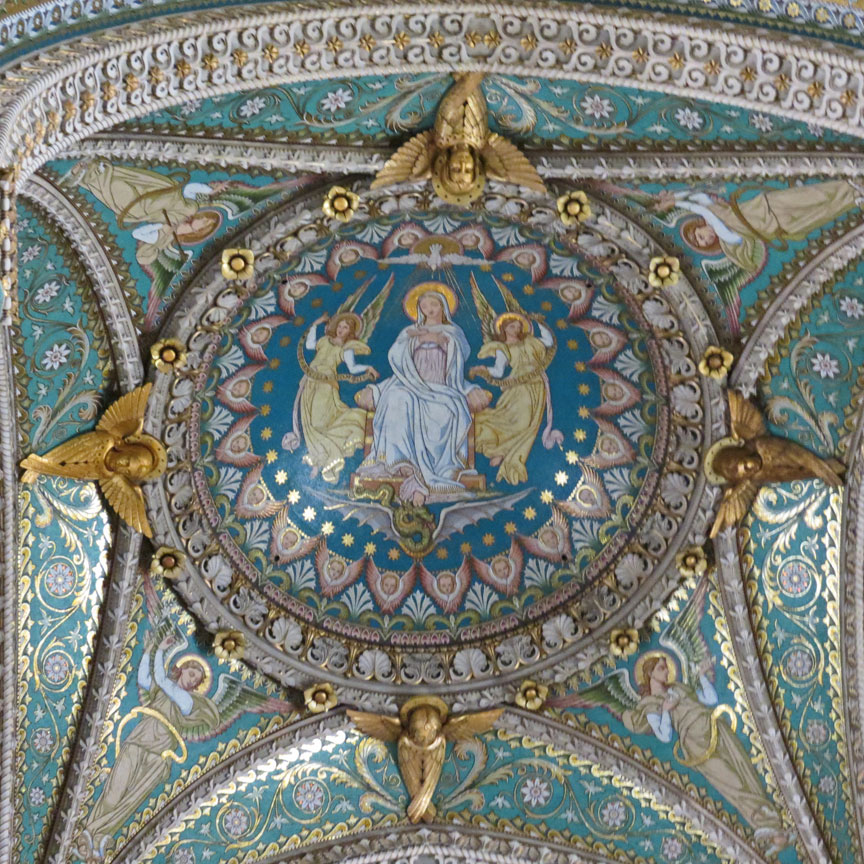 Bossan's first sketches for the basilica seem to date from 1846. At the time he was in Palermo.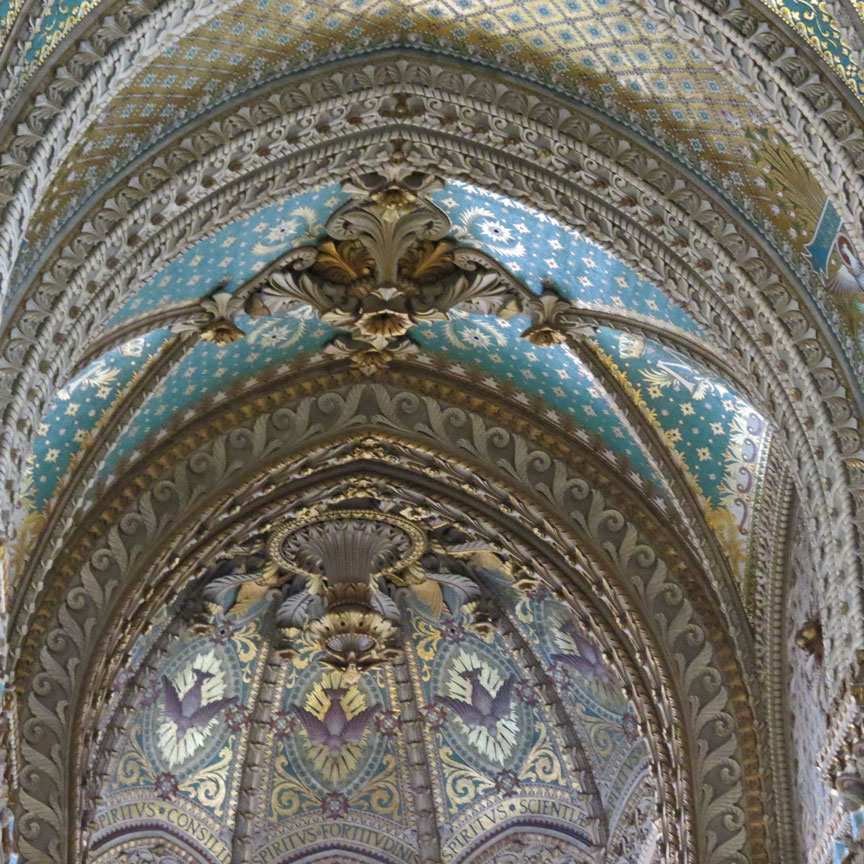 The basilica has the somewhat irreverent local nickname of "the upside-down elephant".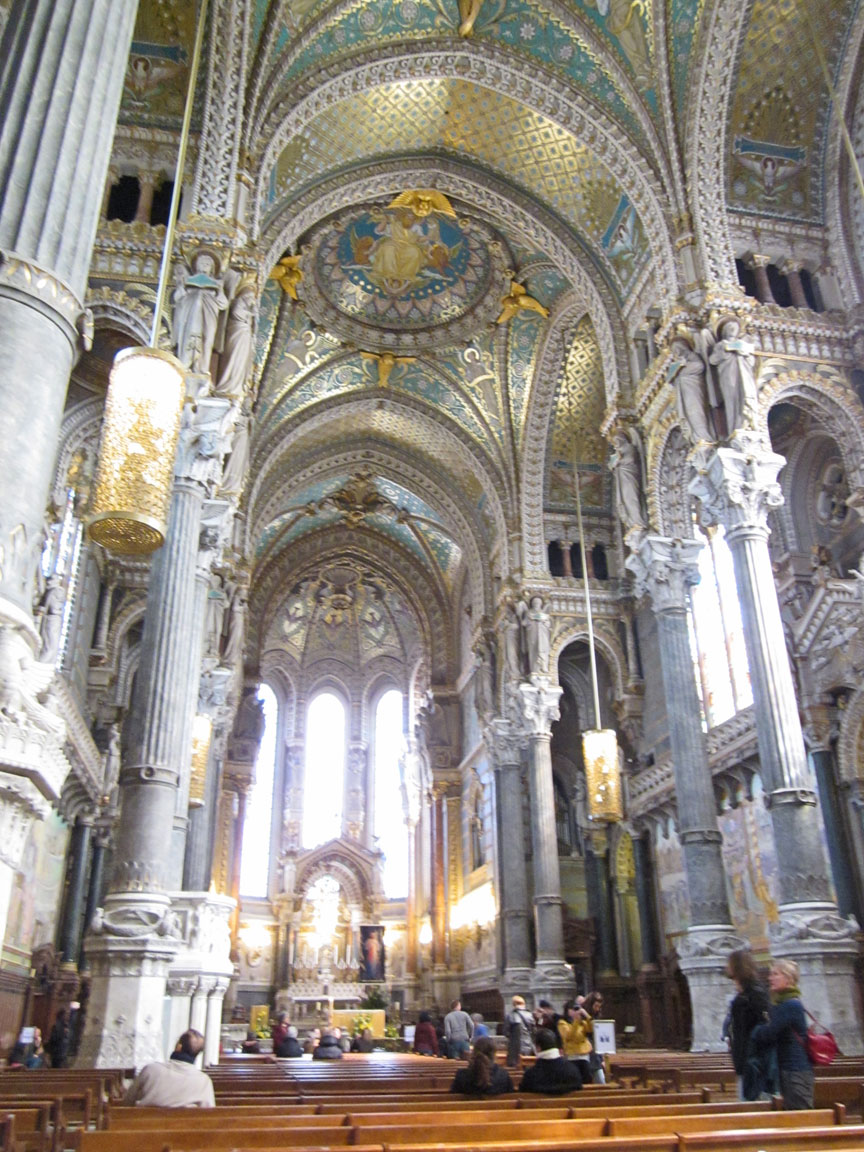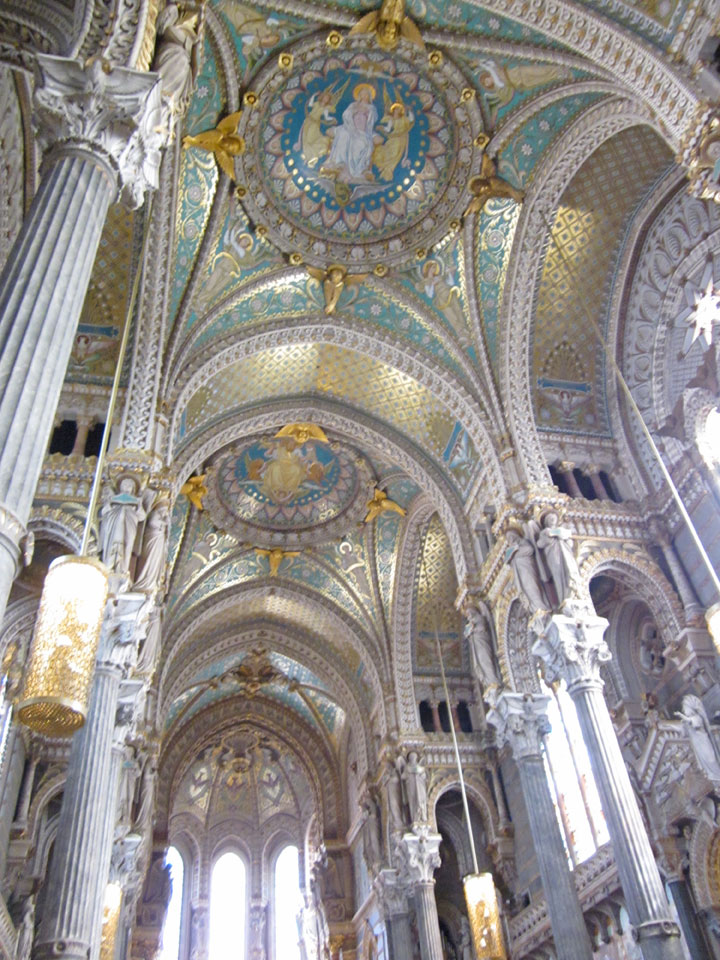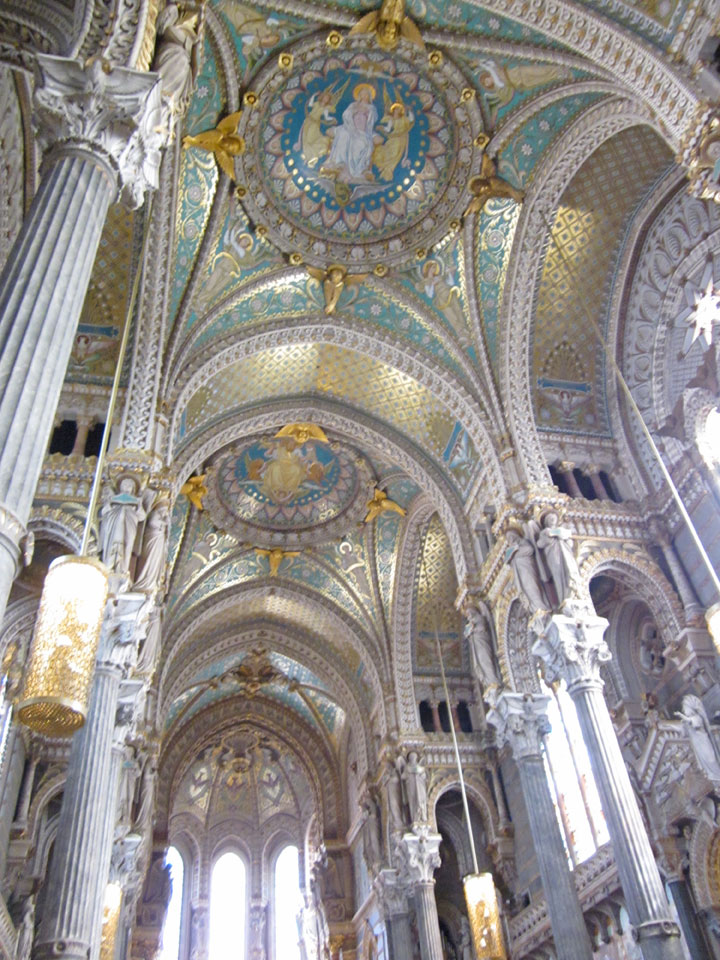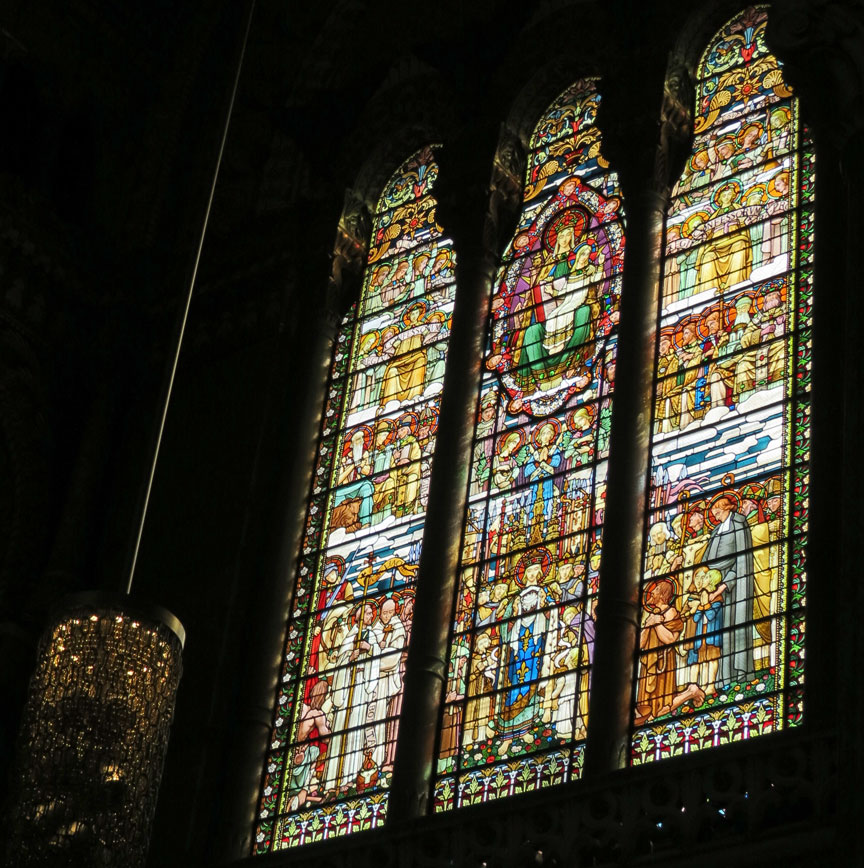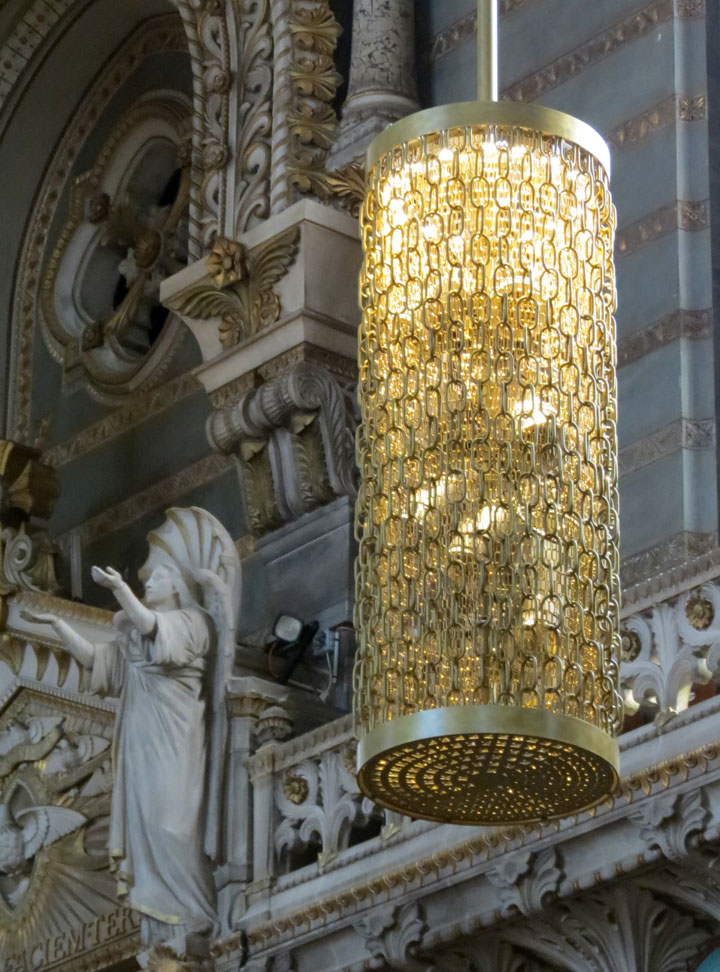 Fourvière is dedicated to the Virgin Mary, who saved the city of Lyon from a cholera epidemic sweeping Europe in 1823. Each year in early December (December 8, day of the Immaculate Conception), Lyon thanks the Virgin for saving the city by lighting candles throughout the city, in what is called the Fête des Lumières or the Festival of Lights.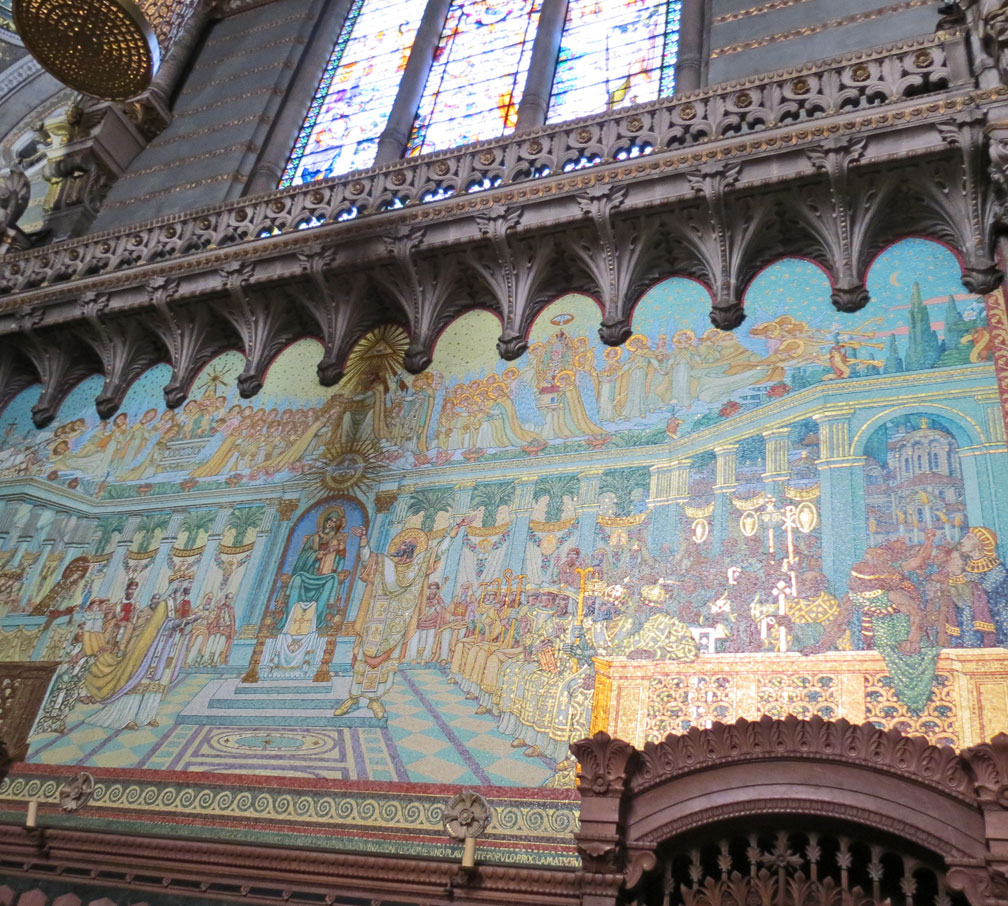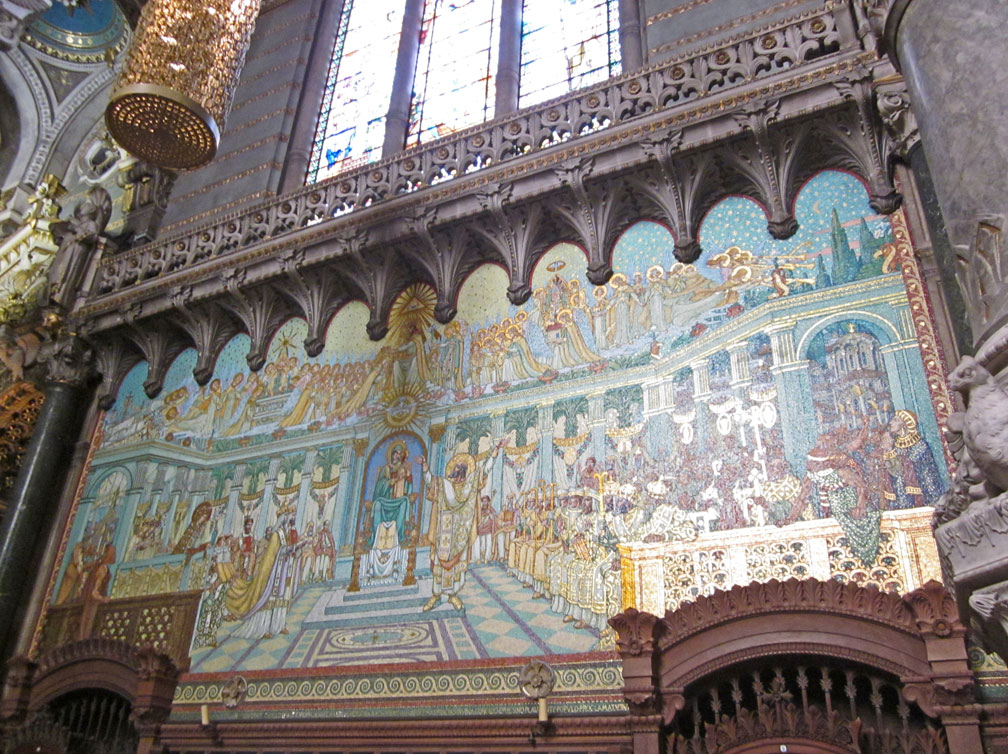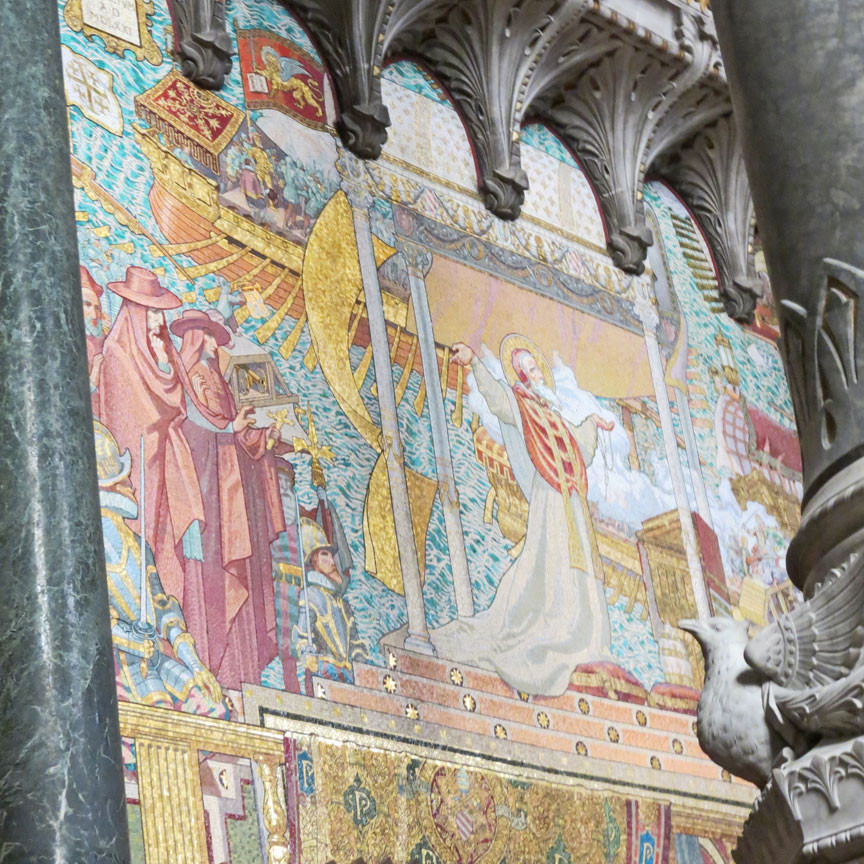 During the Franco-Prussian War (1870-1), Prussian forces, having taken Paris, were progressing south towards Lyon. Their halt and retreat were, once again, attributed by the Church to the intercession of the Virgin Mary.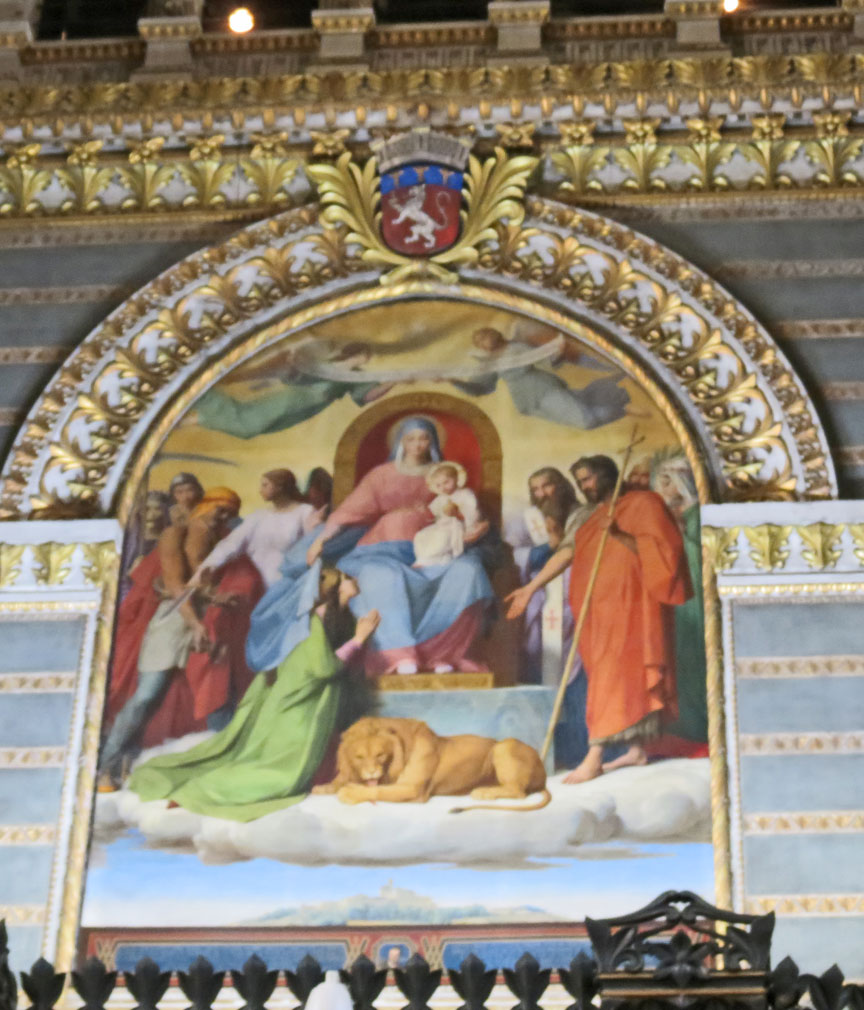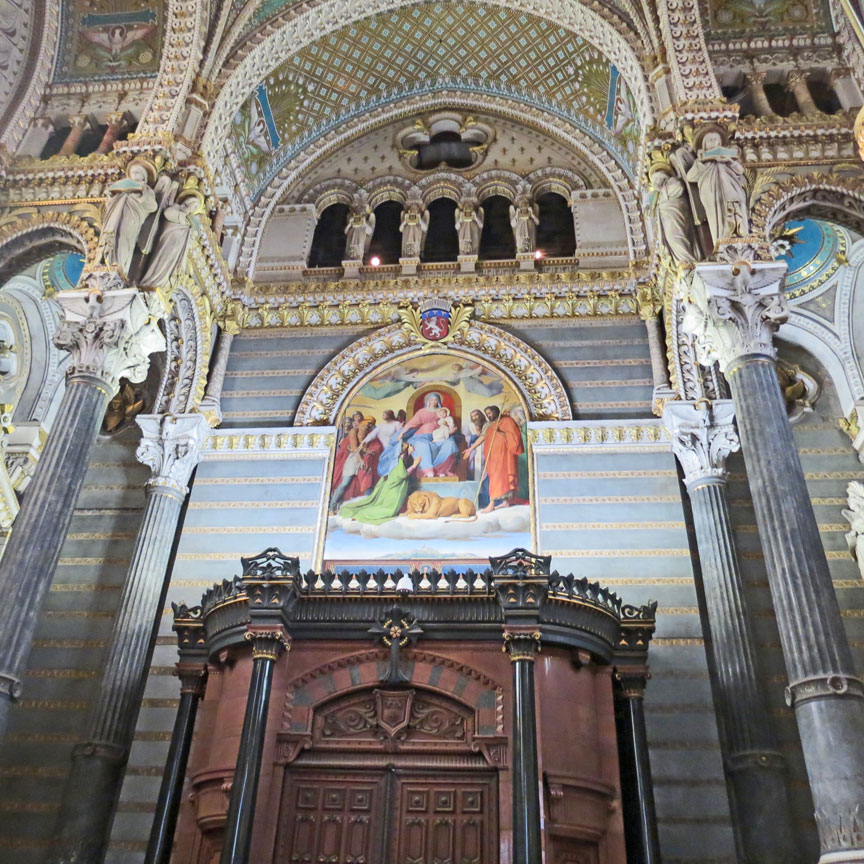 Speculating on the reasons for the construction of such an elaborate and expensive building, one author makes the possibly questionable statement that: "The reaction to the communes of Paris and Lyon were triumphalist monuments, the Sacré-Coeur of Montmartre and the basilica of Fourvière, dominating both cities. These buildings were erected using private funds, as gigantic ex-votos, thanking God for the victory over the socialists and in expiation of the sins of modern France."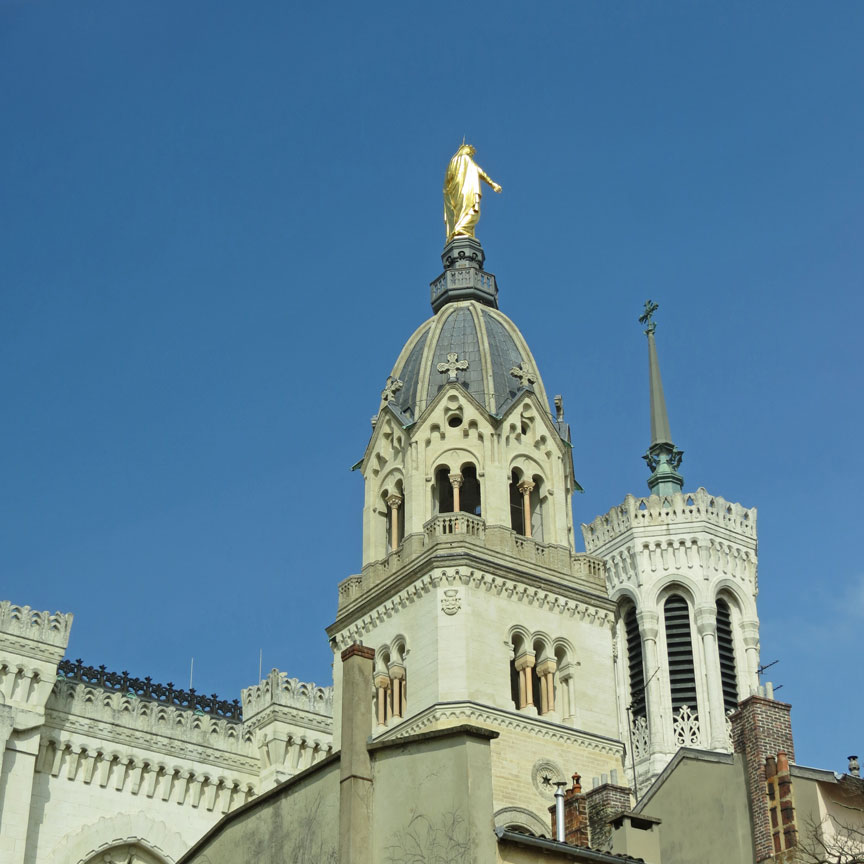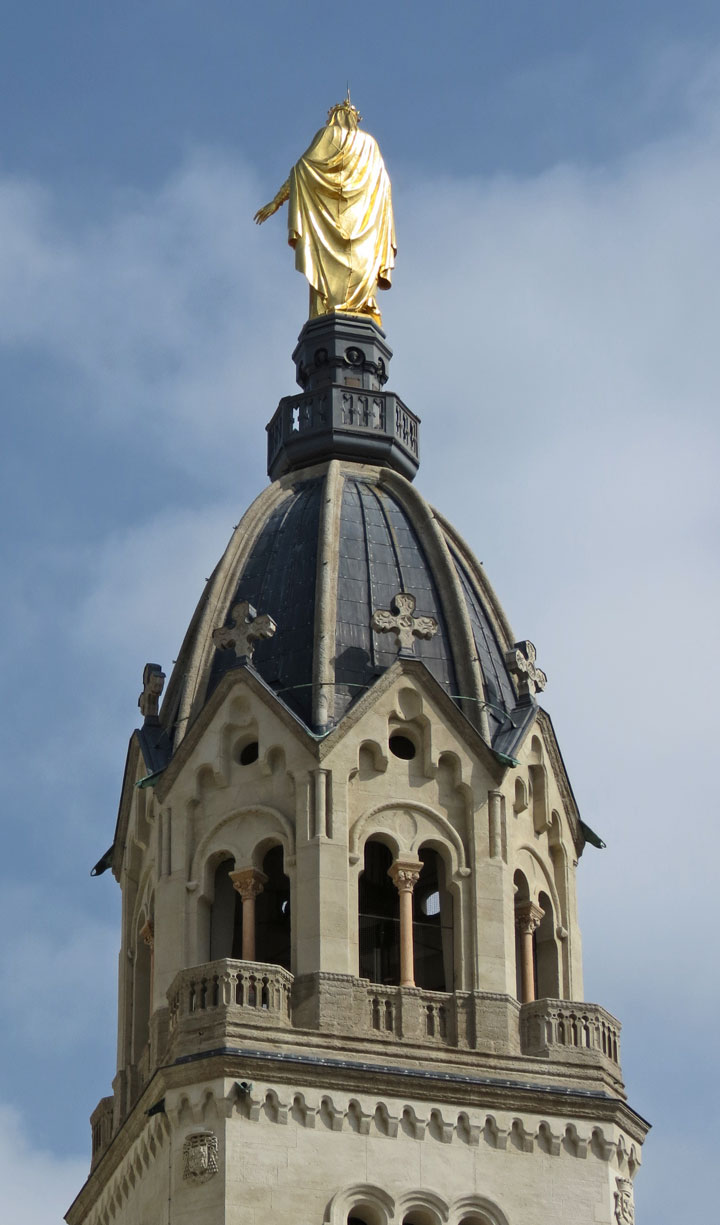 Perched on top of the Fourvière hill, the basilica looms impressively over the city of Lyon, from where it can be seen from many vantage points; not unintentionally, the basilica of Fourvière has become a symbol of the city.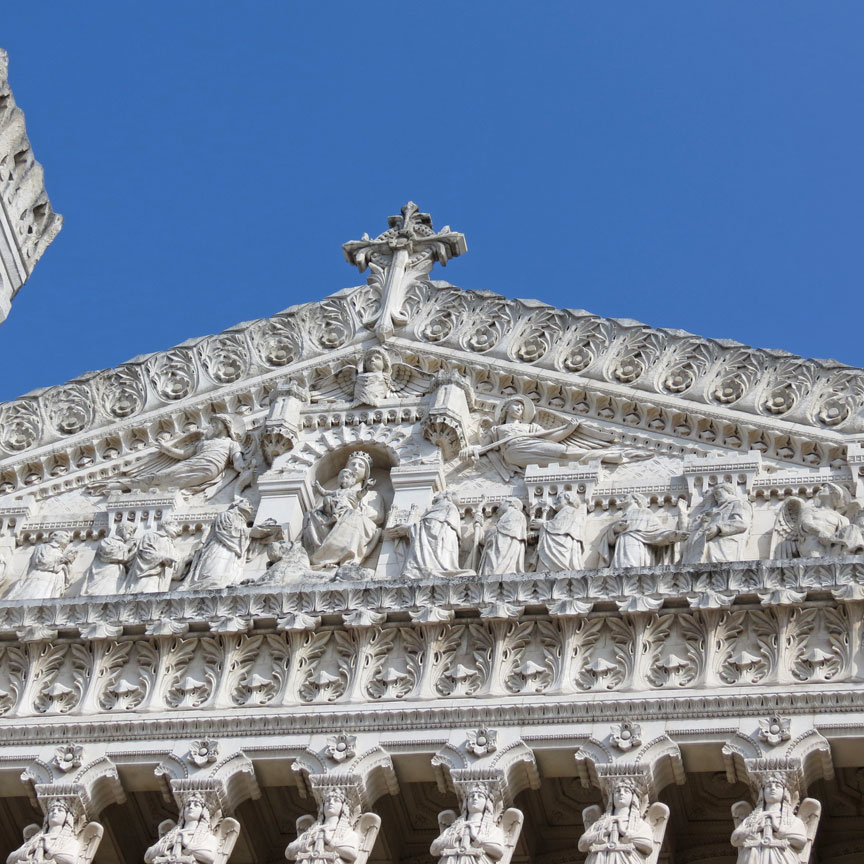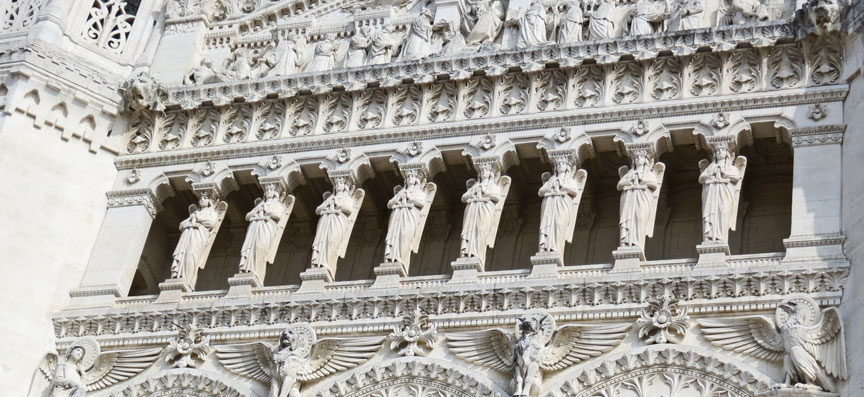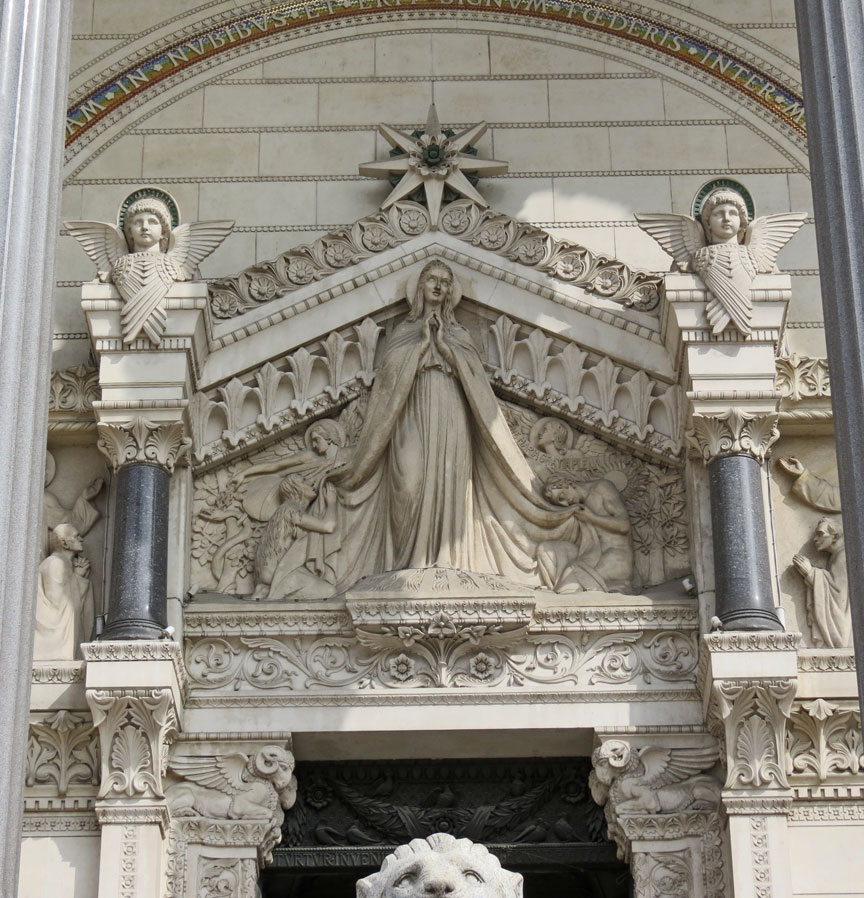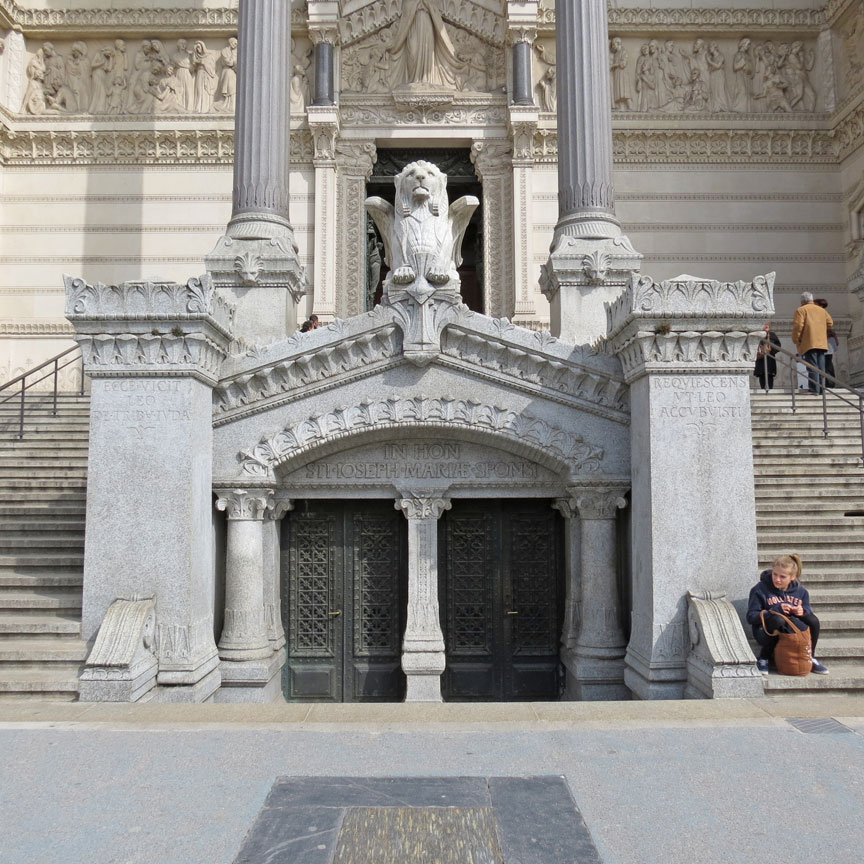 The basilica, which offers guided tours and contains a Museum of Sacred Art, receives 1.5 million visitors annually. At certain times, members of the public may access the basilica's north tower for a spectacular 180-degree view of Lyon and its suburbs.
Text from Wikipedia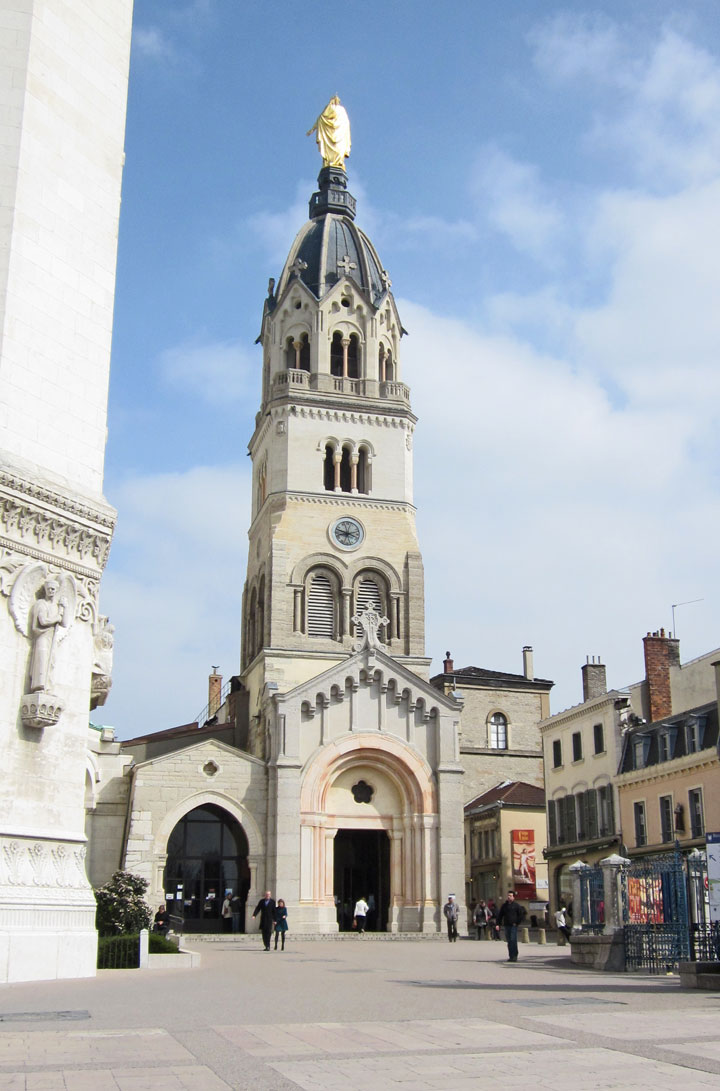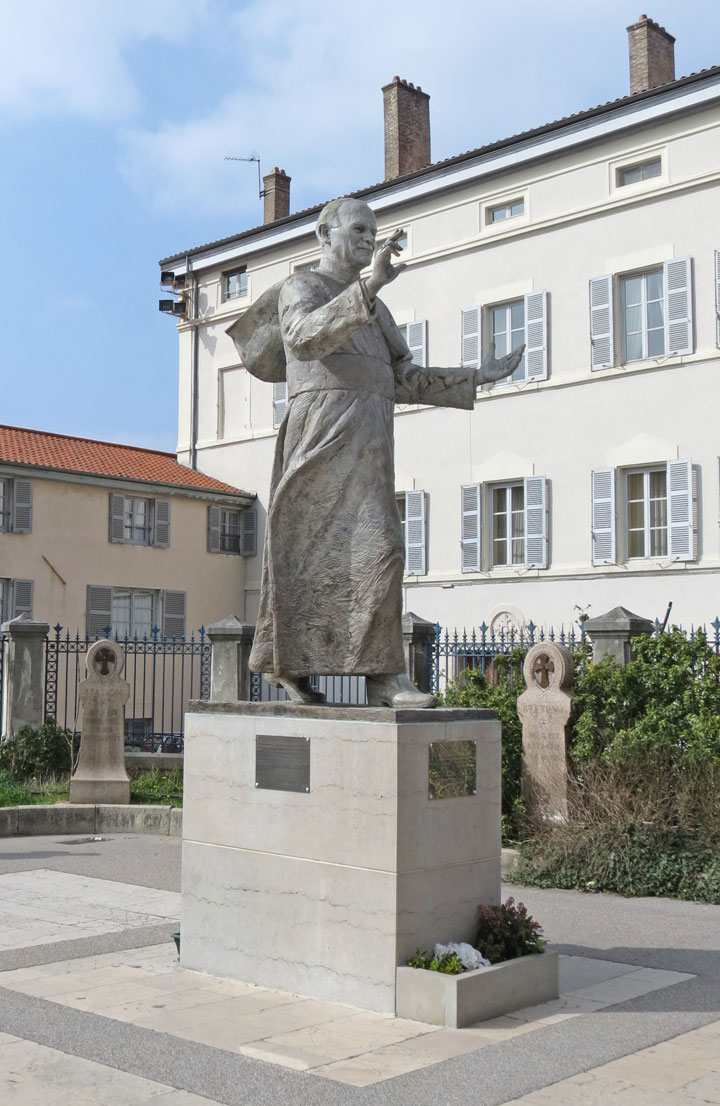 visit of Pope John Paul II in 1986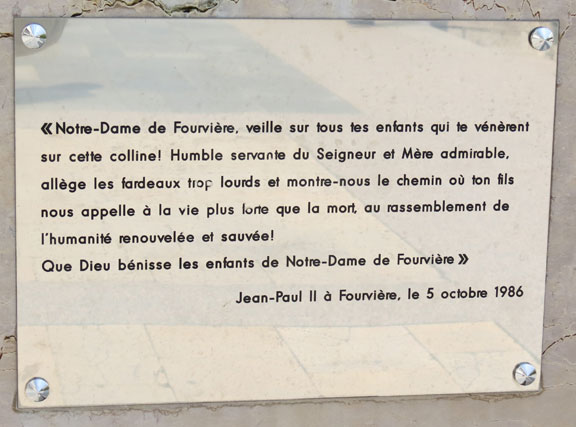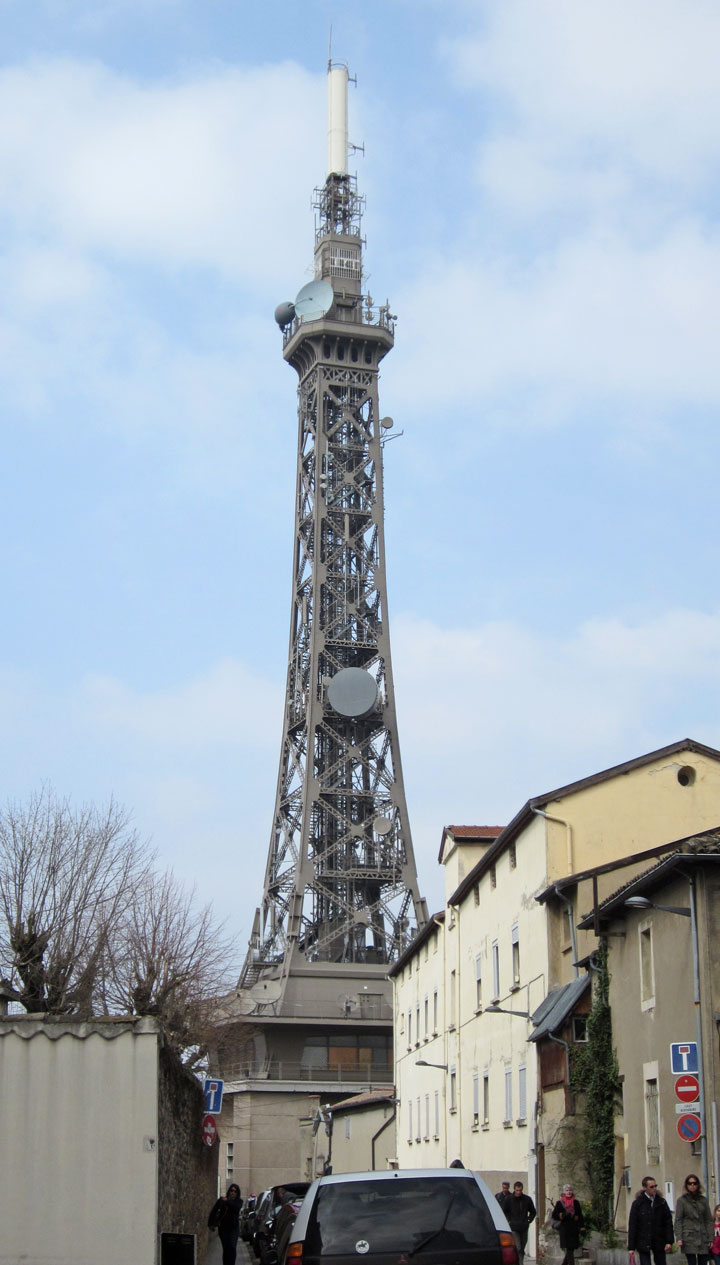 Lyon TV tower
smaller, but similar to Paris tower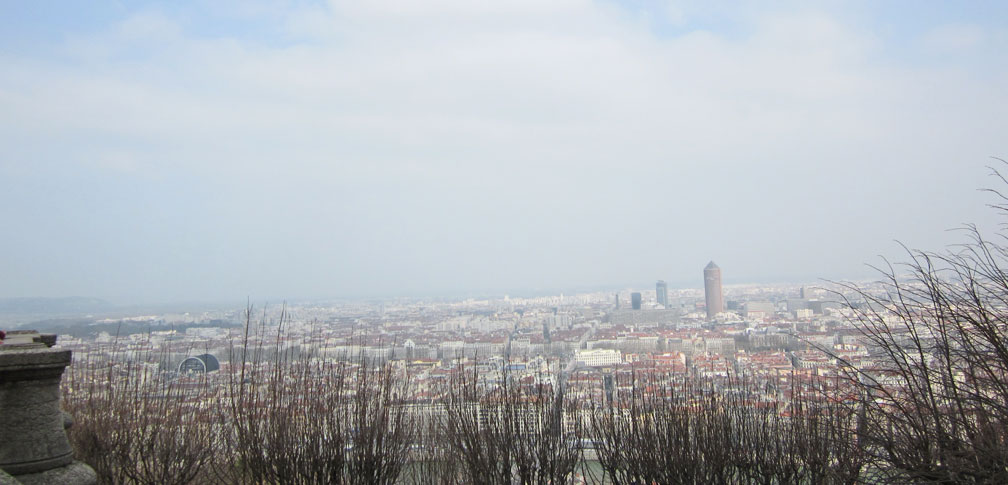 View of Lyon
---
---