Buffalo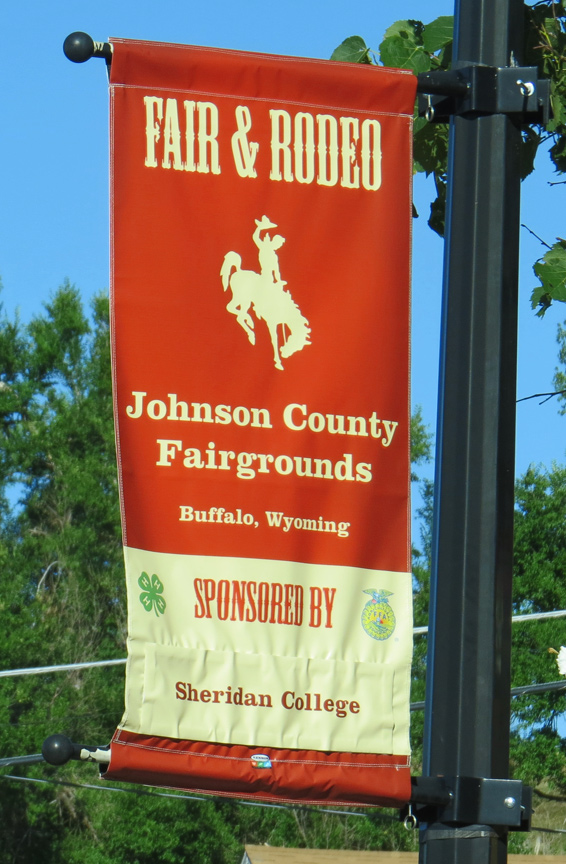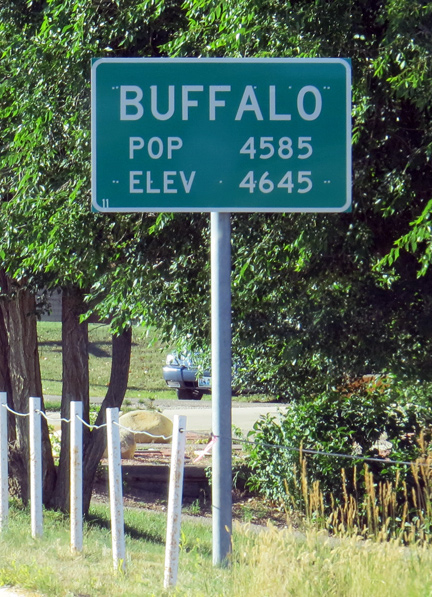 Buffalo is a city in Johnson County, Wyoming, United States. The population was 4,585 at the 2010 census. It is the county seat of Johnson County. In recent years, the town has boomed economically due to methane production from the coal bed methane extraction method used in the Powder River Basin and surrounding areas. Even though energy is a vital part of its economy, agriculture and tourism are two other major components. Buffalo is located at the foot of the beautiful Big Horn Mountains, so recreation is a short distance away. Many generational ranchers still run cattle and sheep over the highly productive terrain.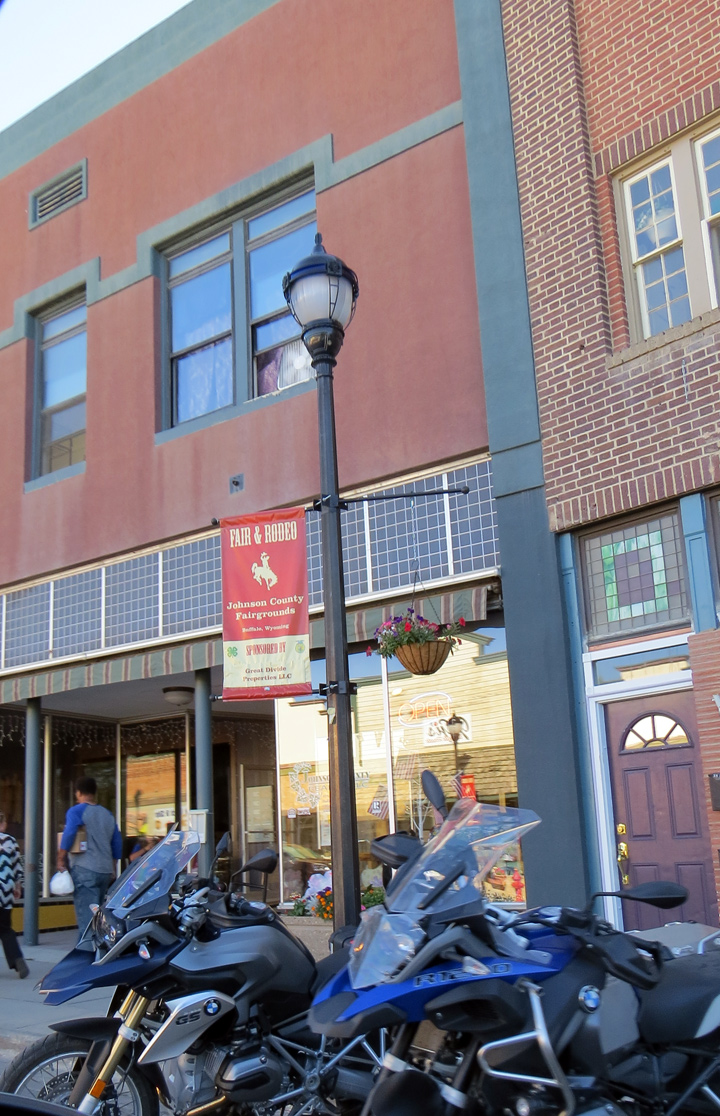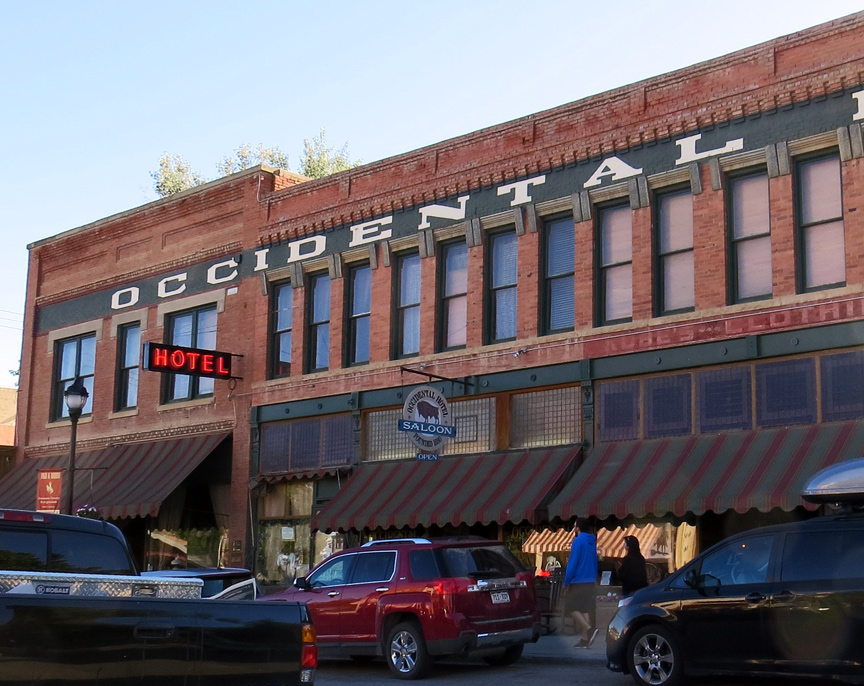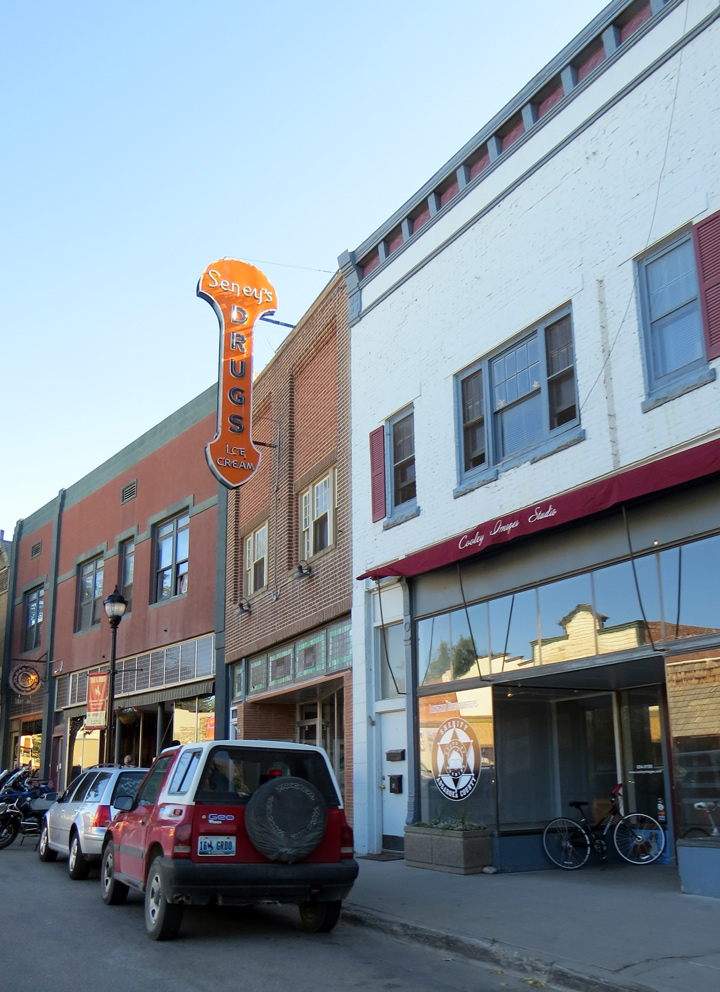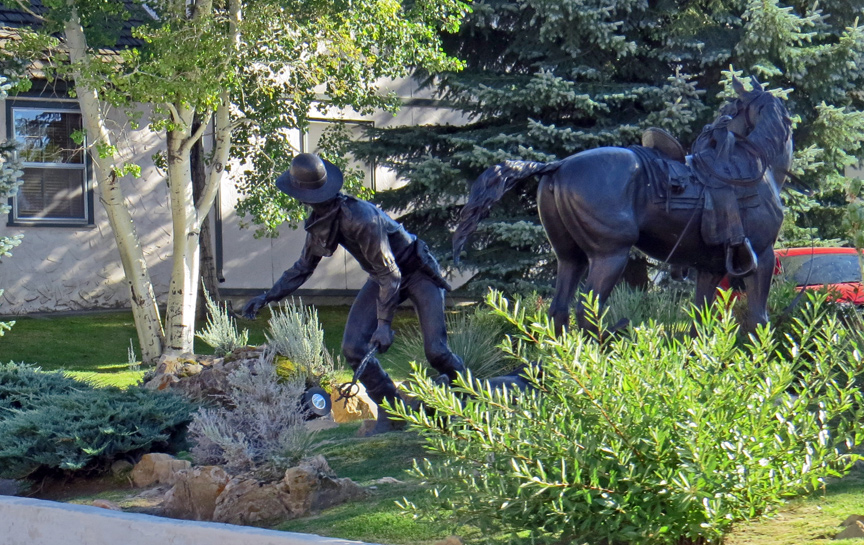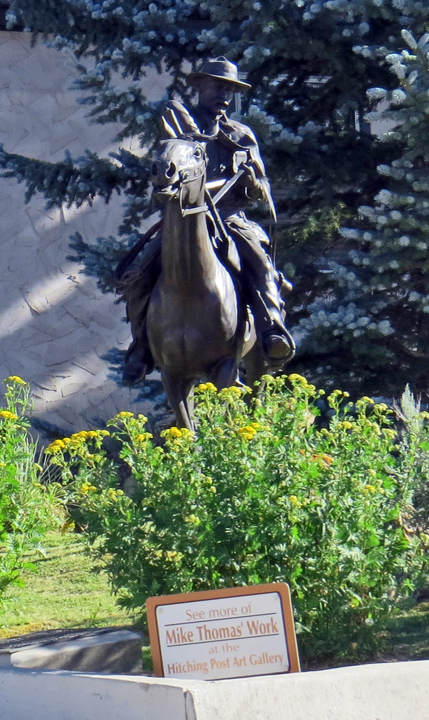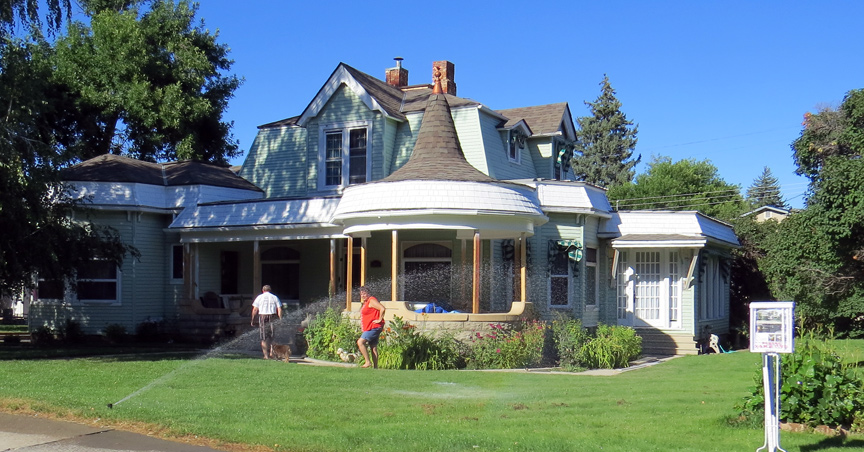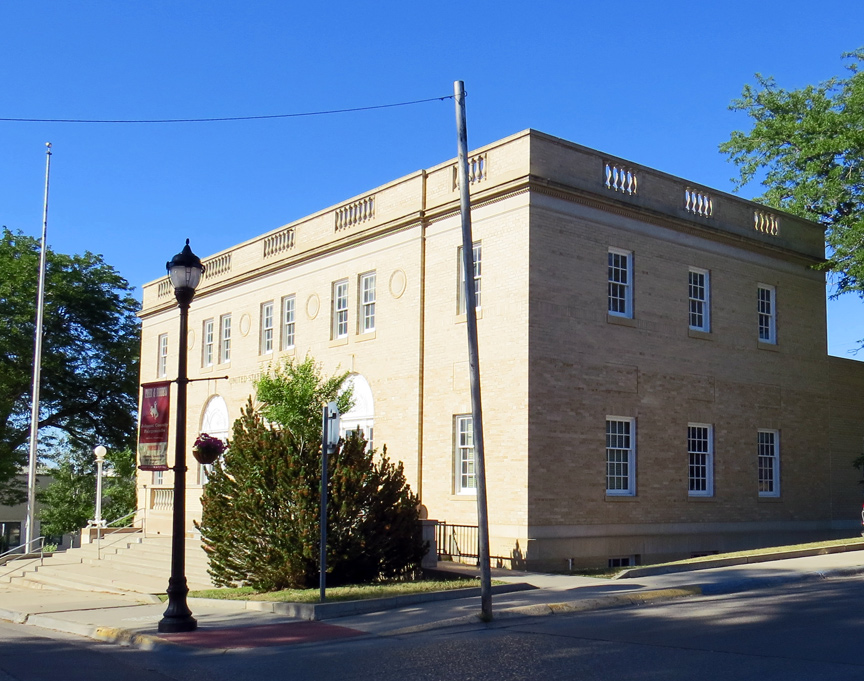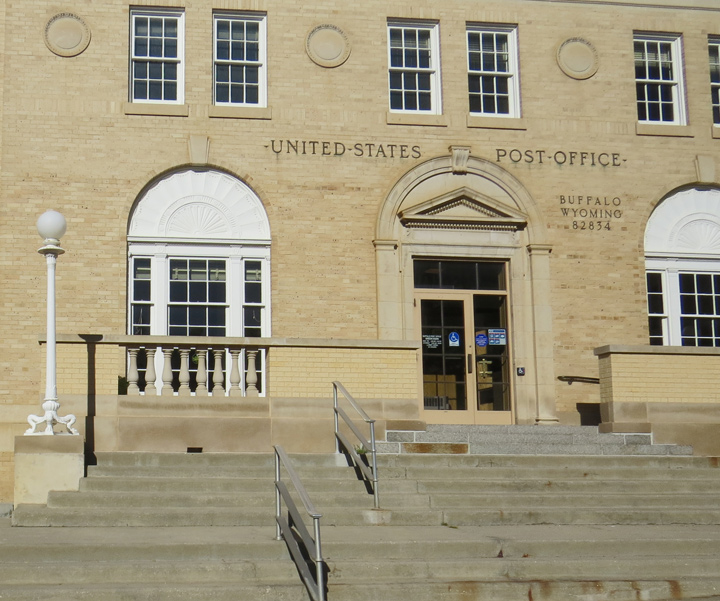 Post Office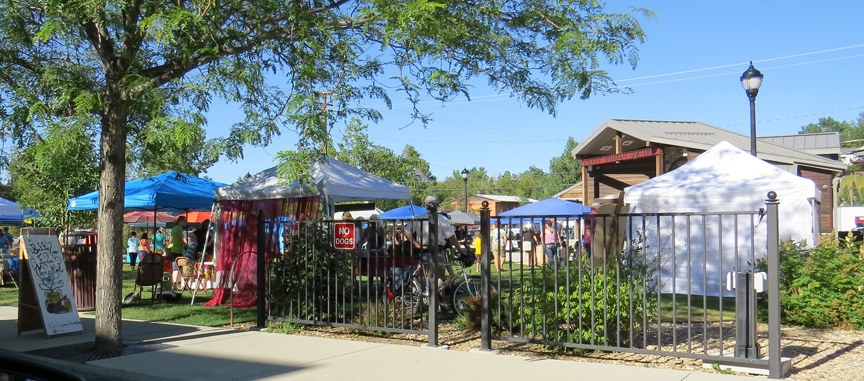 Farmers' Market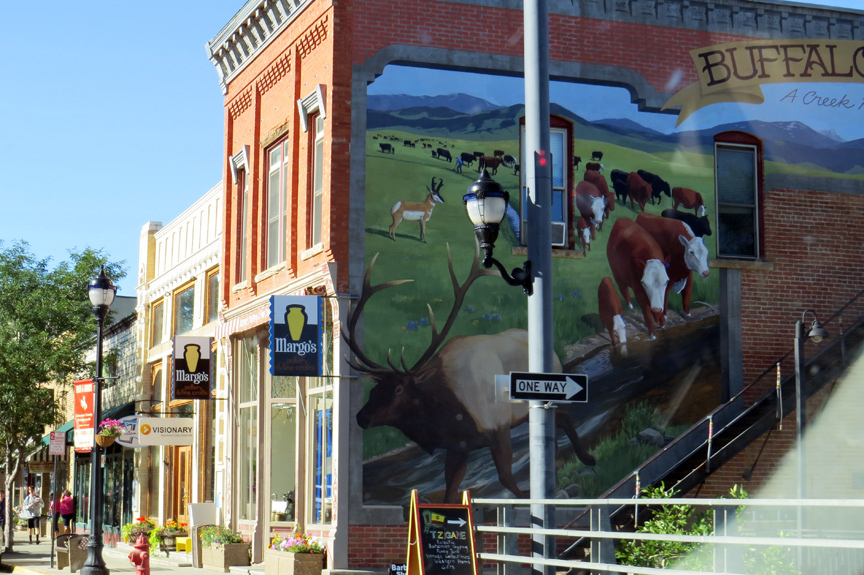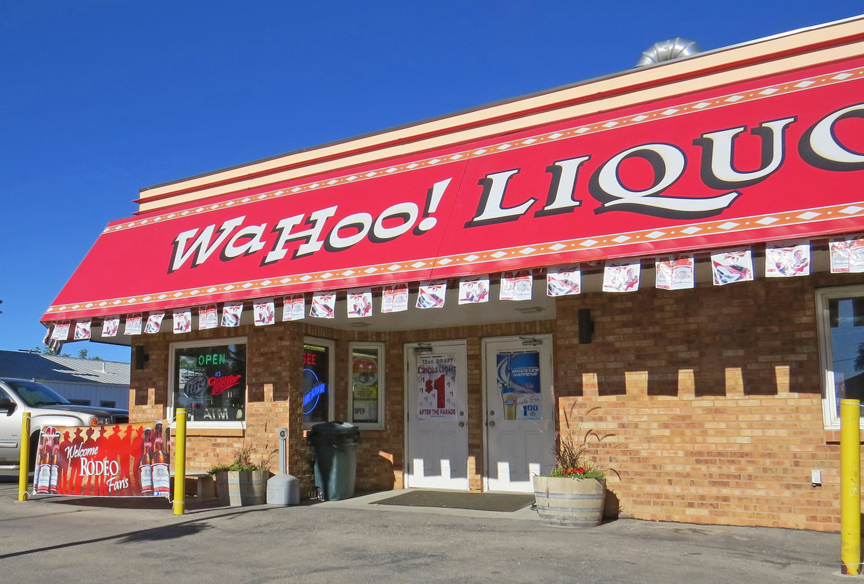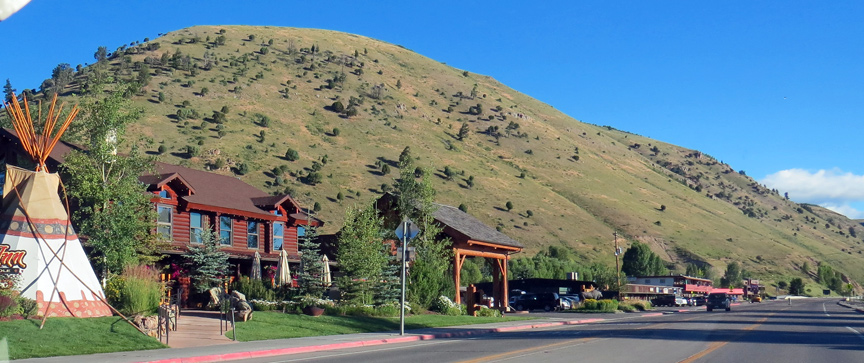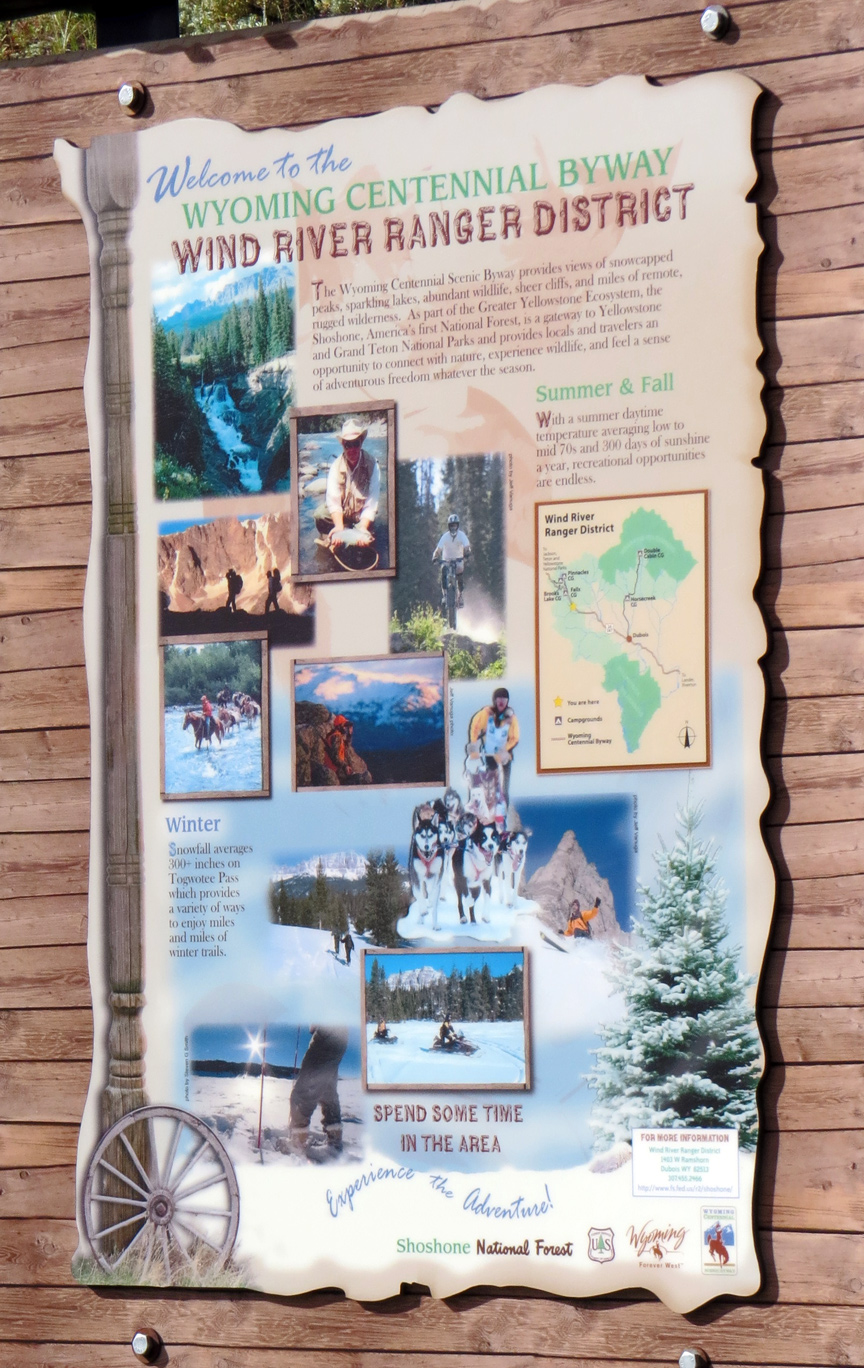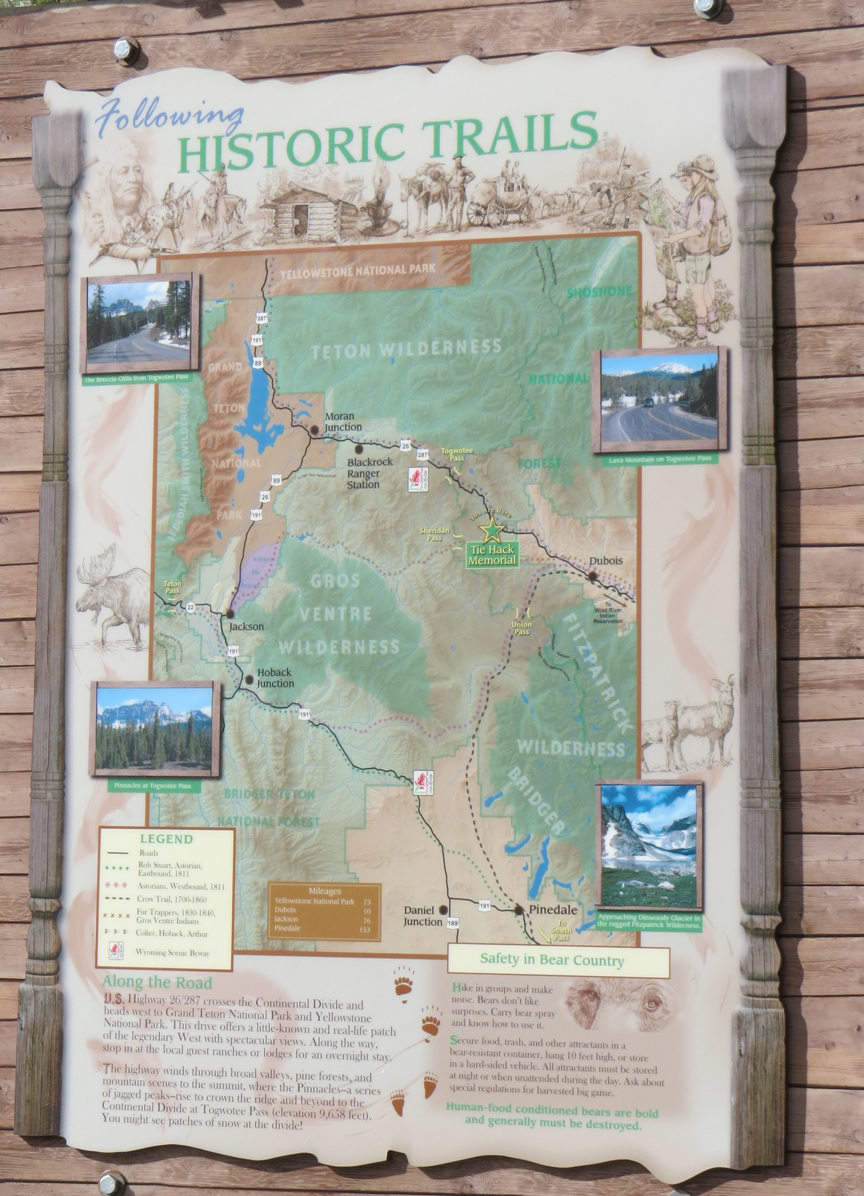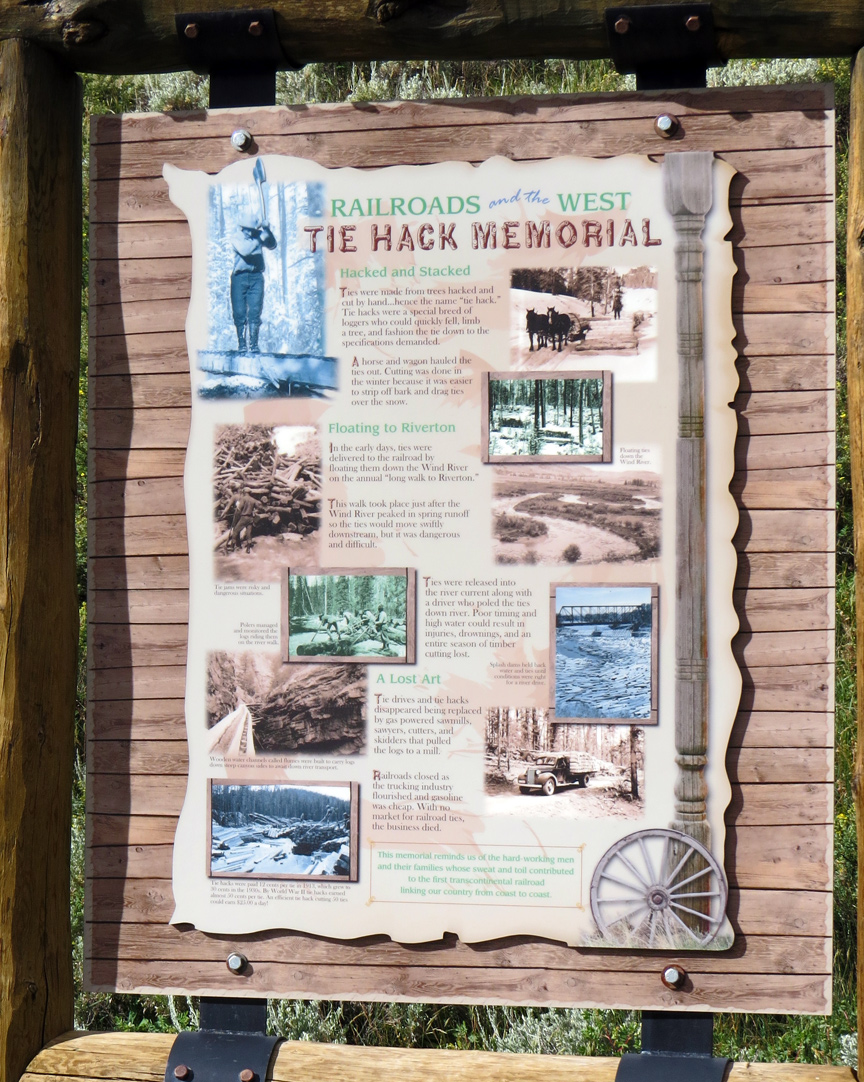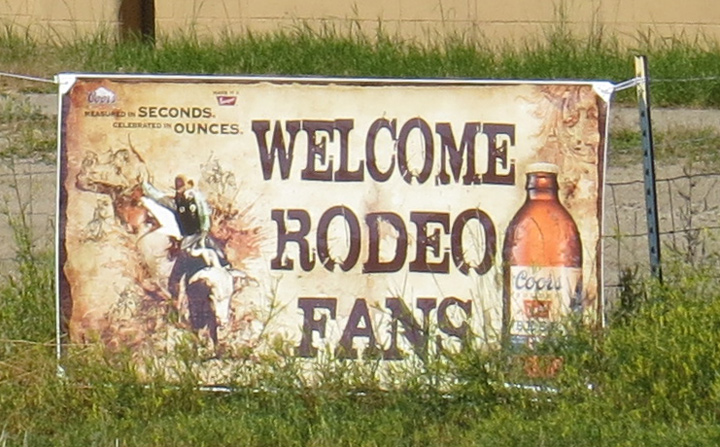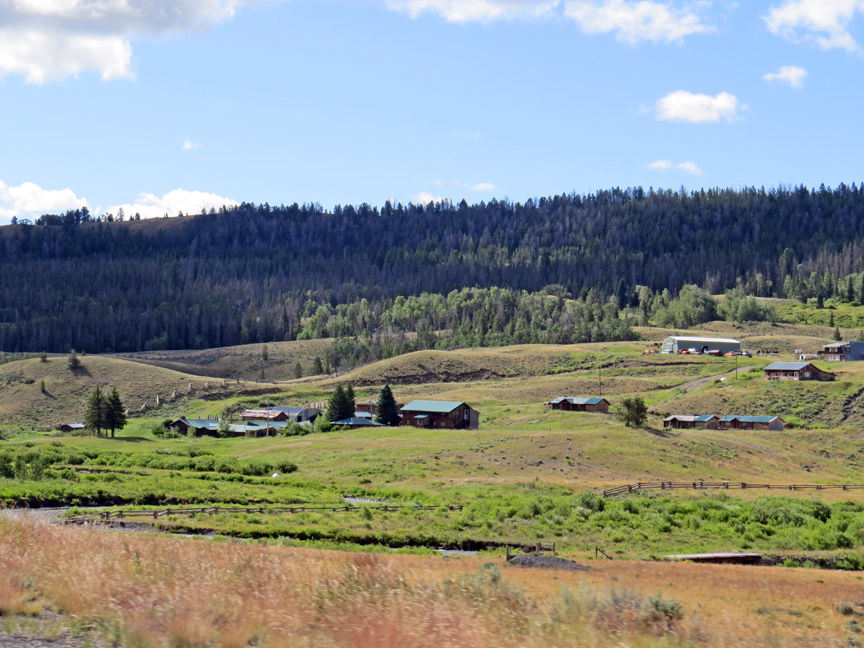 ranches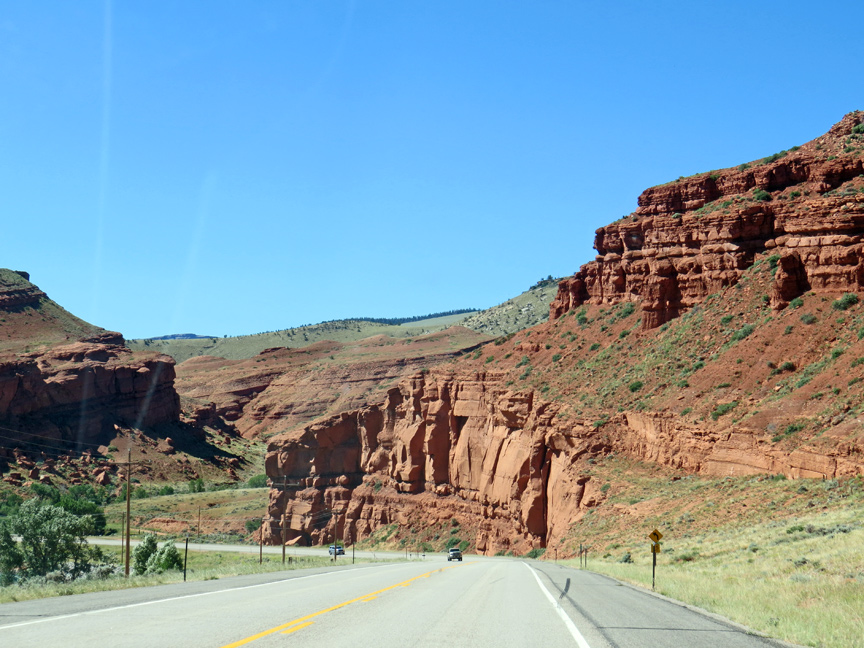 ---
The National Bighorn Sheep Interpretive Center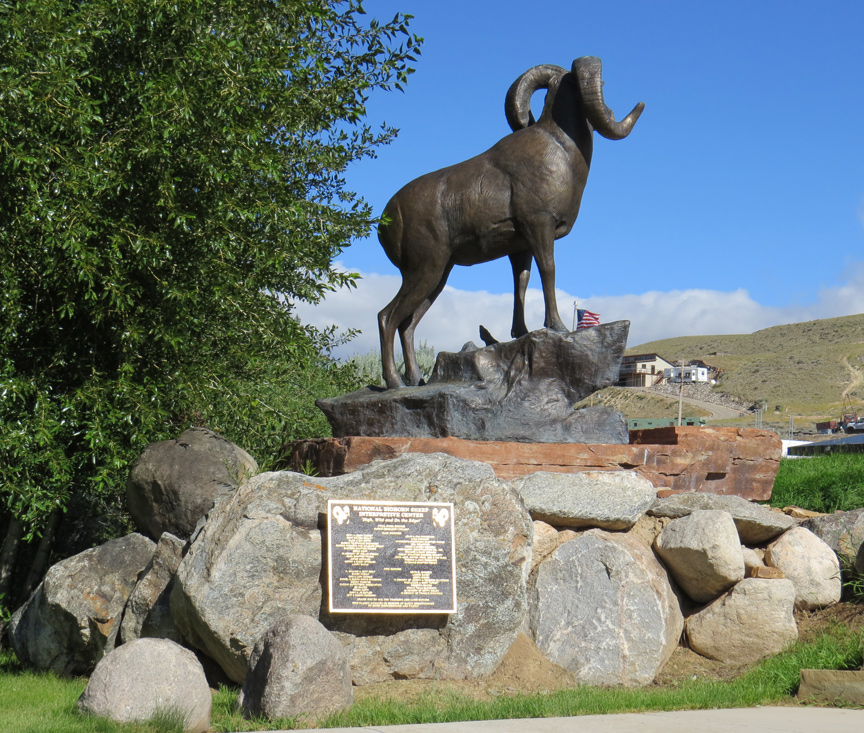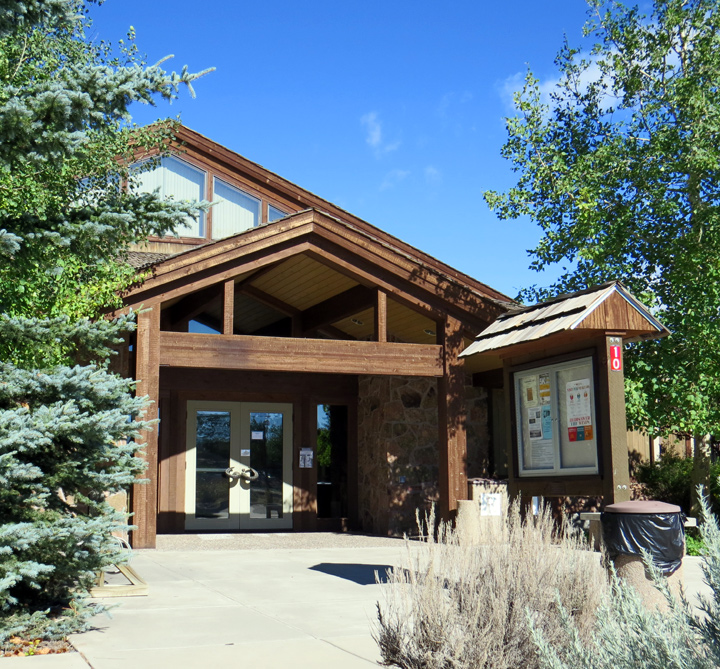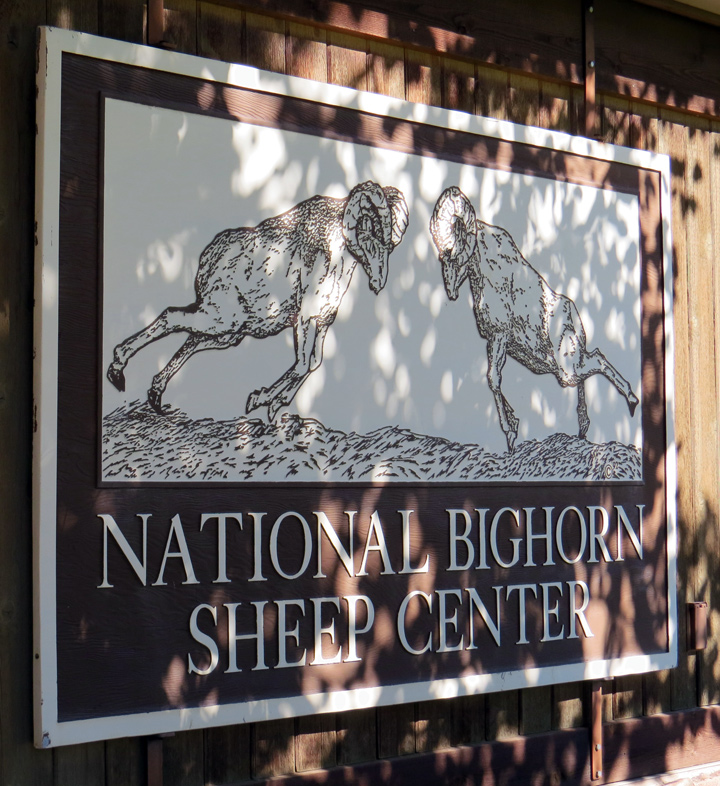 The National Bighorn Sheep Interpretive Center is a 2,775-square-foot (257.8 m2) Interpretive Center dedicated to public education about the biology and habitat of the Rocky Mountain Bighorn Sheep with specific focus on the currently largest herd of Rocky Mountain Bighorn sheep in the coterminous United States that winter in the Whisky Basin of Whisky Mountain adjacent to the Fitzpatrick Wilderness in the Shoshone National Forest. The Center preserves and interprets the relationships of the Bighorn sheep and is located in the town of Dubois, Wyoming on U.S. Route 26 along the Wyoming Centennial Scenic Byway.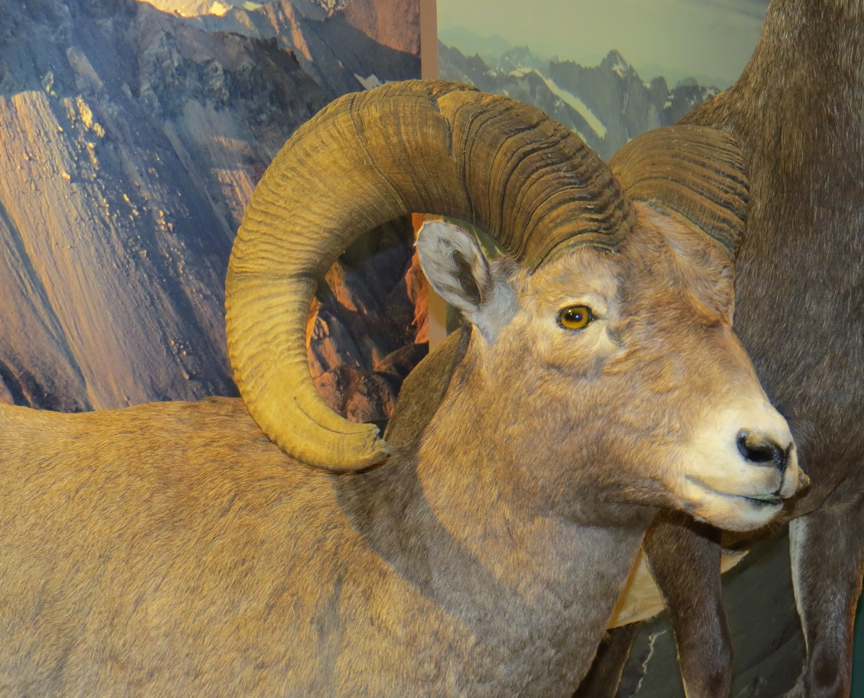 Bighorn sheep are named for the large, curved horns borne by the rams (males). Ewes (females) also have horns, but they are shorter with less curvature.[17] They range in color from light brown to grayish or dark, chocolate brown, with a white rump and lining on the backs of all four legs. Males typically weigh 127–316 lb (58–143 kg), are 36–41 in (91–104 cm) tall at the shoulder, and 69–79 in (180–200 cm) long from the nose to the tail. Females are typically 75–188 lb (34–85 kg), 30–36 in (76–91 cm) tall and 54–67 in (140–170 cm) long. Male bighorn sheep have large horn cores, enlarged cornual and frontal sinuses, and internal bony septa. These adaptations serve to protect the brain by absorbing the impact of clashes. Bighorn sheep have preorbital glands on the anterior corner of each eye, inguinal glands in the groin, and pedal glands on each foot. Secretions from these glands may support dominance behaviors.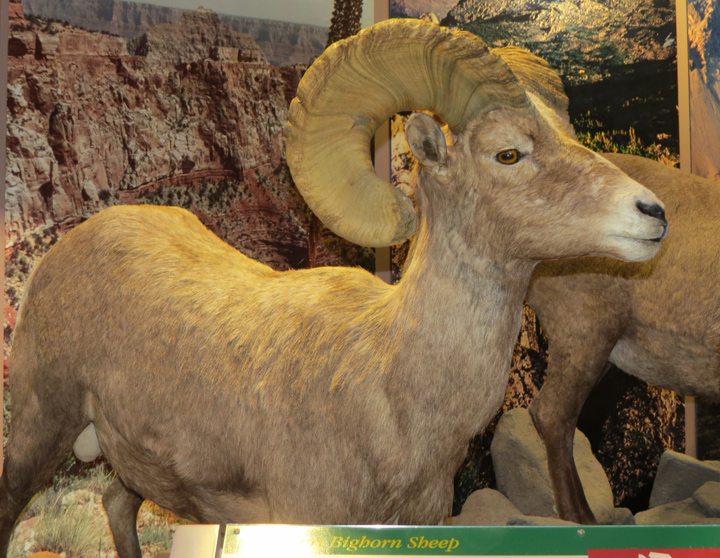 Bighorns from the Rocky Mountains are relatively large, with males that occasionally exceed 500 lb (230 kg) and females that exceed 200 lb (90 kg). In contrast, Sierra Nevada bighorn males weigh up to only 200 lb (90 kg) and females to 140 lb (60 kg). Males' horns can weigh up to 30 lb (14 kg), as much as the rest of the bones in the male's body.
Text from Wikipedia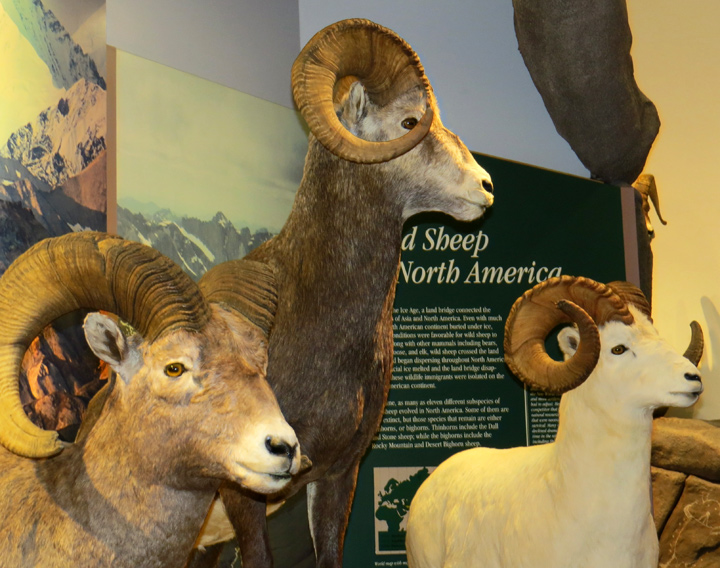 Bighorn Sheep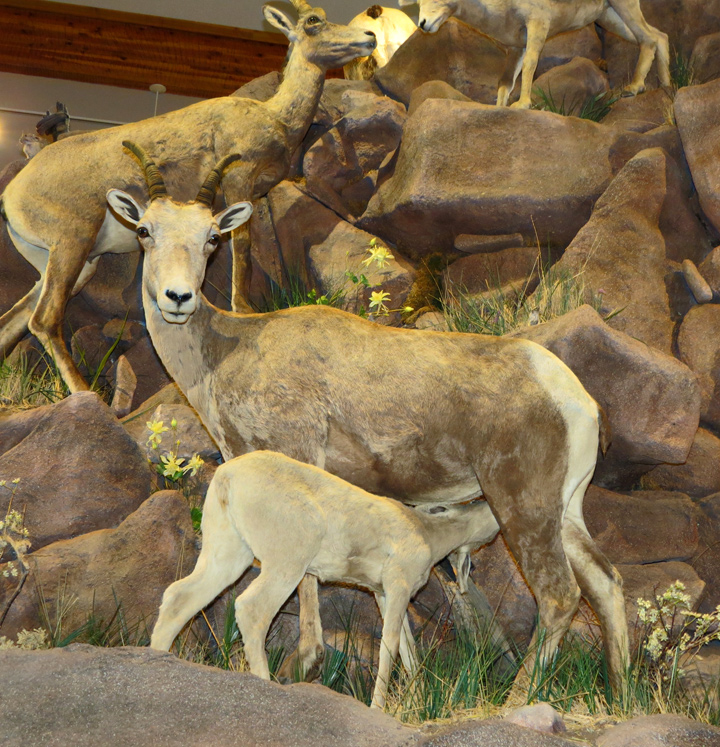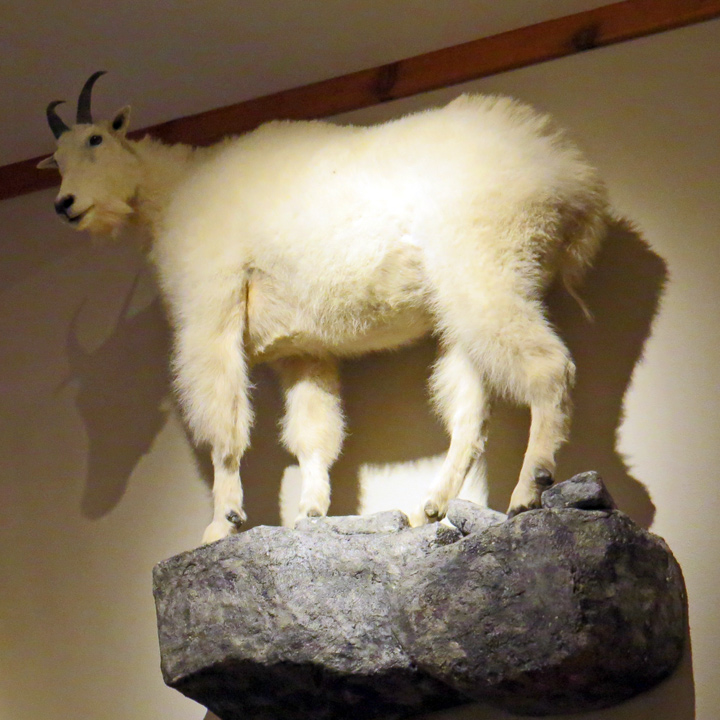 Mountain Goat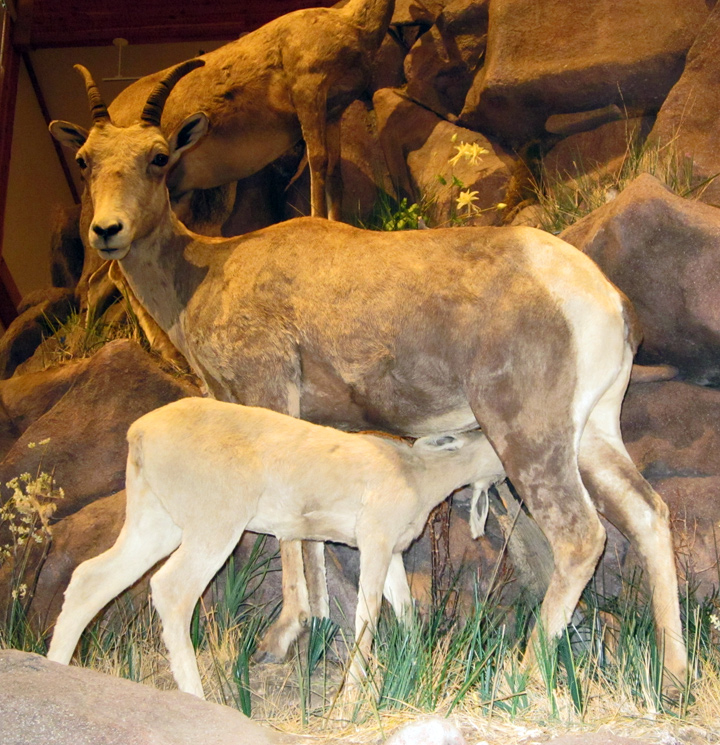 Pronghorn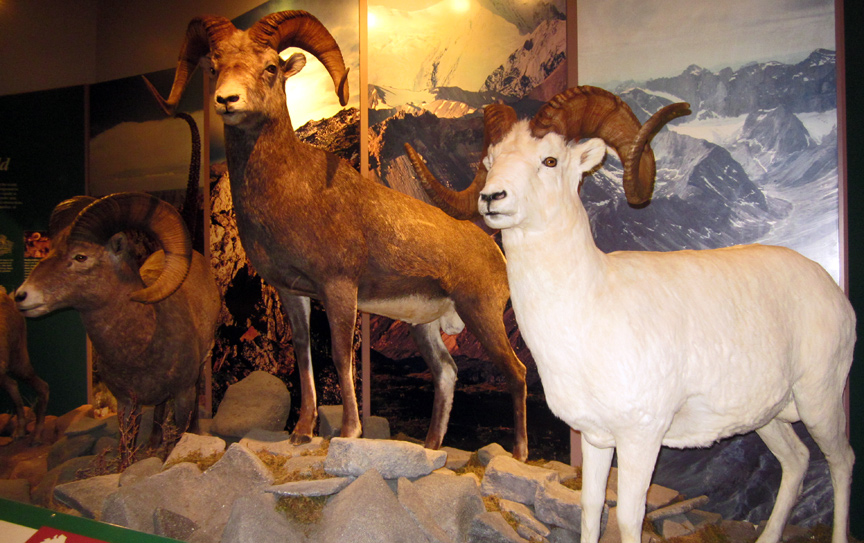 Bighorn Sheep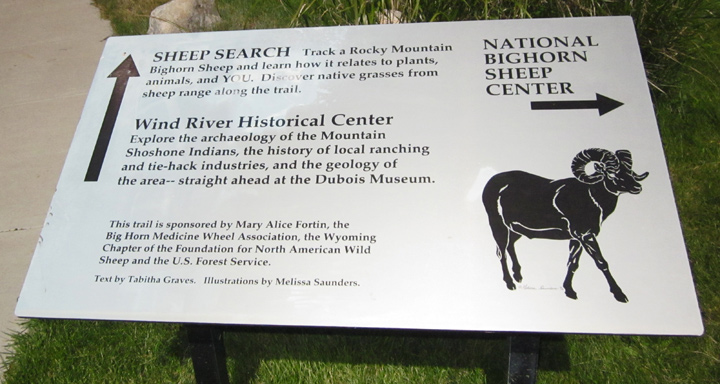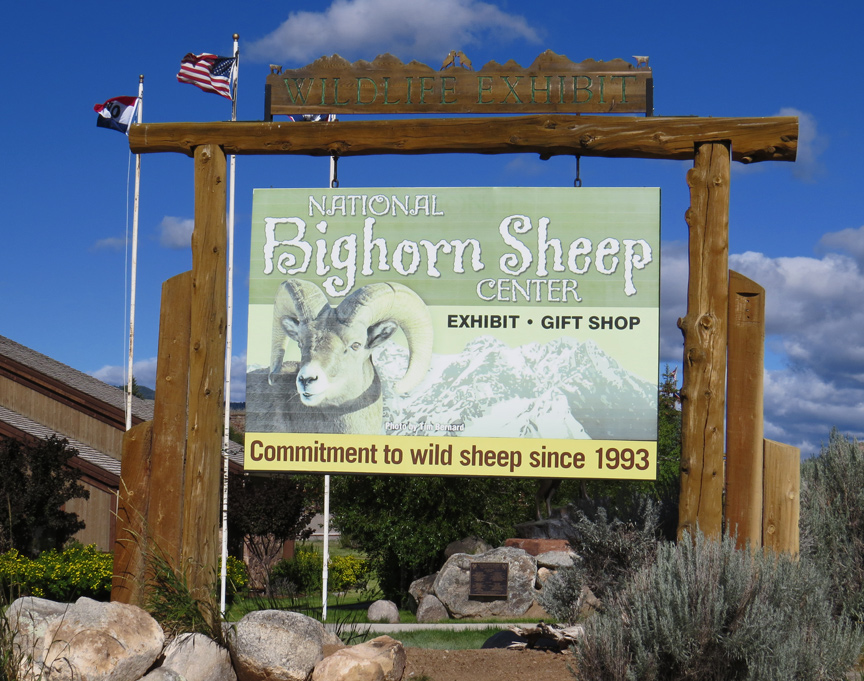 ---
Worldwide Sheep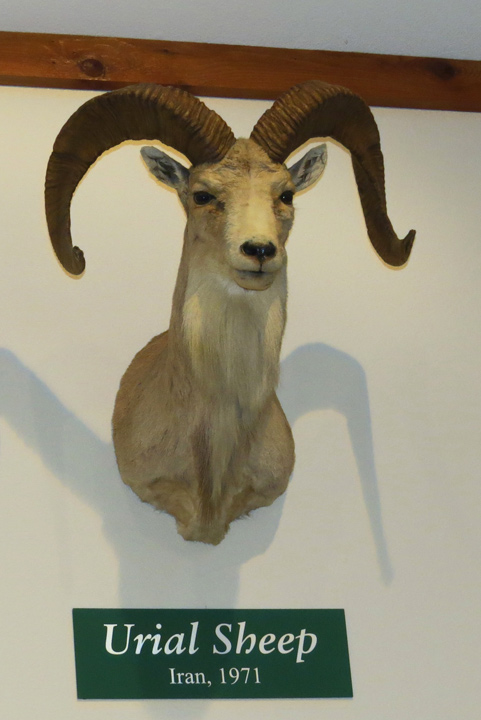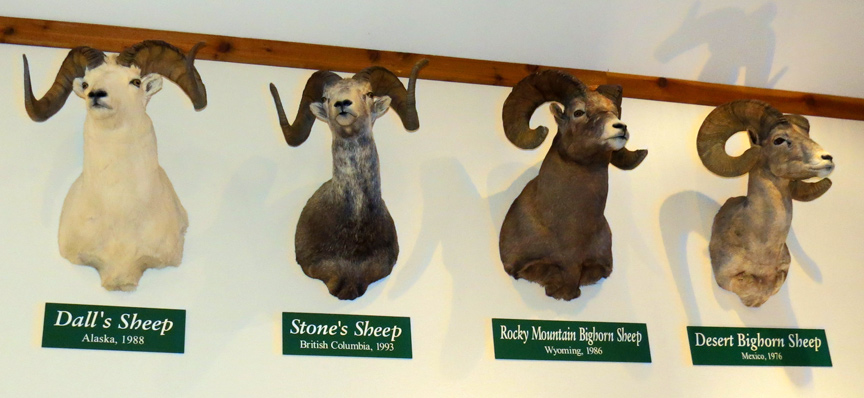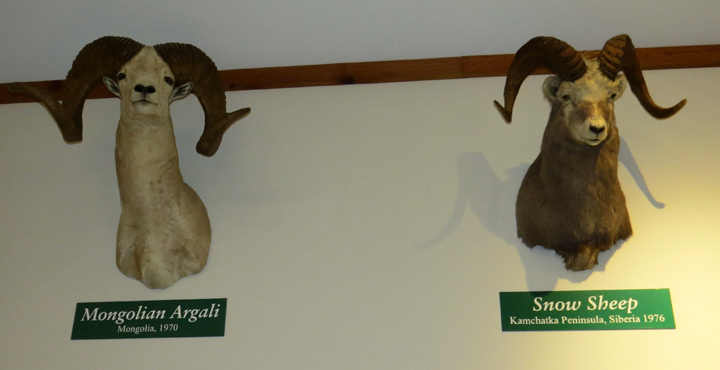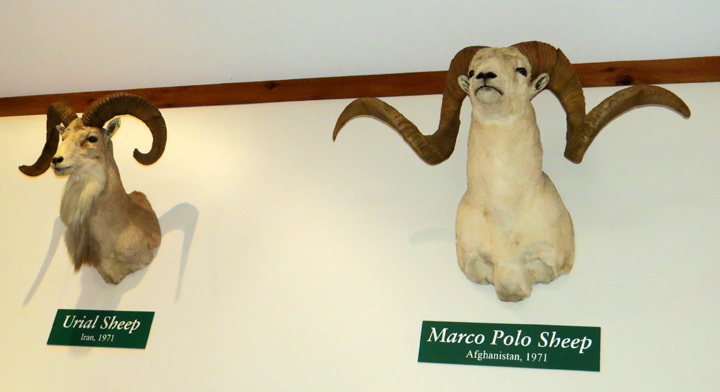 ---
---