CarpenterTheater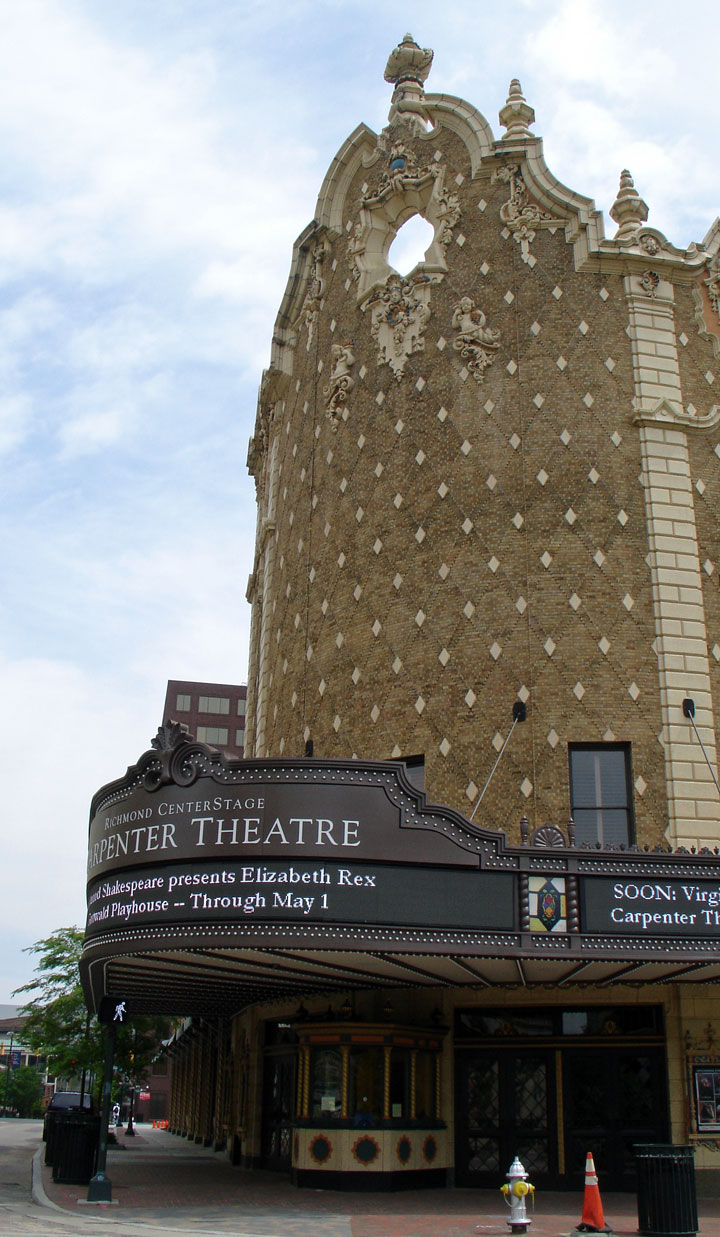 Carpenter Theater
The Carpenter Theater (also spelled Theatre) for the Performing Arts, also known as Richmond CenterStage, is located at 600 E. Grace Street in downtown Richmond, Virginia. It was originally designed by John Eberson for the Loew's Theater Corporation. Construction of the building began in 1927 and its doors were opened in 1928.

Largely known to Richmonders as the Carpenter Center, the structure occupies the 600 block of historic Grace Street, a one-way road traveling west through Richmond. It is surrounded by Broad Street to the north, Seventh Street to the east, Grace Street to the south and Sixth street to the west.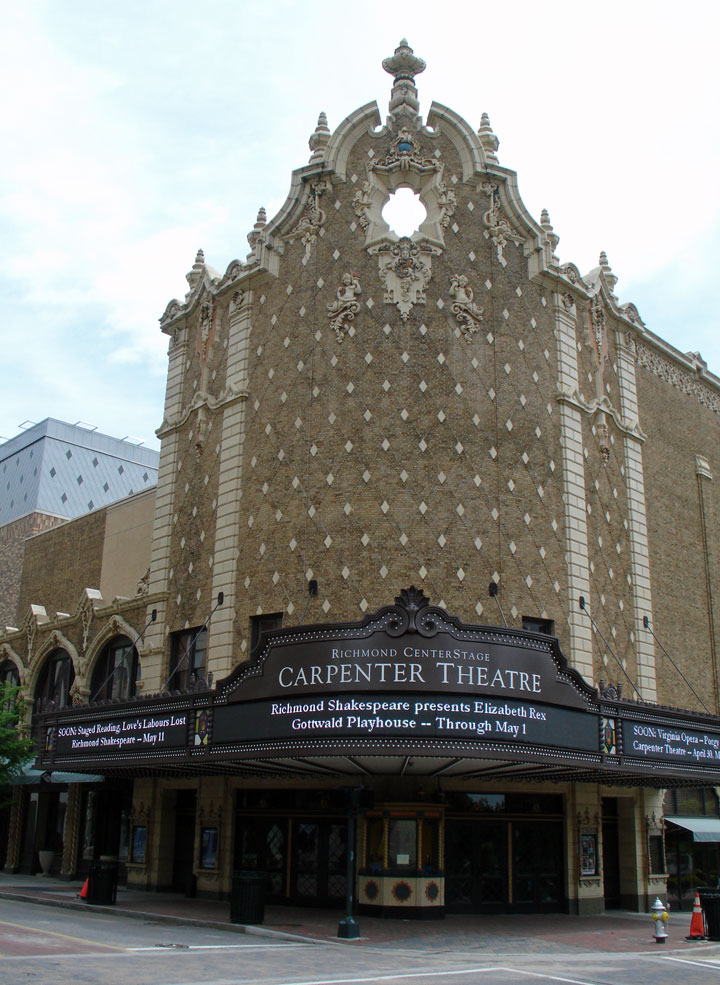 As a prominent New York architect, John Eberson conceived a design for the Loew's Theater Corporation influenced by both Moorish and Spanish baroque structures. According to architectural historian Calder Loth, "Loew's was considered the most up-to-date theater in the South when it opened on April 9, 1928." Eberson was famous for having invented the atmospheric theater. The Carpenter Theater design evoked a Spanish set made of stars and moving clouds.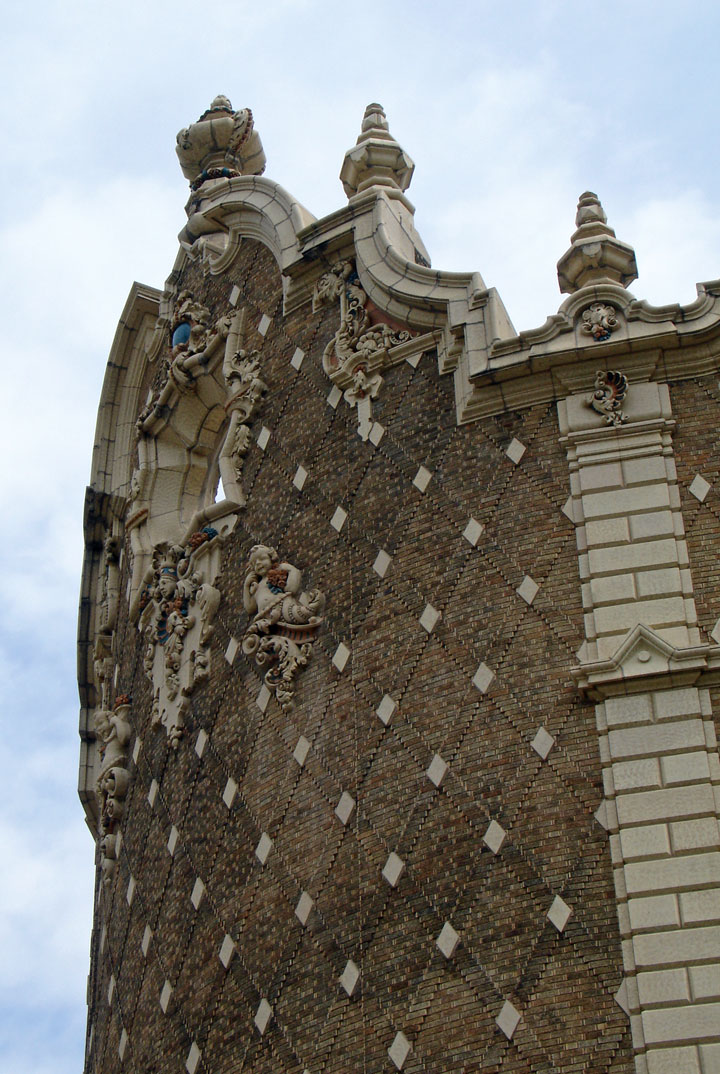 Acquired in the 1980s by the Virginia Center for the Performing Arts (now known as the Richmond CenterStage Foundation), the Carpenter Theater was renamed the Carpenter Center for the Performing Arts. In May of 2000, the Alliance for Performing Arts conducted a feasibility study from whence major plans for restoration and rehabilitation ensued.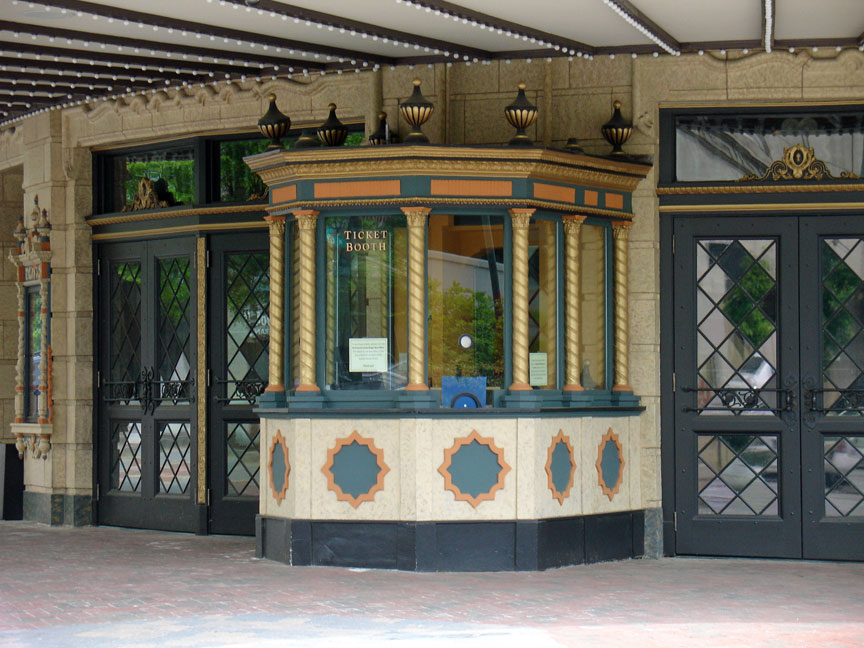 The structure reopened to the public on September 12, 2009 as Richmond CenterStage. Nine performing arts groups based in Richmond use the structure as a performance venue: African American Repertory Theatre, Elegba Folklore Society, Richmond Ballet, Richmond Jazz Society, Richmond Shakespeare, Richmond Symphony, SPARC (School of the Performing Arts in the Richmond Community), Theatre IV – Barksdale and Virginia Opera. The facility has the capacity to hold smaller groups for local and regional performances as well as very large audiences for national performing acts.
Text from Wikipedia
---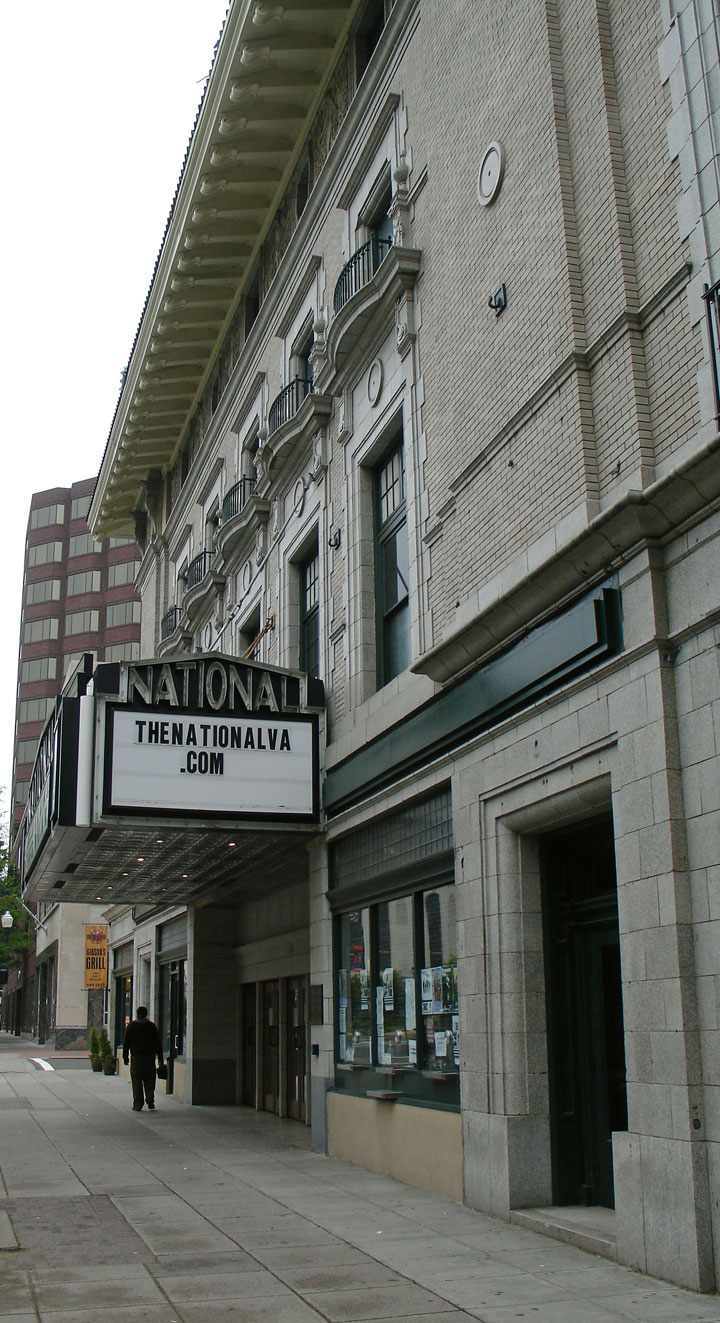 Richmond, Virginia's National Theater, designed by architect Claude K. Howell, who also created many Monument Avenue residences, opened with much fanfare in 1923. It became a part of the then-thriving downtown theater scene. Touring vaudeville acts of the era performed on its stage. Its screen was lit up with silent movies, accompanied by live music in the largest orchestra pit in the state.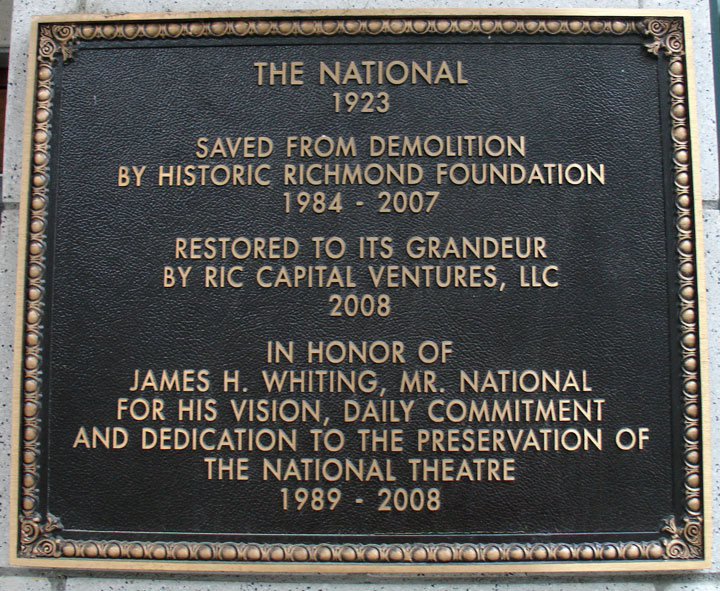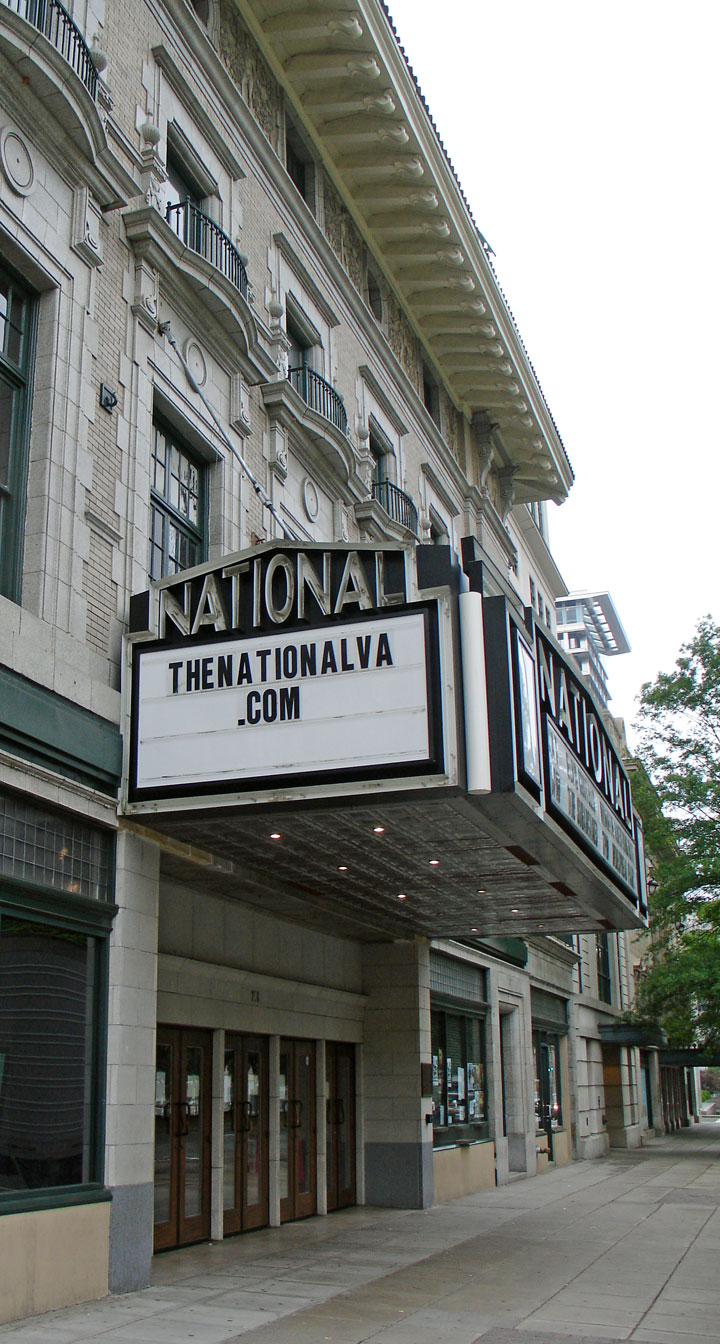 ---
---