Bolling Haxall House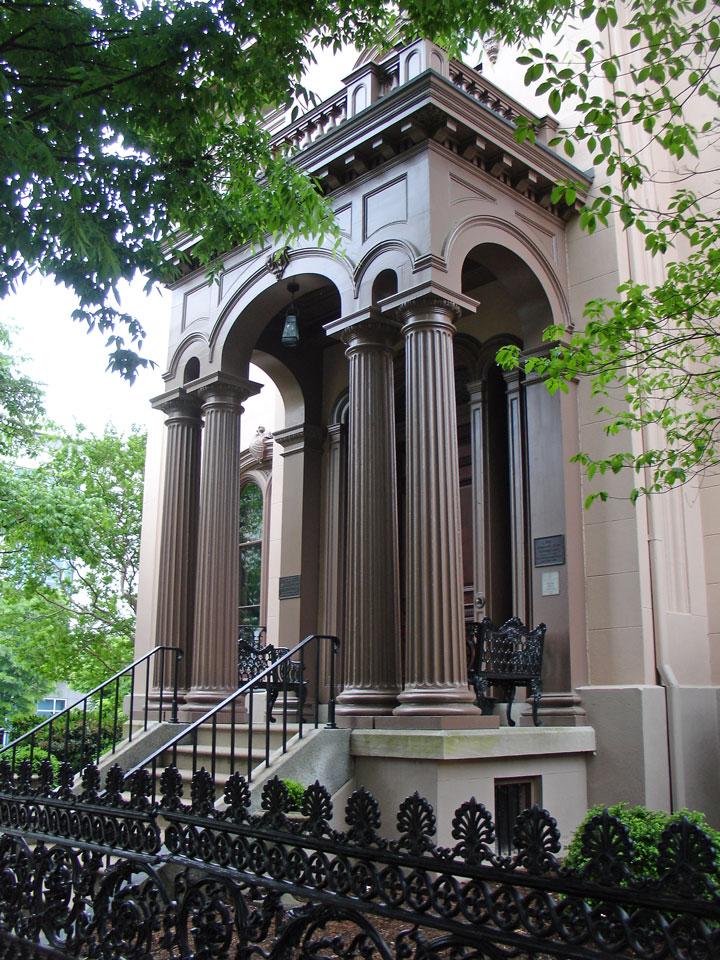 Bolling Haxall House
The Bolling Haxall House, an imposing Italianate mansion in the heart of downtown Richmond, was built in 1858 for prosperous business leader Bolling Walker Haxall whose fortune was lost during the Civil War. Following ownership by Dr. Francis Willis, the house was purchased in
1900 by The Woman's Club, courageously founded in 1894 for the serious education of women.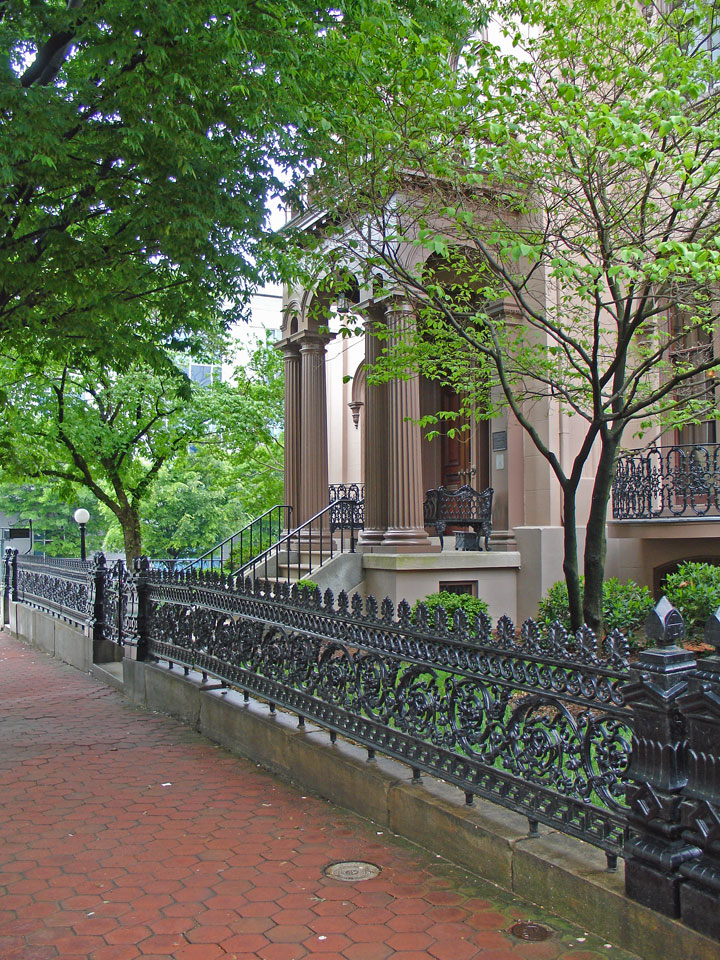 In 1915 the club added an elegant ballroom to host weekly speakers of national and international renown. Totally renovated in the late 1980s under the direction of a team of acclaimed preservationists, the Bolling Haxall House boasts original features and Victorian decor typical of the turn of the 19th century while the ballroom reflects the classical motifs of the later Beaux Arts style. A Virginia Historic Landmark, The Bolling Haxall House is also listed on the National Register of Historic Places. In addition to serving as the headquarters of the fifteen hundred member Woman's Club, it is also a popular community cultural center enjoyed by various business, civic, and performing arts groups.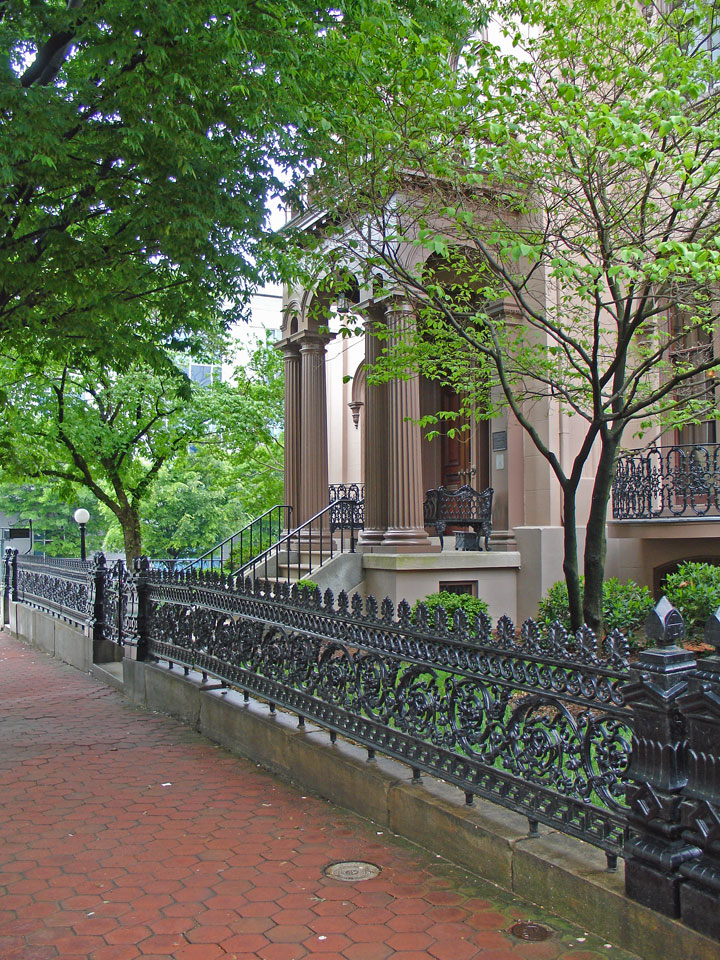 An unusual feature at the house is a 40-foot hand painted mural depicting Richmond in 1860 as the Haxalls would have seen the City from their upstairs porch. A lively account of a bustling city on the eve of the Civil War, this remarkable composition brims with life and showcases architectural treasures from the past as well as buildings still standing. Completed in 1995 by Richmond artist Luther Coleman Wells, the mural attracts school groups and historians alike.
The Woman's Club of Richmond, Virginia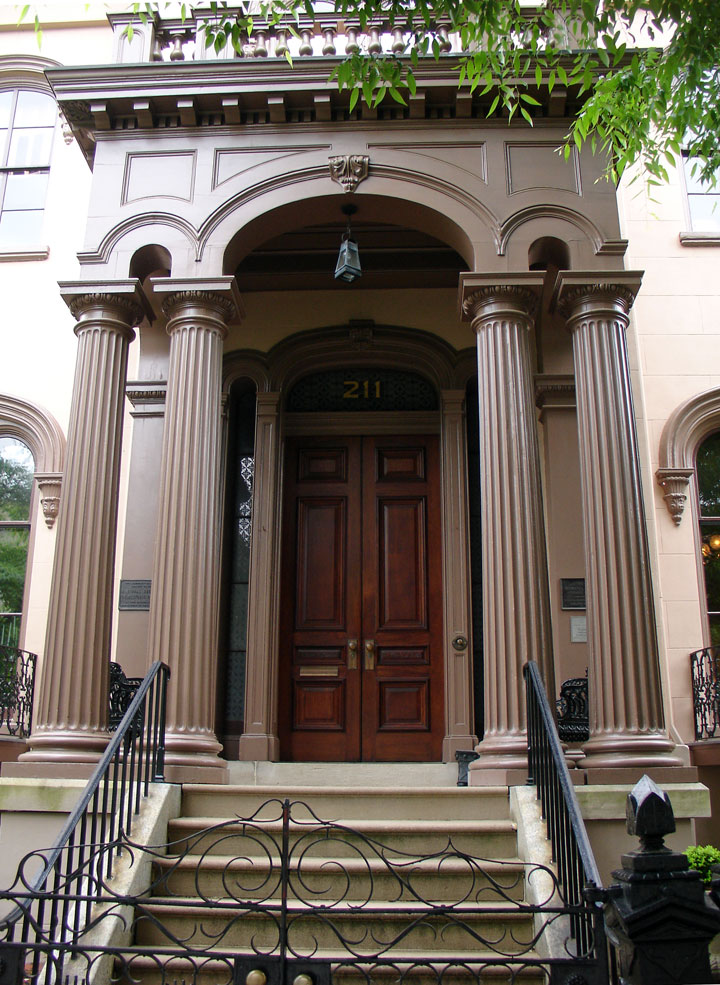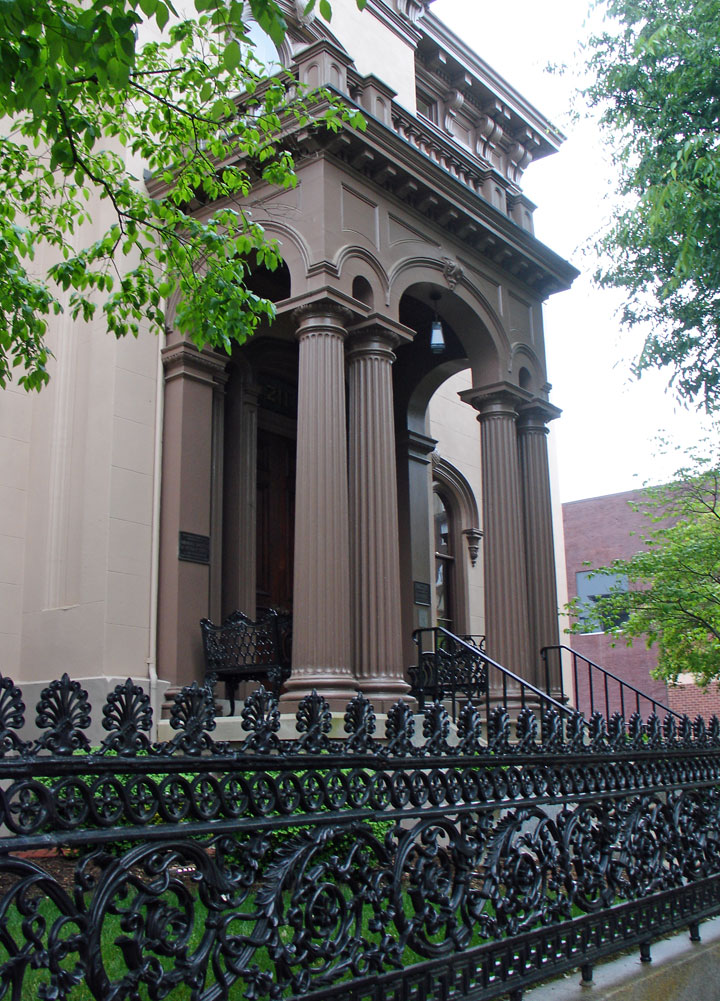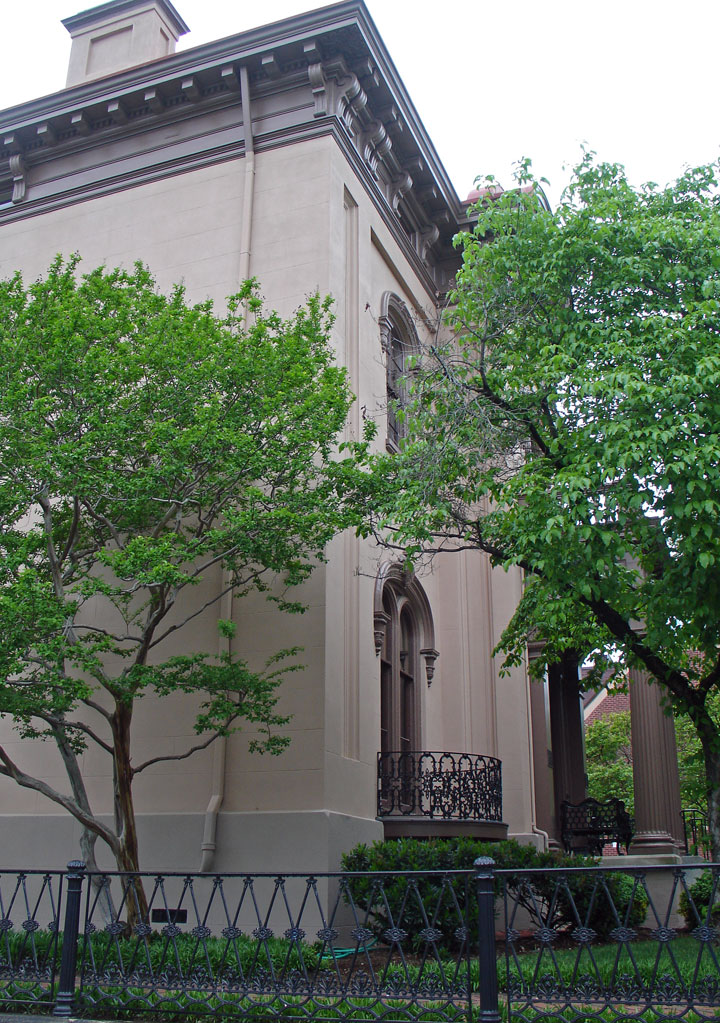 Women's Club entrance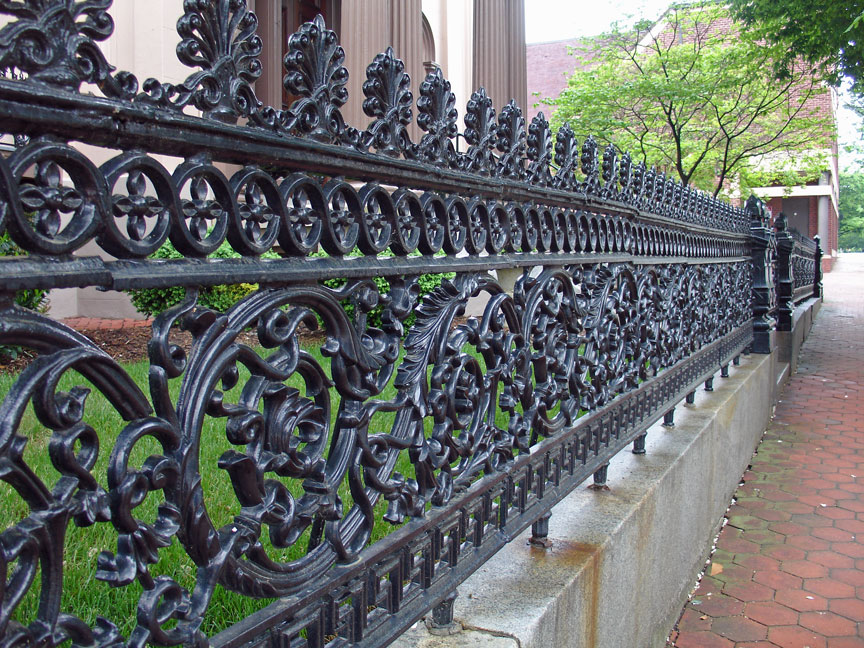 ---
Virginia House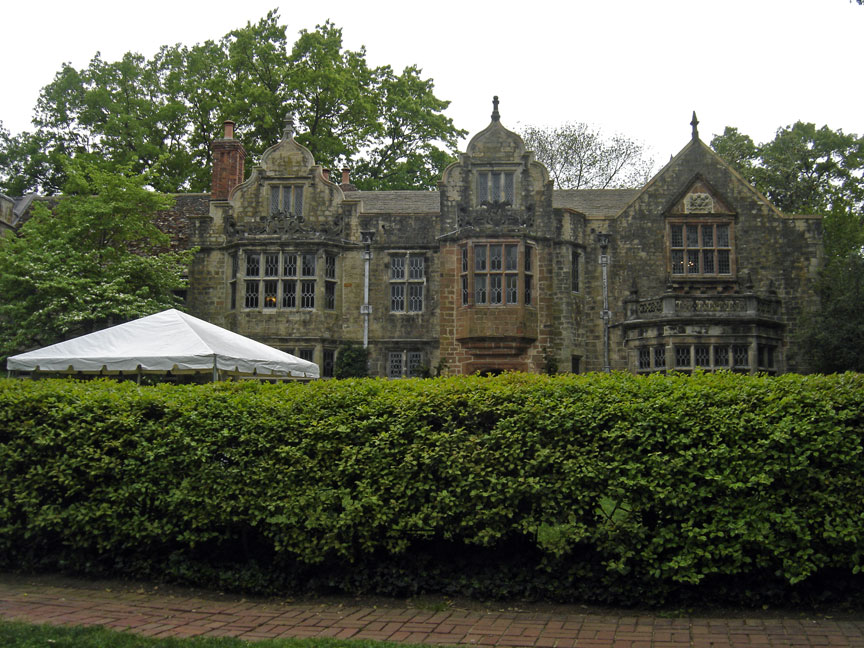 Virginia House
Formerly an English country manor home relocated to Richmond in 1925, Virginia House is owned and operated by the Virginia Historical Society. Virginia House was the home of Alexander and Virginia Weddell. Mrs. Weddell's talents as an interior designer are evident in rooms decorated with English and Spanish antiques, silk draperies, Oriental carpets, and fine silver and china. The eight acres of gardens and grounds of Virginia House provide a rich tapestry of texture and color throughout the year. When the house was completed in 1929, the Weddells deeded it to the Virginia Historical Society, retaining lifetime tenancy for themselves.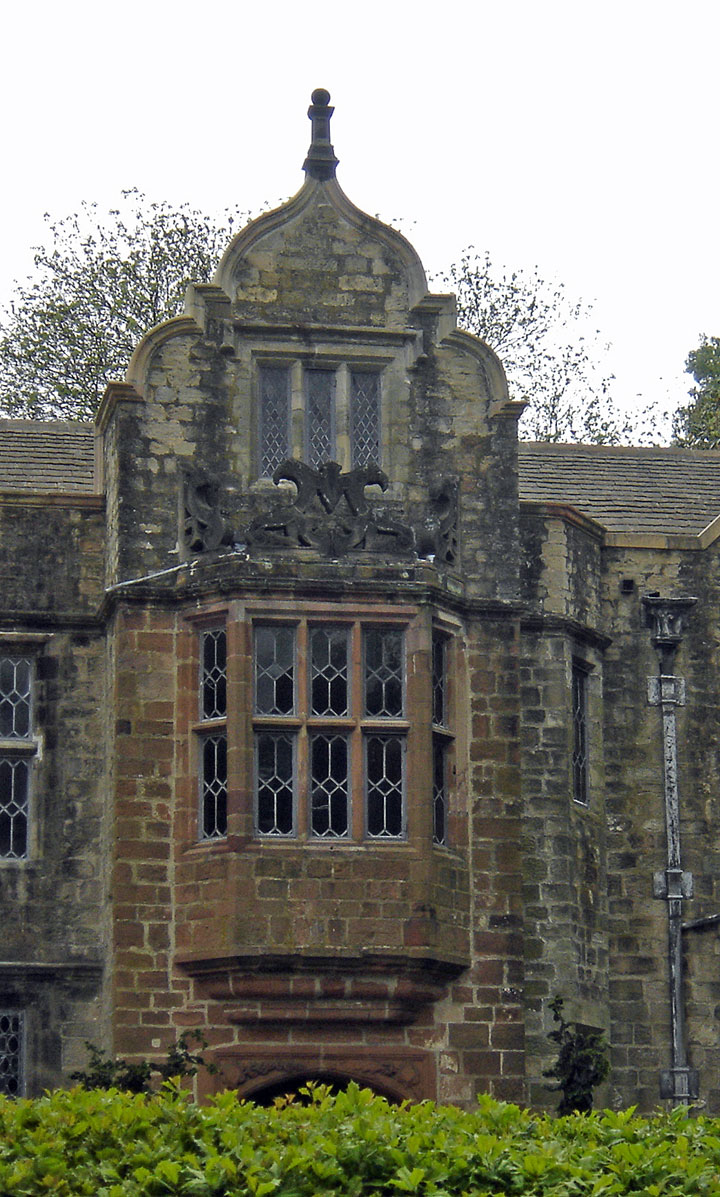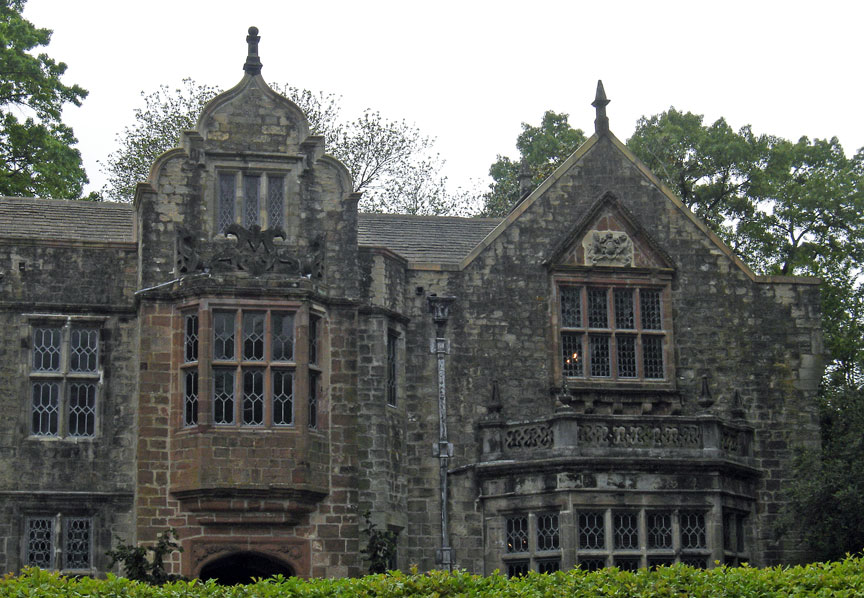 ---
---